Who doesn't love a good brunch? Nobody that I know of. That's why I've decided to put together this Fabulous Brunch Recipe Roundup. Find amazing brunch recipes here for any and every celebration, or average weekend you could name!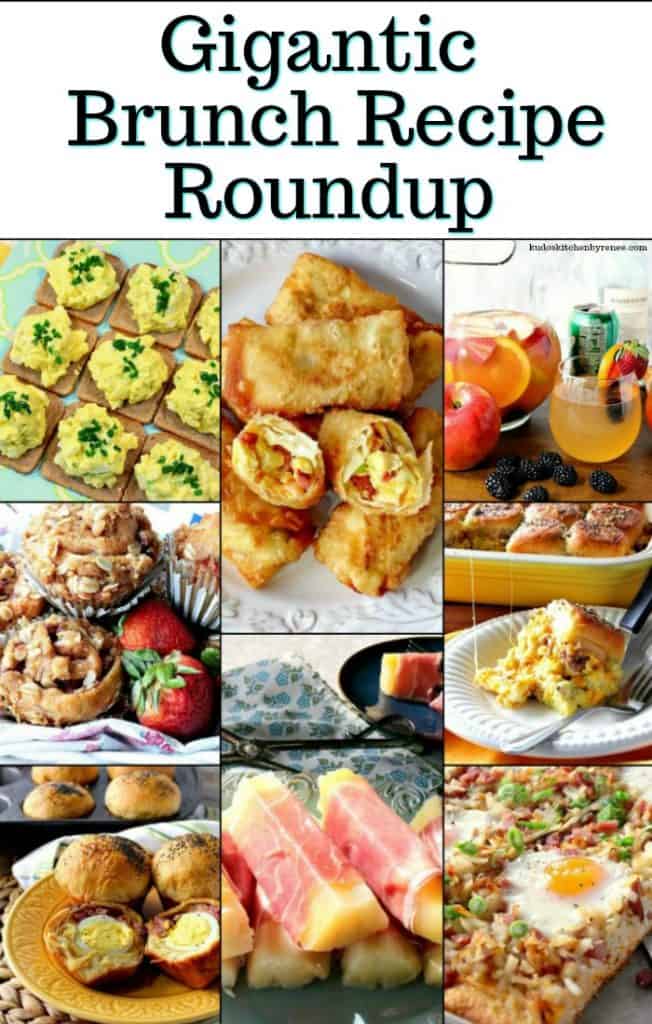 I have collected a ton of delicious recipe links for this brunch recipe roundup. From sweet to savory brunch recipes, if you have a taste for it, you'll find them here!!
This Fabulous Brunch Recipe Roundup is designed to help you plan your morning treats and eats with as little stress as possible. You'll find that most of these recipes can be made in advance and then popped in the oven on brunch morning while you're busy having fun with your friends and family.
By clicking on the titles of the recipes you're interested in, you'll be taken directly to that particular food blogger's site and the dish you have your eye on.
From there you can read more about the recipe, learn the ingredient list, and print out the instructions. This list contains something for everyone, including gluten-free, sugar-free, low-carb, and vegan selections.
So now, if you're ready (and hungry), let's begin this delicious Brunch Recipe Roundup!
"The thing I like about this Cheesy Ham Strata (other than its delicious taste and crunchy cornflake topping) is that it can be assembled a day or two in advance of the time you're going to bake it, making it completely stress-free!"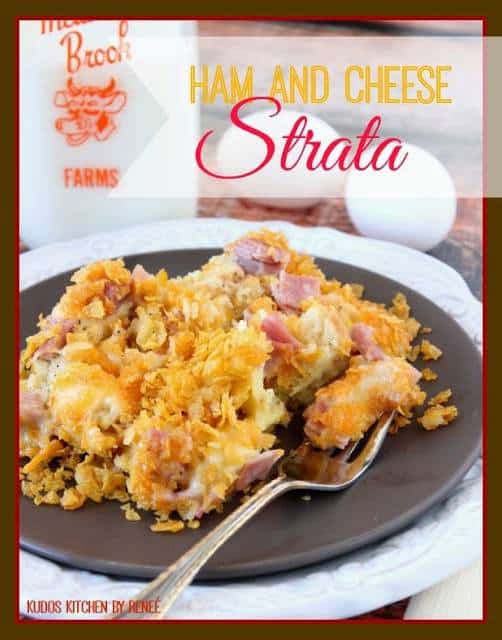 "Treat your family and friends to a breakfast gift this year with this Easy Make-Ahead Croissant Apple Breakfast Bake. It will be a deliciously sweet start to a very wonderful day!"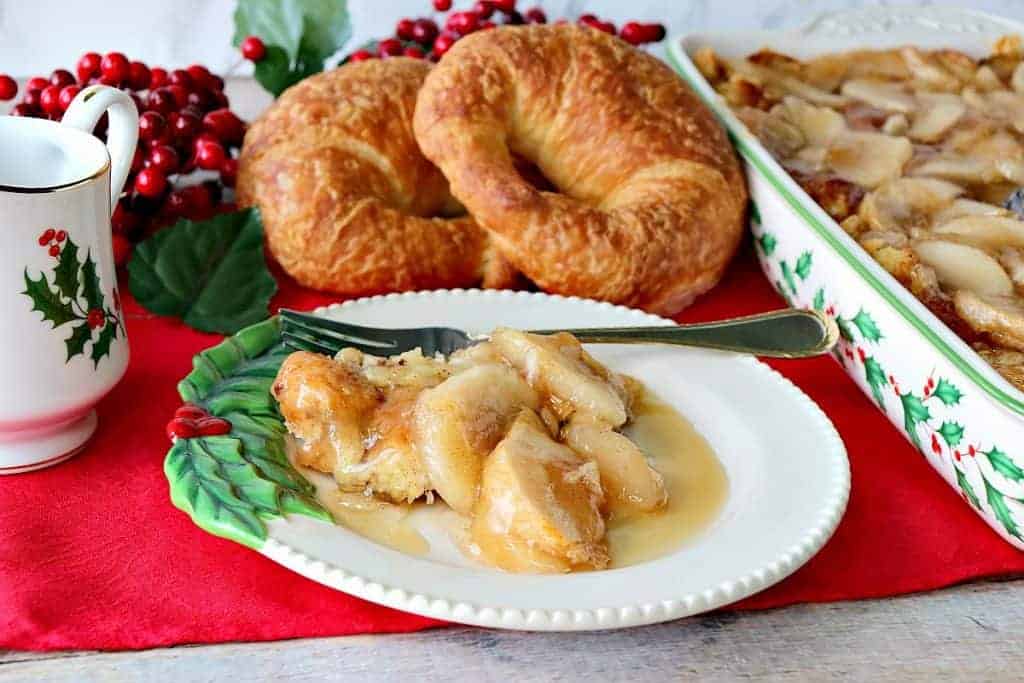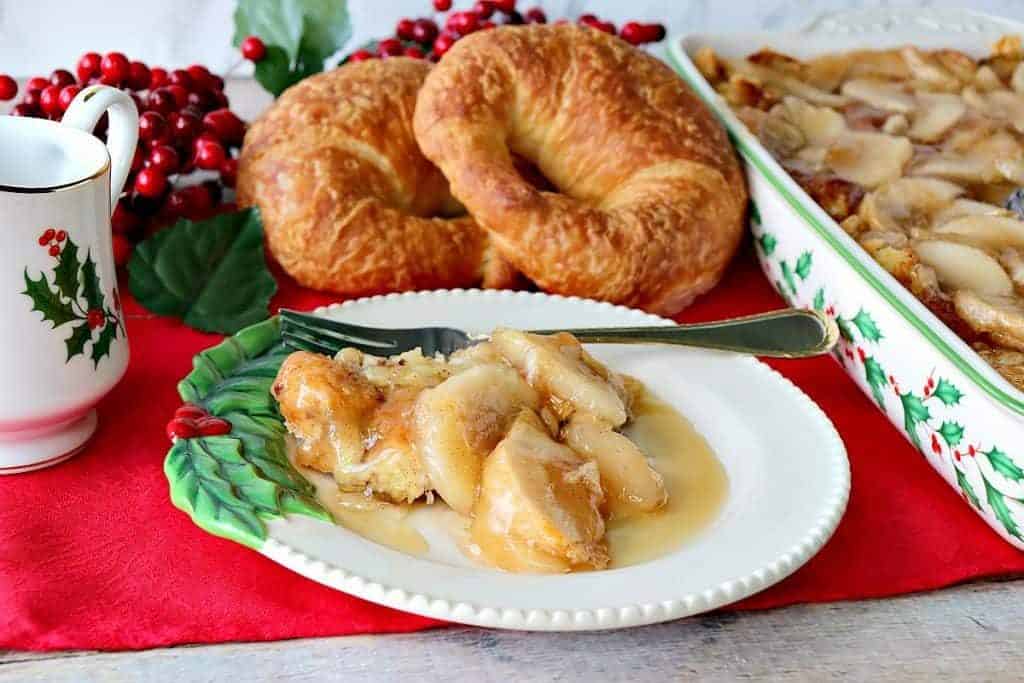 "Make this Sunny Side Up Hash Brown Breakfast Pizza for breakfast, brunch or even dinner. Whichever you choose, it's always a winner!"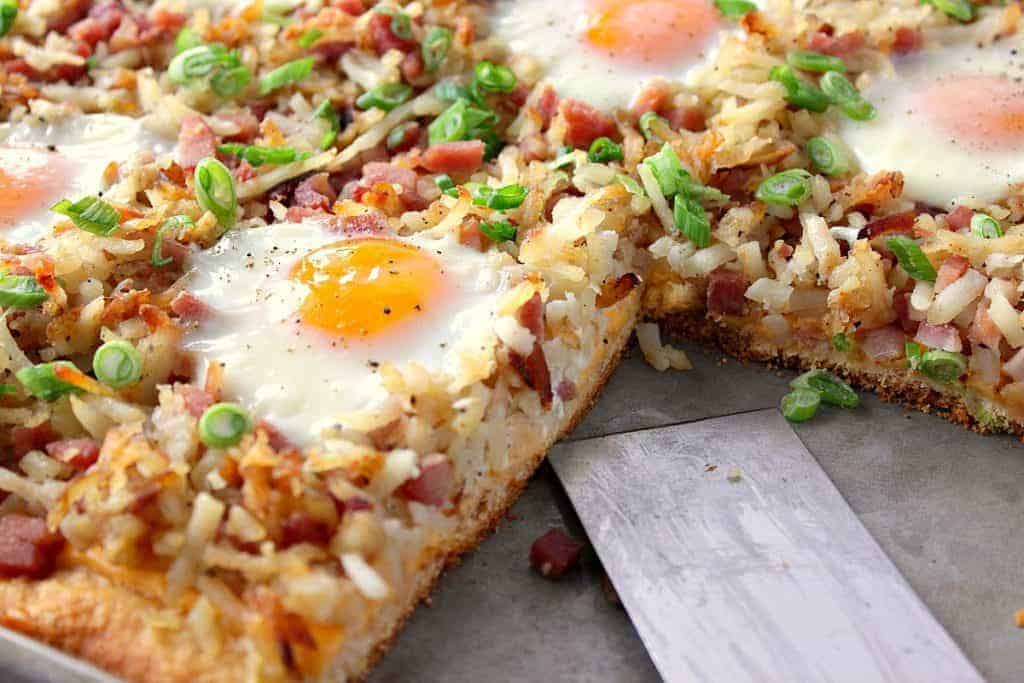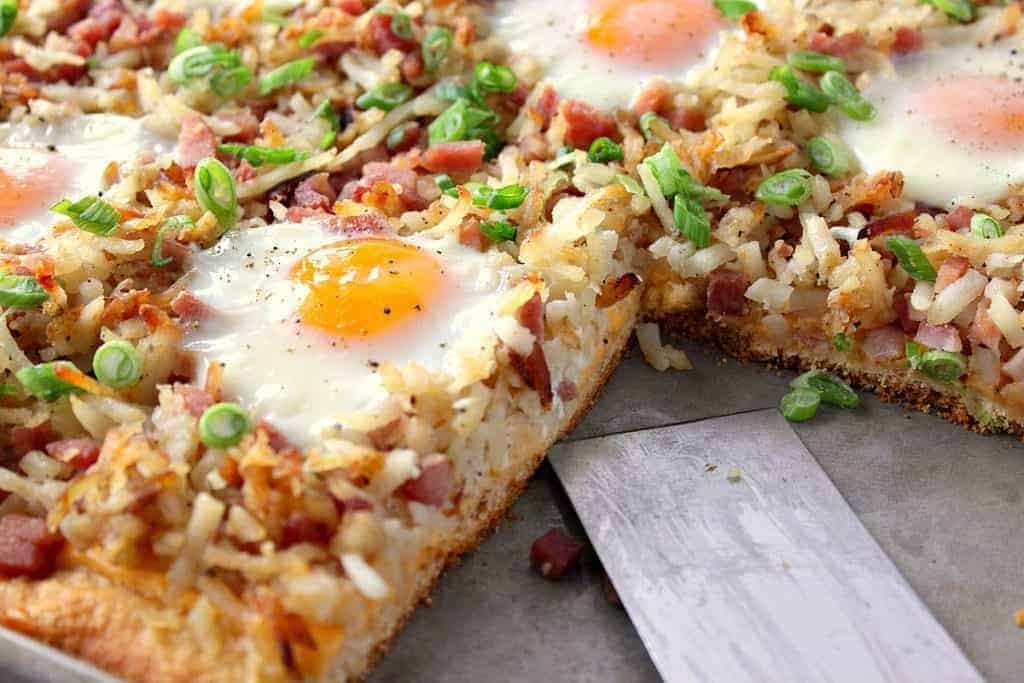 "Looking to feed a large crowd or family a hearty breakfast that goes together in a snap and with minimal effort? These Breakfast Sliders with Scrambled Eggs and Sausage are just the ticket!"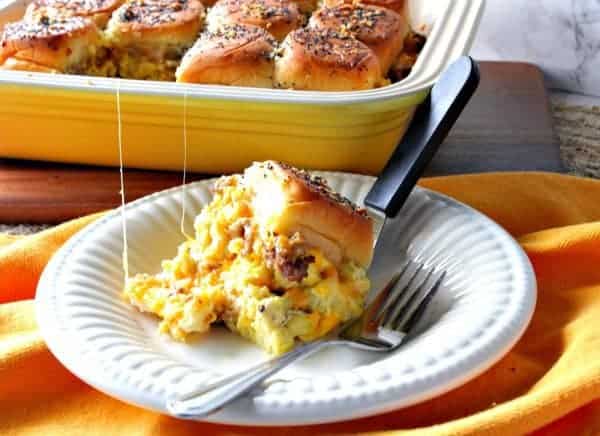 "When it comes to delicious and hearty protein-packed breakfast or brunch, nothing beats a plate of Buttery Rich Keto Steak and Eggs Over Asparagus."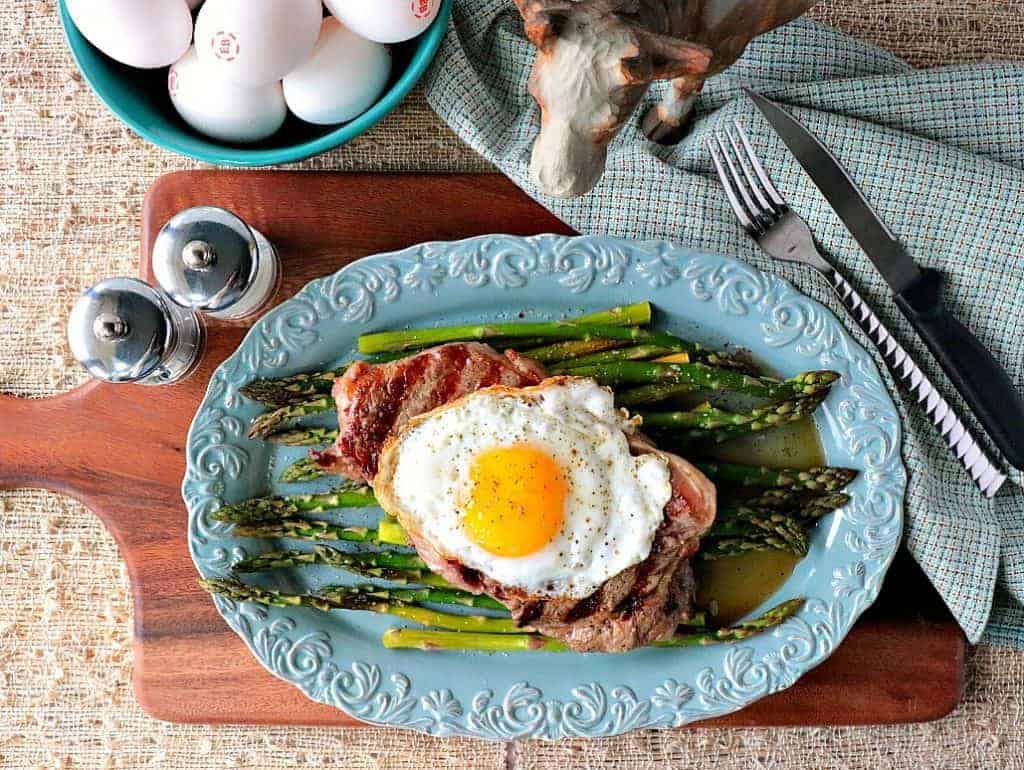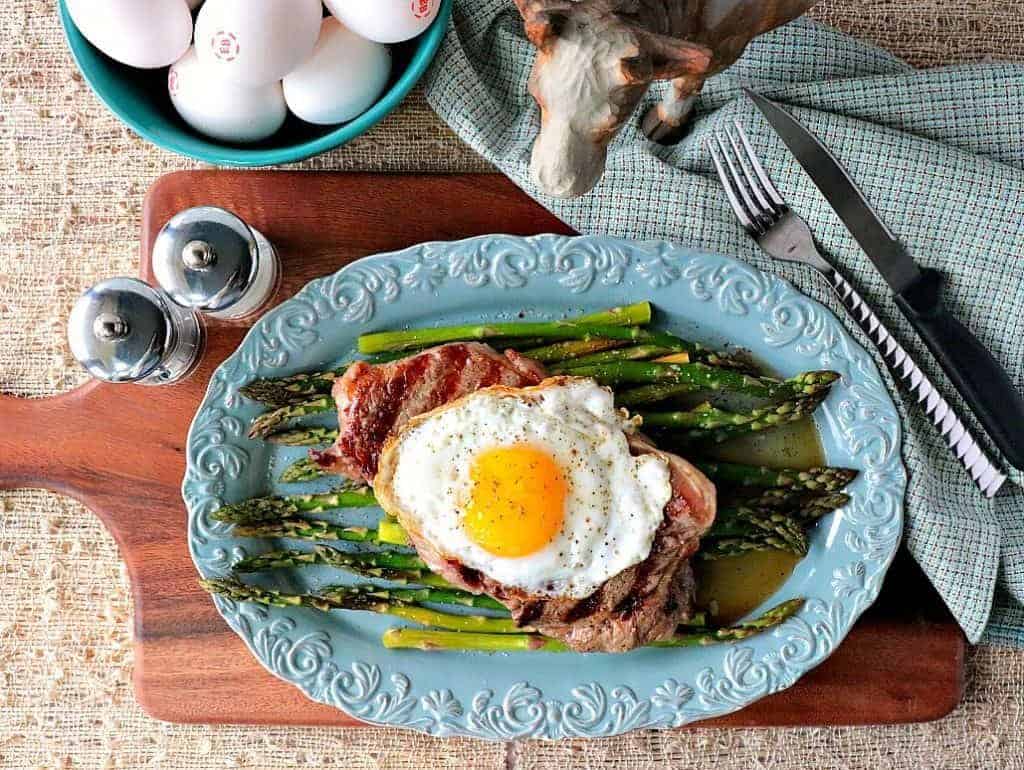 "Cool, refreshing and a little kicked up! This Boozy Fruit Cocktail is the perfect summer dessert or brunch starter for the 21-and-over crowd!"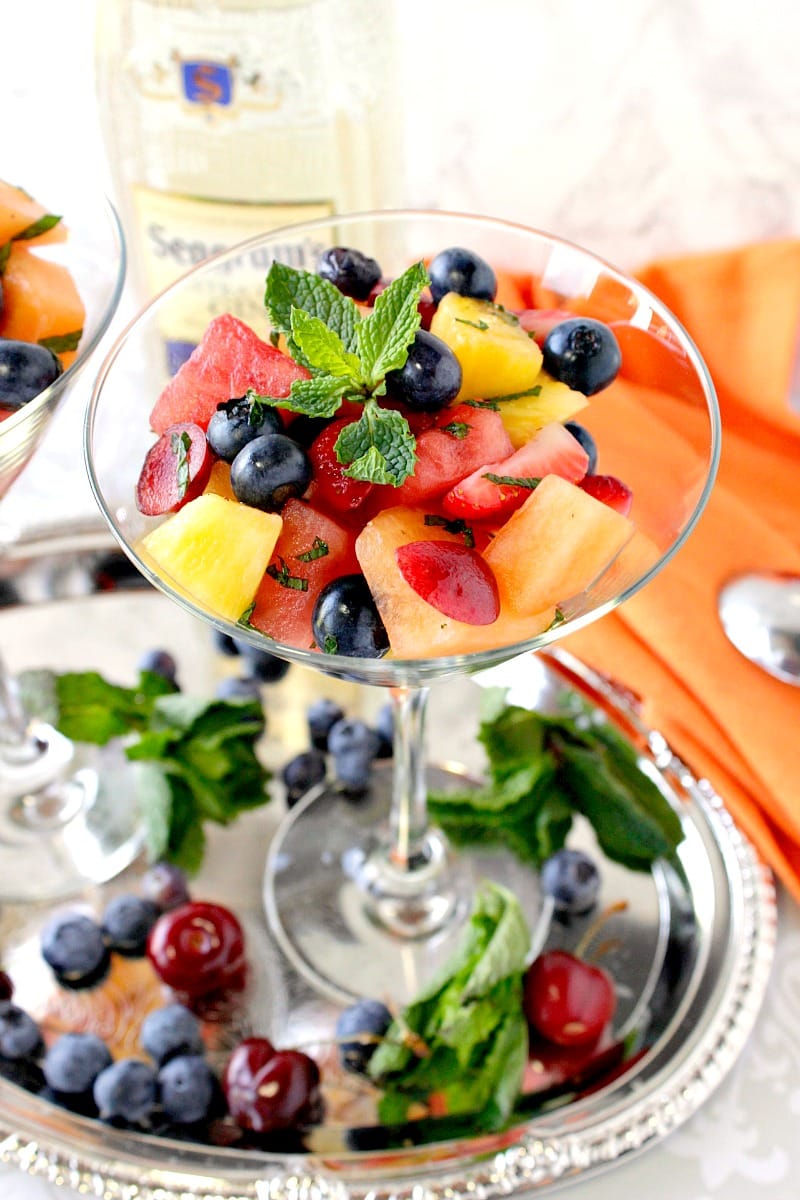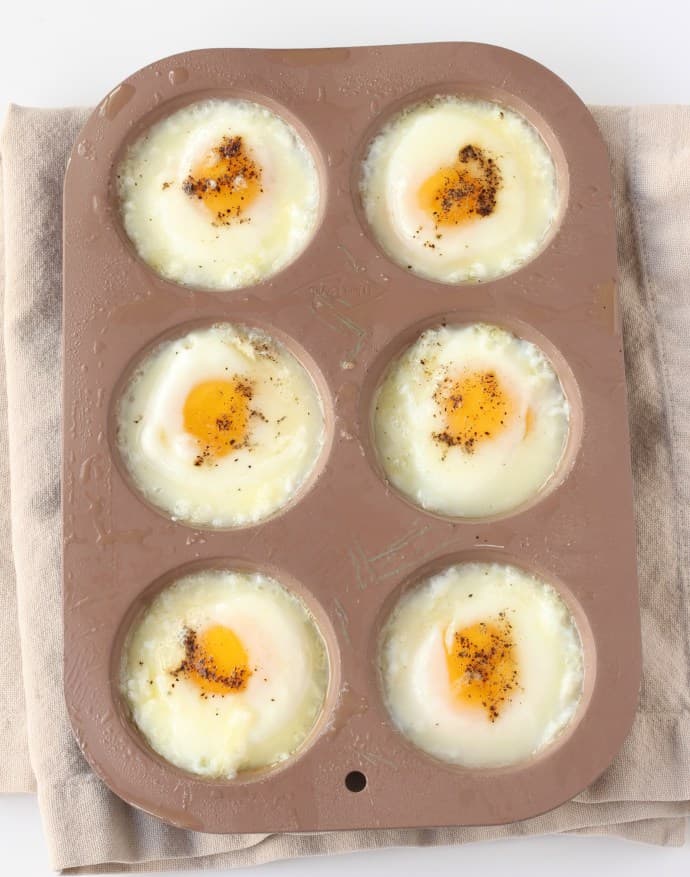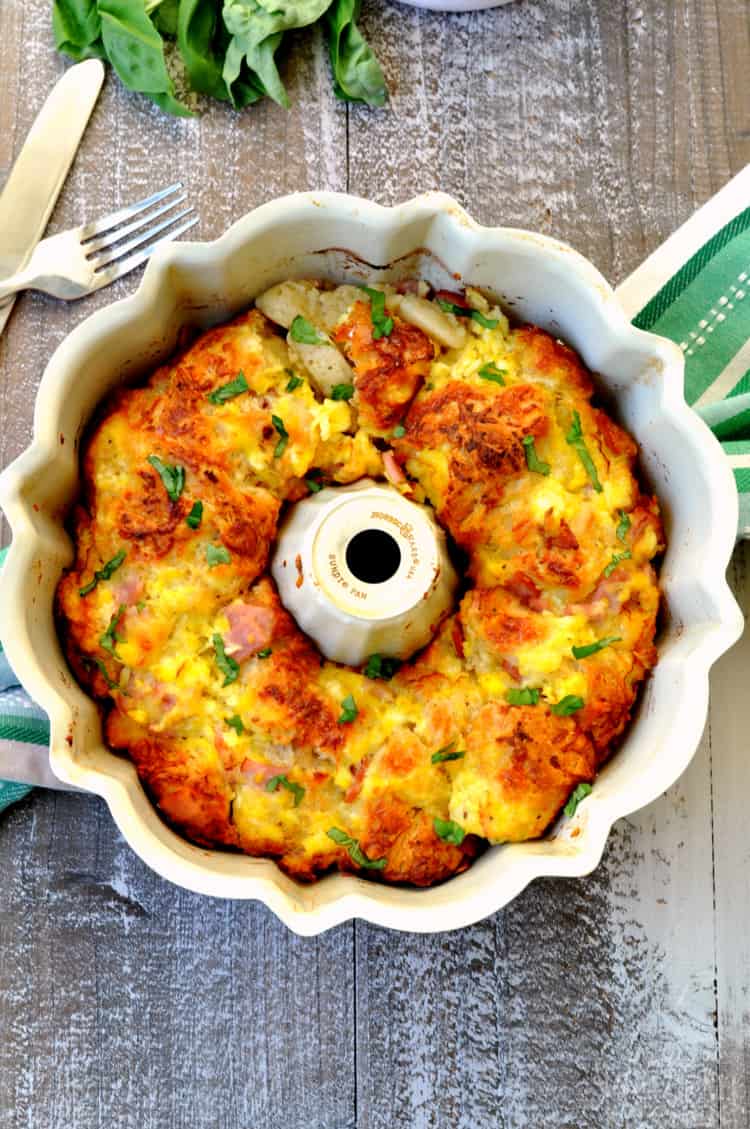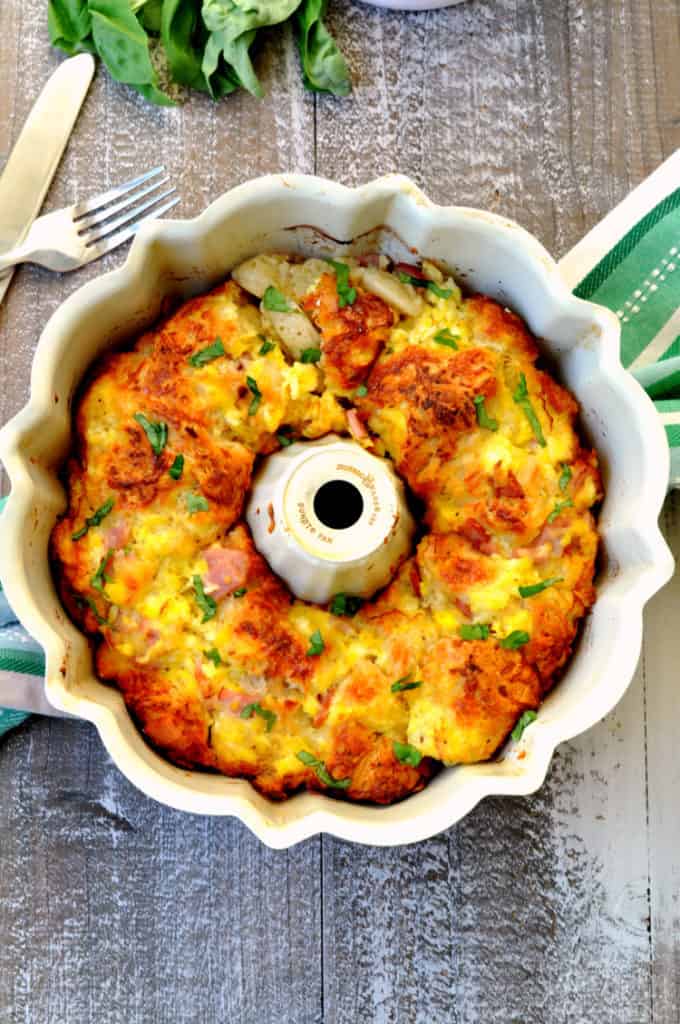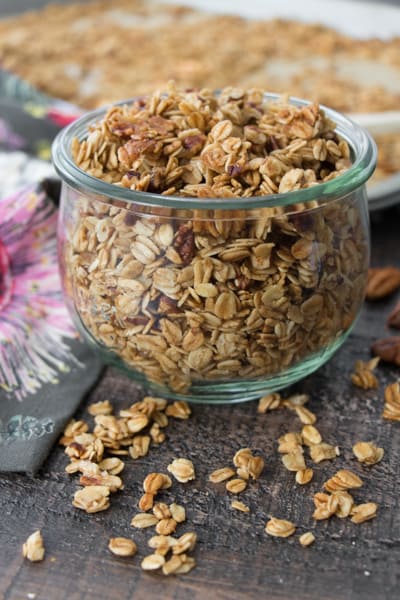 "Whether you choose to serve these easy to make deviled Dijon ham and eggs for breakfast, brunch, appetizers, or a hearty snack, you just can't go wrong! They're utterly scrumptious no matter how, or when, you eat them!"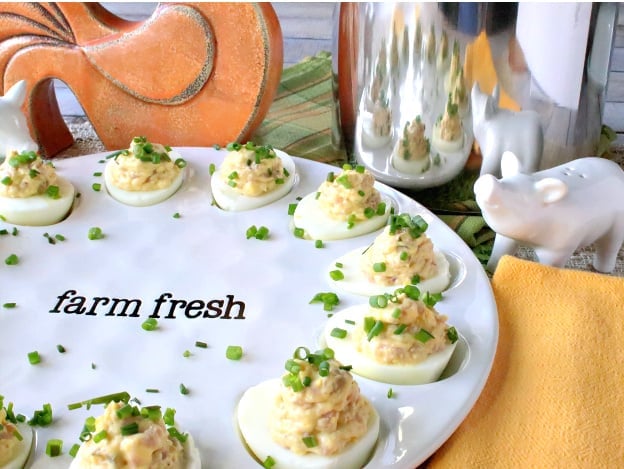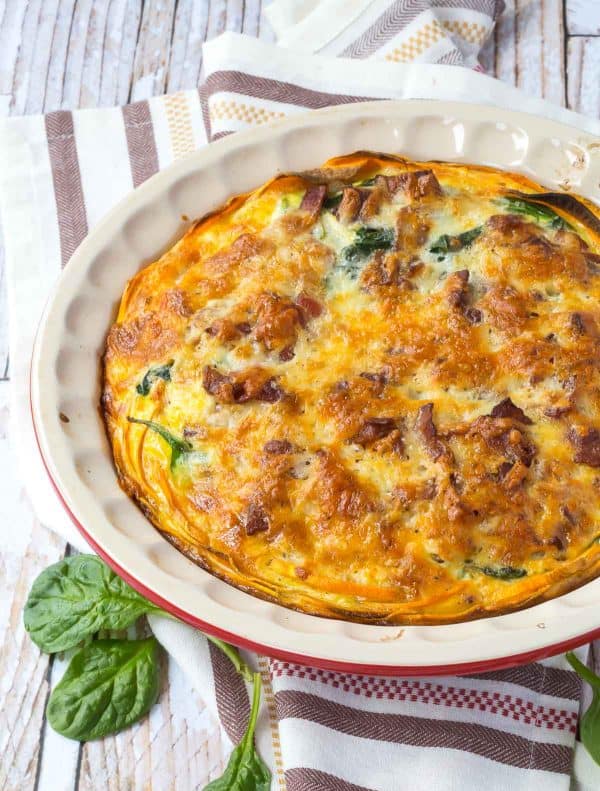 "Crunchy Scrambled Egg Rolls are simply the best breakfast you didn't know you needed! Be ready to have your taste buds rocked with these rolls!"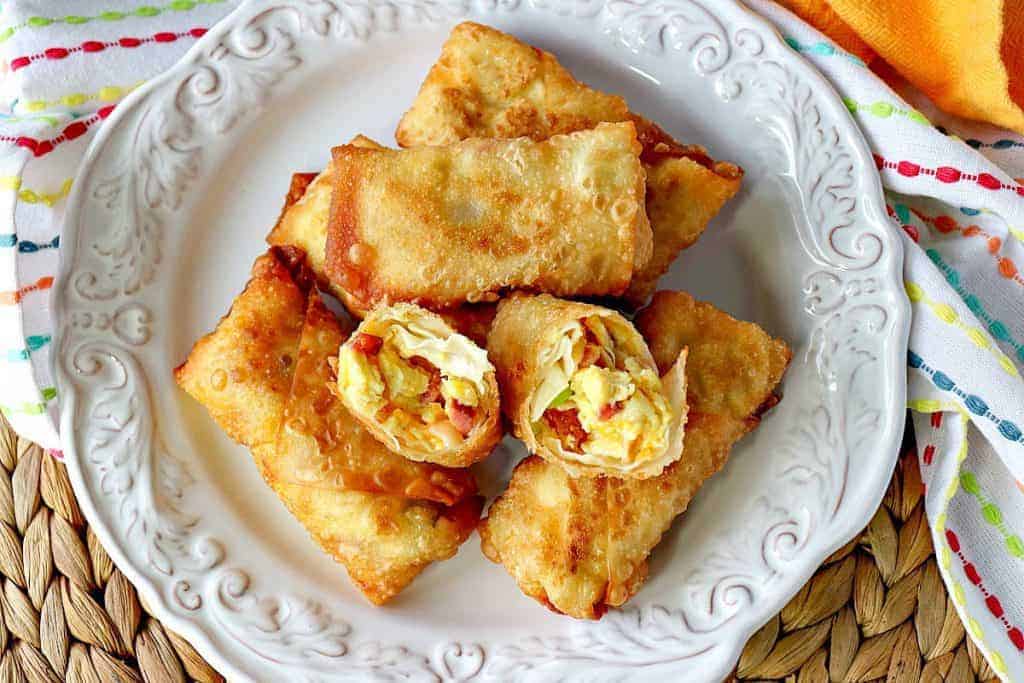 "As this Coconut Caramel Crescent Ring bakes in the oven, you'll find your loved ones congregating in the kitchen as the aroma of caramel, coconut, and crescent rolls permeate your home."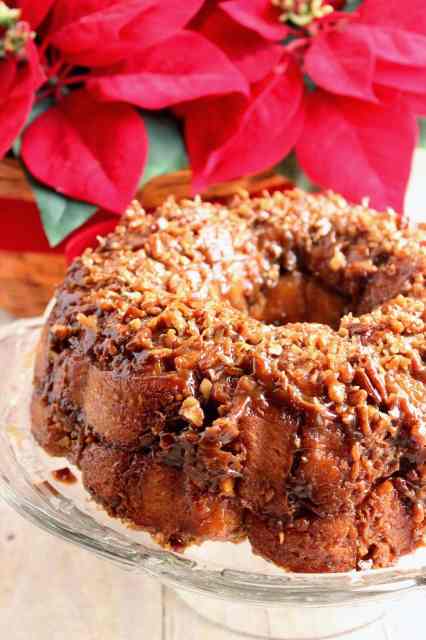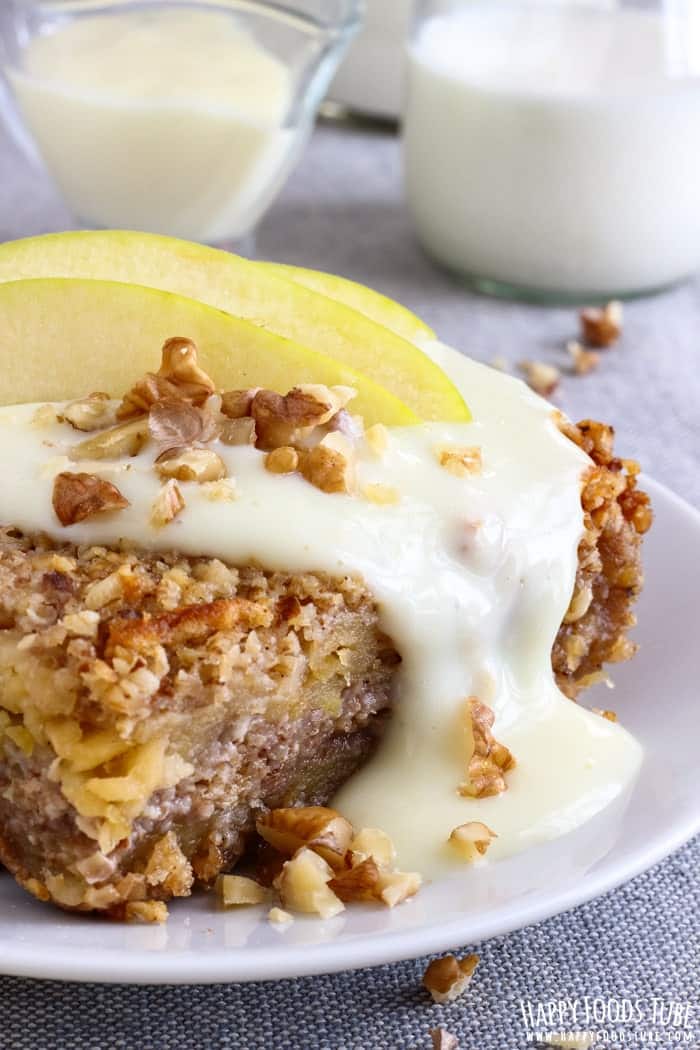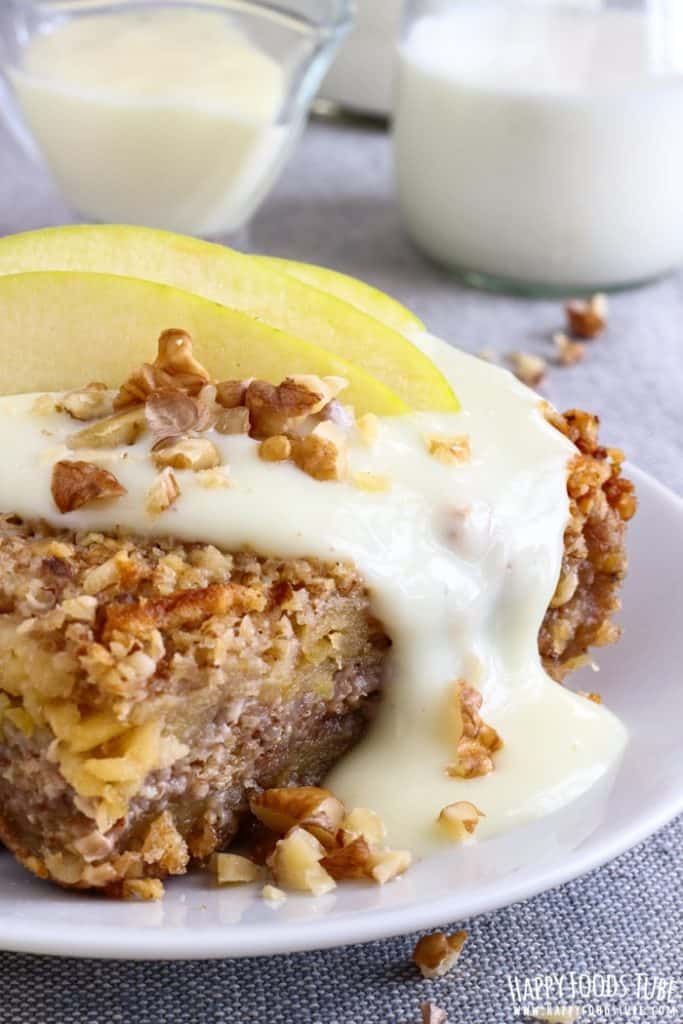 "Looking for a super sweet way to start any day? Cinnamon and Sugar French toast gives you exactly what you're looking for! Your sweet tooth with thank you!"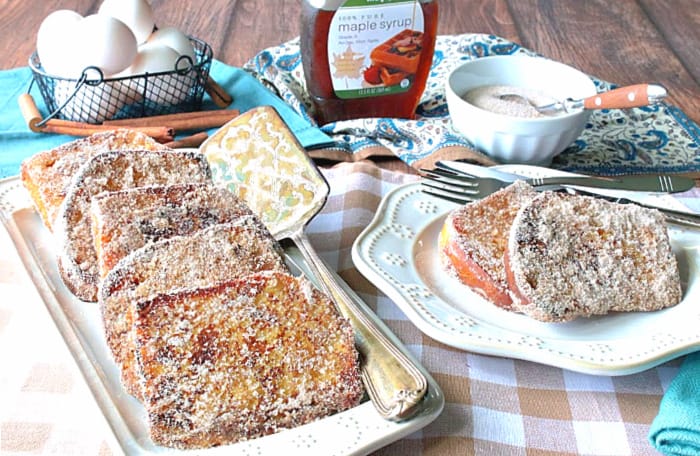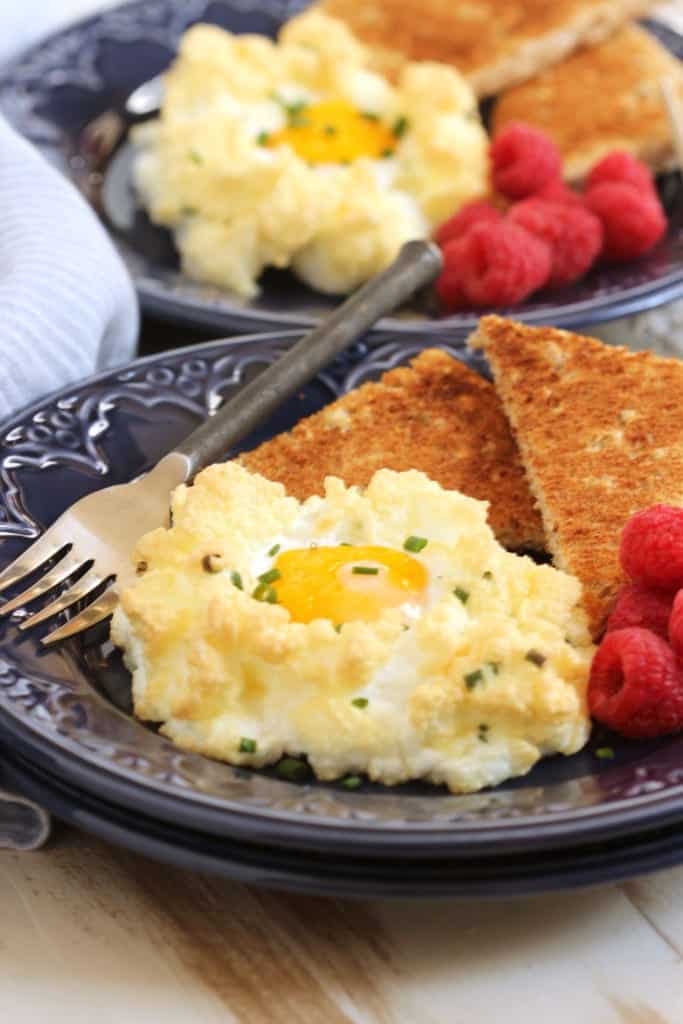 "With the help of pop-tube biscuits, these Sweet Streusel Strawberry Crescent Muffins will be a welcome addition to any breakfast or brunch menu!"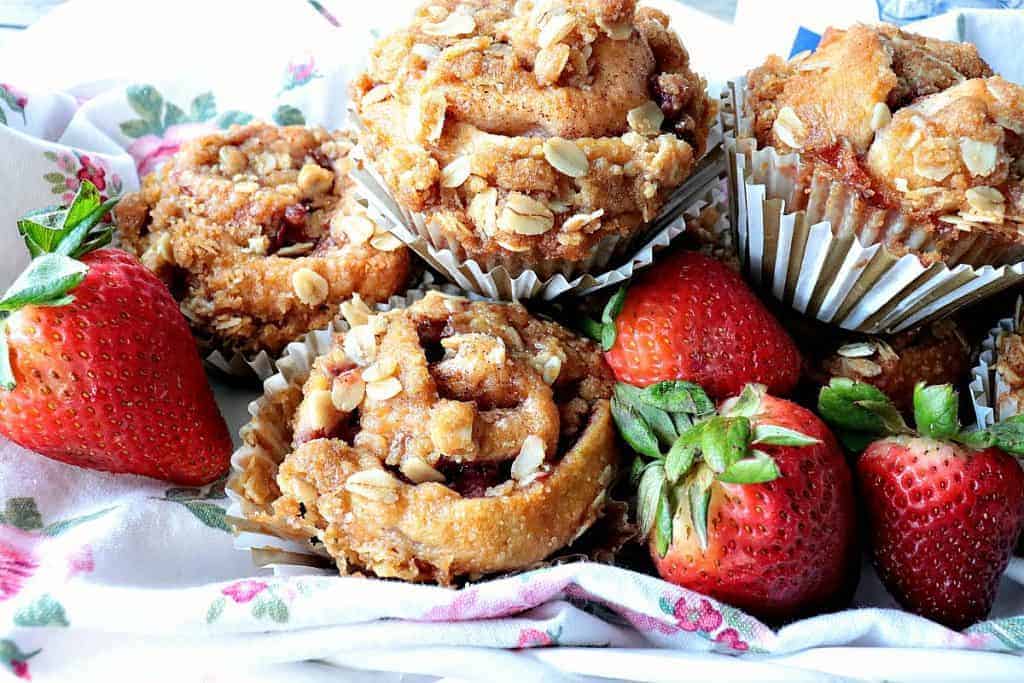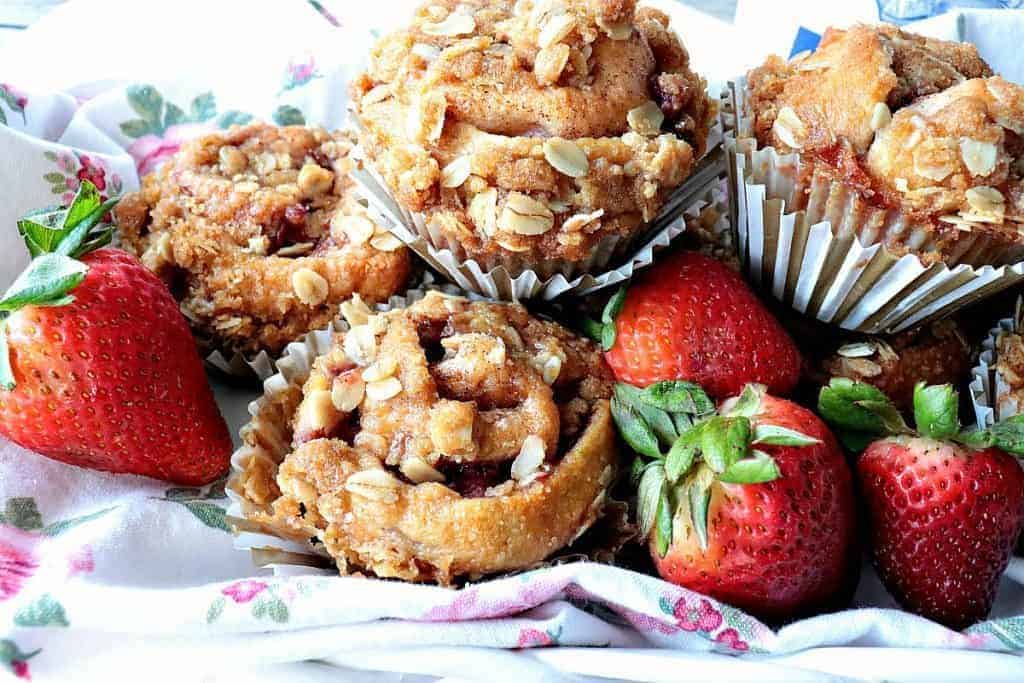 "Start off your brunch-feast for with the easy to prepare yet tantalizingly sweet & savory Prosciutto Wrapped Pineapple Spears."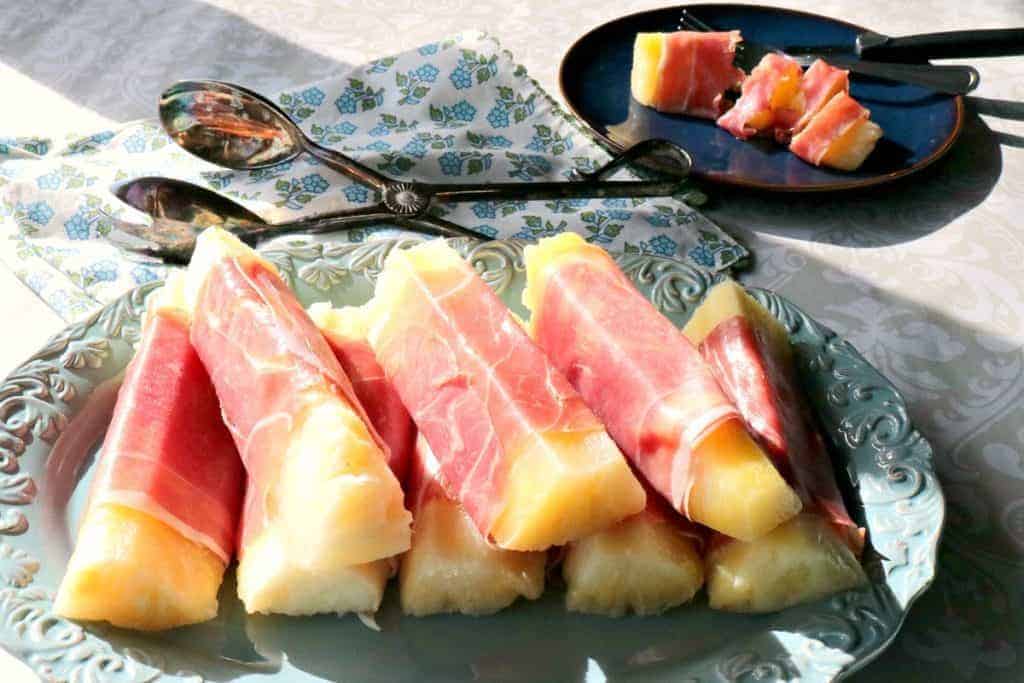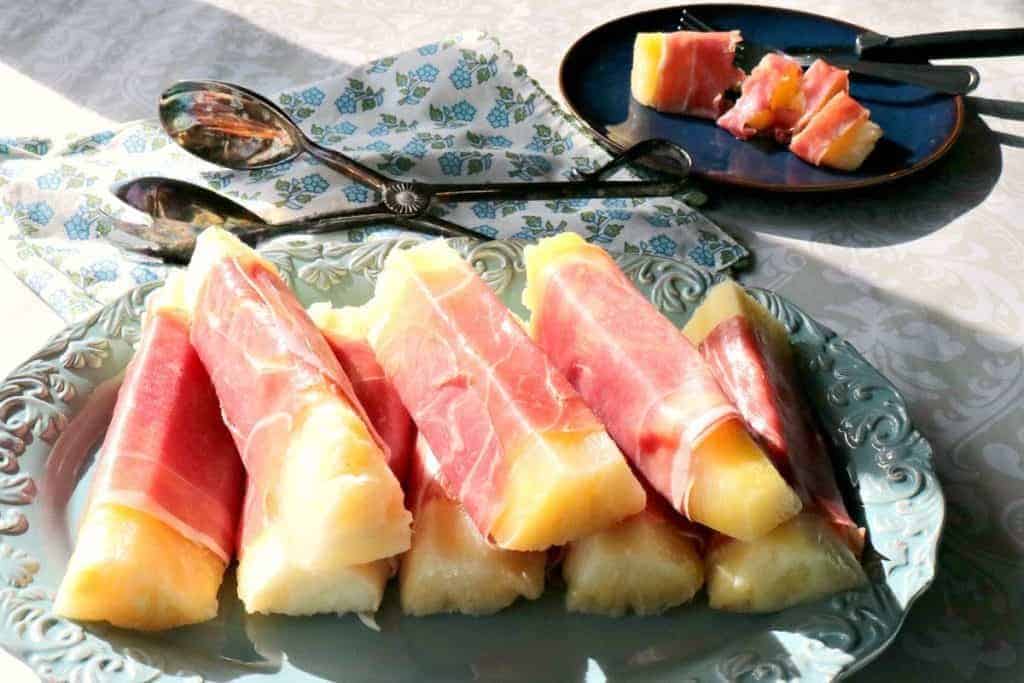 "When you have a taste for corned beef hash, but also a wonderfully eggy frittata, why not make this unexpected yet delicious Corned Beef Hash Frittata? It will satisfy everyone at the breakfast, lunch, and even dinner table."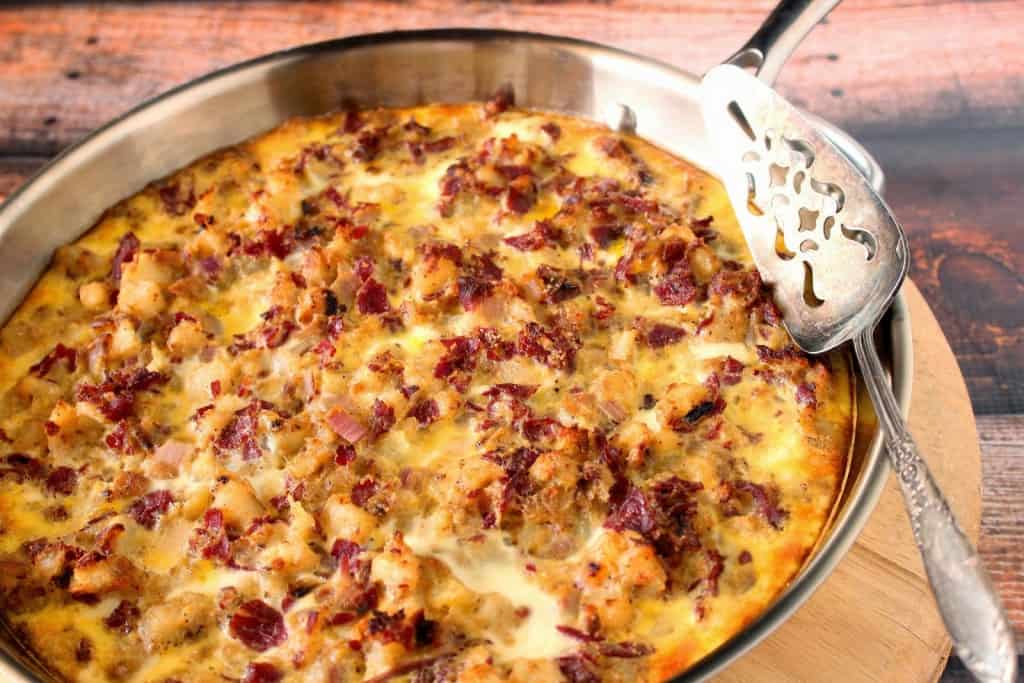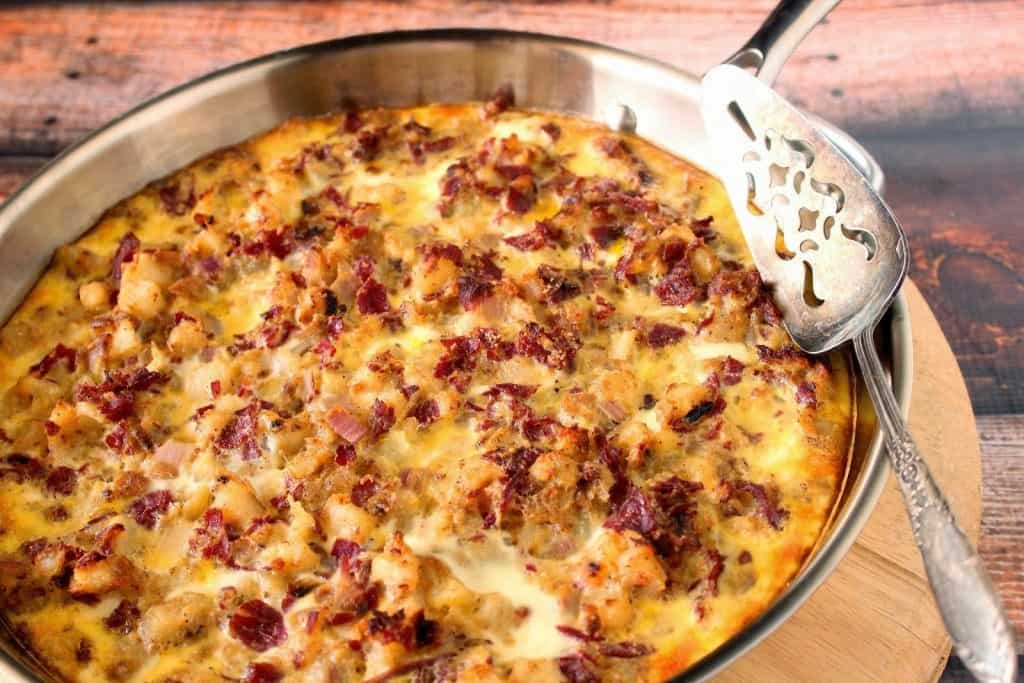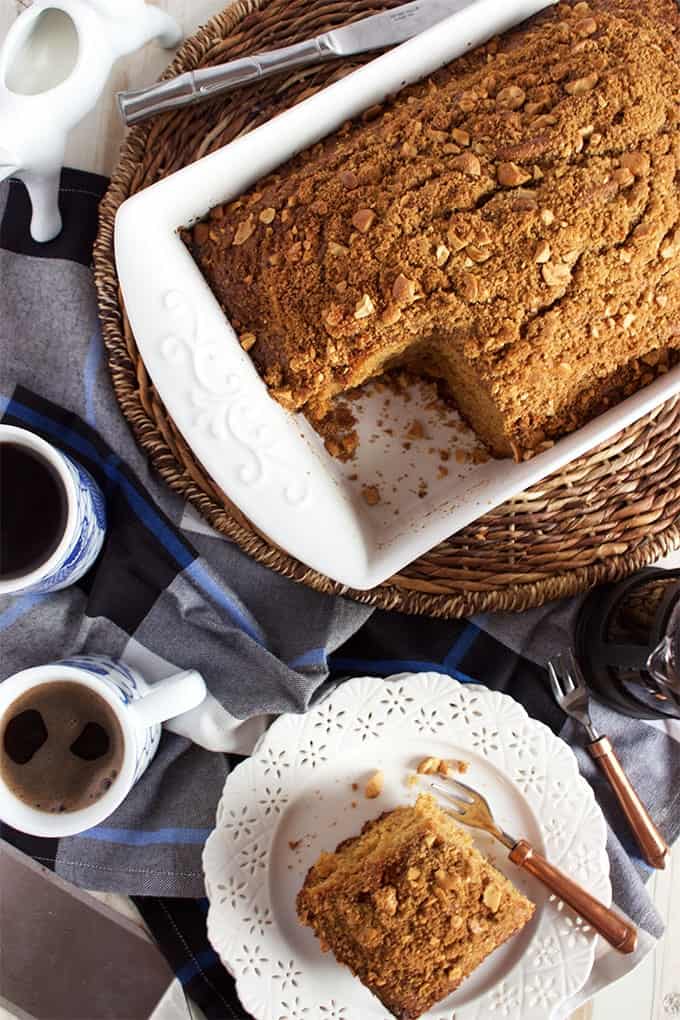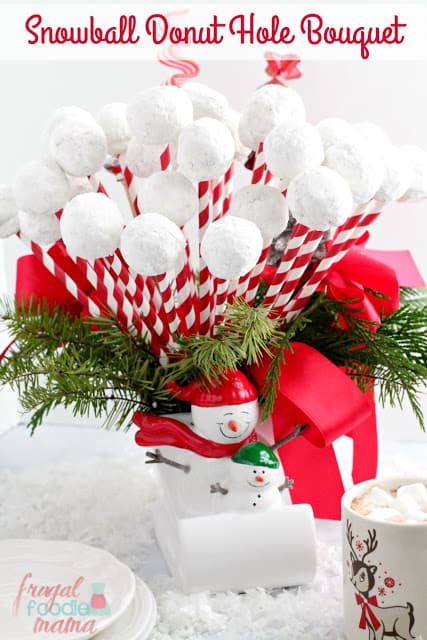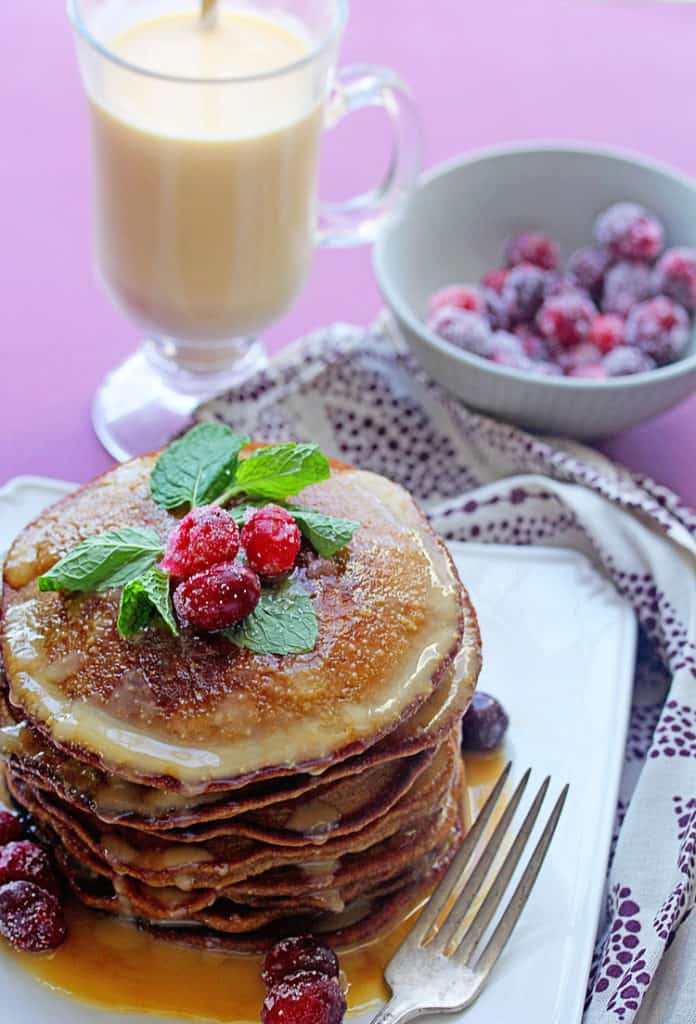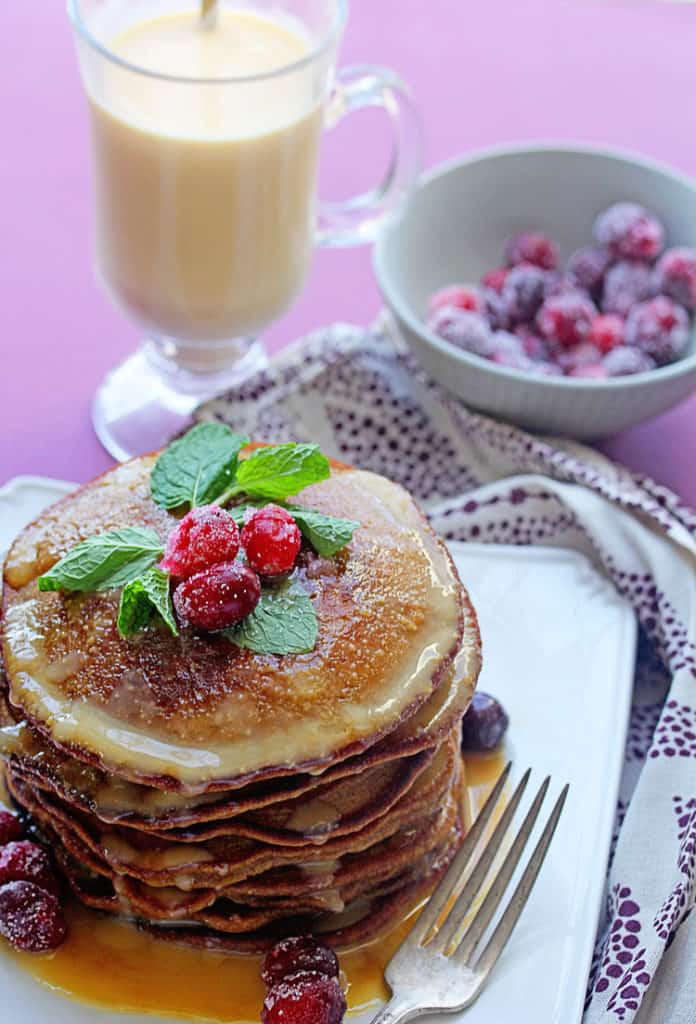 "What makes these mini open-faced treats even more aPEELing is that the creamy egg salad can be made the night before and quickly scooped or spread on cocktail bread, toast, or even baguette slices."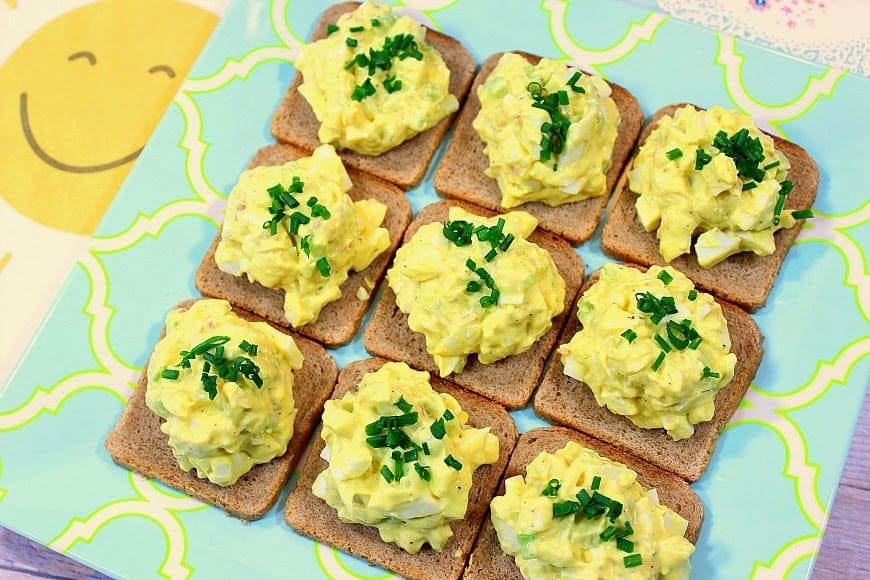 "These easy-to-make Hard-Boiled Egg Stuffed Biscuits with Ham & Cheese can be made in a matter of minutes with the help of a few supermarket convenience foods. They're the perfect a grab-and-go breakfast that will please the entire family!"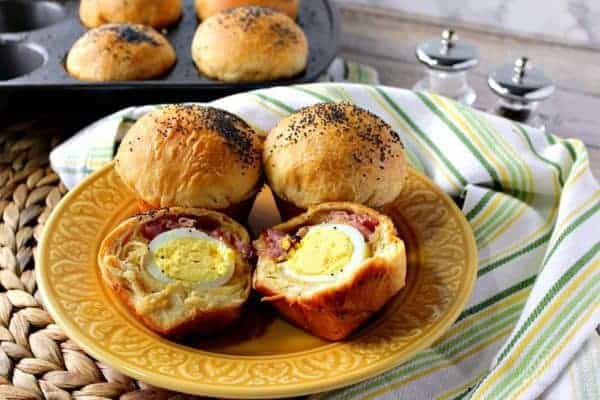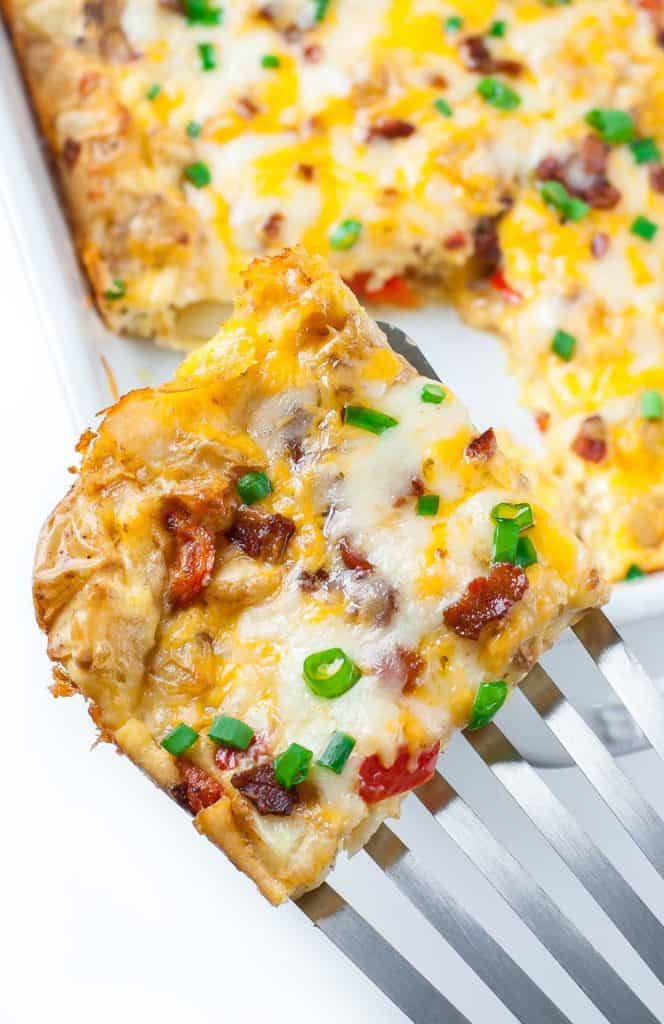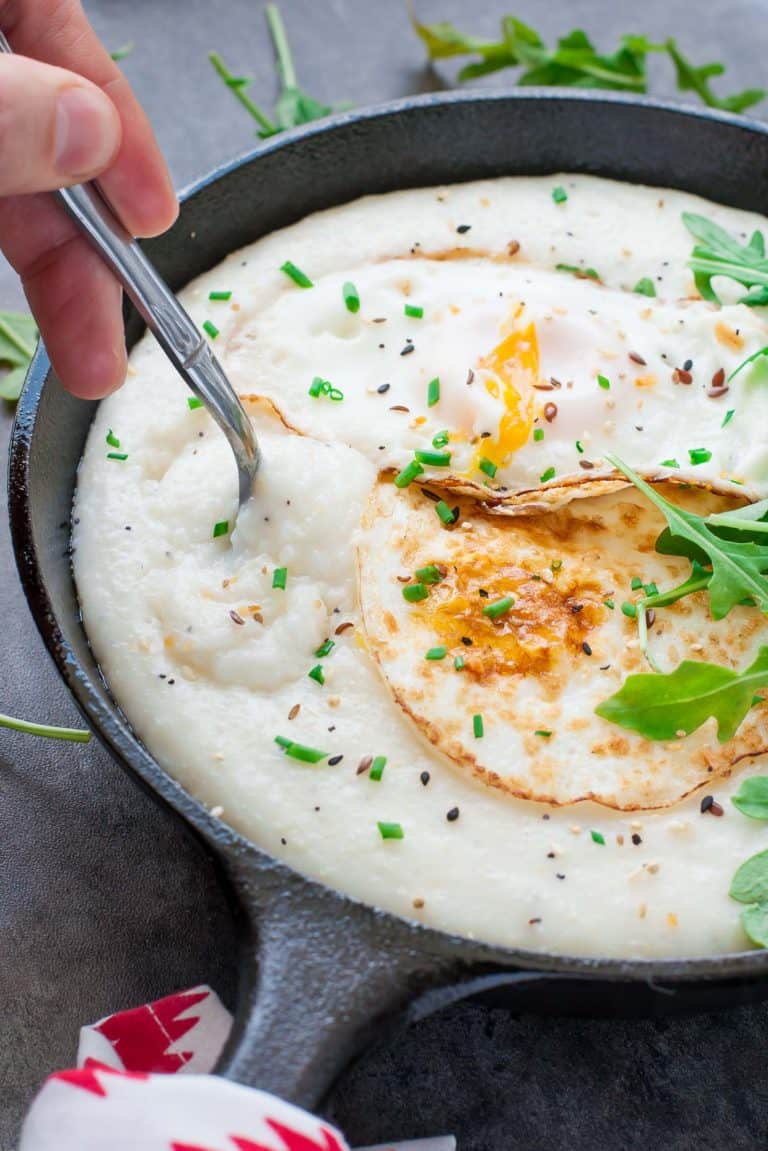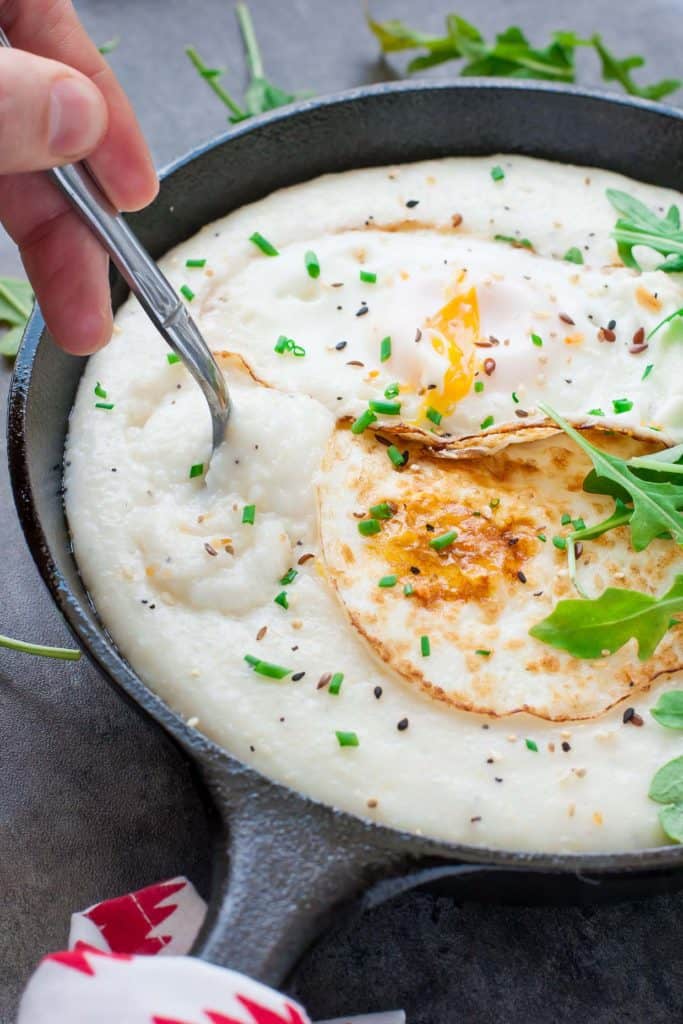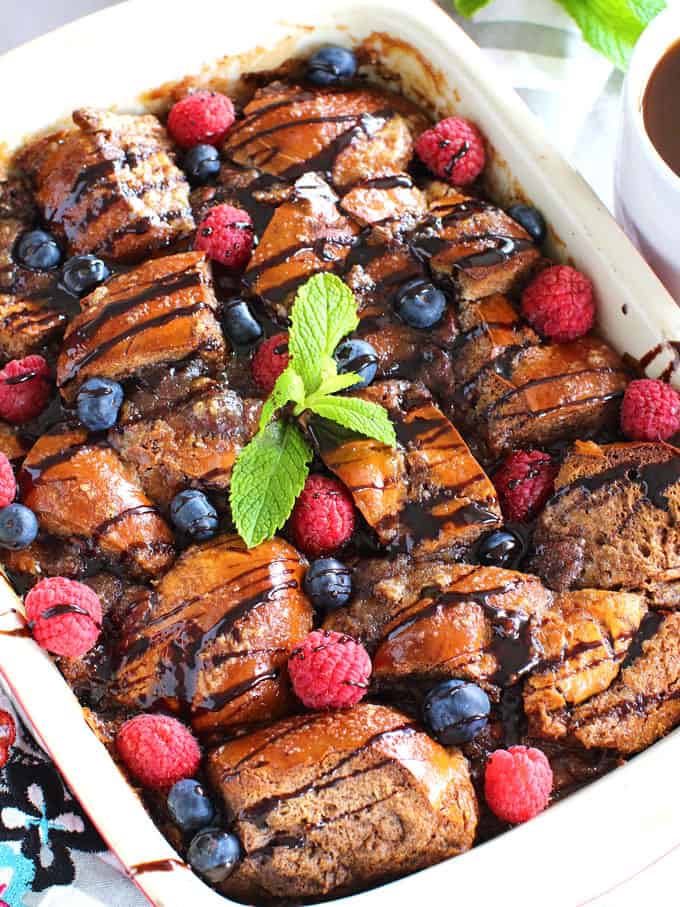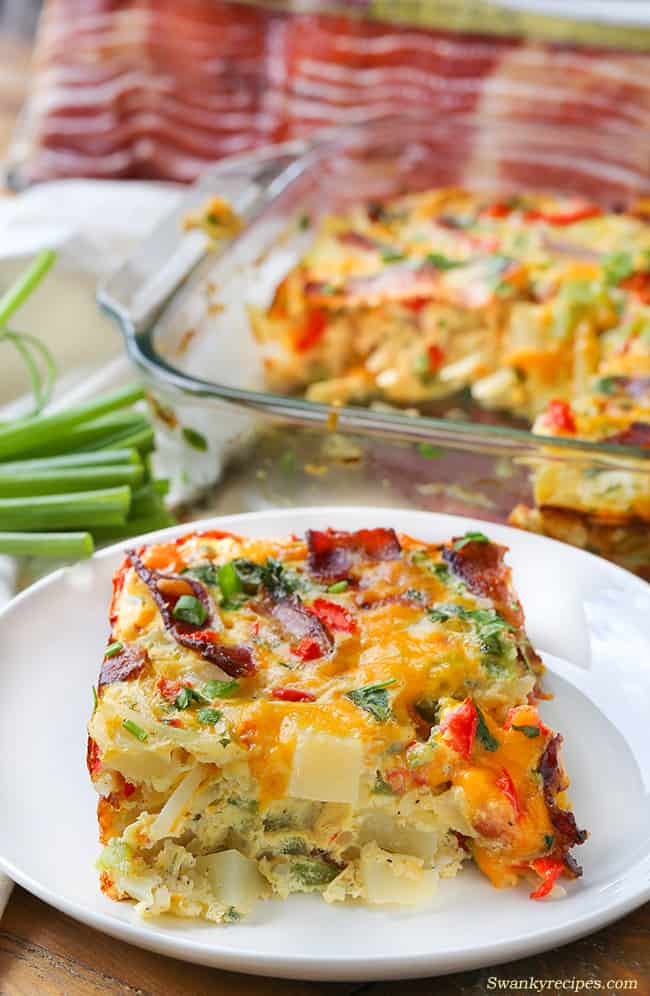 "Cool, refreshing and a little kicked up! This Boozy Fruit Cocktail is the perfect brunch item or summer dessert for the over 21 crowd!"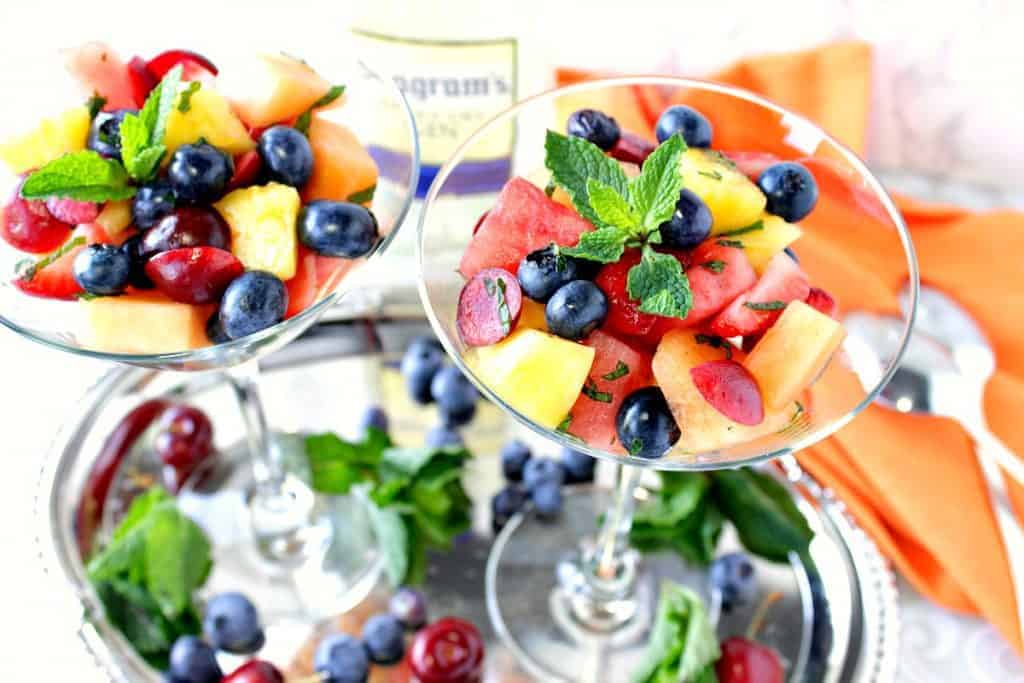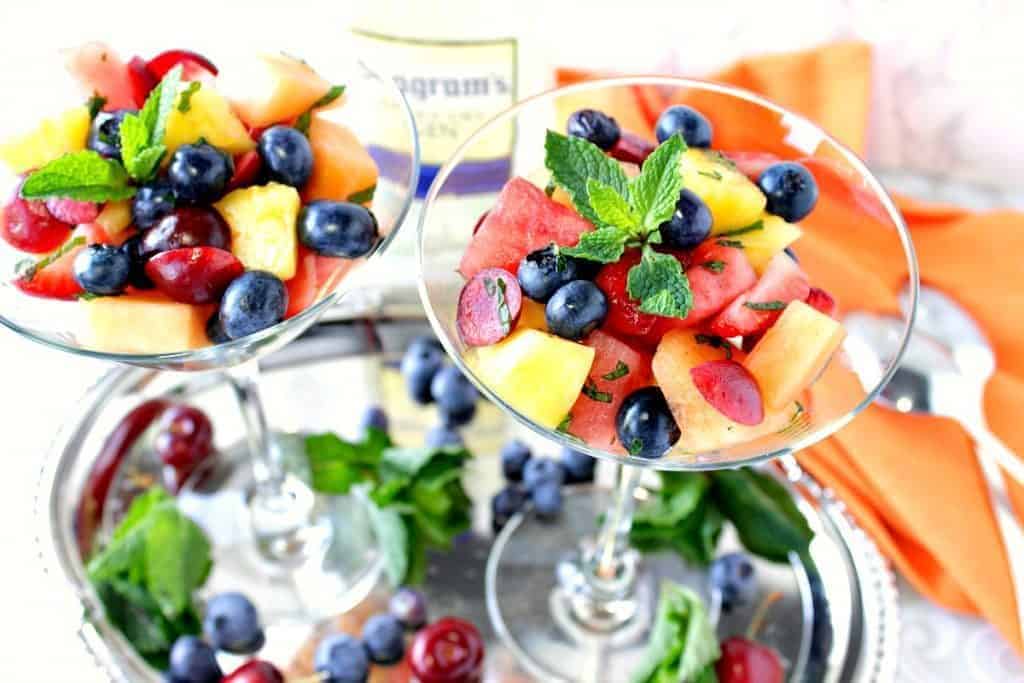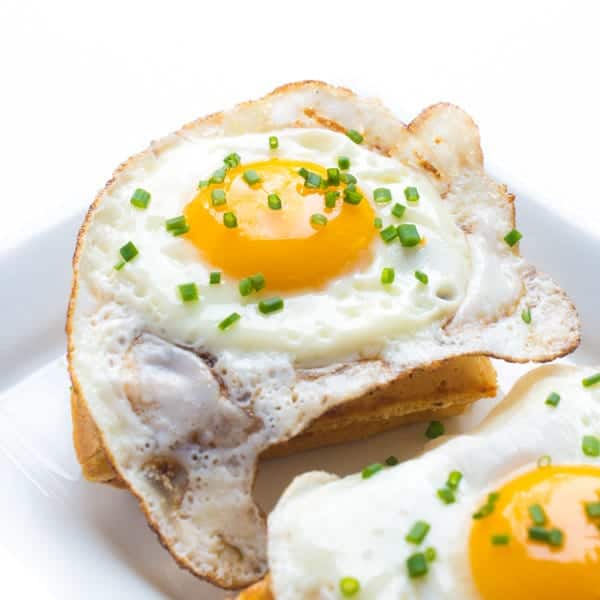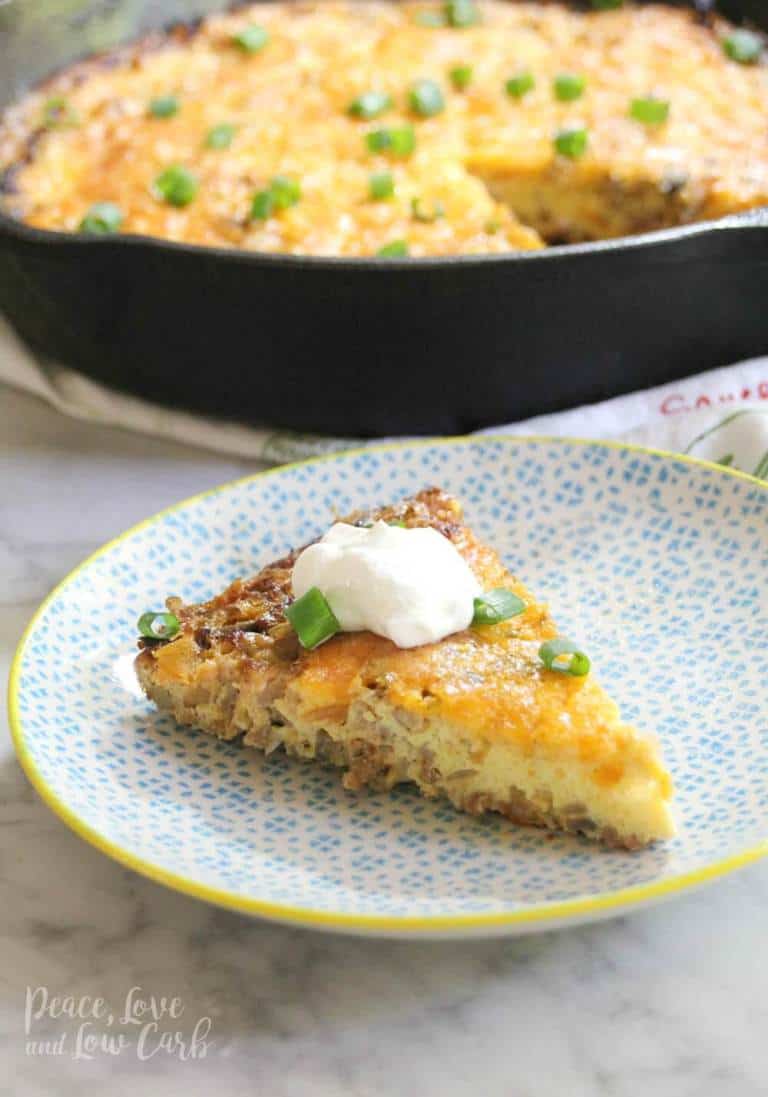 "A basic egg sandwich gets an EGG-stra special upgrade when it's turned into this Family Favorite Egg Sandwich Breakfast Casserole. Serve it for breakfast, brunch, or even dinner. Winner, winner, egg sandwich breakfast casserole for dinner!"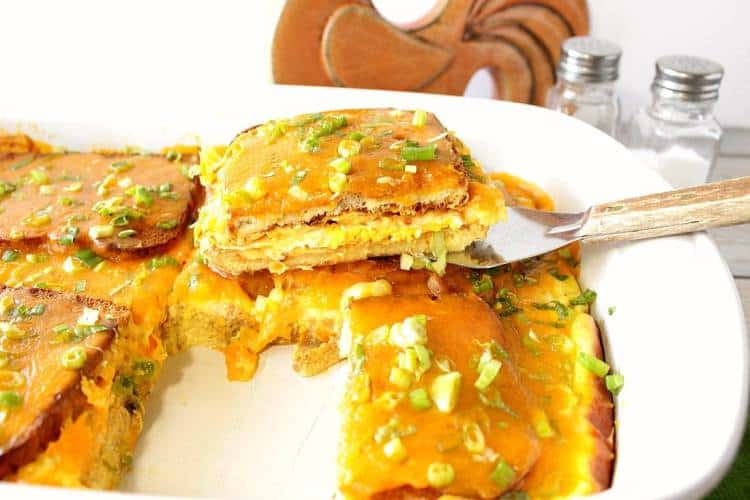 "Blackberry Sangria Spritzer is light and refreshing. It's the perfect thing to serve year-round when you're hosting a gathering or party."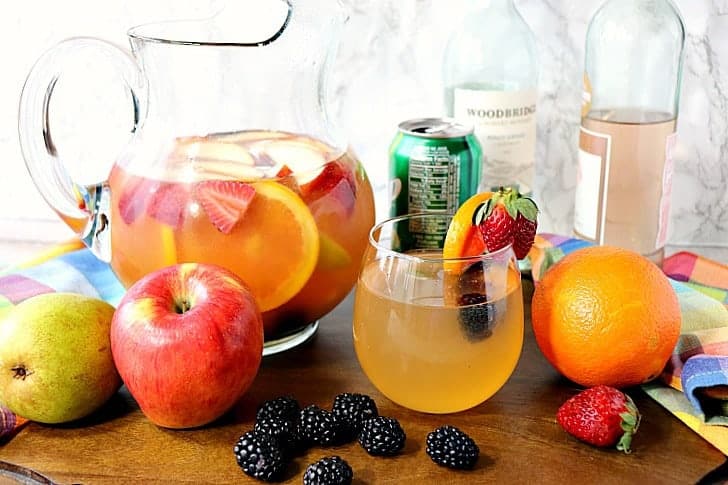 I hope you've enjoyed this Fabulous Brunch Recipe Roundup as much as I've enjoyed bringing it to you. All of these recipes work wonderfully well all throughout the year and would be just as delicious out on the deck in the summertime as they are around a wintery and festive holiday table.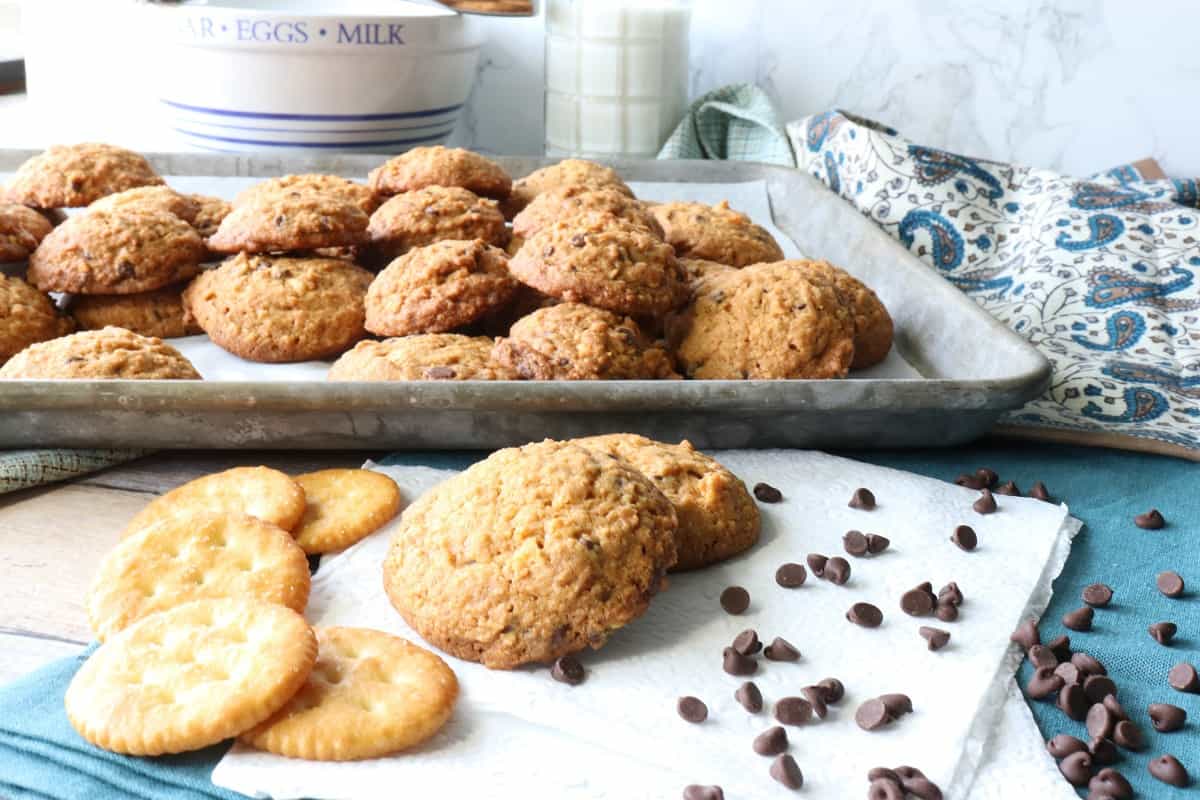 Follow me across my social media platforms and join in on the conversation: FACEBOOK, INSTAGRAM, PINTEREST, TIKTOK, AND YOUTUBE.
Thank you so much for visiting me today in my Kudos Kitchen. I hope you found something you'll love and that you'll come back and visit me often. There is always room for you around my table!
Should you have any questions or comments regarding anything you've seen here on my blog, please don't hesitate to reach out to me. It is always my distinct pleasure to respond to you just as soon as I possibly can.
Until we eat again, I hope you have a delicious day!!