Since we all have to stay inside a while, looking for ways to keep busy may be challenging. I've come up with a list of 25 kid-friendly recipes kids of all ages will enjoy making…and EATING!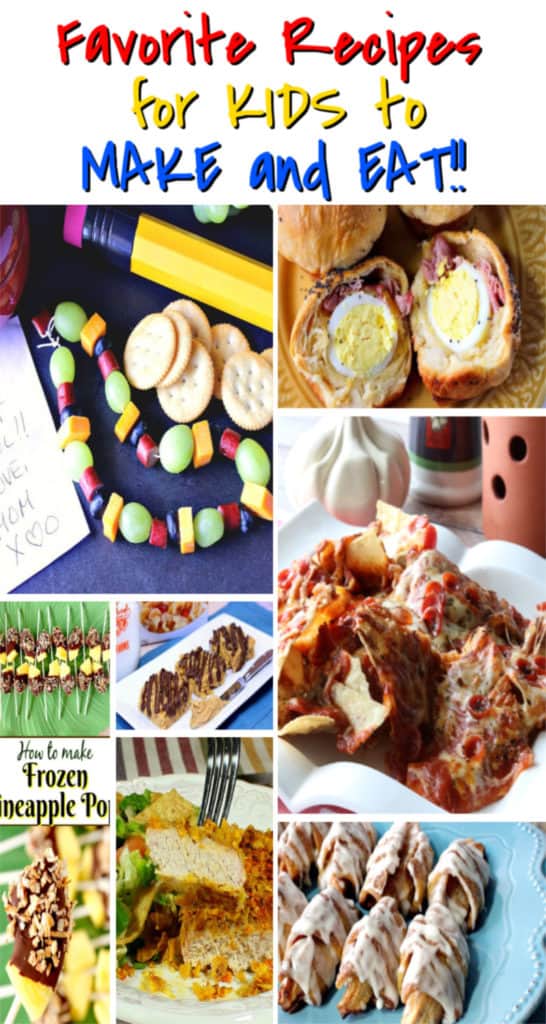 Jump to:
The importance of getting kids cooking in the kitchen
Having fun in the kitchen is what leads to a life-long love of cooking!!
The recipes I've compiled here today are not only delicious and ones the kids will have fun making, but they're also really easy dishes they'll feel proud to serve.
These kid-friendly recipes will give them a great sense of accomplishment, and there's nothing better than that!!
Give them the gift of knowing how to cook:
Get your kids busy in the kitchen. It's time to turn off the television or device and tune in to kitchen family fun time.
The easy dishes I'm sharing today are for anyone and everyone. Even the littlest hands can help to make these recipes.
After all, teaching kids to feel comfortable making food in the kitchen is one of the best gifts you can give them. It's a skill that will serve them well for the rest of their lives.
Wrangle up the kids and let's get started!
PEPPERONI PIZZA NACHOS - Yep! You heard me correctly. Pizza Nachos. Make them in an air fryer, or traditional oven. Please. Thank you. You're welcome! 😉
HARD-BOILED EGG STUFFED BISCUITS - These easy-to-make Egg Stuffed Biscuits with Ham & Cheese can be made in a matter of minutes with the help of a few supermarket convenience foods. They're the perfect grab-and-go breakfast that will please the entire family!
TIGER PAWS CEREAL BARS - Chocolate and Peanut Butter is a classic combination that only gets better when mixed with frosted cornflake cereal and marshmallows. These chocolate-drizzled tiger paws cereal bars are not only good...they're GRRREAT!
APPLE PIE WEDGES - You're going to love how easy and delicious these apple pie wedges are to make...and eat. With store-bought or homemade pie crust, apple pie wedges are utterly delicious!!
COOL RANCH PORK CHOPS - Cool Ranch Pork Chops is one of the easiest and best family dinner recipes! And, since there are no knives needed to make this meal, even the youngest of kids can help to prepare this family favorite dinner!
ITALIAN HERB QUICK BREAD - Italian Herb Quick Bread comes together in a snap with only one bowl, one spoon, and no kneading required. It's fast, easy, and super delicious!
SALSA SOUP WITH CHICKEN AND RICE - When you want a hot, hearty, and healthy meal that takes less than 20 minutes to prepare and will satisfy the entire family, put on a pot of Salsa Soup, and set the table. It will be dinnertime soon!
SALSA SLOPPY JOES - This easy and delicious skillet Sloppy Joe recipe comes together quickly and with some pretty basic ingredients. If you love sloppy Joes, then you're going to go crazy for Salsa Sloppy Joe's.
BAGEL TUNA MELT SANDWICH - A delicious open-face sandwich with a slightly updated twist on a traditional tuna melt. You're going to want to make this deliciously melty tuna salad sandwich on a regular rotation. It's THAT good!!
VINTAGE ROCKS COOKIES - This cookie recipe dates back to the 1930s. Rock Cookies are fast and easy to make and don't require any special equipment. A large bowl and a spoon will work wonderfully well. After all, if it was good enough for grandma...
Don't forget the cleanup!
Now, don't forget to teach them that cleaning up after cooking is equally as important as the cooking itself.
There are many ways to turn clean-up into a fun time as long as you take the moment to get creative with your thinking.
How to turn chore-time into fun-time for the kids:
Below are some wonderful resources I think you'll find most valuable.
*Cleaning Games for Kids from Momtastic
*Cleaning Games for Kids from House Beautiful
*Cleaning Games for Kids and Adults from Cleanipedia
*Chore Games from Money Prodigy
*Turn Chores into Games from Homey
I hope you've enjoyed today's roundup post for fun and easy kidlet recipes and will enjoy making them at home with your kids!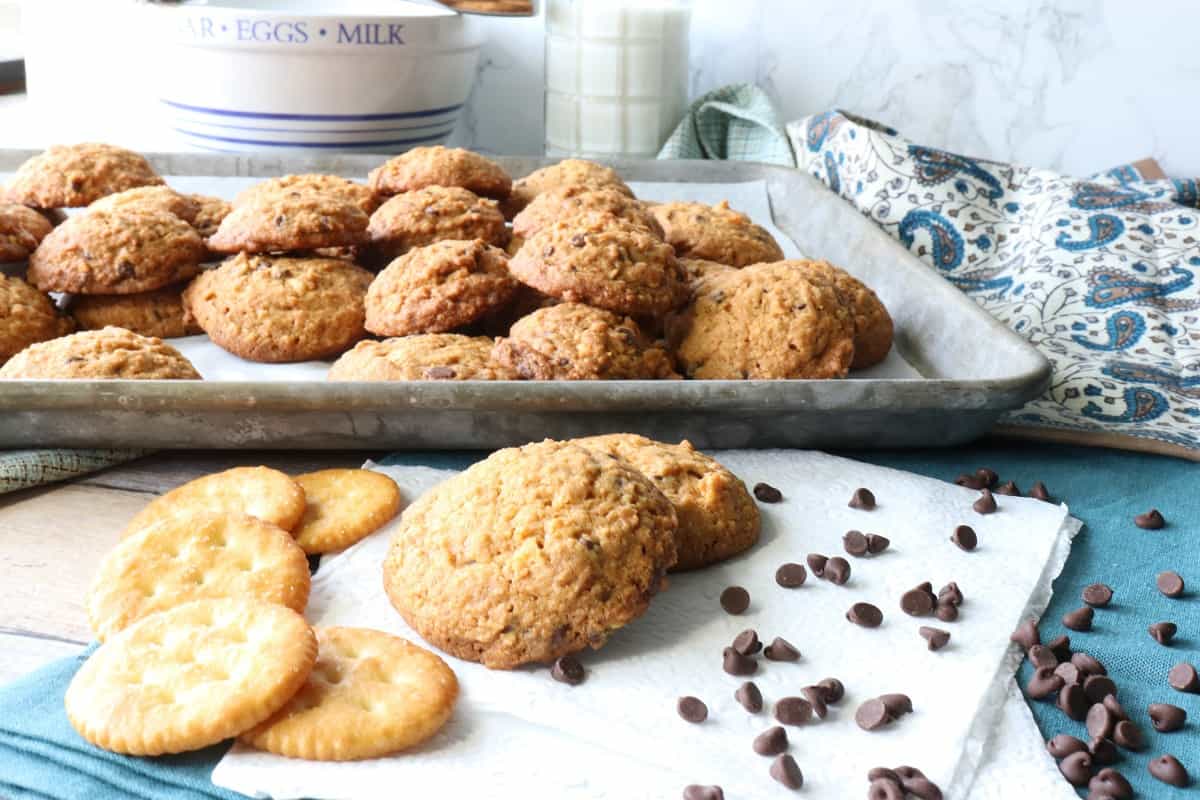 Follow me across my social media platforms and join in on the conversation: FACEBOOK, INSTAGRAM, PINTEREST, TIKTOK, AND YOUTUBE.
Thank you so much for visiting me today in my Kudos Kitchen. I hope you found something you'll love and that you'll come back and visit me often. There is always room for you around my table!
Should you have any questions or comments regarding anything you've seen here on my blog, please don't hesitate to reach out to me. It is always my distinct pleasure to respond to you just as soon as I possibly can.
Until we eat again, I hope you have a delicious day!!