For me, a BBQ is just as much about the side dishes as it is about the main course.
With the help of this BBQ Side Dishes recipe roundup, your BBQ menu will keep your family and friends very full, and extremely happy!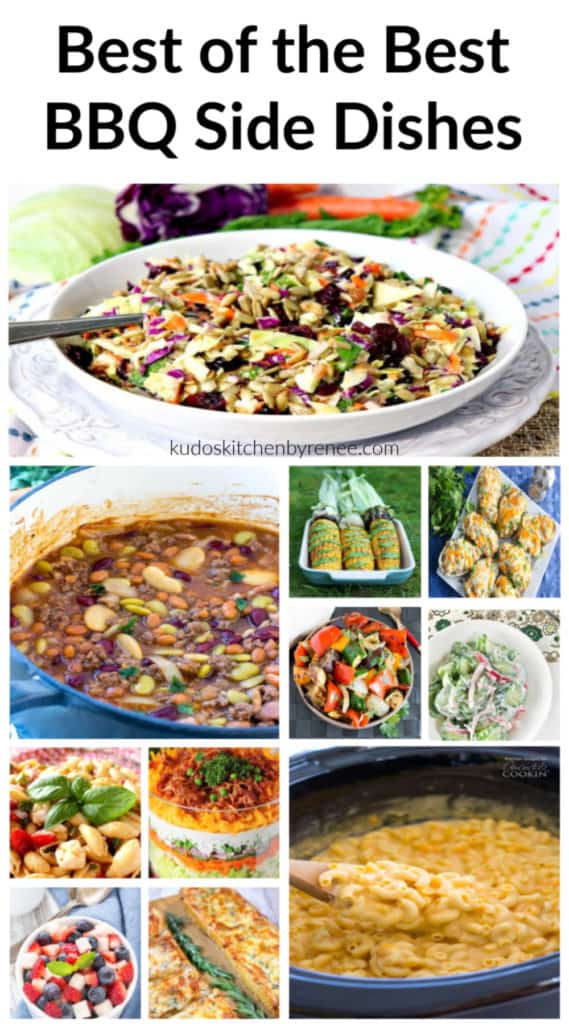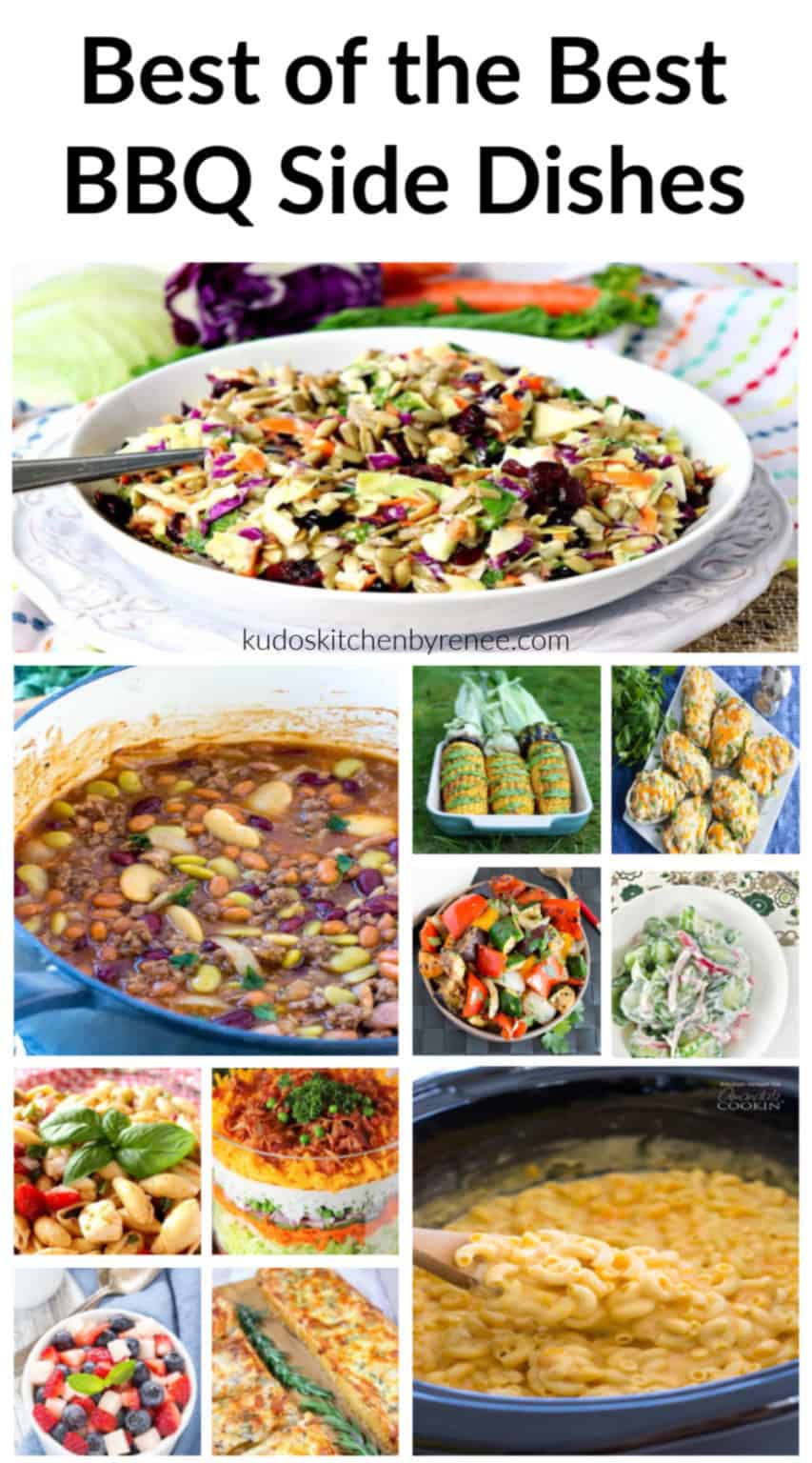 What's your favorite side dish to serve with BBQ chicken or pulled pork?
Mine is probably a toss-up between the potato salad and baked beans.
No, wait!
Click here to like and subscribe to my Kudos Kitchen cooking channel on YouTube! Thank you! 🙂
Mine is probably a toss-up between the coleslaw and pasta salad.
No. Wait. Mine is probably a toss-up between the corn on the cob or a summer vegetable salad…
Oh, dear! I'm in such a predicament trying to choose.
No. Wait. Why choose?!!
Let's have EVERYTHING from this side dish collection for your next pulled pork, chicken, ribs, or brisket, barbecue!
And let's not forget about burgers and sausage, too. These delicious BBQ sides go great with EVERYTHING!
There. I feel better now! 😉
For more of my Kudos Kitchen BBQ side dishes, check out my Best of the Best Kudos Kitchen Side Dish Recipes roundup.
By clicking on the titles (in blue) below, you'll be taken directly to the recipe you're interested in at that particular food blogger's site. From there you can read more about the dish, find out the ingredient list, and learn the cooking instructions.
All the bloggers you'll see listed below have specifically submitted their sites and recipes for this incredible collection of the best side dishes to serve at a bbq, and I thank each and every one of them for their delicious contributions!
Let's go find some BBQ Side Dishes!
"Crunchy, healthy, and completely addictive. This Copycat Sunflower Crunch Kale Cabbage Salad has it ALL going on!!"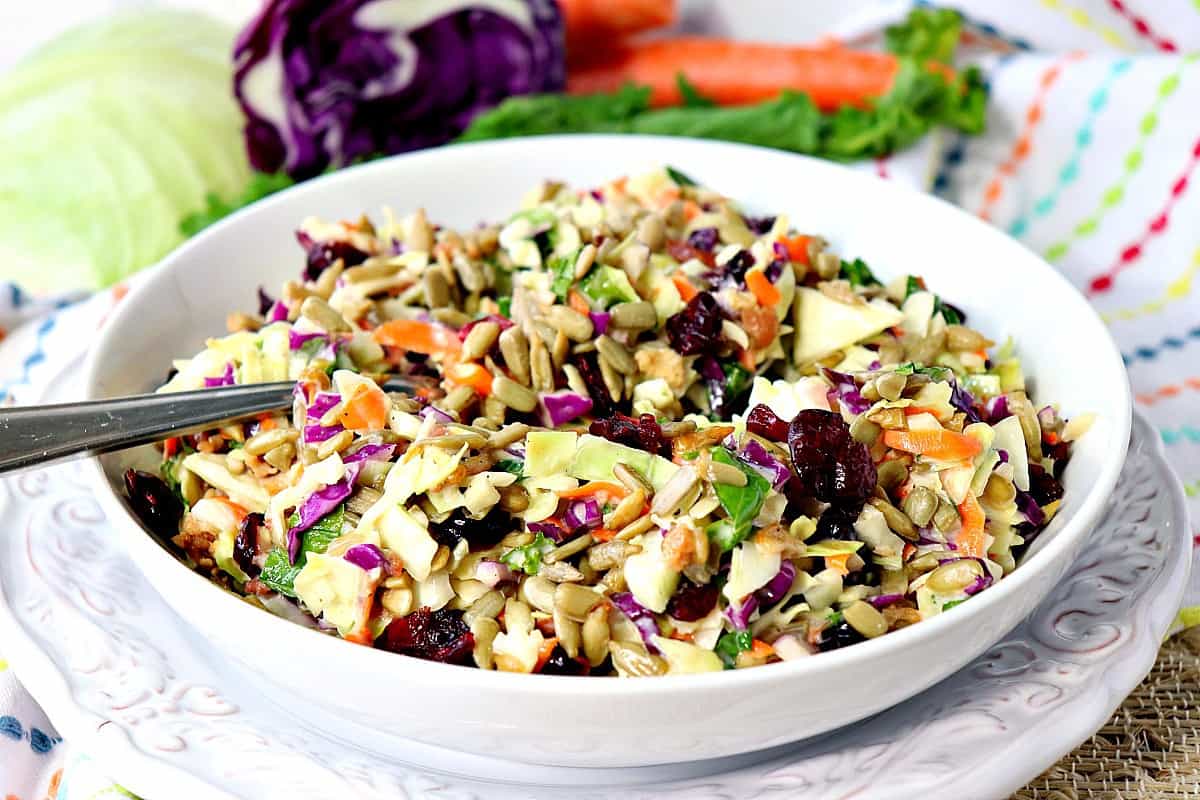 "Bite-sized and portable, these easy cheesy spinach artichoke appetizer squares pack a powerful punch of flavor, in addition to being super easy to make."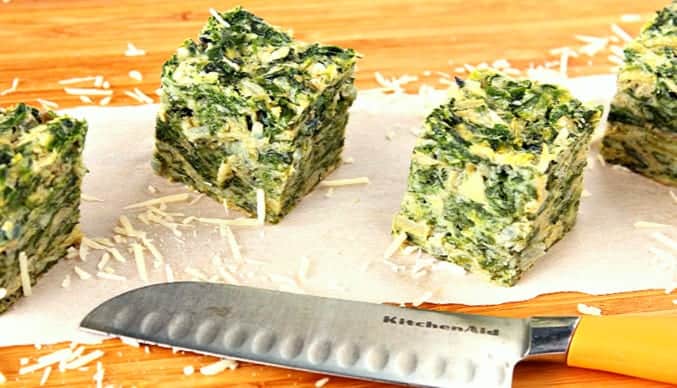 "This Crowd-Pleasing Creamy Golden Dijon Potato Salad will be the first thing to disappear from the picnic table this summer. It's cool, creamy and refreshing with just the right amount of tang from the Dijon, and the right amount of crunch to balance all that creaminess. It's got it all! That's why it's a real crowd pleaser!"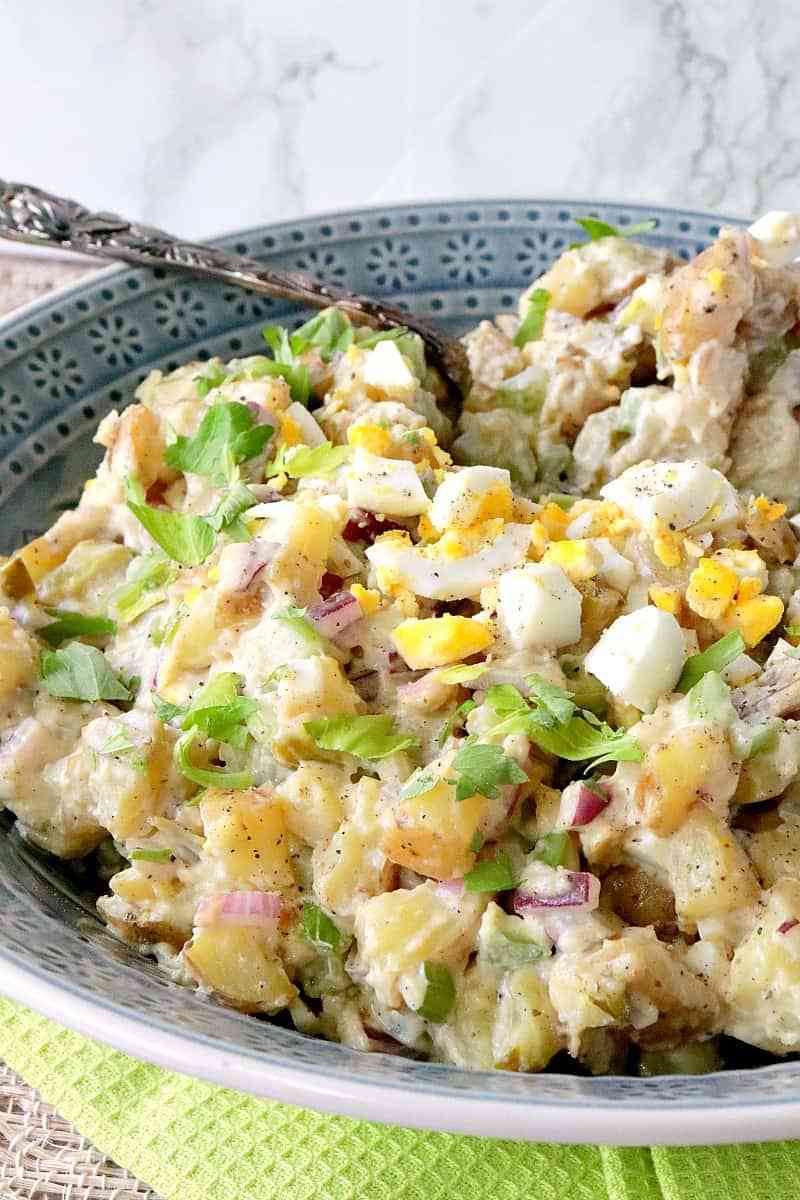 "This Roasted Garlic Rosemary Cheese Bread works equally well as a delicious appetizer, side dish, or even a meatless entree."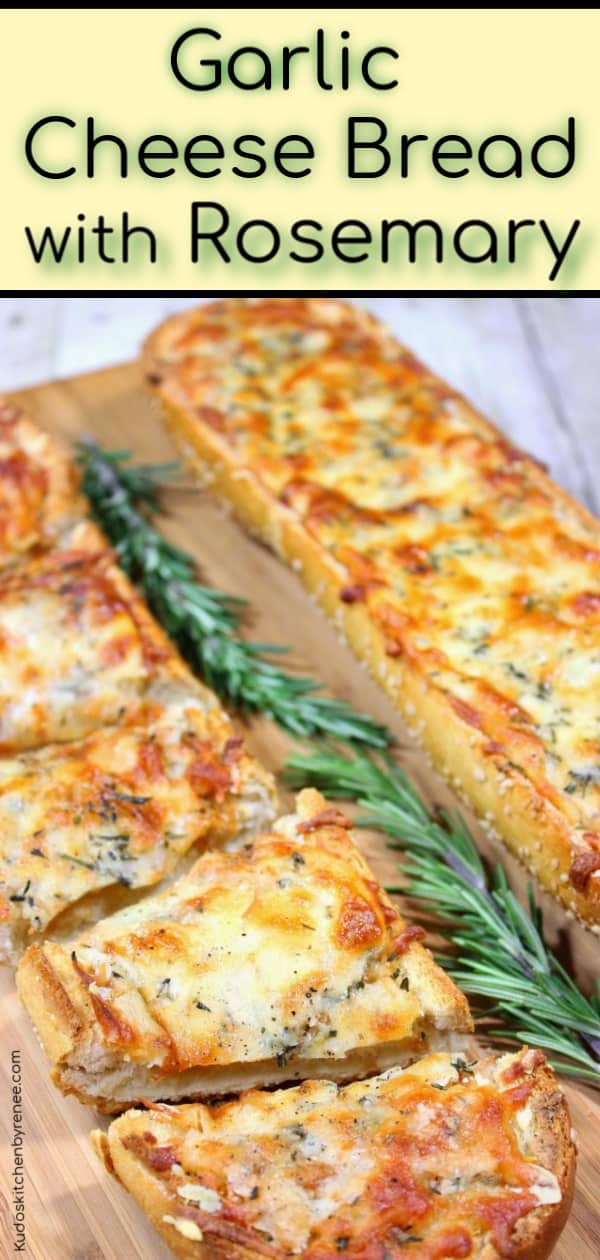 "When you're looking for something to satisfy your craving for mashed potatoes but don't want all those pesky carbs and calories, make these Cauliflower Sweet Potato Mashers. They're fantastic!"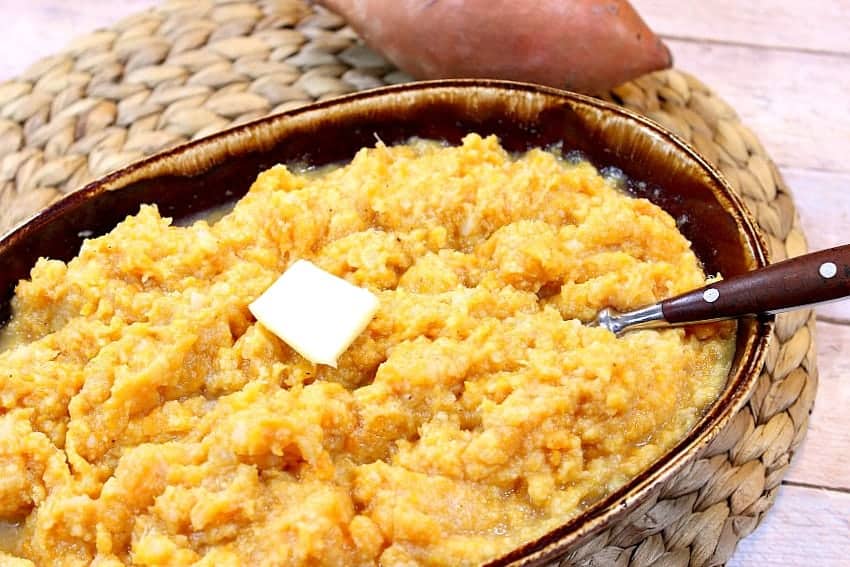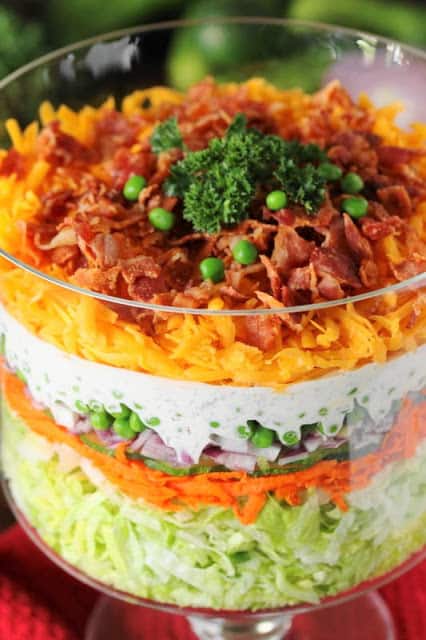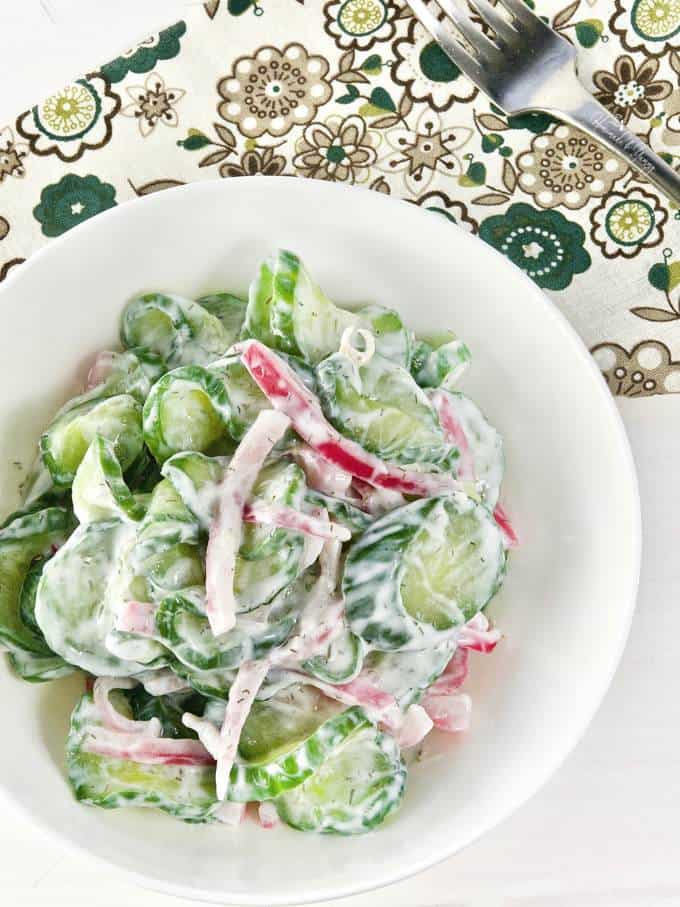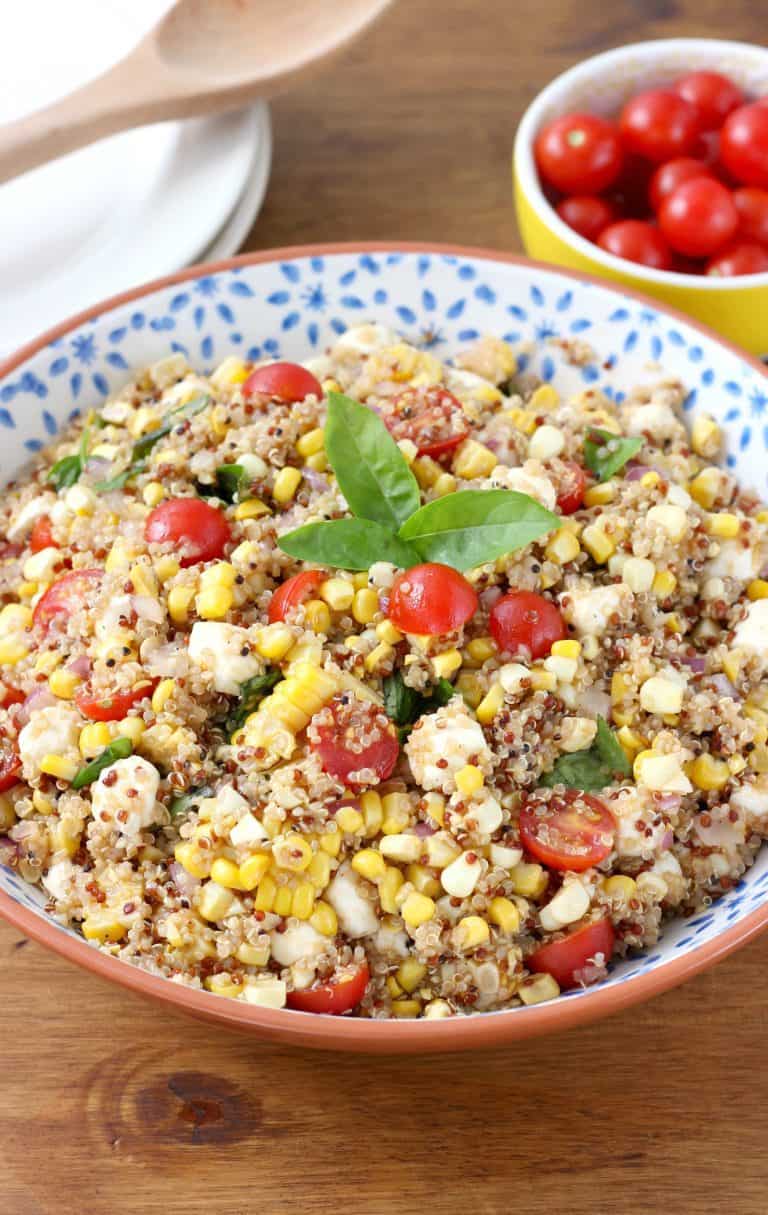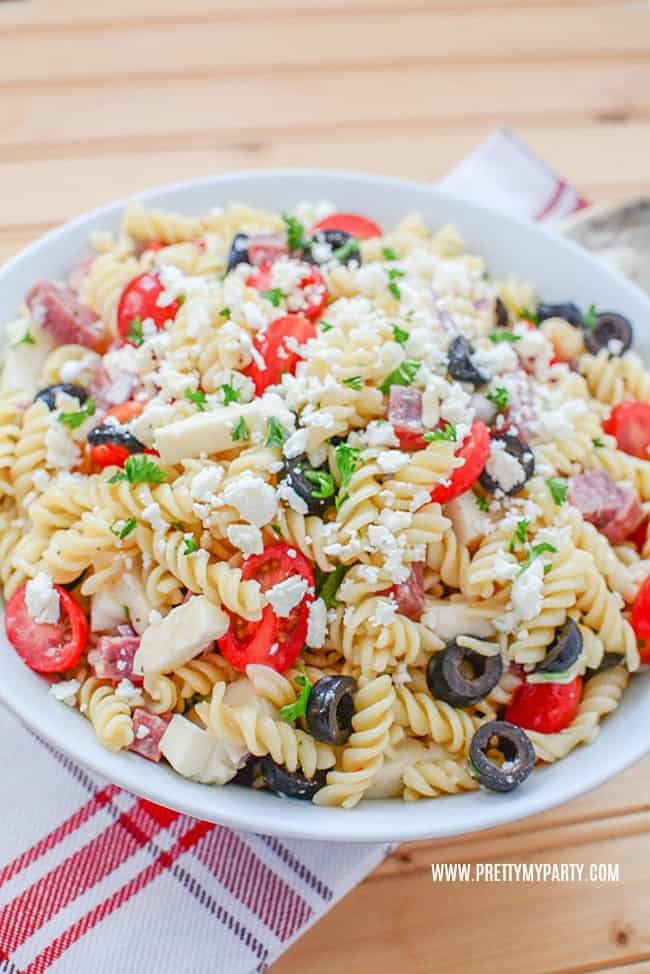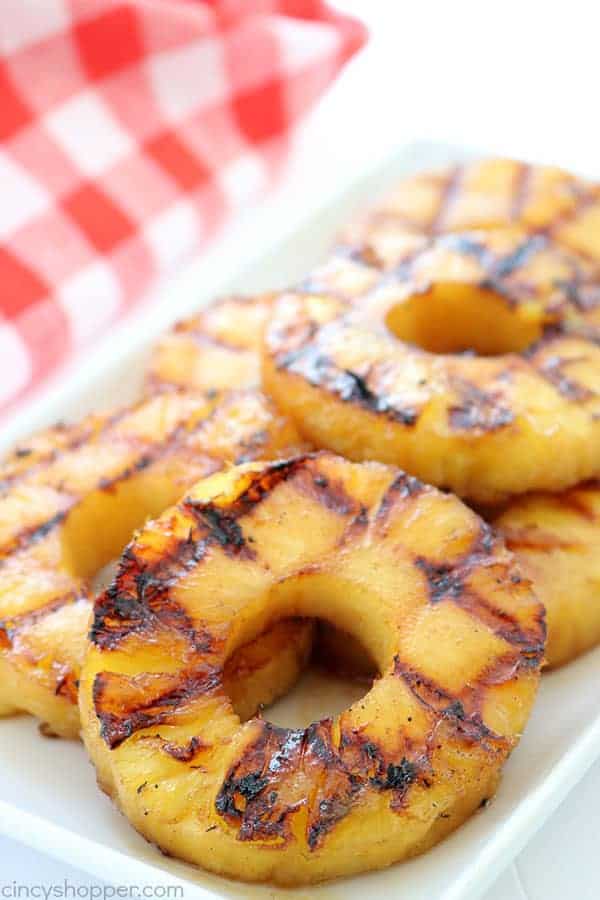 "This simple Soda Bread with Fresh Herbs has a big, bold flavor and a nice, hearty crumb! It comes together in a flash, has only a handful of ingredients, and smells divine while it's baking in the oven. What more can you ask for?"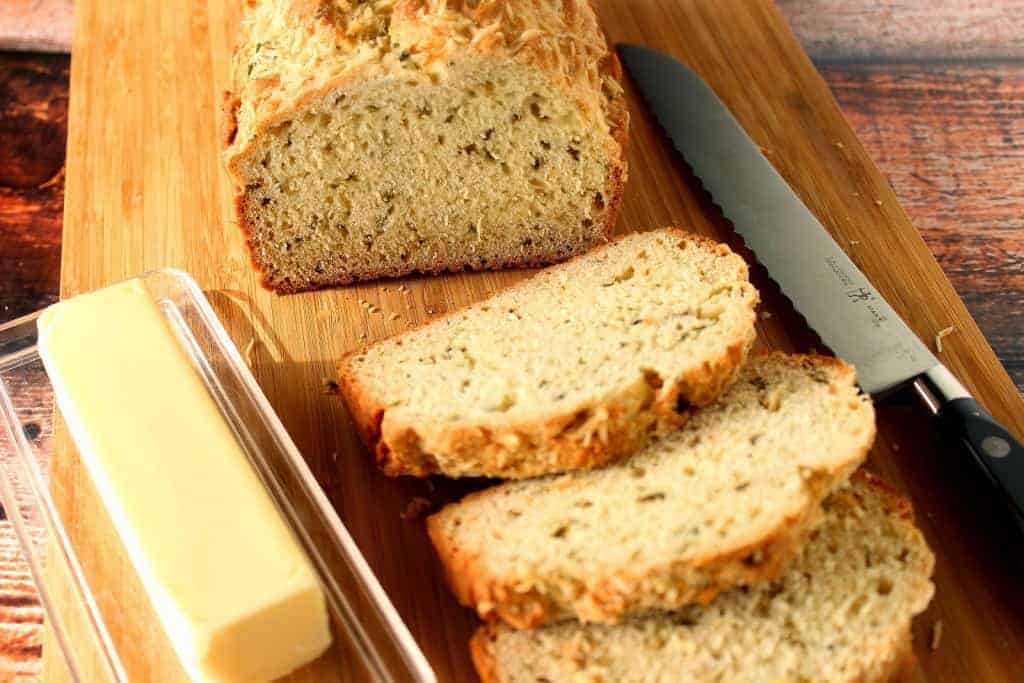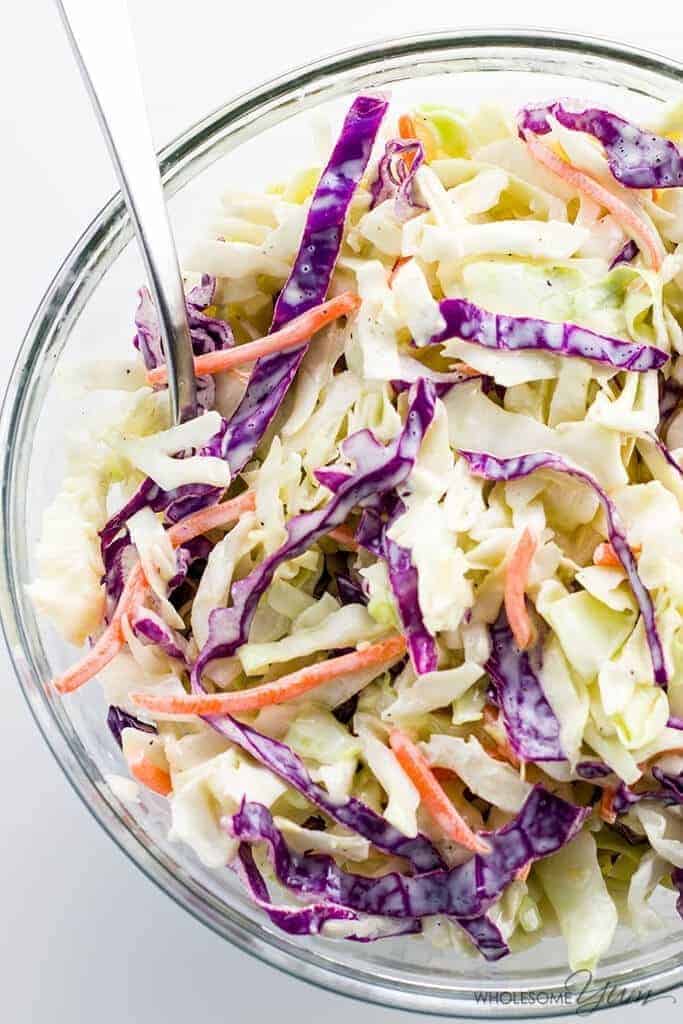 "Italian Shell Pasta Salad with Mozzarella, Basil & Tomatoes comes together quickly with the help of store-bought bottled Italian dressing. It's wonderful as a chilled side dish or a vegetarian main course."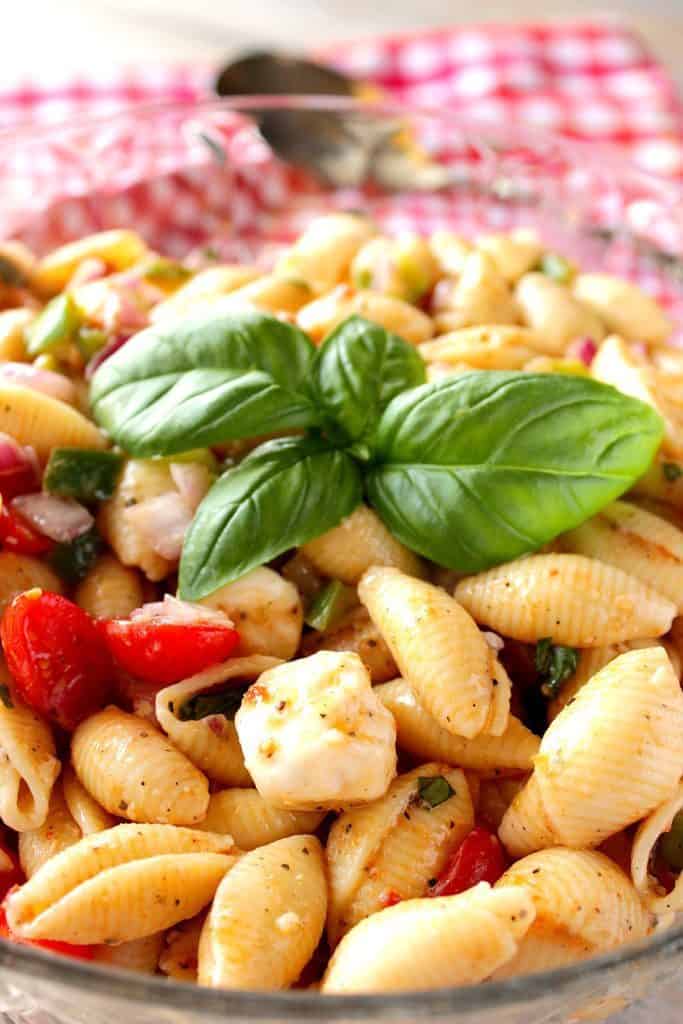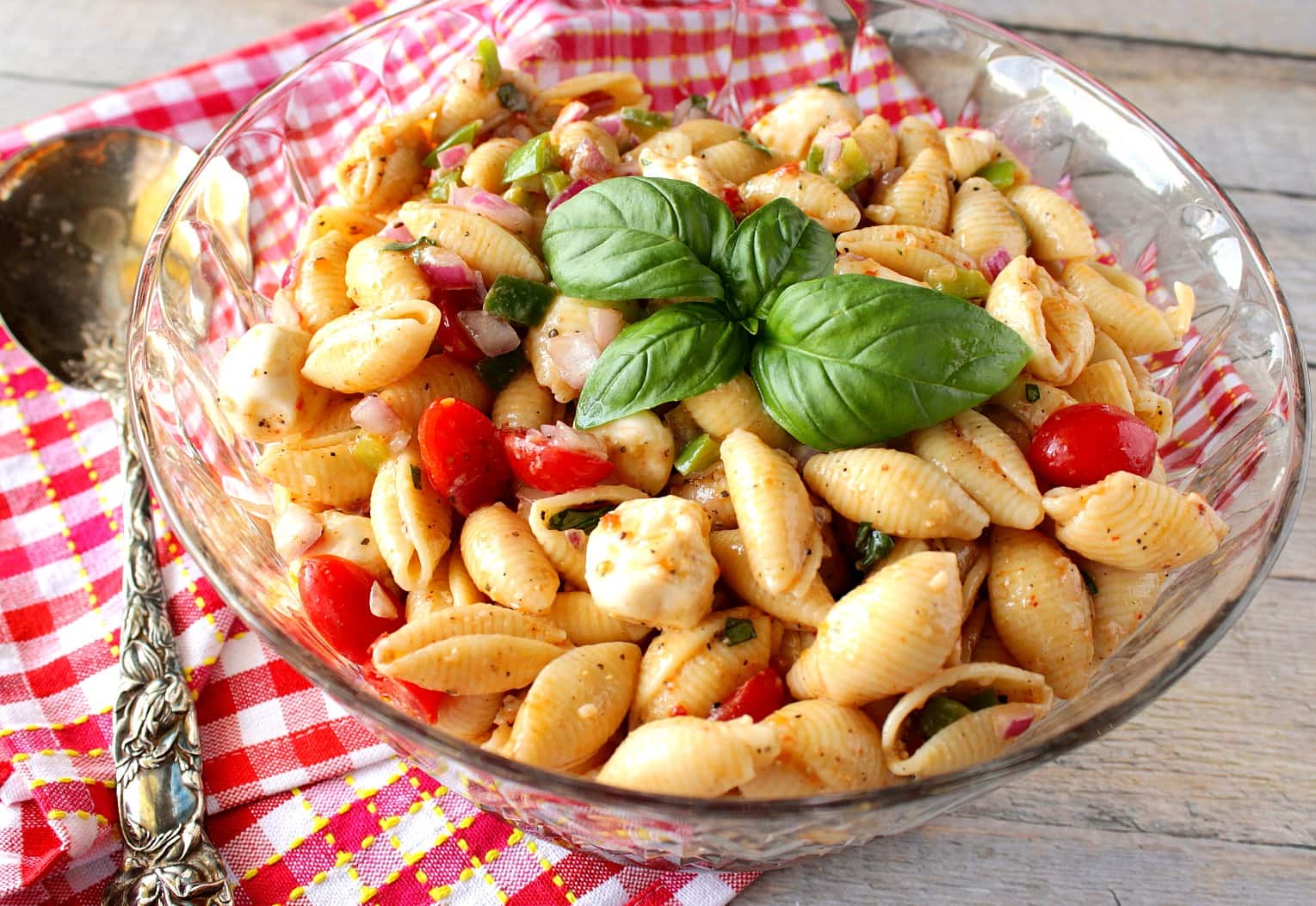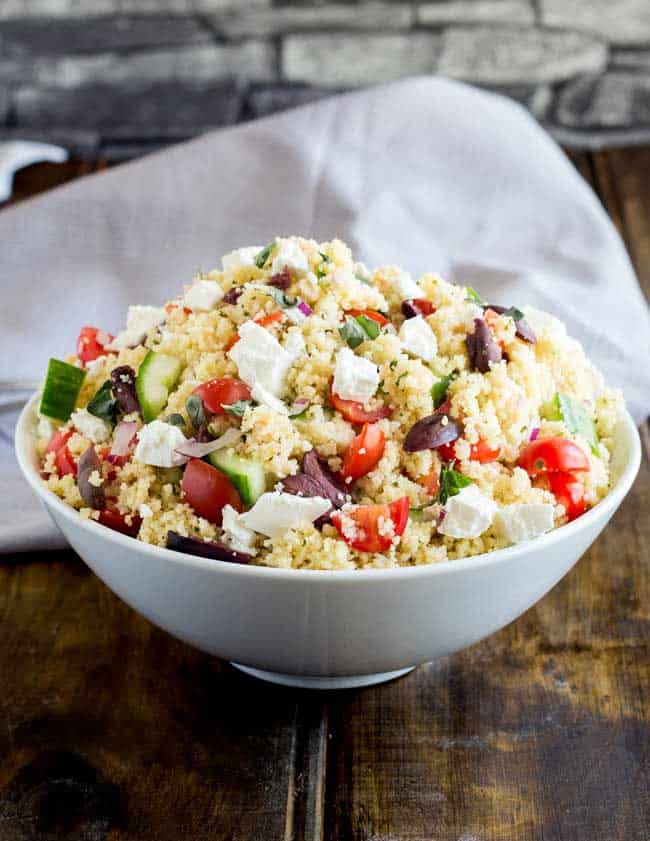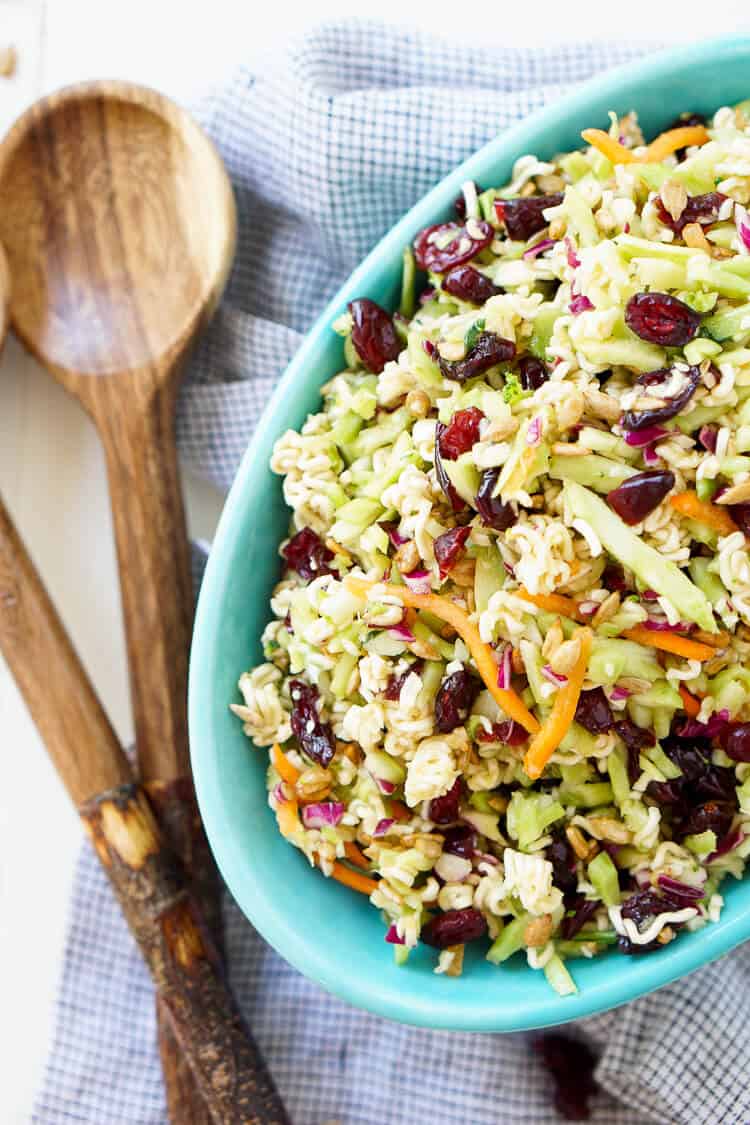 "Blackberry Sangria Spritzer is light and refreshing. It's the perfect thing to serve year-round when you're hosting a gathering or party."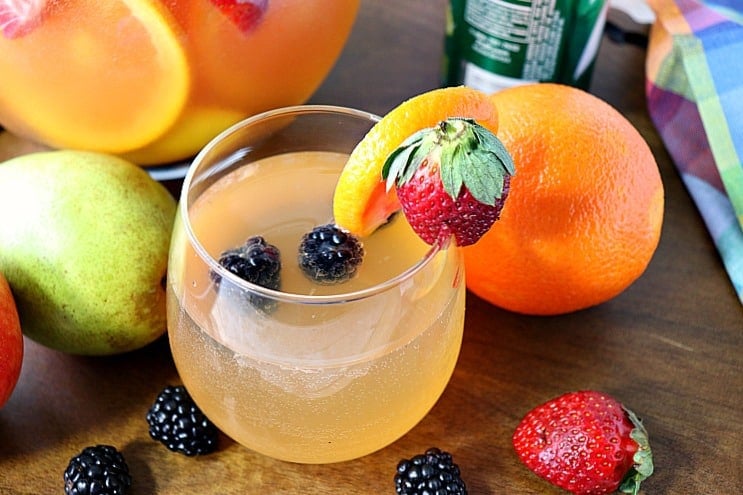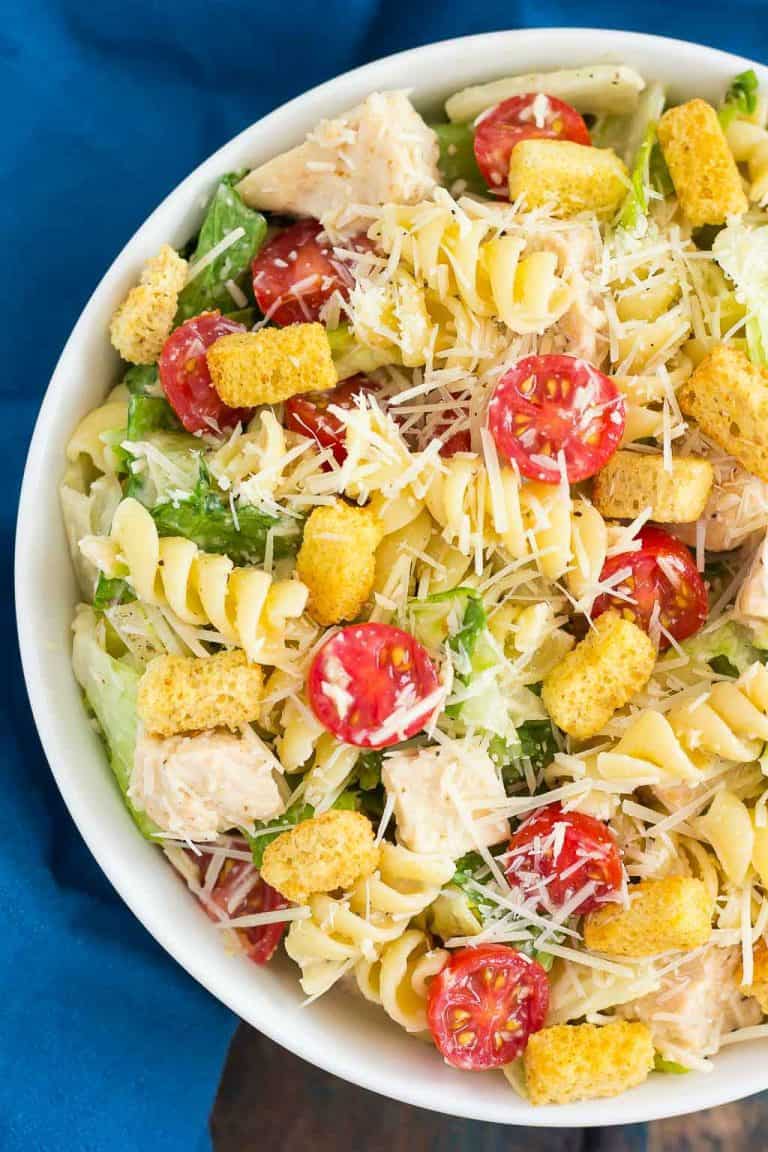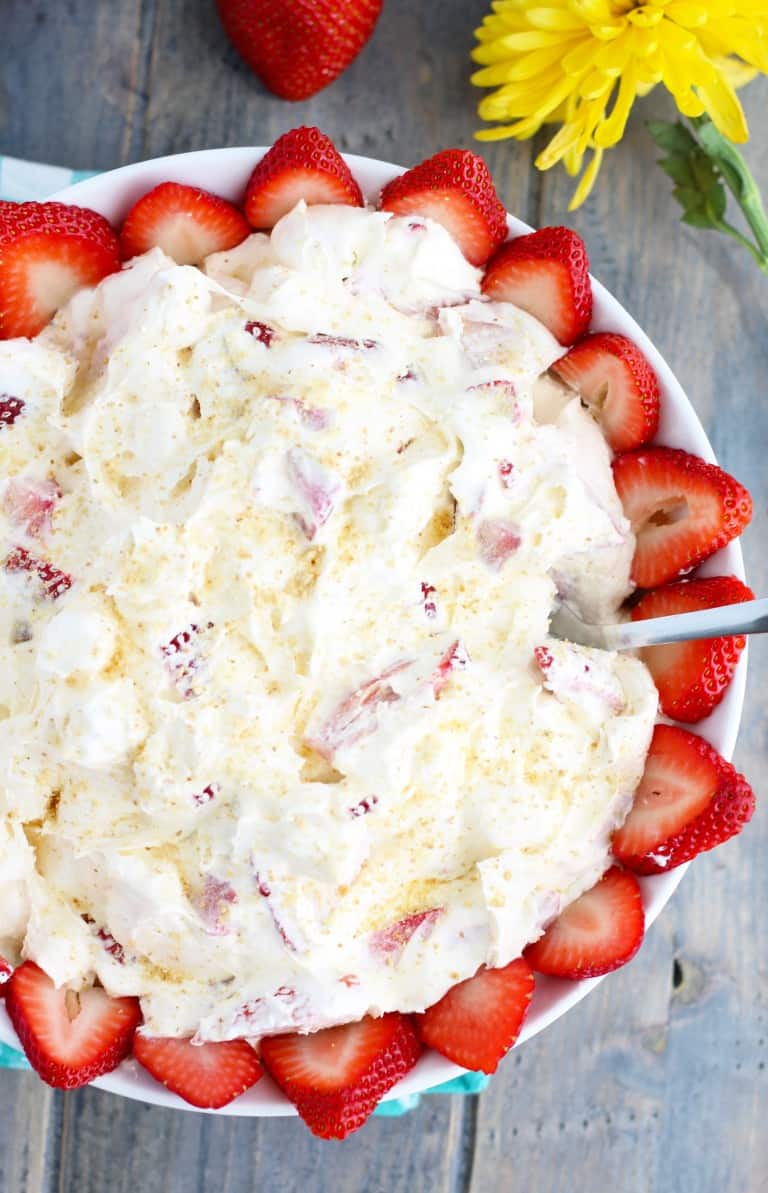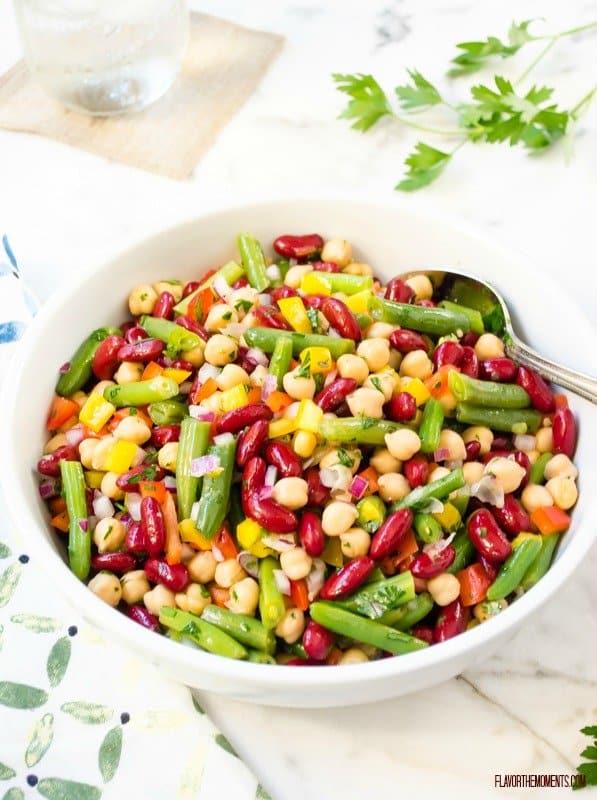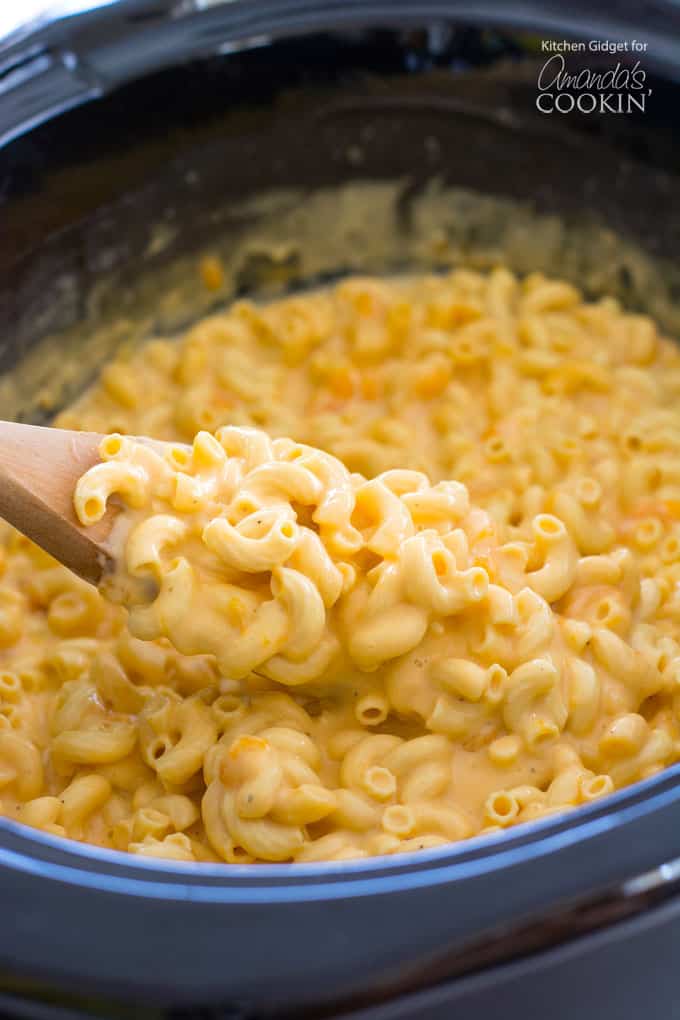 "Roasted Baby Potatoes with Garlic & Fresh Herbs are creamy in the center, and brown and crispy on the outside. Pair all that deliciousness with a dipping sauce made of mustard, horseradish, and mayonnaise and you have the perfect side dish, or even a fun and unusual party appetizer!! YUM!!"
"Bored with the same old summertime side dishes? Wake up your taste buds with this Creamy Broccoli Blueberry Slaw with Bacon. It's a feast for your eyes, as well as your taste buds!"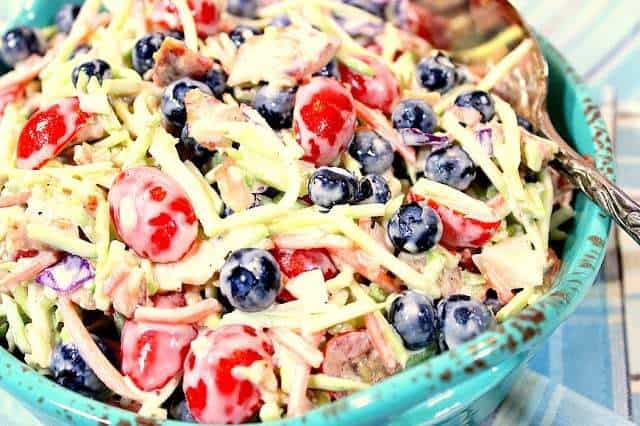 "Late summer vegetables beckon to be nestled into this Fresh Tomato Tart with Zucchini & Caramelized Onions."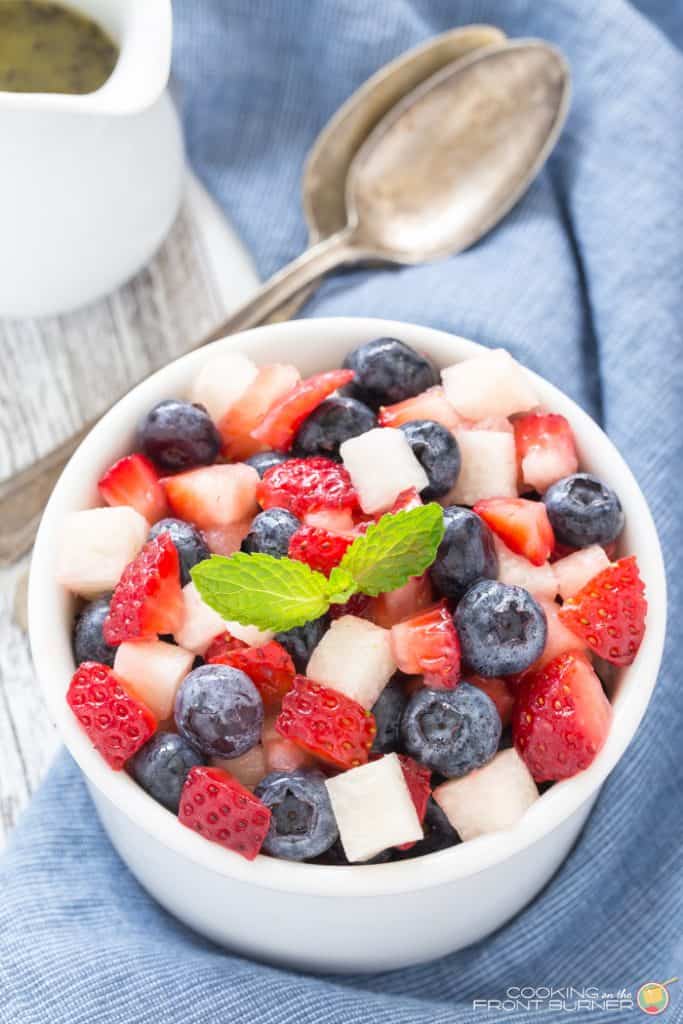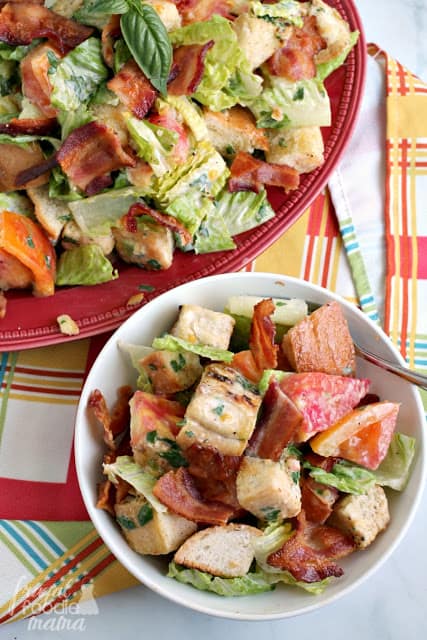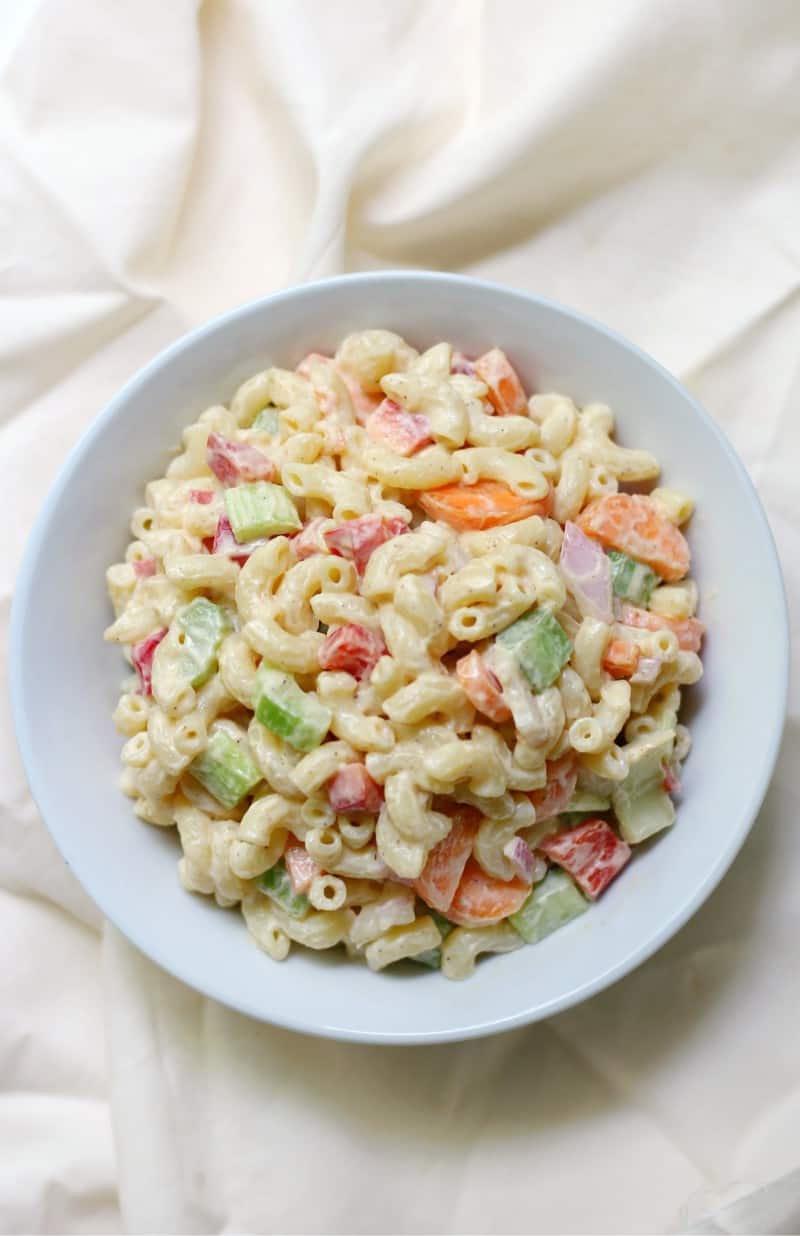 "If you love Mexican street corn (and who doesn't), it's time to think outside the husk with this Mexican Sweet Corn Risotto."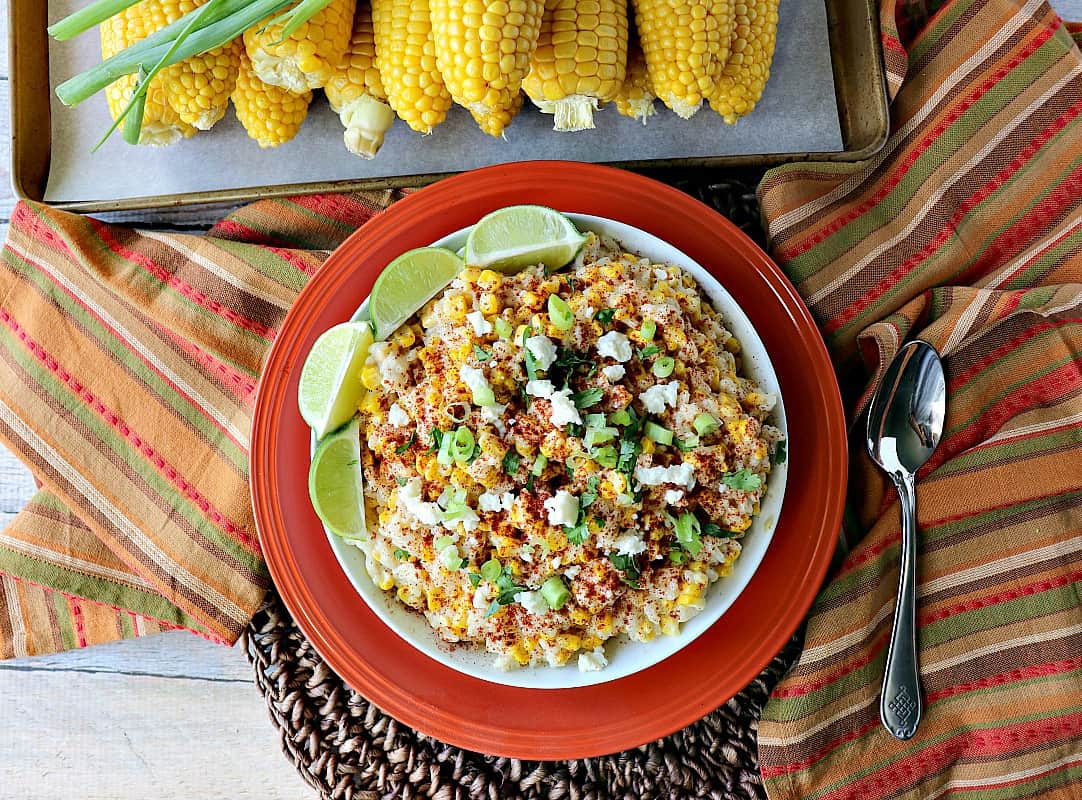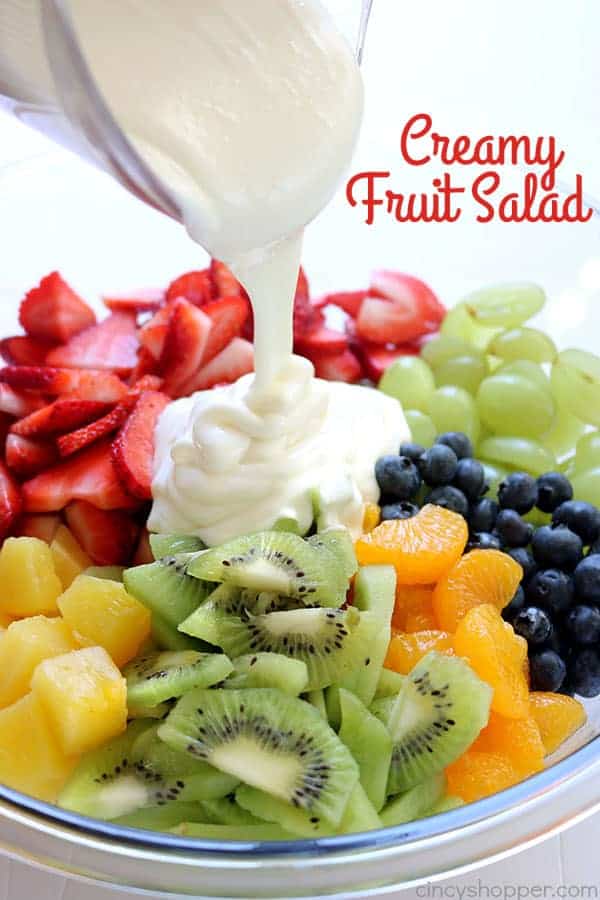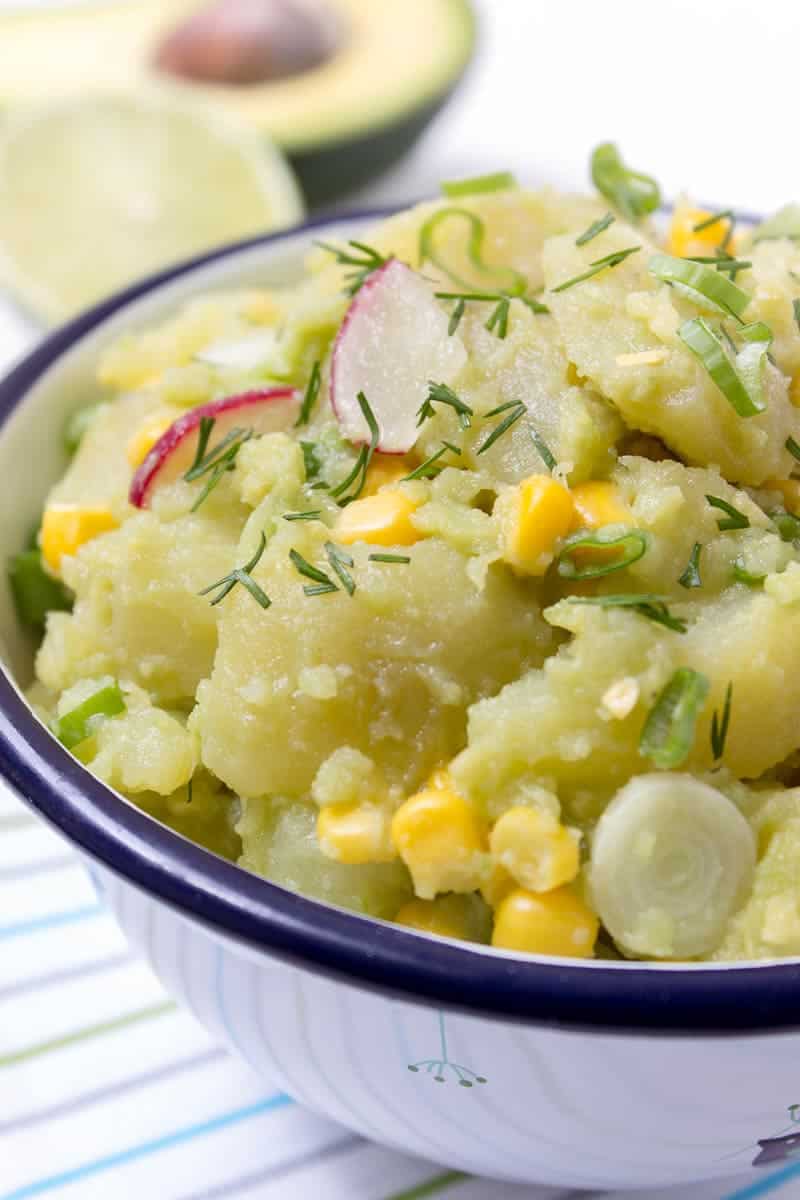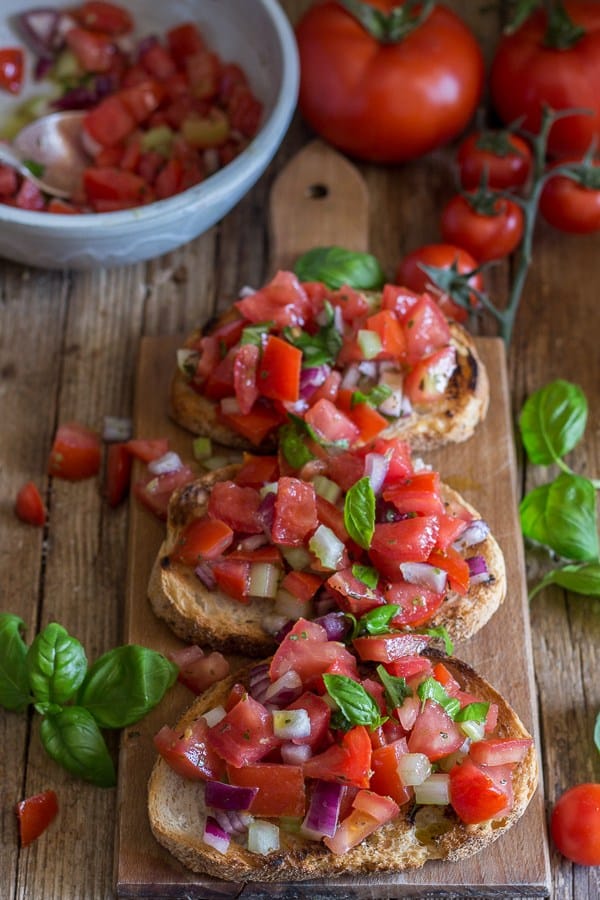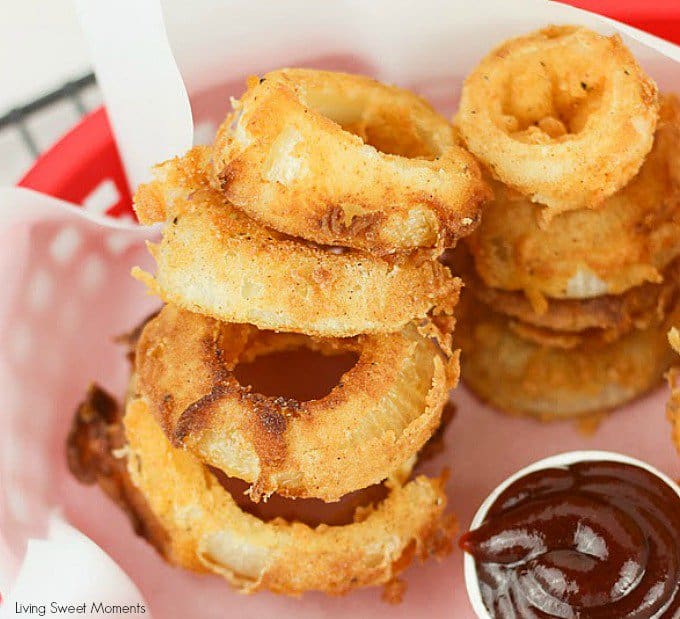 "Once you taste this Healthy Sautéed Creamed Spinach & Strawberry side dish you'll be smitten with its delicious flavor and colorful appearance!"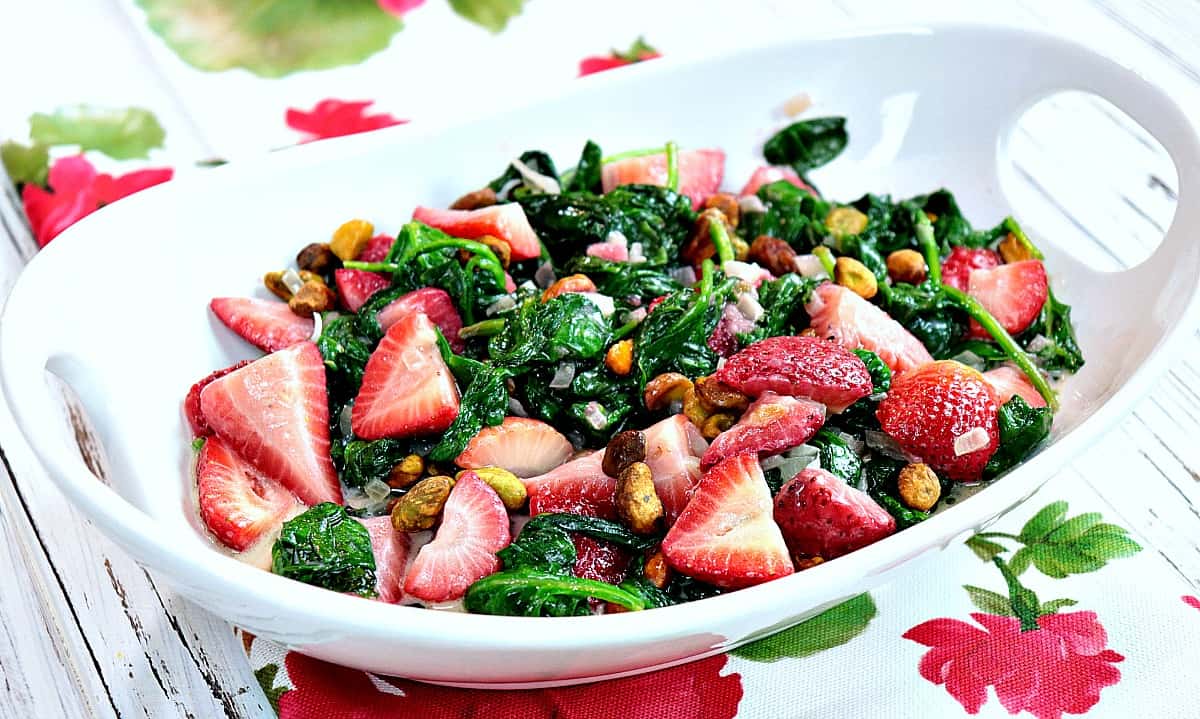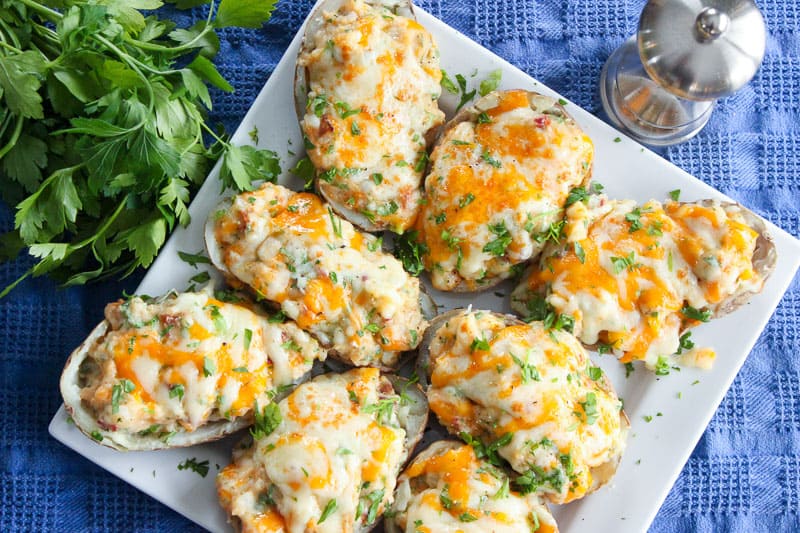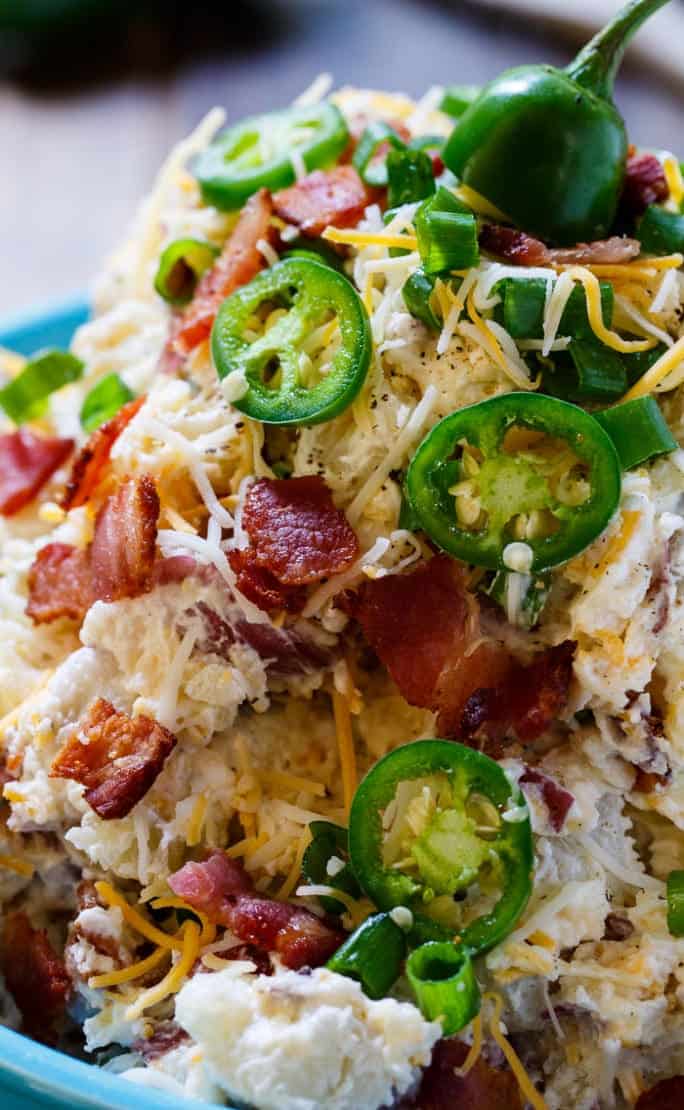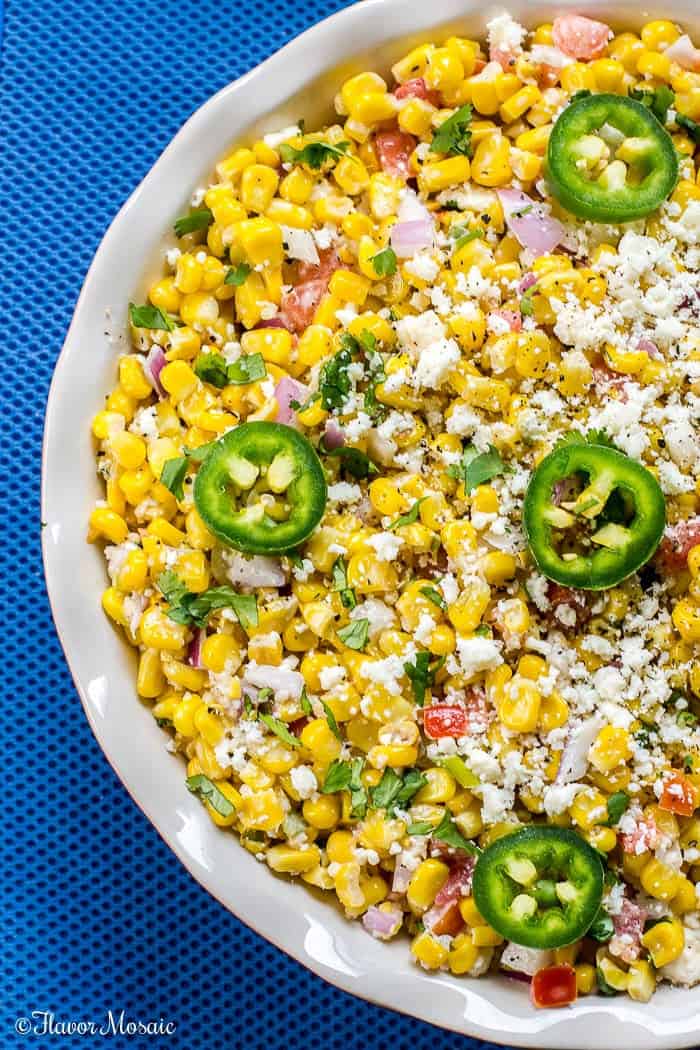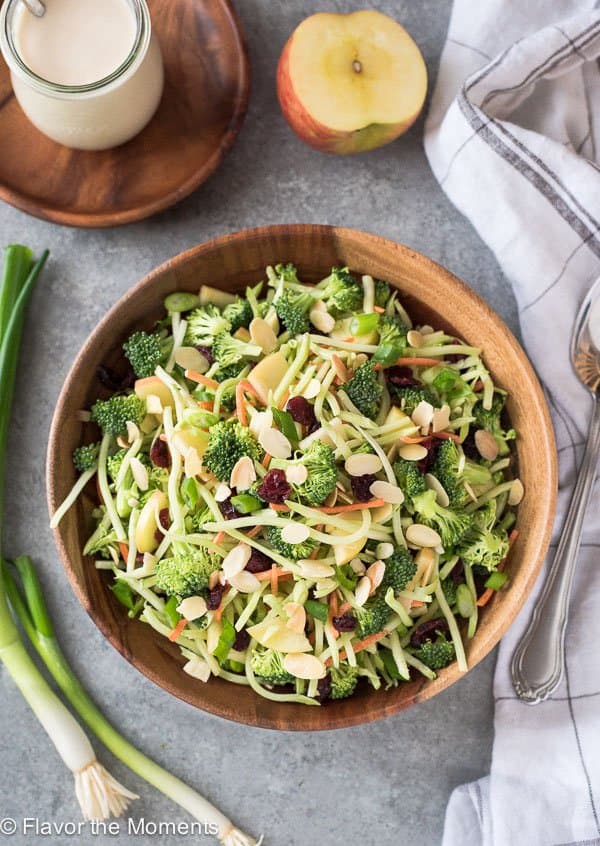 "Farmer's Market Vegetable Salad is a seasonally delicious and healthy salad which is a great accompaniment to any meal, or as an entire meal in and of itself!"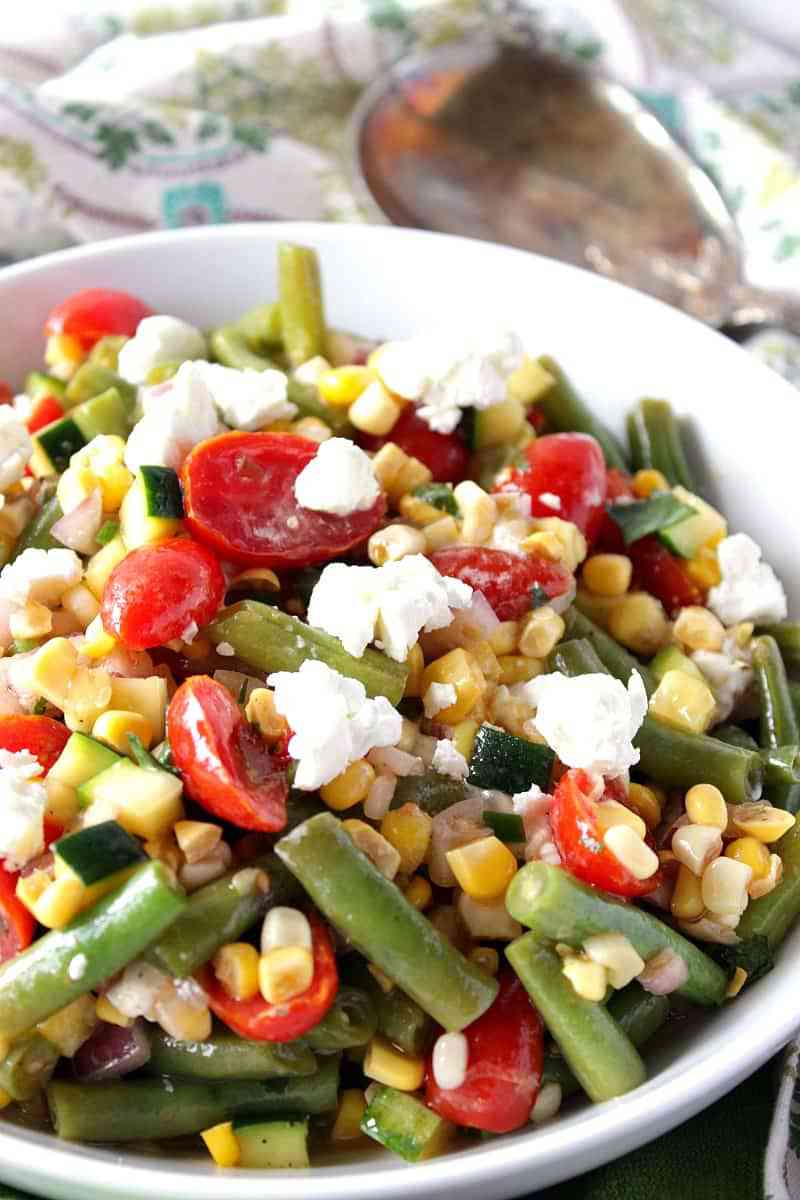 Thank you so much for visiting me here in my Kudos Kitchen!!
I hope you've enjoyed today's collection recipes to complete your BBQ and fill your plate as much as I've enjoyed bringing it to you.
Should you have any questions or comments regarding this post, or any recipe you've seen on my site please don't hesitate to contact me directly or leave me a comment in the comment section below. It is always my distinct pleasure to get back to you with a reply just as soon as I possibly can!
For more information regarding my Kudos Kitchen recipes, please follow me on my social media:
Kudos Kitchen by Renée ~ Cooking up artistically delicious family-friendly dishes from my Kudos Kitchen to yours!
Until we eat again, I hope you have a delicious day!