With only six ingredients, these Strawberry Whipped Keto Pops are the perfect frozen dessert treat for sticking to your keto diet plan, and for indulging in something deliciously sweet, but without all of those pesky carbs!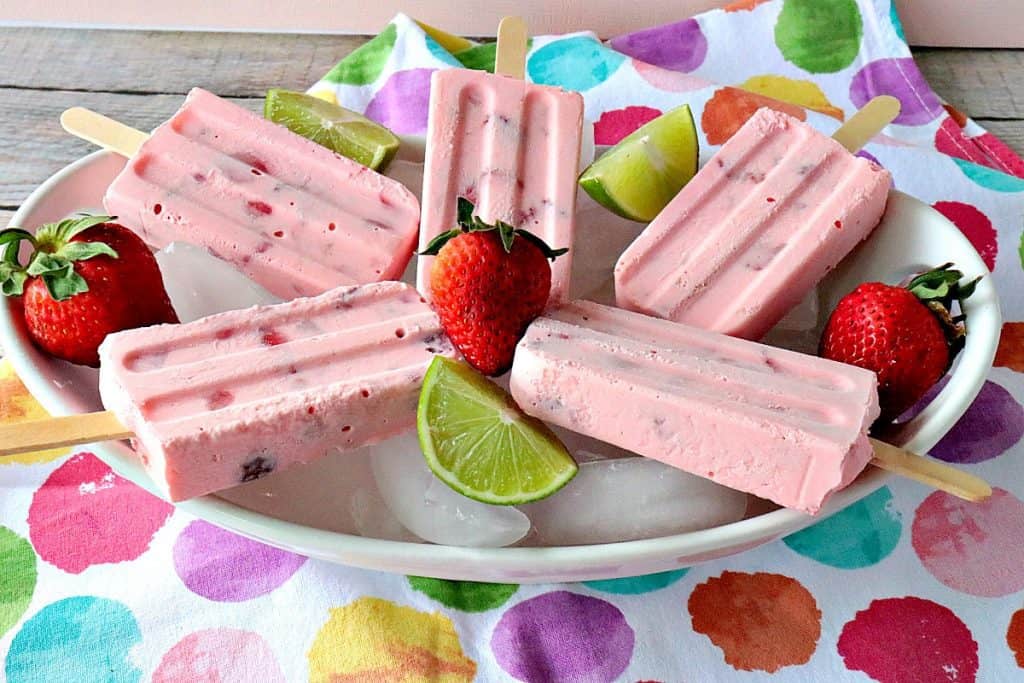 Here at my house, we're trying hard to lose weight by sticking to our new keto lifestyle eating plan.
If you're unfamiliar with the keto diet plan, it's basically avoiding unhealthy carbohydrates and incorporating healthy fats into your daily eating, which is why I developed this keto frozen dessert recipe.
**Please Note - The printable recipe card with detailed instructions and complete ingredient measurements for making Frozen Strawberry Whipped Cream Keto Pops is available near the end of this post. OR click on the "jump to recipe" button (found above) to be taken directly to the recipe.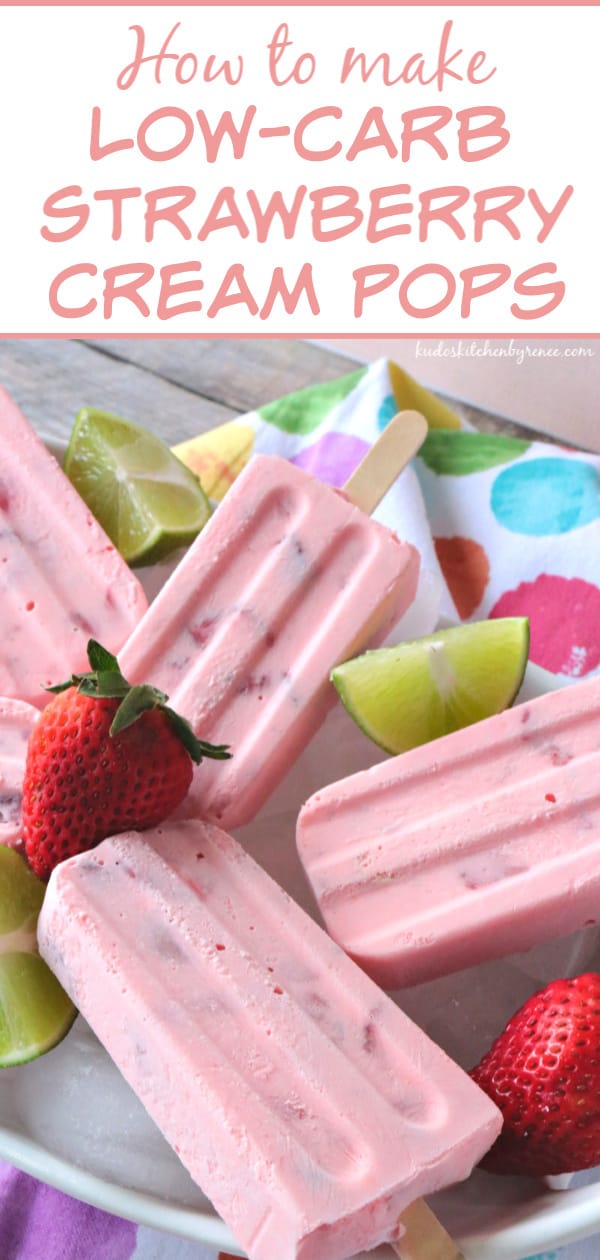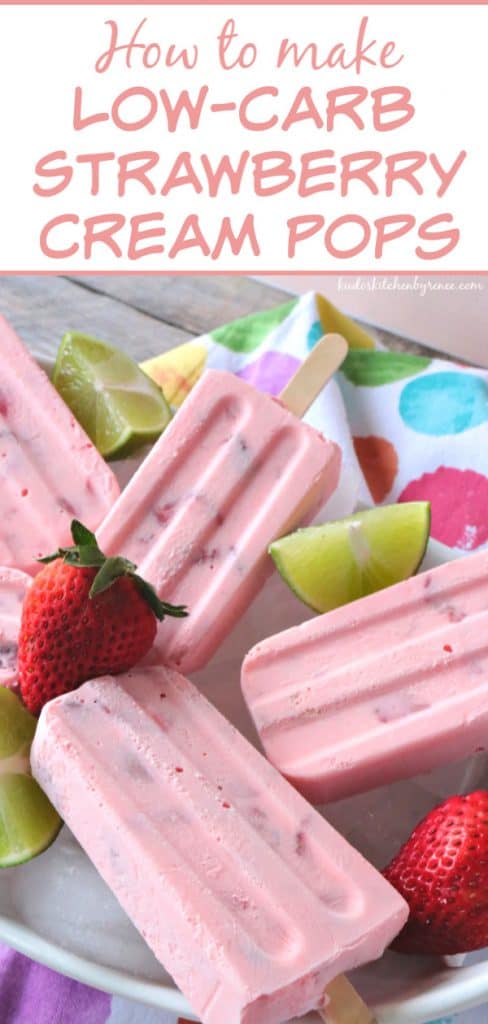 The ingredient list:
**Note - The following lists of ingredients plus kitchen tools and equipment contain affiliate links (highlighted in blue) for your consideration and shopping convenience. #CommissionsEarned
Kitchen tools and equipment needed: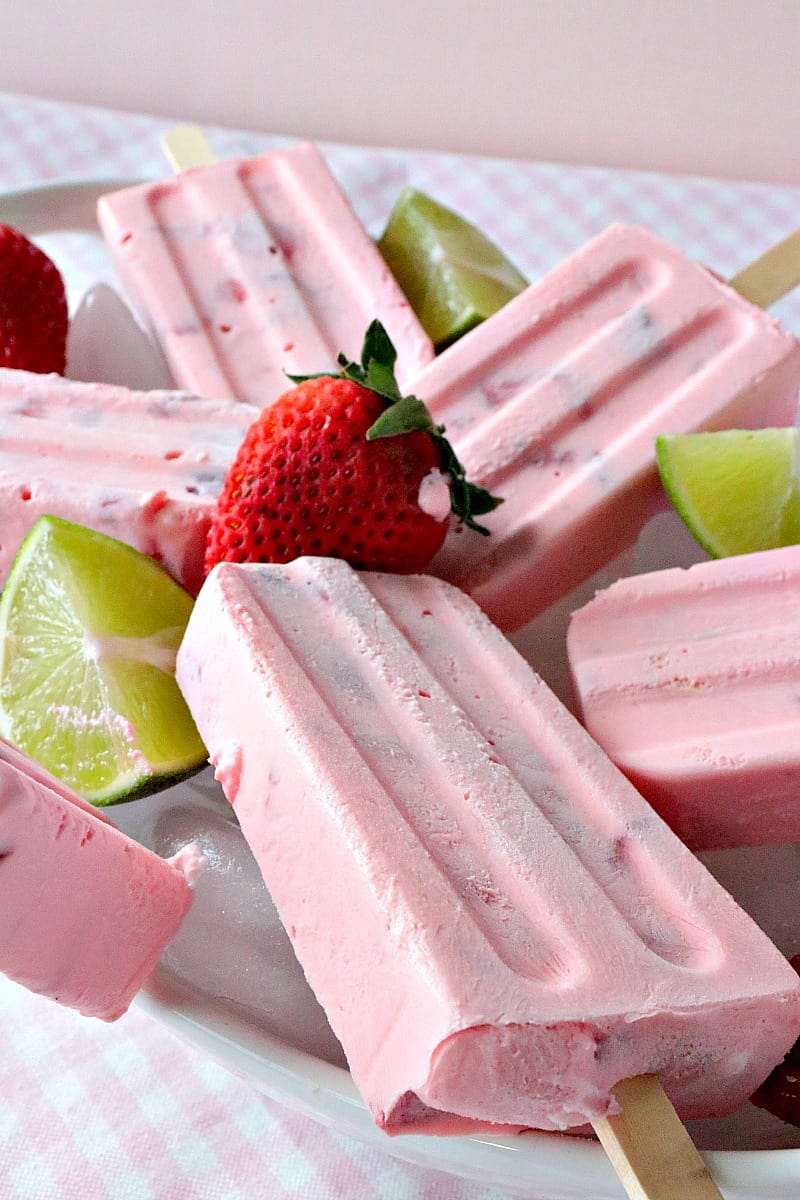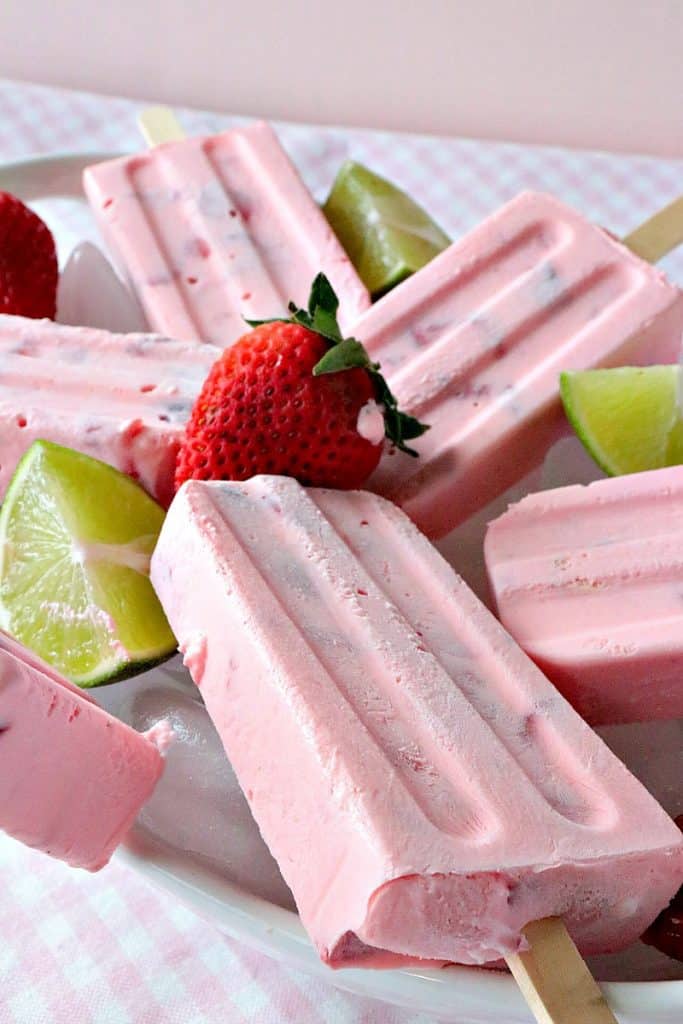 More about following a keto diet plan:
While it may seem counterintuitive to indulge in dishes made with heavy whipping cream, bacon, cheese, avocados, and eggs, after researching the keto eating plan you'll find that these are the foods that feed the brain and encourage fat loss in the human body.
Contrary to what we were taught in the past, fat (good fats) doesn't cause body fat. Sugar does.
If you're interested in learning more about the keto eating plan, there is a wealth of information on the internet.
Naturally, you'll read good things, and not so good things about the keto eating plan, but that's basically true about anything and everything under the sun.
You can learn much more about the keto diet lifestyle by checking out articles at Keto Watt.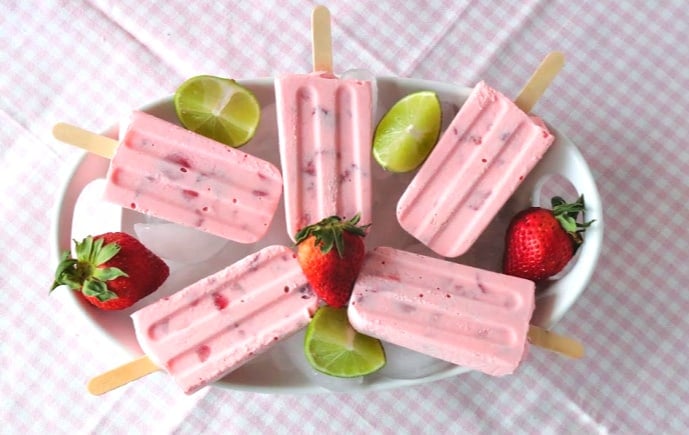 My experience with eating a keto diet plan:
What I do know is that we've been having success with the plan after the first month, and hardly ever feel hungry.
In addition, I've basically never once craved high starch foods like potatoes or bread since starting. I call that success right there!
**I'll make sure to leave a few informative links about the keto eating plan at the end of this post if you're interested in finding out more.
Want more Keto and low-carb recipes:
"This original Kudos Kitchen recipe for Speedy Keto Chicken Parmesan Stuffed Portobello Mushrooms is my fast and speedy riff on a traditional chicken Parmesan…with a twist!"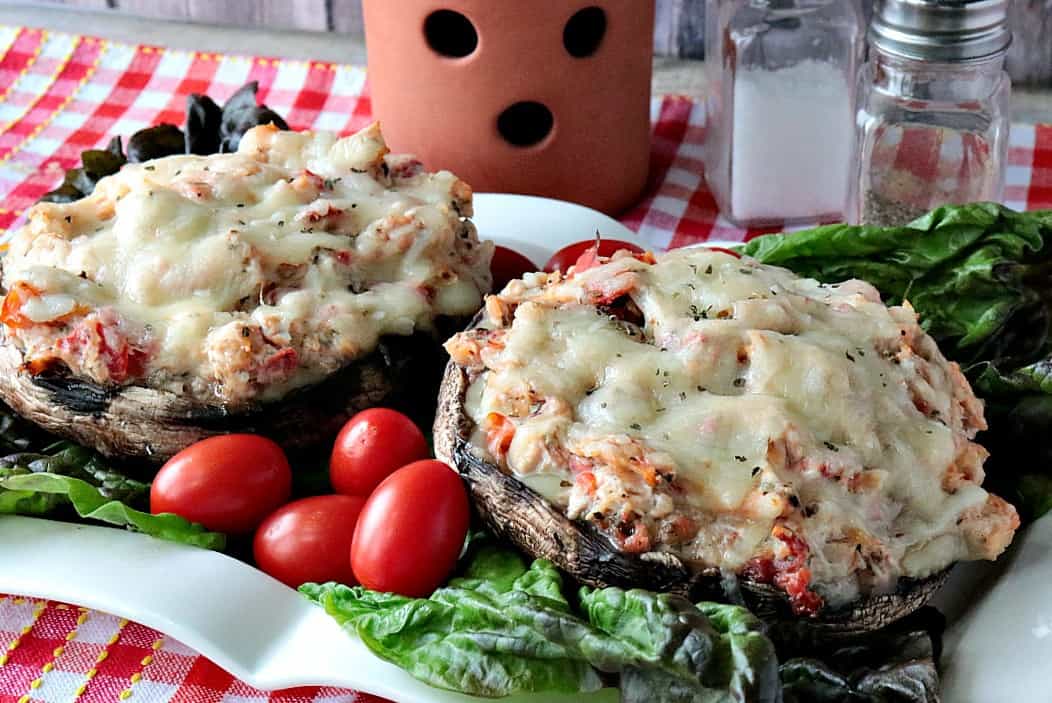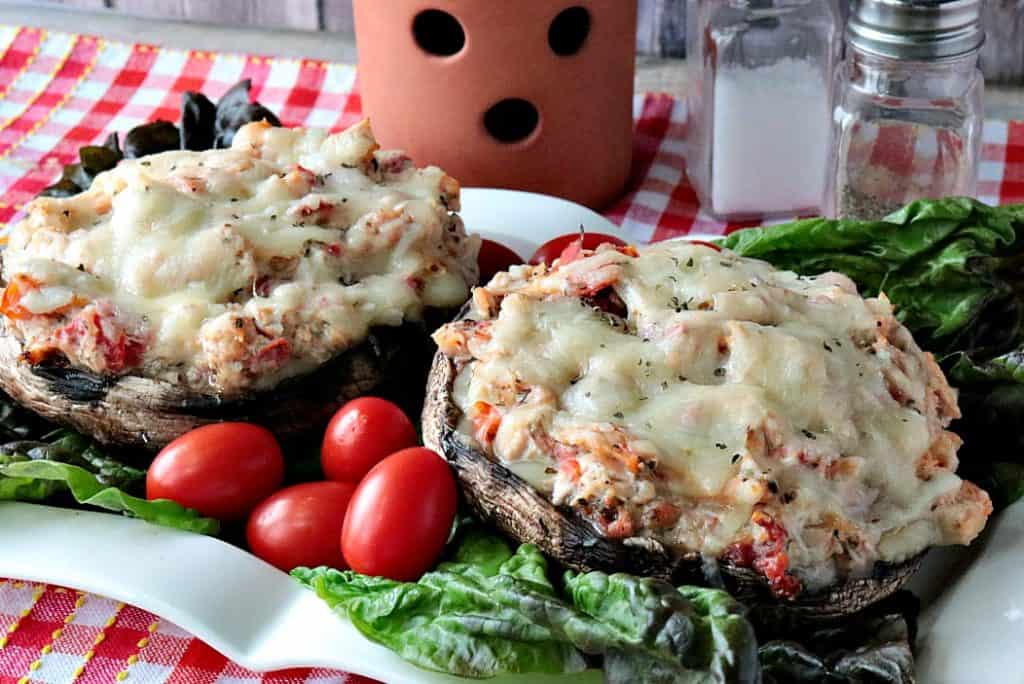 "This Keto Creamed Spinach Casserole is a super easy low-carb side dish that is a perfect accompaniment to any main course entree. Or, it can be the main course itself if you're living a vegetarian lifestyle."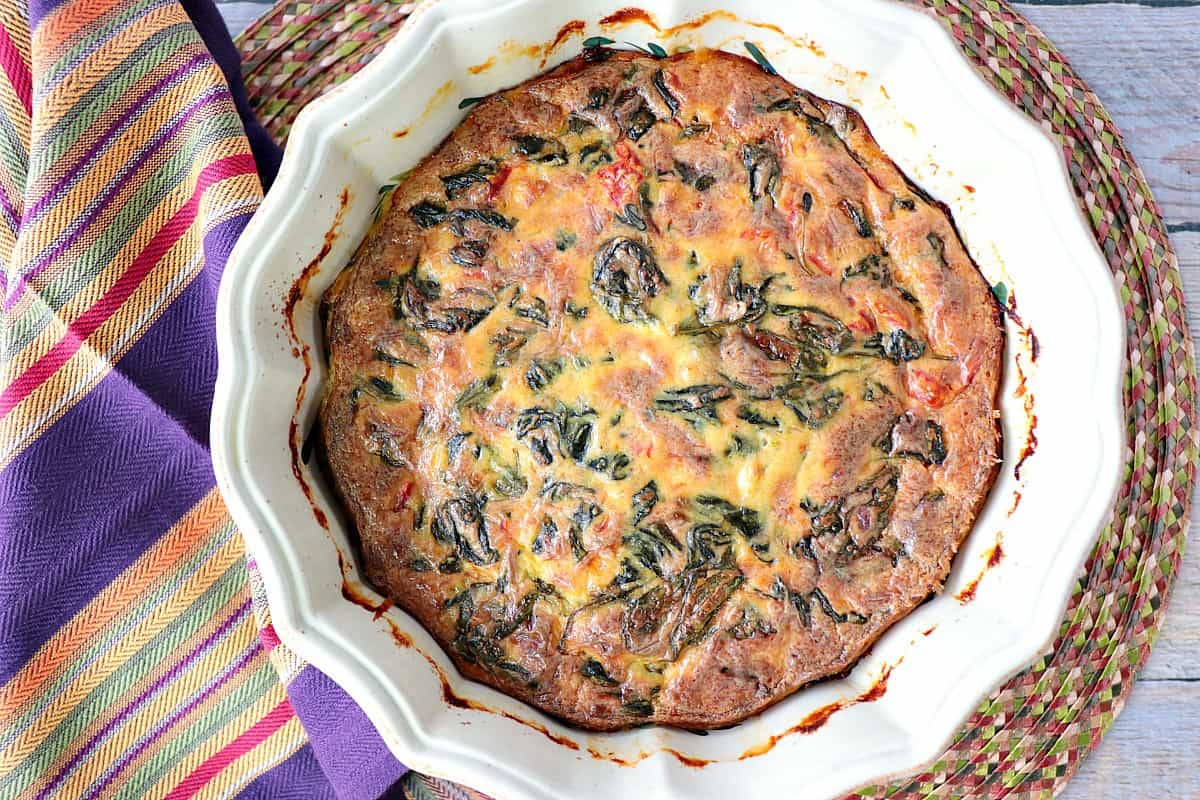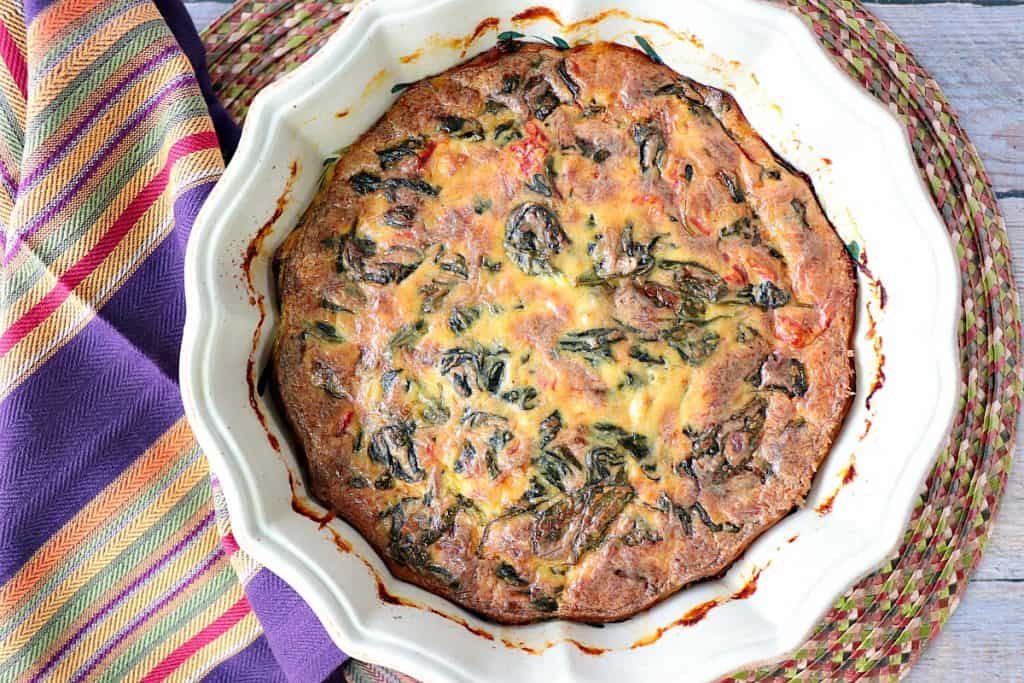 "Golden Almond Cake with Fresh Blueberry Orange Compote is keto-friendly, gluten-free, sugar-free and low carb. It's simply delicious! Just ask my husband!" 🙂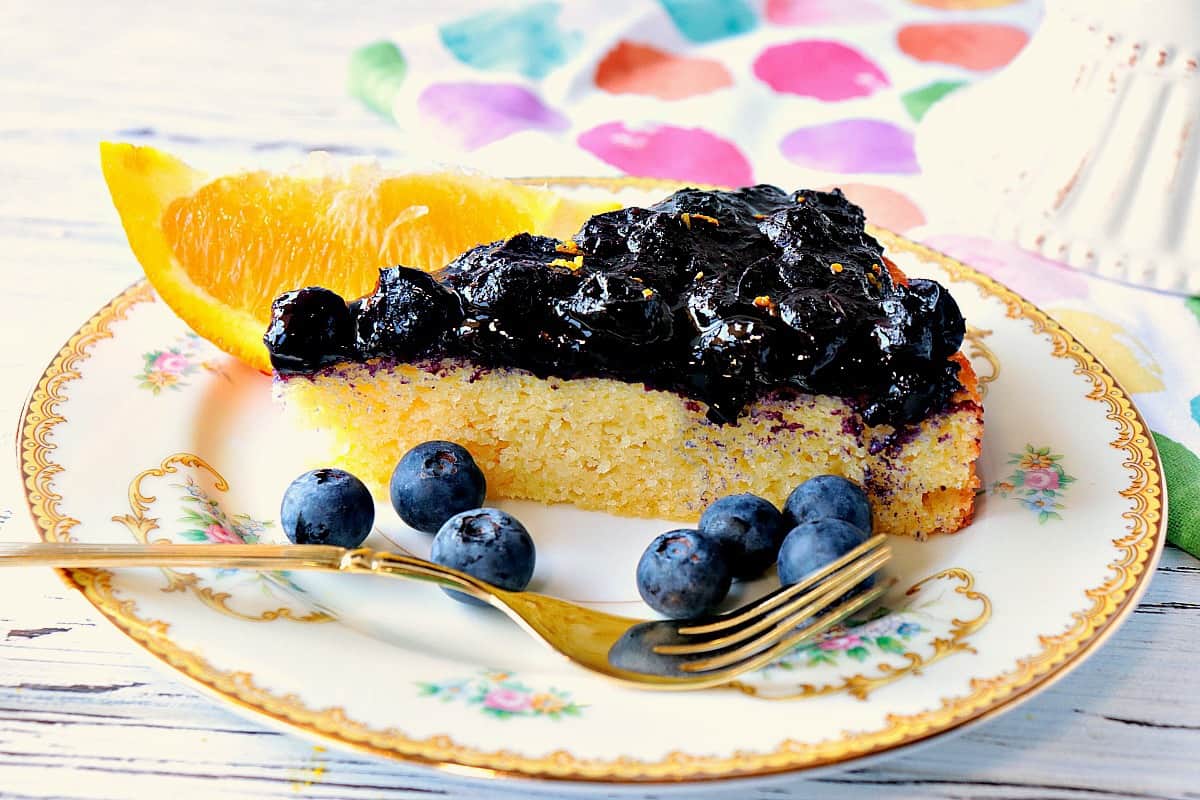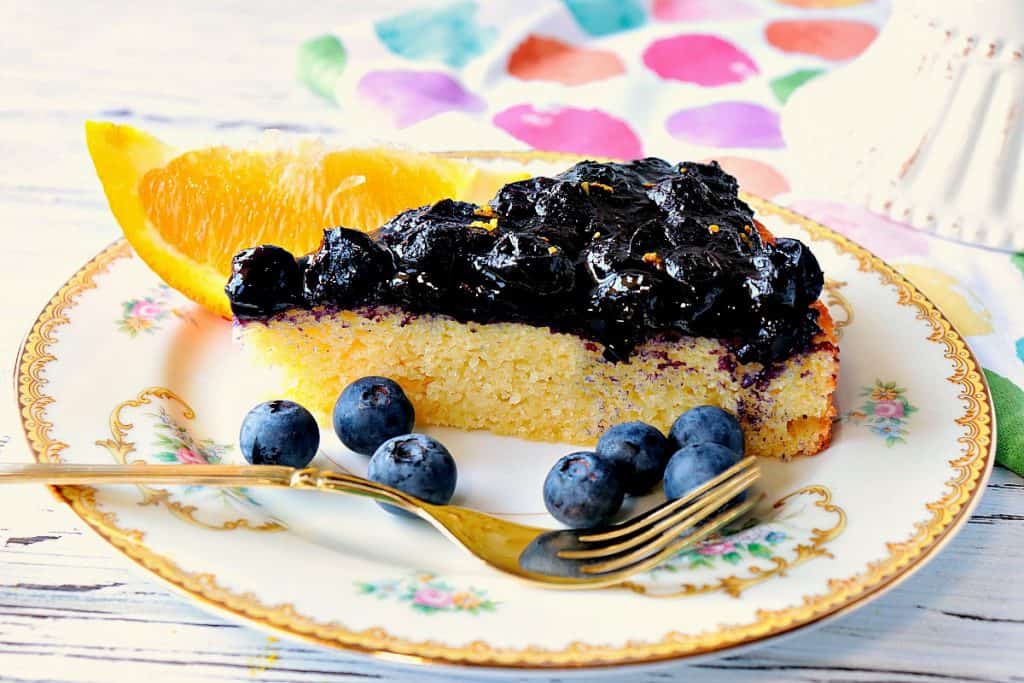 How to make strawberry keto popsicles using heavy cream;
Roughly chop approximately ½ pint of fresh strawberries.

In a large bowl, whip the heavy cream until soft peaks form and then add the protein powder (optional) and swerve sweetener.

Fold the almond extract, chopped strawberries and a drop or two of red gel food color (optional) into the whipped cream mixture.

Add fresh lime juice to the strawberry whip and spoon the mixture into the pop maker.

Freeze the pops for 60 minutes then add the sticks to the pops.

Freeze until fully frozen.

To remove the pops from the form, run the individual plastic pop under running hot water or dip into a bowl of hot water.

Gently pull the stick to release the strawberry cream popsicle from the form, and enjoy!!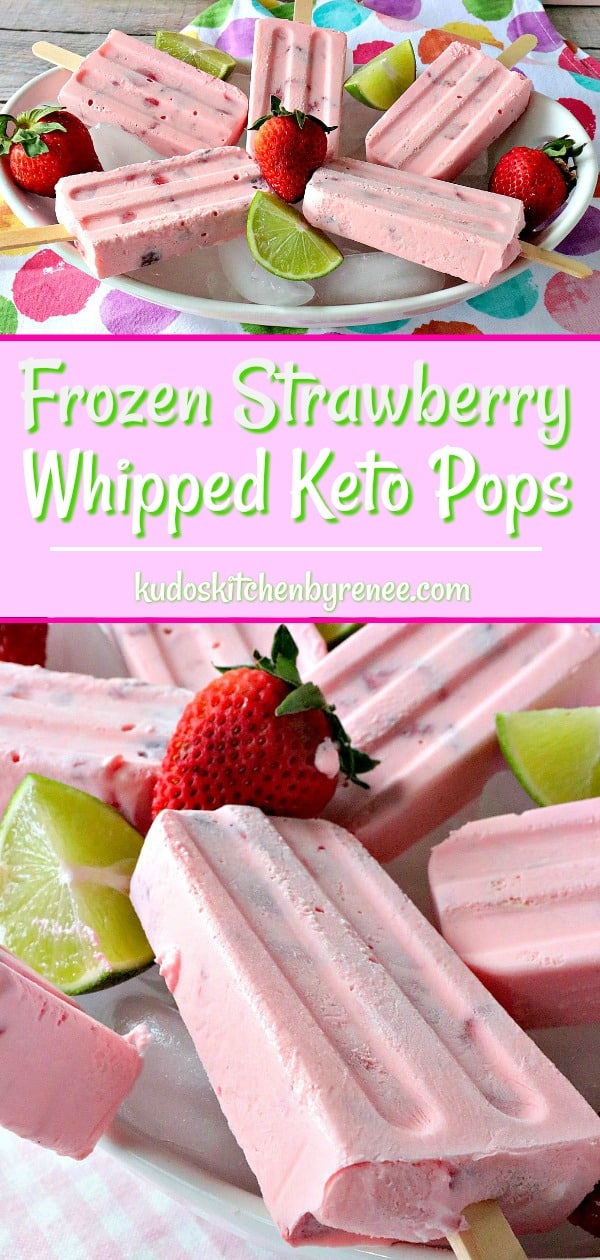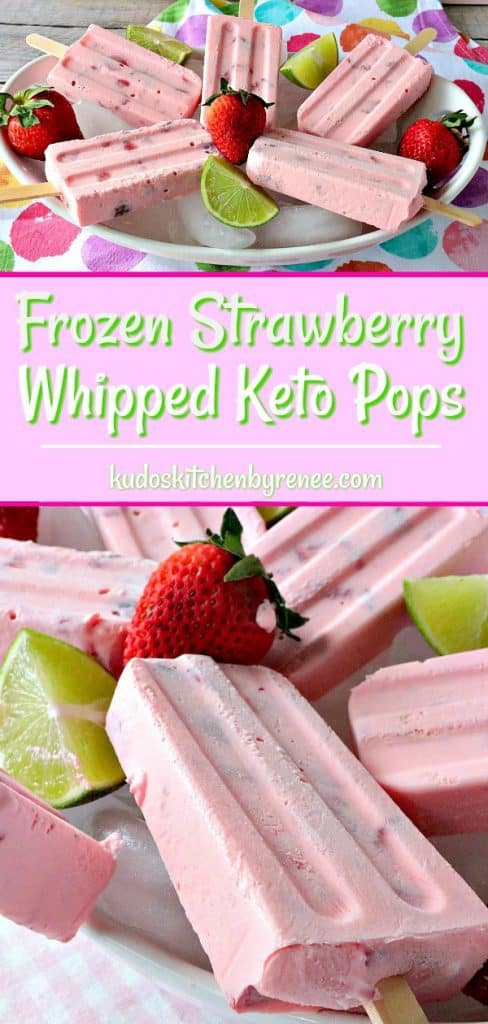 Why add lime to the recipe? Can I leave it out?
You can leave it out, but I wouldn't suggest it!

Because of the high-fat content of these strawberry whipped cream pops, the added lime juice cuts through that heaviness and gives brightness and lightness to these pop that really makes them, well, POP with flavor!
Can I make this recipe if I don't have a stand mixer?
A stand mixer will make it easier to whip the heavy cream, but it's not necessary.

A good hand mixer or some good old-fashioned hand-whipping will also work. It will only take a little longer.

For any of these methods, start with a bowl and beaters that have been well chilled for optimal whipping.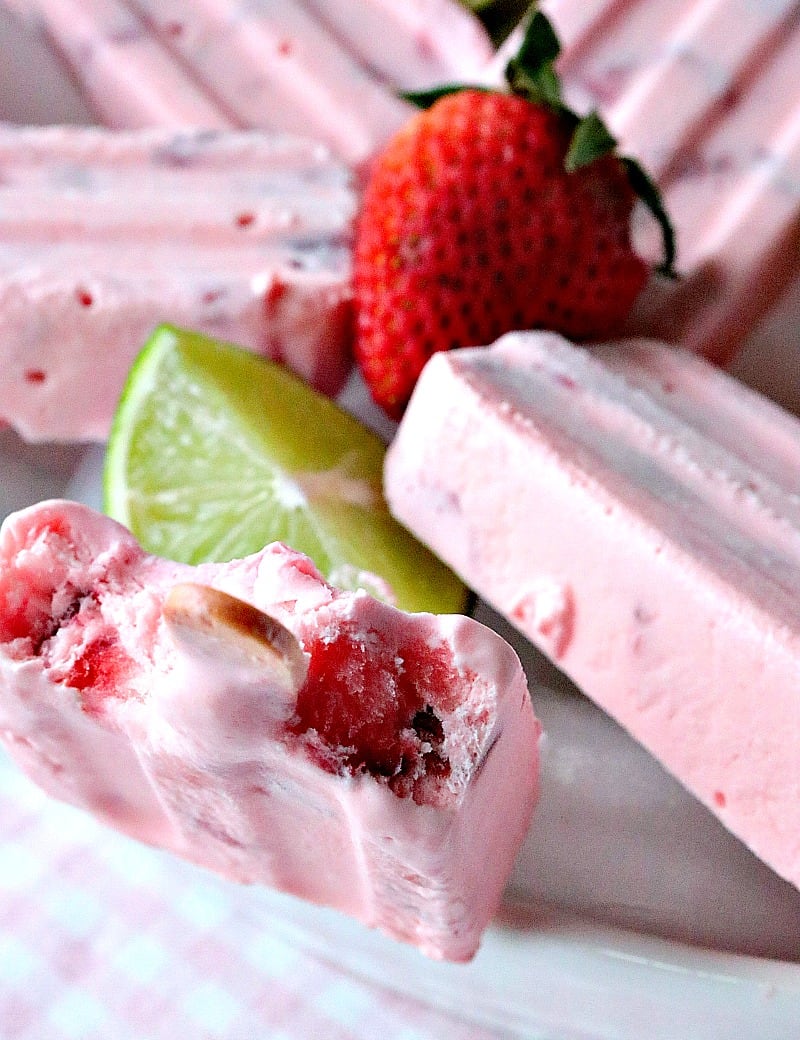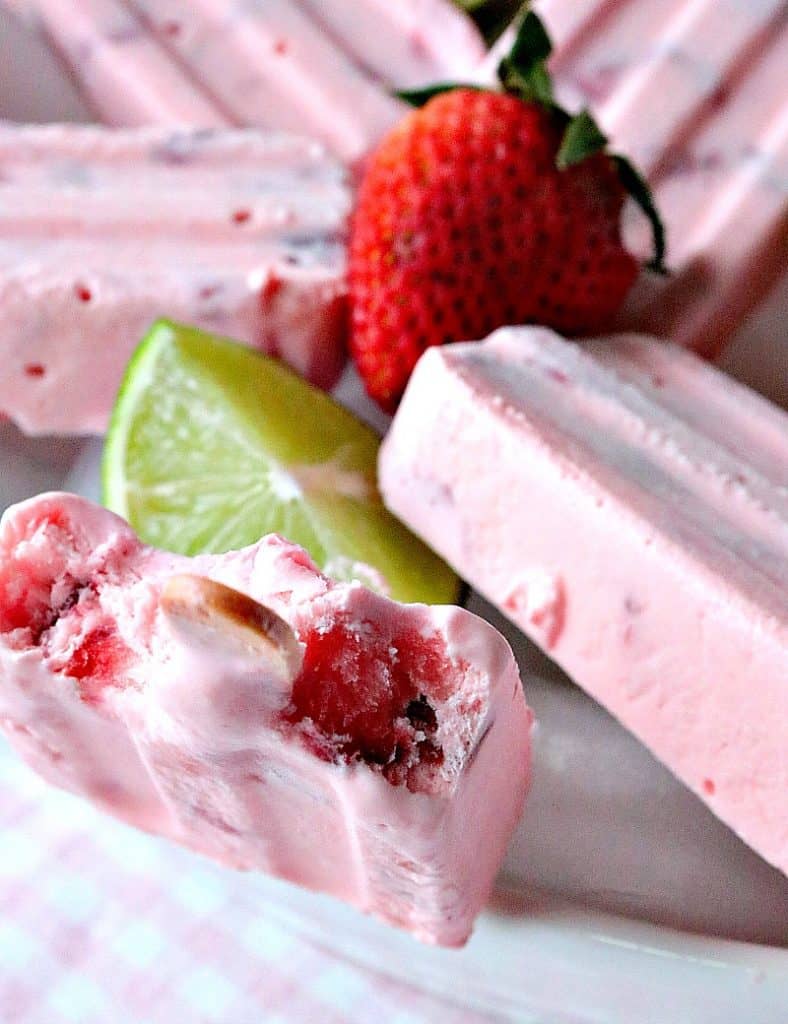 Whether you're working all day on a blue screen device, or in the kitchen, the following affiliate products are ones I can highly recommend to save your eyesight and your sanity.
Below is a photo of my blue blocker computer glasses in action! I swear by them! I work at the computer for what feels like all-day, every-day, and these glasses have relieved a great deal of eye-stress and migraine problems for me.
A neurologist was the one who recommended I get myself some, and it was the best thing he could have told me to do, so now I pass that information on to you!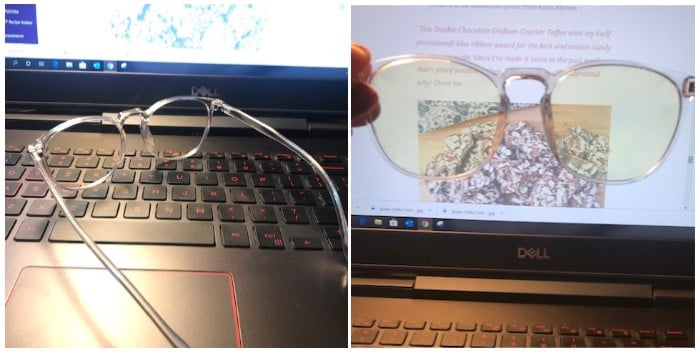 For additional fresh strawberry recipes (not necessarily of the keto variety), please click on the following titles for;
"A delicious combination of Mother Nature's finest summer berries are pureed and then frozen, into this luscious and healthy low sugar Mixed Berry Sorbet."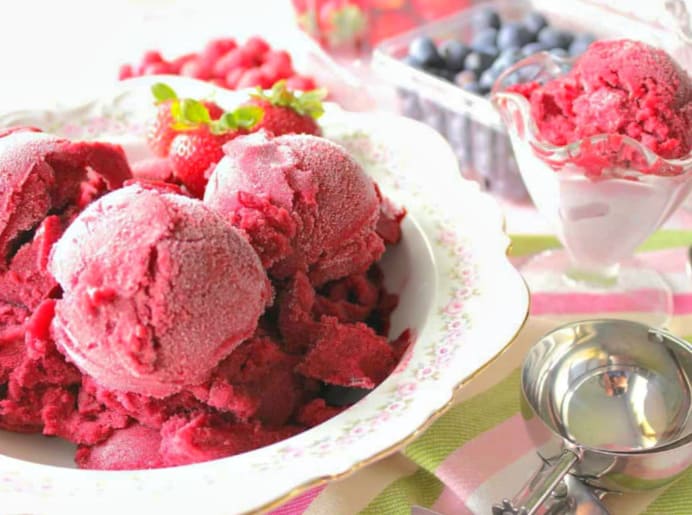 Below is the printable recipe card along with the exact ingredient measurements and nutritional information for making today's strawberry keto popsicles.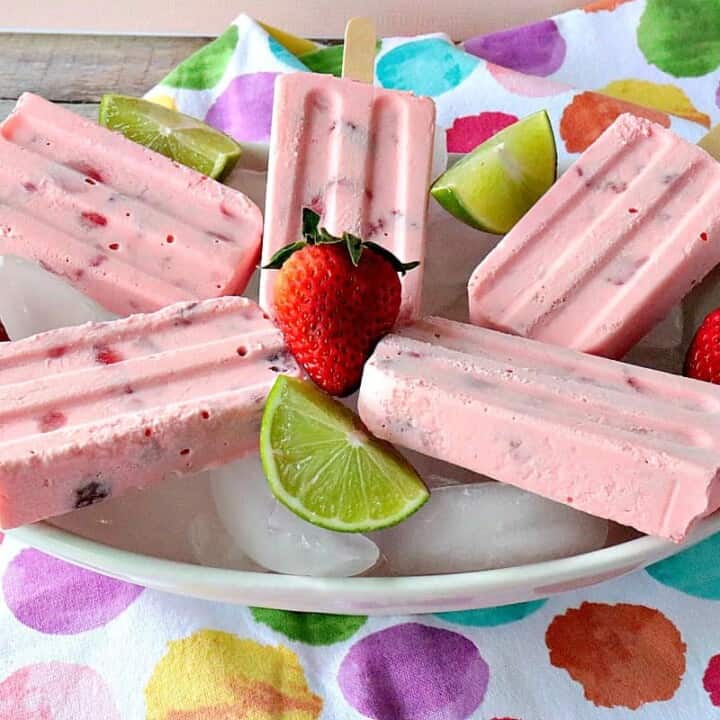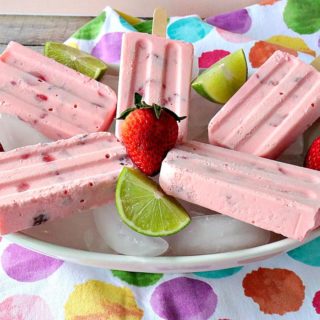 Frozen Strawberry Whipped Keto Pops
With only six ingredients, these Creamy Dreamy Frozen Strawberry Whipped Keto Pops are the perfect summertime frozen treat for sticking to your keto diet plan and for indulging in something deliciously sweet.
Ingredients
1½

cups

chopped strawberries

, frozen and thawed works also

1

cup

heavy cream

2

teaspoons

fresh lime juice

2

tablespoons

protein powder

, optional

1

teaspoon

almond extract

2

tablespoons

swerve sweetener

3

drops red gel food color

, optional
Instructions
Whip the cream in a large bowl until soft peaks form.

Gently fold in the chopped strawberries, lime juice, protein powder, almond extract, and swerve sweetener. Add the gel food color (optional) and stir to combine.

Spoon the strawberry whip into pop molds. Freeze for 1 hour. Insert a popsicle stick, return to freezer and freeze until firm.
Notes
Tools and equipment:
large bowl, hand mixer, or stand mixer, spatula, cutting board, paring knife, measuring spoons, measuring cup, Popsicle mold.
Once frozen, to release the pops from the mold, run the plastic under running water, or dip the plastic pop molds into warm water for 5-10 seconds. Gently pull to release.
Nutrition
Serving:
1
grams
Calories:
127
kcal
Carbohydrates:
7
g
Protein:
2
g
Fat:
11
g
Saturated Fat:
6
g
Cholesterol:
41
mg
Sodium:
23
mg
Sugar:
1
g
As promised earlier, below are a few keto diet information links. I am in no way advocating this diet plan for you, or your family. It's something that my husband and I feel confident in, and are seeing results.
Please do your own research and make up your own mind as to whether this eating plan is right for you.
I hope you've enjoyed today's frozen keto dessert recipe using heavy cream as much as I've enjoyed bringing it to you!!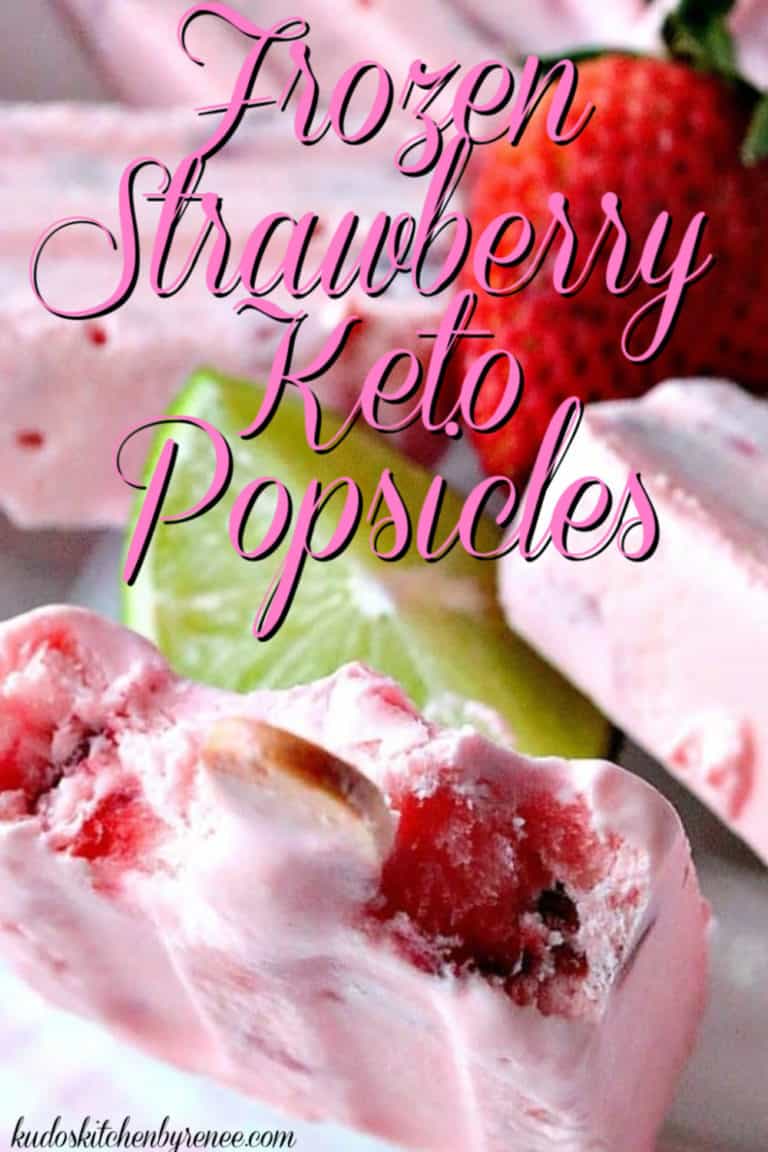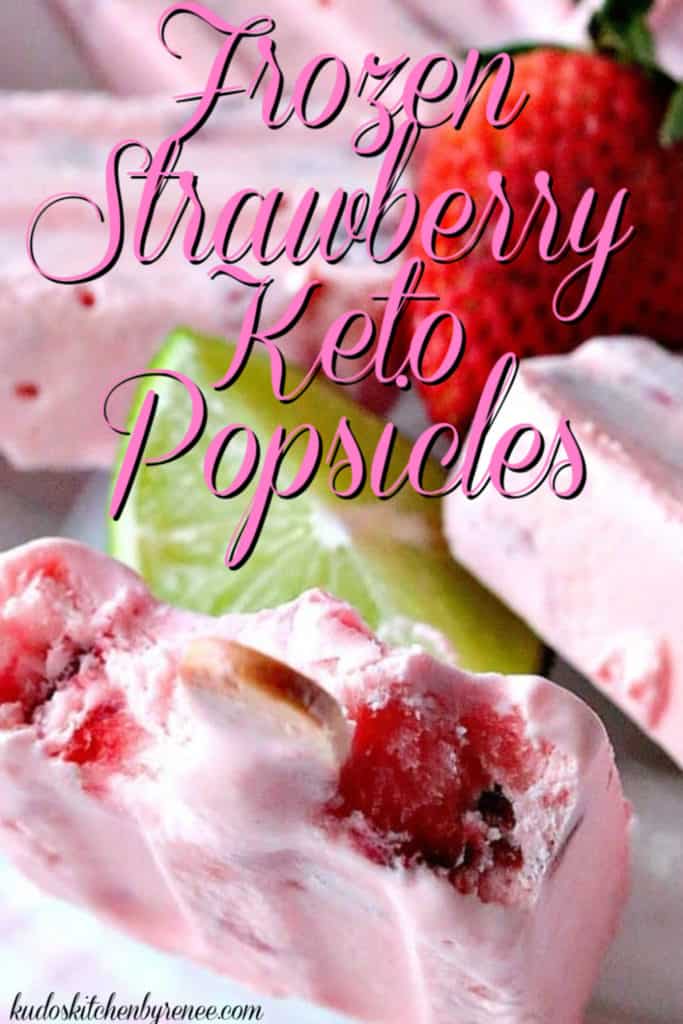 This post may contain affiliate links which won't change your price but will share some commission.
As an Amazon Associate, I earn from qualifying purchases. When I find a great product or service I like to share it with my readers. For additional information please view my privacy policy.