Warm yourself with this fabulous and filling comfort food Soups, Stews & Chowders Recipe Roundup.
There is so much goodness here that you'd better settle in with a cup of hot coffee or tea and enjoy yourself while you browse these recipes!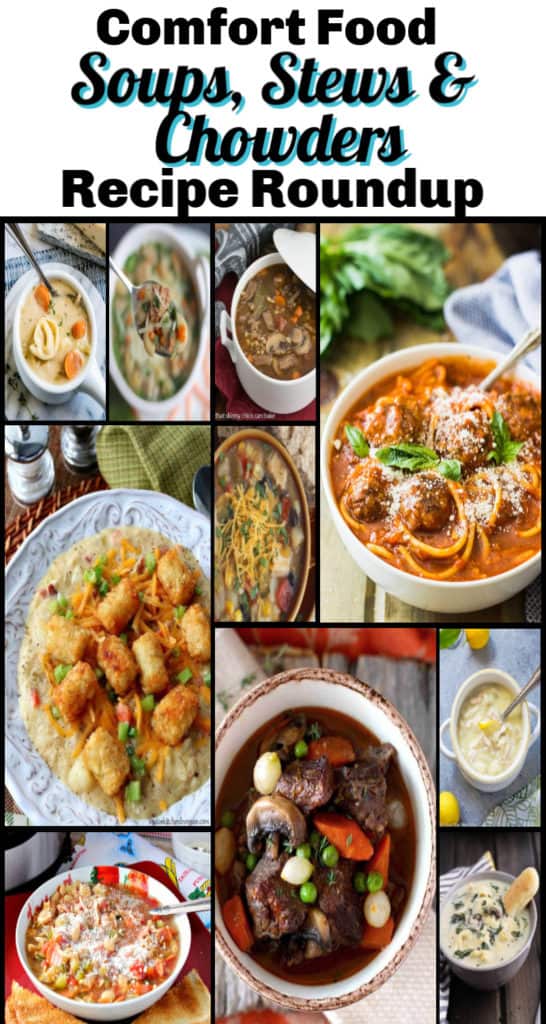 If you're looking for a way to warm yourself from the inside-out, you've come to the right place.
Today's roundup of homemade "love in a bowl" is just what you need to thaw out your family and friends, and give them a big old food-hug!
Beef Stew for a Crowd (showcased in the featured video) freezes beautifully so you can enjoy it all winter long!
Click here to like and subscribe to my Kudos Kitchen cooking channel on YouTube! Thank you! 🙂
Today's delicious lineup of soups, stews, and chowders bring you tons of popular recipes by some of your favorite food bloggers from around the web!
By clicking on the title of a dish you're interested in you'll be taken directly to that food blogger's website to learn more about that particular recipe and for the printable ingredient list and instructions.
Grab your spoon and let's begin this homemade comfort food adventure!
"Black-Eyed Pea Chicken chili is a delicious fast and healthy dinner recipe with a surprising Tex-Mex flair thanks to warm spices, avocado, and lime."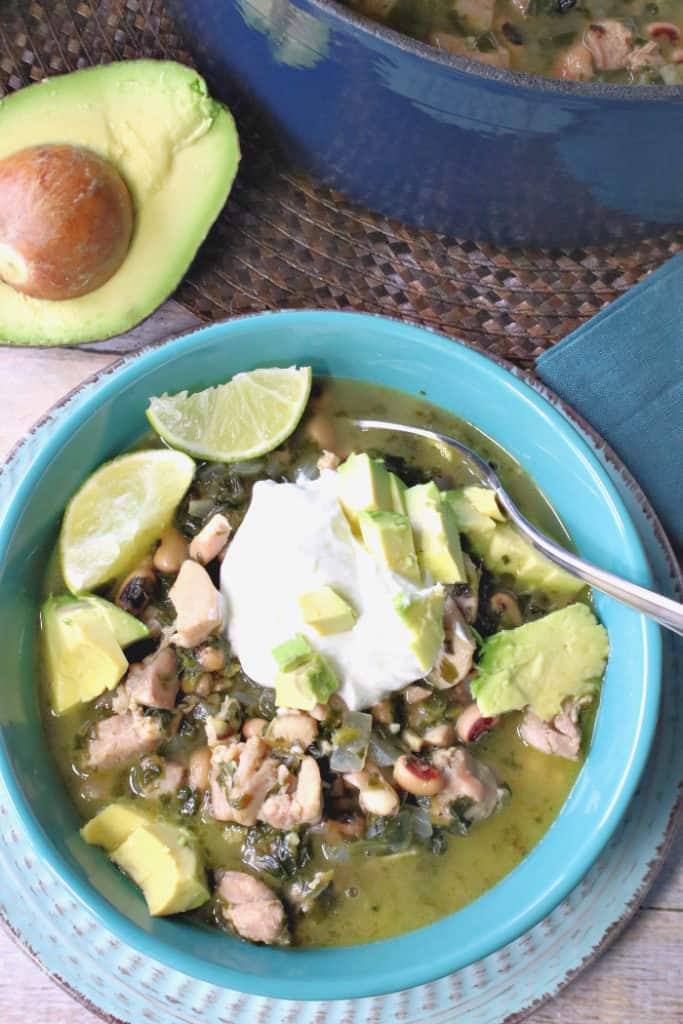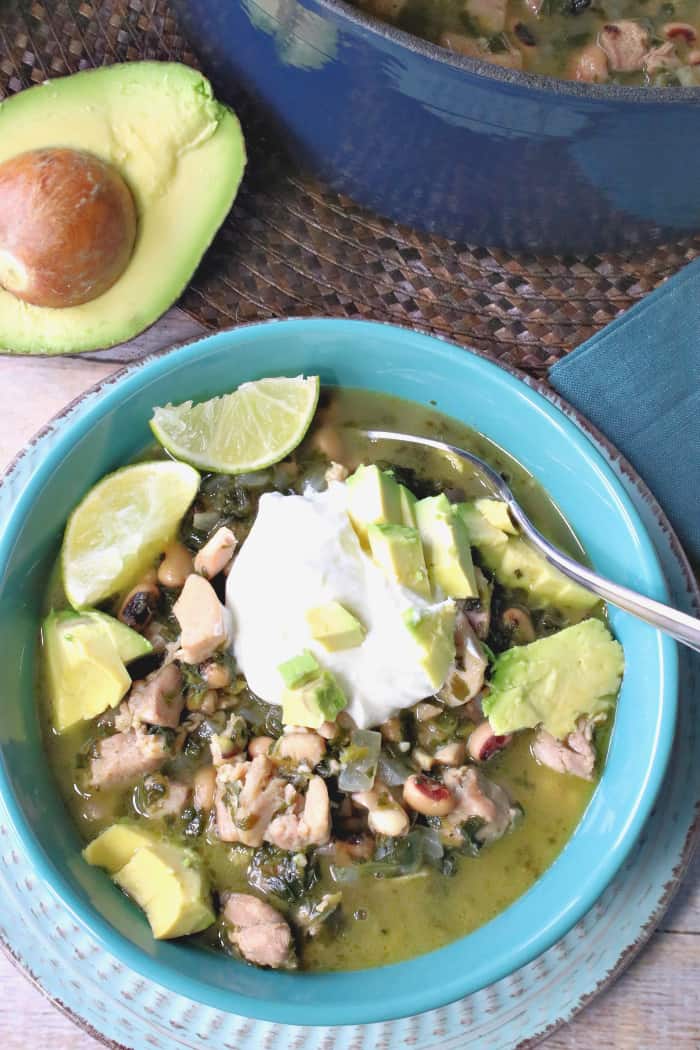 "Spaghetti Squash Soup is a wonderfully hearty, comforting and healthy way to eat your veggies. This soup can be made with or without sausage so it's perfect for anyone, or any table."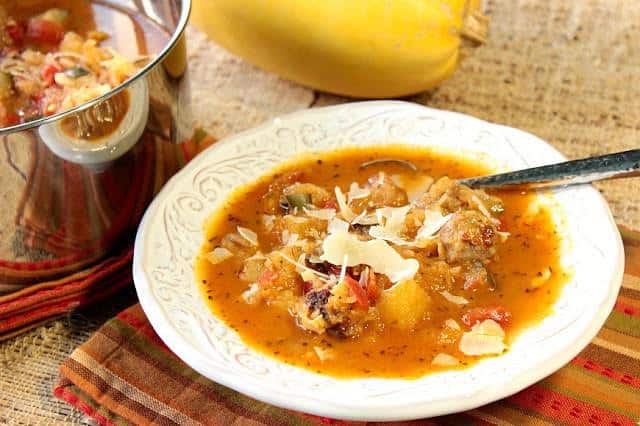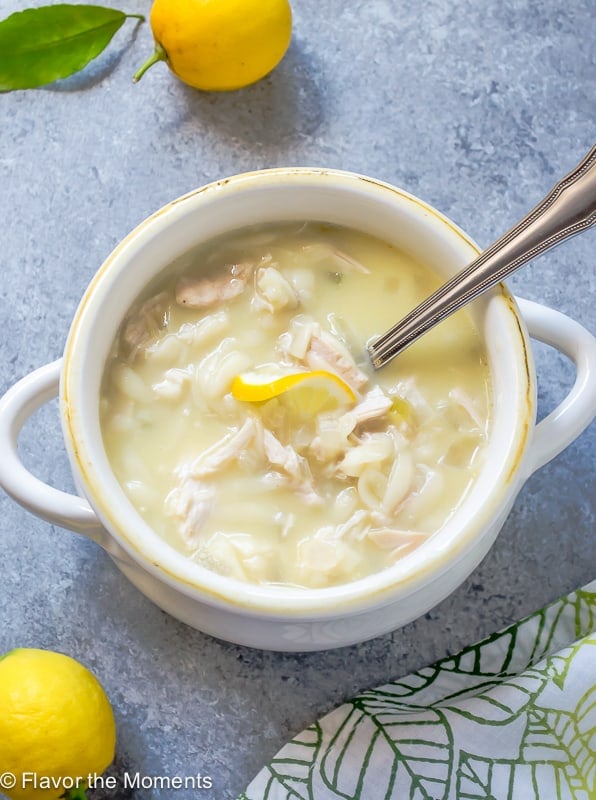 "Sit down to a big bowl of chicken and leek soup with kale and noodles to cure whatever ails you. It's comfort food for the body and soul!"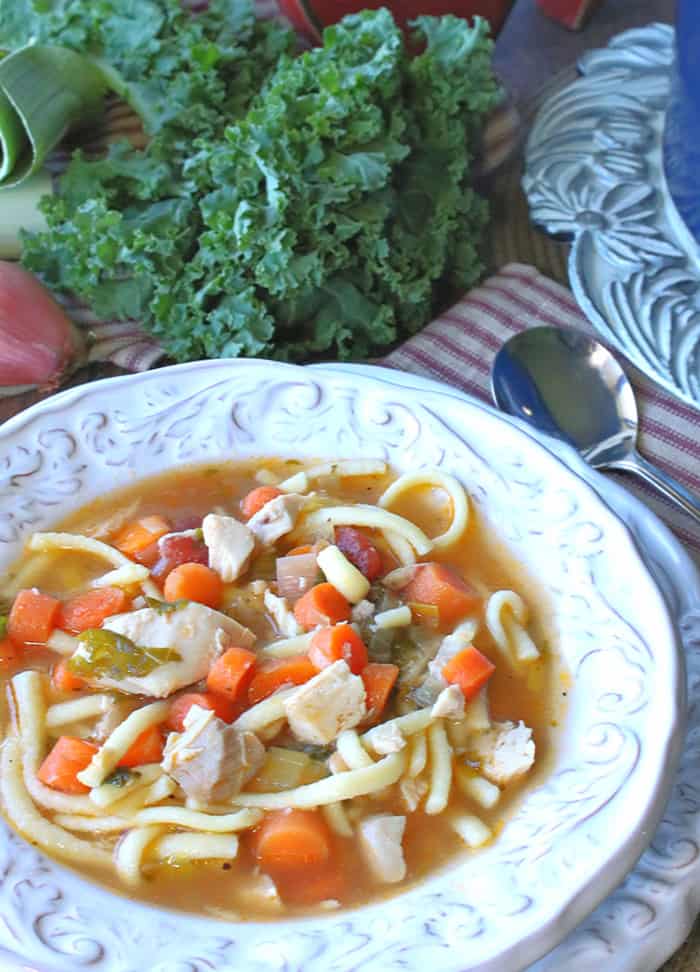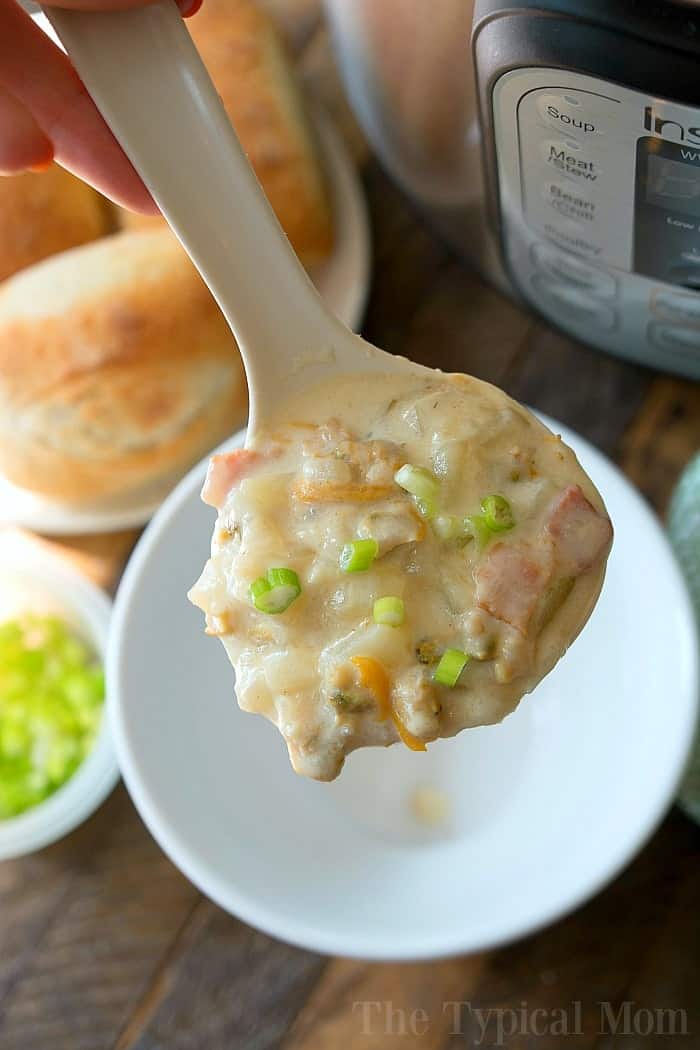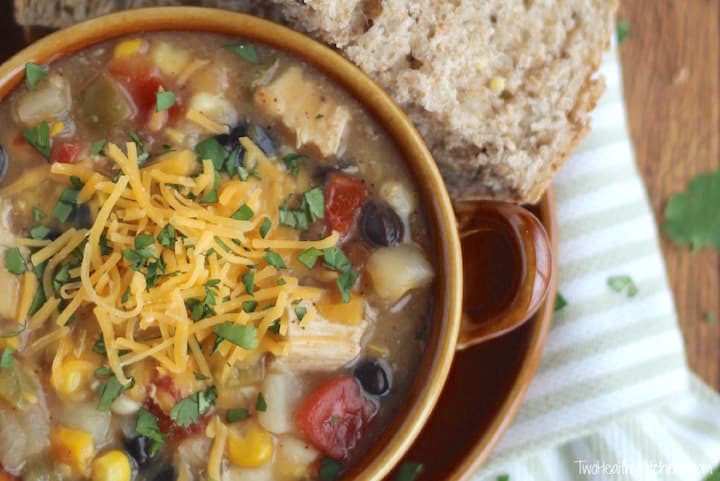 "When it comes to a hearty and delicious soup that's prepared in only a matter of minutes, Italian Pepperoni Soup is on the very top of my favorites list."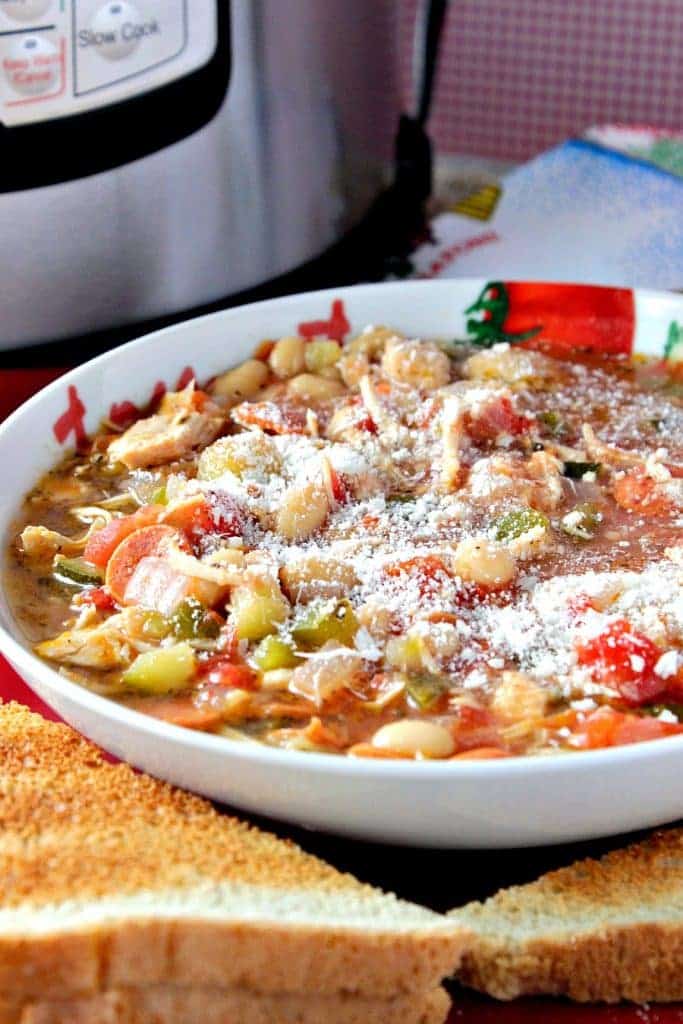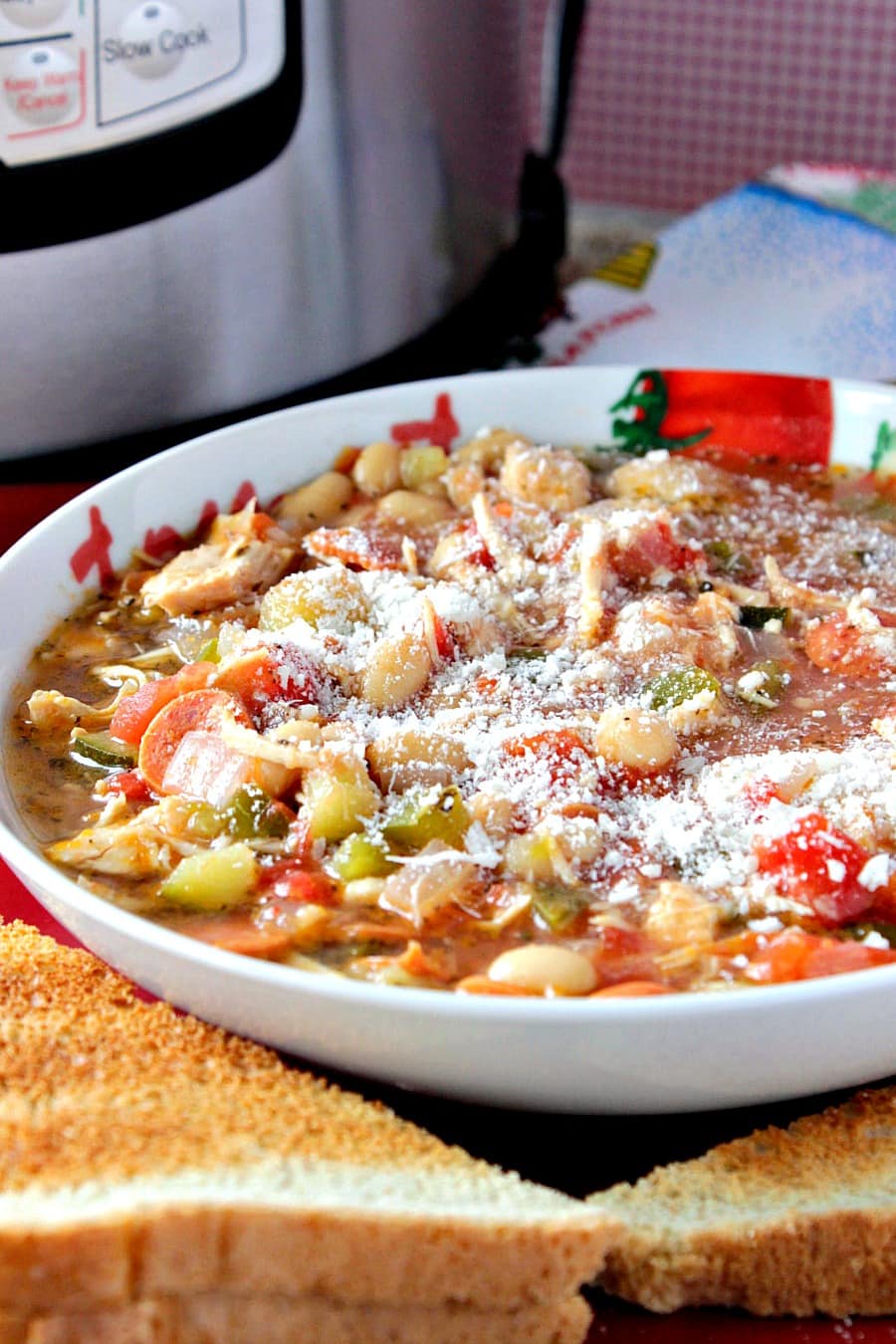 "Creamy Pumpkin Corn Chowder with Shrimp is an easy and seasonal way to upgrade a family favorite. Get ready for rave reviews when you set this thirty-minute meal on the table!"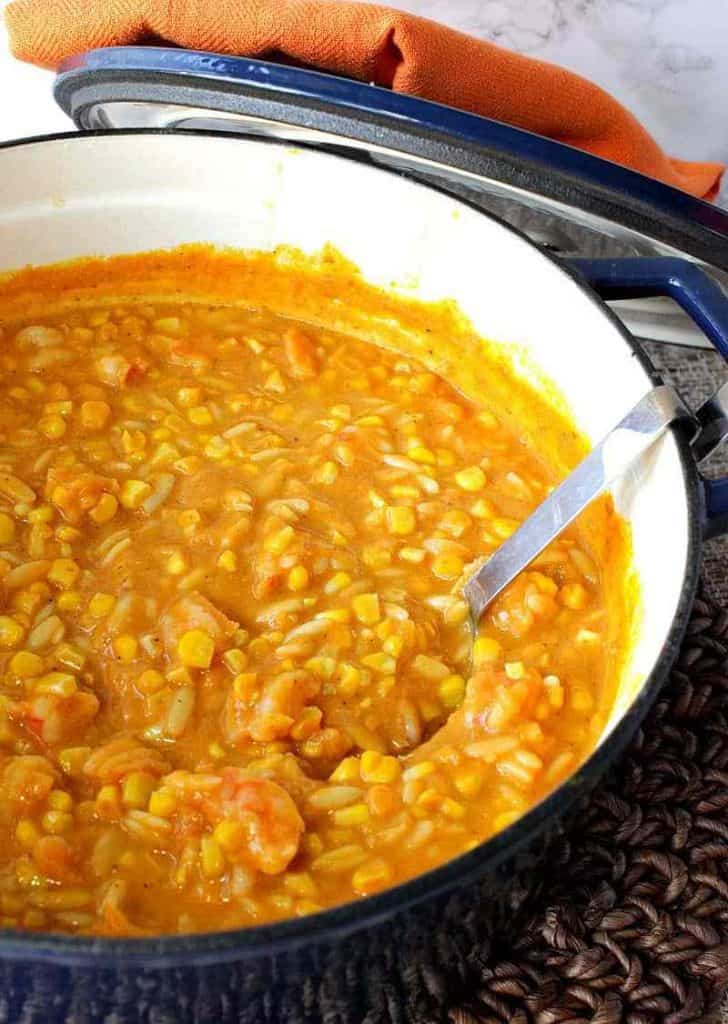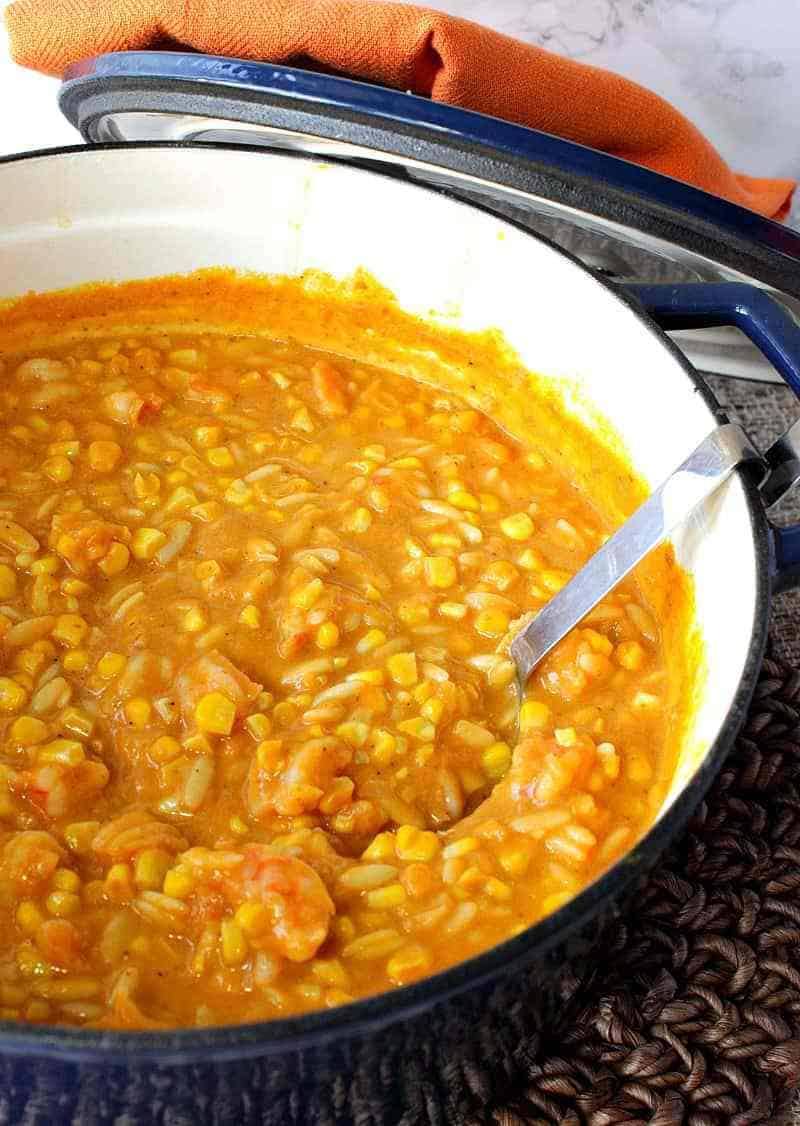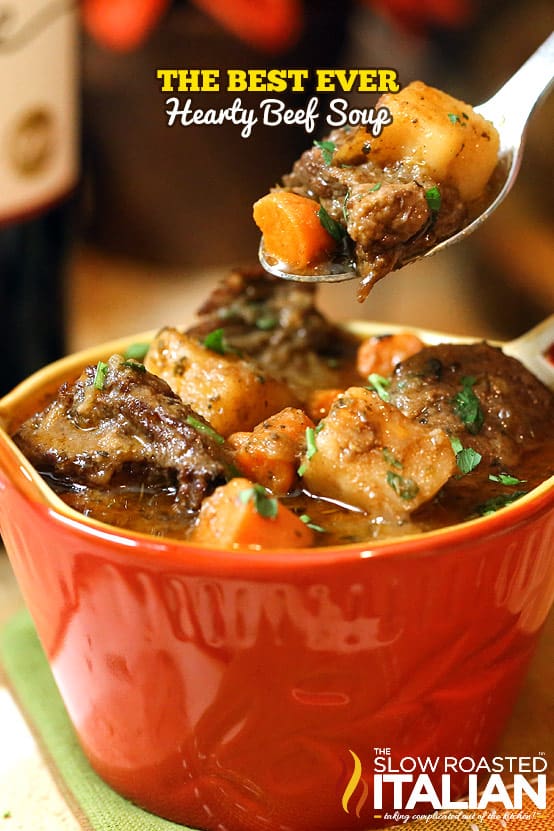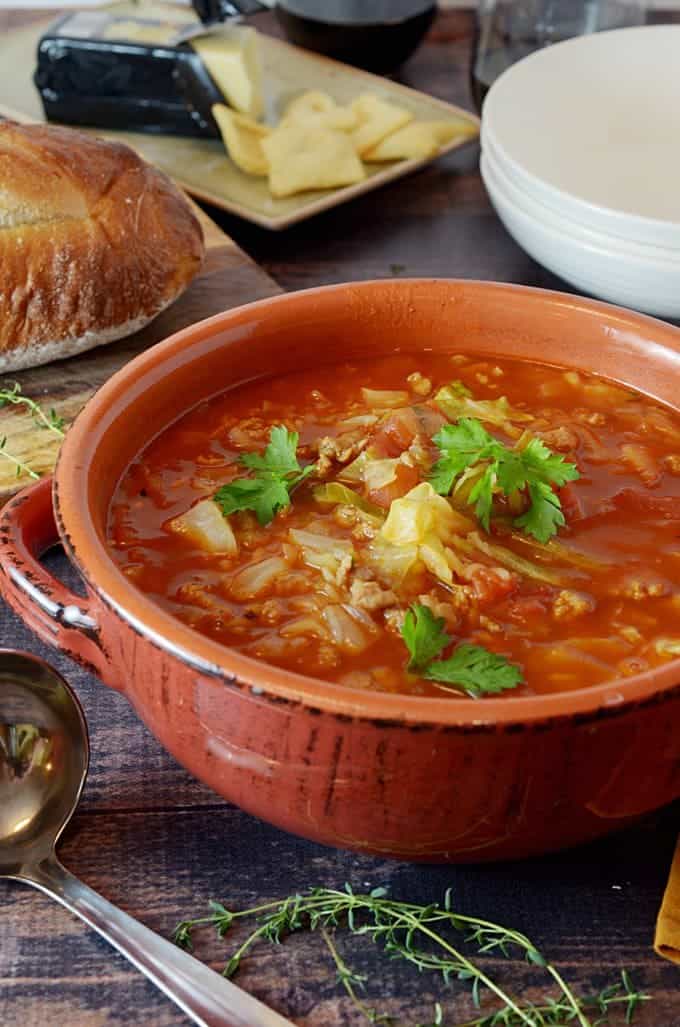 "Healthy Homemade Chicken Barley Soup is a light and delicious slow cooker soup that is easy to assemble in the morning, and then have a hearty, healthy family dinner at the end of a long winter's day."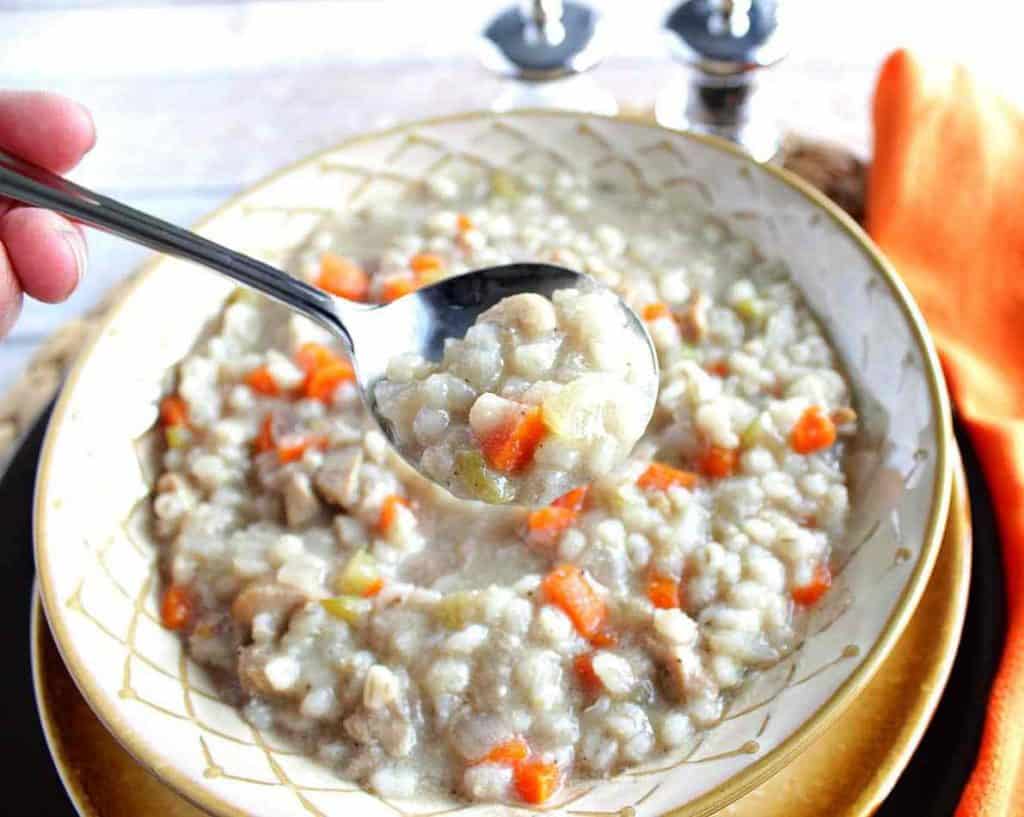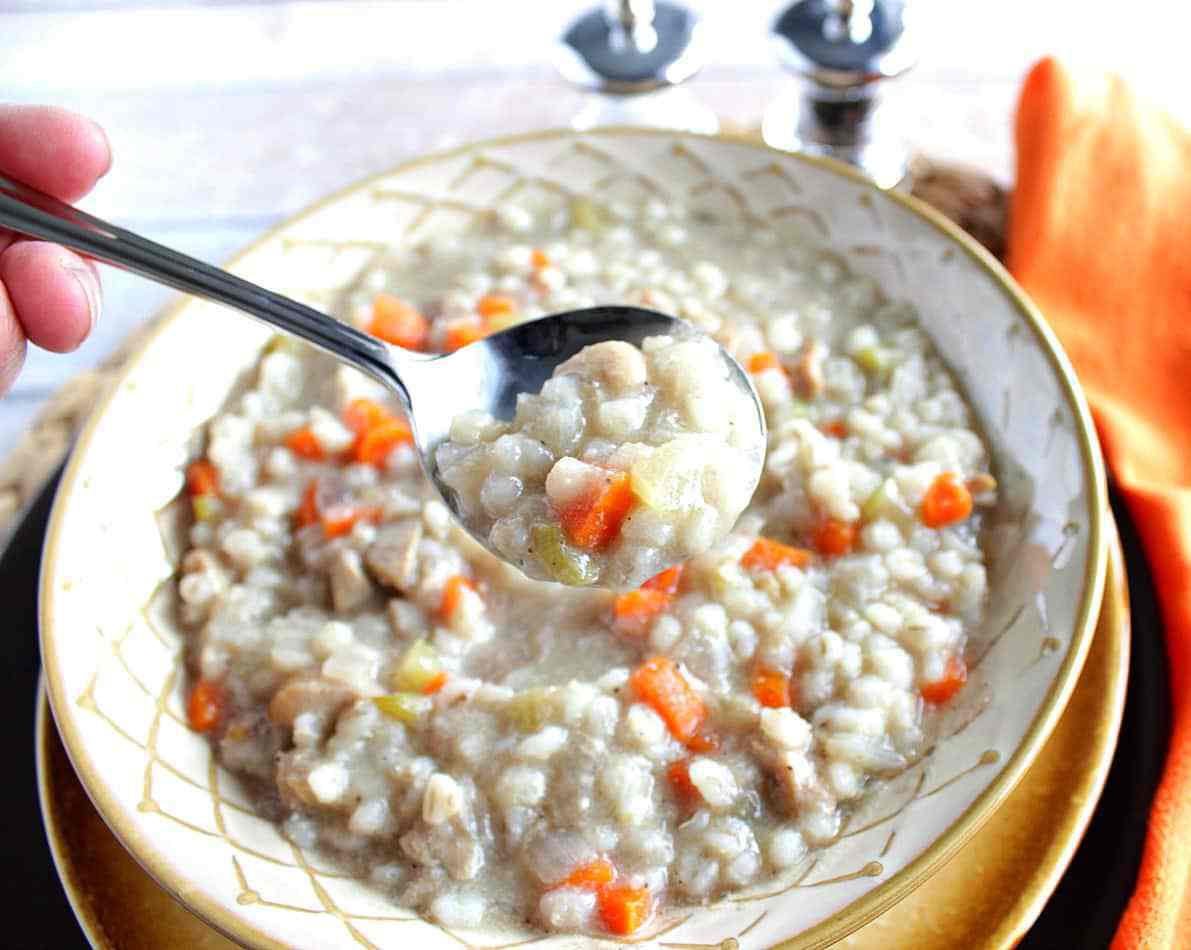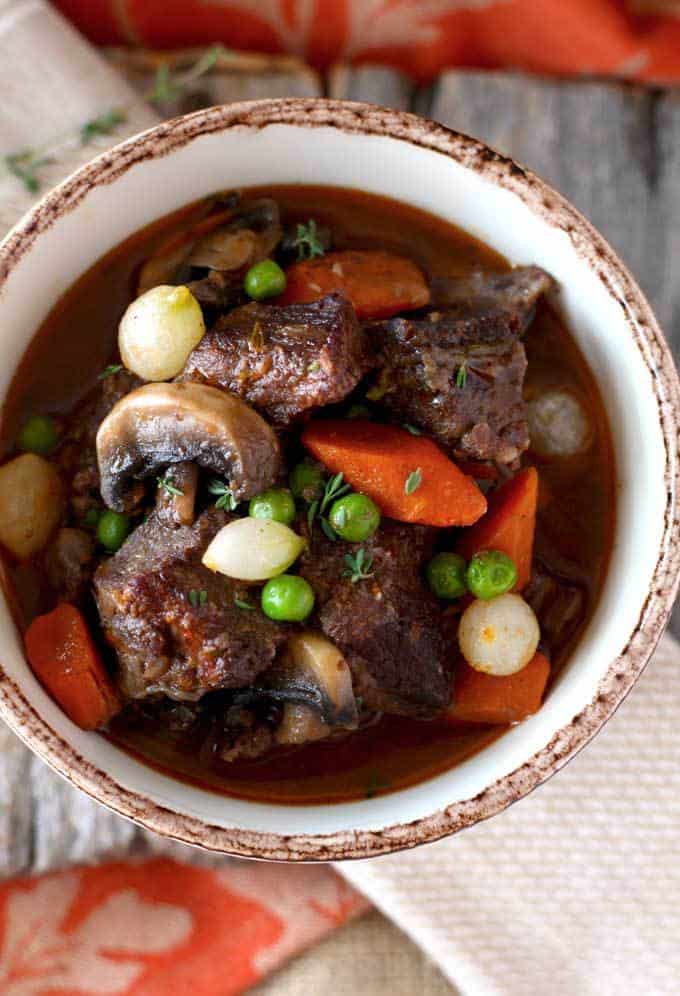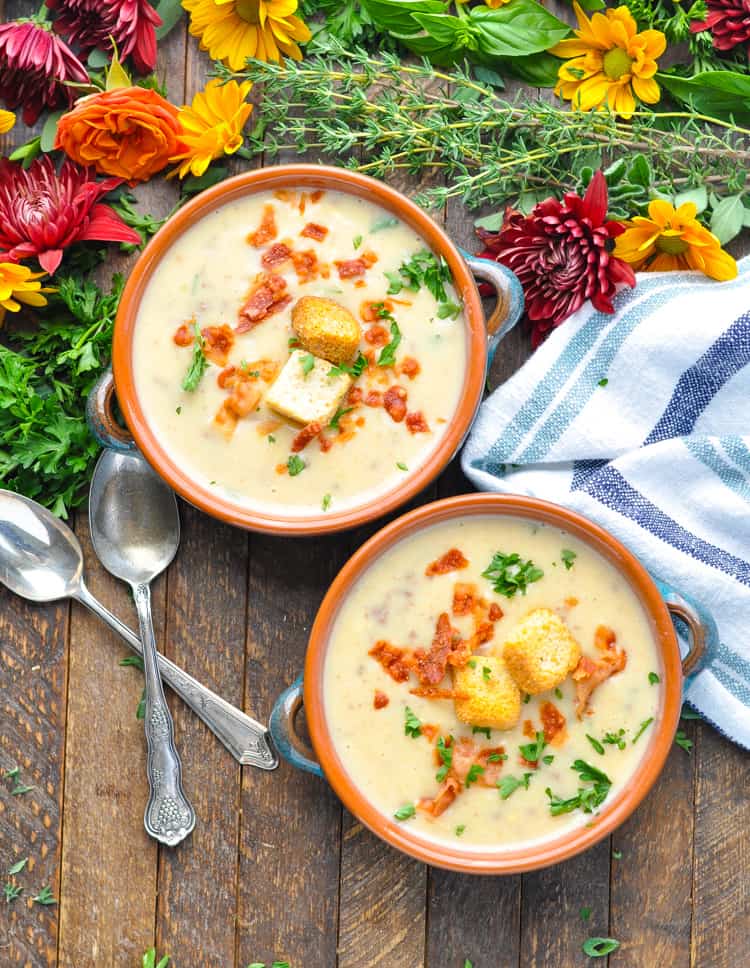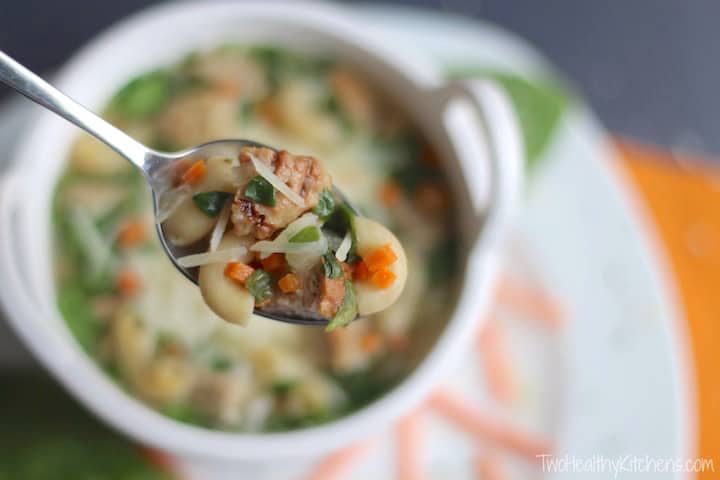 "German Onion Soup has plenty of caramelized onions, beer, bratwurst and pretzel roll croutons which will soon become a family favorite! Surprise! I'll bet you didn't see that coming."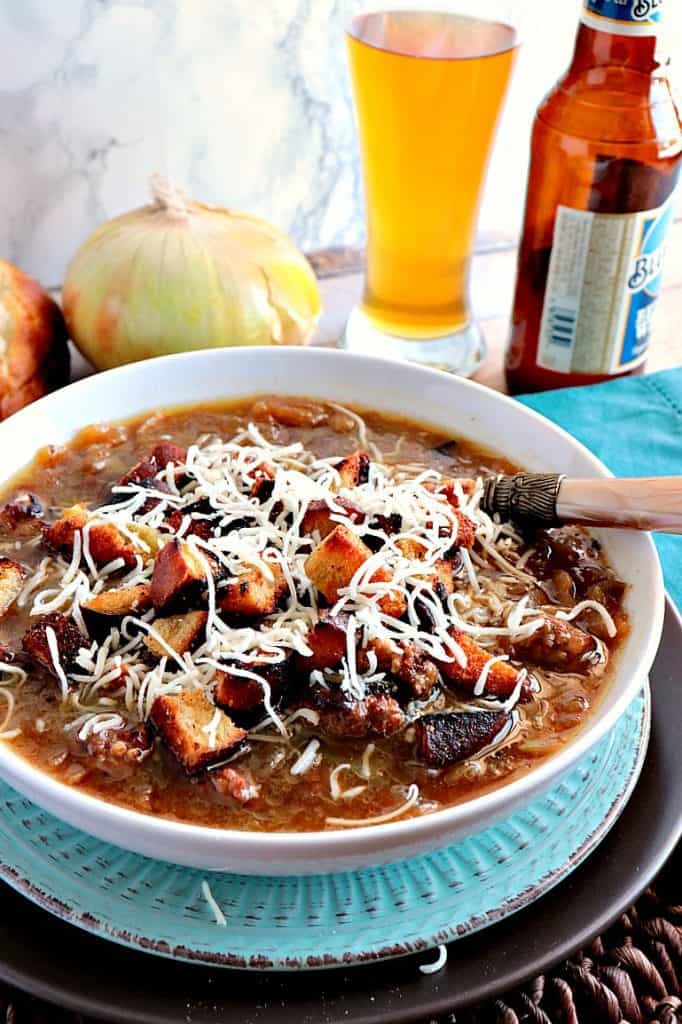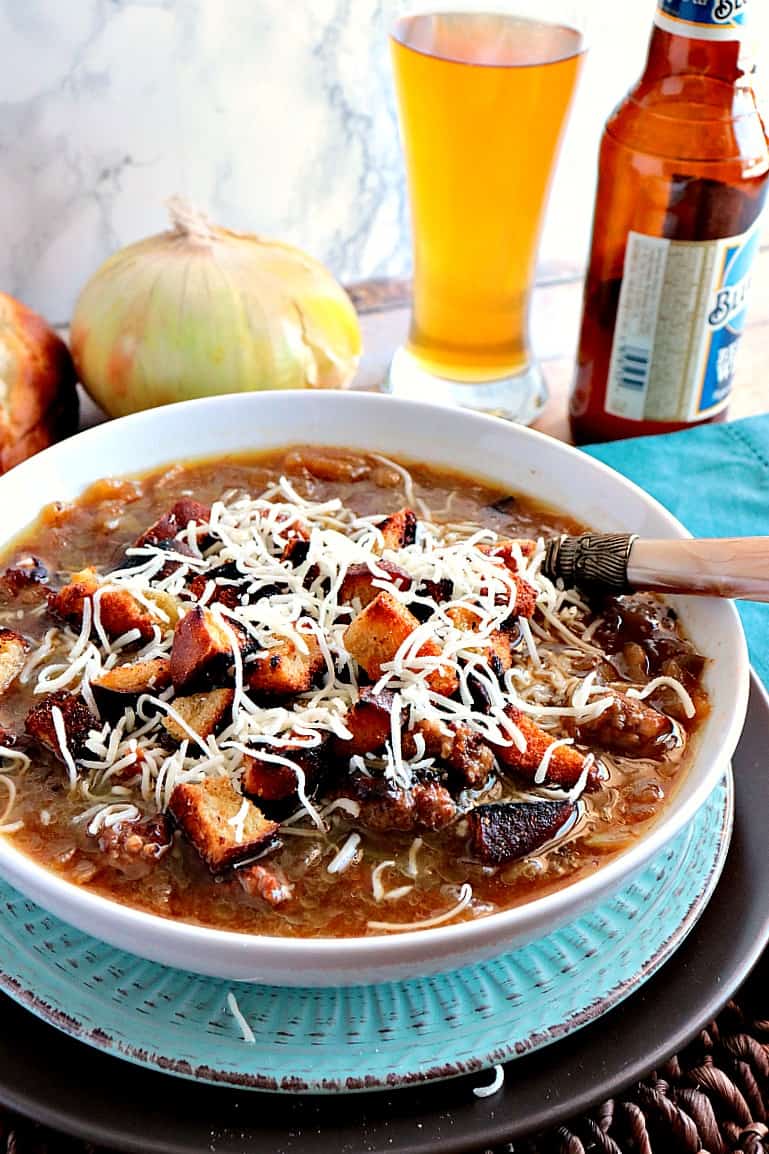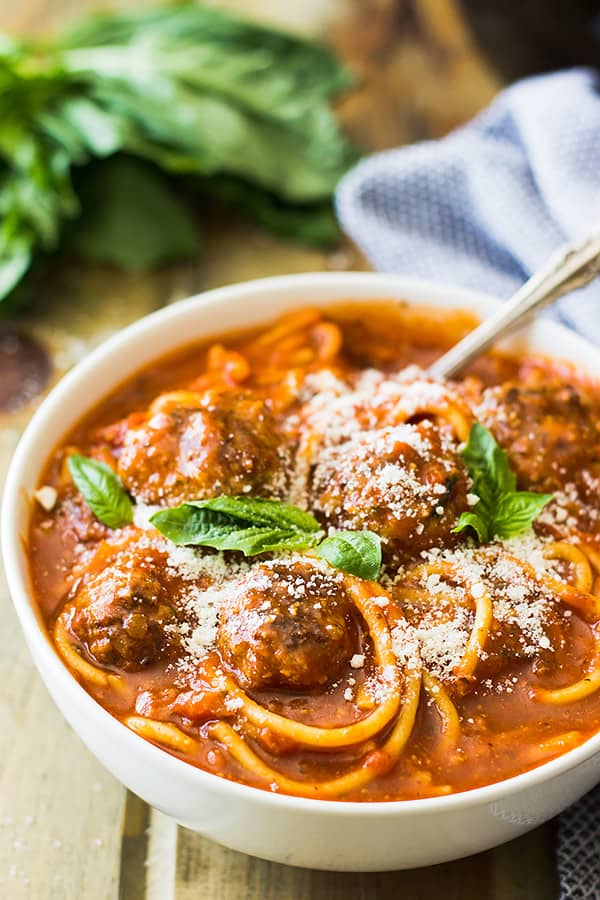 Whether you're working on a blue screen device or in the kitchen, the following affiliate products are ones I can highly recommend to save your eyesight and your sanity.
Below is a photo of my blue blocker computer glasses in action! I swear by them! I work at the computer for what feels like all-day, every-day, and these glasses have relieved a great deal of eye-stress and migraine problems for me.
A neurologist was the one who recommended I get myself some, and it was the best thing he could have told me to do, so now I pass that information on to you!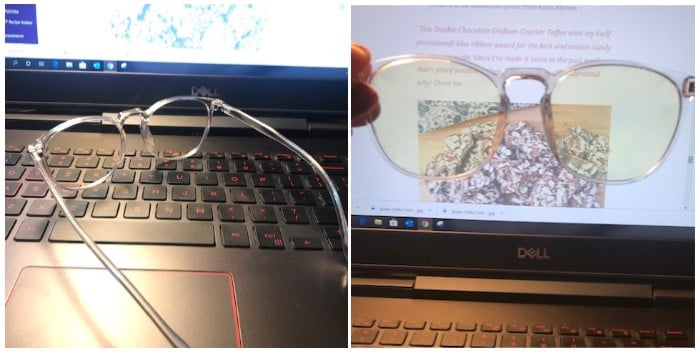 "Mashup your potato soup recipe by adding everybody's favorite…tater tots! Tater Tot Chowder is hearty, delicious, and will soon become a family favorite!"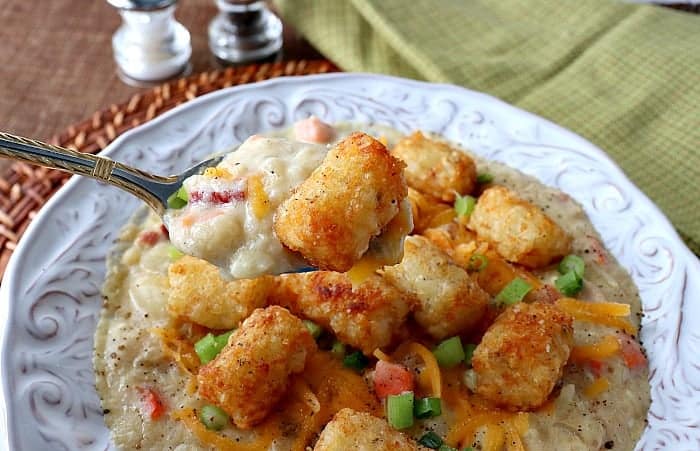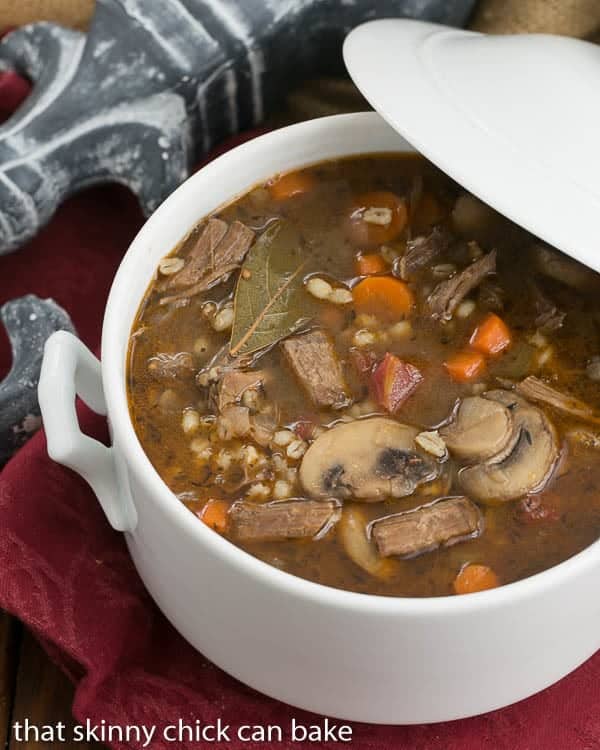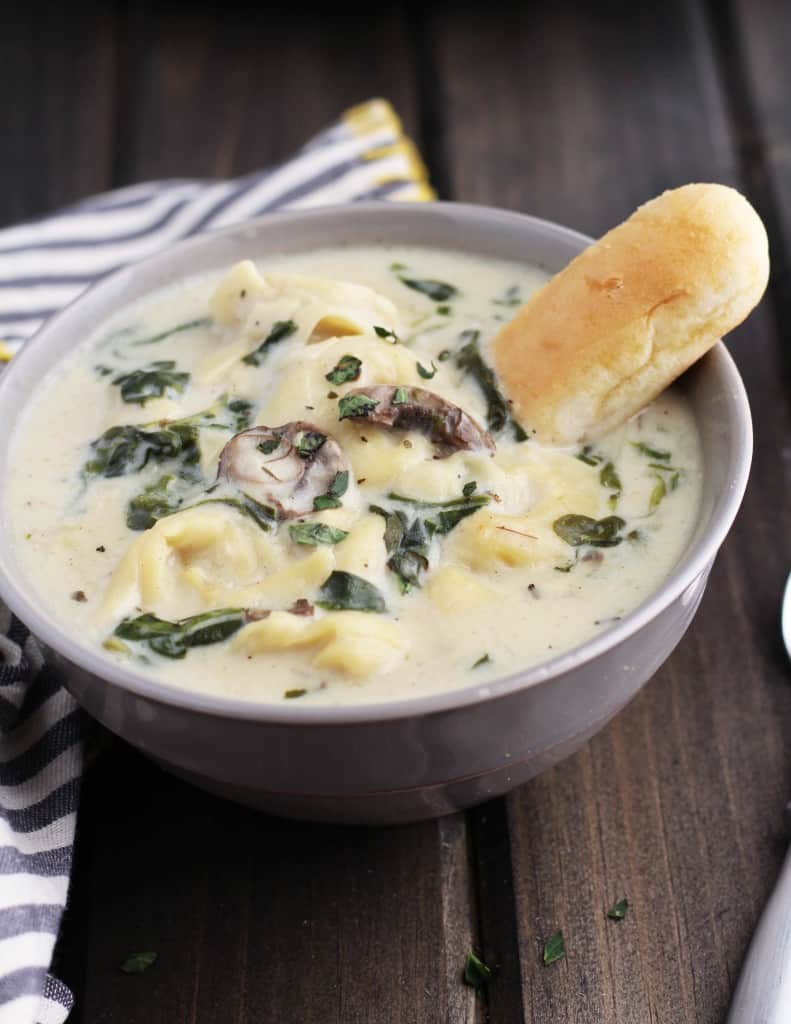 "Creamy Roasted Celery Soup is perfect for these frozen winter days. Roasting the celery and vegetables before blending gives this soup a wonderful depth of flavor and a mild celery taste."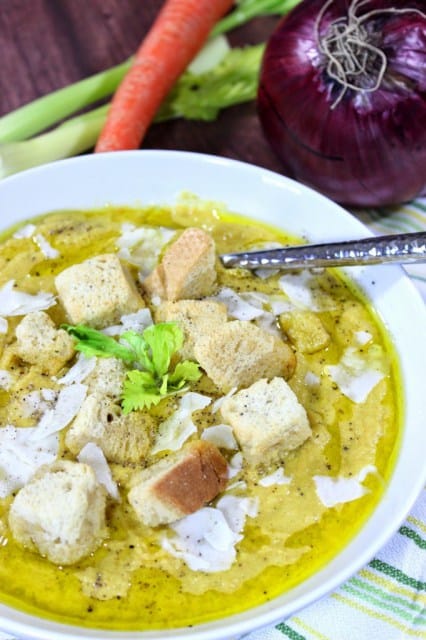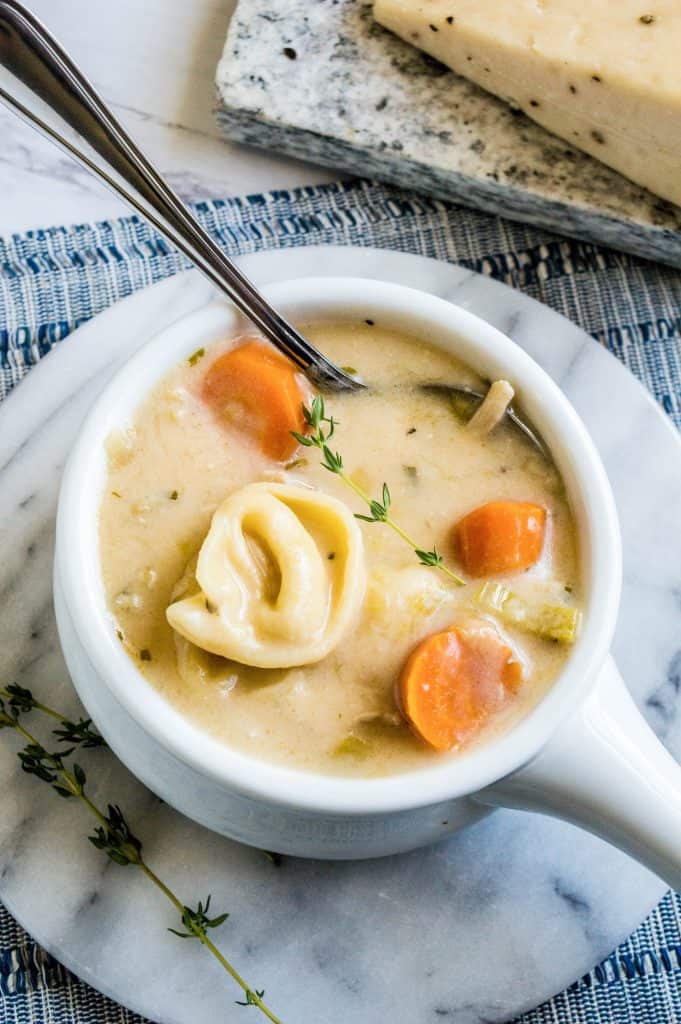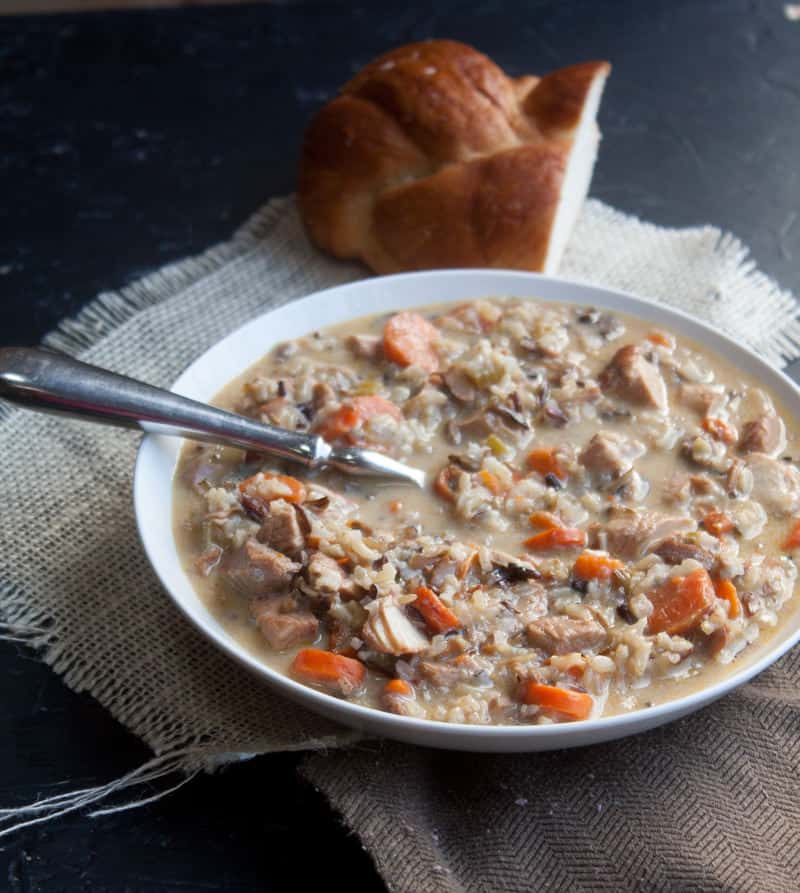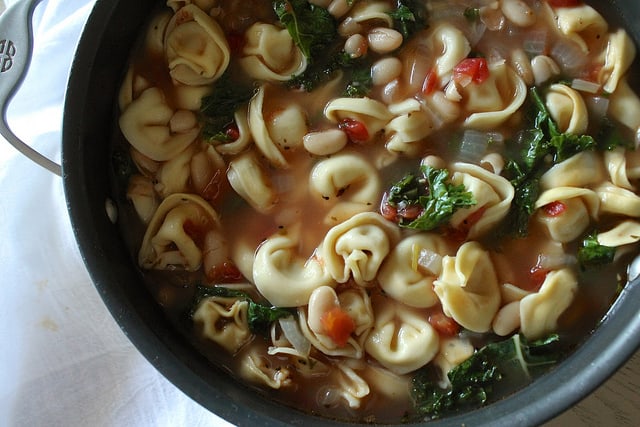 "Comforting and delicious, this Slow Cooker Split Pea Soup with Ham will convert even a pea hater, into a pea lover. Please, I beg of you "Give Peas A Chance!"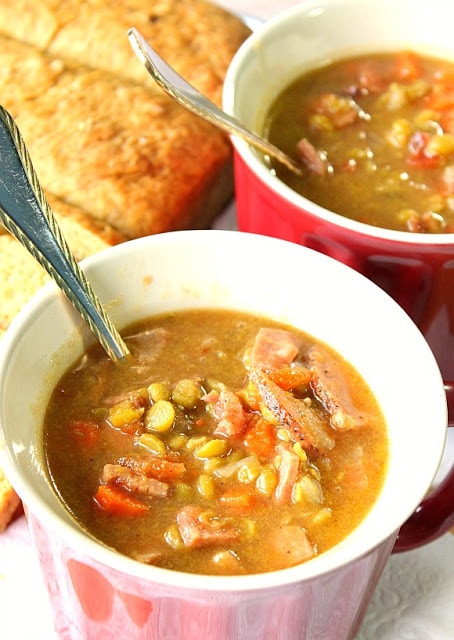 Thank you so much for visiting me here in my Kudos Kitchen!!
I hope you've enjoyed this hearty and homemade comfort food Soup, Stew, and Chowder Recipe Roundup as much as I've enjoyed bringing it to you.
Should you have any questions or comments regarding this post, or any recipe you've seen on my site please don't hesitate to contact me directly or leave me a comment in the comment section below. It is always my distinct pleasure to get back to you with a reply just as soon as I possibly can!
For more information regarding my Kudos Kitchen recipes, please follow me on my social media:
Kudos Kitchen by Renée ~ Cooking up artistically delicious family-friendly dishes from my Kudos Kitchen to yours!
Until we eat again, I hope you have a delicious day!
**Note – The post above includes affiliate links. As always, I truly thank you for your support!
As an Amazon Associate, I earn from qualifying purchases. When I find a great product or service I like to share it with my readers. For additional information please view my privacy policy.