Sit down to a big bowl of chicken noodle soup with leeks and kale to cure whatever ails you. It's comfort food for the body and soul!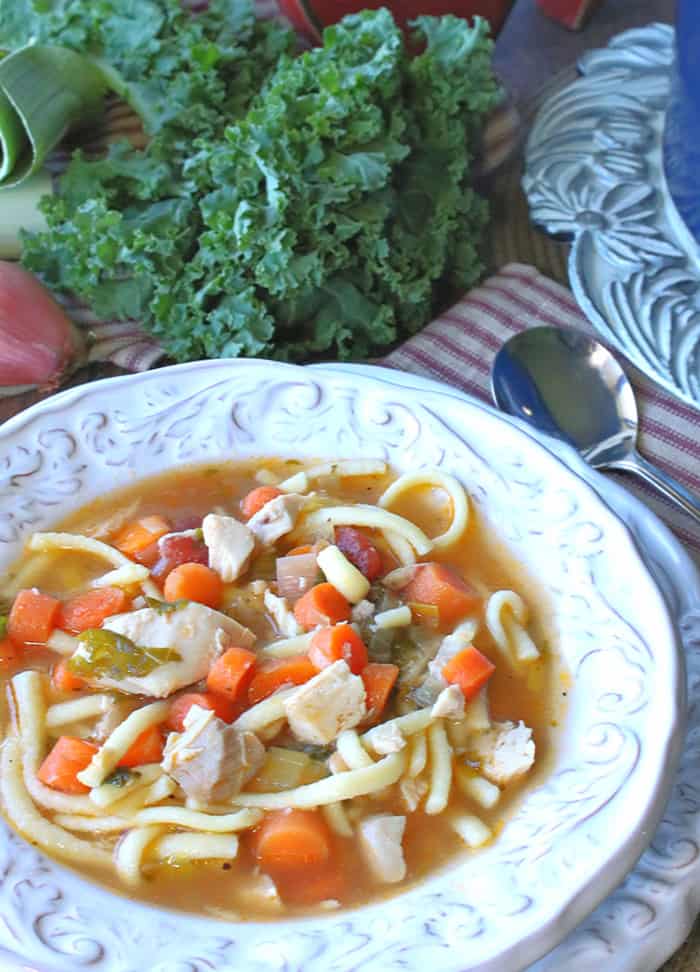 Winner! Winner! Chicken and Leek Soup with Kale for dinner!!
**Please Note – The printable recipe card with detailed instructions, complete ingredient measurements, and nutritional information for making this easy dinner recipe of Chicken and Leek Soup with Kale is available at the end of this post. OR you can hit the "jump to recipe" button (found above) to be taken directly to the recipe.
CLICK ON THIS BOX TO LIKE AND SUBSCRIBE TO MY KUDOS KITCHEN YOUTUBE CHANNEL. SEE YOU THERE! 🙂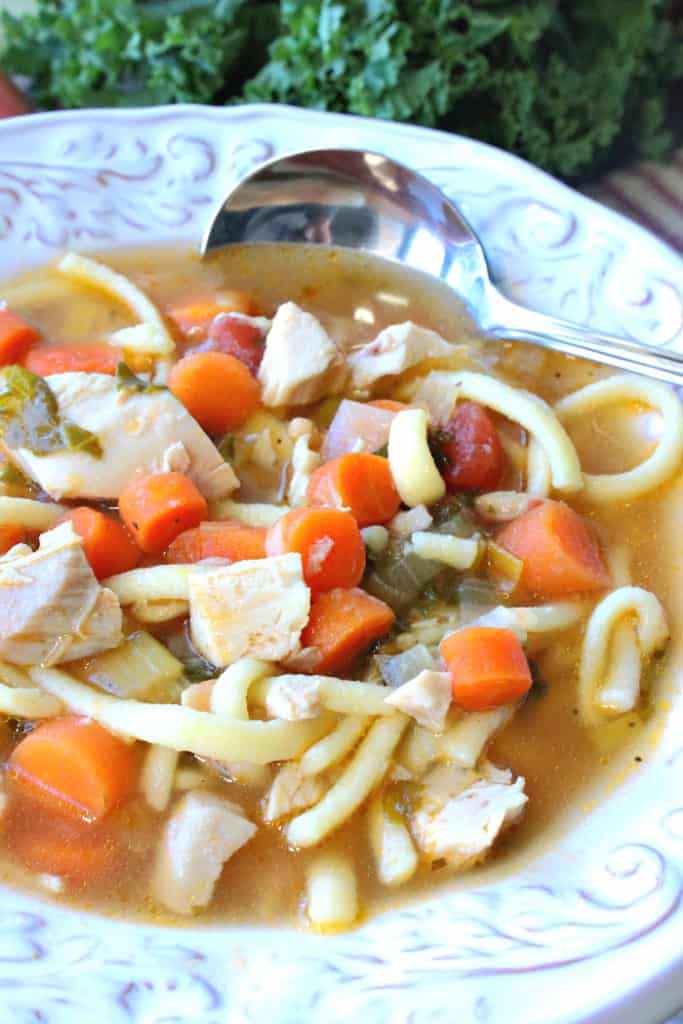 The ingredient list:
**Note – The following lists of ingredients plus kitchen tools and equipment contain affiliate links (highlighted in blue) for your consideration and shopping convenience. #CommissionsEarned
Store-Bought Rotisserie Chicken (or leftover chicken or turkey, approximately 3 cups)
2 leeks, sliced and cleaned (see below for instructions)
Carrots, peeled and diced (about 1½ cups)
Canned Diced Tomatoes
3 Quarts of Low-Sodium Chicken or Turkey Stock (homemade or store-bought)
Chopped Kale (approximately 2 cups)
Dry Egg Noodles (about 2½ cups)
Large Shallot, minced (approximately ¼ cup)
Butter
Lemon Juice (or apple cider vinegar)
Kitchen tools and equipment needed:
What makes this an easy weeknight dinner recipe?
To make this an easy weeknight dinner, I've used a store-bought rotisserie chicken and also store-bought chicken broth for this recipe.
However, should you be lucky enough to have homemade chicken (or even turkey) stock, and possibly leftover chicken or turkey meat, by all means, use it for this recipe!
How do I clean leeks?
It's not hard, but there is a trick to it to making sure to get the sandy grit from between the layers.
The following video will give you more information regarding cleaning and cutting leeks if you're new to the process;
How long will it take to make chicken and leek soup with kale from start to finish?
Approximately 30 minutes, which is why it's a great fast and easy weeknight dinner you can feel good about feeding your family!
Can this soup be frozen?
Most definitely!
Spoon or ladle the cooled soup into a freezer-safe container (or containers, if you're making individual portions) and it can remain in the freezer for up to 6 months.
How to reheat after freezing?
Thaw the soup completely in the refrigerator, or in the microwave on the defrost setting.
Add the thawed soup to a pot (or heat in the microwave) and heat over medium heat until hot.
Adding some freshly chopped kale right before serving will bump up the nutritional value and appearance level of the soup after freezing.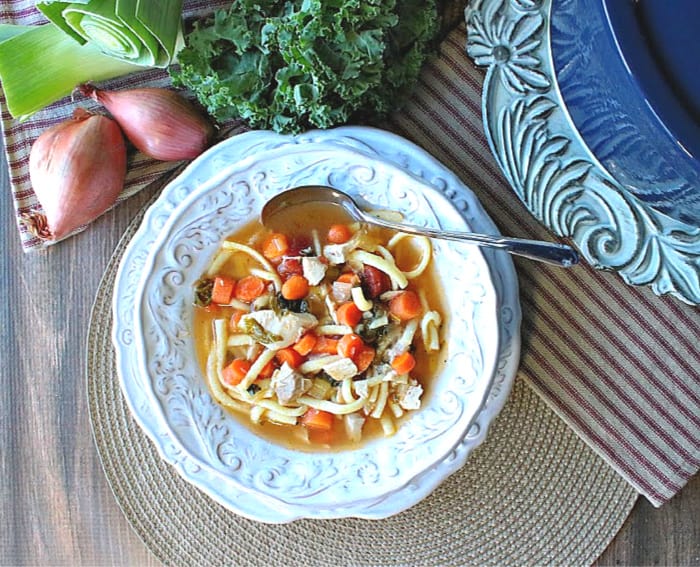 Can frozen kale be substituted for fresh kale?
Yep! Not a problem!
Just make sure you heat the soup back up completely because the addition of the frozen vegetables will drop the temperature of the soup considerably!
Can spinach be used in place of the kale in this recipe?
Yes!
You can either use fresh spinach or frozen. If using frozen, please see above regarding adding a frozen vegetable to this chicken and leek soup.
Don't have shallots? What is a good substitution?
Finely minced onion, or finely minced garlic. Just don't go overboard with the garlic as it may overpower the soup.
How many servings will this chicken and leek soup make?
I love leftovers, especially with a big pot of soup like this!
I've written this recipe with leftovers in mind, or it's great if you're serving a crowd.
As written this recipe will make approximately 10-12 servings with each serving being roughly 2 cups worth of soup.
The easy step-by-step instructions for making chicken and leek soup with kale and noodles are as follows:
Cut the root and green ends from the leeks, slice in half and then chop into ½" pieces.
Add the chopped leeks to a bowl filled with water.
Swish the leeks in the water for several seconds so any grit and sand drops to the bottom of the bowl.
Remove the leeks from the water and dry on paper towels.
Discard the water.
Mince the shallots.
Add butter to the pot over medium heat, and saute the dried leeks and minced shallot in the butter, stirring occasionally for 2-3 minutes.
Chop the carrots and add them to the pot along with the salt and pepper.
Cook, stirring occasionally for 3-4 minutes.
Add the canned tomatoes and their liquid to the pot along with the chicken stock.
Bring to a low simmer.
Meanwhile, remove the stems from the kale and gently rub the kale between fingers to break up the fibrous texture, and make the kale a bit more tender.
Chop the rubbed kale into bite-sized pieces.
Add the Worchestershire sauce to the pot, along with the chopped kale.
Add the chopped chicken to the pot along with the egg noodles.
Simmer, stirring occasionally until the noodles are cooked and soft.
Add a few pats of butter to the completed soup along with a fresh squeeze of lemon juice right before serving.
Add a touch of freshly chopped kale to the soup before serving (optional).
Serve hot and enjoy!
The method to the madness of massaging kale:
Additional comfort-food dinner recipes:
"One-Pot Pasta of Linguine, Italian Sausage, Tomatoes, and Capers is an easy and satisfying meal for busy nights when time is tight, the family is hungry, and you don't want to fuss with too much prep or clean up."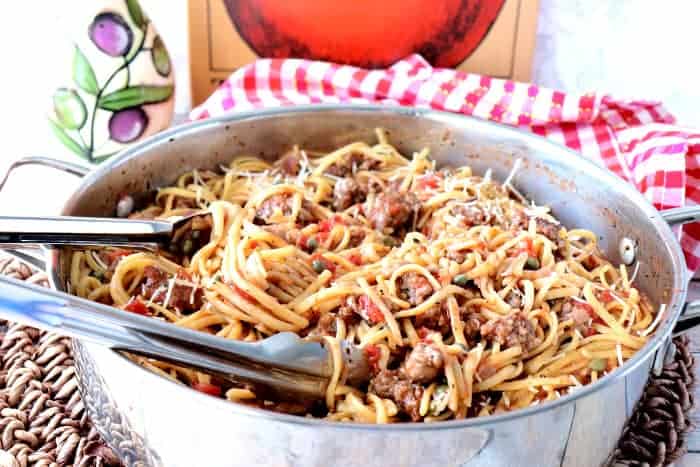 "For those times when you can't decide what to make for dinner, I suggest you whip up this Unbelievably Cheesy Pizza Mac & Cheese. It's a cross between two of your favorite things, pizza, and mac and cheese. Your family will thank you!"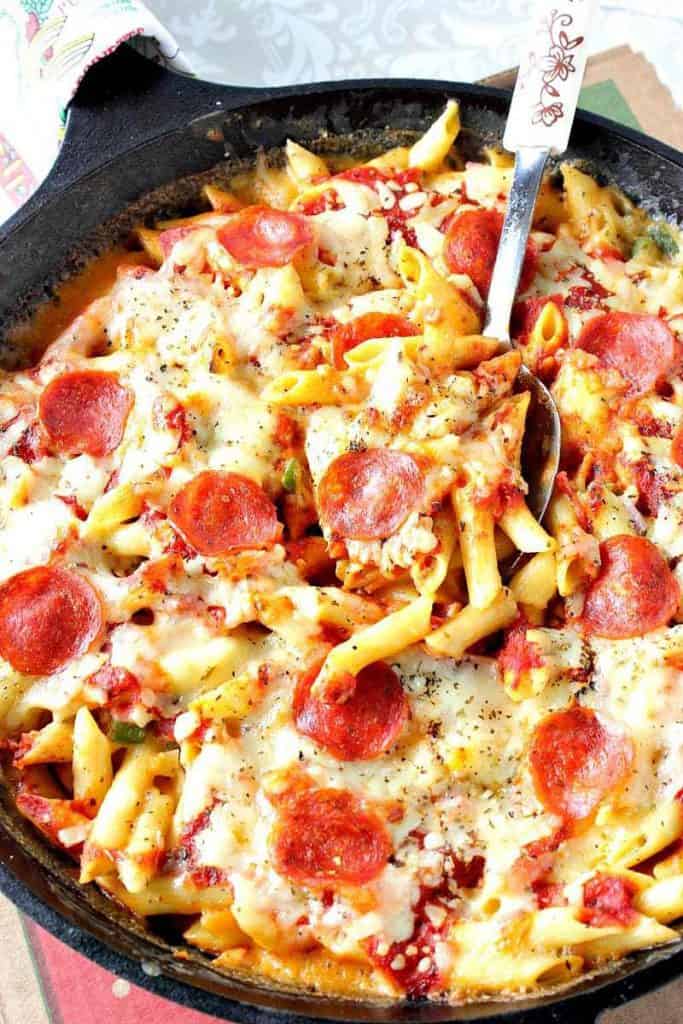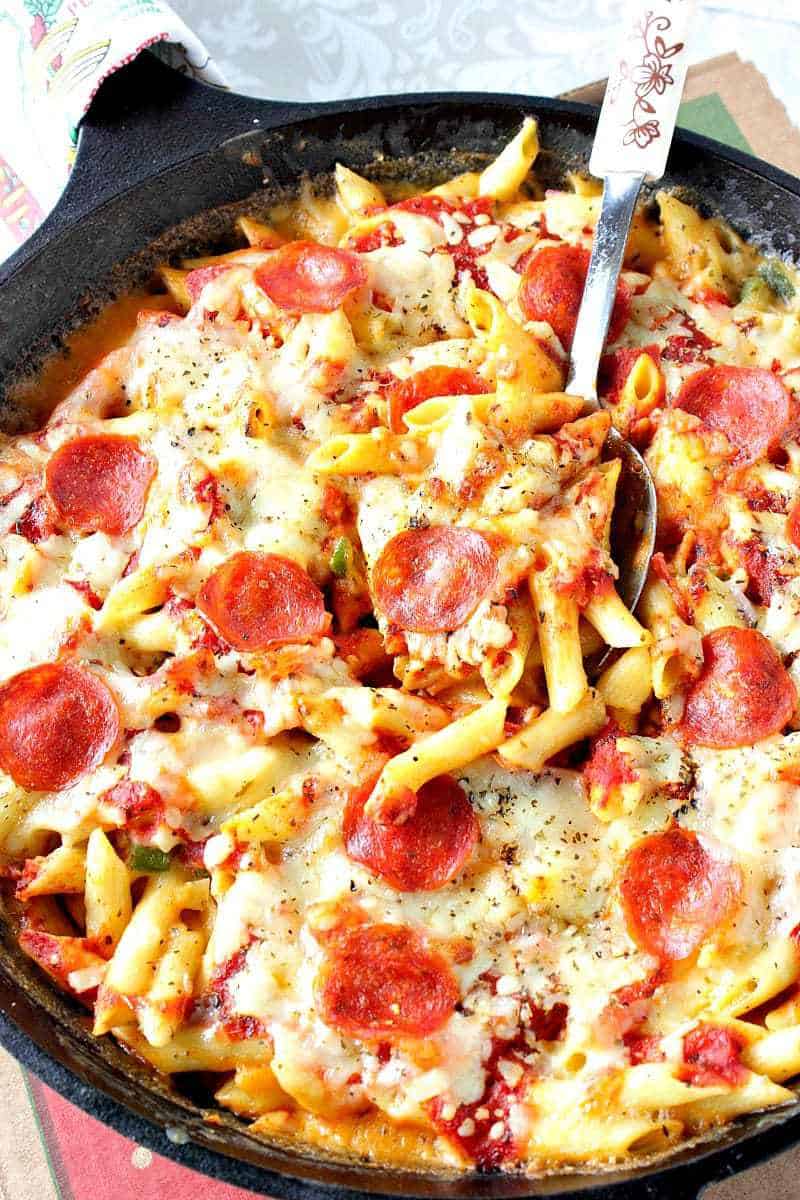 "Black-Eyed Pea Chicken chili is a delicious fast and healthy dinner recipe with a surprising Tex-Mex flair thanks to warm spices, avocado, and lime."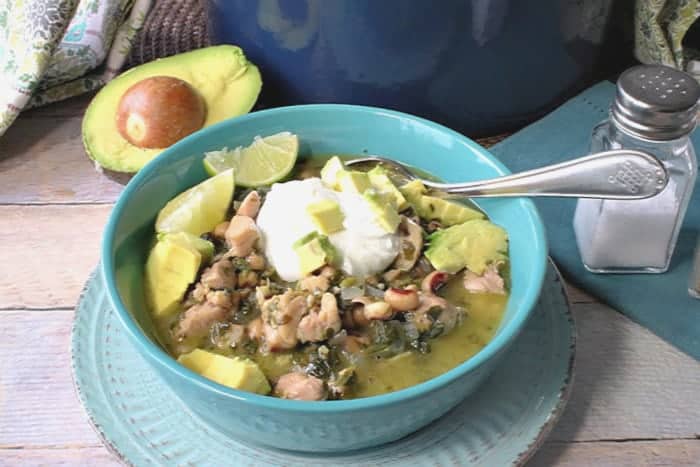 "Today's Easy Weeknight Dinner Recipes Roundup will hopefully free up some of your dinnertime worries and get you in and out of the kitchen in 30 minutes or less."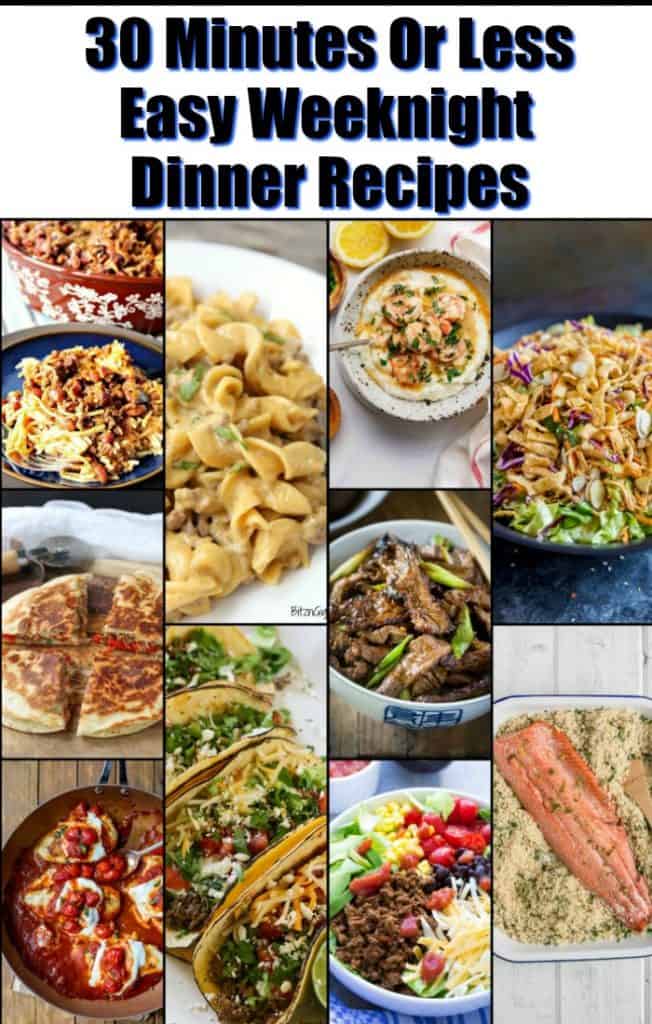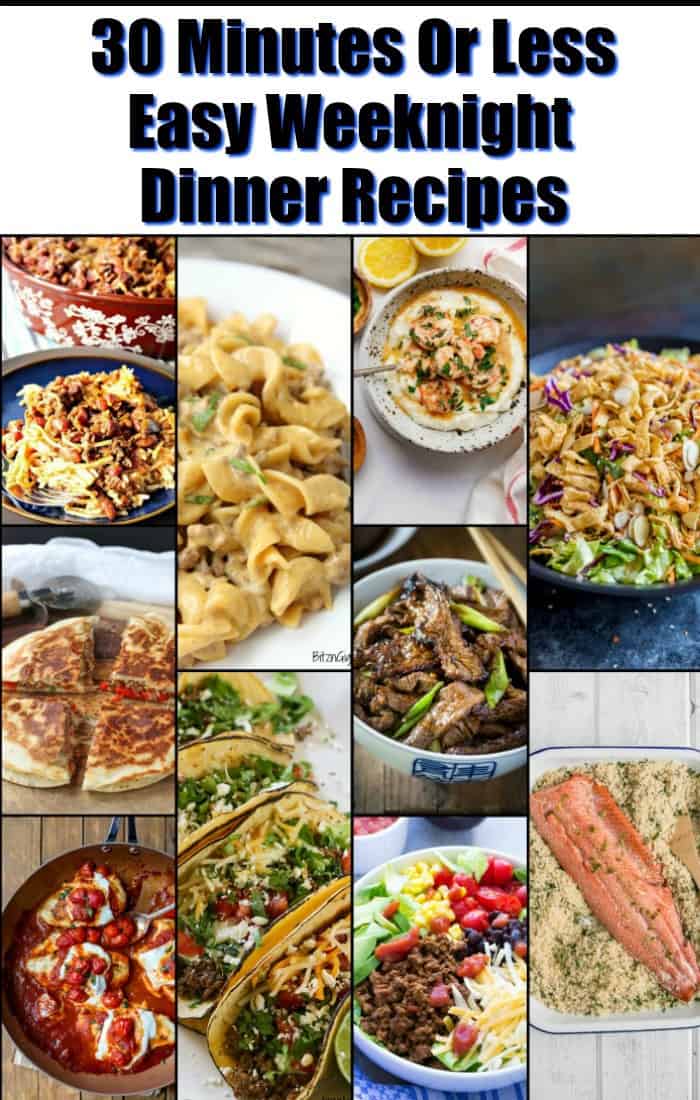 Chicken and Leek Soup with Kale and Noodles (pictured below) This is the place!!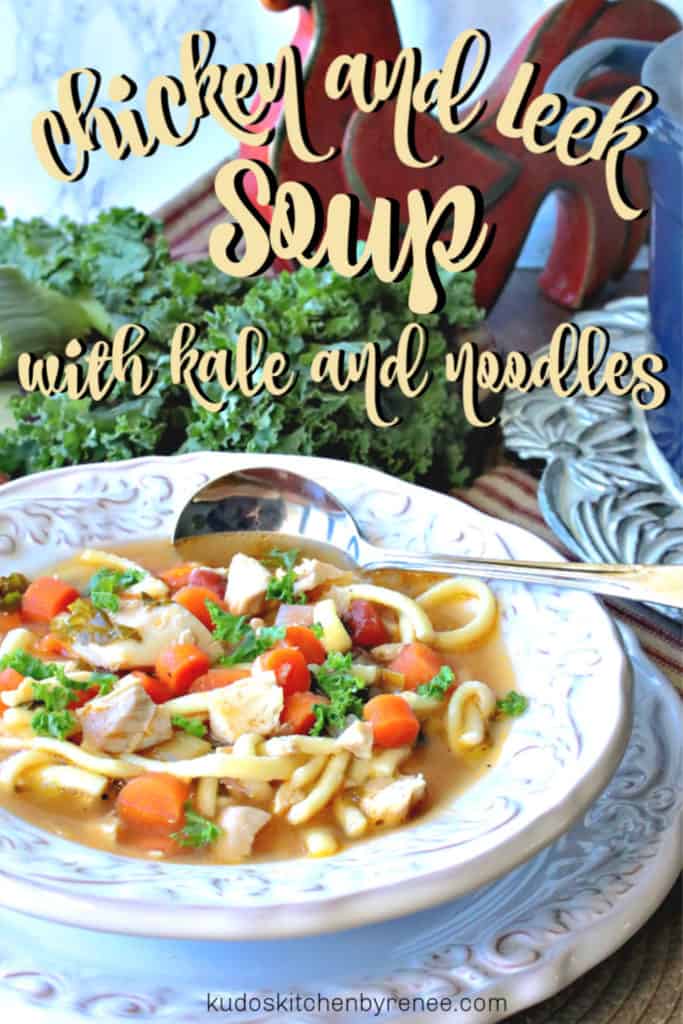 Whether you're working on a blue screen device or in the kitchen, the following affiliate products are ones I can highly recommend to save your eyesight and your sanity.
Below is a photo of my blue blocker computer glasses in action! I swear by them! I work at the computer for what feels like all-day, every-day, and these glasses have relieved a great deal of eye-stress and migraine problems for me.
A neurologist was the one who recommended I get myself some, and it was the best thing he could have told me to do, so now I pass that information on to you!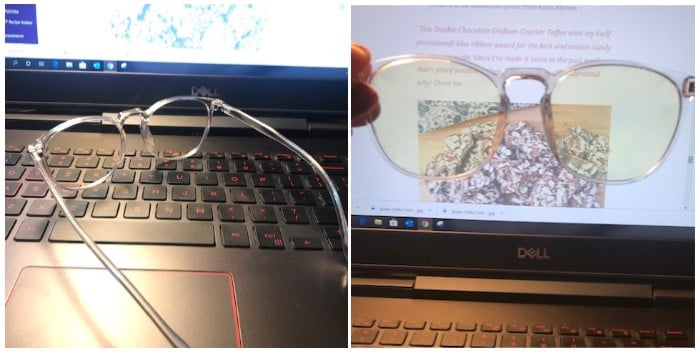 Below is the printable recipe card along with the exact ingredient measurements and nutritional information for making today's fast and easy healthy comfort food Chicken and Leek Soup with Kale and Noodles.
Yield: 12 servings
Chicken Noodle Soup with Leeks and Kale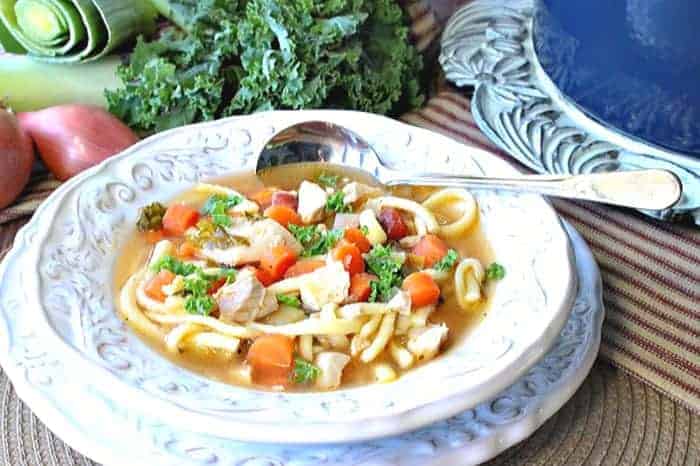 Sit down to a big bowl of chicken noodle soup with leeks and kale to cure whatever ails you. It's comfort food for the body and soul and takes only minutes to make.
Ingredients
2 medium leeks, cleaned and chopped into ½" pieces (approximately 2½ cups)
1 large shallot, minced
3 large carrots, peeled and chopped into 1" pieces (approximately 2½ cups)
2 tablespoons olive oil
4 tablespoons butter, divided
2 teaspoons salt
1 teaspoon pepper
1 can diced tomatoes, with liquid
3 quarts low-sodium chicken broth
2 tablespoons Worcestershire Sauce
1½-2 cups fresh kale, roughly chopped and rubbed for tenderness (plus additional for garnish).
3 cups cooked chicken (store-bought rotisserie chicken or leftovers)
2½ cups egg noodles (approximately 8 ounces)
1 teaspoon fresh lemon juice (or apple cider vinegar)
Instructions
In a large soup pot or Dutch oven, over medium heat, melt the butter and add the olive oil.
Add the prepared leeks and the minced shallots to the pot. Stir occasionally and cook for 2-3 minutes.
Add the prepared carrots, salt, and pepper. Cook, stirring occasionally for an additional 4-5 minutes.
Add the canned tomatoes (with their liquid), chicken broth, and Worchestershire sauce. Bring to a gentle simmer.
Add the prepared kale, chicken, and egg noodles to the pot.
Stir well and continue to simmer until the egg noodles are soft and cooked through (approximately 10-12 minutes).
To finish, add 2 tablespoons of butter, and the lemon juice to the pot. Stir well.
Garnish with fresh chopped kale (if desired) and serve hot.
Notes
Once cooked, cool completely and store in the freezer in freezer-safe containers for up to 6 months.
Frozen kale or spinach may be substituted for fresh kale if desired.
Nutrition Information
Yield
10 servings
Serving Size
1½ cups
Amount Per Serving
Calories

288
Total Fat

15g
Saturated Fat

6g
Trans Fat

0g
Unsaturated Fat

9g
Cholesterol

62mg
Sodium

652mg
Carbohydrates

21g
Fiber

2g
Sugar

3g
Protein

19g
The nutritional information and calorie count provided is intended as a guideline only and has been provided by third-party software.
Thank you so much for visiting me here today in my Kudos Kitchen!
I sincerely hope you've enjoyed today's healthy and easy recipe for Chicken Noodle Soup with Leeks and Kale as much as I've enjoyed bringing it to you.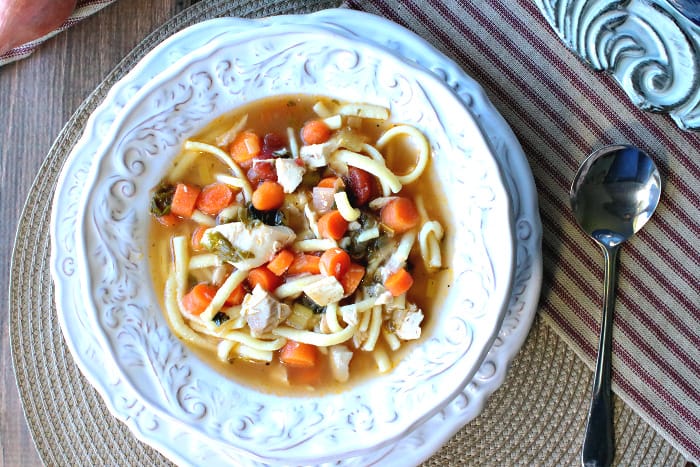 Should you have any questions or comments regarding this recipe or anything else you've seen on my site, please don't hesitate to reach out to me. It is always my distinct pleasure to get back with a reply just as soon as I possibly can!
For more Kudos Kitchen recipe information, please follow me on my social medial channels (listed below), and don't forget to TAG me @kudoskitchen with photos so I can view all your delicious recipe creations! It's exciting for me when you share them, so don't be shy!
Instagram, Pinterest, Facebook, and YouTube
Kudos Kitchen by Renee – BRINGING YOU EASY, ECONOMICAL, AND DELICIOUS DISHES TO FEED YOUR LOVED ONES!
Until we eat again, I hope you have a delicious day!
**Note – The post above includes affiliate links. As always, I truly thank you for your support!
When I find a great product or service I like to share it with my readers. For additional information please view my privacy policy.