What do you get when you roll a sliced apple wedge in pie dough that has been brushed with lots of melted butter, sprinkled with cinnamon sugar, and baked until it's golden brown and crunchy? Cinnamon Sugar Apple Pie Wedges, that's what! Mark my words…you're going to LOVE them!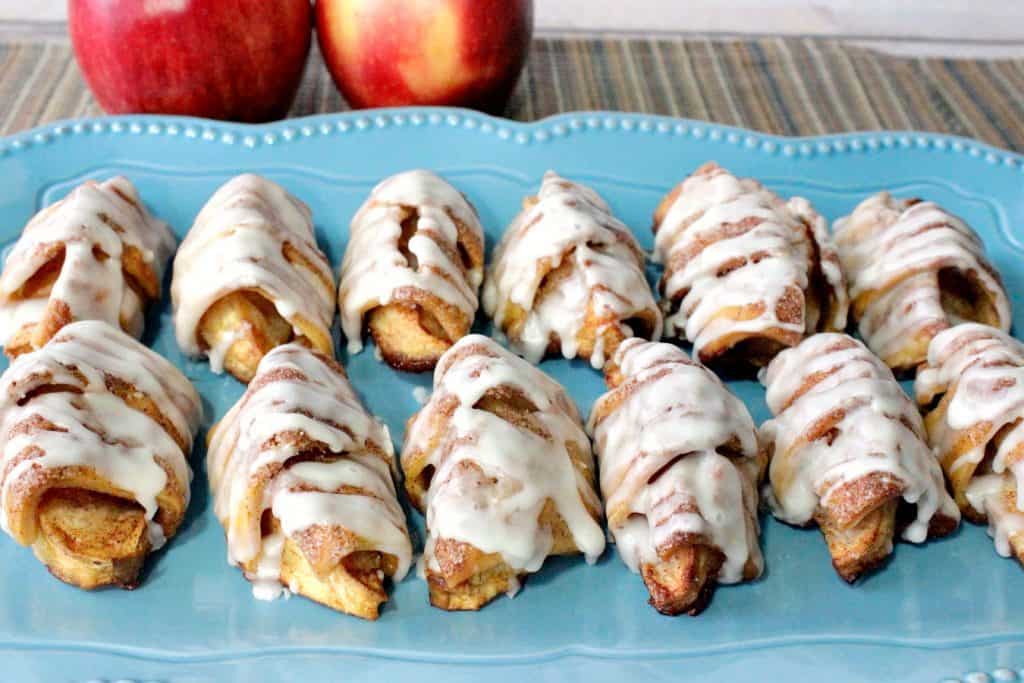 I can't seem to stop myself from coming up with fun and unusual ways to utilize pie dough. More times than not I use the store-bought variety to keep things simple and to make things less intimidating if you're new to baking. Today I'm super excited to share my easy recipe for Deconstructed Cinnamon Sugar Apple Pie Wedges, and you don't need to be a whiz in the kitchen to make them.

For further proof of how easy these Apple Pie Wedges are to make, take a look at the video I made for you. And then get out your supplies and simple ingredients because you're going to want to make these…STAT!
I've made my own pie crust probably only a handful of times. I'm by no means a master at the art of thin and flaky pie dough, and luckily I don't have to be (and either do you). The rolled pie crusts you can purchase in the refrigerated section of the grocery store are very, very good. And, with the amount of butter and cinnamon sugar you'll be adding, no one will even know (or care) that you didn't make your own crust. However, if you'd like to whip up a homemade dough for this recipe, by all means, GO FOR IT! I'm behind you 100%. Turn around. I'm right there waving hello 🙂
SPECIAL NOTE: At the bottom of this post I'll leave you a few links for some of the best homemade pie crust recipes from a few of my favorite bloggers. Don't forget to check them out!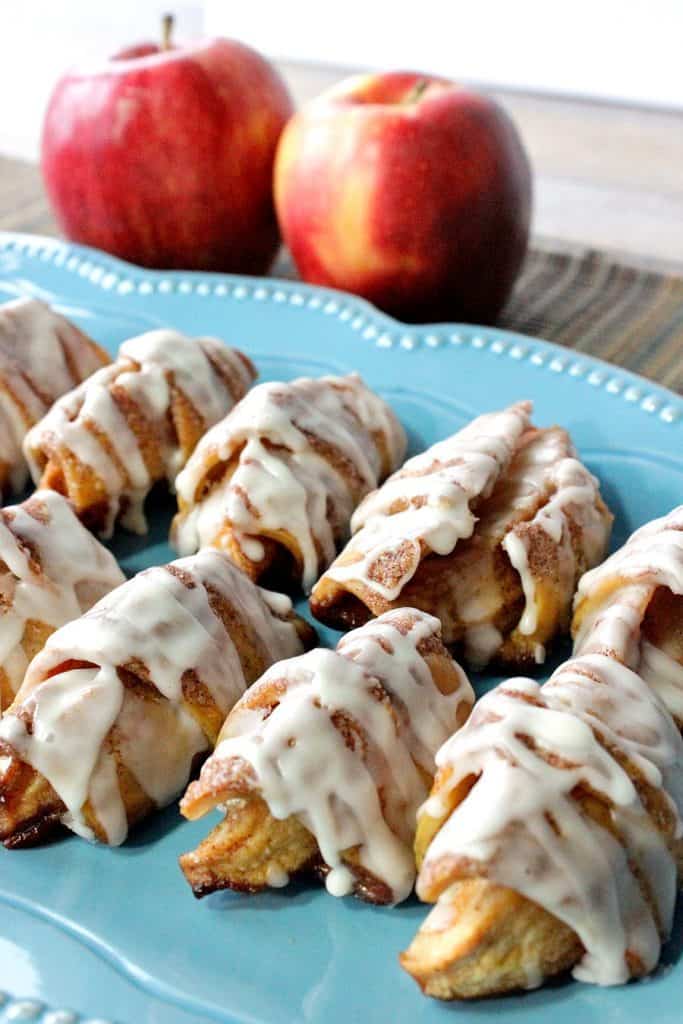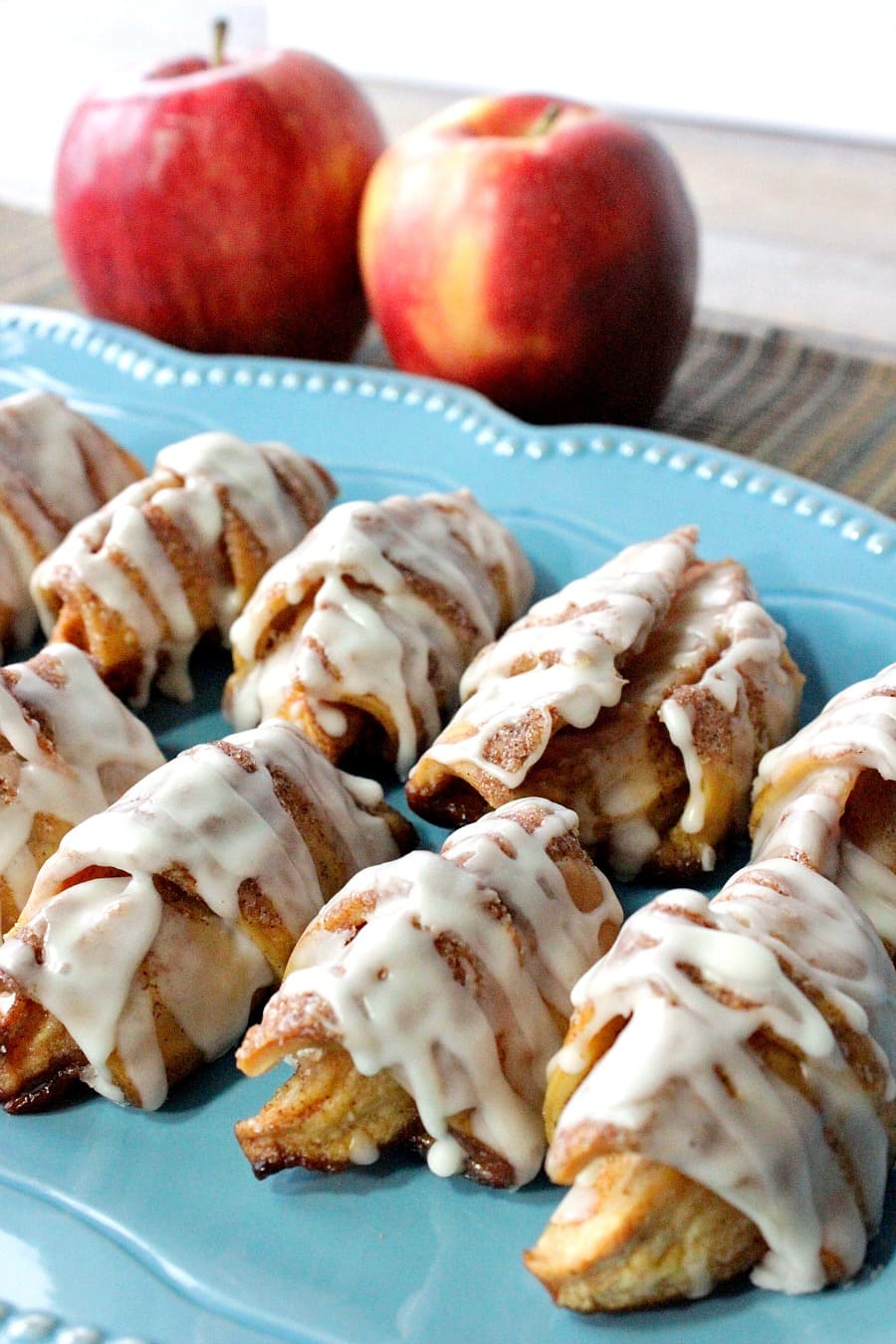 The apple I chose to use for these Deconstructed Apple Pie Wedges is the Pink Lady variety. They're my favorite apple. They're sweet, mildly tart and have a crisp texture and a lovely crunch when you bite into one, fresh. They can be rather expensive if you don't buy them when they're on sale, so if you'd prefer to shop the sales, Honey Crisps or even Granny Smiths will work wonderfully well in this recipe. Just remember that only two apples will give you 24 apple pie wedges, so all in all, this is a relatively inexpensive dessert.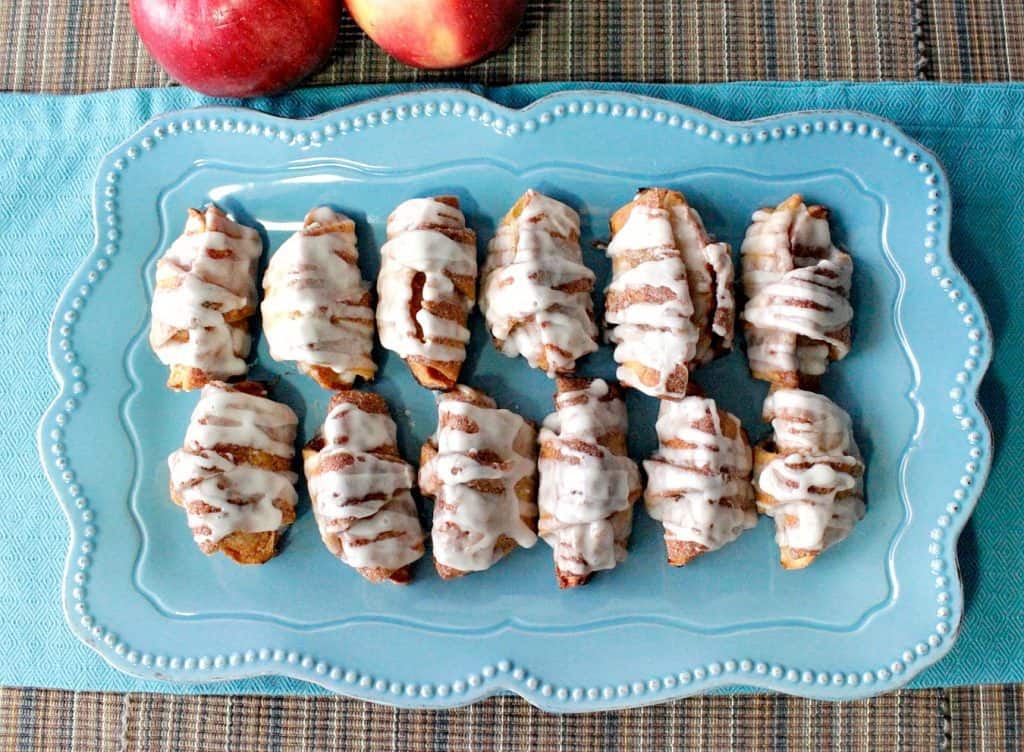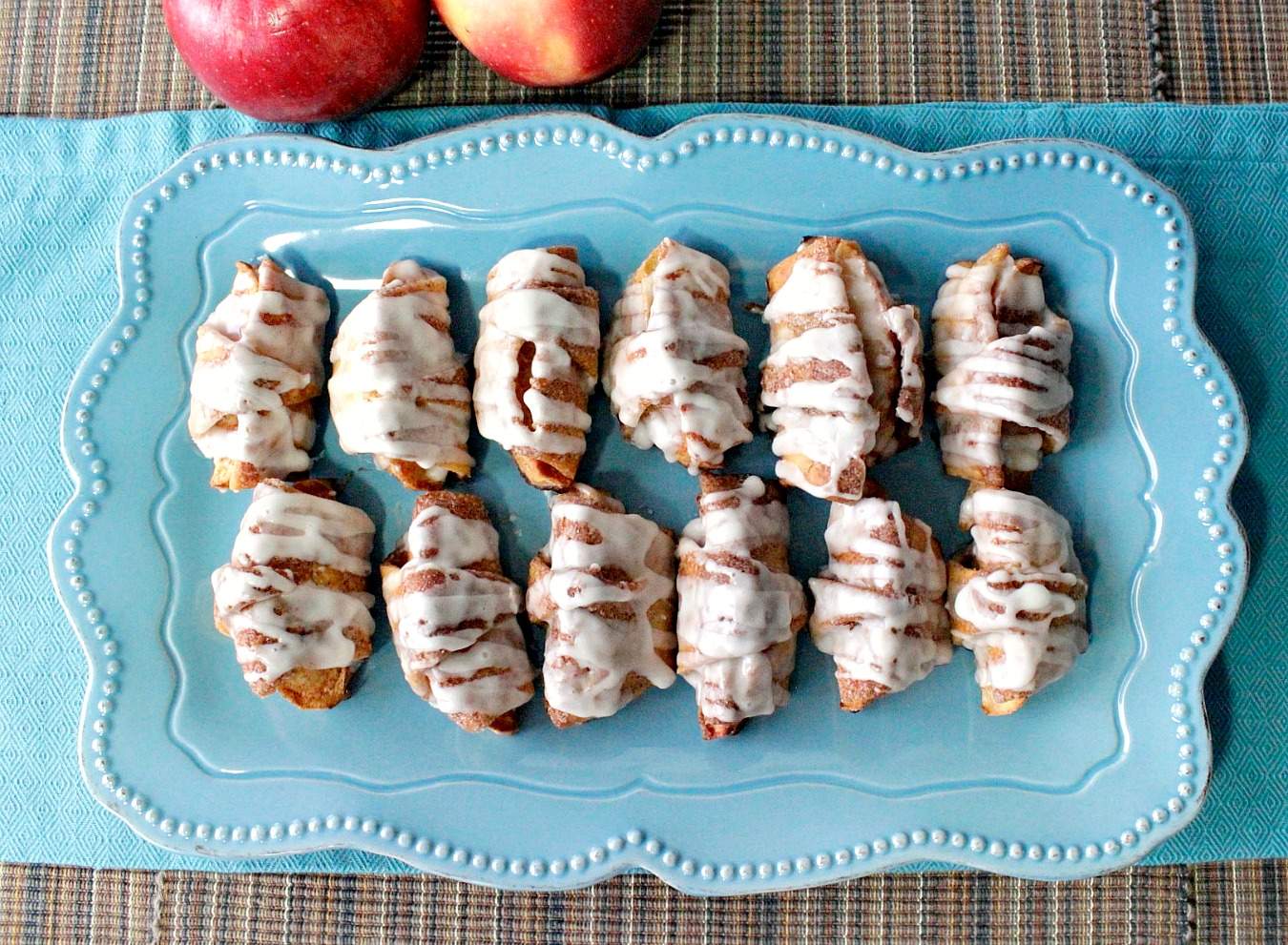 The idea for these apple pie wedges came to me several months ago. Each and every time I purchased the pie dough to make them, I'd have another idea of what to do with the dough, and these wedges would keep getting put on the back burner. I must have purchased pie dough at least four different times, each with the thought of making these wedges, and each time they went to the end of the line. I guess the old saying still holds true. Good things come to those who wait!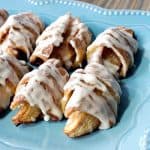 Buttery Deconstructed Cinnamon Sugar Apple Pie Wedges
What do you get when you roll a sliced apple wedge in pie dough that has been brushed with lots of melted butter, sprinkled with cinnamon sugar, and baked until it's golden brown and crunchy? Cinnamon Sugar Apple Pie Wedges, that's what! Mark my words...you're going to LOVE them!
Ingredients
2-3

apples

peeled, cored and sliced into wedges (an apple corer works best for size)

1 9

" round pie crust

thawed

6

tablespoons

butter

melted

3

tablespoons

granulated sugar

1

tablespoon

ground cinnamon

1½

cups

confectioners sugar

1

teaspoon

vanilla

2

tablespoons

milk

Tools and equipment:

Apple slicer

corer

apple peeler

pastry brush

baking sheet

parchment paper

spoons

medium bowls

paring knife or pizza cutter
Instructions
Preheat oven to 350 degrees

Roll out the thawed pie dough and slice the dough into 12 wedges

Brush the sliced dough with half of the melted butter.

Combine the cinnamon and sugar into a bowl and sprinkle half the mixture over the buttered pie wedges.

Roll each peeled apple slice in a wedge of the prepared pie dough.

Place each rolled wedge onto a parchment lined baking sheet.

Brush each rolled wedge with the remaining melted butter and sprinkle each with the remaining cinnamon sugar.

Bake in a preheated oven for approximately 60 minutes or when golden brown and the apples are tender.

Cool completely.

Meanwhile, mix the confectioners sugar with the vanilla and milk until no lumps remain.

When cool, drizzle the wedges with the glaze and serve at room temperature.
Recipe Notes
Each 9" pie dough makes 12 apple wedges.
Serve warm, or at room temperature with vanilla ice cream.
Store in a covered container for 2-3 days, refrigerated, or at room temperature.
If you're wondering what I did with all that other store-bought pie dough that I purchased with the intentions of making these apple pie wedges, but then didn't, here are the recipes that pushed their way to the front of the line (in no particular order).
Colorful Autumn Leaves Apple Pie: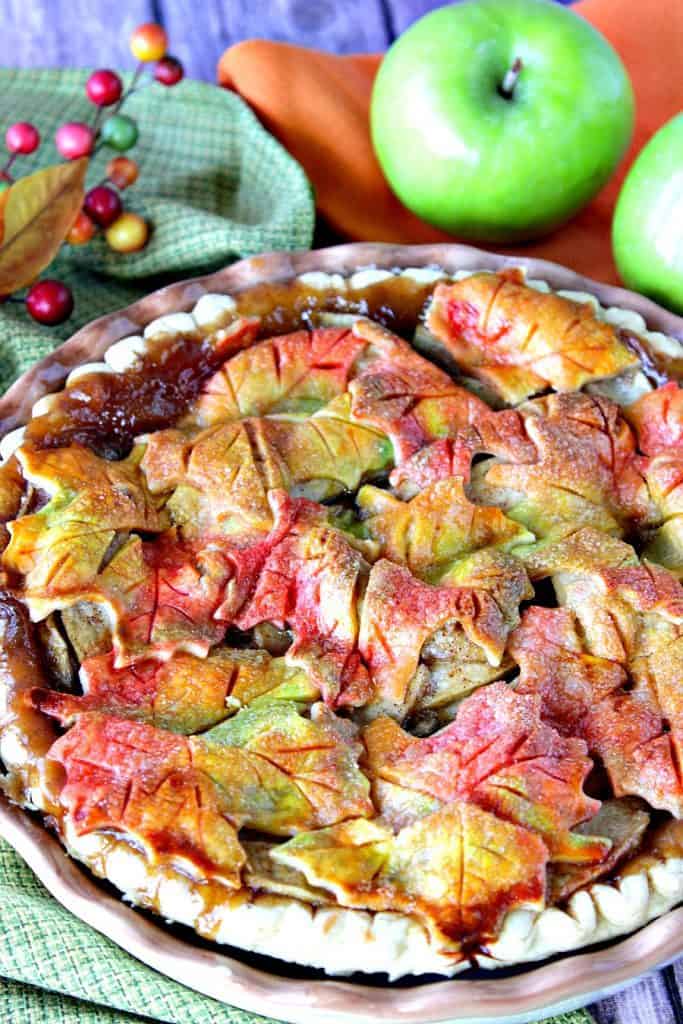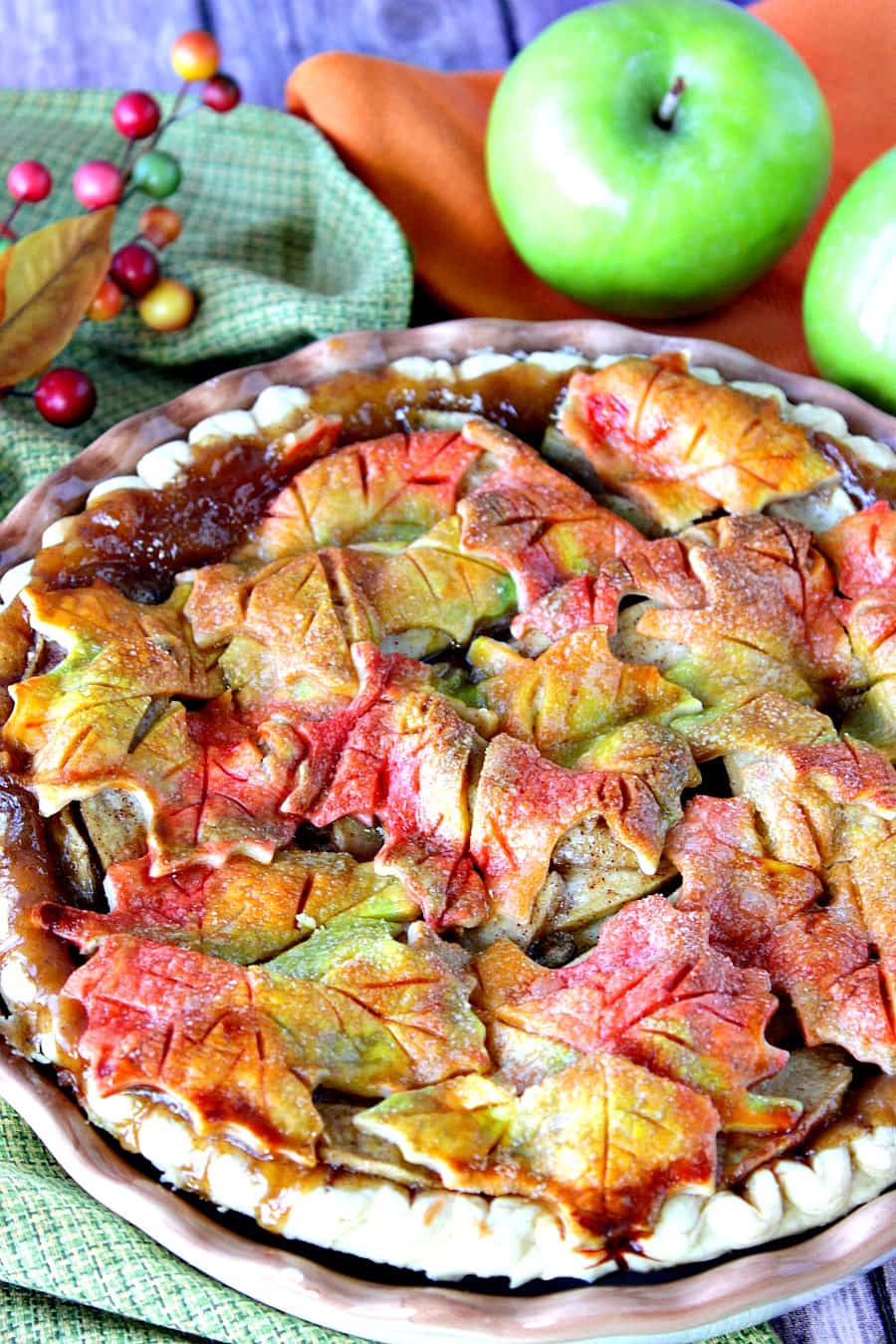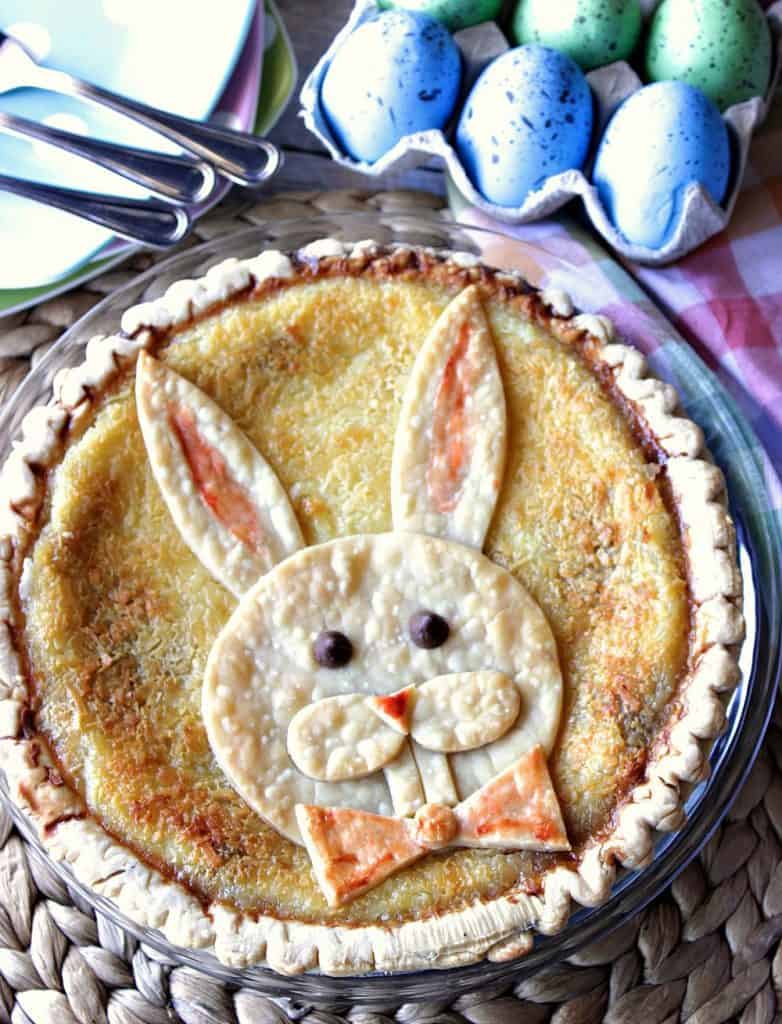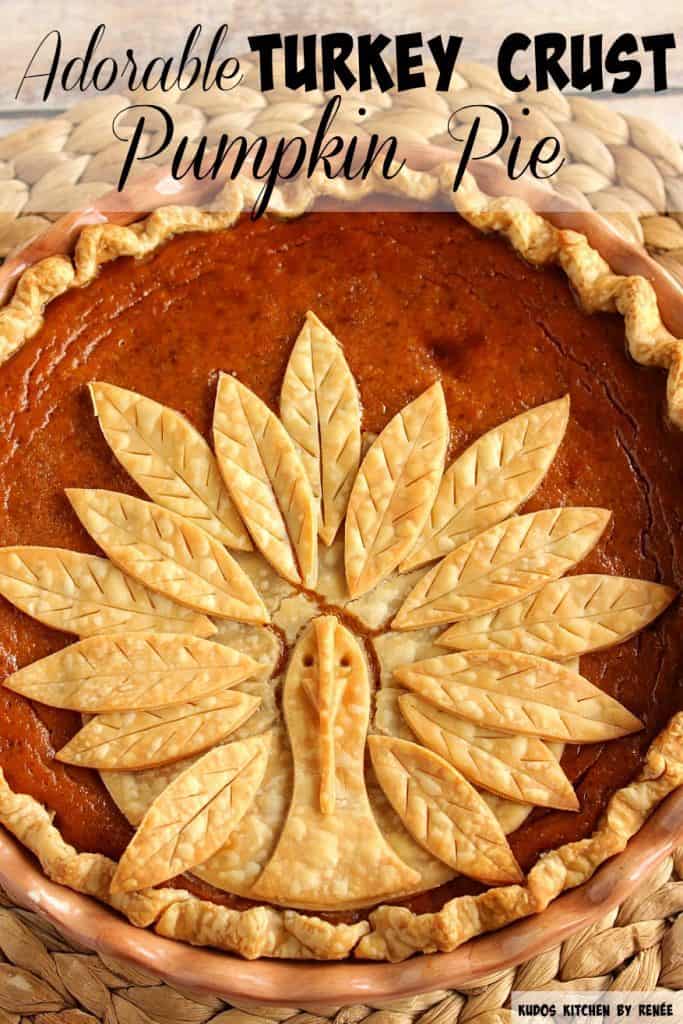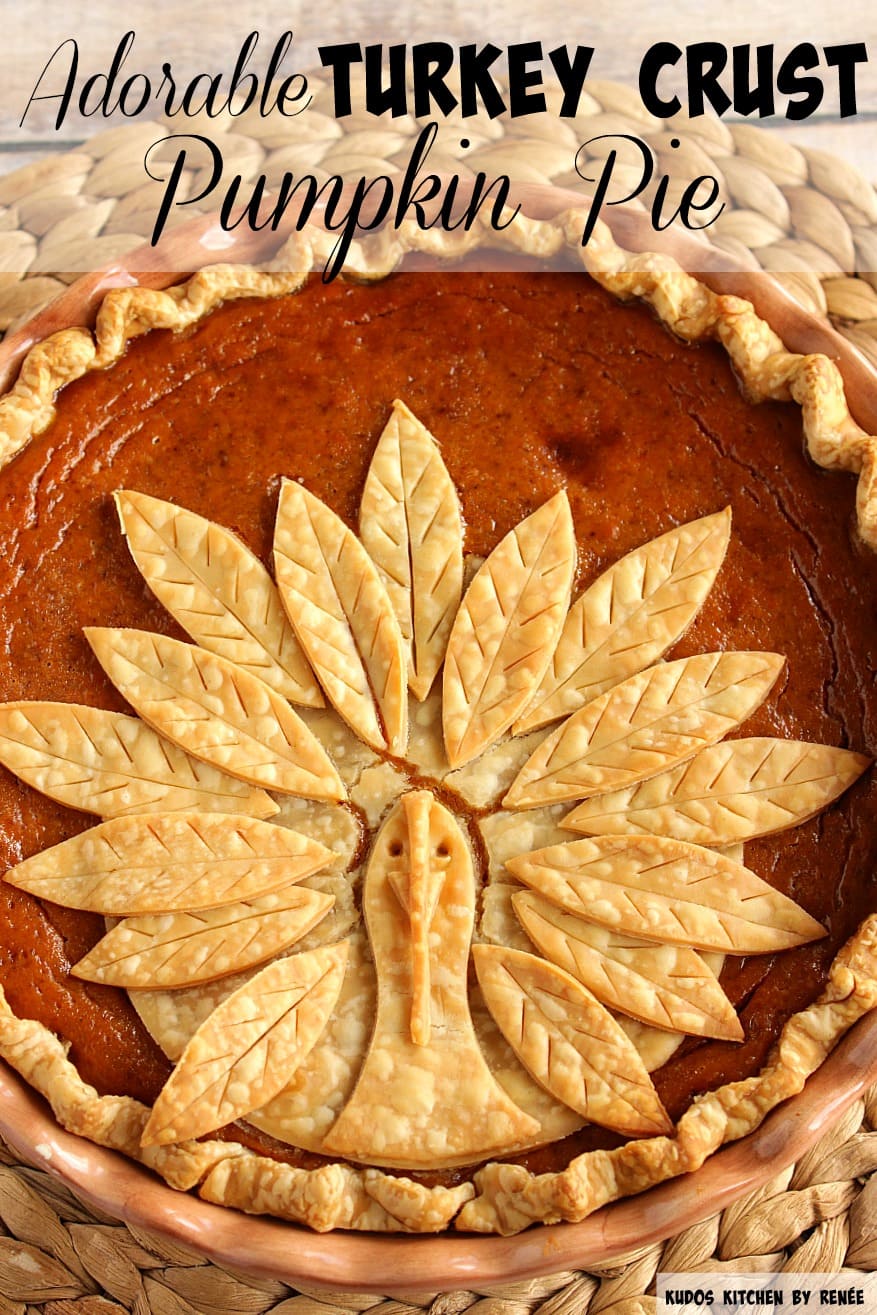 As I stated earlier, each and every one of above pies can be made with homemade crust should you choose to go that route. The following recipes I'm recommending for homemade pie crust are from bloggers I admire and trust. I hope you'll take a moment to click on over and print their recipes for the next time you want to make an incredibly delicious homemade crust.
No Excuses 5-Minute Homemade Pie Dough from Comfortably Domestic.
Best Gluten Free Pie Crust from Comfortably Domestic.
Perfect Pie Crust from Add A Pinch.
Art of the Pie Dough by Kate McDermott
The following Amazon.com items are some suggested products I've chosen that will aid you in the making of this recipe for Buttery Deconstructed Cinnamon Sugar Apple Pie Wedges, if needed. By clicking on the item, you'll be taken directly to Amazon.com if you're interested in purchasing any of these products. You are in no way required to do so, and you will not be charged in any way unless you decide to purchase a product through Amazon.
From the links I listed above for the pie crust recipes, you may recognize the apron design I painted for Kirsten of Comfortably Domestic. It is one of the cutest blog designs I've seen, and her logo fits Kirsten's niche to a tee! I had a fun time painting it for her and I hope she wears it proudly in her kitchen as she's whipping up all her yummy pie recipes.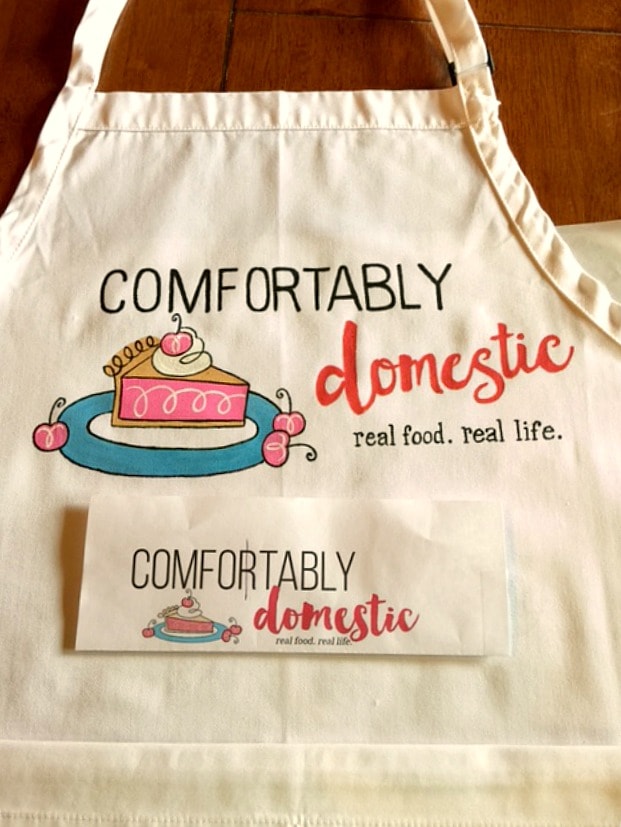 All of my hand painted aprons are painted to order and unique. The aprons I paint on are manufactured by Chef Works and are a 65/35 cotton/poly blend. Each apron has adjustable neck straps, extra long ties, and two large front pockets. My hand painted aprons are completely machine washable and dryable (no fabric softener, please), and heat set for durability and long life. Custom orders are always welcome and I will happily paint and design from any photo, idea, or description you send my way. If there is an apron design I can paint for you, please don't hesitate to contact me or visit my shop (aprons coming soon).
Kudos Kitchen by Renée ~ Where food, art, and fun collide each and every day!
Until we eat again, I hope you have a delicious day!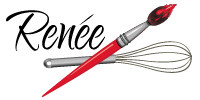 The post above includes affiliate links. When I find a great product or service, I like to share it with my readers. Sometimes I use affiliate links so I can earn commission for my recommendations. As always, I thank you for your support!