Chocolate and Peanut Butter is a classic combination that only gets better when mixed with frosted cornflake cereal and marshmallows. These chocolate-drizzled tiger paws cereal bars are not only good...they're GRRREAT!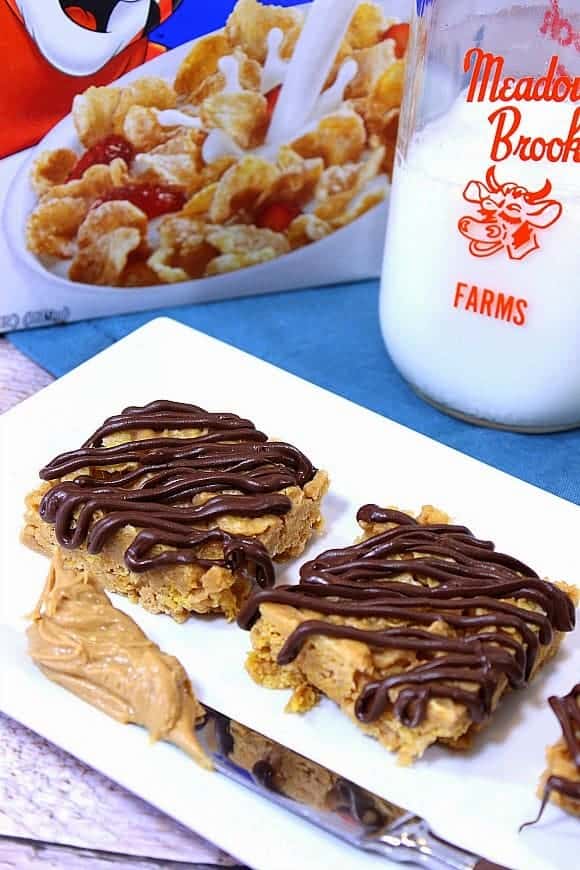 Today I'm sharing a recipe for something that I haven't made since my boys were little.
These no-bake tiger paw cereal bars are always a huge hit and since they're a no-bake treat, they're super simple for anyone to make.
**Please Note - The printable recipe card with detailed instructions, complete ingredient measurements, and nutritional information for making Peanut Butter and Chocolate Tiger Paws Cereal Bars is available at the end of this post. OR you can hit the "jump to recipe" button (found above) to be taken directly to the recipe.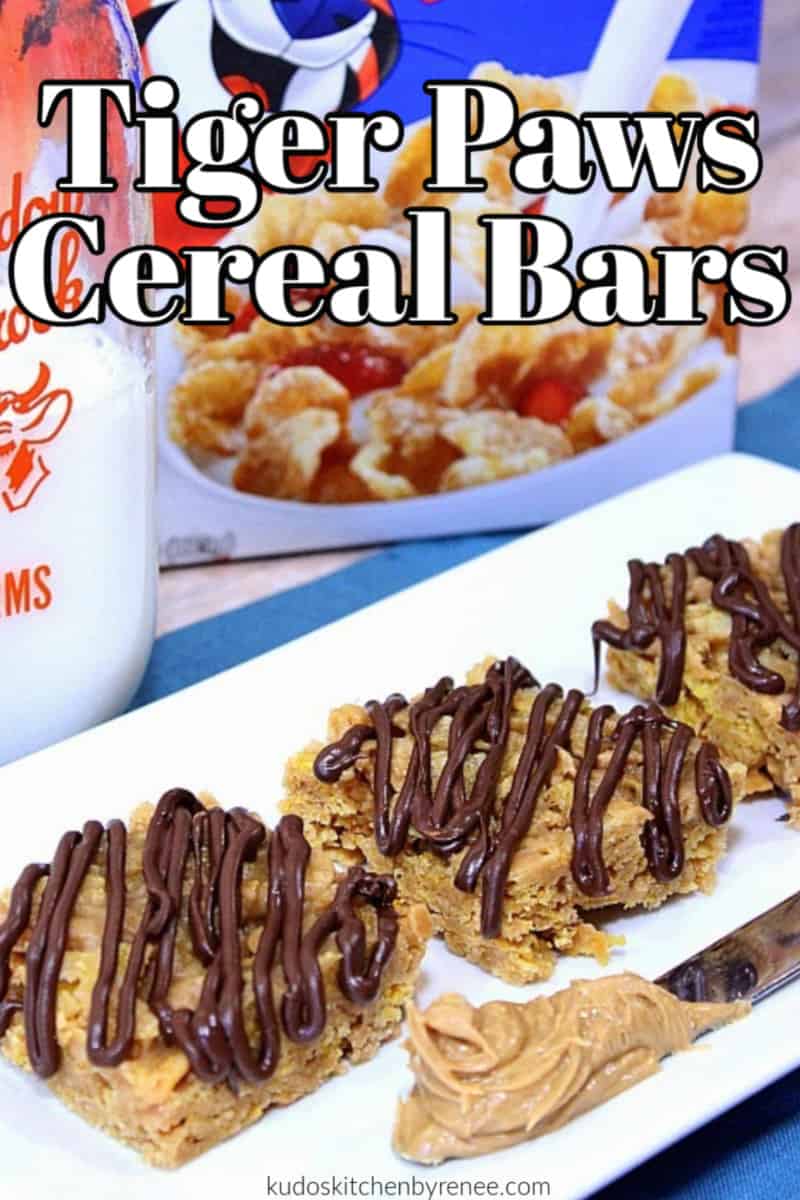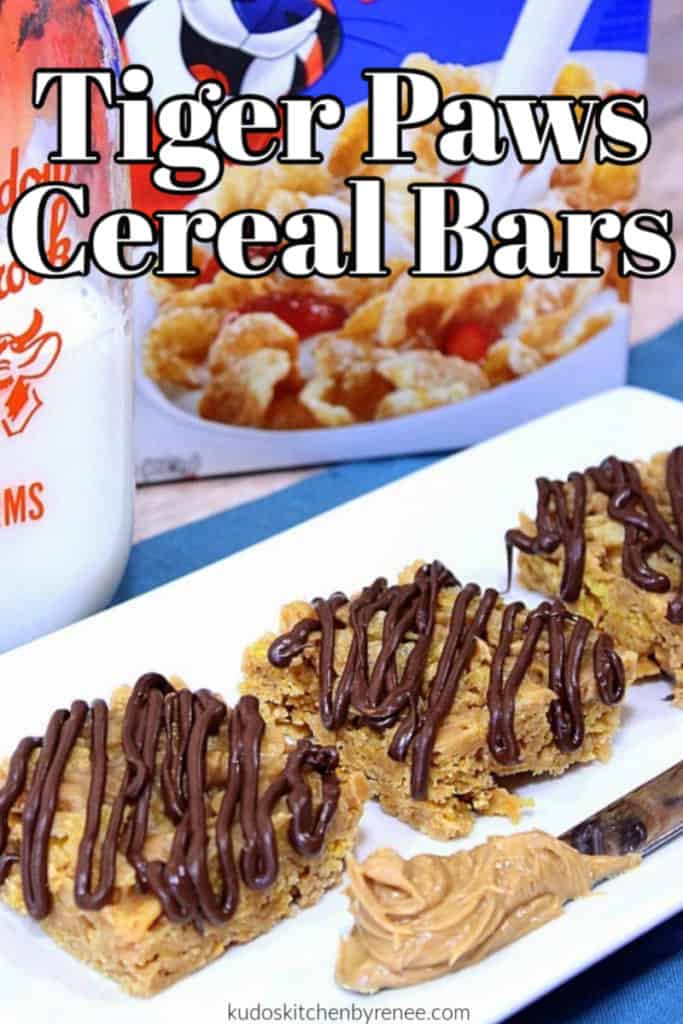 The ingredient list:
**Note - The following lists of ingredients plus kitchen tools and equipment contain affiliate links (highlighted in blue) for your consideration and shopping convenience. #CommissionsEarned
mini marshmallows
sweetened cornflake cereal
creamy peanut butter
chocolate chips
butter
Kitchen tools and equipment needed:
Why this recipe works?
These Chocolate Drizzled Peanut Butter Tiger Paws are very similar to those little puffed rice cereal treats (you know the ones).
The difference is that in place of the puffed rice cereal, sweetened corn flakes are used along with creamy peanut butter.
They're then mixed with melted marshmallows and butter (how bad can that be?) and then pressed into a 9 x 13 pan.
Once cooled, they're cut into squares and drizzled with melted chocolate...making them not only good but GRRRREAT!!
Can chunky peanut butter be used in this recipe?
Yes! Swap out an equal amount.
Can other kinds of nut of butter be used for this recipe?
Yes! Swap out an equal amount of your favorite nut butter.
Can the chocolate be omitted from this recipe?
Sure thing. It's completely up to you!
Can other forms of flavoring chips be used?
Of course!
Why not try white chocolate chips or even cinnamon chips for something completely different.
Can add-ins be used for this no-bake cereal bar recipe?
Oh yum! Let's make a list of some...
toffee chips
crushed cookies
mini candy pieces
gummy snacks
jelly beans
broken candy bars
cinnamon candy
chopped nuts
pretzel pieces
peanut butter filled pretzels
caramel corn
jimmies
brownie pieces
You get the idea. Go wild and have fun!
Can other cereals be used?
Yes! Sure!
The name Tiger Paws Cereal Bars stems from the fact that these are made from sweetened frosted cornflakes, but I'm good with any type of cereal swap-out you'd like to make.
It's completely your call!
Want more chocolate and peanut butter recipes?
Chocolate Doughnuts with Peanut Butter Glaze by Lauren from Lauren Kelly Nutrition
Chocolate and Peanut Butter Ice Cream by Kudos Kitchen by Renee
Below is the printable recipe card along with the exact ingredient measurements and nutritional information for making today's easy no-bake cereal bar dessert recipe.