This vintage cookie recipe dates back to the 1930's. Vintage Rocks Cookies are fast and easy to make and don't require any special equipment. A large bowl and a spoon will work wonderfully well. After all, if it was good enough for grandma…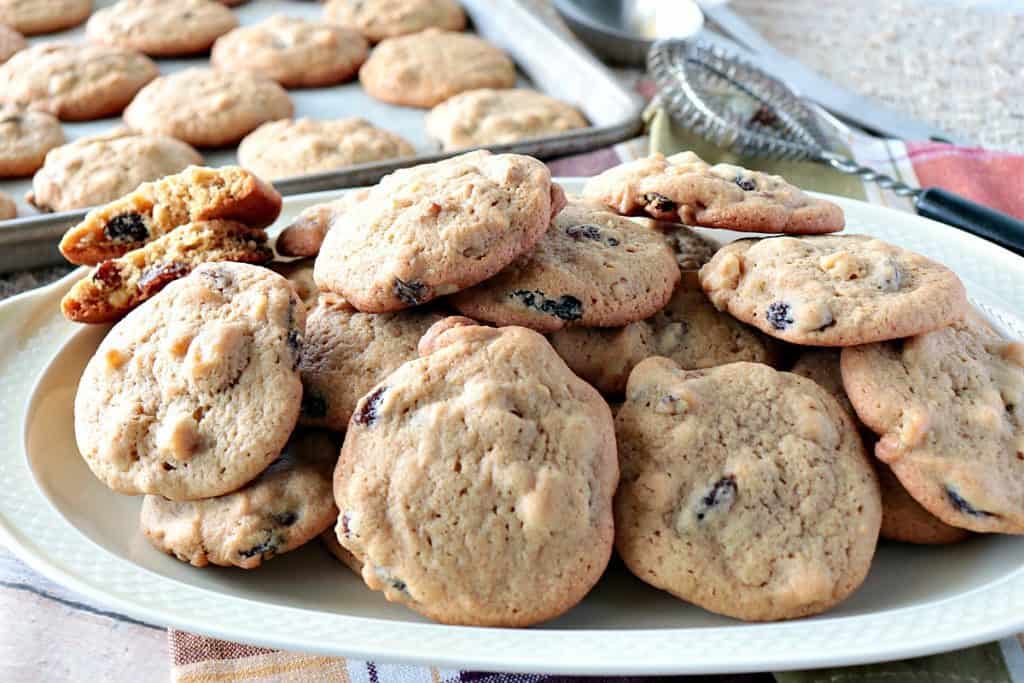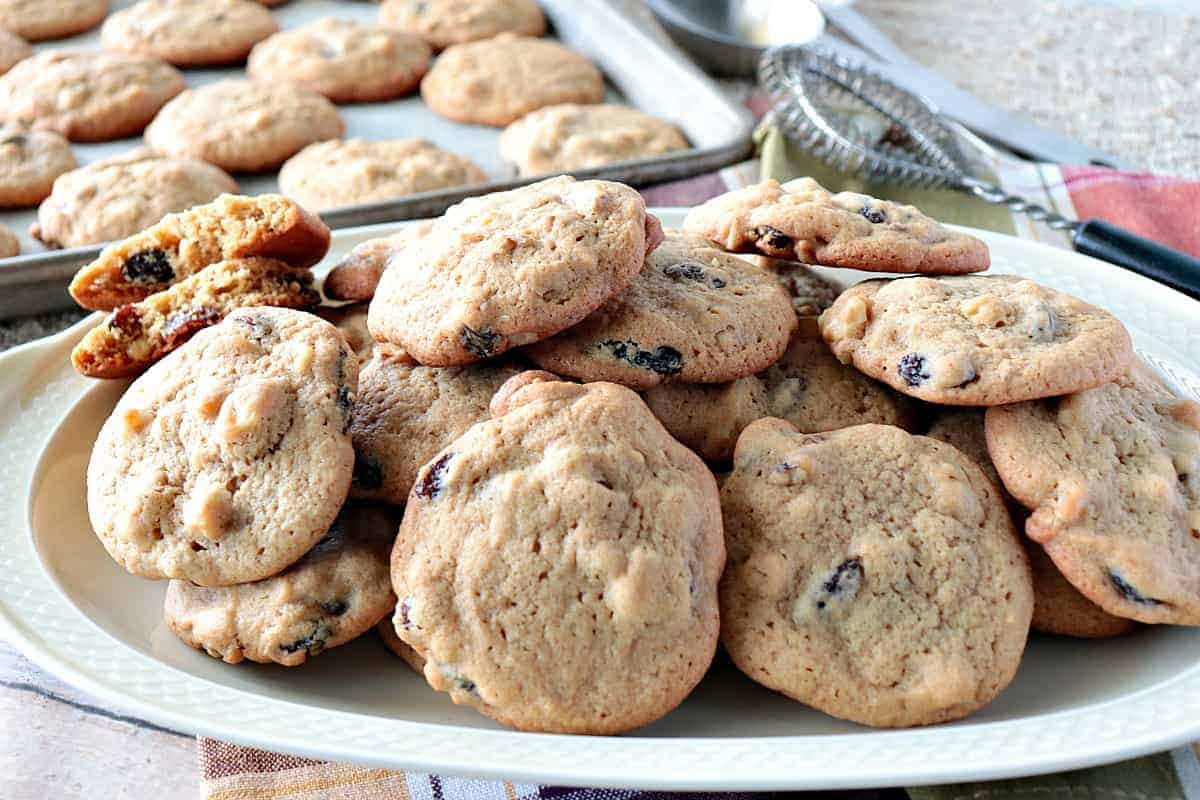 For me, my original Kudos Kitchen recipe post for these 1930's Vintage Rocks Cookies dates back to December of 2011. Since it's been a considerable amount of time since I updated this post and the photos (7 years to be exact), I thought it was high time to do so.
**Please Note – The printable recipe card with detailed instructions and complete ingredient measurements for making 1930's Vintage Rocks Cookies is available near the end of this post.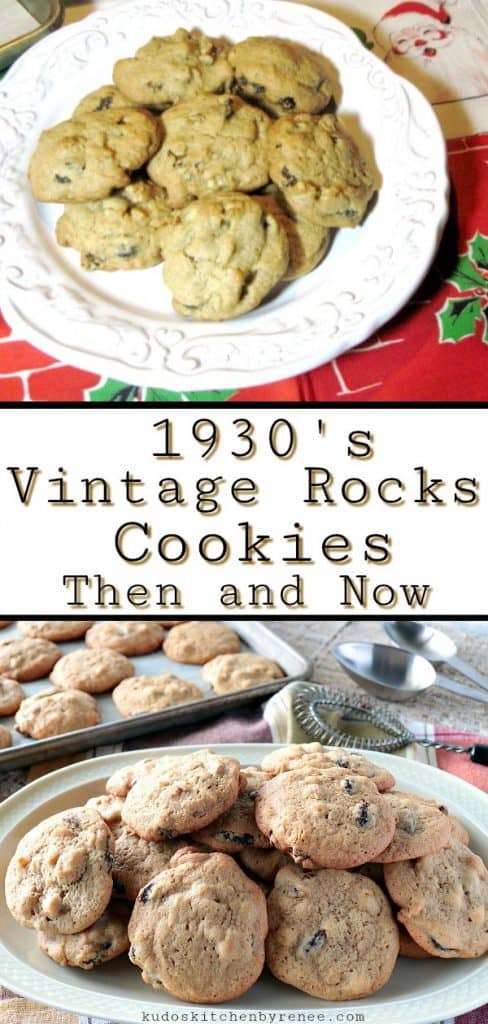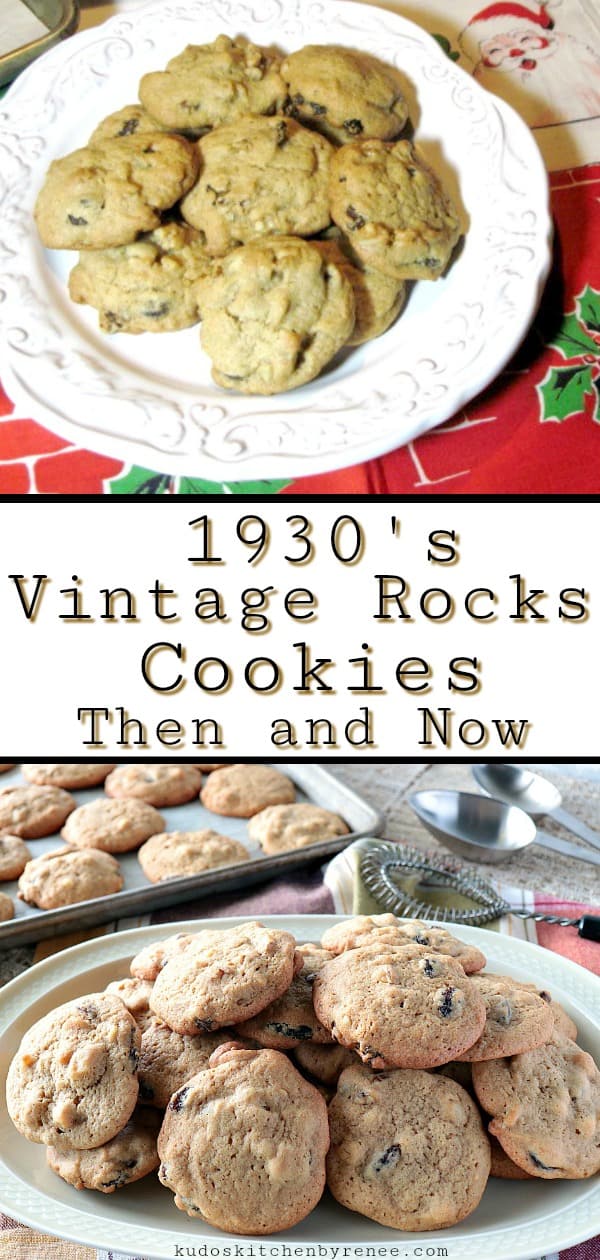 The ingredient list for making 1930's Vintage Rocks Cookies;
butter
brown sugar
eggs
vanilla
all-purpose flour
baking powder
baking soda
salt
ground cinnamon
raisins
walnuts
Here is one of my original photos from 2011. I think that you'll agree, it wasn't the best, but at the time I thought I was "rockin' it!" LOL! Pun intended!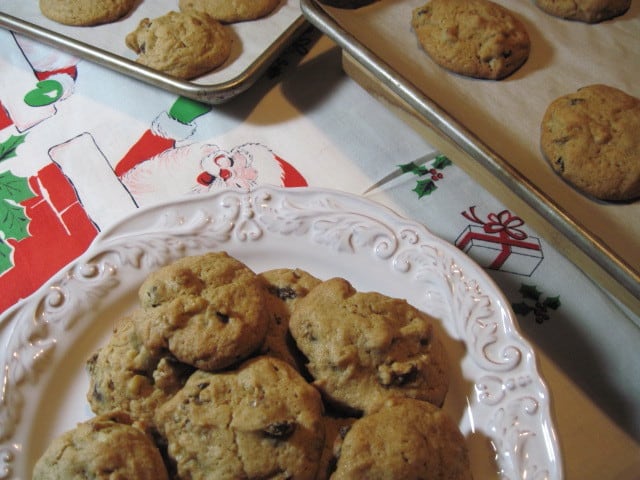 And this is what I wrote about these 1930's Vintage Rocks Cookies back in 2011 –
A while ago a dear twitter friend of mine, Michele of Funky Chunks Soap, sent me a fabulous vintage cookbook from her collection after she'd heard that I was starting my own vintage cookbook collection. It was such a kind gesture that I sincerely hope she understands what her surprise gift in the mail meant to me.
Upon paging through the book, I ran across a small, warn slip of paper with a handwritten recipe that simply said "Rocks". The directions were sparse as were the list of ingredients. I immediately knew I had to make these cookies as my tribute to this unknown woman whose spirit is now welcomed into my kitchen with open arms and our shared love of baking.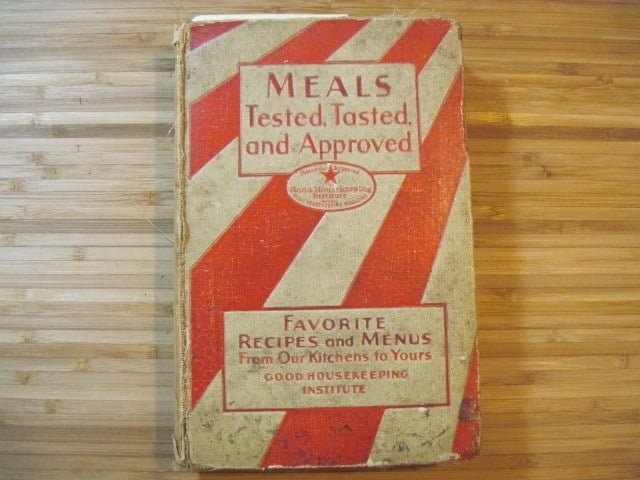 I'm going to assume that my new/old found friend is Ruth B. Maxwell of Miniwa, Ohio and this cookbook had been lovingly given to her by Grandma Leyda. It's hard to see these names as they're written in faint pencil on the inside cover of the book, but they're there.
These two women, whom I've never had the pleasure of meeting, are now a part of my heart and home. I am grateful to have them grace my kitchen as I share with you their recipe for "Rocks".
Since I decided to make this vintage recipe for THE GREAT FOOD BLOGGER COOKIE SWAP (#fbcookieswap)…
I felt it only appropriate that I did it the old-fashioned way so I opted to use a large bowl and a wooden spoon instead of my modern Kitchenaid mixer. I think Ruth and Grandma Leyda would have been pleased.
Having a decent knowledge of cookie baking, the fact that the recipe seemed to be missing a considerable amount of directions wasn't a deterrent for me at all so I forged ahead.
The only thing I did change however to the list of ingredients (if you know me, then you know I can't be stopped even if it means messing with history). To the original recipe, I added a pinch of salt, and 1 teaspoon of vanilla. Is it so wrong?
Want to know the health benefits of walnuts? Check out this article at Healthy Line.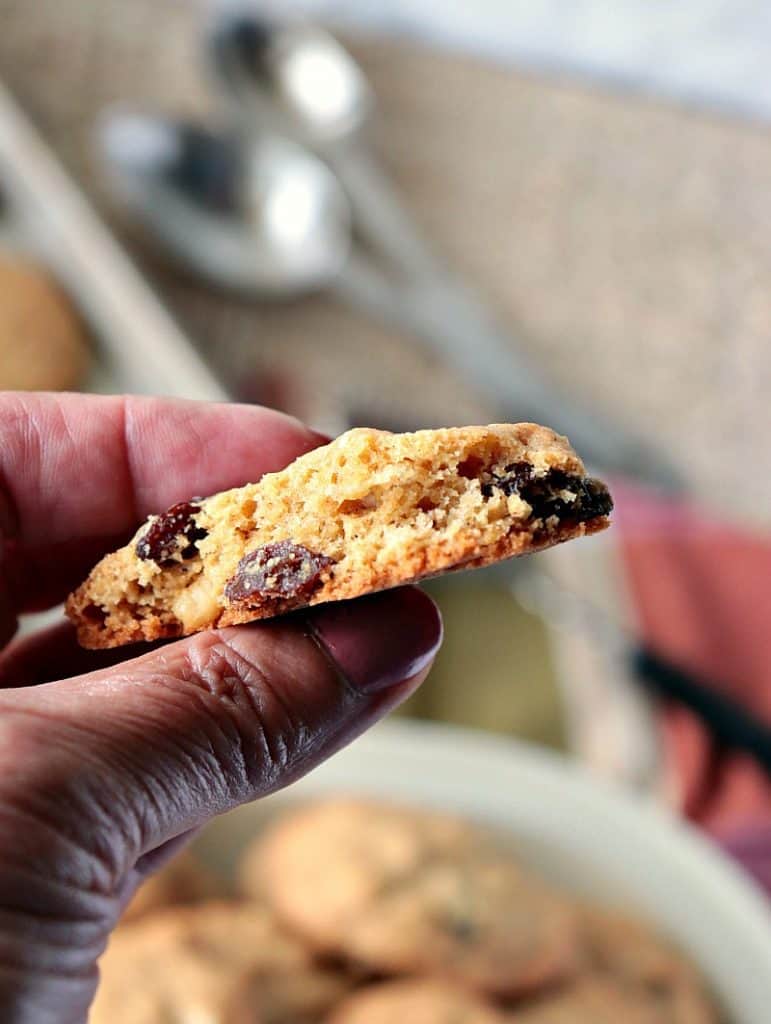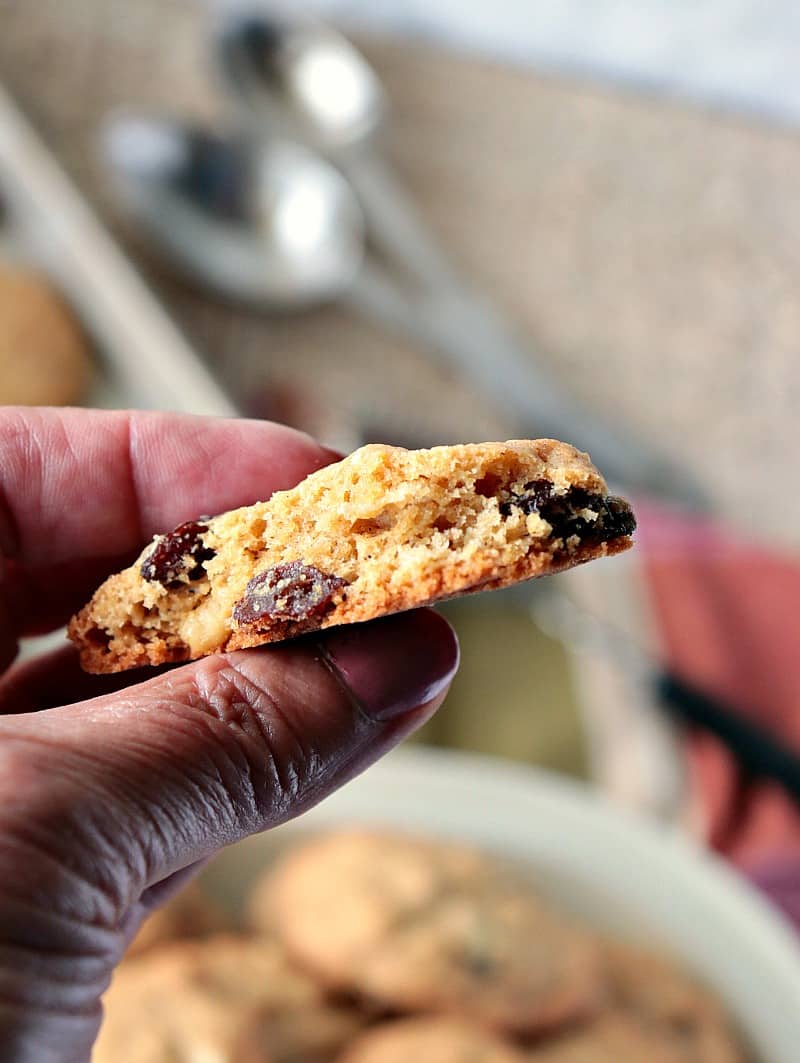 Below is the printable recipe card for today's 1930's Vintage Rocks Cookies.
If you've enjoyed this recipe, I'd appreciate if you'd take a moment to give this recipe some feedback by way of stars near the comment section at the end of this post. Thank you.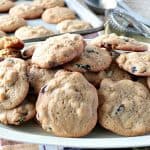 1930's Vintage Rocks Cookies
This vintage cookie recipe dates back to the 1930's. Vintage Rocks Cookies are fast and easy to make and don't require any special equipment. A large bowl and a spoon will work wonderfully well. After all, if it was good enough for grandma...
Course:
Dessert, Dessert - Cookies
Keyword:
vintage cookies, vintage rocks cookies
Ingredients
1½

cups

brown sugar

1

cup

butter,

softened

3

eggs

1

teaspoon

pure vanilla extract

3

cups

all-purpose flour

2

teaspoons

baking powder

½

teaspoon

baking soda

1

teaspoon

salt

1

teaspoon

ground cinnamon

1

cup

raisins

1

cup

walnuts
Instructions
Preheat your oven to 350 degrees

In a large bowl, cream together the softened butter and the brown sugar.

Add the eggs and vanilla to the butter and sugar mixture and stir to combine.

Add the flour, baking powder, baking soda, and cinnamon to the mixing bowl and stir well to incorporate all the ingredients.

Add the walnuts and raisins and mix well.

Drop the batter by tablespoons onto a parchment lined baking sheet, and bake in a preheated oven for 15-17 minutes.

Remove to a wire rack to cool.
Recipe Notes
Tools and equipment;
large bowl, wooden spoon, OR stand mixer or hand mixer, baking sheets, parchment paper (optional), measuring cups, measuring spoons.
Nutrition Facts
1930's Vintage Rocks Cookies
Amount Per Serving (1 cookie)
Calories 117
Calories from Fat 45
% Daily Value*
Total Fat 5g 8%
Cholesterol 20mg 7%
Sodium 100mg 4%
Potassium 74mg 2%
Total Carbohydrates 15g 5%
Protein 1g 2%
* Percent Daily Values are based on a 2000 calorie diet.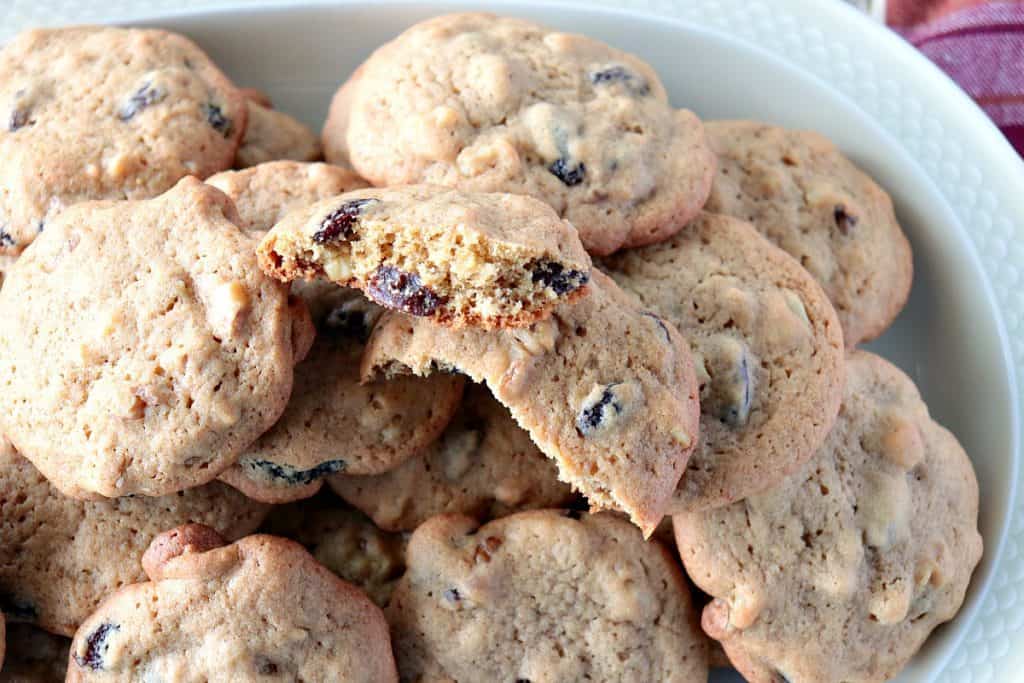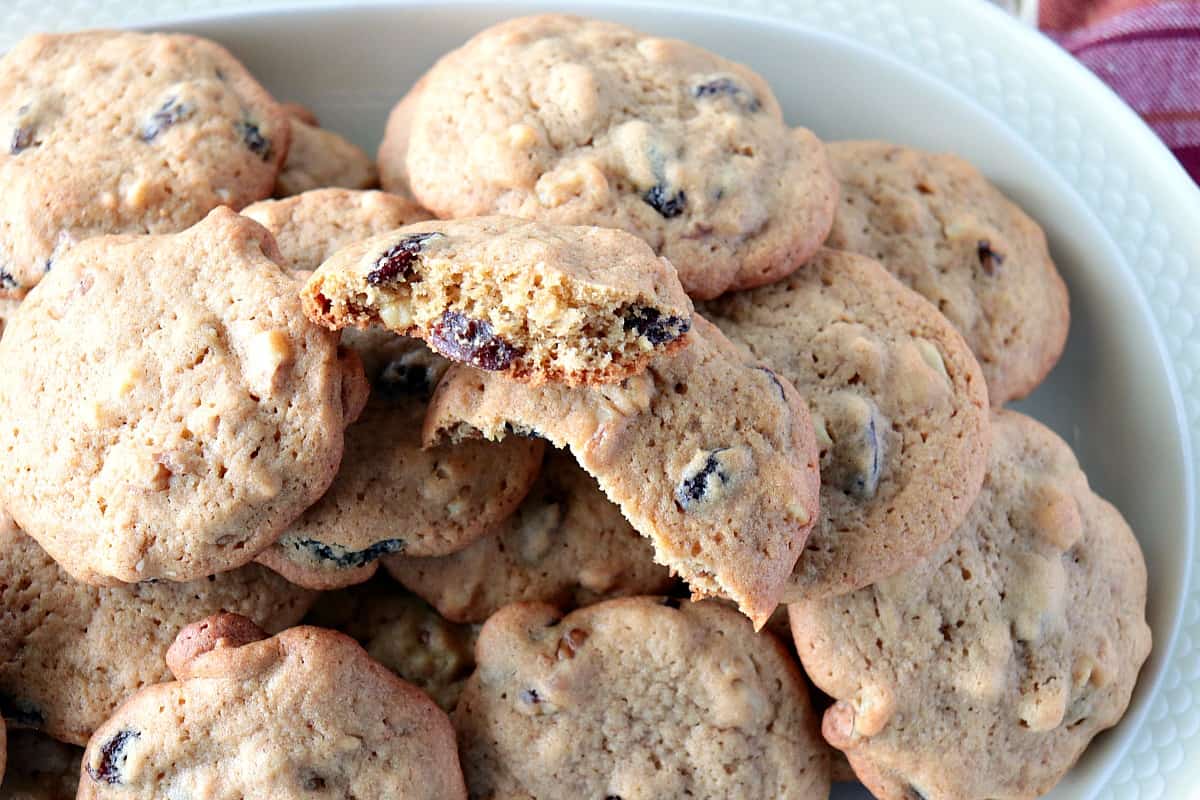 Back to 2011 –
Now that the cookies are baked and the photos are taken, it's time to ship 3 dozen (1 dozen each) of these lovely little cookies to 3 other food bloggers all around the country which is what The Great Food Blogger Cookie Swap #FBCookieSwap is all about! How fun is that? With careful packaging, my (Ruth's) cookies were sent off to Mercedes Porter of Satisfy My Sweet Tooth, Adrienne Megoran of Food Family and Vino and to Kristina Belski of Food Nook.
I certainly hope you ladies enjoyed receiving these as much as I enjoyed baking them for you!!! A special thanks also goes out to Michele, Ruth, and grandma Leyda! I appreciate having you all in my life.
At this time, I'd also like to give a major shout out to Julie of The Little Kitchen and Lindsay of Love and Olive Oil for all the hard work and effort that must have gone into this undertaking of major proportions to bring forth, the first ever Great Food Blogger Cookie Swap! Thanks, ladies…you "ROCKS"!!! Pun intended 😉
For additional cookie recipes that are always sure to please a crowd, please click on the following titles for;
I sincerely hope you've enjoyed today's updated recipe post for 1930's Vintage Rocks Cookies as much as I've enjoyed bringing it to you!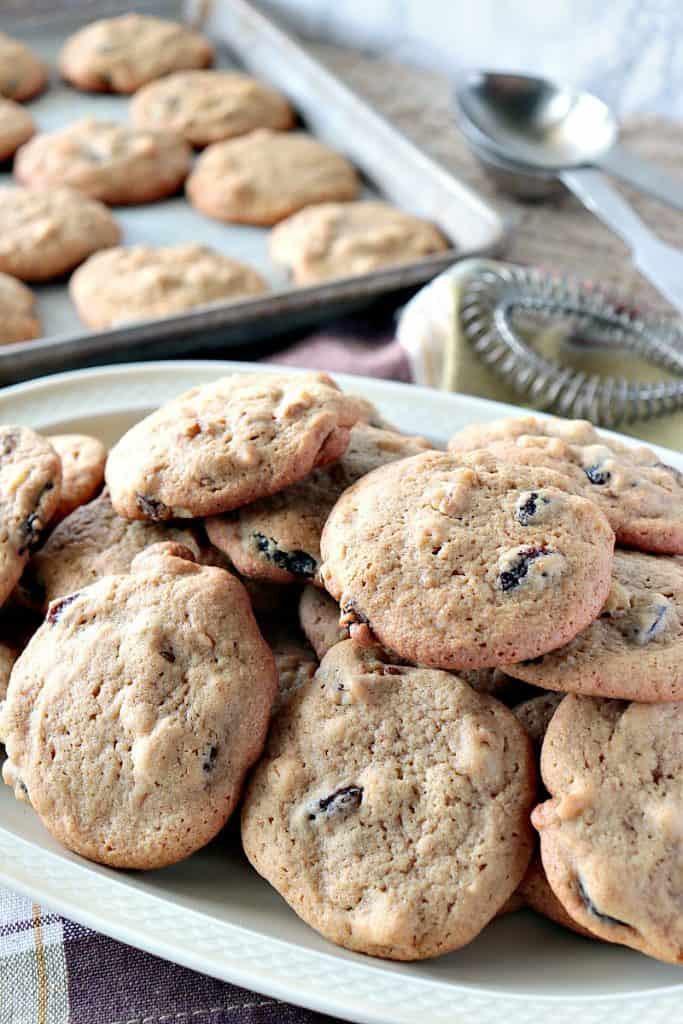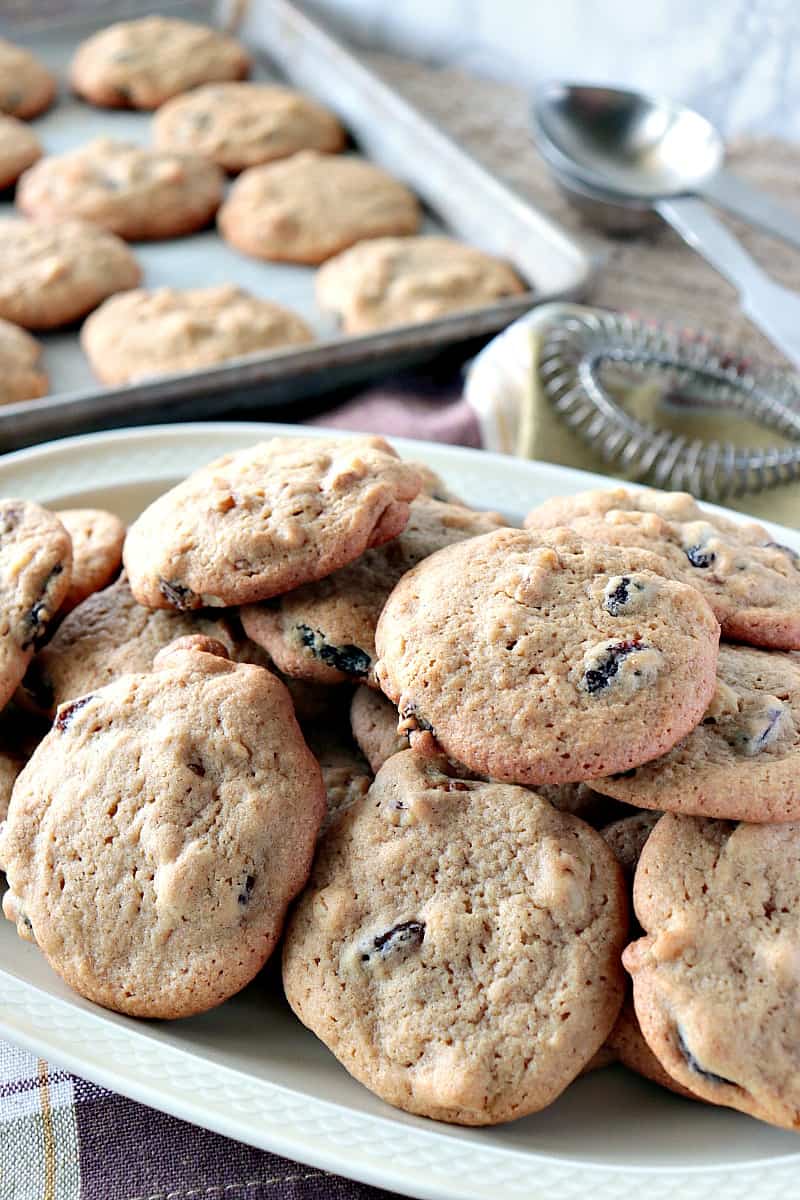 Should you have any questions regarding this recipe, or anything else you've seen on my site, please don't hesitate to contact me directly or leave me a comment in the comment section below. It is always my distinct pleasure to get back to you with a reply just as soon as I possibly can!
For additional information regarding my Kudos Kitchen recipes, and/or my hand painted glassware or fabric items, please follow me on;
FACEBOOK, PINTEREST, INSTAGRAM, TWITTER, YOUTUBE and MY PAINT SHOP
Kudos Kitchen by Renée ~ Cooking up artistically delicious family-friendly dishes from my Kudos Kitchen to yours!
Until we eat again, I hope you have a delicious day!