Cool Ranch Pork Chops are super crunchy and fun to make! And, since there are no knives needed in the making of this recipe, even the youngest of kids can help to prepare this favorite family dinner!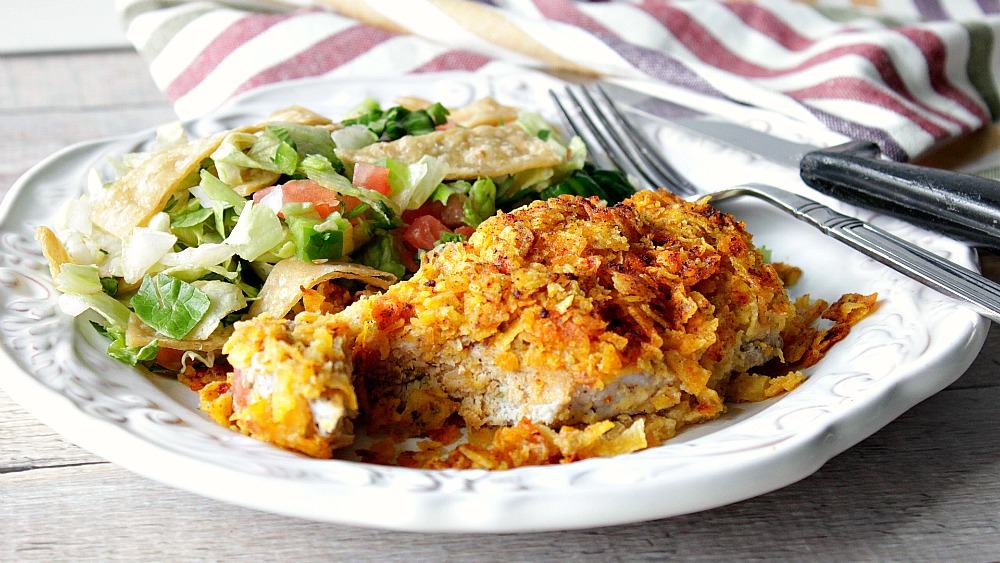 Sometimes dinnertime calls for a simple, no-fuss option that the whole family will enjoy. This recipe for crunchy Cool Ranch Pork Chops will fit into any families weekly dinner plans when time is short because so is the ingredient list.
Check out the quick video I made of the recipe for Cool Ranch Pork Chops. If you're hungry for more, please visit and subscribe to my YouTube channel.
There are only four ingredients you'll need to make Cool Ranch Pork Chops. They are boneless pork chops, bottled ranch dressing, cool ranch tortilla chips, and smoked paprika. Salt and pepper are needed too, but I don't consider those actual ingredients. To me, they are an essential cooking tool, much like a frying pan, or casserole dish. I know that my stance on salt and pepper is somewhat controversial, but it's how I've always felt. I'd love to hear your opinion. What are your thoughts on the salt and pepper theory?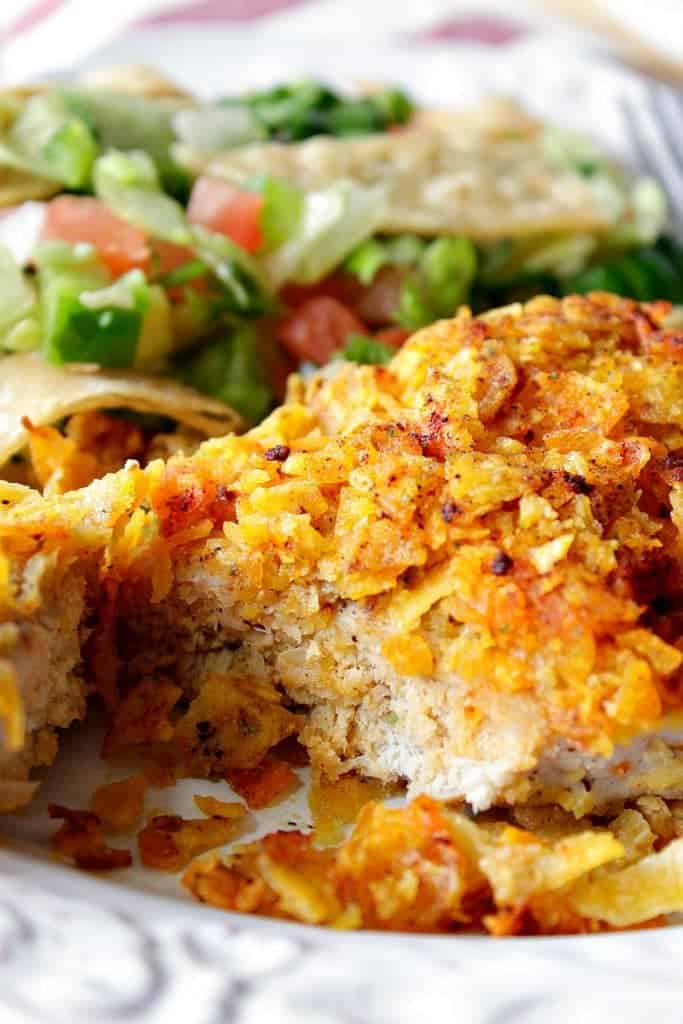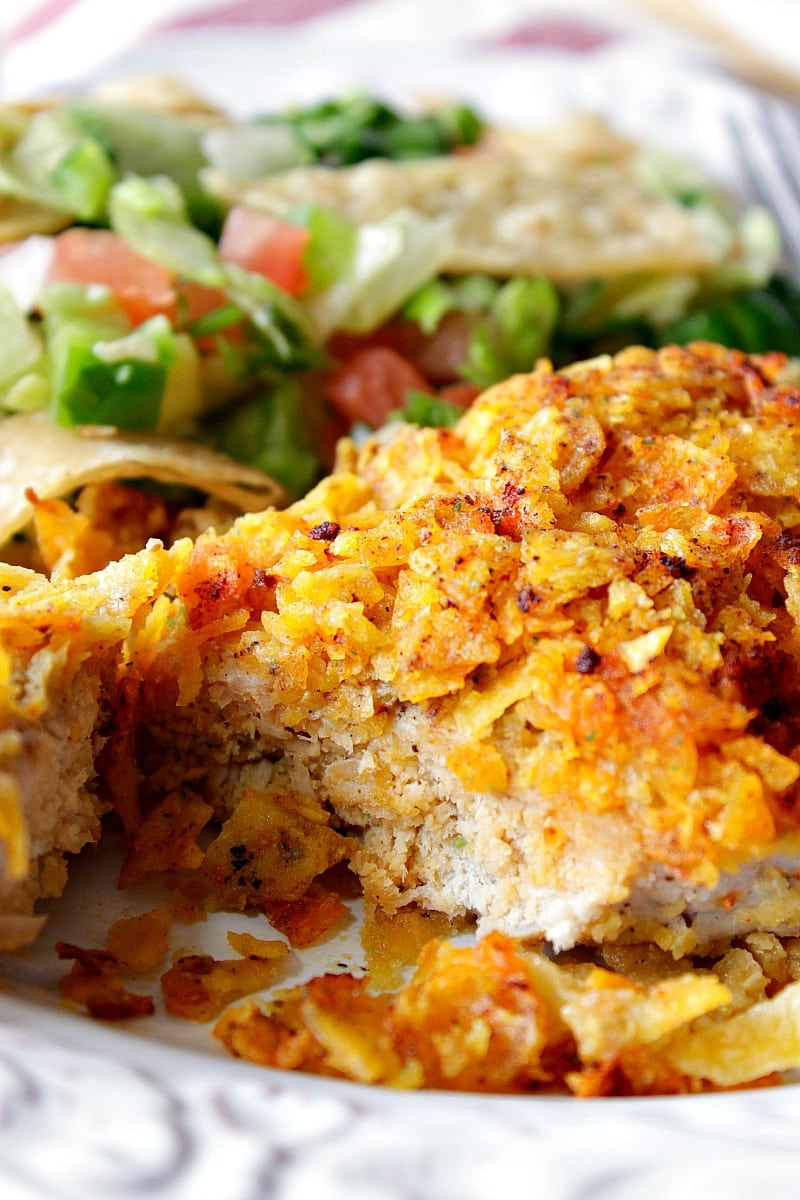 Cool Ranch Pork Chops is one of the simplest dinner recipes, ever! And, as long as you (or someone you love) doesn't eat all the cool ranch chips before dinner (hide them if you need to), in no time flat you'll be sitting down to a meal that is family tested and kid approved, with a hearty two thumbs up!!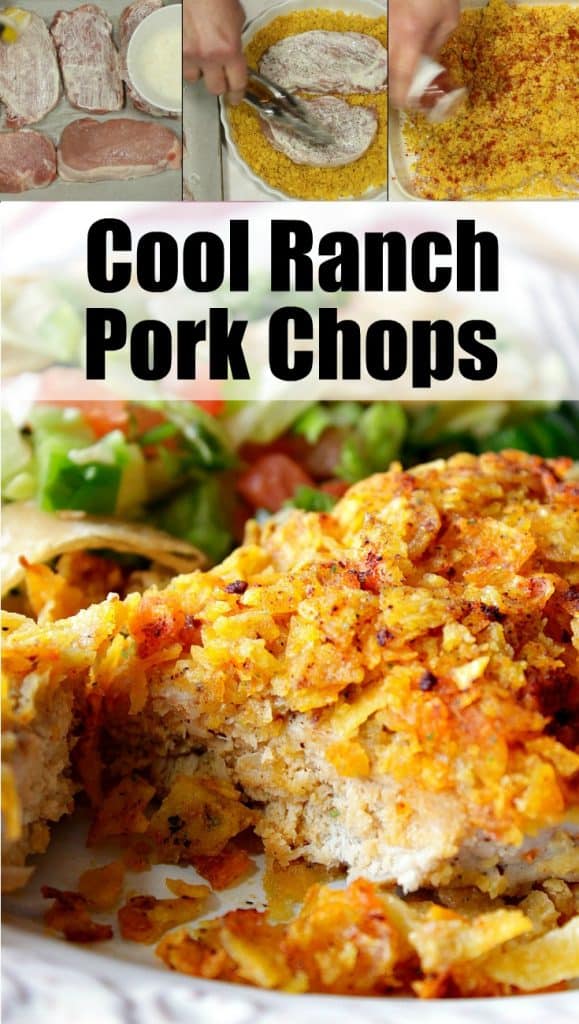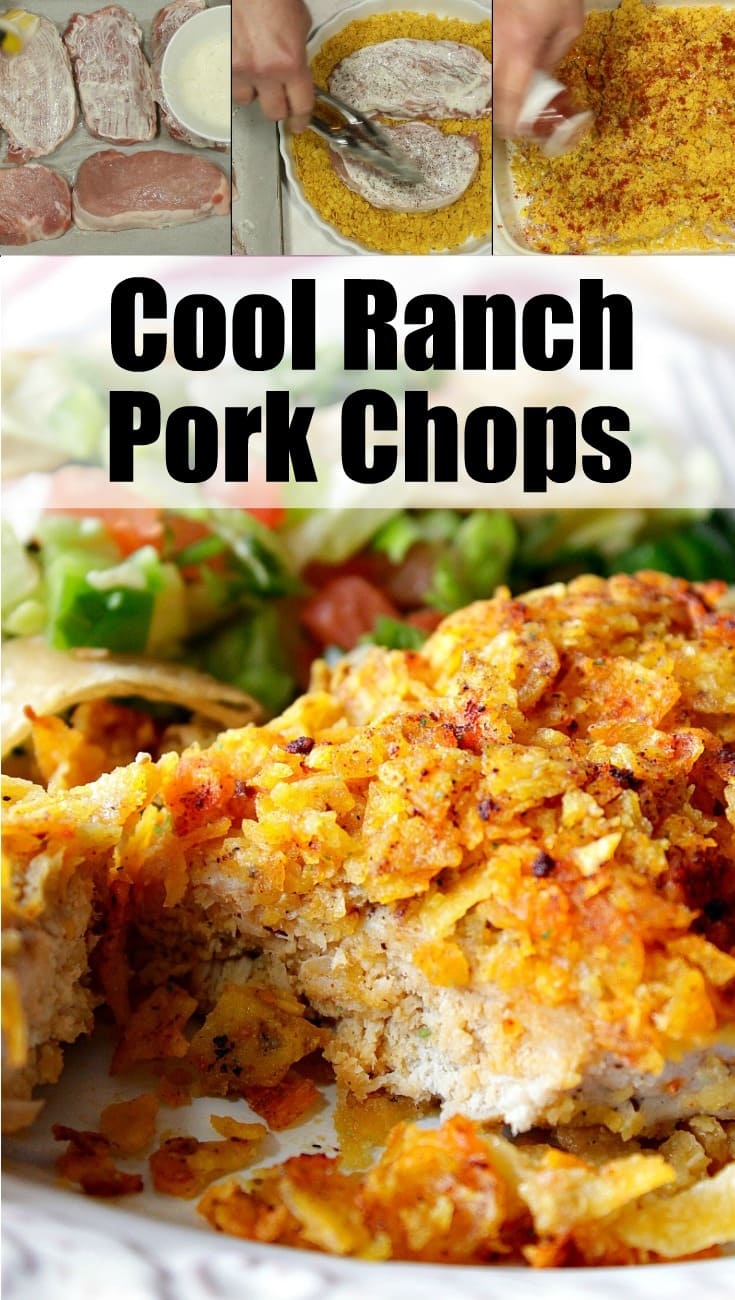 I'm always anxious to here your thoughts and opinions on all of the recipes I share here on Kudos Kitchen, and this one for Crunchy Ranch Pork Chops is no different. If you have a moment, please leave me a comment in the comment section, or feel free to contact me via my email address (kudoskitchenbyrenee.com) and let me know what you think. Are you interested in seeing more recipes like this (fast and super easy), or do your tastes prefer that I go in a different direction? Since I'm always willing to bring you what you're looking for by way of delicious recipes, I'm more than willing to play around with my food so that you'll be full and satisfied! For additional information of what I'm sharing on social media, please follow me on: FACEBOOK, PINTEREST, INSTAGRAM, and TWITTER.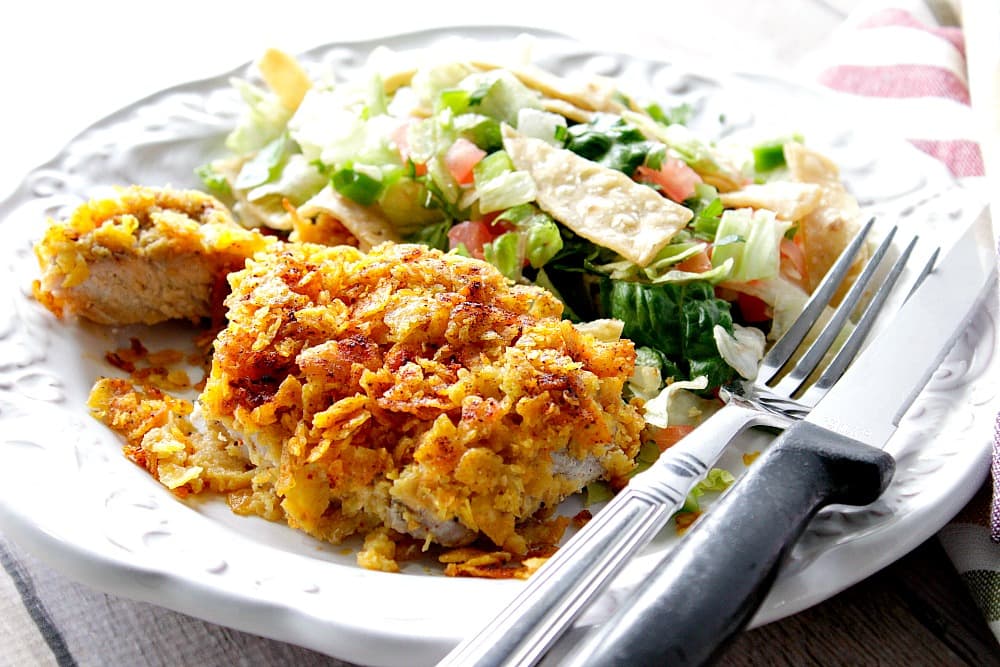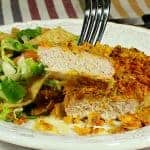 Kid Tested & Approved Crunchy Cool Ranch Pork Chops
Cool Ranch Pork Chops are super crunchy and fun to make! And, since there are no knives needed in the making of this recipe, even the youngest of kids can help to prepare this favorite family dinner!
Ingredients
6

boneless pork chops

¼

cup

ranch dressing

1

bag cool ranch tortilla chips

crushed

salt and pepper

1

teaspoon

smoked paprika
Instructions
Preheat oven to 350 degrees.

Brush each chop with ranch dressing on both sides.

Season both sides of each chop with salt and pepper.

Place the crushed tortilla chips in a shallow dish.

Press each chop into the crushed chips on both sides.

Place the prepared chops in a baking dish and sprinkle with the smoked paprika.

Bake in a preheated oven for 20-25 minutes.

Serve immediately.
Recipe Notes
Tools and equipment:
Large zip top bag (for crushing the tortilla chips)
9x13 baking dish
shallow dish
brush or spoon (for spreading the ranch dressing)
tongs
For other fast and easy recipes that I think you'll also enjoy, please click on the recipe titles to be taken directly to the printable recipe page.
Fast and Easy Sausage and Egg Quesadillas: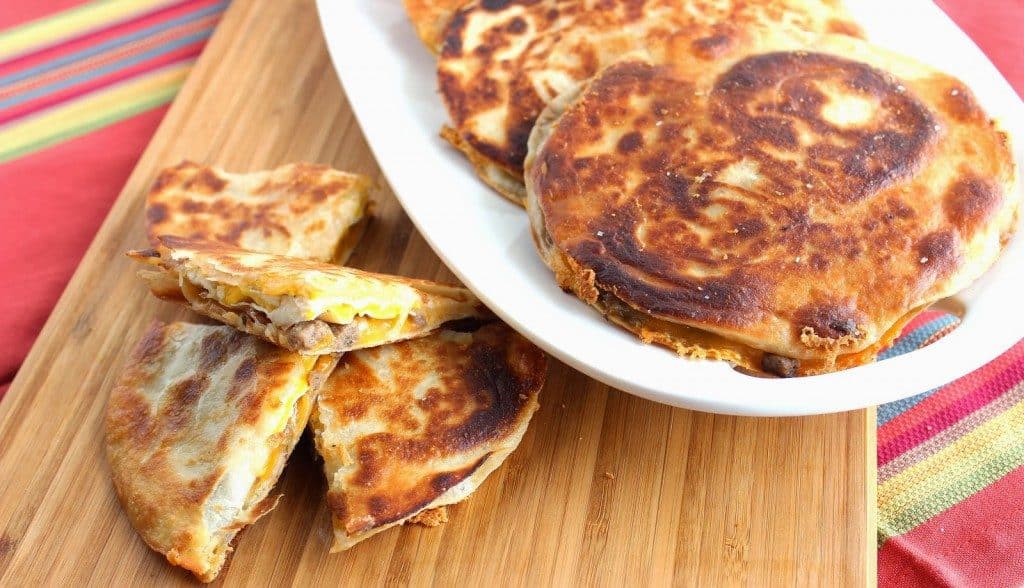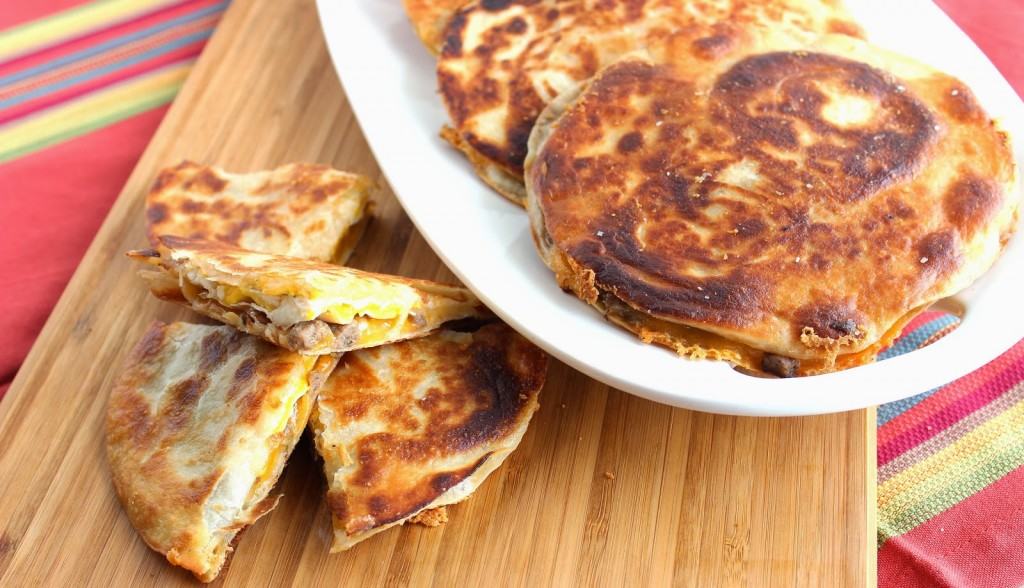 Simple and Speedy Chicken Pot Potatoes: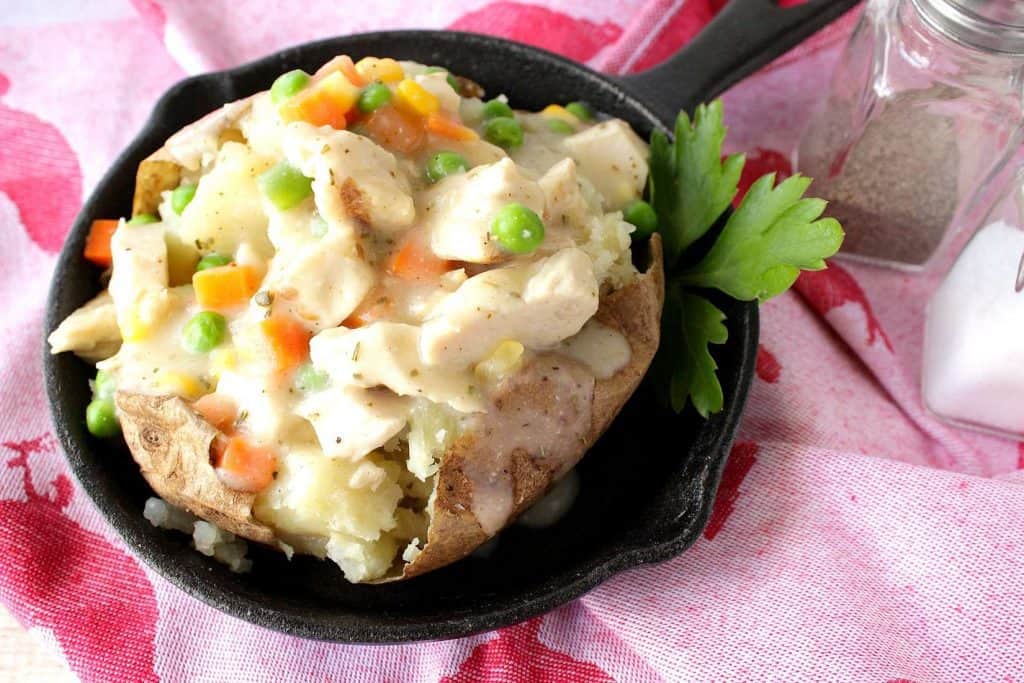 One Bowl Strawberry Banana Bread: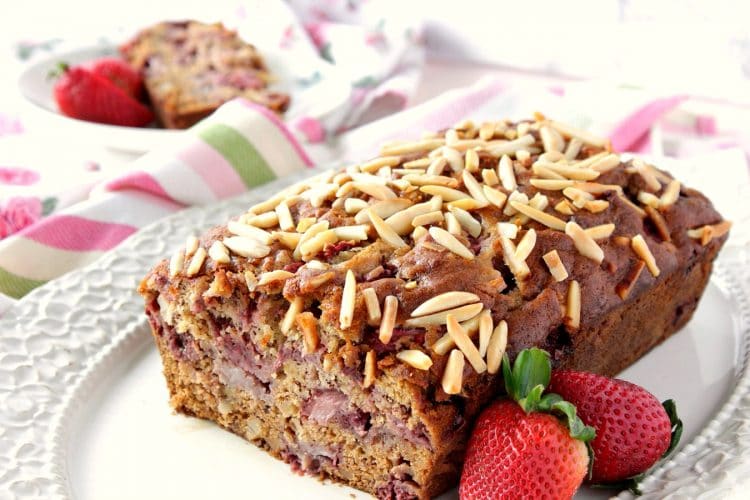 As you may or may not already know, I'm a decorative painter as well as a food blogger. My passions for both of these things (food and painting) runs deep. I specialize in hand painted glassware items and fabrics. The apron you see below is one of my favorites, and it's a quote from a woman I admire and the one who got me interested in cooking. The one and only, Julia Child!

The aprons I paint on are a high quality chef's style apron. I offer both black and white. They're each a 65/35 cotton poly blend, have adjustable neck straps, have extra long ties, and two large front pockets. I paint with bright vivid fabric paint and then heat set the design for durability and long life. My hand painted aprons are machine washable and tumble dryable. Custom orders are always welcome. If there is an apron design I can paint for you, please don't hesitate to contact me or visit my shop.
Kudos Kitchen by Renee ~ Where food, art, and fun collide each and every day!
Until we eat again, I hope you have a delicious day!