Roasted Garlic Compound Butter with Herbs takes only minutes to make and will liven up any savory dish with big, bold flavor! Make some today and keep it handy for everyday cooking, and also for special occasions!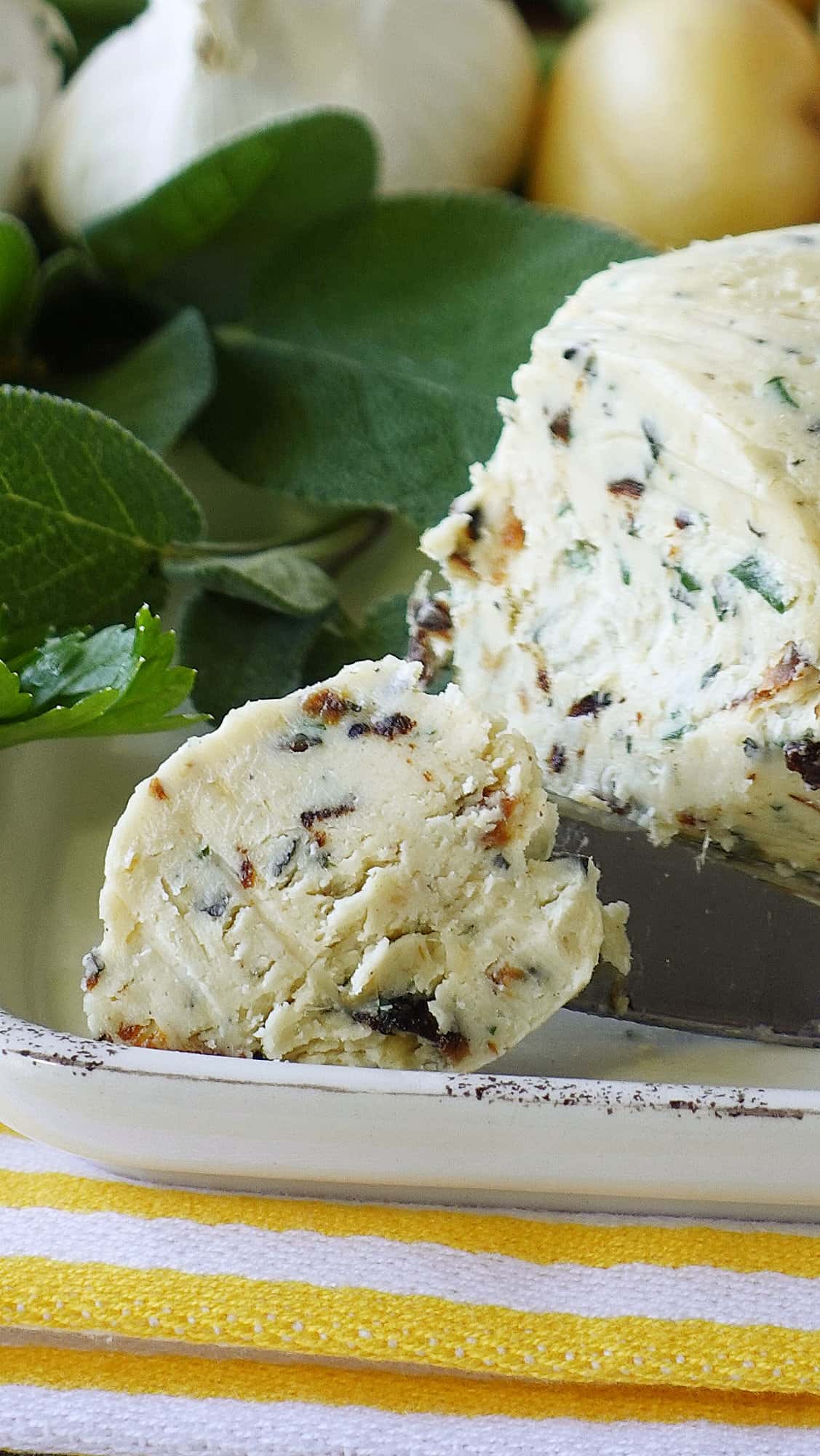 This delicious homemade compound butter will make whatever you're serving a complete standout. Use it on a turkey before you put it in for roasting, steak, potatoes, bread…you name it!
Jump to:
♥️How this recipe came to be
In all honesty, very soon, I'll be sharing a new method (to me anyway) for roasting a turkey that I've been anxious to try.
This delicious homemade compound butter is what I used to slather on the turkey and under the skin before roasting.
So to answer the age-old question of "what came first, the turkey or the butter?" the answer is...the butter! LOL
🧈What is compound butter?
It's softened butter that is creamed together with all kinds of delicious ingredients and flavors.
It can be made either sweet or savory, so having a compound butter blend in the fridge is a delicious treat worth keeping on hand.
🛒The ingredients:
Note - The exact amounts of the ingredients are listed in the printable recipe card below along with a new "SHOP THE RECIPE" feature using INSTACART.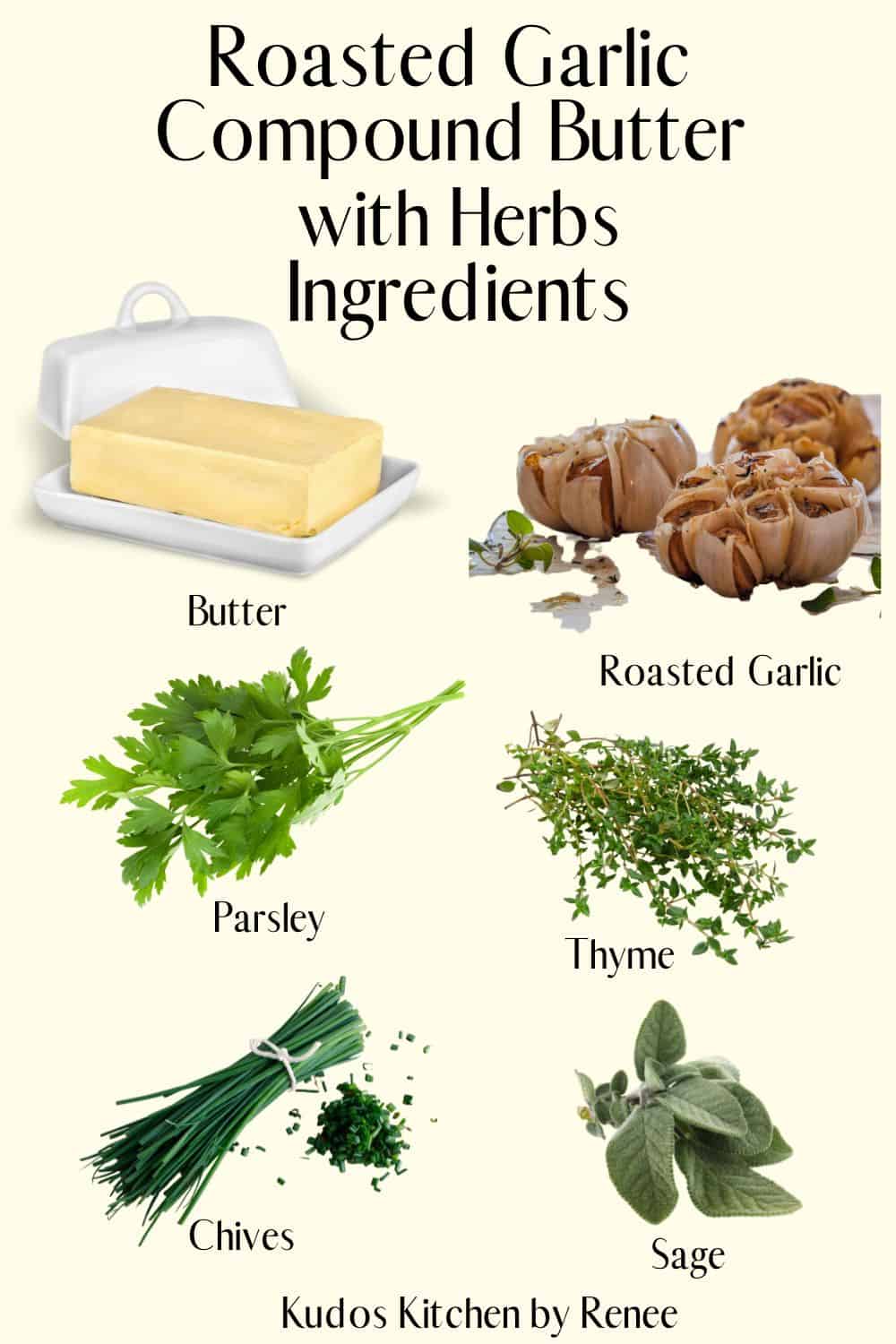 📷How to make Roasted Garlic Compound Butter with Herbs
Preheat oven to 425 degrees Fahrenheit. Place garlic cloves on a baking sheet and drizzle with olive oil.
Salt the garlic cloves and stir well to coat with oil.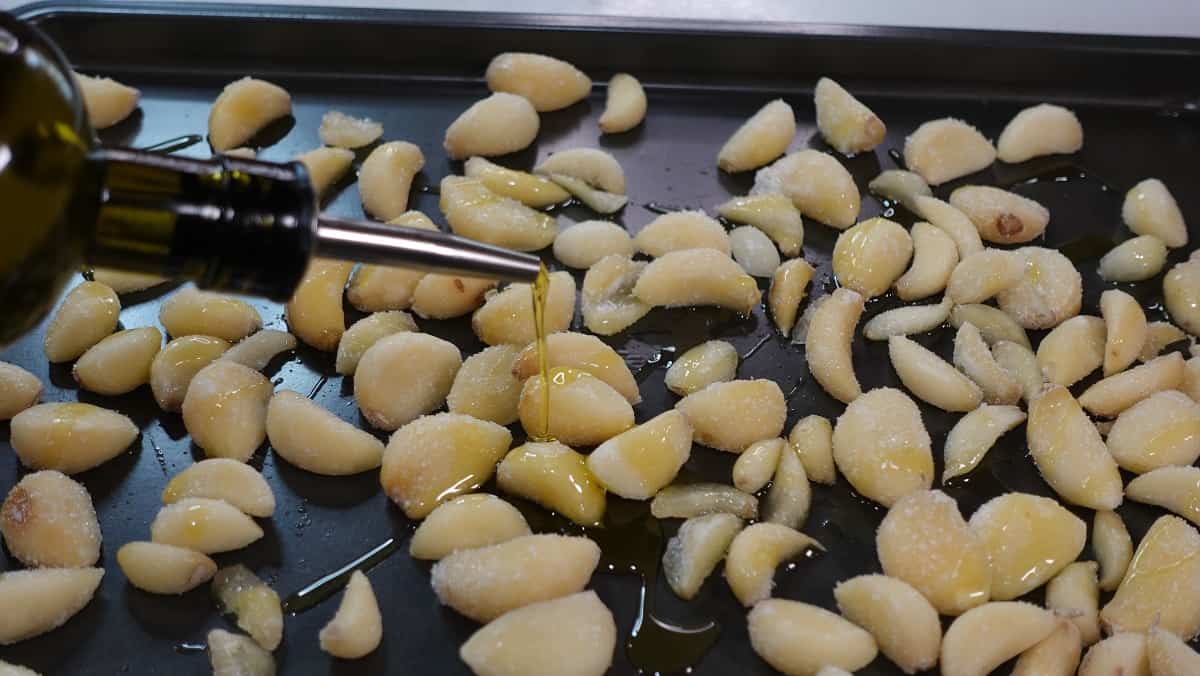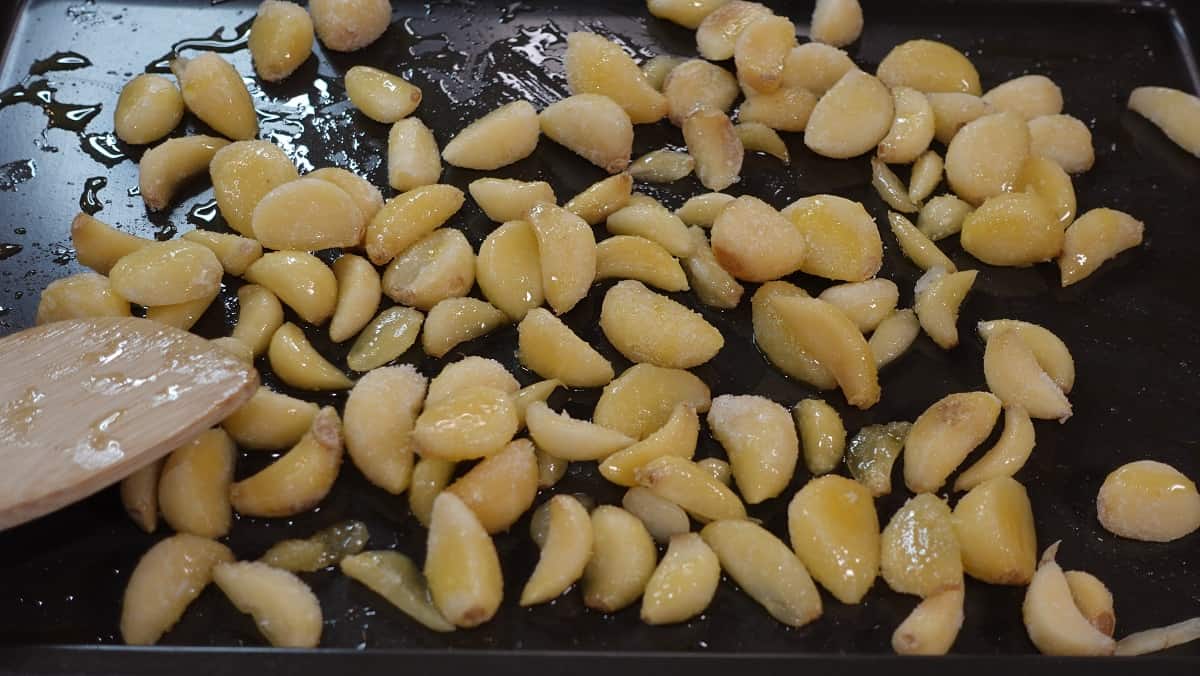 Roast the garlic in the preheated oven for 15 minutes.
Remove the garlic from the oven and cool.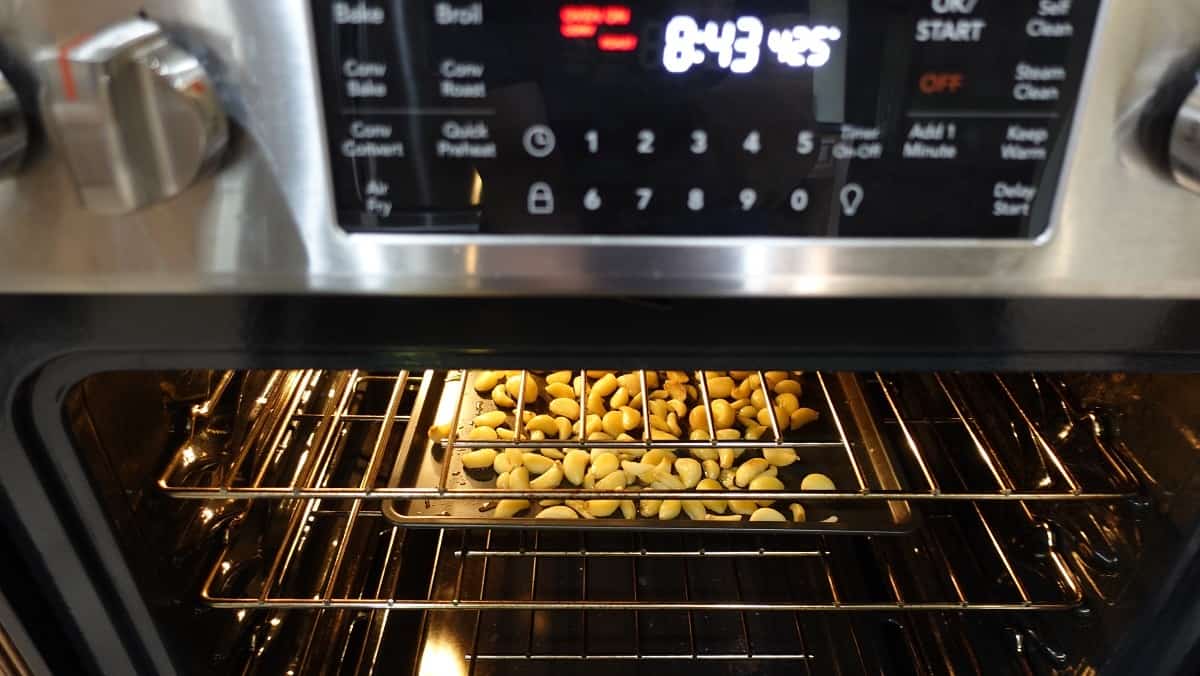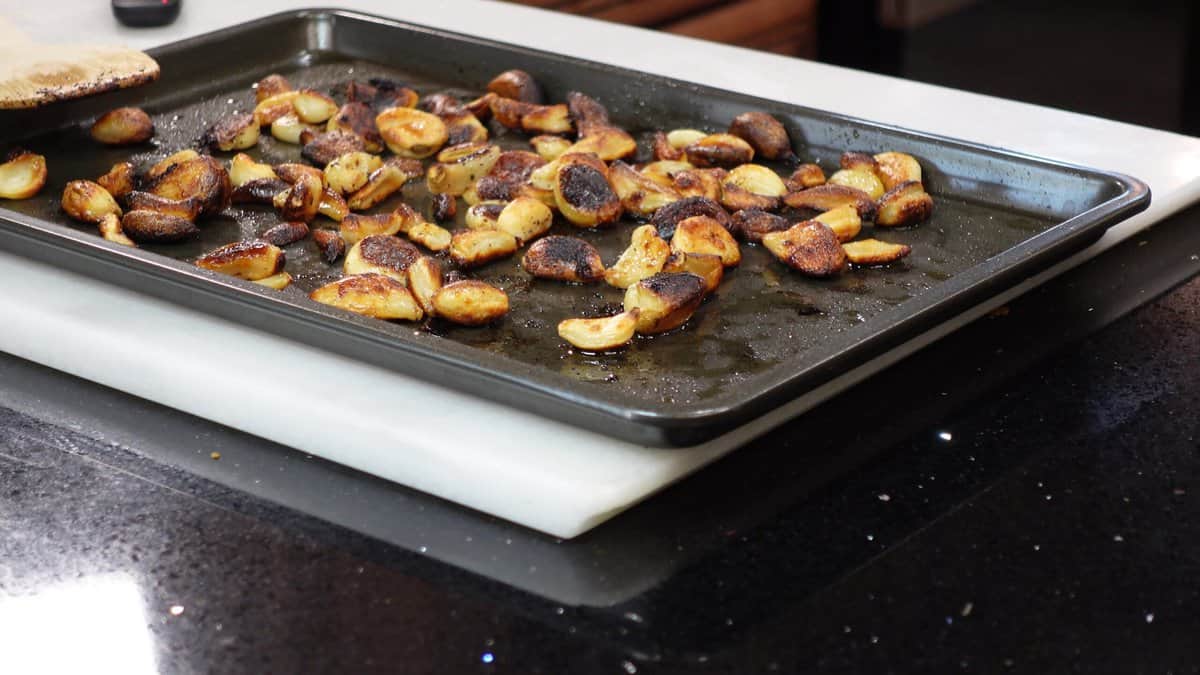 Soften 1 pound of your favorite butter. I use salted.
Cut the butter into pieces.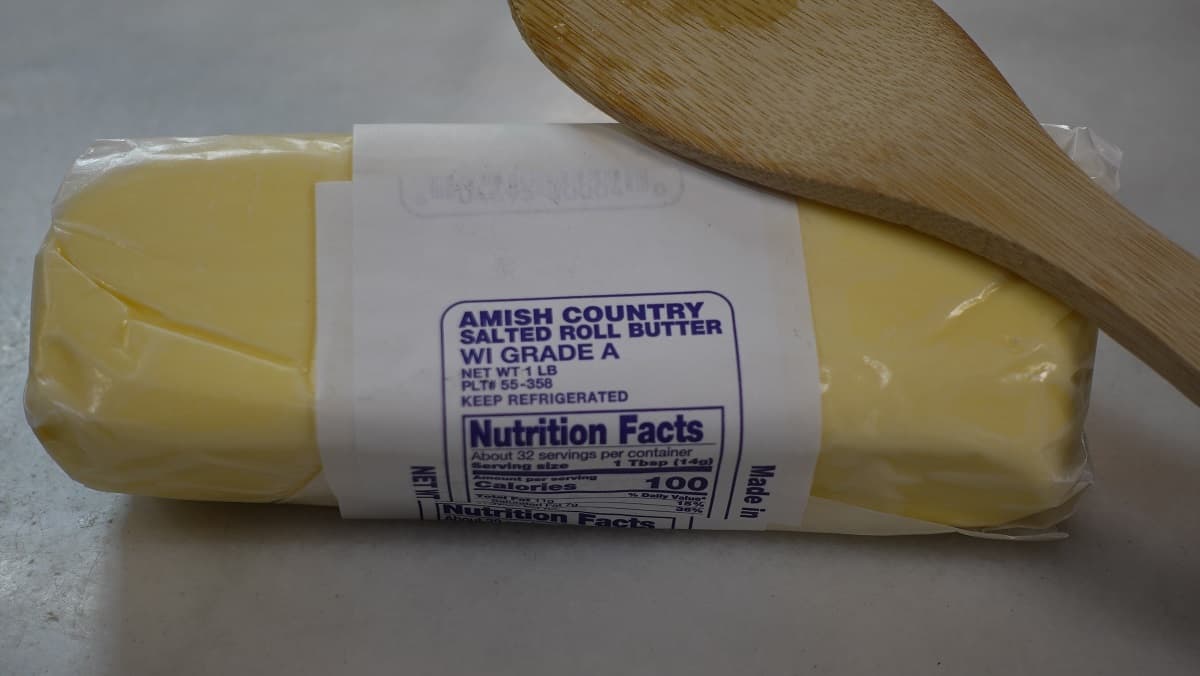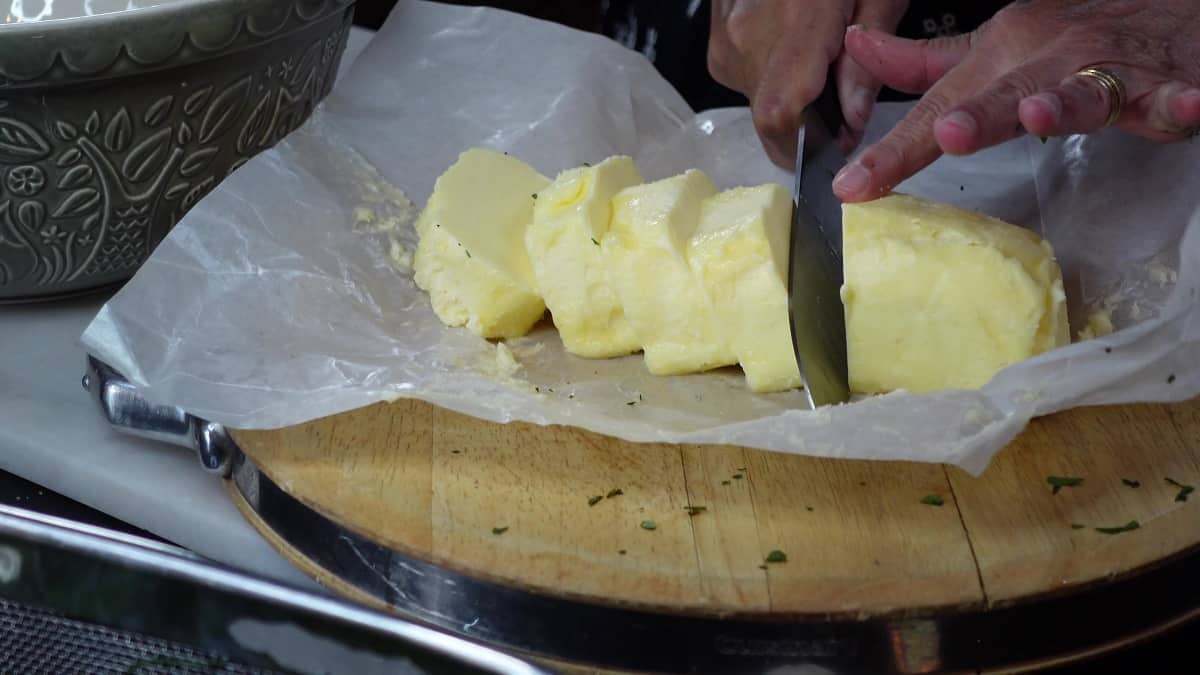 Chop the fresh herbs and mix them together.
Add the butter and herbs to a large bowl.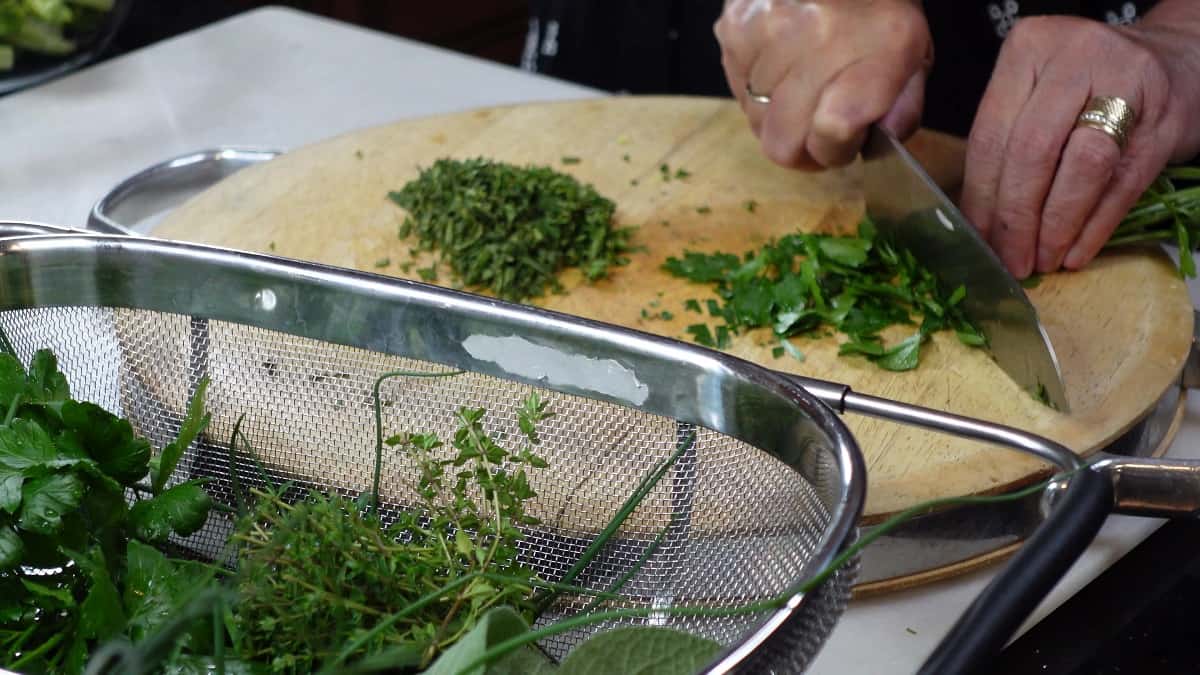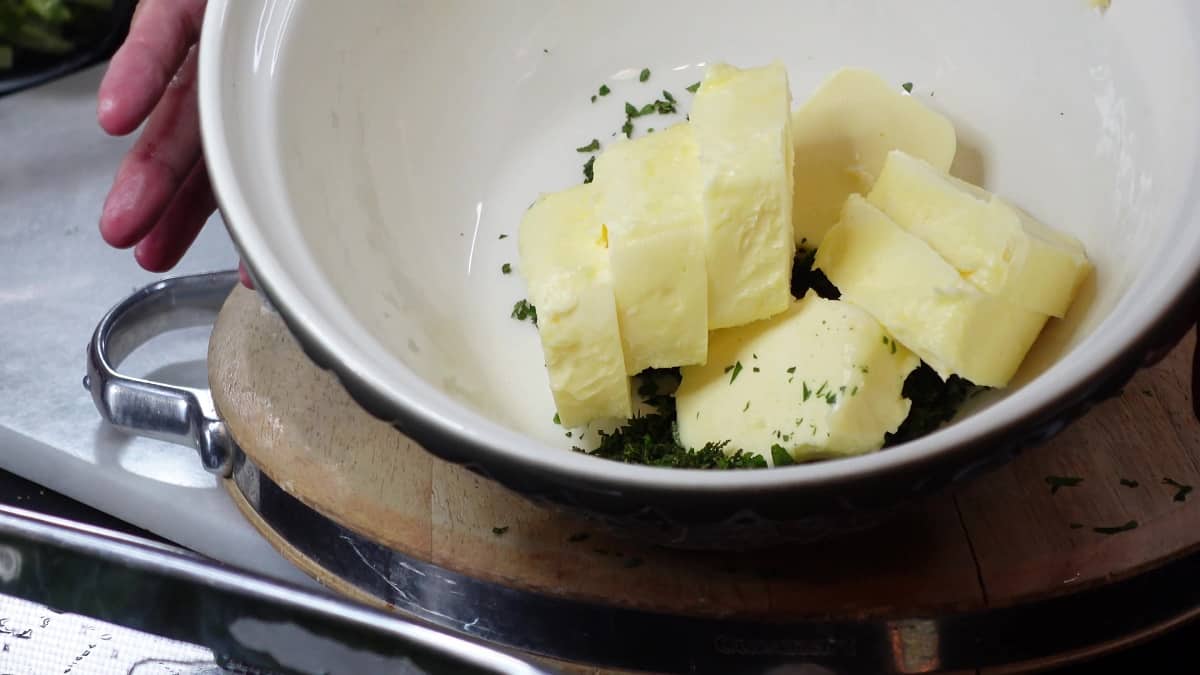 Once the garlic is completely cooled, chop it into small pieces.
Add the chopped roasted garlic to the butter and herbs.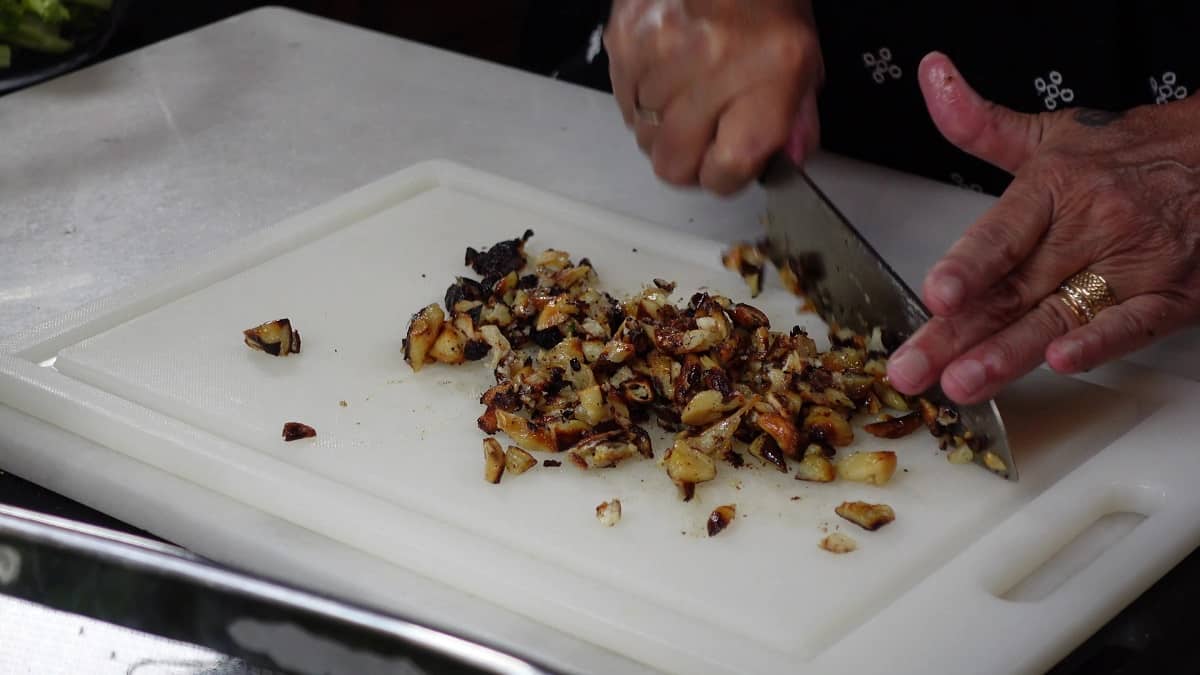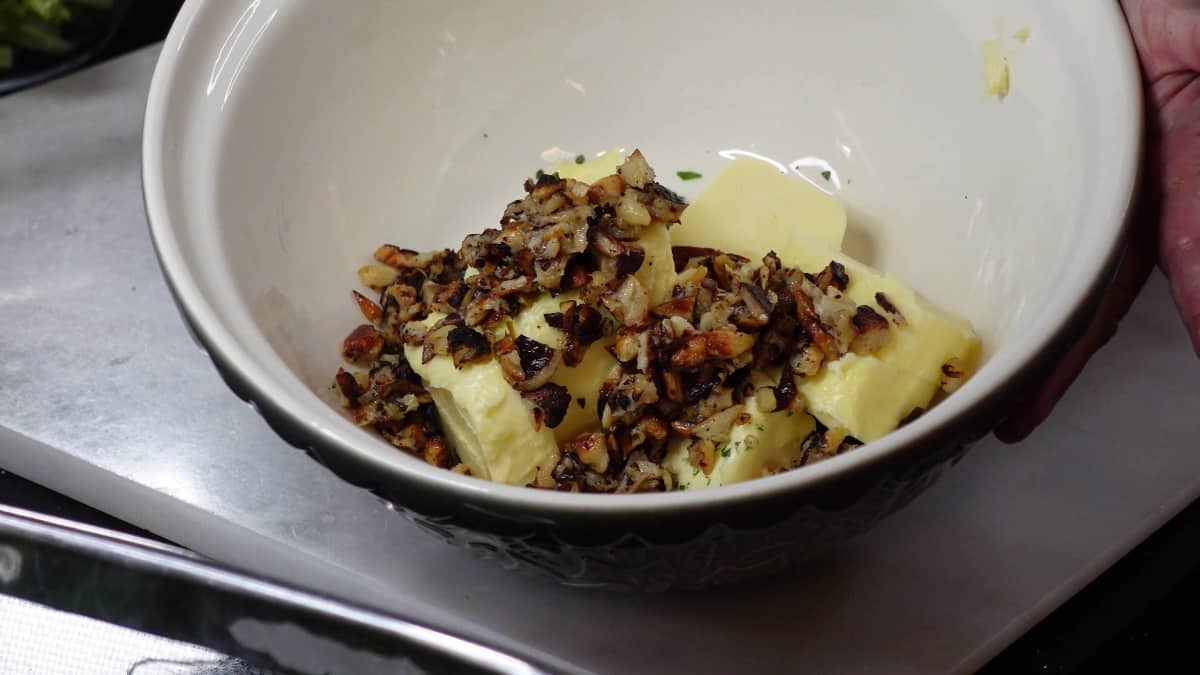 Blend the compound butter and herbs with a hand mixer or stand mixer until thoroughly combined.
When the butter is completely combined, it's ready to use or store.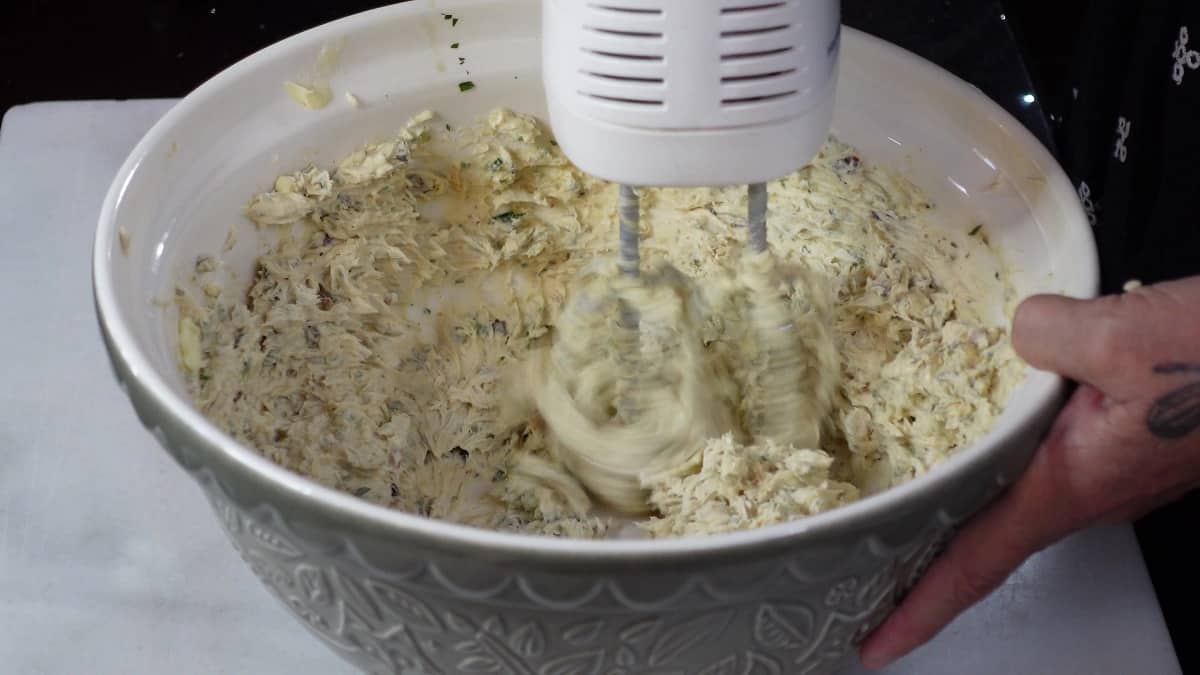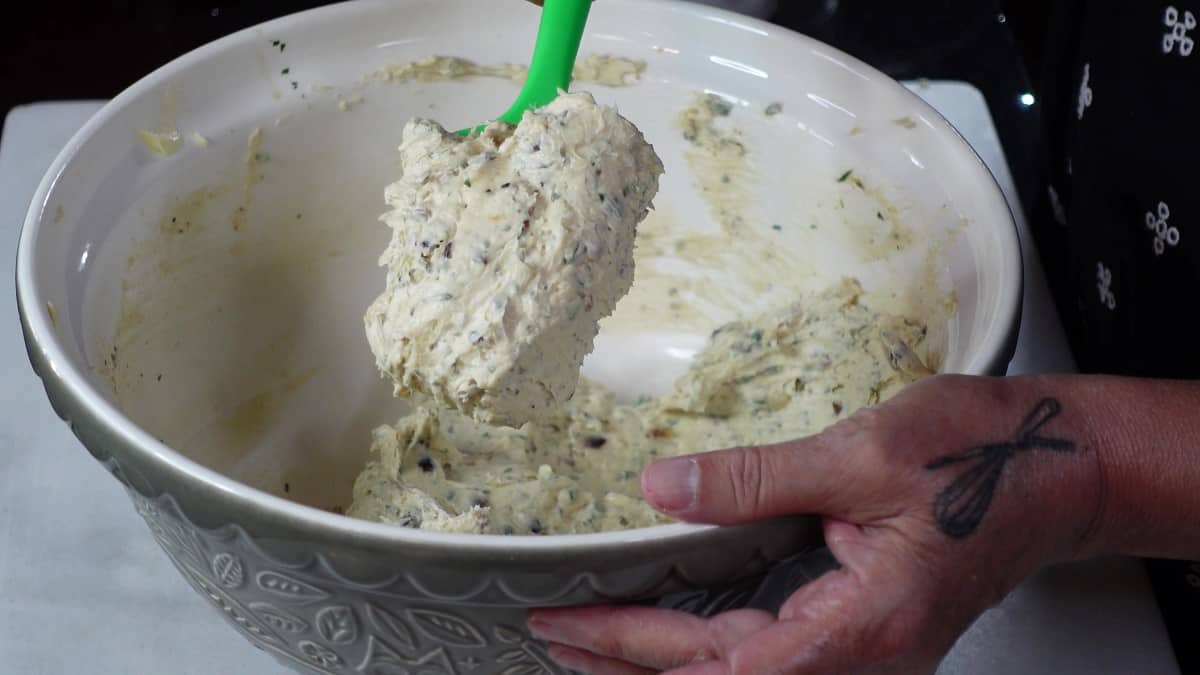 To store, place the butter onto plastic warp and twist the ends to wrap the log tightly.
Store in the refrigerator to firm up and unwrap when ready to use.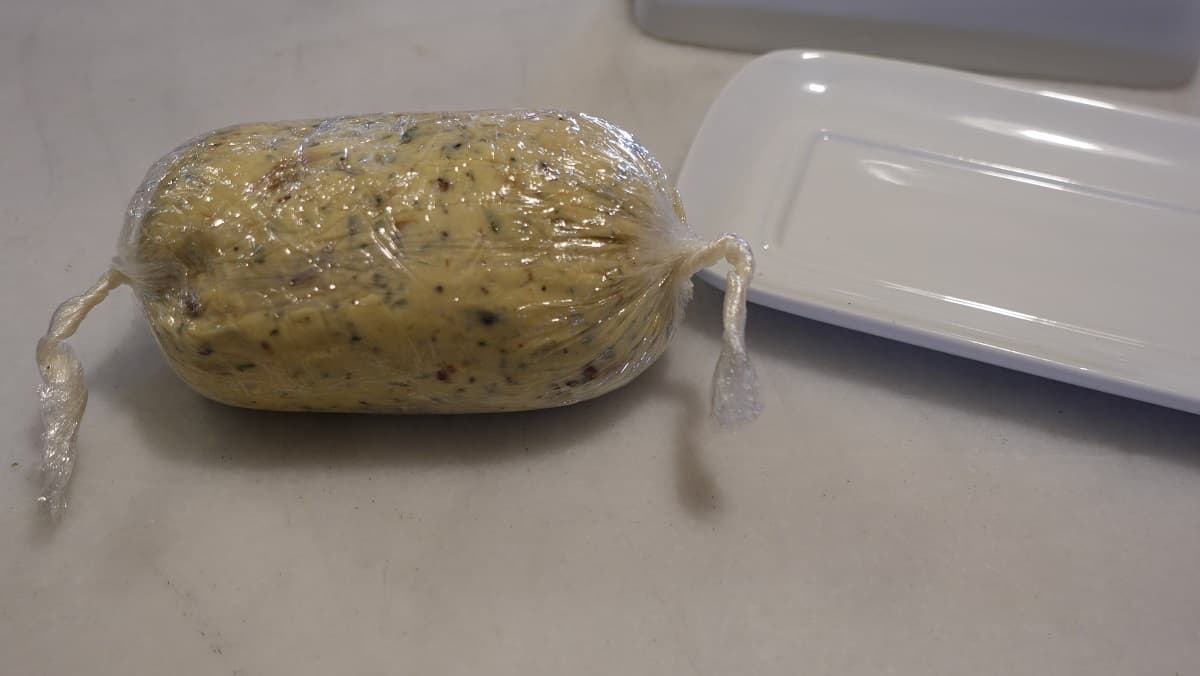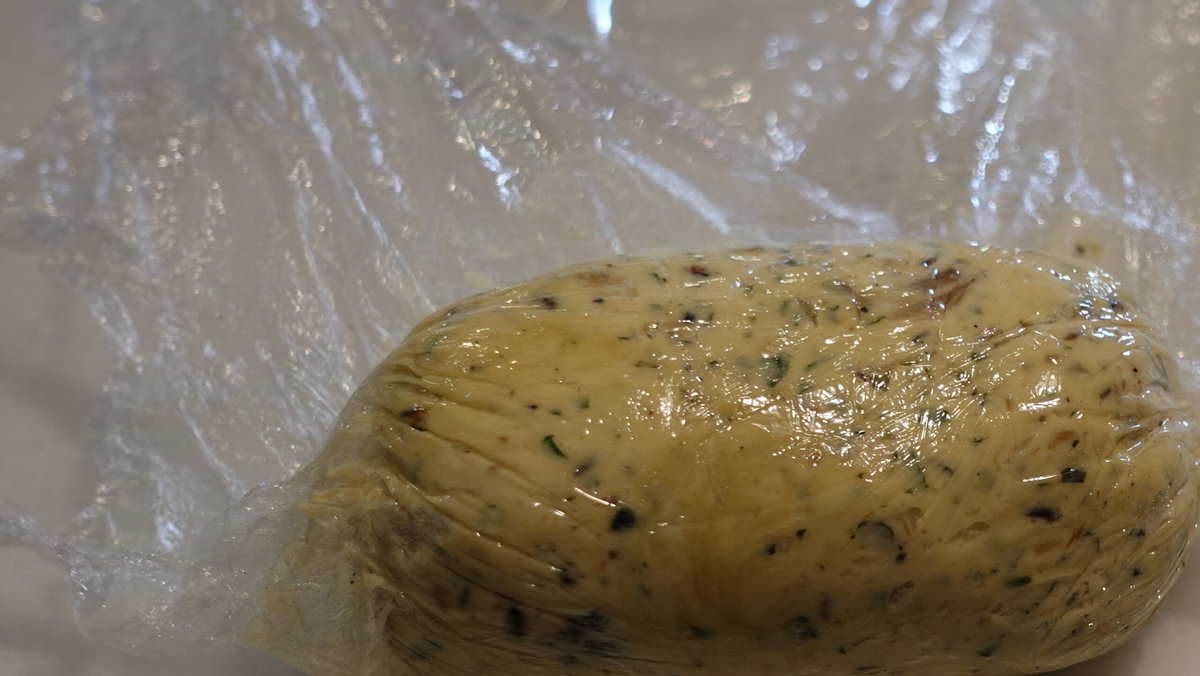 💡How and when to serve compound butter
The possibilities of how to serve and use garlic compound butter are endless. Below are several suggestions that I hope will help spur your imagination.
On steak, seafood, poultry, and pork
On vegetables and potatoes
On bread and rolls
In eggs
In casseroles
In savory baking
🔔Additional compound butter ingredient add-in suggestions:
Savory compound butter add-ins:
Dijon mustard, shallots, green onions, jalapeno peppers, smoked paprika, Italian seasoning, Parmesan cheese, cooked and crumbled bacon, sun-dried tomatoes, white wine (a small splash), sriracha sauce, red pepper flakes, truffles, cooked mushrooms, miso paste, bourbon, bone marrow, red peppers, roasted red peppers, blue cheese, cheddar cheese, Swiss cheese, everything bagel seasoning, seafood seasoning, and chopped olives just to make a few.
Sweet compound butter add-ins:
Ground cinnamon, confectioners sugar, dried cranberries, raisins, citrus zest, jams or jelly, blueberries, strawberries, blackberries, figs, honey, mint, vanilla paste, almond extract, maple syrup, bourbon, currants, crushed cookie pieces, flaked coconut, and chopped nuts just to name a few.
FAQs
Can compound butter be frozen?
You bet!
Wrap it well in freezer paper or a few layers of plastic wrap and you can freeze it for up to 6 - 8 months.
Can this butter be made in a mold for special occasions?
But of course!
Press the soft compound butter into the mold of your choice (silicone works best) and refrigerate for at least 4 hours before serving.
What is the best type of butter to use to make compound butter?

I always choose salted butter, even for a sweet compound butter. Unsalted butter will work, but then you'll need to add salt to the softened butter mix before storing and serving.
Can homemade churned butter be used?
If you like to make your own butter at home, I say go for it!!
Can the garlic be smoked before adding it to the butter?
Great idea! Why not place the garlic in a smoker for a few hours before blending it into the butter? Talk about YUMMY!!
Can compound butter be kept at room temperature?
Yes! IF the butter used is salted. Since salt is a natural preservative, salted butter will keep on the counter at room temperature and remain nice and spreadable.
Can dried herbs be used to make compound butter?
Yes. Just remember that dried herbs are more concentrated in flavor so you'll not need nearly as much dried herbs. Roughly half of what is called for in the recipe card.
Can the garlic be omitted from this recipe?
Yep. This compound butter would be delicious with only the herbs if that's what you prefer.
🧄Additional garlic recipes for you
Garlic Lovers Pork Chops have a mildly sweet and fragrant garlic flavor that doesn't overpower or overwhelm the taste buds. Trust me when I tell you that they will be some of the best pork chops you've ever eaten!
If you're a garlic lover then you MUST try this Garlic Lover's Pizza! The crust is super simple to make and is the perfect thickness to hold all the garlicy, cheesy goodness this pizza possesses!
With only a handful of ingredients, this amazing Roasted Garlic Dip (aka Vampire Dip) comes together in a flash, and is ready to serve in minutes.
Some call it liquid gold, but I think Homemade Garlic Ghee is more like liquid sunshine. It makes me so happy and takes only minutes to make! Fill me up buttercup!
When you make this recipe, and I hope you do, I'd appreciate it if you'd take a moment to leave a star rating on the recipe card and briefly comment on why you rated it as you did. FYI - Google appreciates recipe ratings and, in turn, will share my recipes with more people. Thank you so much!!
Printable Recipe Card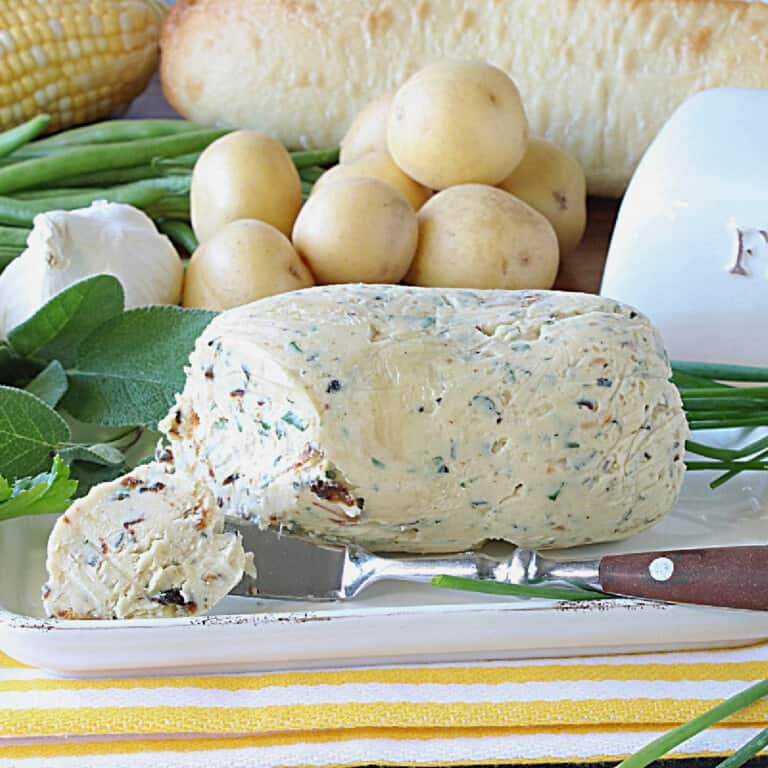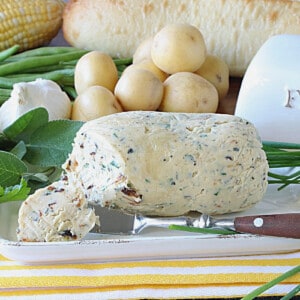 Roasted Garlic Compound Butter with Herbs
Roasted Garlic Compound Butter with Herbs will make whatever you're serving a complete standout. Use it on turkey, steak, potatoes, bread...you name it!
Ingredients
1

pound

butter

softened

1

cup

roasted garlic cloves

chopped

1

tablespoon

olive oil

¼

teaspoon

kosher salt

4

tablespoons

fresh herbs

chopped (thyme, chives, parsley, sage)
Instructions
Preheat the oven to 425 degrees Fahrenheit.

Place roughly 20-25 garlic cloves (approximately 2 heads) onto a baking sheet. Drizzle with olive oil and season with salt. Mix well to coat all the garlic in the oil.

Roast in the preheated oven for 15-17 minutes. Remove and cool completely. Once cool, chop the garlic.

Add the softened butter to a large mixing bowl. Add the chopped herbs and the chopped roasted garlic.

Blend until thoroughly combined and creamy.

Serve or use immediately or wrap the butter in a log using plastic wrap and chill for at least 4 hours.
Notes
Salted butter may be kept at room temperature.
Unsalted butter needs to be refrigerated.
Wrap garlic compound butter well and it can be frozen for up to 6 - 8 months.
Nutrition
Serving:
1
serving
Calories:
112
kcal
Carbohydrates:
1
g
Protein:
0.4
g
Fat:
12
g
Saturated Fat:
7
g
Polyunsaturated Fat:
0.5
g
Monounsaturated Fat:
3
g
Trans Fat:
0.5
g
Cholesterol:
30
mg
Sodium:
110
mg
Potassium:
23
mg
Fiber:
0.1
g
Sugar:
0.1
g
Vitamin A:
397
IU
Vitamin C:
2
mg
Calcium:
12
mg
Iron:
0.1
mg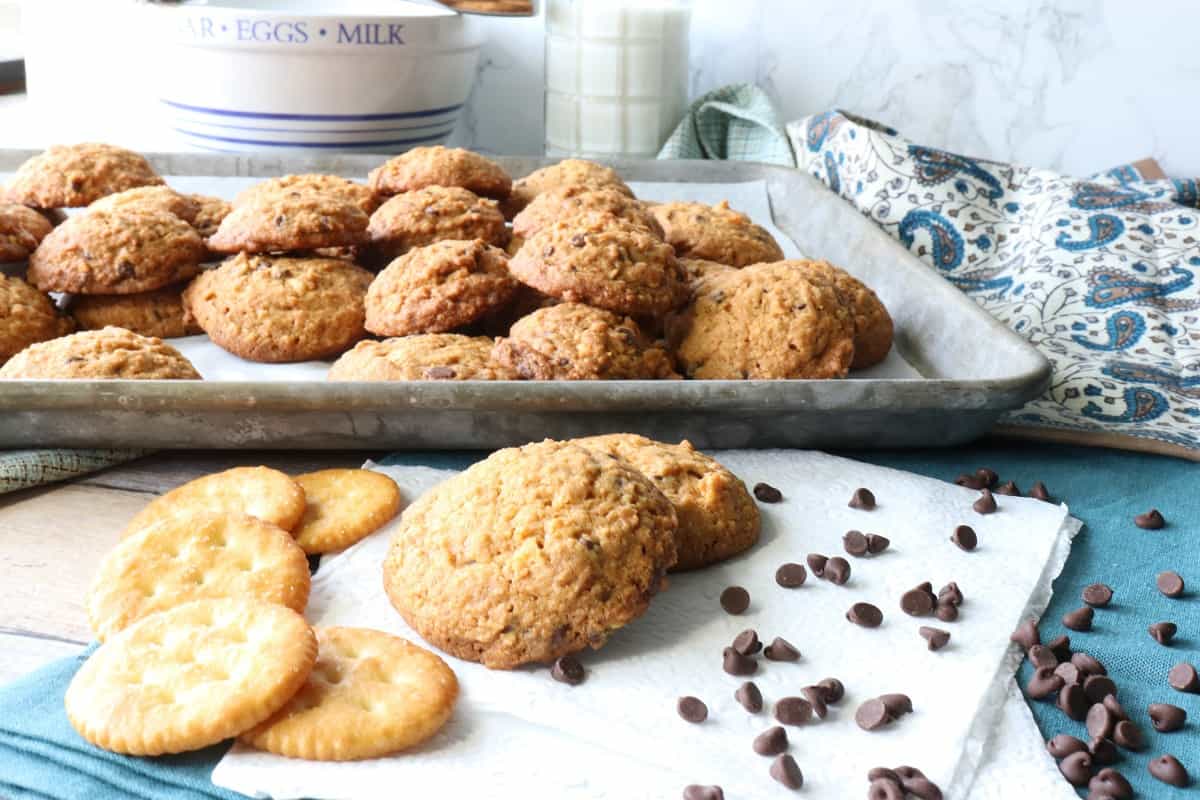 Follow me across my social media platforms and join in on the conversation: FACEBOOK, INSTAGRAM, PINTEREST, TIKTOK, AND YOUTUBE.
Thank you so much for visiting me today in my Kudos Kitchen. I hope you found something you'll love and that you'll come back and visit me often. There is always room for you around my table!
Should you have any questions or comments regarding anything you've seen here on my blog, please don't hesitate to reach out to me. It is always my distinct pleasure to respond to you just as soon as I possibly can.
Until we eat again, I hope you have a delicious day!!