Sweet with heat. This recipe for honey lime sriracha chicken thighs with cilantro will hit all the right bells and whistles on your taste buds, and will soon become a family favorite!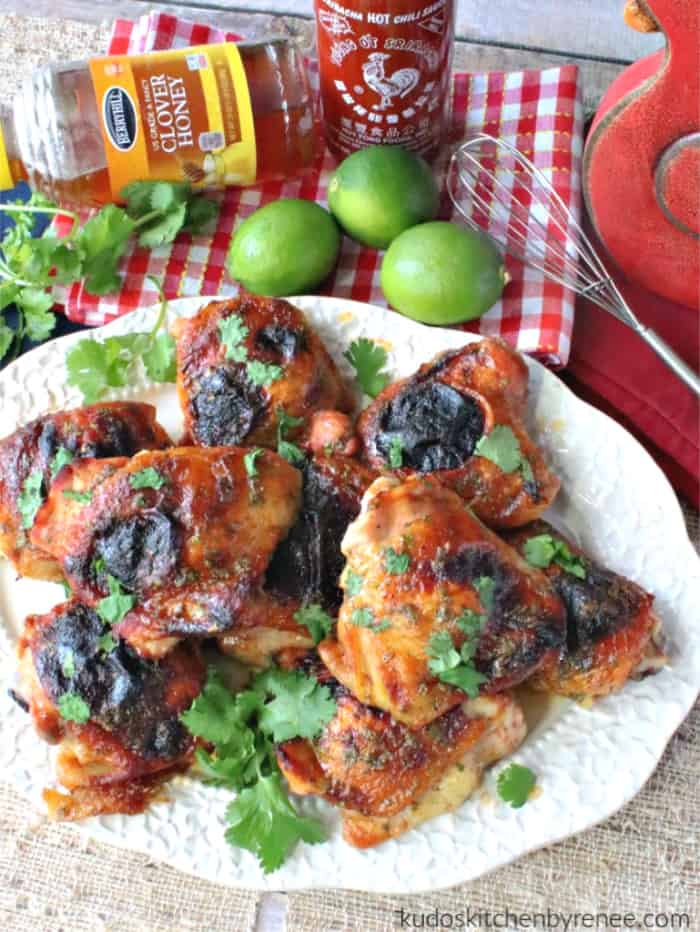 I've always been a fan of dark meat chicken or turkey and I usually have a good supply of chicken thighs in my freezer since I like to purchase plenty when they're on sale.
I made this honey lime sriracha sauce one night to cover my thighs (I can't believe I just told you that. LOL), but if you want to slather it on your breasts, who am I to stop you?!!
LOL. Sorry. Not Sorry.
**Please Note - The printable recipe card with detailed instructions, complete ingredient measurements, and nutritional information for making this easy chicken dinner recipe is available at the end of this post. OR you can hit the "jump to recipe" button (found above) to be taken directly to the recipe.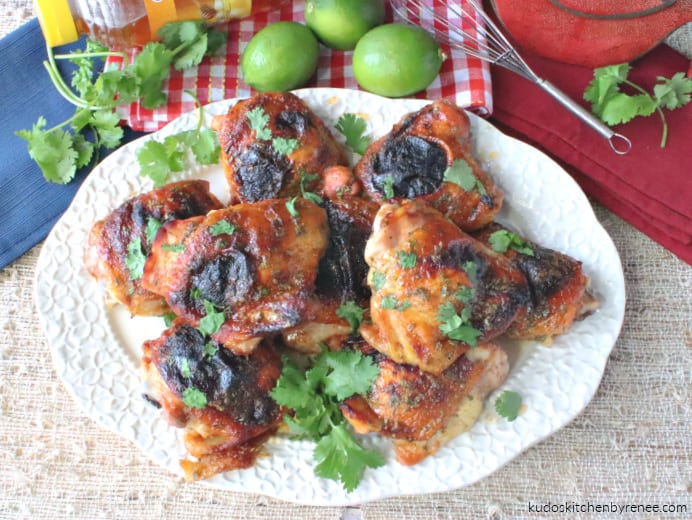 The ingredient list:
**Note - The following lists of ingredients plus kitchen tools and equipment contain affiliate links (highlighted in blue) for your consideration and shopping convenience. #CommissionsEarned
chicken thighs (bone-in or boneless, skin-on or skinless)
fresh limes
fresh cilantro
Kitchen tools and equipment needed:
Why this easy chicken dinner recipe works:
This chicken thigh recipe is perfect for any busy day because it only takes 5 ingredients and then the oven does all the work.
Honey Lime Sriracha chicken can be made with boneless, skinless chicken thighs, OR bone-in, skin-on chicken thighs. It even will work wonderfully well with chicken breasts. Either bone-in, skin-on, OR boneless, skinless breasts.
The choice is yours.
The final result will be a sweet, spicy, sticky and tangy chicken that will overwhelm your taste buds with its deliciousness and make you giddy with delight.
Well, at least that's how we felt and I'm pretty sure I can guarantee you'll feel that way also!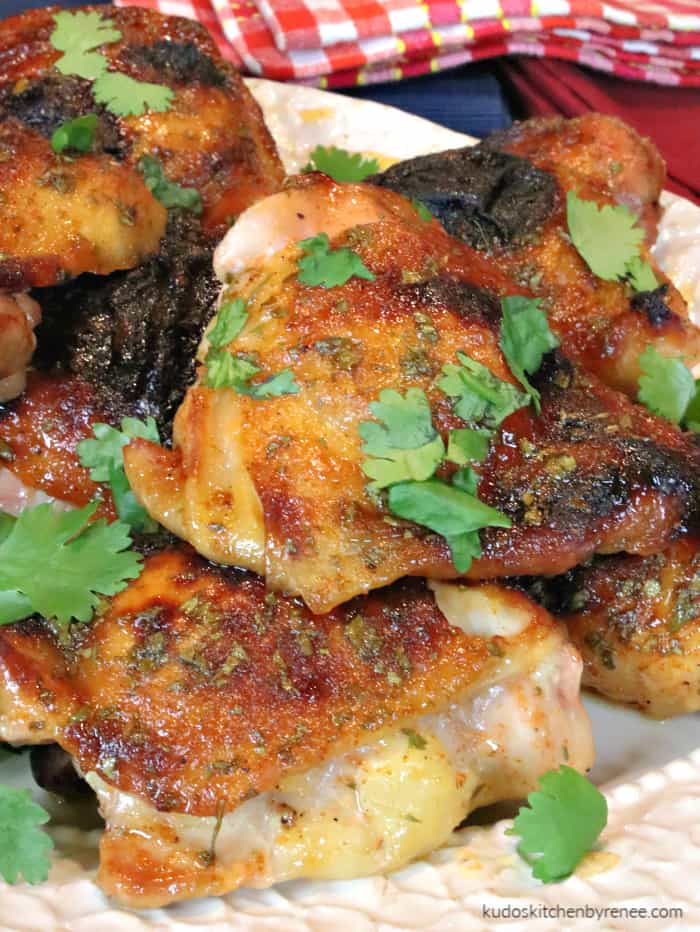 What is the proper internal temperature for cooked dark-meat chicken?
165-degrees Fahrenheit using a meat thermometer into the thickest part of the thigh without touching the bone.
Is it better to use a baking sheet or baking dish for this chicken recipe?
Below are a few photos of when I made this recipe with boneless, skinless chicken thighs. You'll notice that I also added them to a baking dish as opposed to a baking sheet as shown in the video.
Both cooking vessels and chicken thighs options are totally acceptable.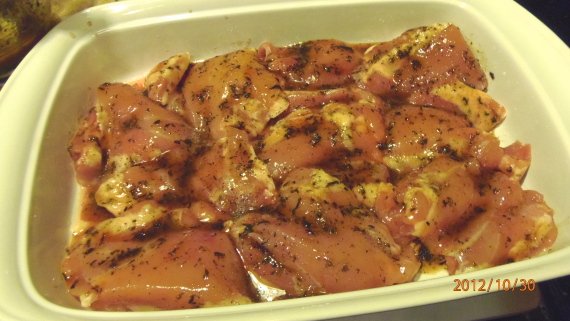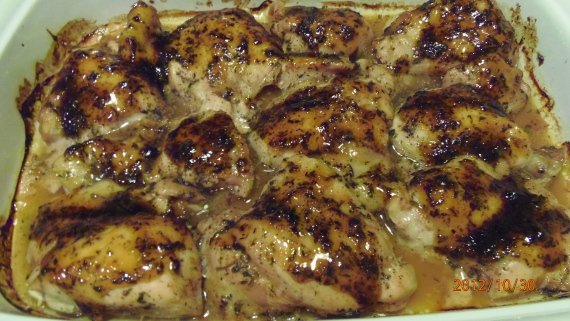 Bone-in v.s. Boneless Chicken Thighs?
Honestly, I like both, but the bone-in variety gives a little extra flavor to the meat, thanks to the bone.
That said, a bone-in chicken thigh will take longer to cook than a boneless chicken thigh. The reason being that it will take longer for the bone to heat through, subsequently taking the chicken longer to cook.
Skinless or skin-on chicken thighs?
Many times I will opt for skinless chicken thighs to help keep the calories down.
However, there are just some times when you want that extra flavor that only crispy chicken skin can provide.
It also depends on what's for sale in the market. I always go for the sale item because this easy chicken dinner will work with either option.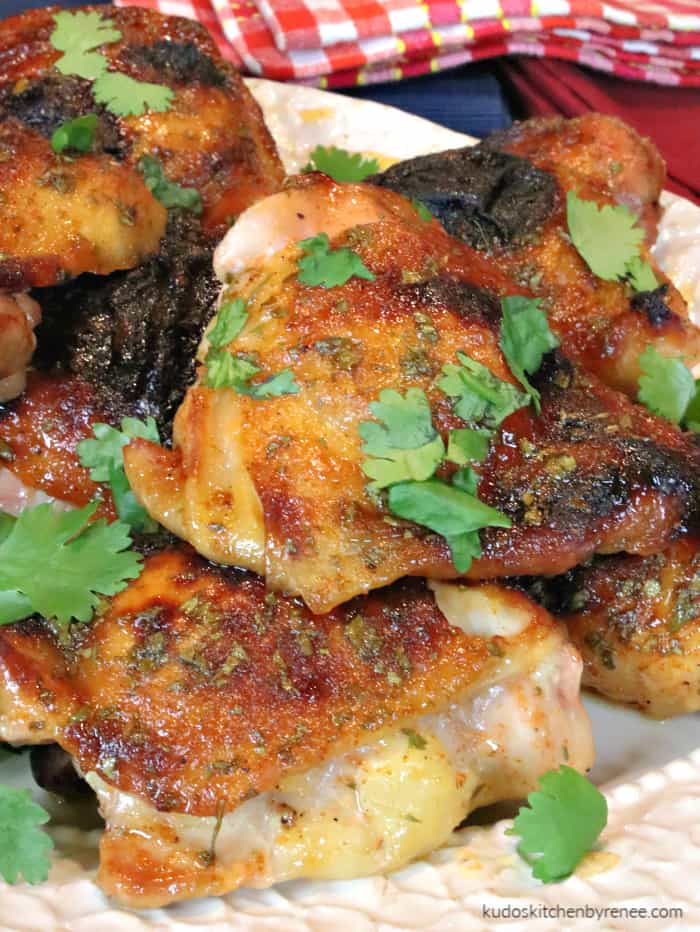 Below is the FULL LENGHT video I filmed of me making this recipe for honey lime sriracha chicken thighs with a few tips and tricks included. Please enjoy!
Can these honey lime sriracha chicken thighs be frozen after cooking?
YES!!
Make sure to cool the thighs completely before wrapping or storing them in an air-tight freezer container.
These cooked chicken thighs can be frozen for up to 3 months.
Can this honey lime sriracha sauce be used on other things?
Heck yeah!
I suggest using it on pork chops, pork tenderloin, fish, shrimp, scallops, chicken breast, chicken wings, turkey burgers, ground beef burgers, tuna burgers, ribs, and even lamb.
I do believe this sauce would even taste good over a baked potato, or mixed with mayo for a dipping sauce for veggies.
How's THAT for something new and different?
What to serve with this recipe?
"The flavors of Roasted Parsnips & Carrots are great by themselves but add a dash of cardamom, and a drizzle of pure maple syrup and you now have a side dish that is a worthy companion to anything (and everything) else on the dinner plate."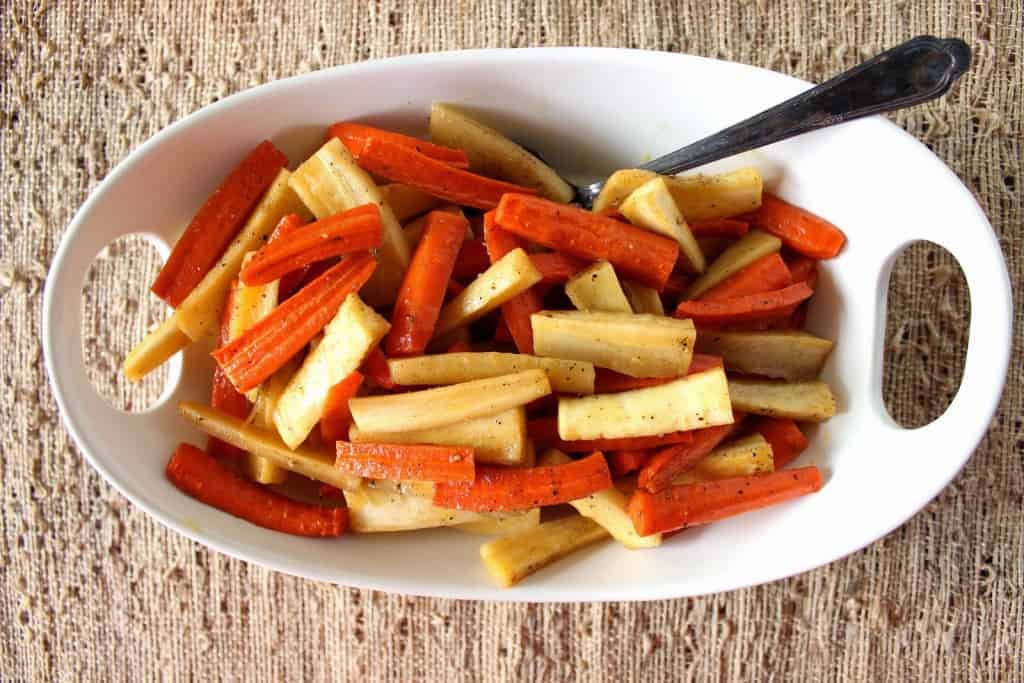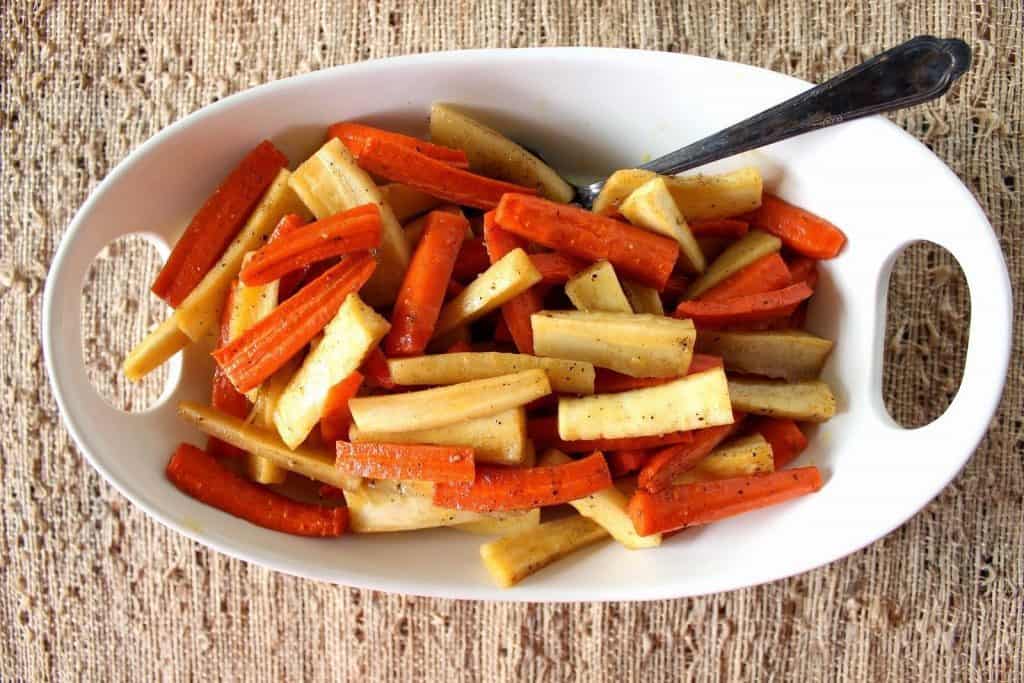 "With the help of this BBQ Side Dishes recipe roundup, your BBQ menu will keep your family and friends very full, and extremely happy!"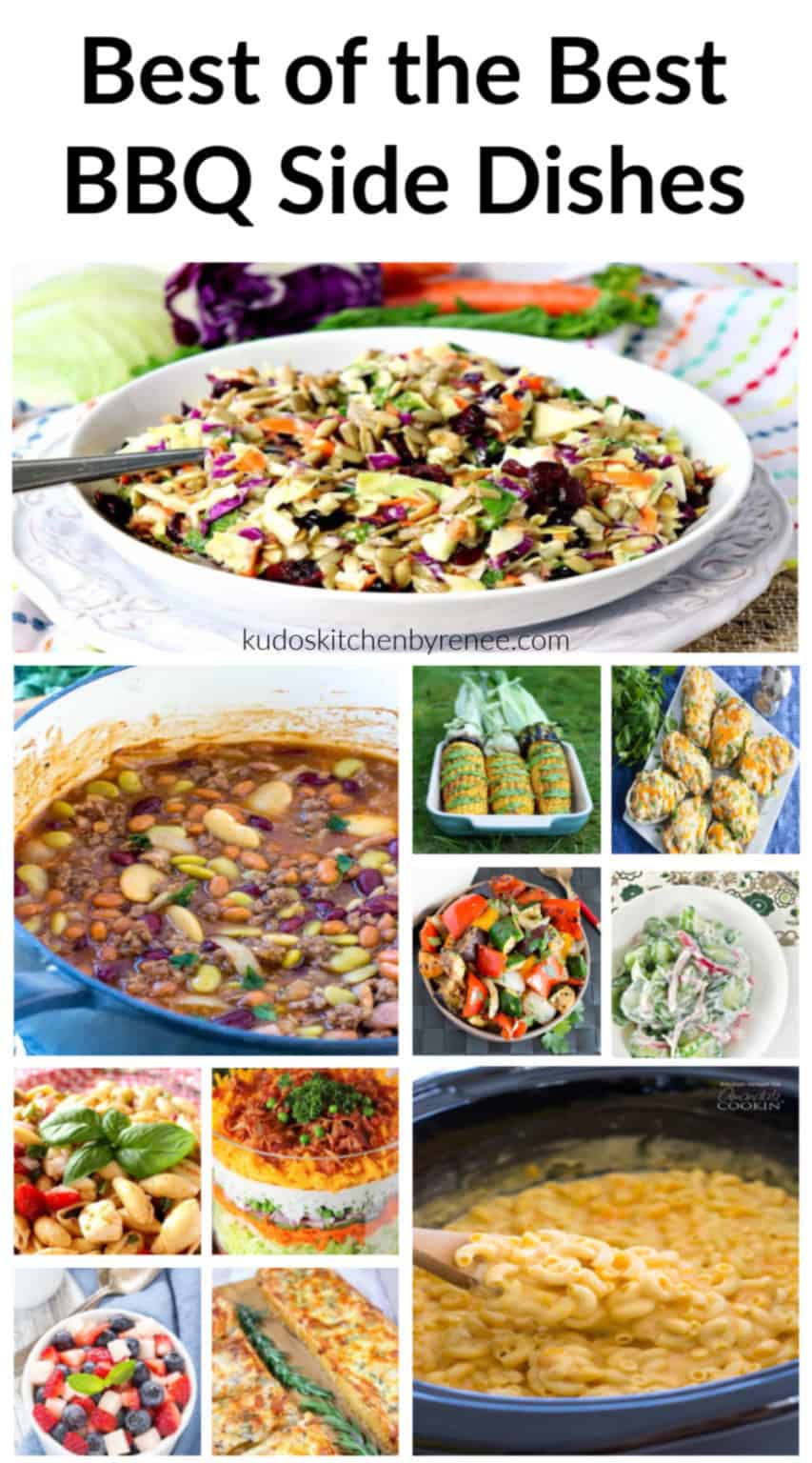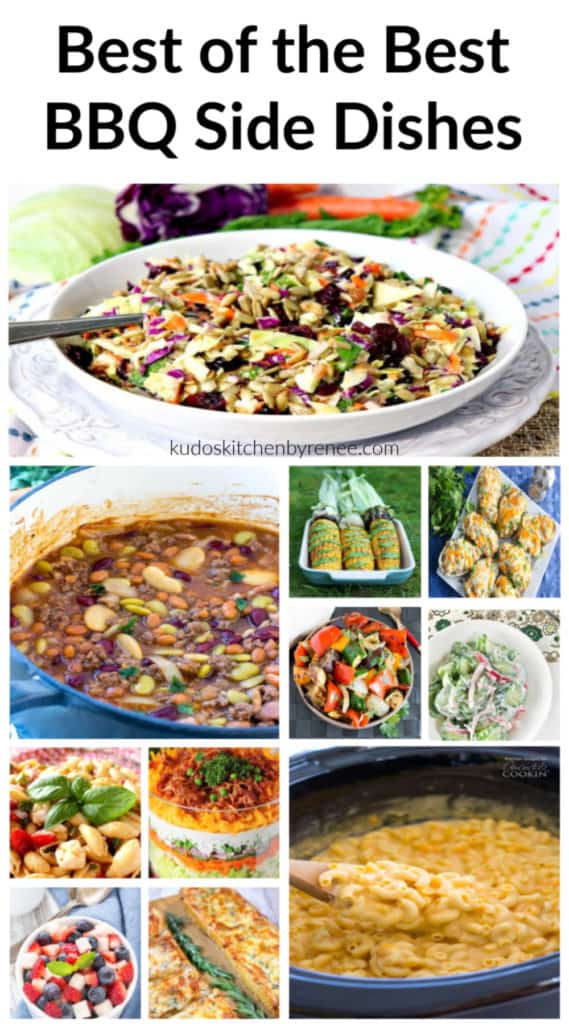 "Roasted Garlic Cheese Bread with Rosemary and Smoked Mozzarella works equally well as a delicious appetizer, side dish for a bbq or family meal."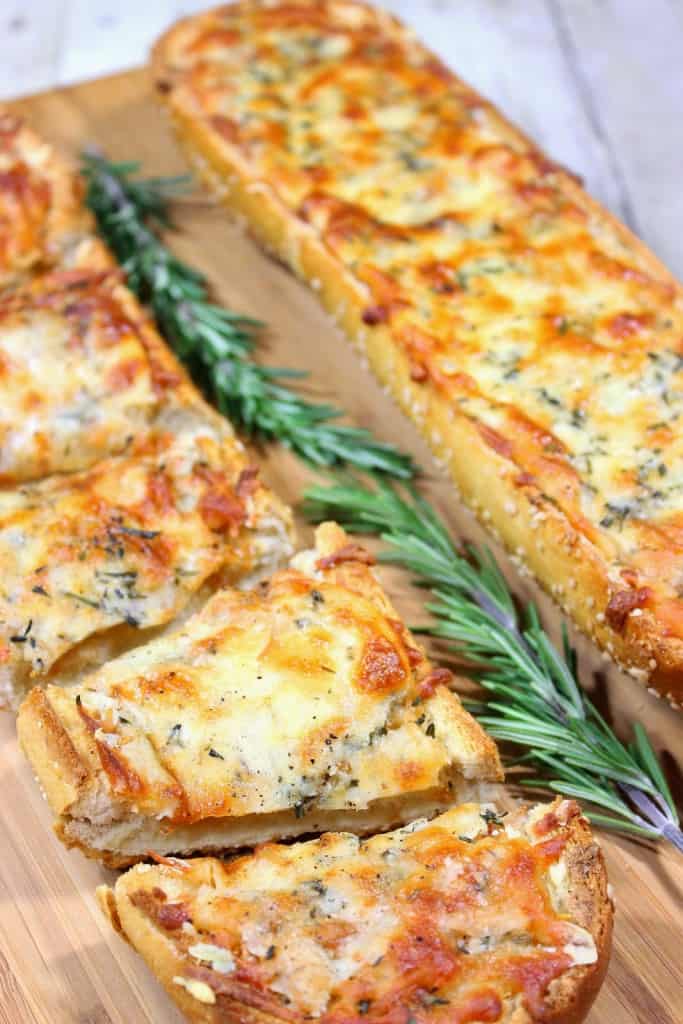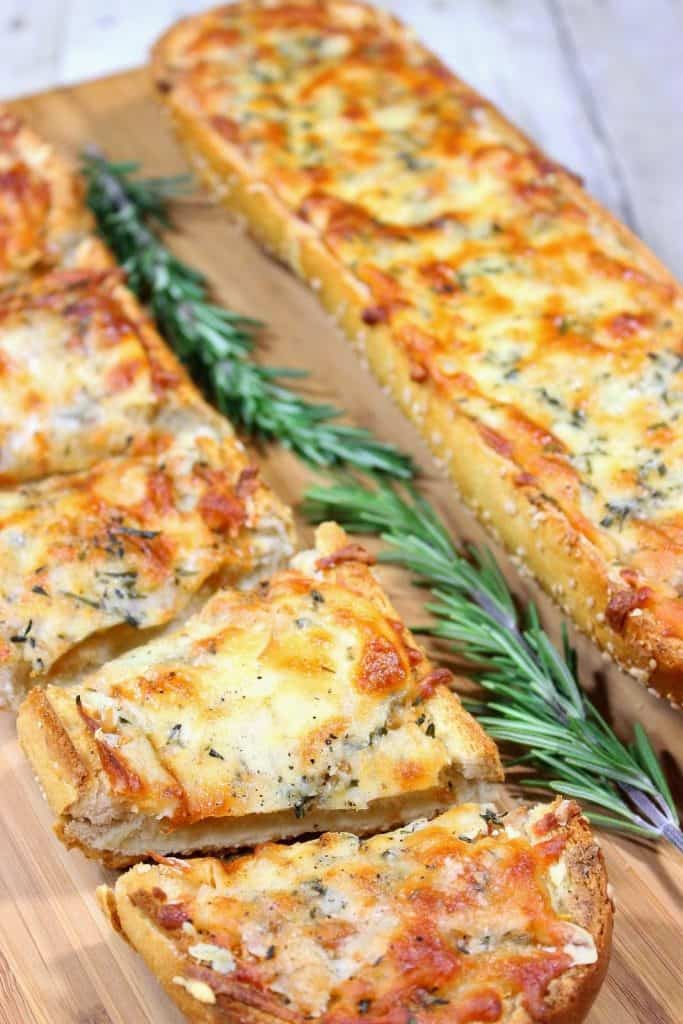 Whether you're working all day on a blue screen device, or in the kitchen, the following affiliate products are ones I can highly recommend to save your eyesight and your sanity.
Below is a photo of my blue blocker computer glasses in action! I swear by them! I work at the computer for what feels like all-day, every-day, and these glasses have relieved a great deal of eye-stress and migraine problems for me.
A neurologist was the one who recommended I get myself some, and it was the best thing he could have told me to do, so now I pass that information on to you!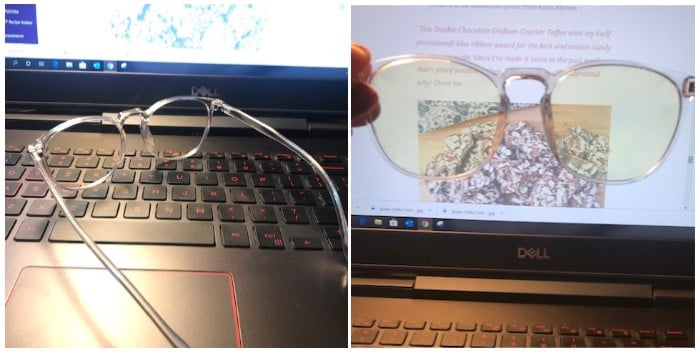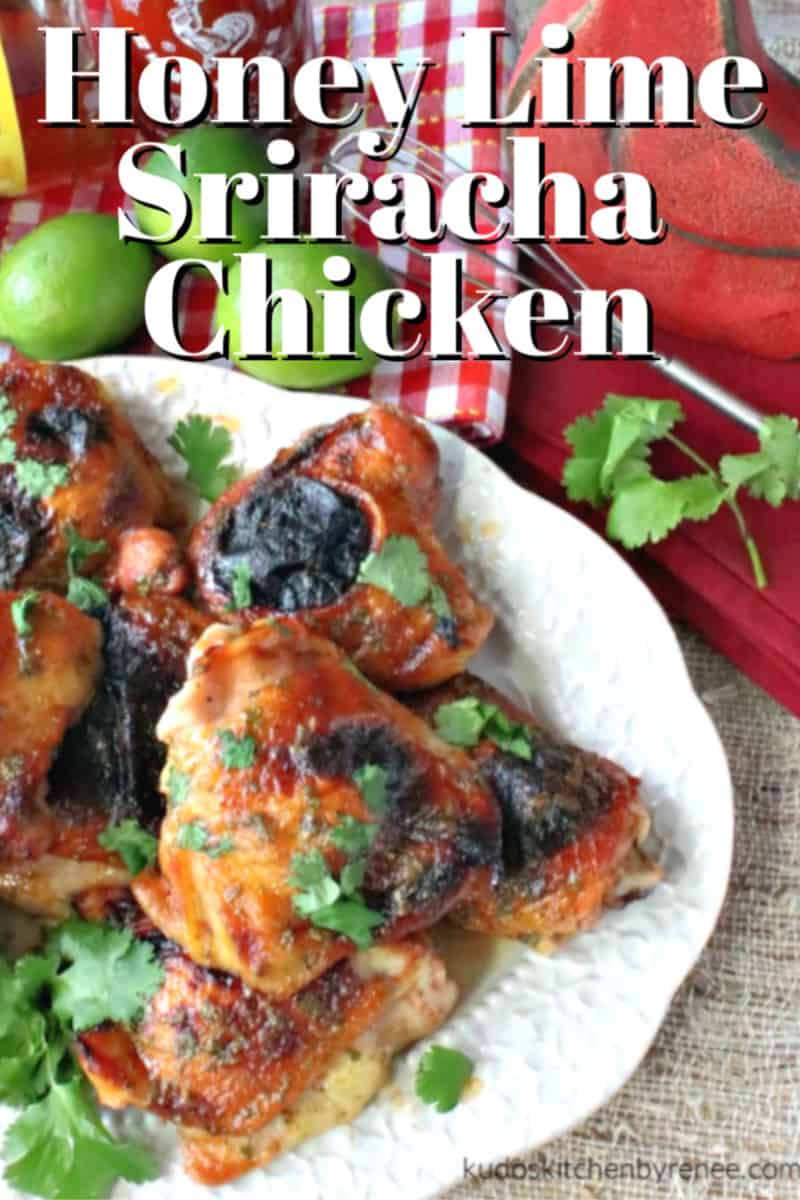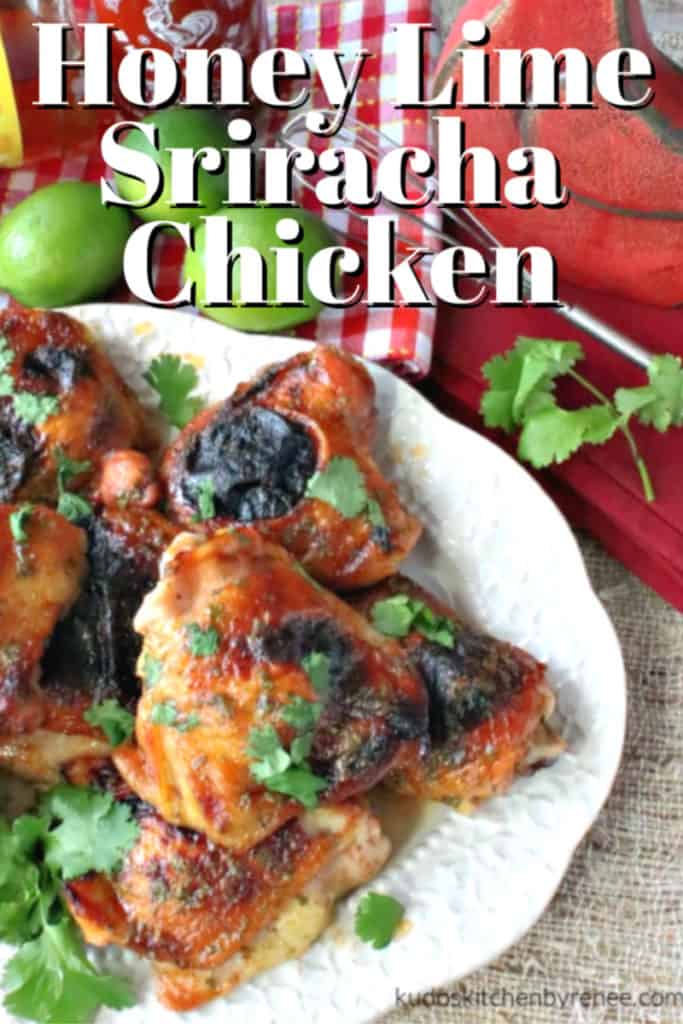 Below is the printable recipe card along with the exact ingredient measurements and nutritional information for making today's honey lime sriracha chicken thighs.
Printable Recipe Card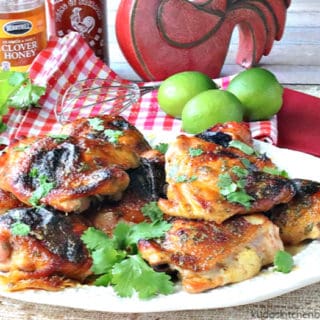 Honey Lime Sriracha Chicken Thighs
Sweet with heat. This recipe for honey lime sriracha chicken thighs with cilantro will hit all the right bells and whistles on your taste buds, and will soon become a family favorite!
Ingredients
8 -

bone-in

skin-on chicken thighs (boneless, skinless chicken thighs may be substituted).

Salt and Pepper

½

cup

honey

2

tablespoons

sriracha sauce

or to taste

4

limes

zest and juice, divided

2

tablespoons

chopped cilantro

plus additional for garnish (optional)
Instructions
Place the chicken thighs on a baking sheet that has been sprayed with cooking spray.

Squeeze the juice of two limes over both sides of each thigh.

Season both sides of each thigh with salt and pepper.

Set the thighs aside to marinate for approximately 15-20 minutes.

Preheat oven to 375-degrees.

In a medium bowl, whisk together the honey, 1 teaspoon fresh lime zest, juice of two limes, sriracha sauce, and chopped cilantro until combined.

Brush half of the sauce over the tops of chicken thighs.

Bake in the preheated oven for approximately 30 minutes.

Remove the chicken from the oven and brush the remaining sauce over the thighs.

Return the chicken to the oven and continue baking until the chicken is deeply browned and the internal temperature reaches 165-degrees on a meat thermometer.

Serve with additional chopped cilantro, if desired.
Nutrition
Serving:
2
thighs
Calories:
260
kcal
Carbohydrates:
52
g
Protein:
9
g
Fat:
5
g
Saturated Fat:
1
g
Polyunsaturated Fat:
3
g
Cholesterol:
42
mg
Sodium:
377
mg
Fiber:
2
g
Sugar:
45
g
I sincerely hope you've enjoyed today's easy chicken thigh dinner recipe as much as I've enjoyed bringing it to you!
This post may contain affiliate links which won't change your price but will share some commission.
As an Amazon Associate, I earn from qualifying purchases. When I find a great product or service I like to share it with my readers. For additional information please view my privacy policy.