This is the very last Thrive At Five weekly meal planning post I'll be bringing you, and today we're going out with a bang of flavor. From a vegetarian dish with baked vegetables to a slow cooker leg of lamb. I do believe this week we have something for everyone!
It is with a tinge of sadness that we'll be saying goodbye to the Thrive At Five weekly meal planning group because I've enjoyed making new blogging friends, and I've enjoyed bringing you (my readers) the opportunity to meet and eat from sites you possibly wouldn't have found on your own.
All that said, starting next week, Friday, October 27 I'll be starting a new Friday feature here on Kudos Kitchen that I'm pretty sure I'll be calling…Friday's Featured Foodie Feastings! That's a real mouthful (food blogger humor). It's a new weekly feature I'm very excited to start because I'll be sharing with you some of the very best recipes from the most talented and best food bloggers you can find across the web!
Kicking off this new Friday feature will be Thanksgiving month. Appropriate, don't you think? The first Friday (October 27th) will be dedicated to appetizers and starters. The second Friday will be side dishes and veggies, the third Friday will be all about the turkey, the fourth Friday will be desserts and finishes, and the fifth Friday (hey wait, that makes no sense. (LOL You caught me), will be all about the leftovers!
But enough about all of that. You'll find out more next Friday. Let's get back to this final weeks feature of Thrive At Five Weekly Meal Planning To Make Your Life Easier, October 2017 Week 4.
By clicking on the recipe titles below you'll be taken directly to that food bloggers site, and that particular recipe. From there you can read all about your selected dish, find out about the ingredient list, and print out the recipe so you can make it at home.
Baked Vegetable Medley Greek Style from Art From My Table – I'm loving all the Greek flavors and ingredients in this baked vegetable dish. Plus, it's so colorful it makes my mouth water just by looking at it!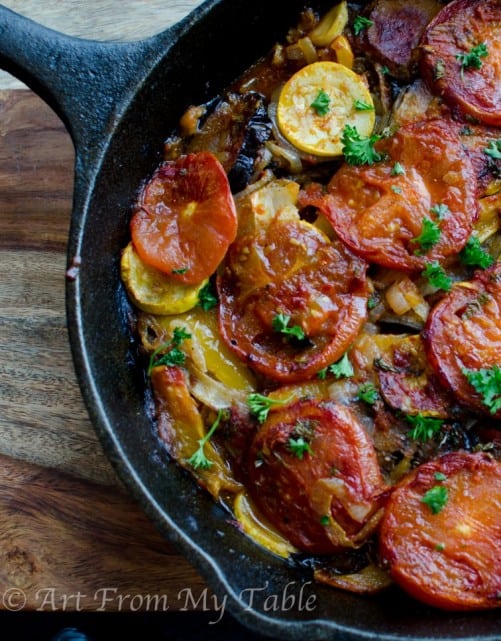 Chicken Taco Bake from Carrie's Home Cooking – Everyone loves a good Tex-Mex inspired dish. They're hearty, filling, and always a family pleaser.
Slow Cooker Leg of Lamb from The Cook's Pyjamas – Lamb is my favorite! I've never made it in the slow cooker before but now I'm really anxious to try this recipe.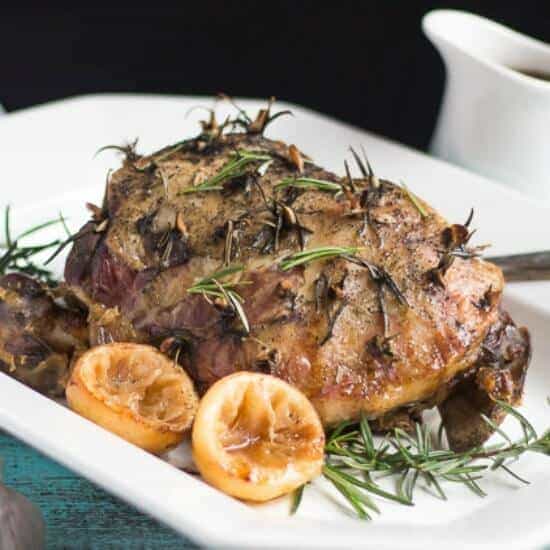 Oven Baked Pretzel Chicken from Sprinkles & Sprouts – You can never go wrong with a coating made of pretzel crumbs. This one is calling my name for sure!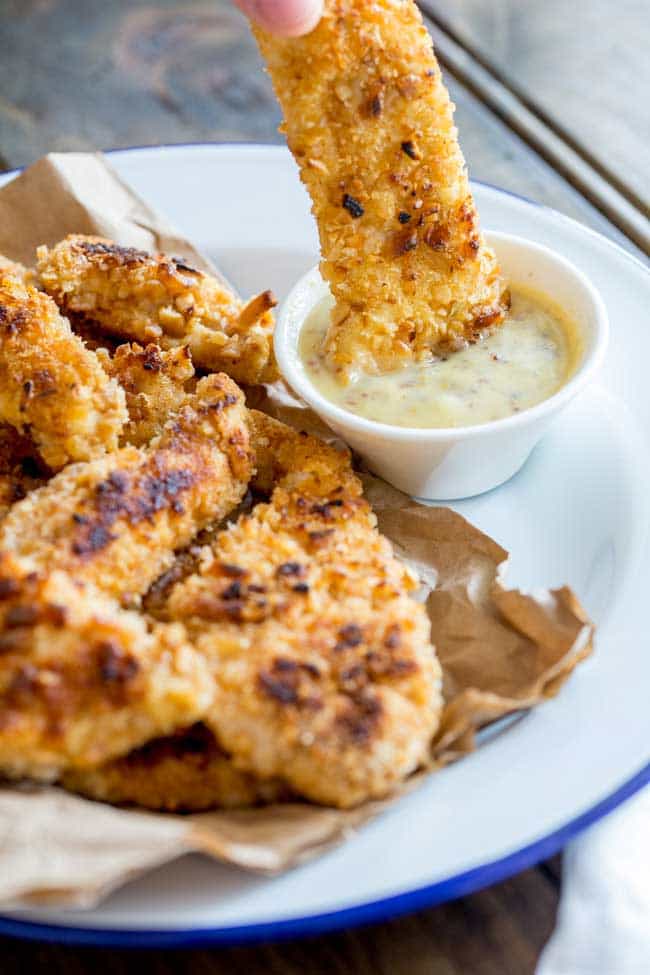 Homemade Fried Tilapia from (yours truly) Kudos Kitchen – This recipe receives 5 stars from my BFF every single time I make it for her. That makes me very happy!
And your two bonus recipes for the week are…
Pumpkin Cupcakes from Food, Folks & Fun – These charming pumpkin cupcakes are the perfect sweet ending to a meal or all on their own as a special sweet treat!
Slow Cooker Pumpkin Blueberry Cake from (yours truly again) Kudos Kitchen – An easy and seasonal breakfast or dessert recipe that is loaded with nuts, pumpkin, and blueberries. I know you'll love this one.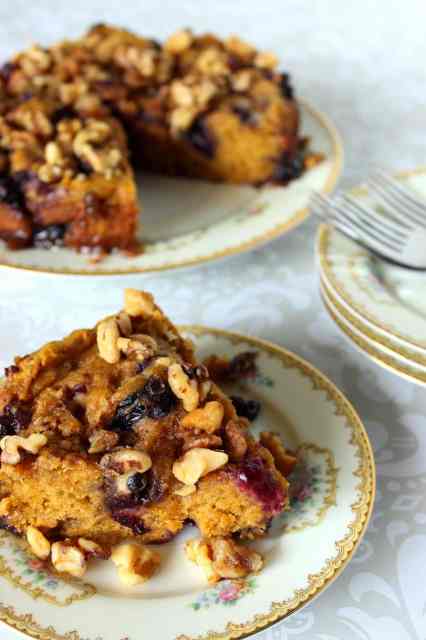 Thanks again to the Thrive At Five group of food bloggers that welcomed me on board this weekly meal planning feature. I've enjoyed my time here and feel like I become a better blogger because of all of you!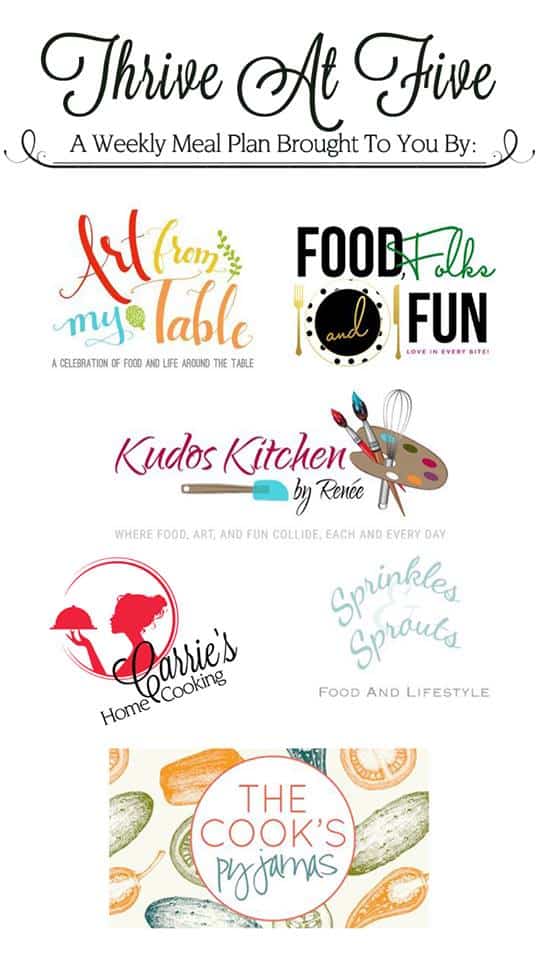 Should you have any questions or comments for me regarding these, or any recipe you see on my blog, please don't hesitate to contact me directly or leave a comment for me in the comment section. It is always my pleasure to answer any and all questions as soon as possible.
For additional information regarding any of my Kudos Kitchen recipes or my hand painted glassware and fabric items, please follow me;
FACEBOOK, PINTEREST, INSTAGRAM, TWITTER, YOUTUBE and MY PAINT SHOP
Kudos Kitchen by Renée ~ Where food, art, and fun collide every single day!
Until we eat again, I hope you have a delicious day!