EYE wanted to make something spooky yet easy for you to recreate this Halloween season, so EYE made a bowlful of these Gumball Eyeballs. SEE?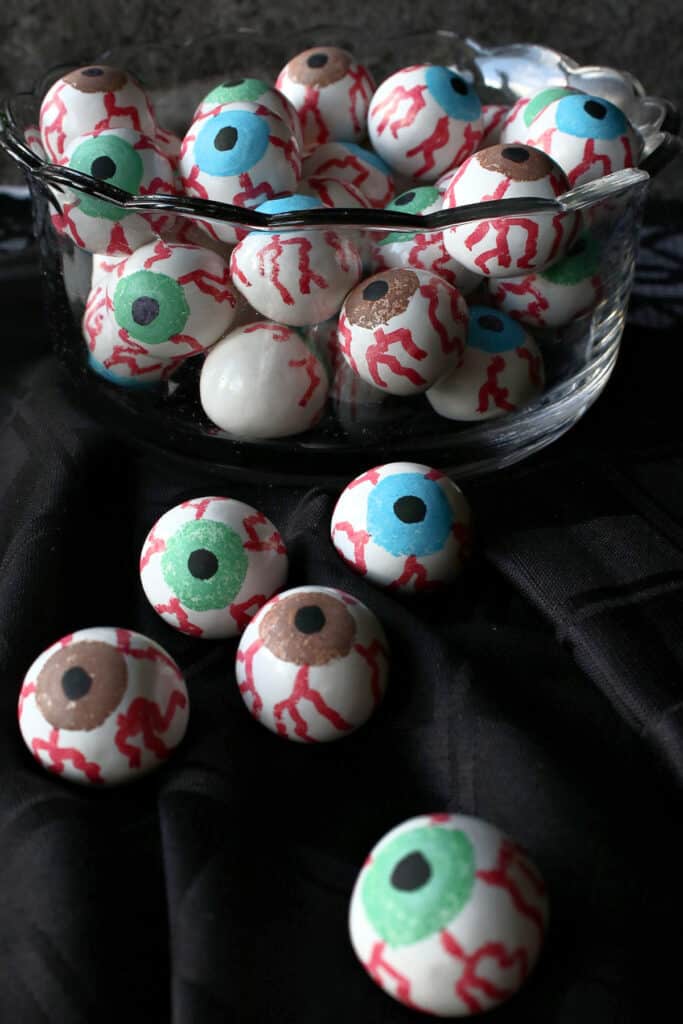 **Please Note - The printable recipe card with detailed instructions, complete ingredient measurements, and nutritional information for making Gumball Eyeballs is available at the end of this post. OR you can hit the "jump to recipe" button (found above) to be taken directly to the recipe.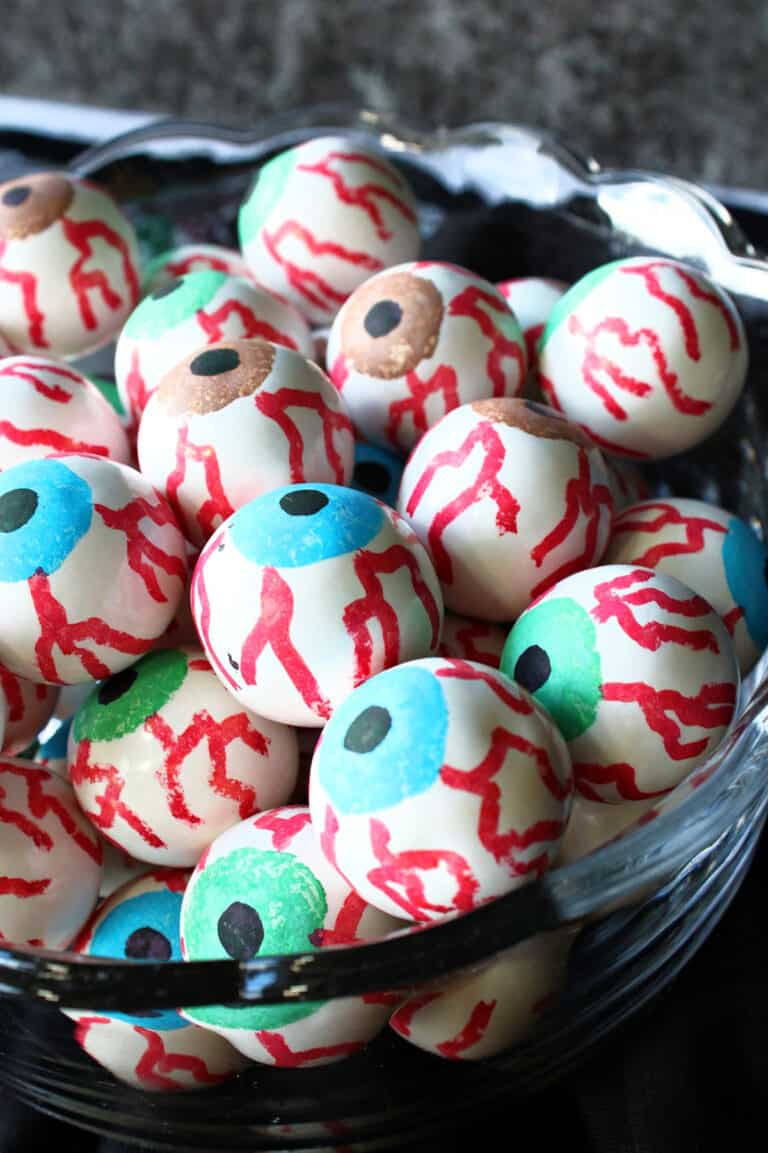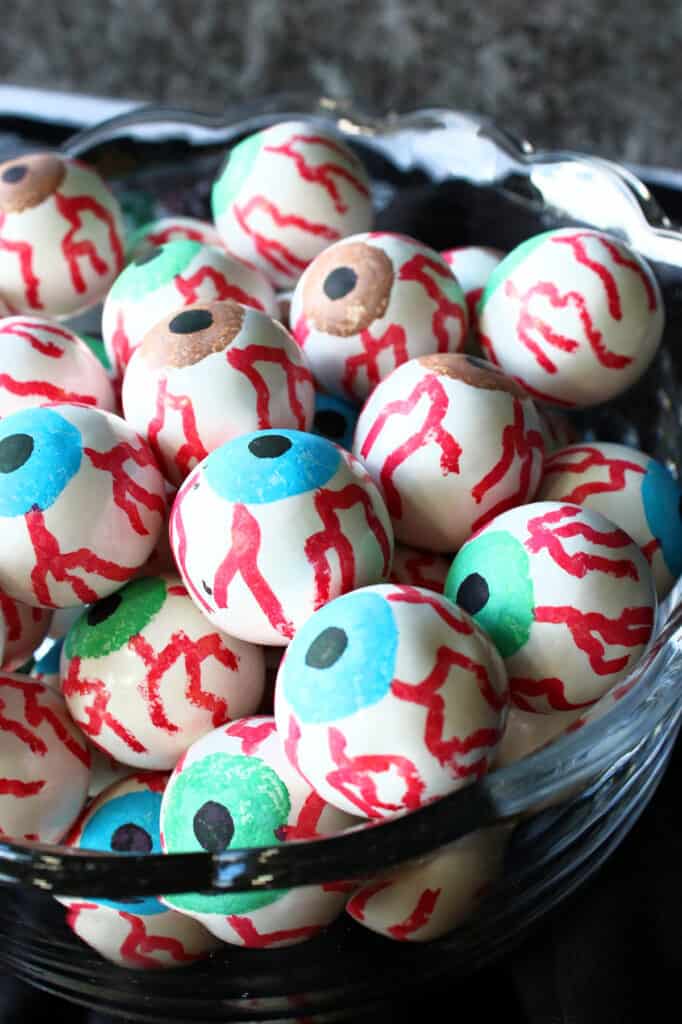 Ingredient list:
**Note - The following lists of ingredients plus kitchen tools and equipment contain affiliate links (highlighted in blue) for your consideration and shopping convenience. #CommissionsEarned
Kitchen tools and equipment needed:
How this "recipe" came to be:
Well, as you can SEE, this really isn't a "recipe," per se.
It's more of a method for making something fun and a little spooky as a Halloween treat.
All that said, I came up with this idea for making gumball eyeballs when I made and designed this Frankenstein Rice Krispie Treat (shown below).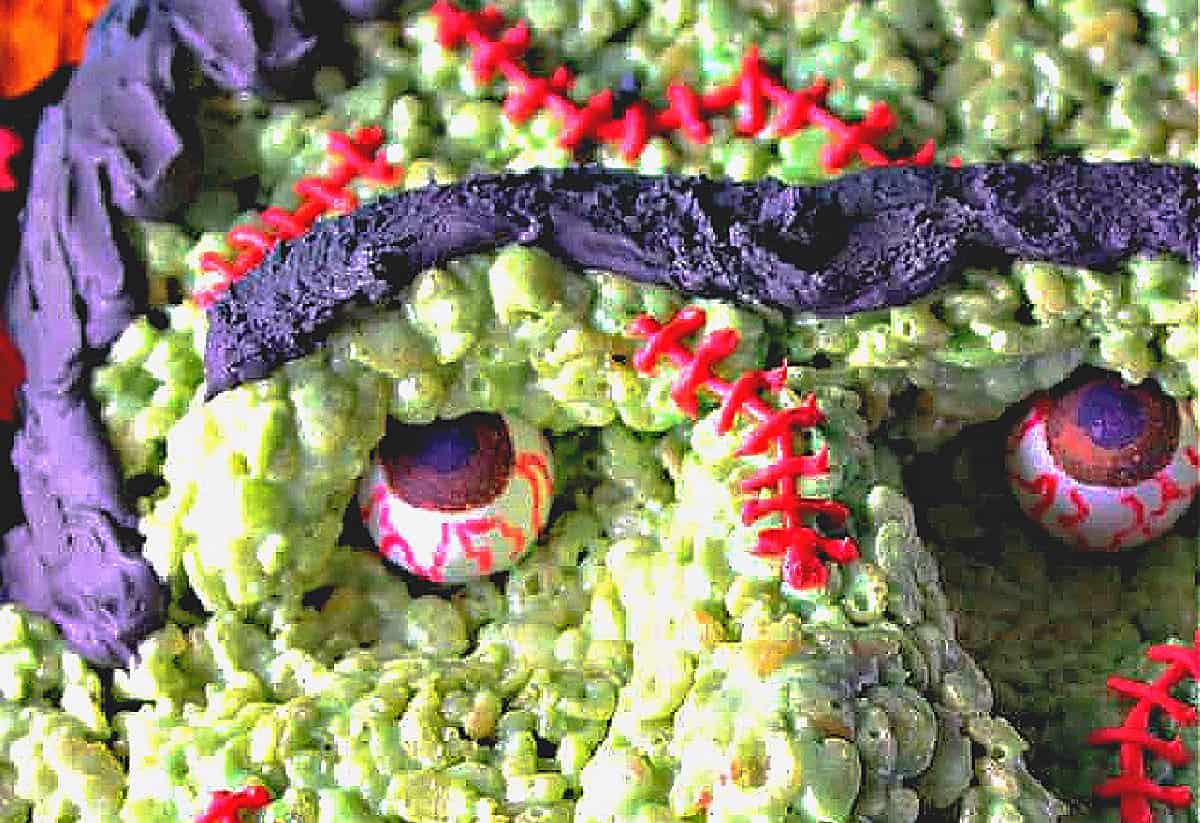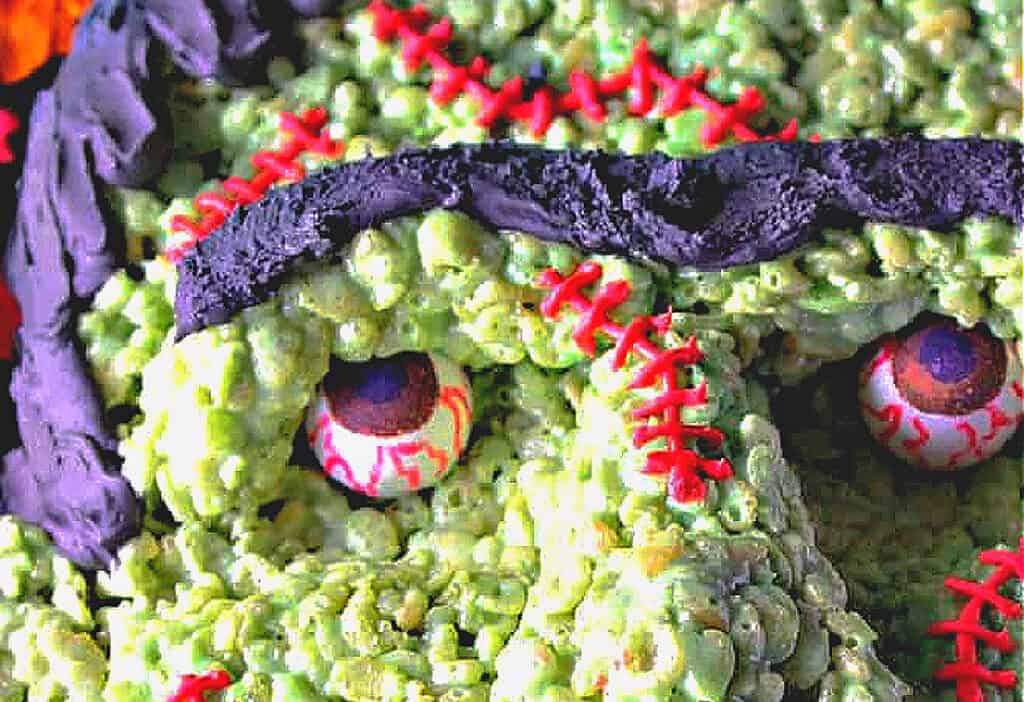 Since I only needed two gumball eyeballs to make my Frankenstein but had ordered an entire bag of 1" white gumballs, I decided it would be fun to have an entire bowl of gumball eyeballs sitting out as decoration.
And guess what? It IS!! LOL
How long does it take to make gumball eyeballs?
That really depends on how many you plan to make.
Each chewy candy eyeball will only take about 1-2 minutes from start to scary finish.
And EYE'll bet that once you have a few under your belt, I'm sure you'll get even faster at making them.
Tips and tricks for coloring candy eyeballs:
The first valuable tip or trick I have is for the red-eye veins. Remember to draw one side first, let it dry for a few seconds, and then draw the second side. This way, you won't smear your work.
EYE also found that coloring all the same color irises first, then adding the pupils and eye veins made the entire process go lickety-split!
The edible markers dry really fast, so making a whole bowl of eyeballs should go very quickly!
Additional Halloween recipes you'll enjoy:
*Boo Berry Pie (shown below)
Hey, Boo! Don't be scared. This hauntingly delicious Boo Berry Pie is easier to make than you may think, and I'm excited to show you exactly how to do it.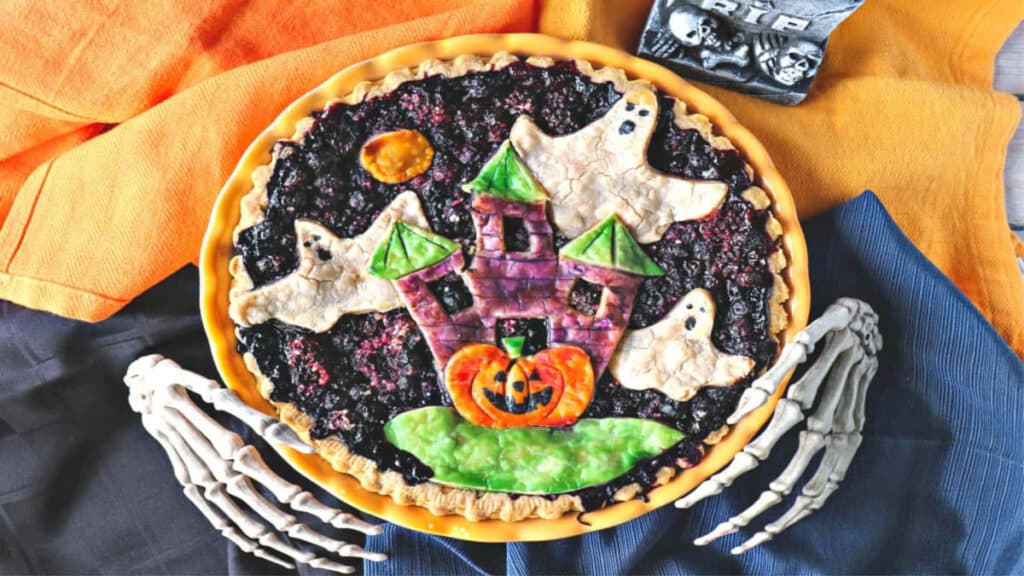 *Rat Loaf Meatloaf (not shown)
Creepy, gory, full of guts, and yet delicious! How's that for a Halloween dinner idea? Rat Loaf Meatloaf is sure to turn your stomach, and yet leave you hungry for more!
*Brain Food Jello Salad (shown below)
Can you wrap your "head" around eating gory brain food jello salad for Halloween? Try not to "think" about it too much, and you'll be just fine. *insert evil laughter here*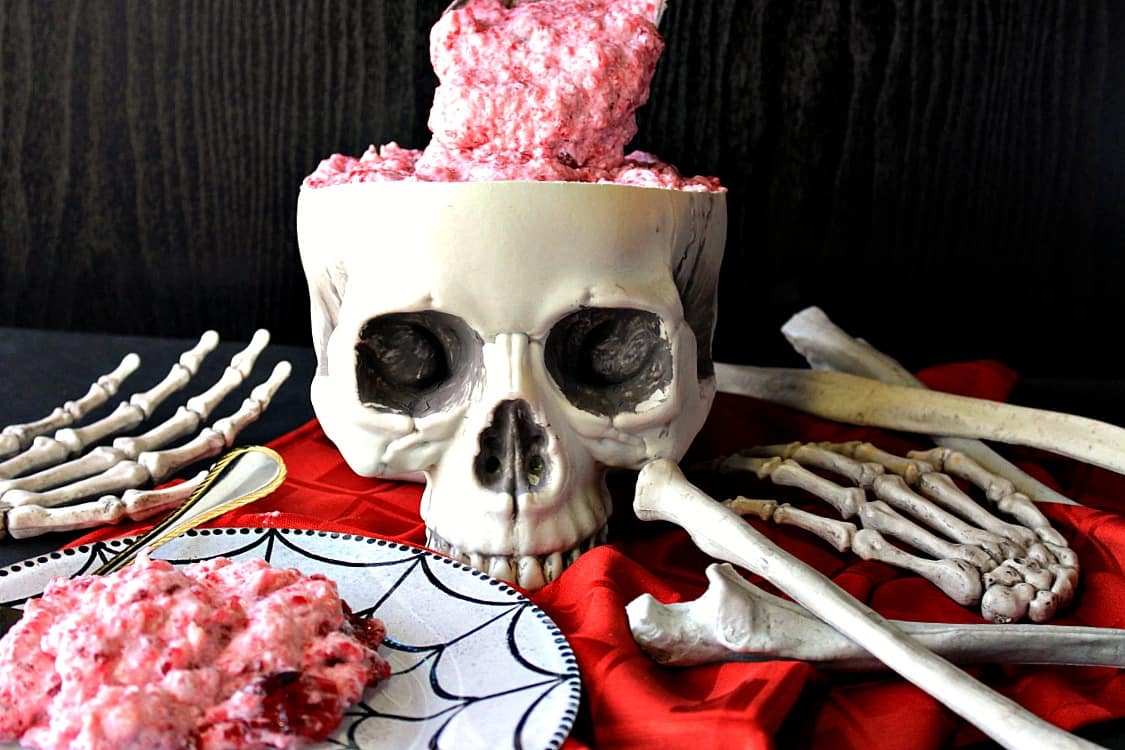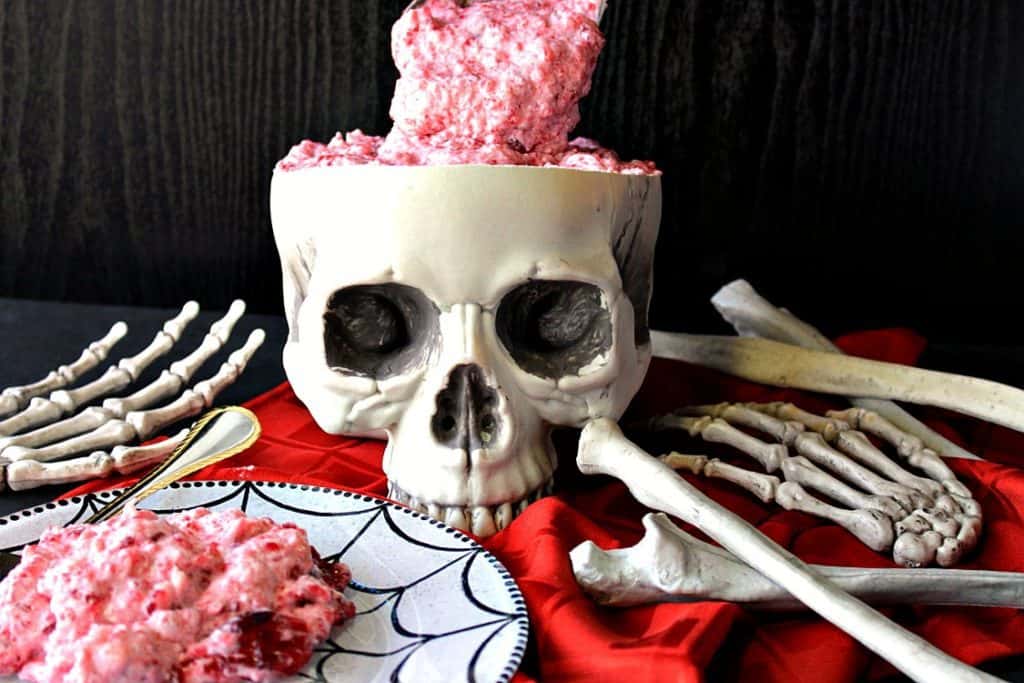 *Puking Pesto Pumpkin (not shown)
From looking at it, you might not think this recipe for Basil Pesto Spaghetti Squash puking pumpkin is very crave-worthy…until you take your first bite! Then all bets are off, and you just might eat yourself sick! LOL! Sorry, not sorry!
*Gumball Eyeballs (shown below) THIS IS THE PLACE!!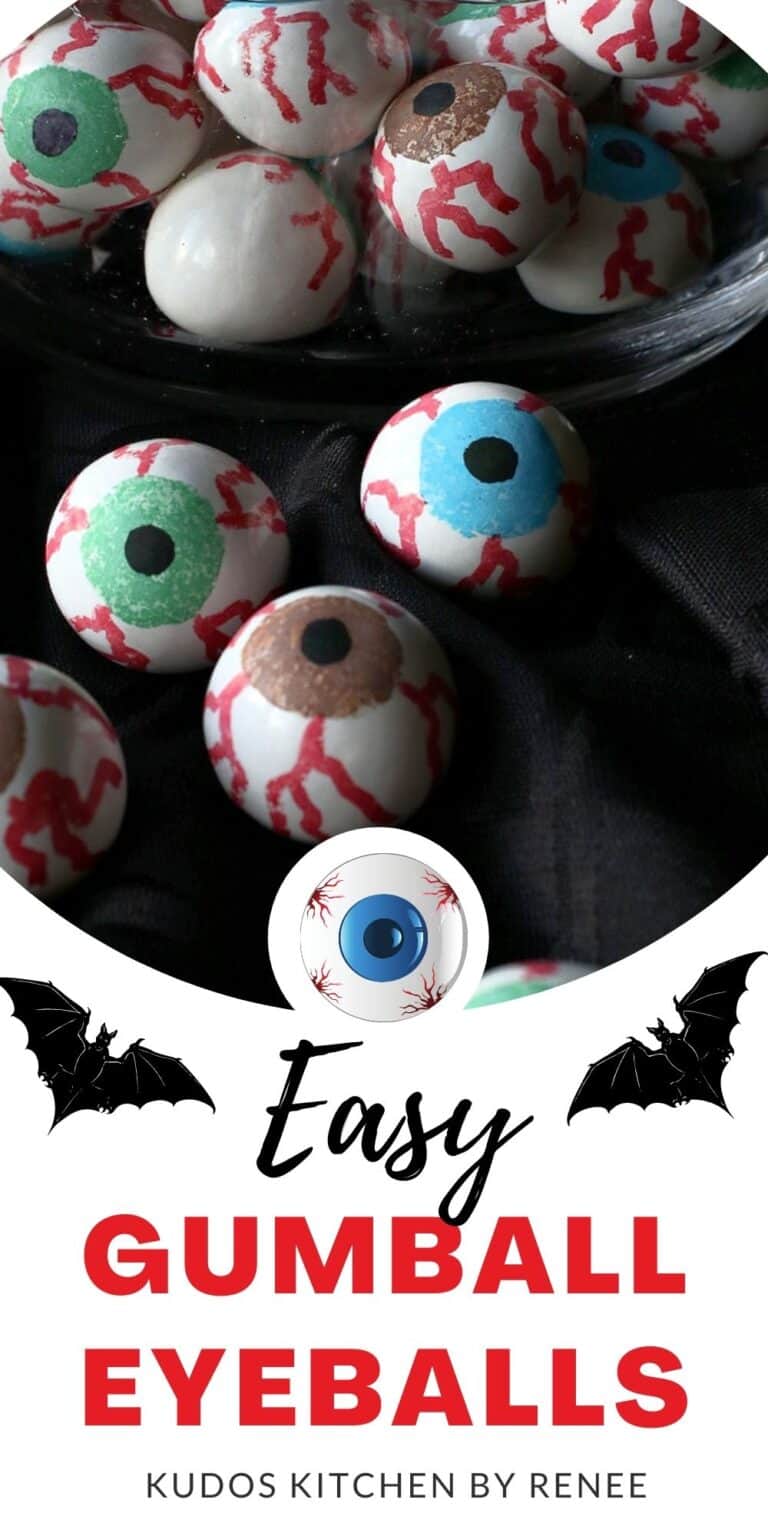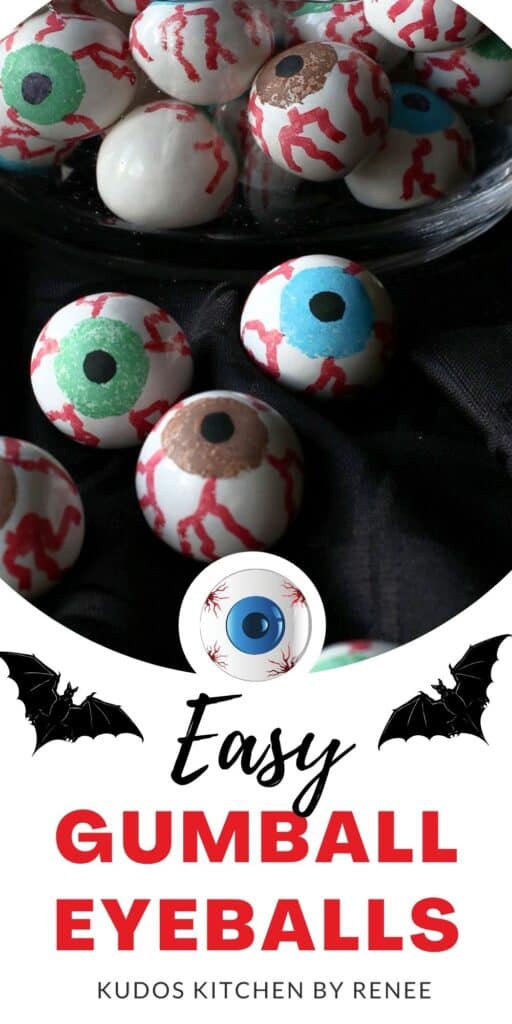 Below is the printable recipe card along with the exact ingredient measurements and nutritional information for making today's sweet and easy Halloween gumball treat recipe.
When you make this recipe, and I hope you do, I'd appreciate it if you'd take a moment to leave a star rating on the recipe card and briefly comment on why you rated it as you did. FYI - Google appreciates recipe ratings and, in turn, will share my recipes with more people. Thank you so much!!
Printable Recipe Card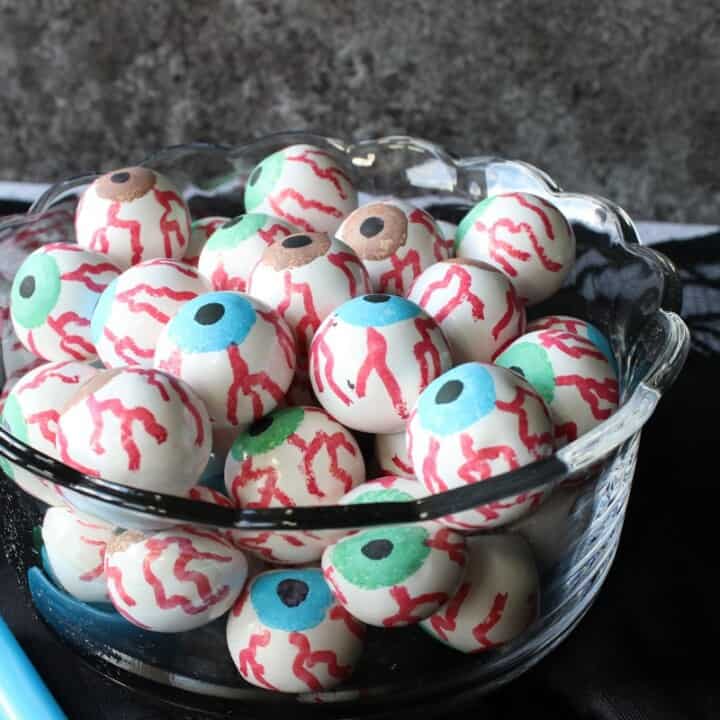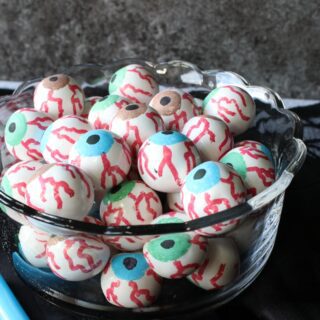 Gumball Eyeballs
You can make these easy Halloween homemade Gumball Eyeballs in a matter of minutes. EYE'LL show you how!
Ingredients
24

1"

white gumballs

food-safe markers

blue, green, brown, black, and red
Instructions
One each gumball draw a round iris, black pupil, and red blood veins. Allow the colors to dry for a few moments before switching colors.
Nutrition
Serving:
1
serving
Calories:
10
kcal
I sincerely hope you've enjoyed today's fun yet a little spooky Halloween recipe/technique for making candy gum eyeballs as much as I've enjoyed bringing it to you!