German Meatballs over Mashed Potatoes and Sauerkraut have a fantastic old-world, comforting flavor you're going to love.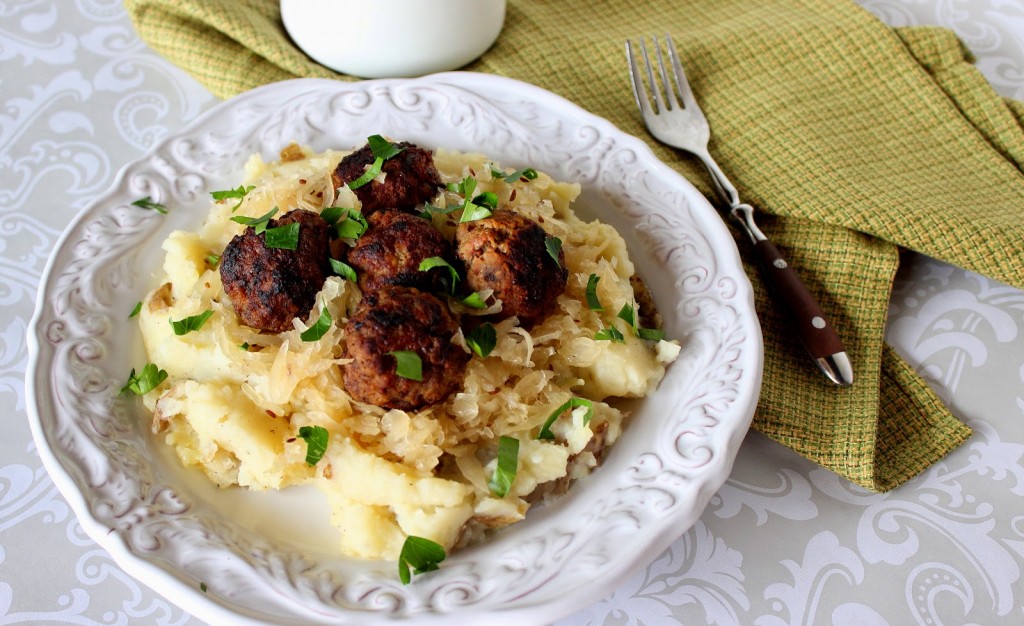 *Disclaimer - This recipe was originally published in 2014. I'm working hard to update all my older recipes with recipe cards, new photos, and additional recipe information. But, getting to all of them will take time. Please bear with me. In the meantime let me assure you that this recipe is still a winner and one I'm sure you'll be well pleased with when you make it at home.
I love German flavors. I always have. Must be my German heritage and something deep within that speaks to me. There is something about the bite and tang of the ingredients that set my taste buds to dancing.
Traveling to Germany is on the top of my bucket list of places I want to visit. I'm not sure when I'll get the opportunity to go, so until that time I'll just dream about what it will be like.
In the meantime, I'll continue to study my German language CDs, watch my Rick Steves video tours on public television (yes, I'm a subscriber, thank you for asking)....and bide my time as patiently as possible...in the kitchen... whipping up German dishes. 🙂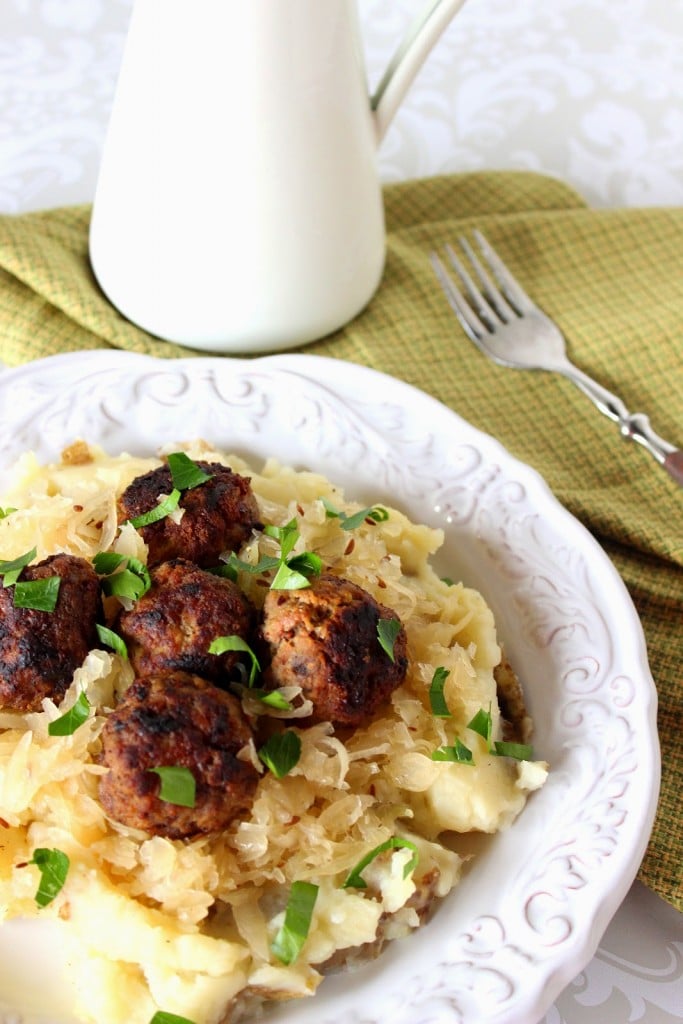 I'm not quite sure how it went from being a soup to being served over mashed potatoes and sauerkraut, but these things happen.
One day I'll get back to that recipe for Sauerkraut and Meatball Soup, but until that time I hope you'll enjoy this one for German Meatballs Over Mashed Potatoes and Sauerkraut. If you love German flavors, I know you'll love this as much as we did!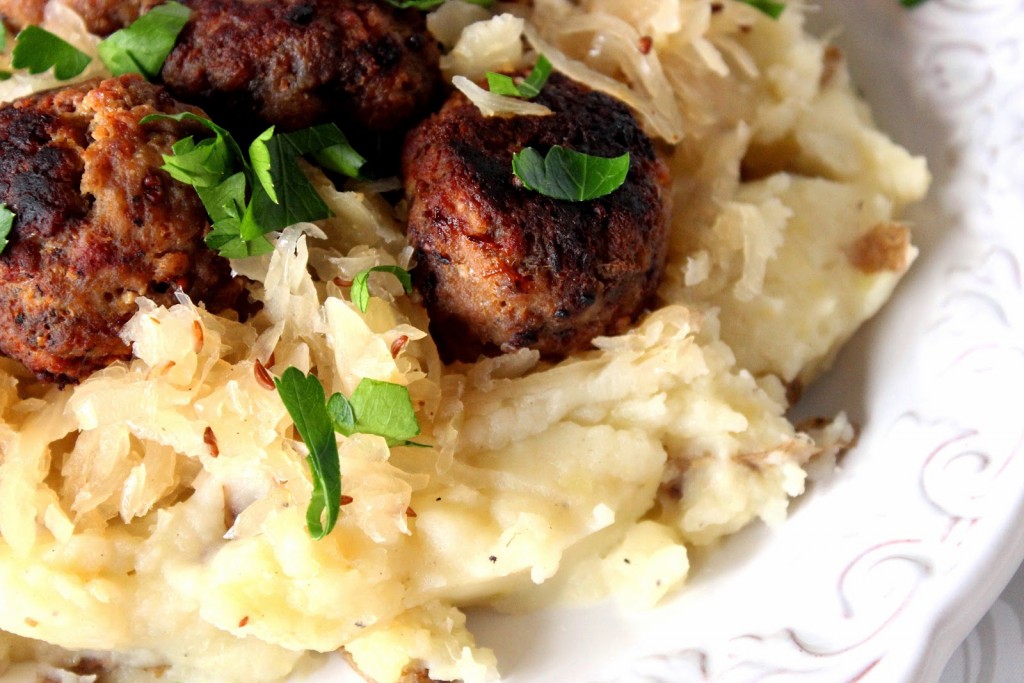 GERMAN MEATBALLS OVER MASHED POTATOES AND SAUERKRAUT
Serves: 4-6 Prep Time: 20 minutes Cook Time: 10 minutes
1 tablespoon canola oil
1 pound of ground beef
1 egg
½ teaspoon salt
¼ teaspoon pepper
½ teaspoon caraway seed
1 tablespoon stone-ground German mustard, plus 1 teaspoon
½ cup seasoned breadcrumbs
½ teaspoon smoked paprika
1 cup beef stock
hot mashed potatoes
canned sauerkraut, heated
3 tablespoons chopped fresh parsley for garnish (optional)
-In a large bowl, mix together the ground beef, egg, salt, pepper, caraway seeds, 1 tablespoon of German mustard, breadcrumbs, and paprika. Form the meat mixture into meatballs about the size of golf balls.
-In a large skillet over medium heat, brown the meatballs in the oil on all sides.
-In a small bowl, whisk together the beef stock and 1 teaspoon of German mustard. Pour in the skillet with the meatballs and simmer for approximately 10 minutes until the meatballs are cooked through.
-Serve the meatballs over the hot mashed potatoes topped with sauerkraut and spoon on the pan sauce if desired.
-Top with chopped fresh parsley and serve.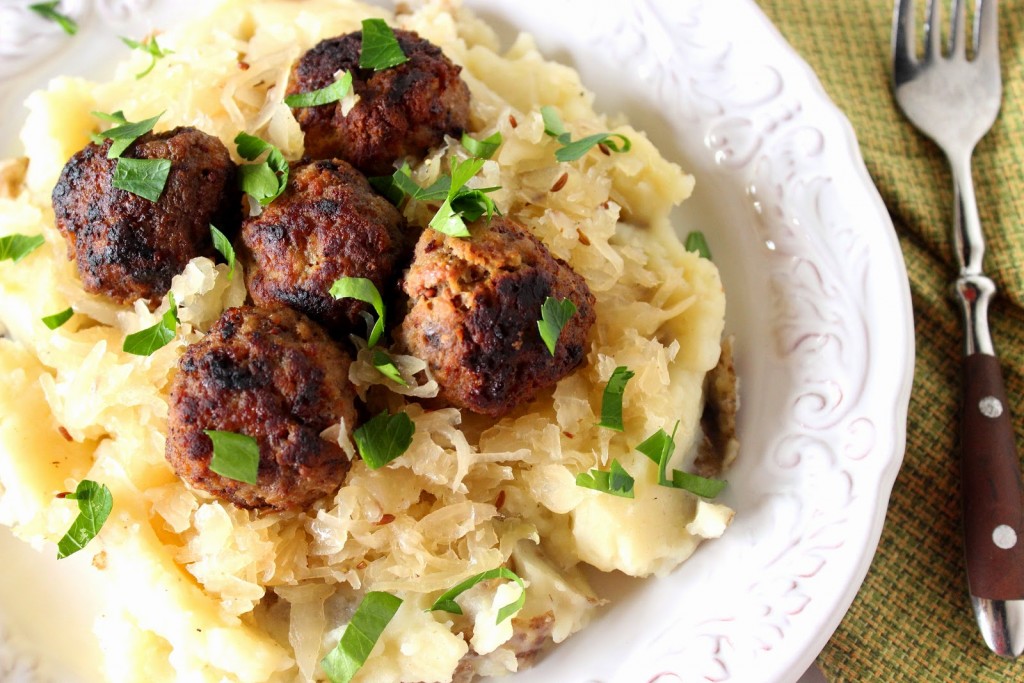 Looking for more German-inspired dishes? Great! Why not check out these other recipes I've made and posted in the past. But don't ask me to pick a favorite because I'd be hard-pressed to do it!
*Note - click on the recipe name to be taken to the recipe.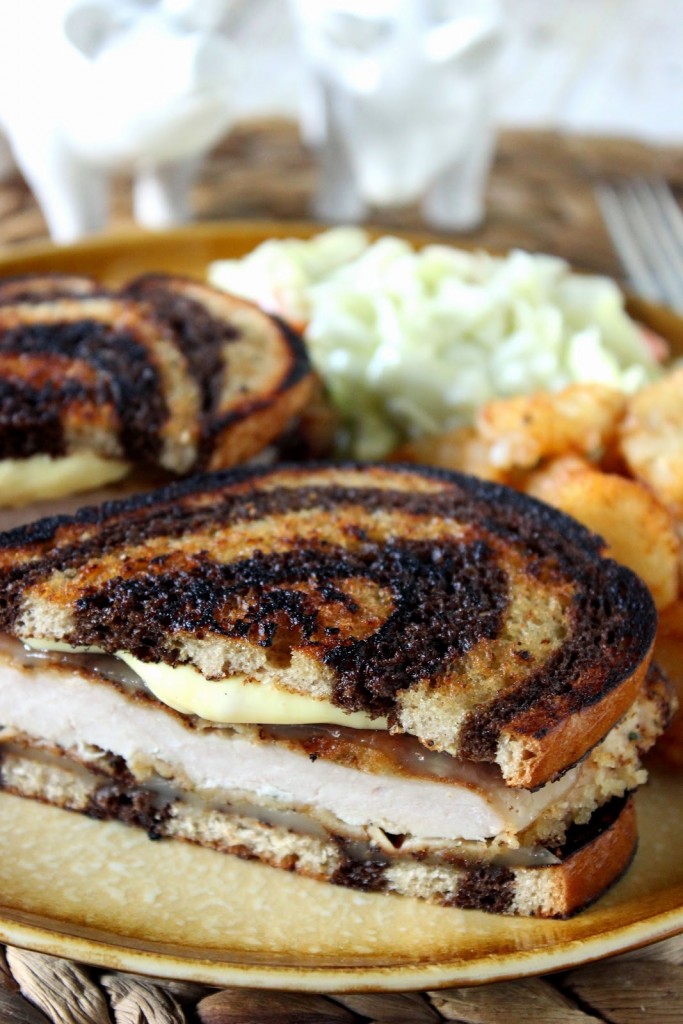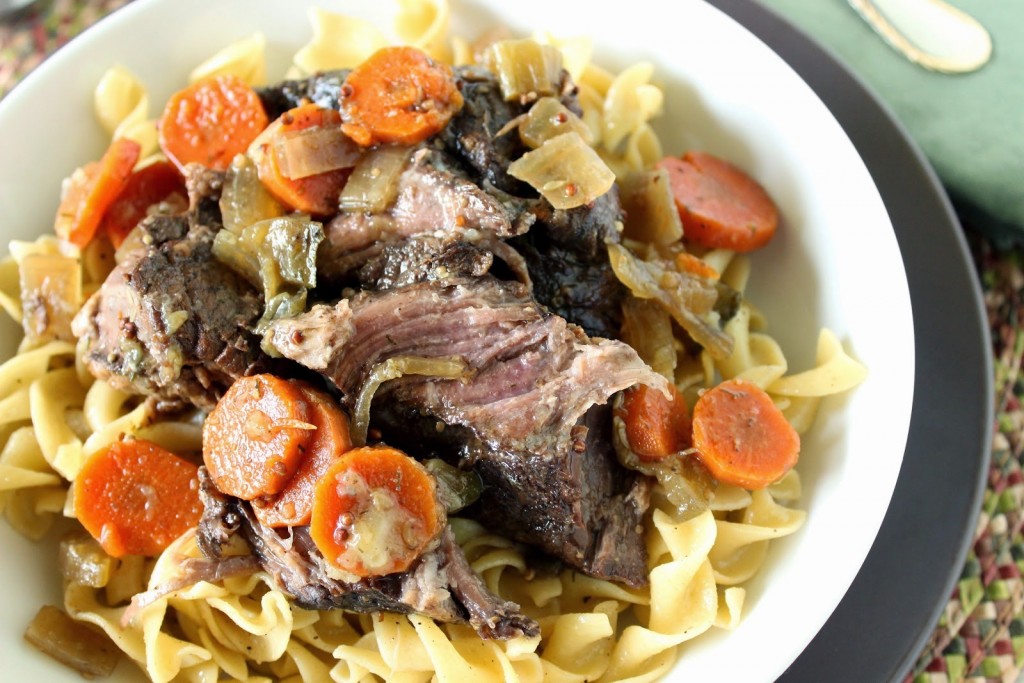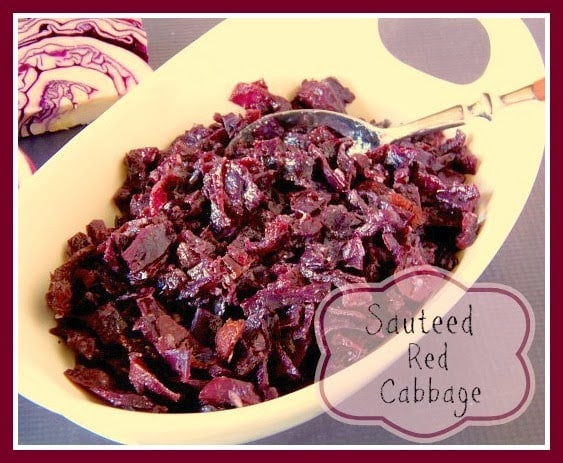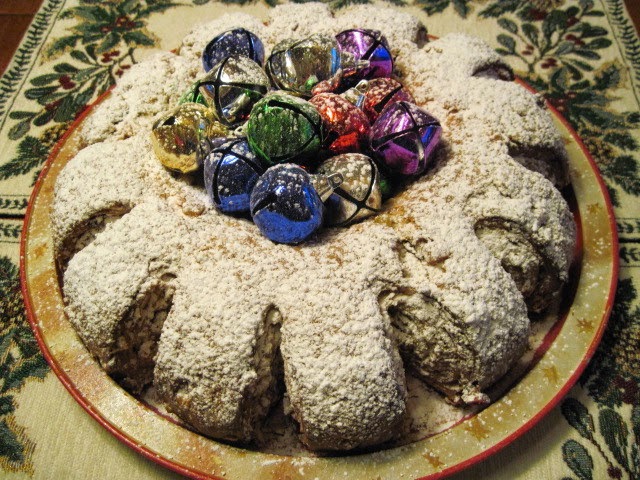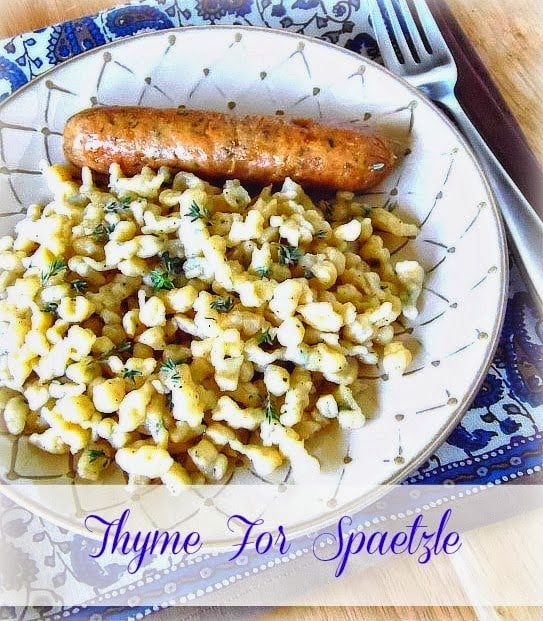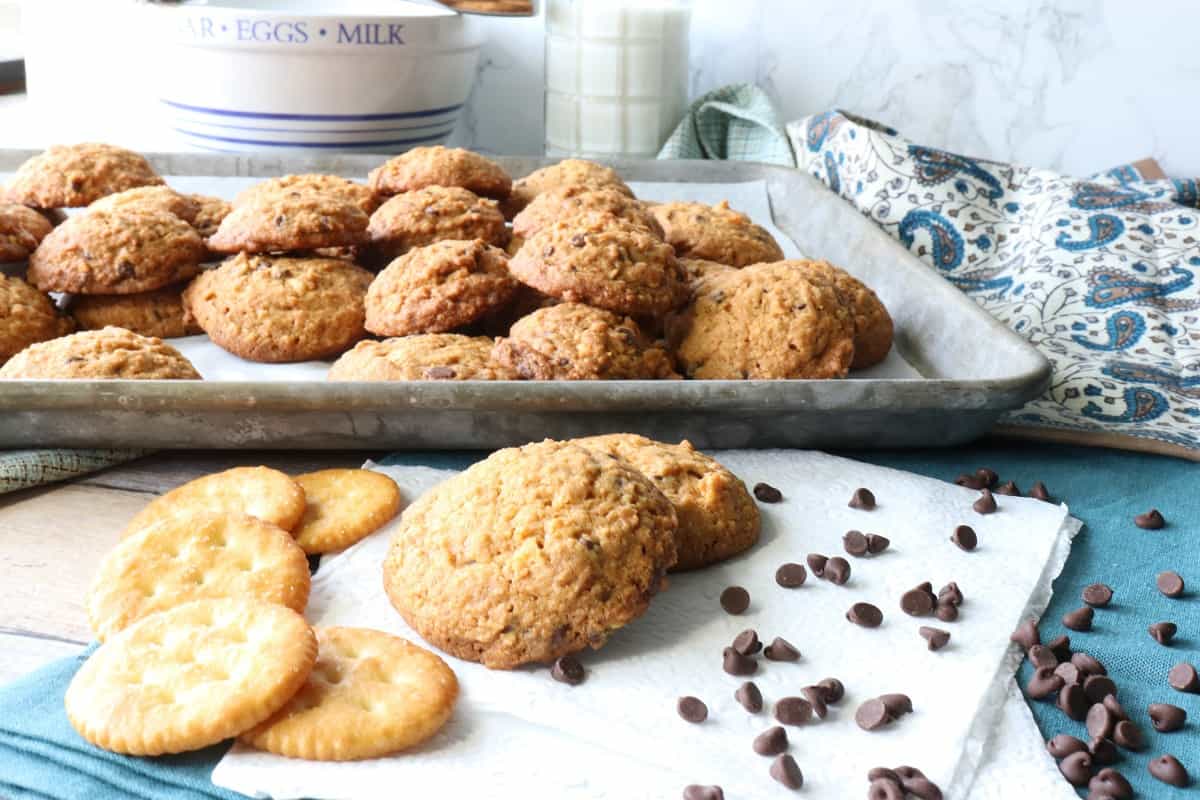 Follow me across my social media platforms and join in on the conversation: FACEBOOK, INSTAGRAM, PINTEREST, TIKTOK, AND YOUTUBE.
Thank you so much for visiting me today in my Kudos Kitchen. I hope you found something you'll love and that you'll come back and visit me often. There is always room for you around my table!
Should you have any questions or comments regarding anything you've seen here on my blog, please don't hesitate to reach out to me. It is always my distinct pleasure to respond to you just as soon as I possibly can.
Until we eat again, I hope you have a delicious day!!