I love German flavors. I always have. Must be my German heritage and something deep within that speaks to me. There is something about the bite and tang of the ingredients that set my taste buds to dancing.
Traveling to Germany is on the top of my bucket list of places I want to visit. I'm not sure when I'll get the opportunity to go, so until that time I'll just dream about what it will be like. In the meantime, I'll continue to study my German language CD's, and watch my Rick Steves video tours on public television (yes, I'm a subscriber, thank you for asking)….and bide my time as patiently as possible…in the kitchen… whipping up German dishes 🙂
This recipe was born one night as I set out to make something called Sauerkraut and Meatball Soup (found on page 35) from the cookbook: The German Kitchen by Christopher and Catherine Knuth.
I'm not quite sure how it went from being a soup to being served over mashed potatoes and sauerkraut, but these things happen.
One day I'll get back to that recipe for Sauerkraut and Meatball Soup, but until that time I hope you'll enjoy this one for German Meatballs Over Mashed Potatoes and Sauerkraut. If you love German flavors, I know you'll love this as much as we did!
1 tablespoon canola oil
1 pound ground beef
1 egg
1/2 teaspoon salt
1/4 teaspoon pepper
1/2 teaspoon caraway seed
1 tablespoons stone ground German mustard, plus 1 teaspoon
1/2 cup seasoned breadcrumbs
1/2 teaspoon smoked paprika
1 cup beef stock
hot mashed potatoes
canned sauerkraut, heated
3 tablespoons chopped fresh parsley for garnish (optional)
-In a large bowl, mix together the ground beef, egg, salt, pepper, caraway seeds, 1 tablespoon German mustard, breadcrumbs and paprika. Form the meat mixture into meatballs about the size of golf balls.
-In a large skillet over medium heat, brown the meatballs in the oil on all sides.
-In a small bowl, whisk together the beef stock and 1 teaspoon German mustard. Pour in the skillet with the meatballs and simmer for approximately 10 minutes until the meatballs are cooked through.
-Serve the meatballs over the hot mashed potatoes topped with sauerkraut and spoon on the pan sauce if desired.
-Top with chopped fresh parsley and serve.
Looking for more German-inspired dishes? Great! Why not check out these other recipes I've made and posted in the past. But don't ask me to pick a favorite because I'd be hard-pressed to do it!
*Note – click on the recipe name to be taken to the recipe.
Gosh, now I'm starving! LOL Thanks for stopping by for dinner. You're always welcome in my Kudos Kitchen! Time to pour a little wine and sit down to eat! Cheers to good German food and some really cute painted wine glasses 🙂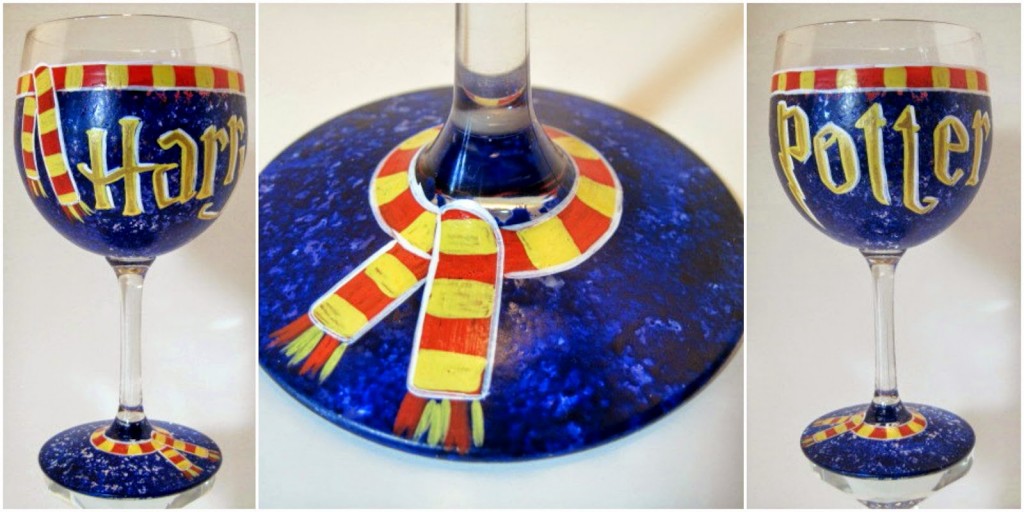 If there is ever anything I can paint for you, please don't hesitate to contact me or visit my shop. Custom orders are always welcome and I can work from any photo or description you send my way.
Until we eat again,