If you're a fan of Payday candy bars then you'll go crazy for this Fast & Easy Copycat Payday Candy Bars recipe. After all, who doesn't love payday?!!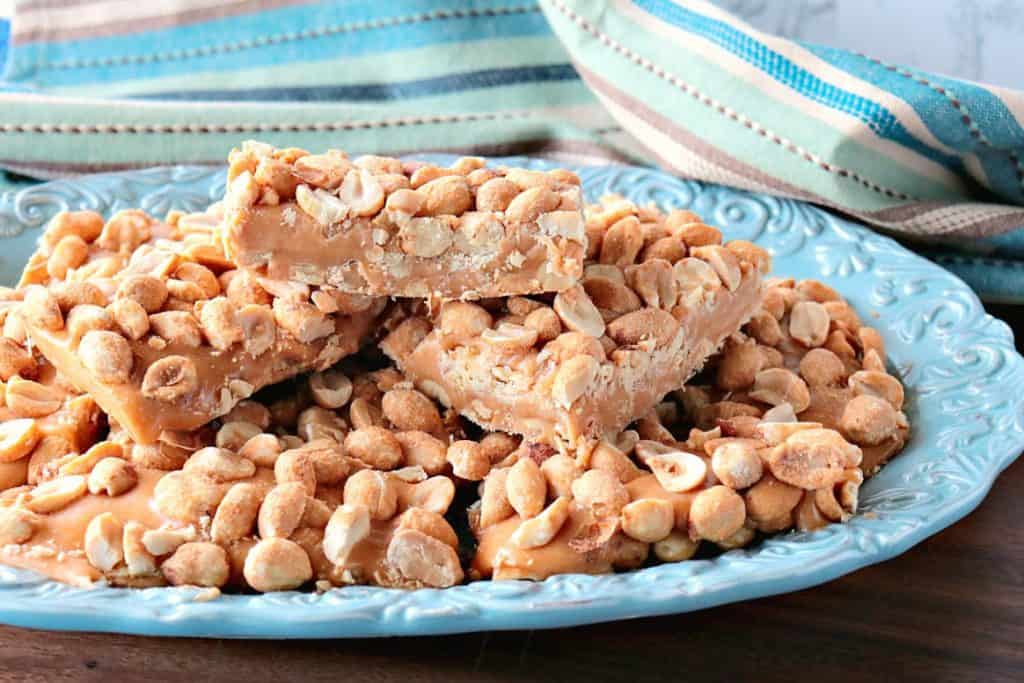 This recipe for Copycat Payday Candy Bars is a redo from the original post I shared back in 2011. It's hard to believe it's been 7 years since I first shared this recipe. Where does the time go? While a lot has changed in the past 7 years, this recipe hasn't. After all, why mess with perfection?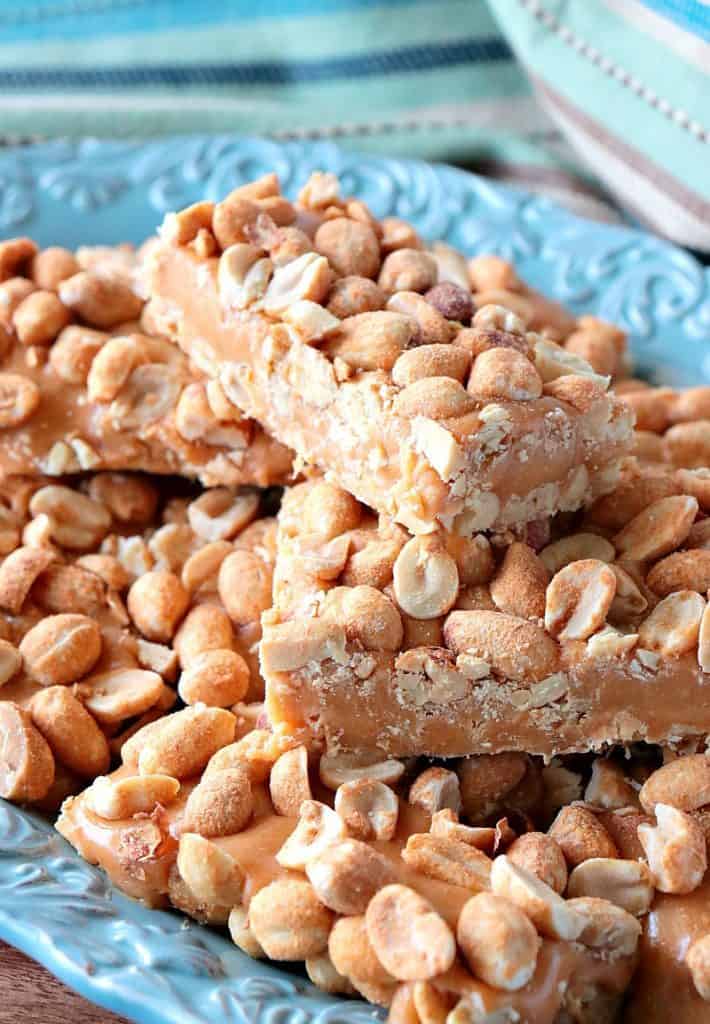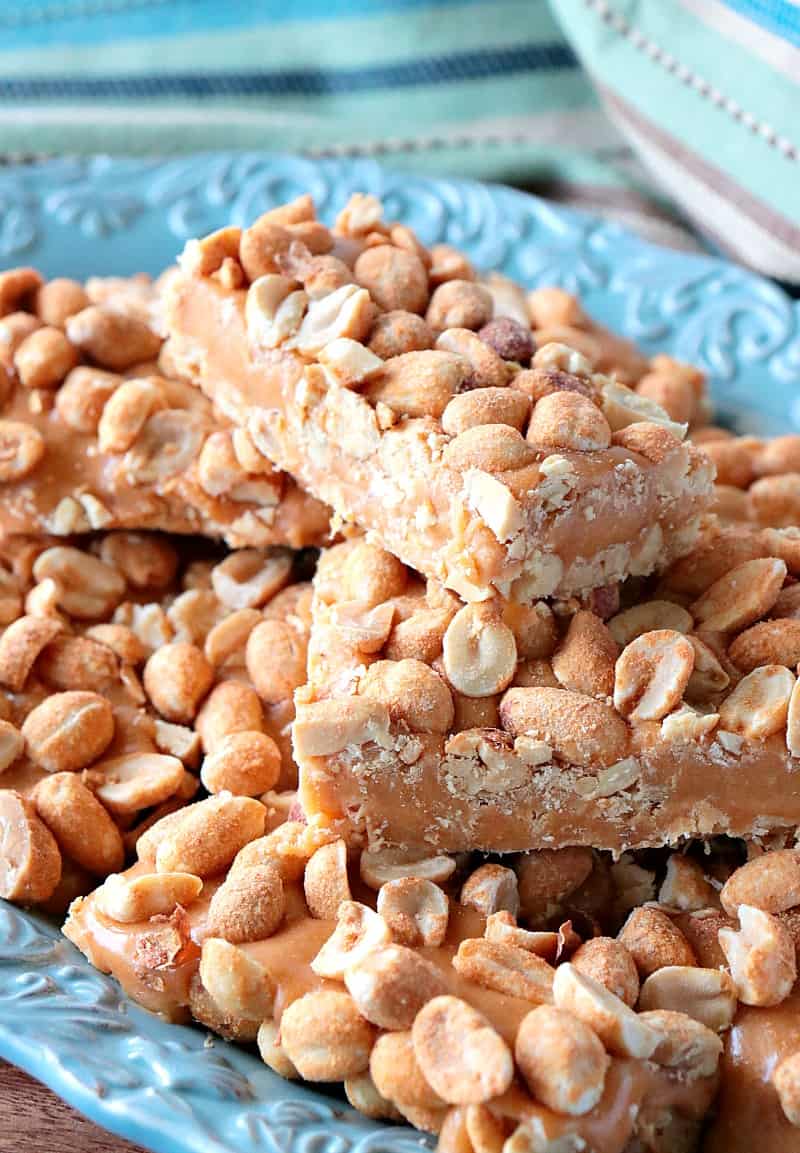 This what I originally wrote about these Copycat Payday Candy Bars back in 2011:
I got this recipe years ago from my dear friend Pam.  I recently found it while rummaging through my recipe file looking for something else.  I'm so glad I noticed this recipe peeking out at me because this one truly tastes like the original Payday candy bar.  If you're a nut lover (like me), you'll love this one, and it will become a family favorite.
And here is one of the original photos:
Back in 2011 if you would have told me I'd be producing my own food videos, and that I'd have my own Kudos Kitchen food video channel on YouTube I would have literally laughed out loud. Fast forward 7 years to today, and I'm doing just that, and having a whole lot of fun in the process!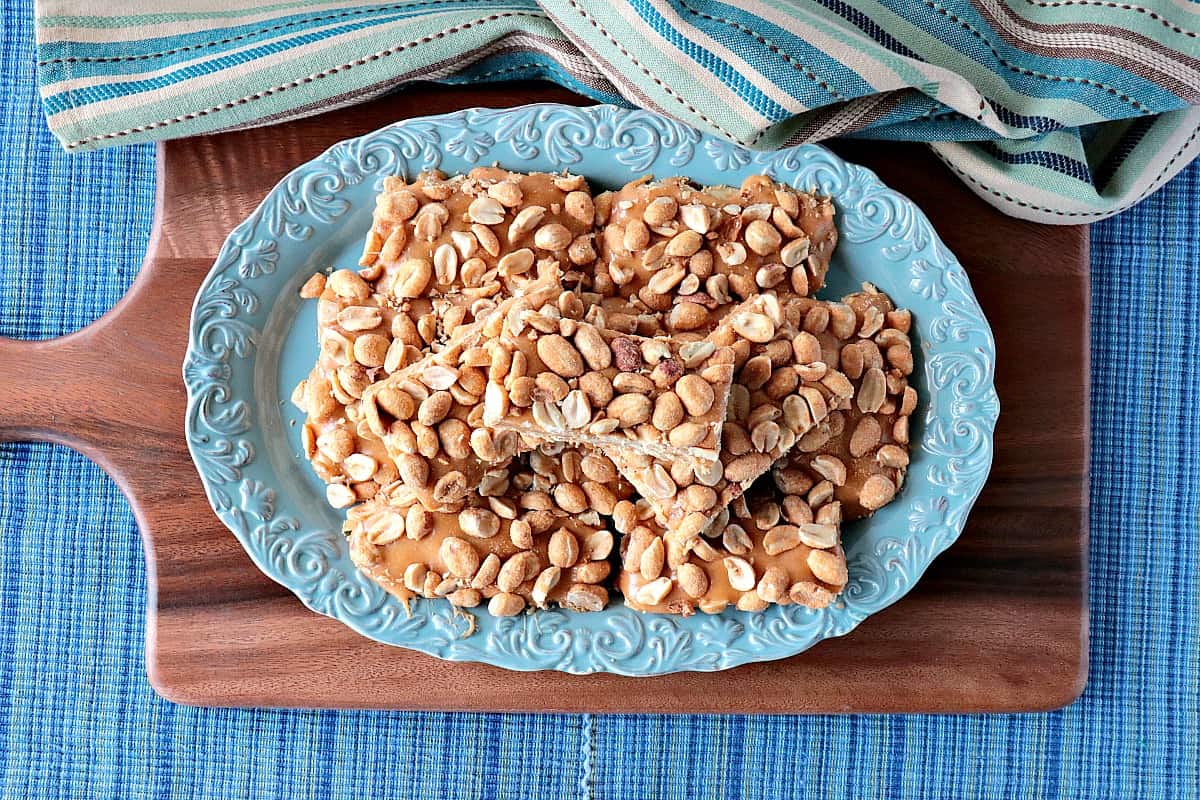 Here I am in my Kudos Kitchen whipping up a batch of Copycat Payday Candy Bars. I hope you enjoy this fast and fun video! While I may look serious in this video still, trust me, this really is a fast and fun video… honest! To subscribe to my Kudos Kitchen YouTube channel, please click HERE.   🙂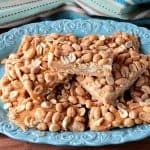 Fast & Easy Copycat Payday Candy Bars Recipe
These Fast & Easy Copycat Payday Candy Bars taste just like the original. You're going to love them!
Ingredients
2

jars

large Dry Roasted, salted peanuts

1

stick butter

1

can sweetened condensed milk

2

cups

mini marshmallows

1

bag peanut butter chips

1

teaspoon

pure vanilla extract

pinch

salt
Instructions
Spray a 13" x 9" baking dish with baking spray.

Add one jar of the dry roasted peanuts in an even layer in the bottom of the sprayed dish. Set aside.

In a large saucepan, melt the butter over medium heat.

Add the marshmallows and peanut butter chips to the saucepan and stir well.

Continue cooking over the medium heat, stirring frequently, until the mixture is thoroughly blended and the marshmallows and peanut butter chips have melted.

Remove from the heat and add the salt and vanilla extract. Stir well.

Gently pour the marshmallow mix evenly over the peanut layer in the prepared pan, using a spatula to even out the marshmallow mixture if needed.

Sprinkle the remaining dry roasted peanuts over the marshmallow mixture, pressing them lightly into the filling.

Cover and refrigerate at least 4 hours.

Cut into bars, serve and enjoy!
Recipe Notes
tools and equipment:
medium saucepan
spatula or wooden spoon
measuring spoons
measuring cups
13" x 9" baking dish
baking spray
Here are the photos I took back in 2011 during the process of making Copycat Payday Candy Bars. I've always enjoyed showing the process of putting together recipes which is another thing which has stayed the same after all these years. 😉
So there you have it!  No more waiting for payday. You can have yours whenever you like! Priceless.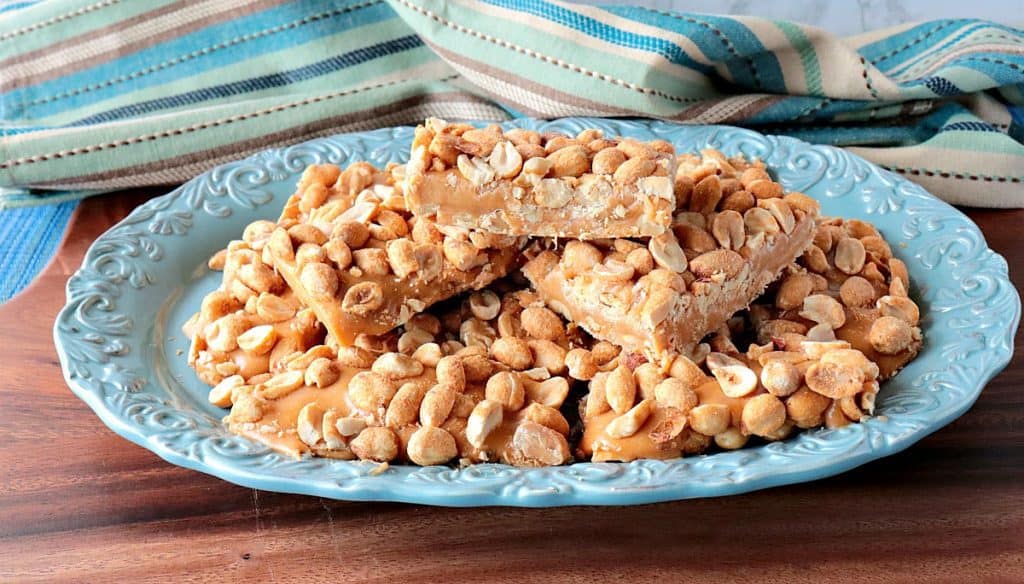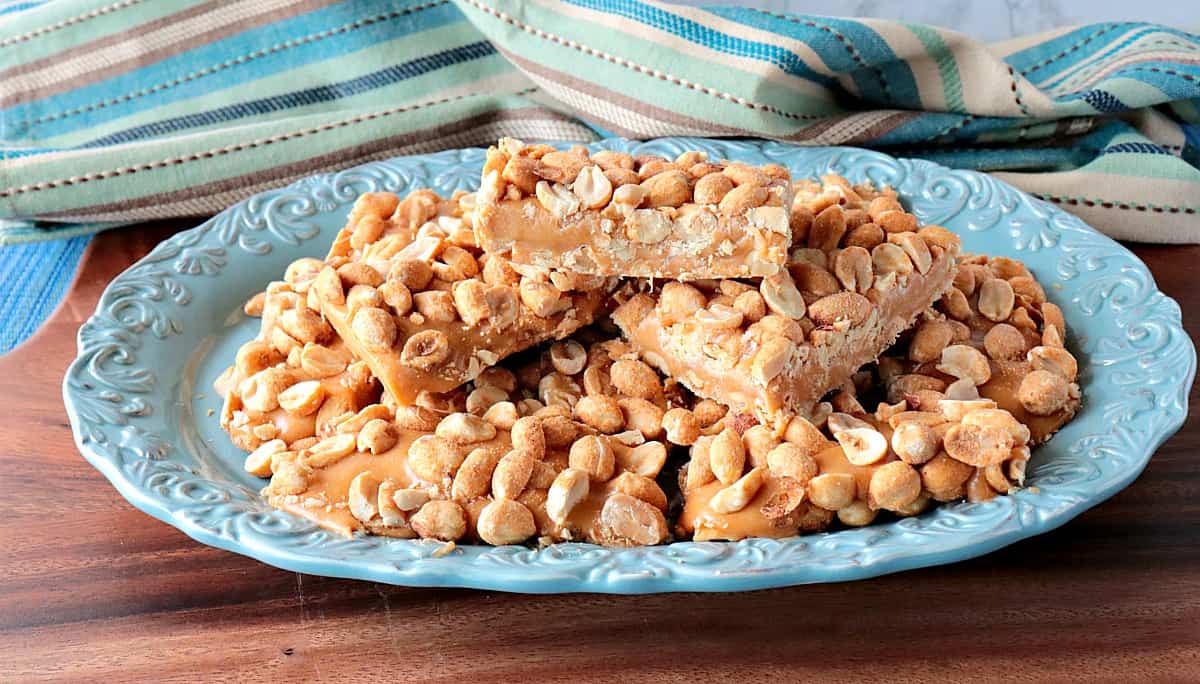 If you like this homemade candy recipe, then I think you'll also like the following titles for:
I hope you've enjoyed this recipe for Fast & Easy Copycat Payday Candy Bars as much as I've enjoyed bringing it to you. Should you have any questions regarding this, or anything else you see on my site, please don't hesitate to contact me directly, or leave me a comment in the comment section below. It is always my distinct pleasure to get back to you with a reply just as soon as I possibly can!
For additional information regarding my Kudos Kitchen recipes, and/or my hand painted glassware or fabric items, please follow me on;
FACEBOOK, PINTEREST, INSTAGRAM, TWITTER, YOUTUBE and MY PAINT SHOP
Kudos Kitchen by Renée ~ Cooking up artistically delicious family-friendly dishes from my Kudos Kitchen to yours!
Until we eat again, I hope you have a delicious day!