Today's Friday's Featured Foodie Feastings is boasting a Big Burger Bonanza Recipe Roundup! Hip, hip, hooray!! Raise your hand if you love burgers! *raising both hands and waving wildly*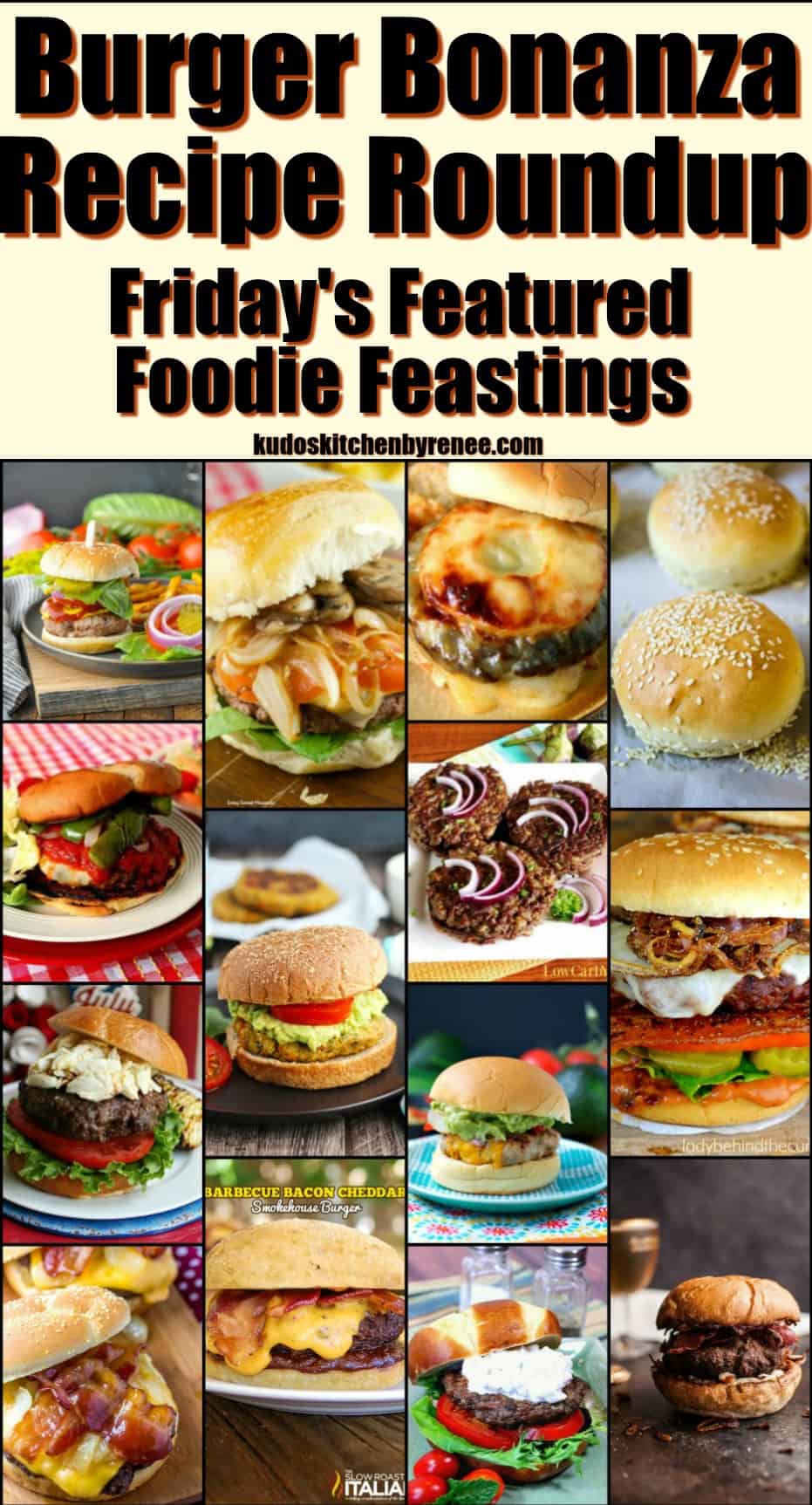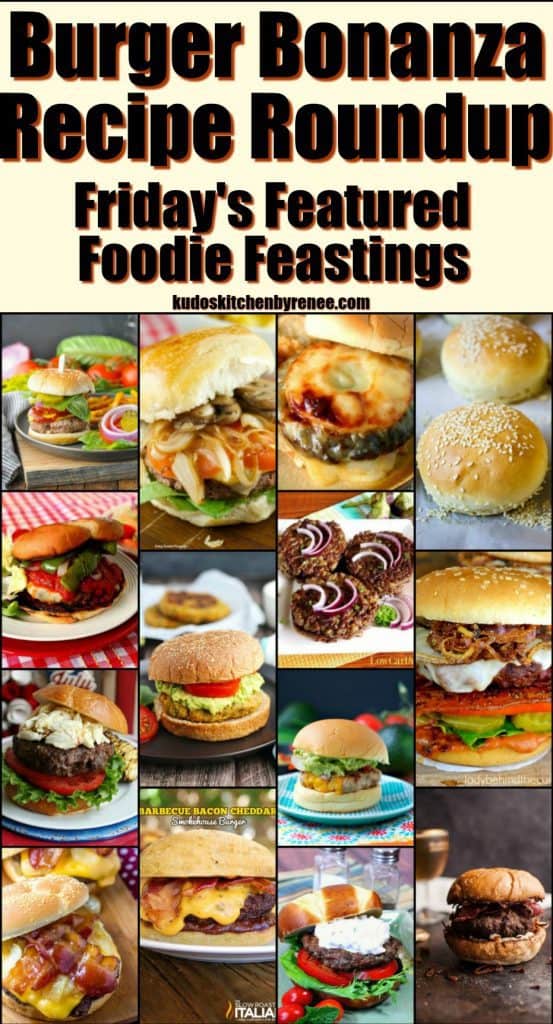 It's summertime kids, and you know what that means? Outdoor fun, and outdoor grilling. And what's everyone's favorite thing to make on the grill in the summertime? You guessed it... BURGERS!
Today's Burger Bonanza Recipe Roundup will have something for everyone. From the carnivores to the vegetarians, we've got you covered with this delicious selection of juicy, mouthwatering burgers you'll surely love to sink your teeth into! Hang on to your hats and grab a napkin!
By clicking on the titles below, you'll be taken directly to the recipe you're interested in at that particular food blogger's site. From there you can read more about the dish, find out the ingredient list, and learn the cooking instructions.
All the bloggers you'll see listed below have specifically submitted their sites and recipes to this Big Burger Bonanza Recipe Roundup 2018 for Friday's Featured Foodie Feastings, and I thank each and every one of them for their delicious contributions!
I hope you're hungry! Let's light the grill and get this Big Burger Bonanza Recipe Roundup party started!!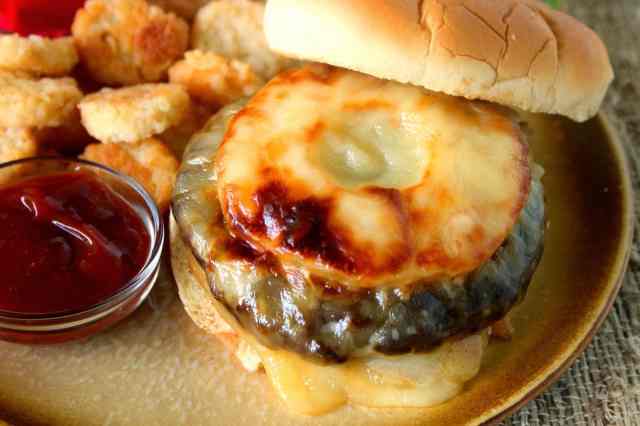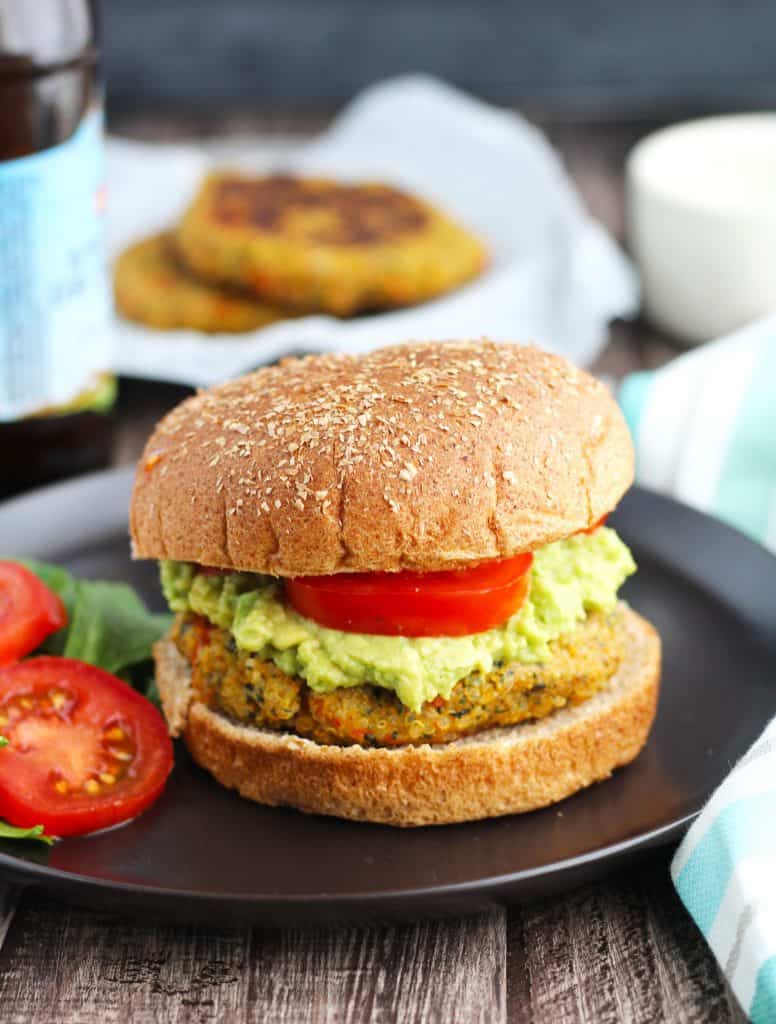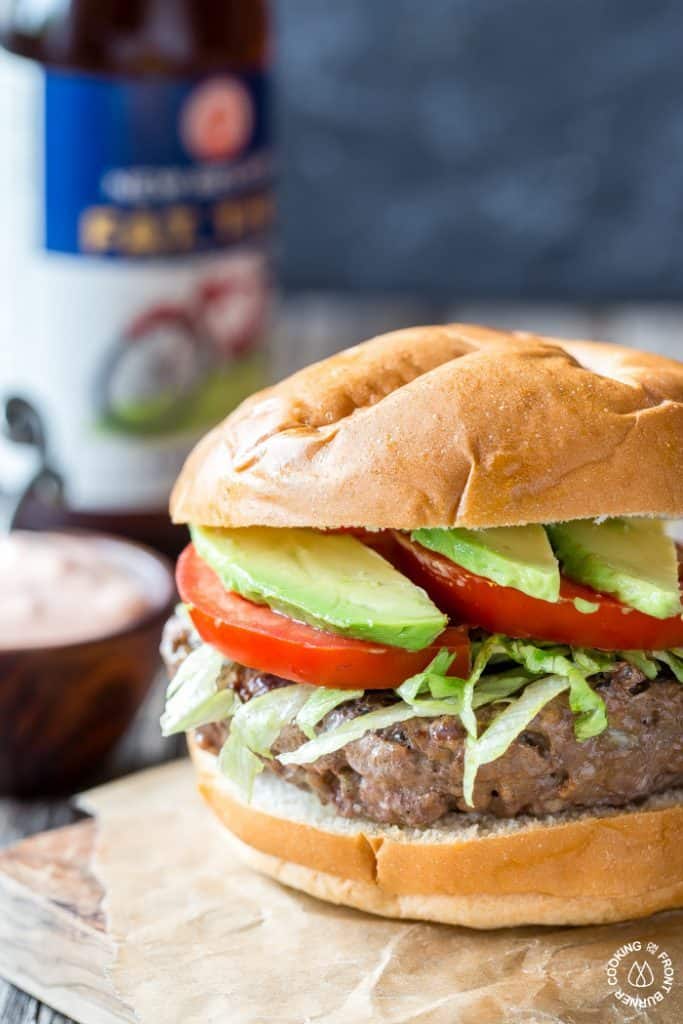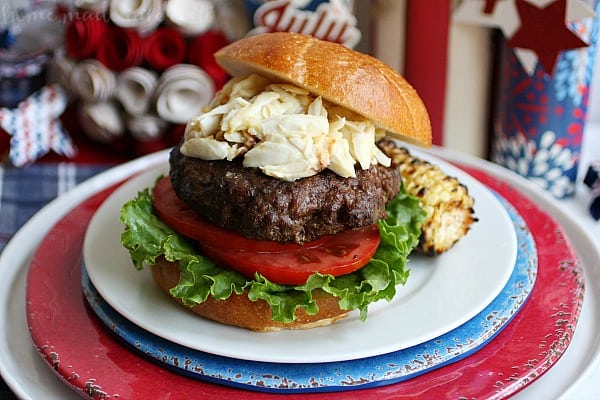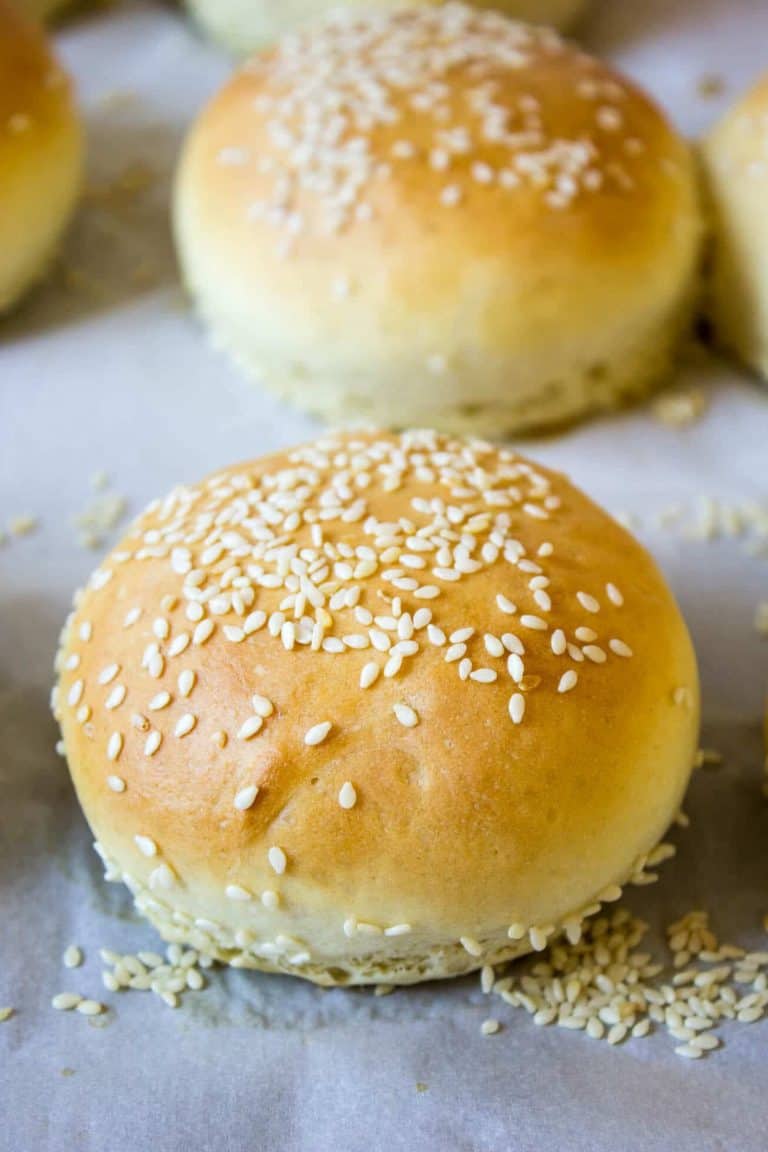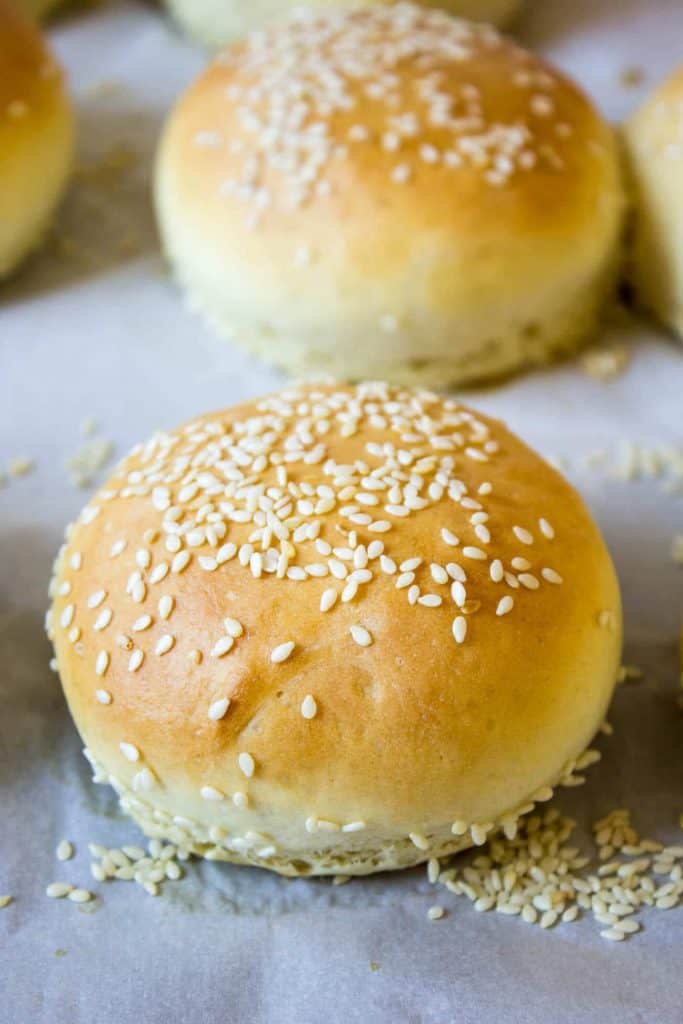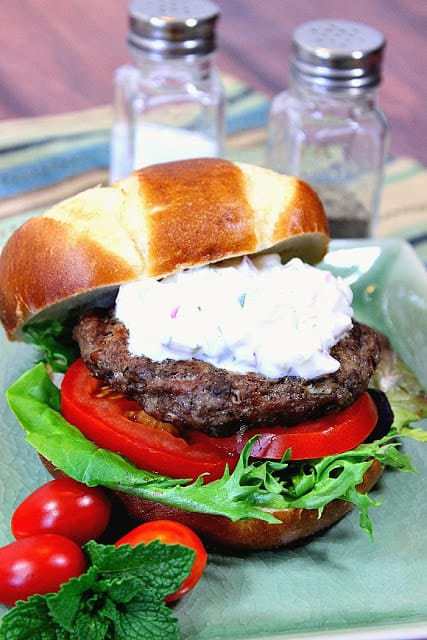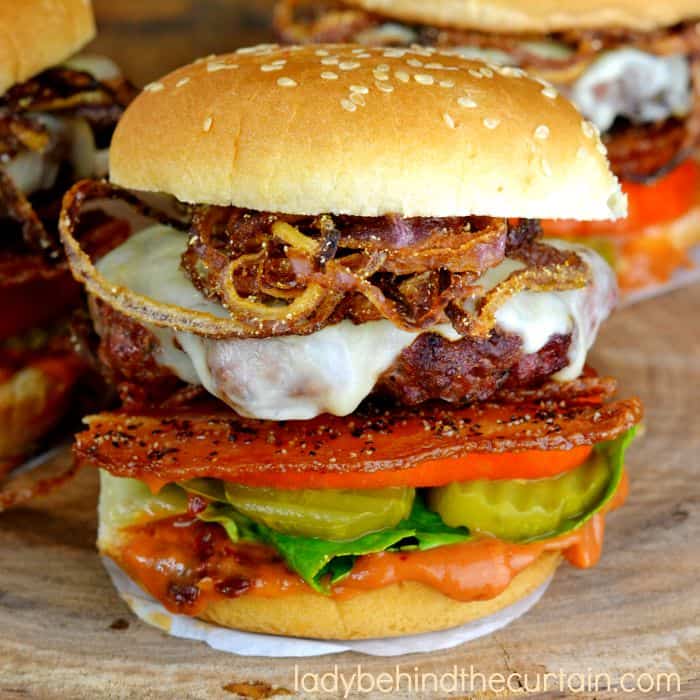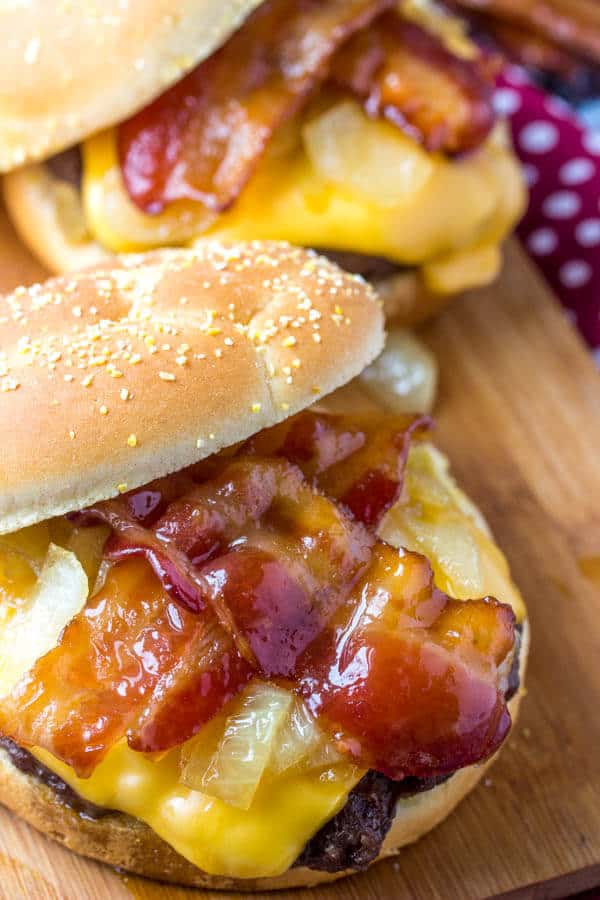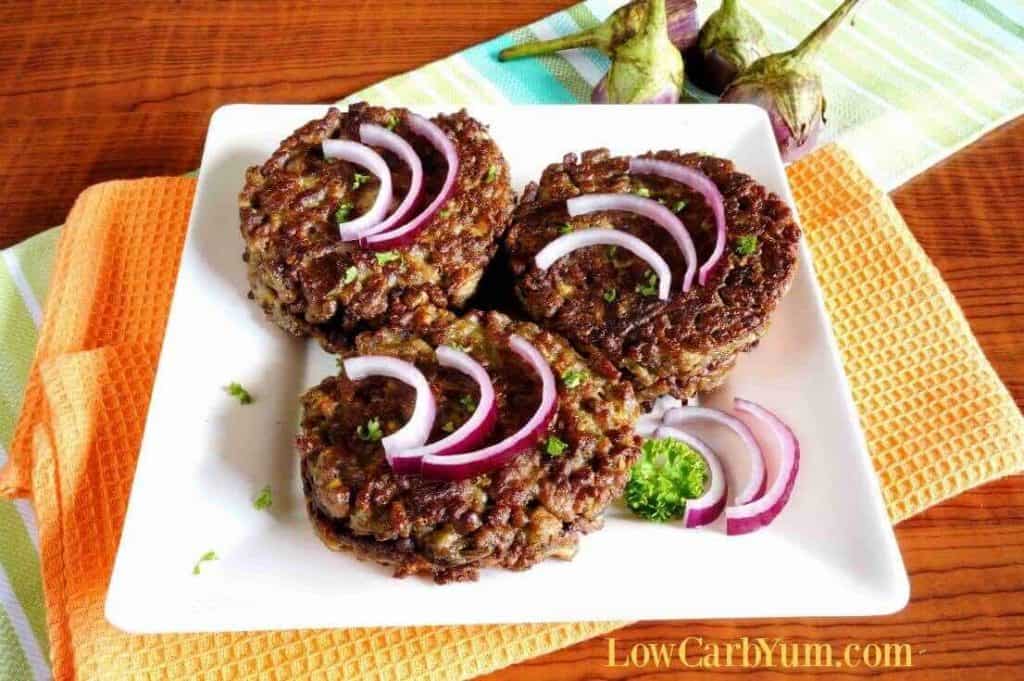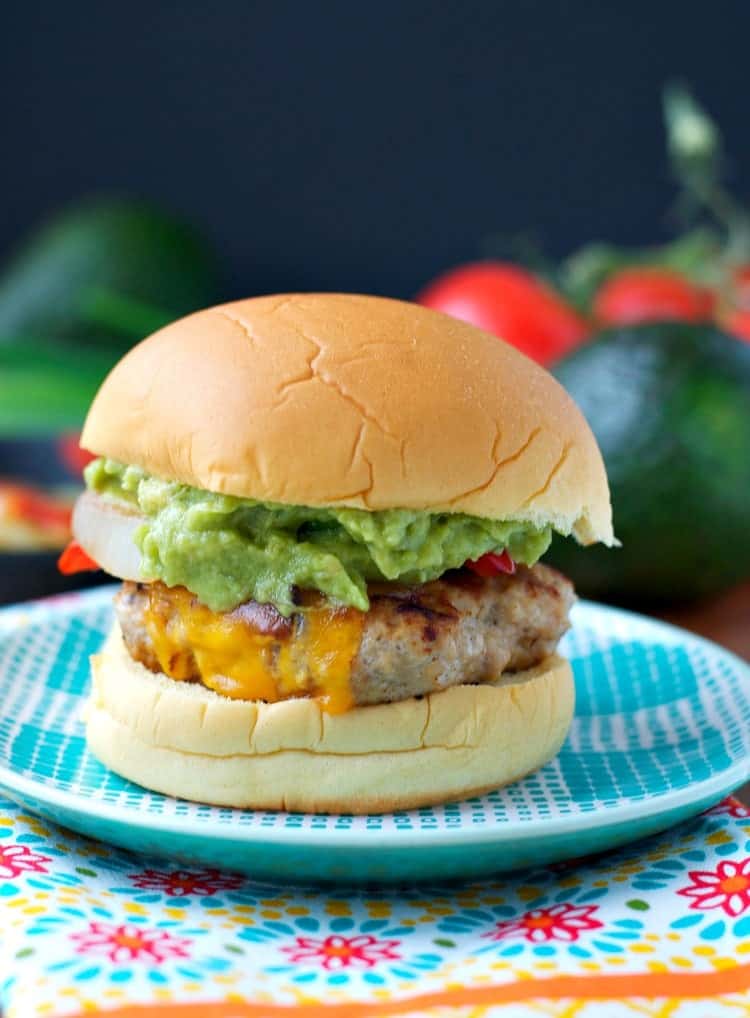 Beef and Bacon Burger with Horseradish and Fried Onions from Salt and Lavender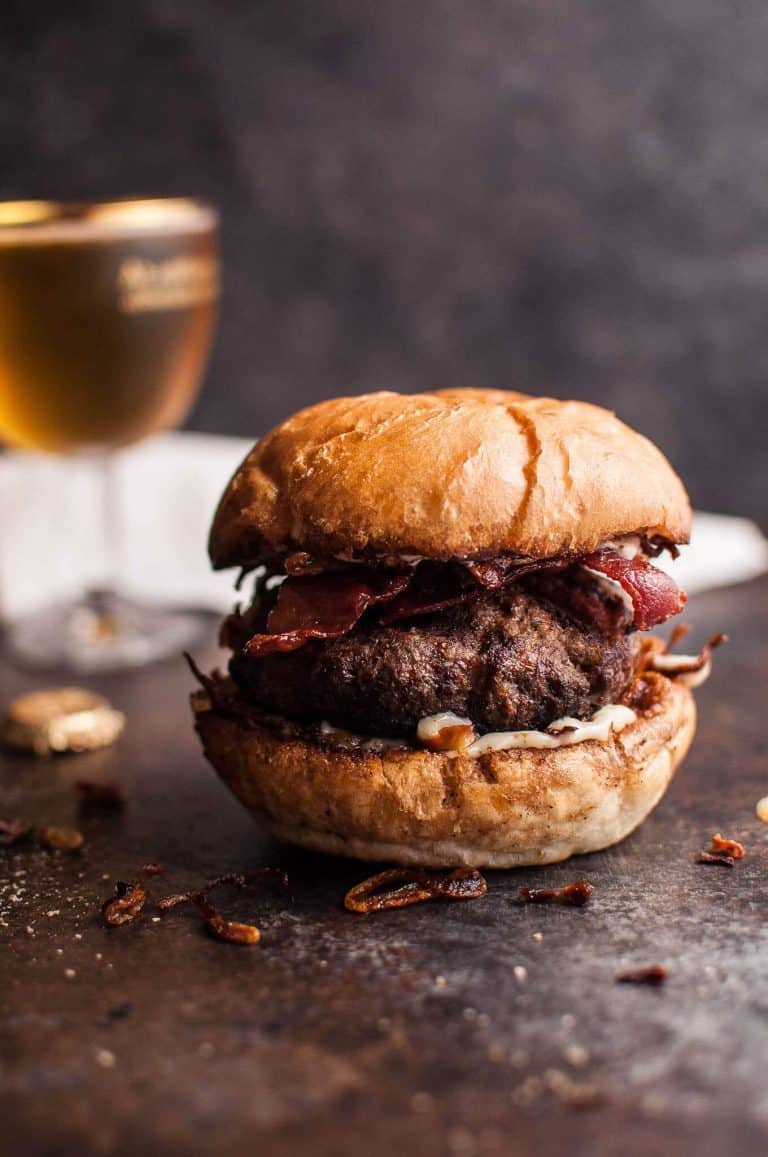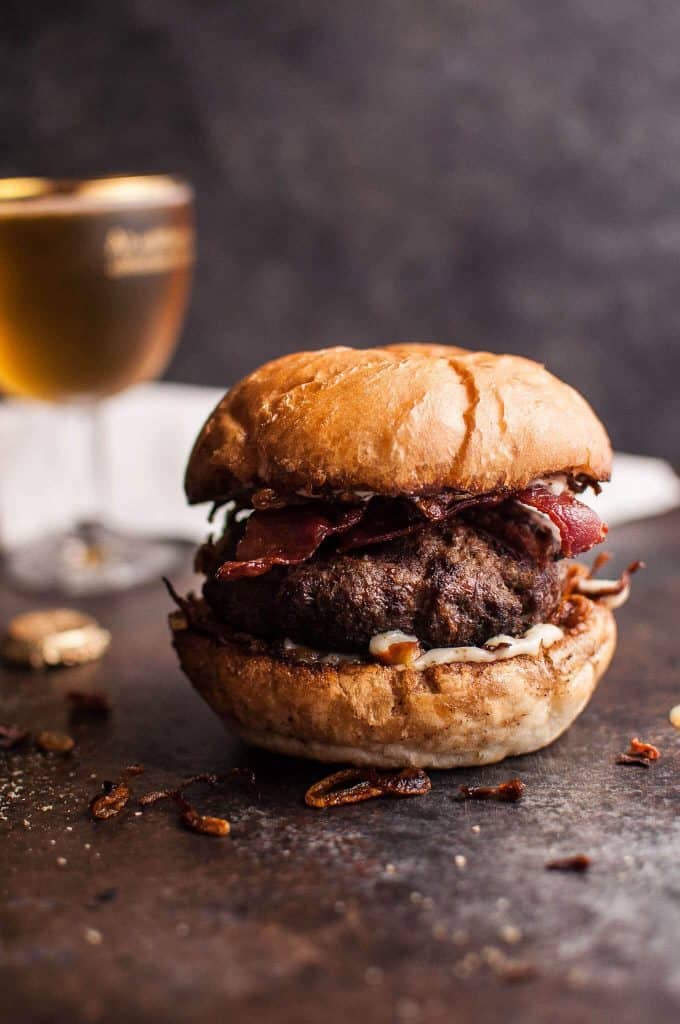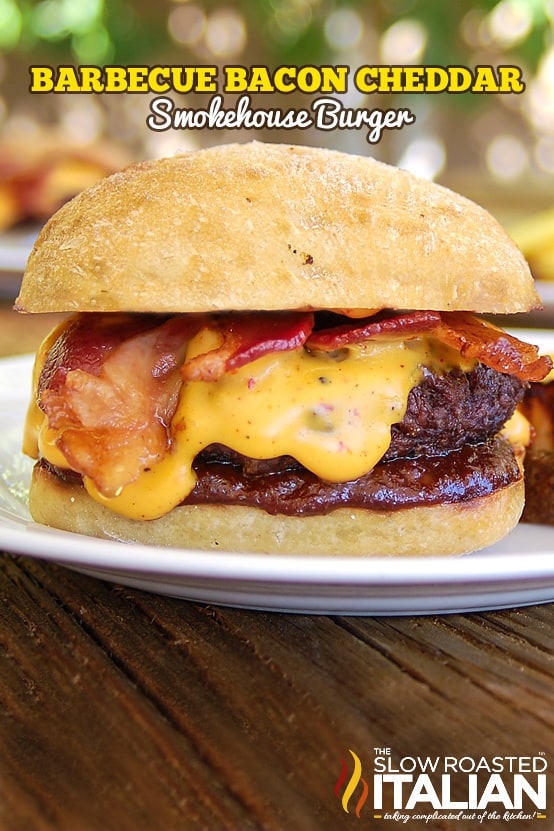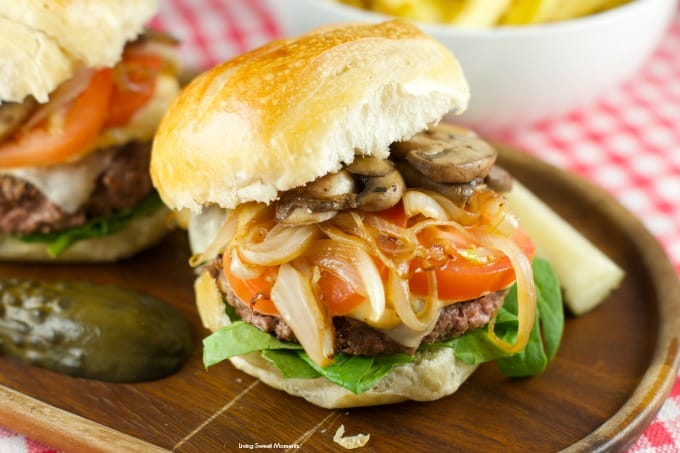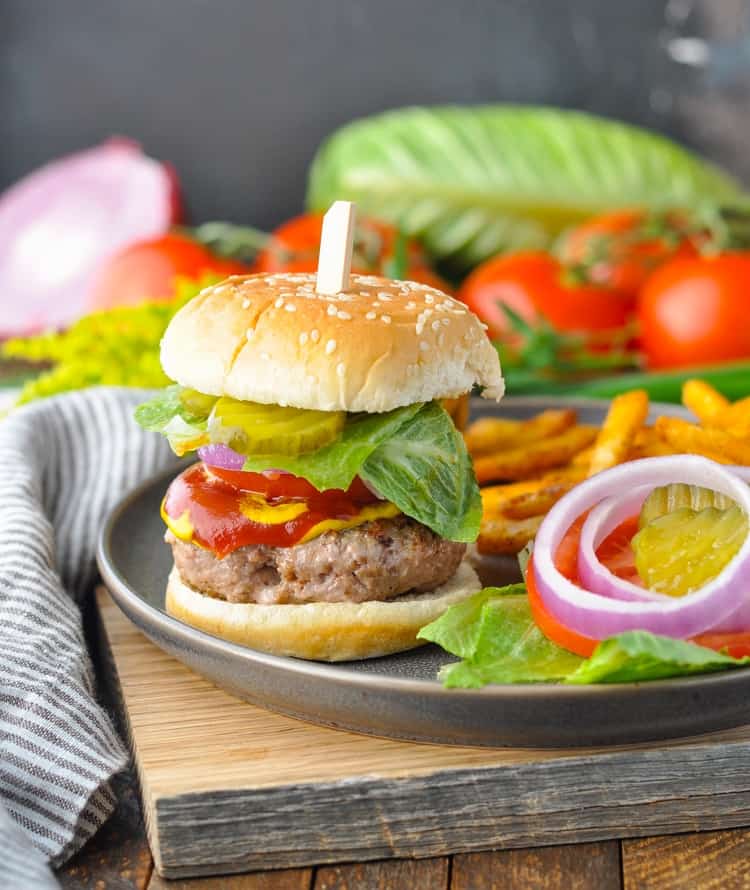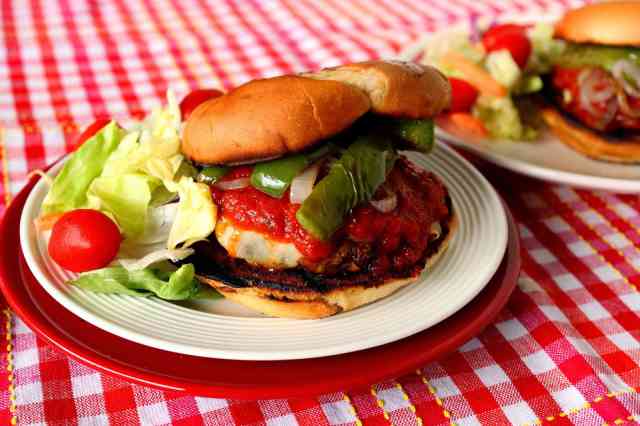 I hope you've enjoyed today's Big Burger Bonanza Recipe Roundup for 2018 Friday's Featured Foodie Feastings as much as I've enjoyed bringing it to you.
Should you have any questions regarding this post, or anything else you may have seen on my site, please don't hesitate to contact me directly, or leave me a comment in the comment section below. It is always my distinct pleasure to get back to you with a reply just as soon as I possibly can!
For additional information regarding my Kudos Kitchen recipes, and/or my hand painted glassware or fabric items, please follow me on;
FACEBOOK, PINTEREST, INSTAGRAM, TWITTER, YOUTUBE
Kudos Kitchen by Renée ~ Cooking up artistically delicious family-friendly dishes from my Kudos Kitchen to yours!
Until we eat again, I hope you have a delicious day!