When you're looking for the delicious flavors of a Thanksgiving turkey and stuffing dinner, but without all the work (and in the middle of May), look no further than this delicious Turkey Bolognese over spaghetti.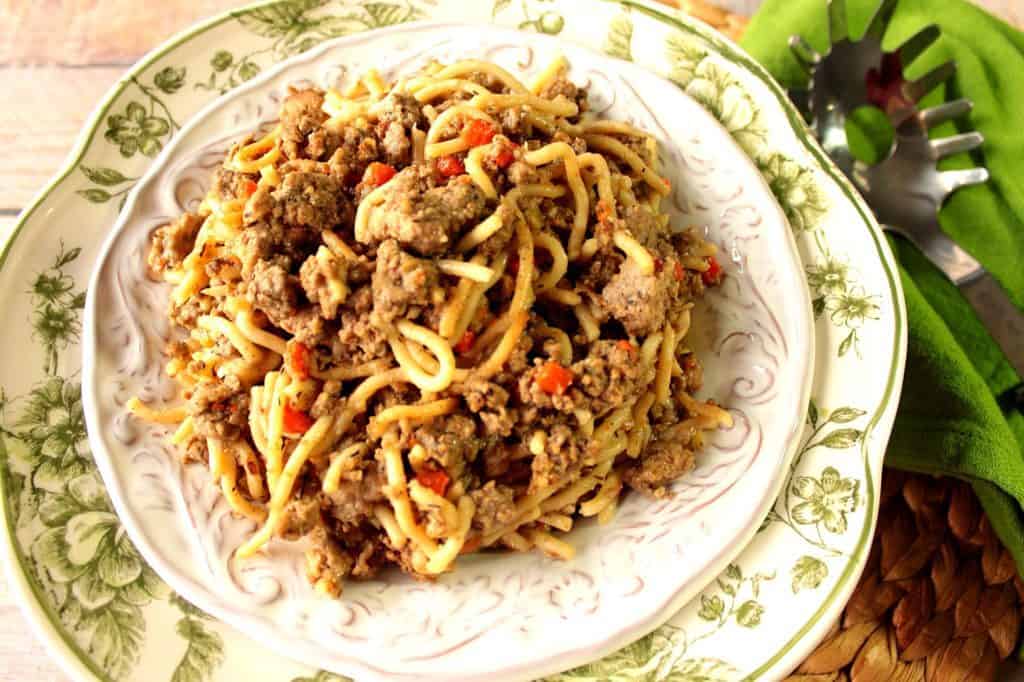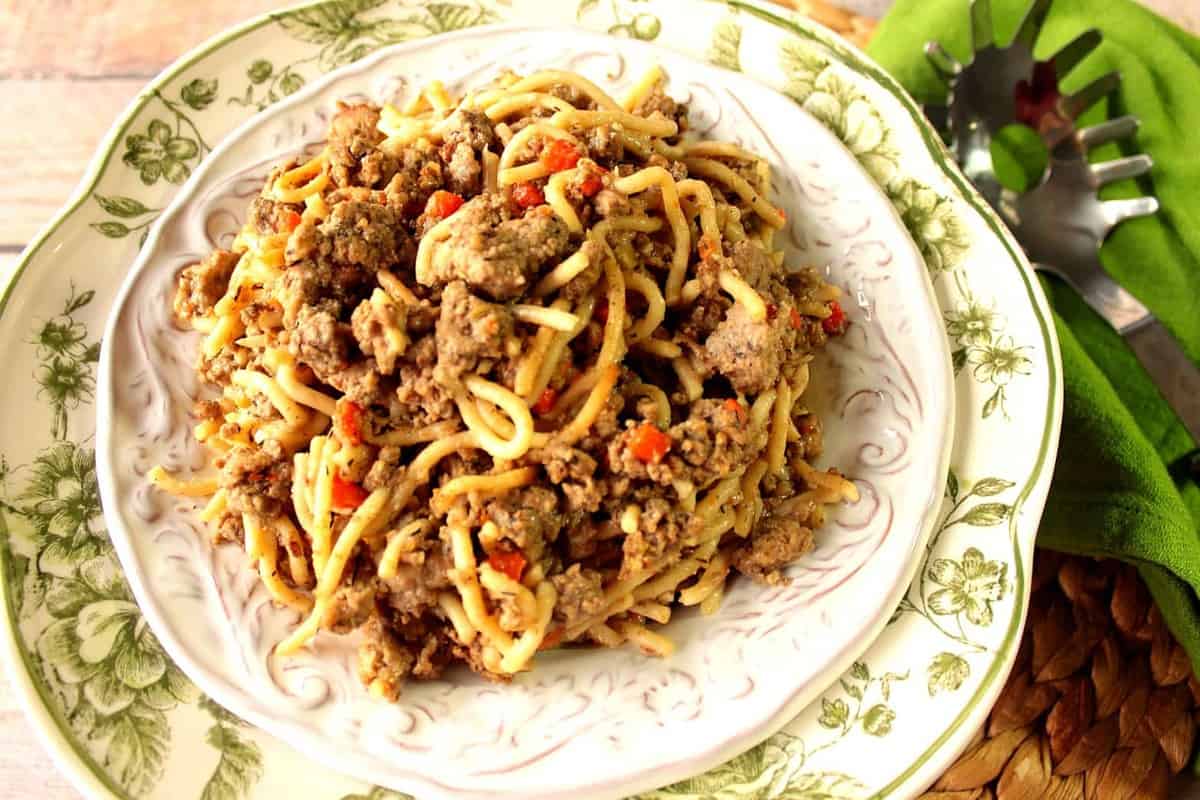 When was the last time you licked your plate clean after eating because you didn't want the meal to end? Don't remember? Prepare yourself, because this Turkey Bolognese Over Spaghetti will make you a member of the clean plate club...with honors!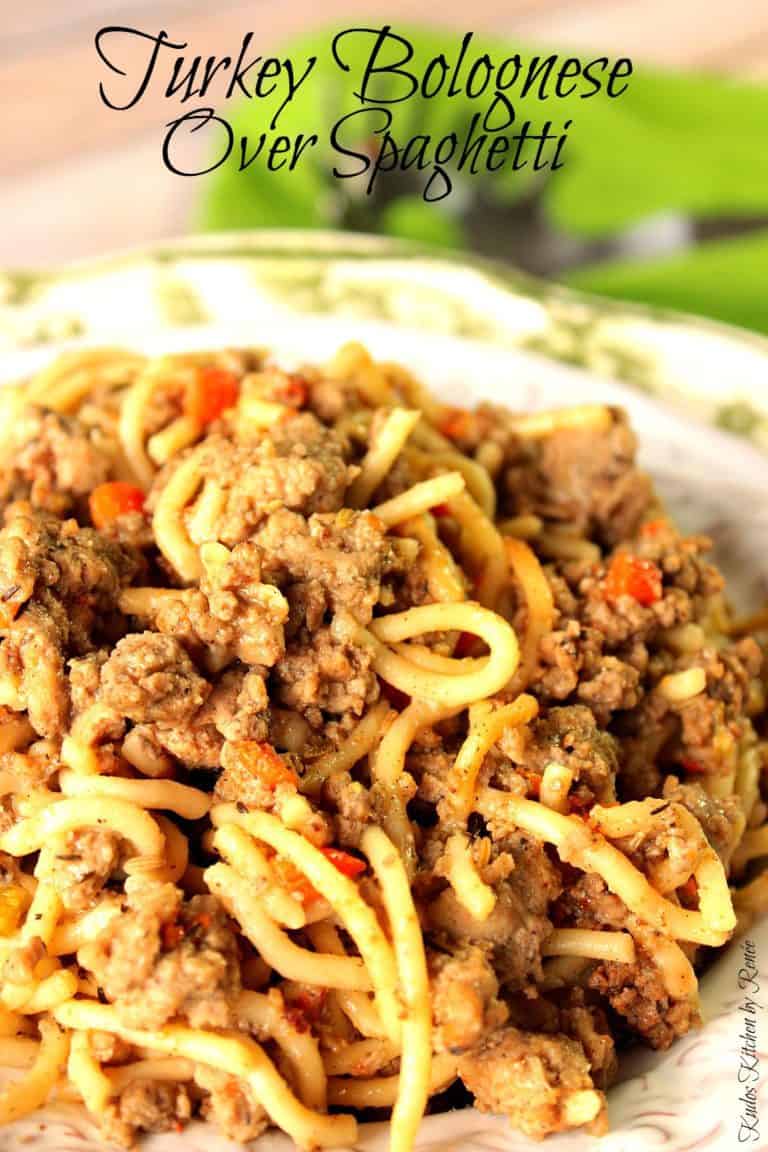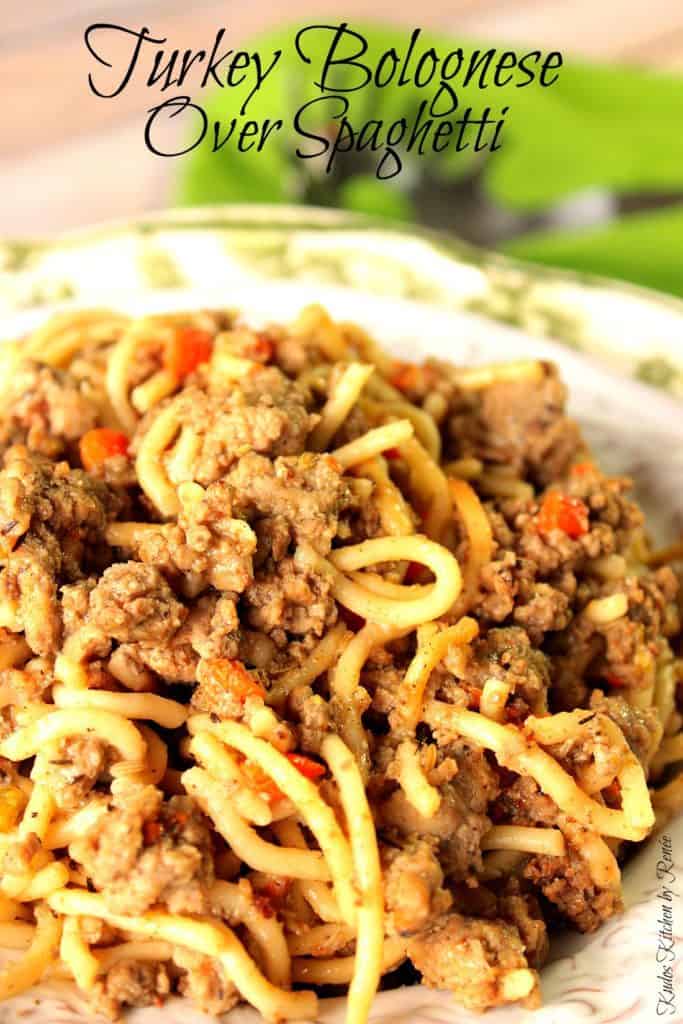 For me, the smell of celery, onions, and carrots immediately conjures up the warm thoughts and feelings of my favorite holiday of all time: Thanksgiving. Then, with the herbs sage, thyme, bay, and poultry seasoning mixed with ground turkey, it's no surprise that this Turkey Bolognese Over Spaghetti is one of my all-time family favorite recipes, any time of the year!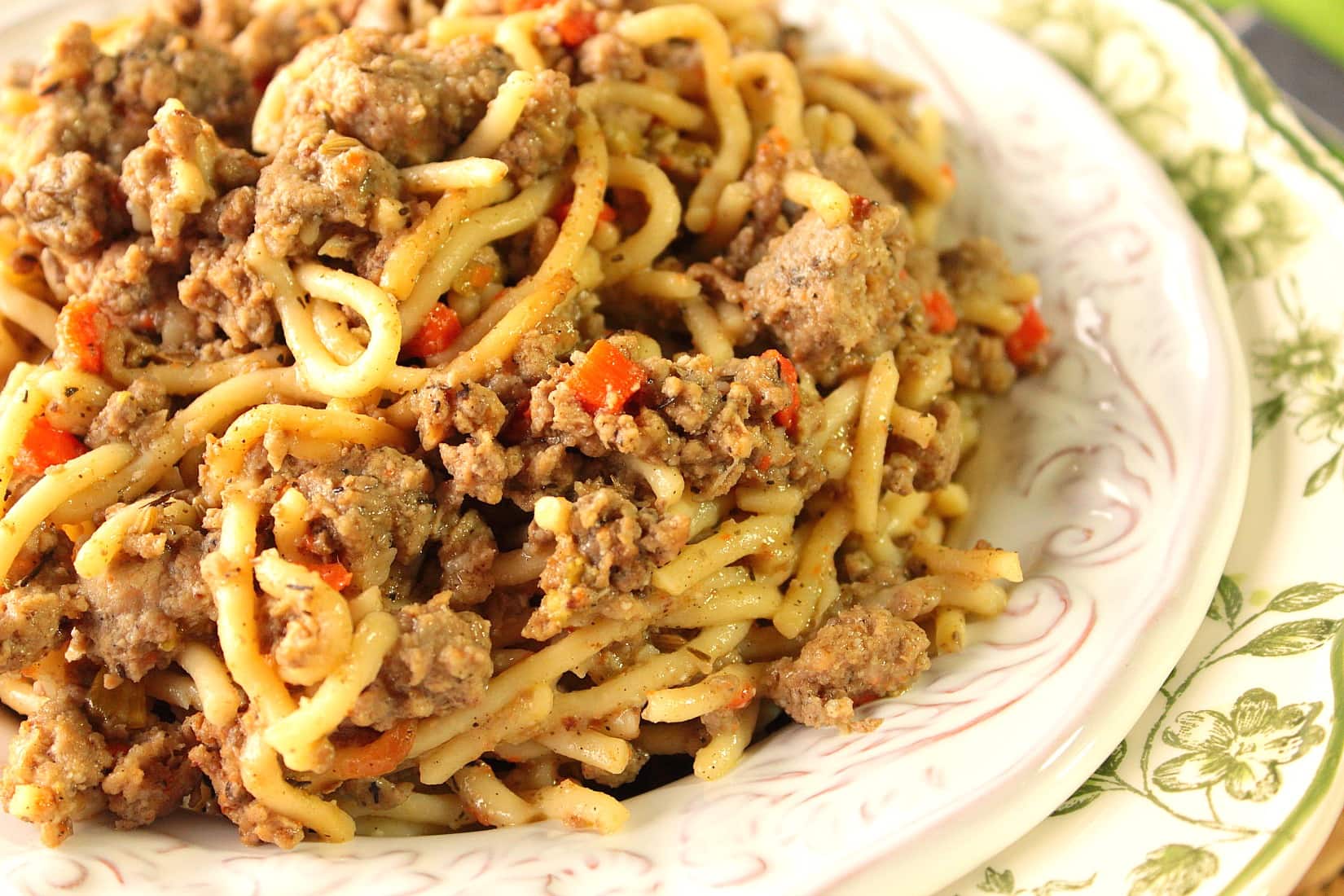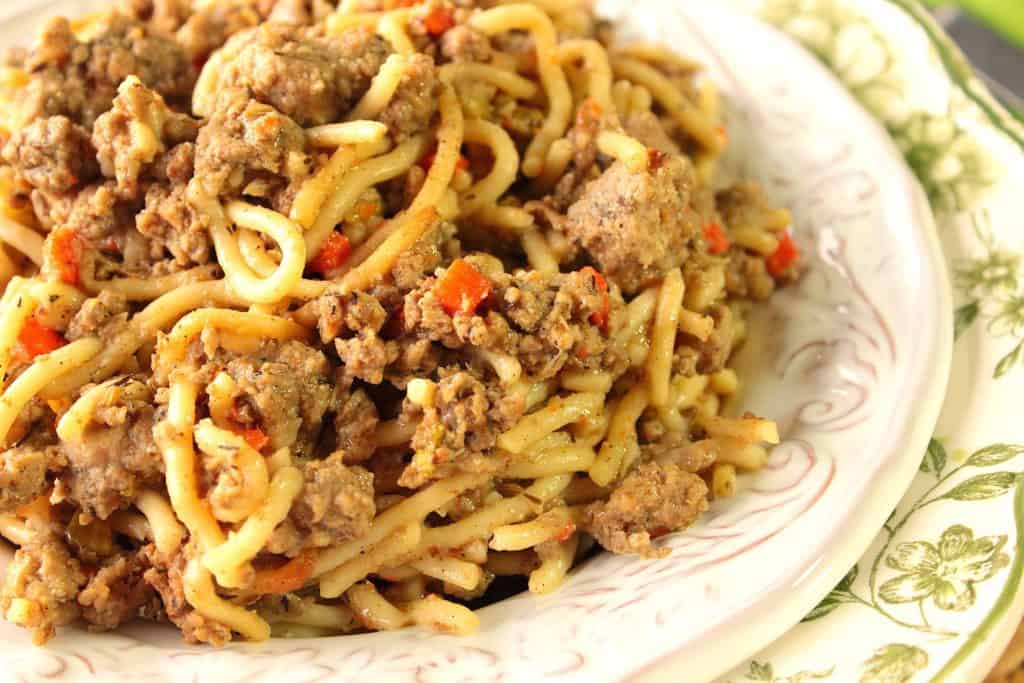 Here's how easy it is to make Turkey Bolognese Over Spaghetti:
Brown 2 pounds of ground turkey in a large skillet along with poultry seasoning, salt, and pepper. Once browned add the chopped carrots, celery, and onion. Cook and stir until the vegetables are softened.

Add butter and all-purpose flour to the skillet. Stir to combine. Add chicken stock to the pan and cook until the sauce thickens slightly.

Stir in garlic, dried sage, thyme, and bay leaves. Cook for 10 minutes, stirring occasionally. Add 1 tablespoon of apple cider vinegar to the meat sauce, and reduce heat to low. Meanwhile, cook spaghetti according to package directions, and drain. Remove the bay leaves from the turkey, toss the meat sauce with the drained spaghetti, and serve immediately.
Printable Recipe Card
Turkey Bolognese Over Spaghetti
The flavors of Thanksgiving are packed into this delicious pasta dish you can enjoy any time of year.
Ingredients
2

pounds

ground turkey

1

teaspoon

kosher salt

¼

teaspoon

black pepper

1

tablespoon

poultry seasoning

½

cup

chopped celery

½

cup

chopped carrots

¾

cup

chopped onions

2

cloves

minced garlic

1½

teaspoons

dried sage

1½

teaspoon

dried thyme

2

small bay leaves

4

tablespoons

butter

4

tablespoons

all-purpose flour

4

cups

chicken broth

2

teaspoons

apple cider vinegar

¾

lbs.

cooked and drained spaghetti
Tools
large skillet

wooden spoon

cutting board

for chopping vegetables

chefs knife

for chopping vegetables

vegetable peeler

for peeling carrots

colander

to drain spaghetti
Instructions
Brown the ground turkey in the skillet over medium/high heat, stirring occasionally.

Add the poultry seasoning to the skillet, along with the chopped celery, carrots and onion.

Cook, stirring occasionally until the vegetables are semi-tender (approximately 4 minutes).

Reduce the heat to medium/low.

Add the butter into the skillet along with the flour. Stir and cook for approximately 2 minutes.

Add the chicken stock to the skillet along with the garlic, sage, thyme and bay leaves and cook until thickened, approximately 10 minutes.

Meanwhile, cook the pasta according to the package directions and drain.

Add the apple cider vinegar to the meat sauce, and remove the bay leaves.

Toss the meat sauce with the drained pasta.

Serve immediately.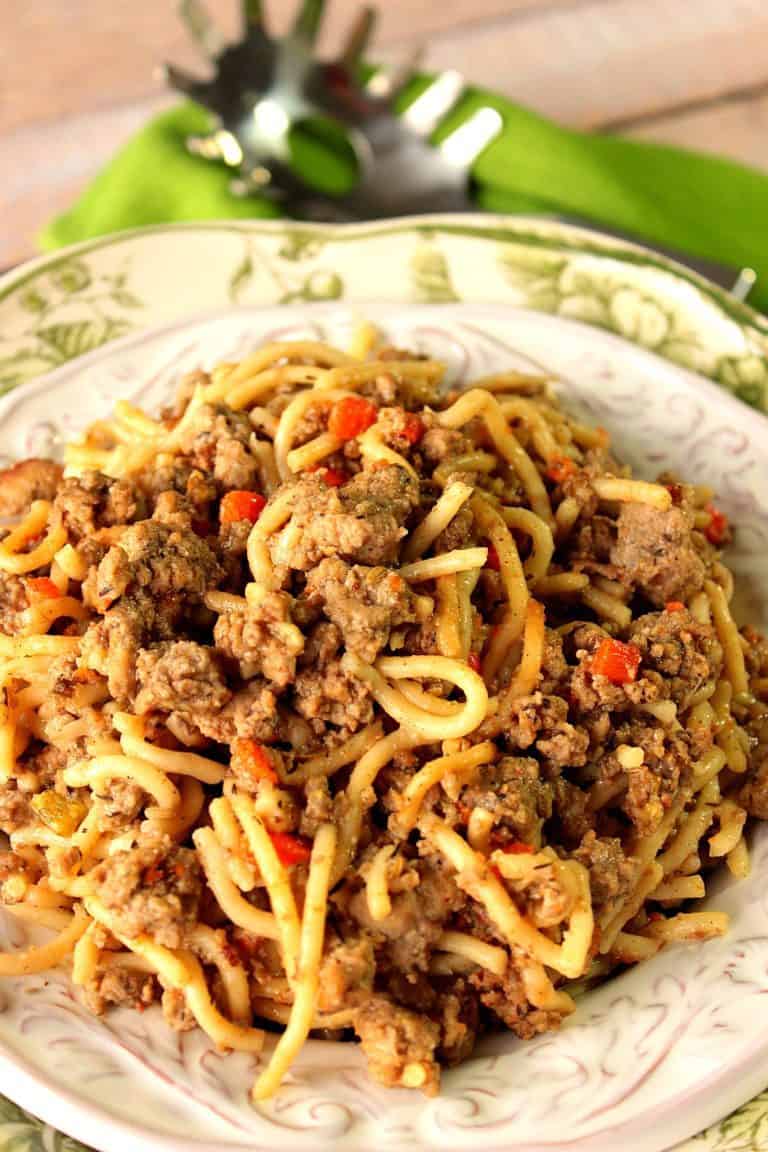 Still hungry for more meat and pasta dishes? I've got a few more that I think you may be interested in. *Disclaimer - Some of these recipes are from a few years back, so please don't judge the recipe by the photo alone:)
Greek Pasta with Lamb, Mint, and Feta: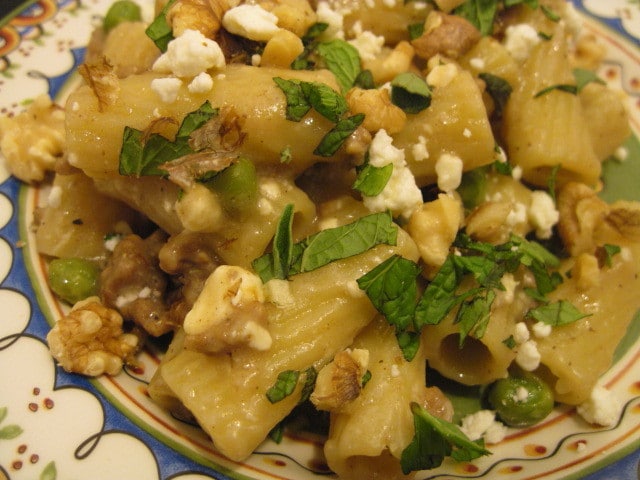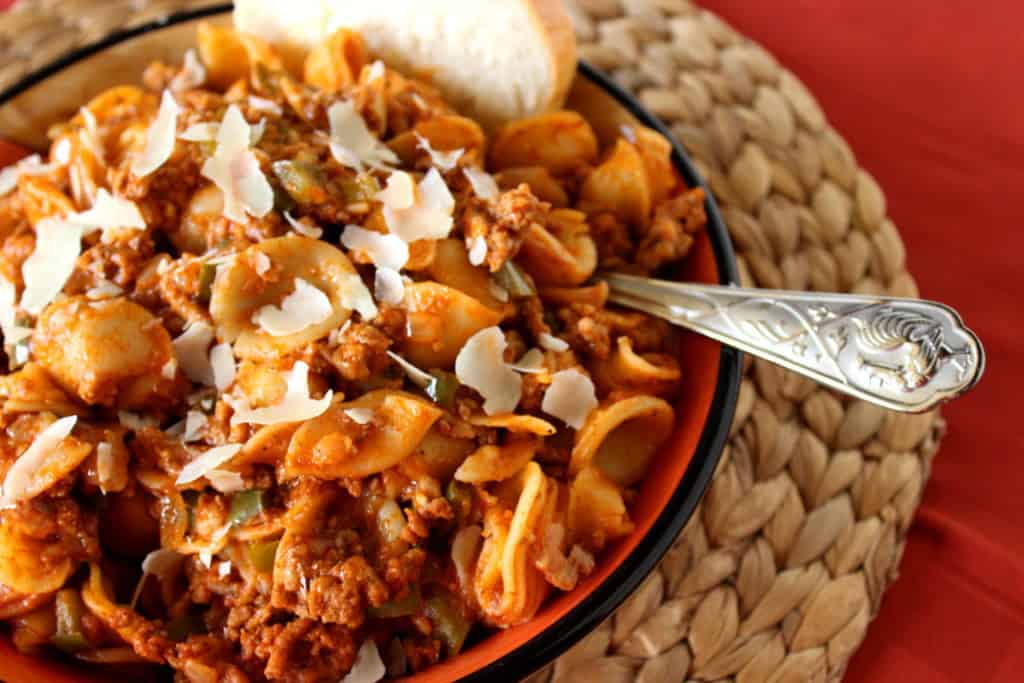 Chicken Penne Pasta with Bacon and Blue Cheese: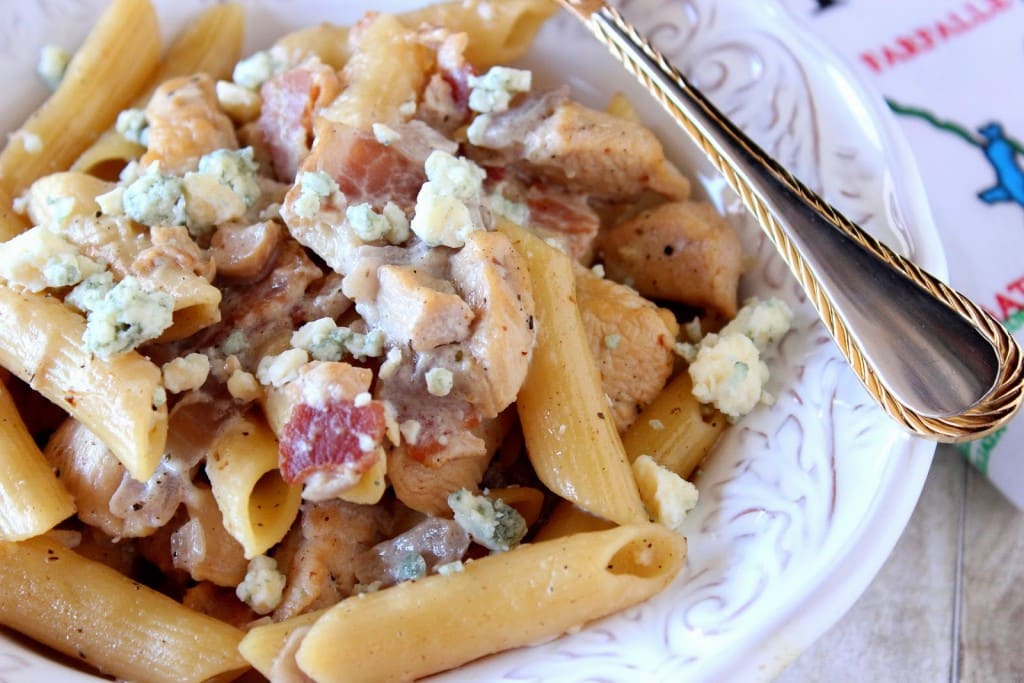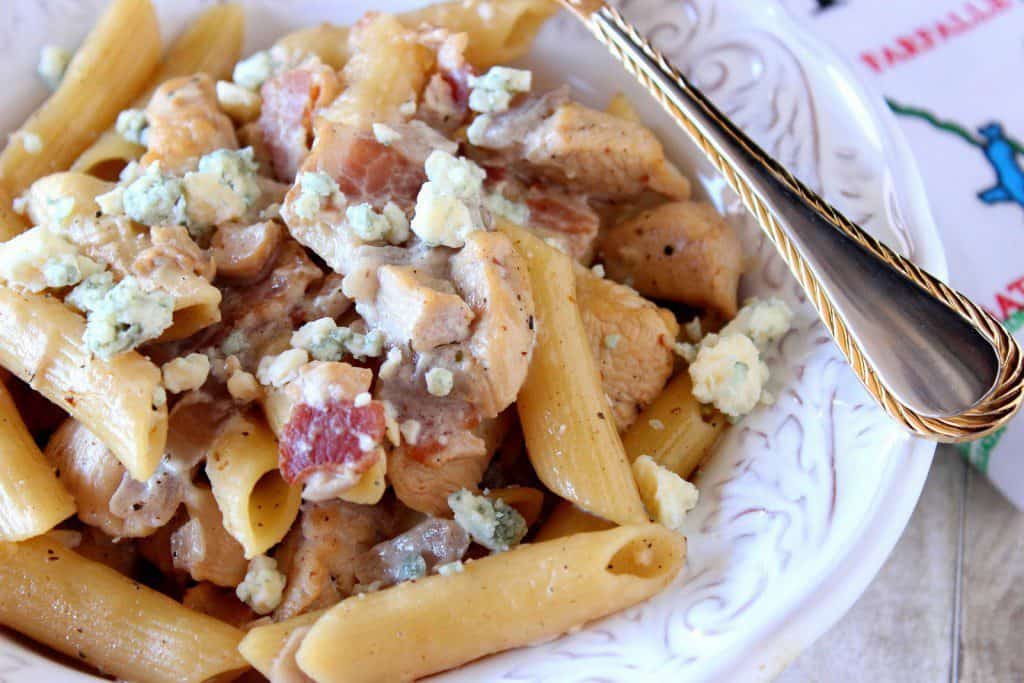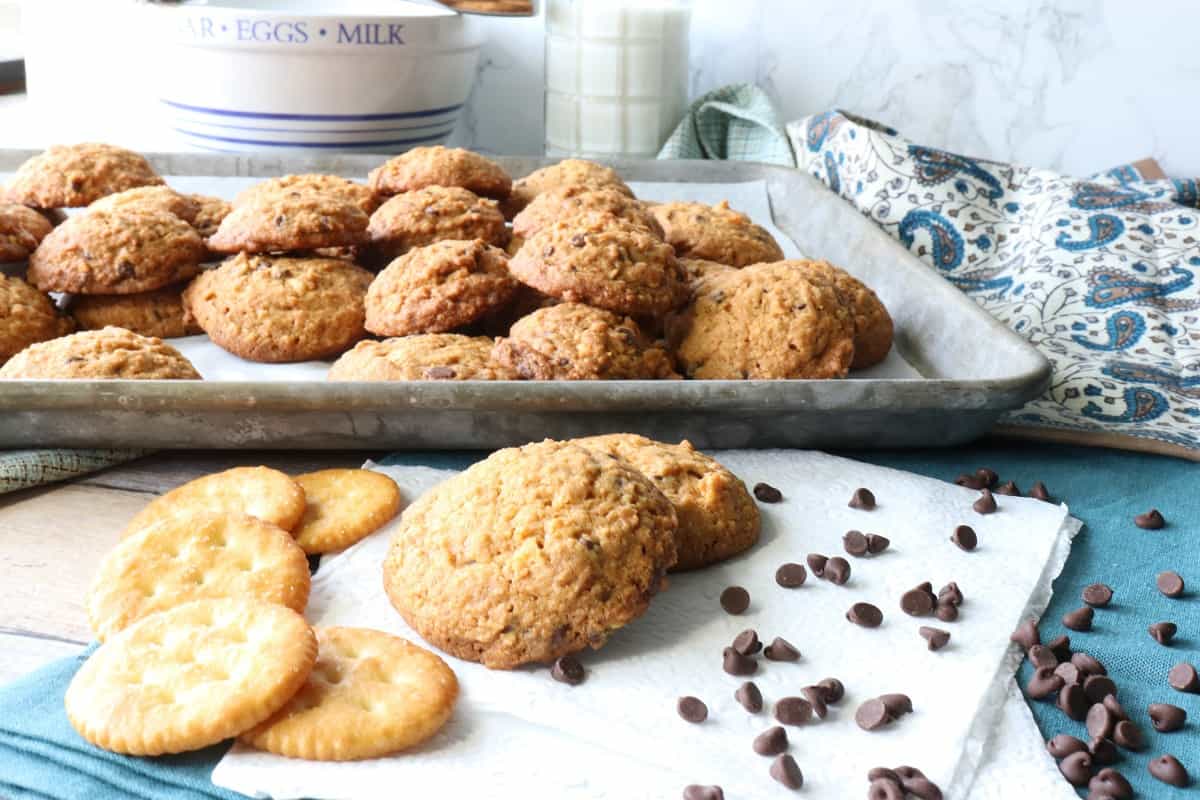 Follow me across my social media platforms and join in on the conversation: FACEBOOK, INSTAGRAM, PINTEREST, TIKTOK, AND YOUTUBE.
Thank you so much for visiting me today in my Kudos Kitchen. I hope you found something you'll love and that you'll come back and visit me often. There is always room for you around my table!
Should you have any questions or comments regarding anything you've seen here on my blog, please don't hesitate to reach out to me. It is always my distinct pleasure to respond to you just as soon as I possibly can.
Until we eat again, I hope you have a delicious day!!