Sometimes the best recipes come out of necessity. So is the case with this Salsa BBQ sauce.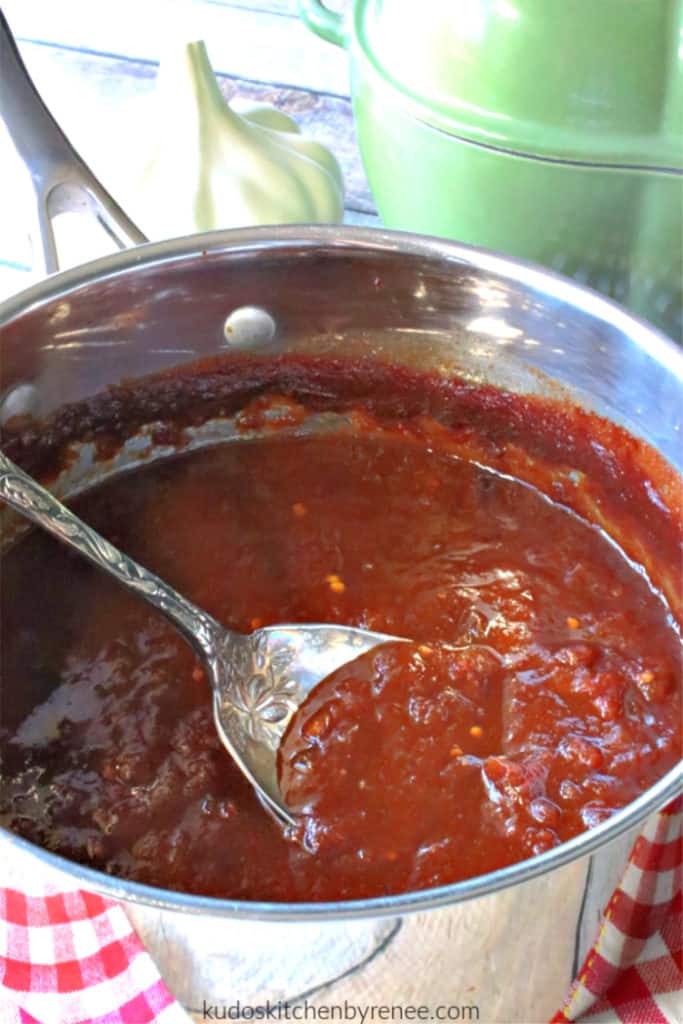 Store-bought salsa was the stand-in ingredient when I realized I didn't have enough ketchup to make a homemade BBQ sauce. It was an experiment that went wonderfully right, and the results are utterly delicious!
You'll also want to make Strawberry BBQ Sauce (showcased in the featured video)! It's another winner for slathering on all kinds of meat!
Click here to like and subscribe to my Kudos Kitchen cooking channel on YouTube! Thank you! 🙂
**Please Note – The printable recipe card with detailed instructions, complete ingredient measurements, and nutritional information for making Homemade Salsa BBQ Sauce is available at the end of this post. 
The ingredient list;
**Note – The following lists of ingredients plus kitchen tools and equipment contain affiliate links (highlighted in blue) for your consideration and shopping convenience. #CommissionsEarned
store-bought salsa (your favorite variety)
pineapple juice
Kitchen tools and equipment needed;
How long does it take to make homemade bbq sauce?
From start to finish this sauce will take approximately 30 minutes.
With occasional stirring, as the sauce slowly simmers on medium-low heat it will reduce and thicken.
How long will salsa bbq sauce keep in the refrigerator?
Store your sauce in an airtight container with a tight-fitting lid (mason jars are excellent for storing homemade bbq sauce), and it will keep in the refrigerator for up to 4 weeks.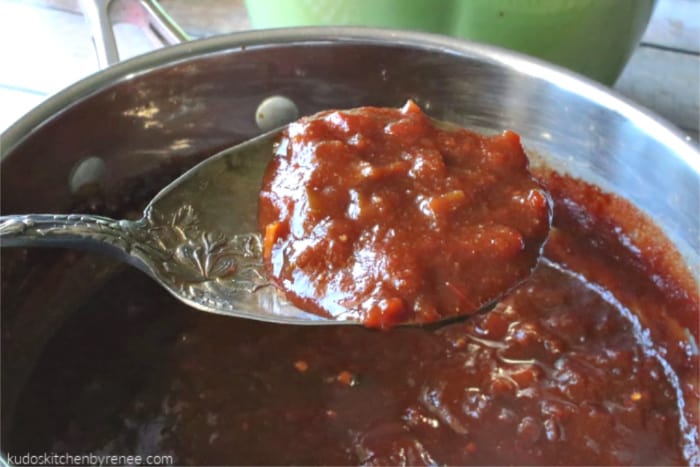 Can other kinds of vinegar be used in place of the apple cider vinegar?
Yes! Use whatever type of vinegar is your favorite.
Apple cider vinegar is my go-to vinegar, and I always have it in my pantry.
That said, a balsamic vinegar would add an extra touch of sweetness to this sauce, and red wine or white vinegar would add some extra tang.
Can this sauce be frozen?
Yes!
Cool the sauce completely before adding it to a freezer-safe container.
Salsa BBQ sauce can be frozen for up to 3 months and is best thawed in the refrigerator for 24-48 hours.
How much homemade bbq sauce will the recipe make?
As written, this recipe will make approximately 3 cups of salsa bbq sauce.
If needed, this sauce can recipe can easily be doubled or tripled.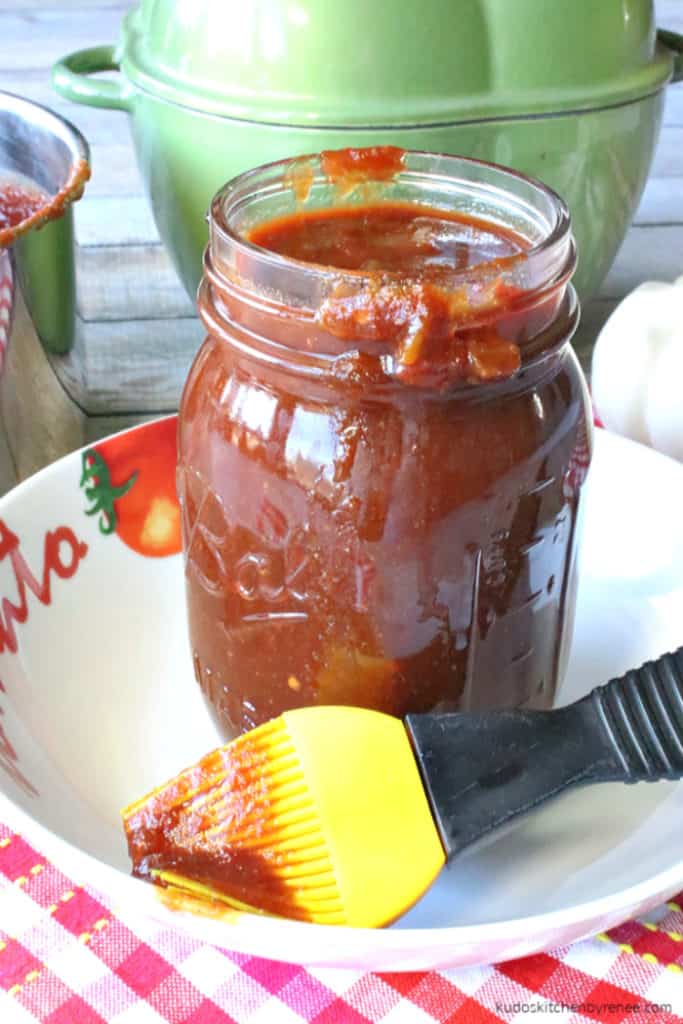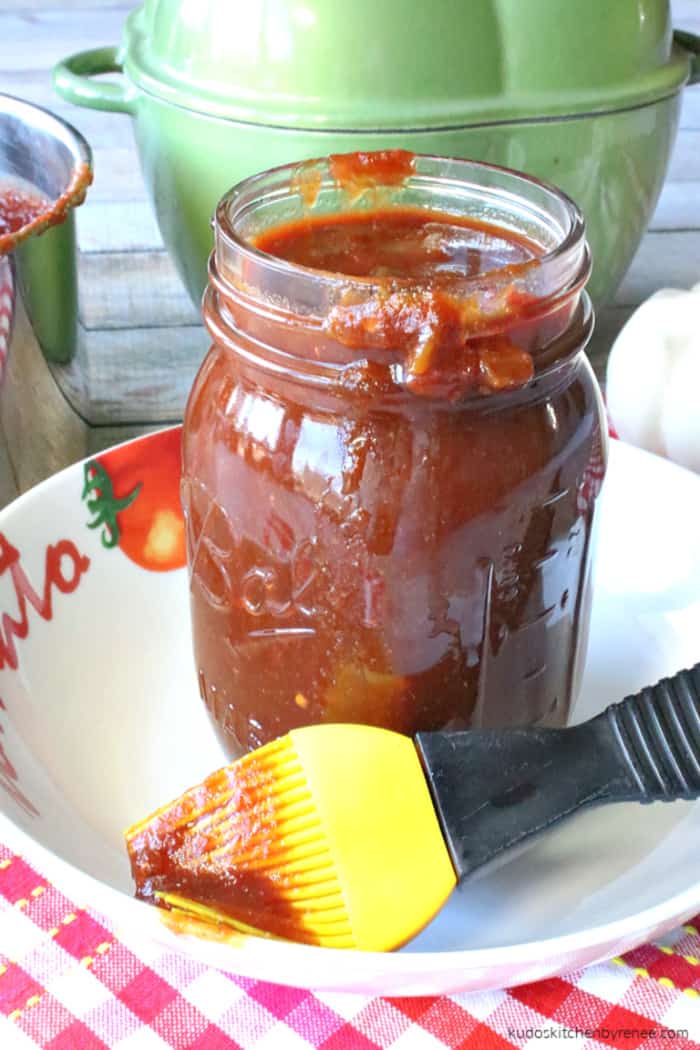 Homemade salsa bbq sauce will go great on the following;
ribs
beef burgers
turkey burgers
chicken
pork chops
pork roast
sausage
lamb
salmon
shrimp
just about anything you can think of
For delicious sides to serve at your next BBQ or party check, out this AMAZING BBQ SIDE DISHES RECIPE ROUNDUP. There are more bbq side dish recipes and ideas in this post than you can shake a stick at.
The easy instructions for making salsa BBQ sauce (pictured below);
Add the salsa to a saucepan.
Pour the pineapple juice into the empty salsa jar to get out all the final bits. Shake well.
Pour the pineapple juice, apple cider vinegar, and molasses into the saucepan.
Set the heat to medium-low.
Stir in the Worcestershire sauce, salt, pepper, smoked paprika, ground coriander, garlic powder, and red pepper flakes.
Simmer for 30 minutes, stirring occasionally.
Use immediately, or cool and store in the refrigerator in an air-tight container with a tight-fitting lid.
Here's a tip for getting every last bit of salsa out of the jar…
Add the pineapple juice directly to the empty salsa jar. Replace the lid back onto the salsa jar and shake, shake, shake.
Pour the contents of the jar into the salsa bbq saucepan viola, every last drop of salsa is cleanly out of the jar!
Hungry for more delicious sauce recipes that can be made in a snap? Click on the following titles, and don't forget your napkins!
"The ease and convenience of store-bought marinara sauce may be hard to beat, but with only 30 minutes you can make this Easy Classic Marinara Sauce that contains no added sugar or preservatives, and it's overflowing with love, unlike those jarred sauces."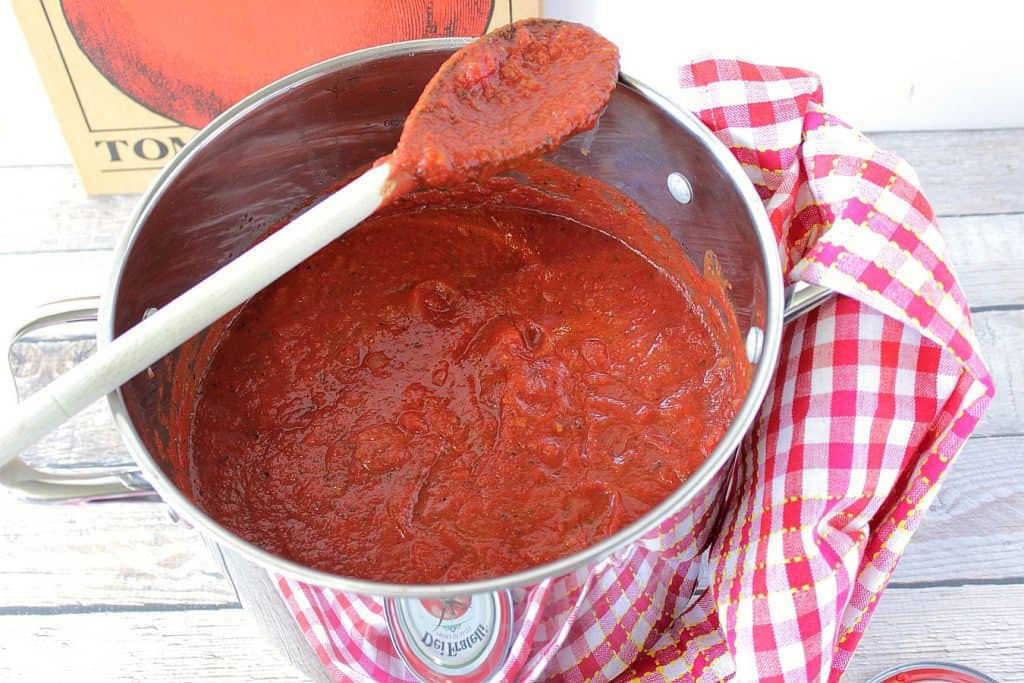 "Strawberry Sriracha BBQ Sauce is fruity with a touch of heat. It's perfect for pork, chicken, and even fish."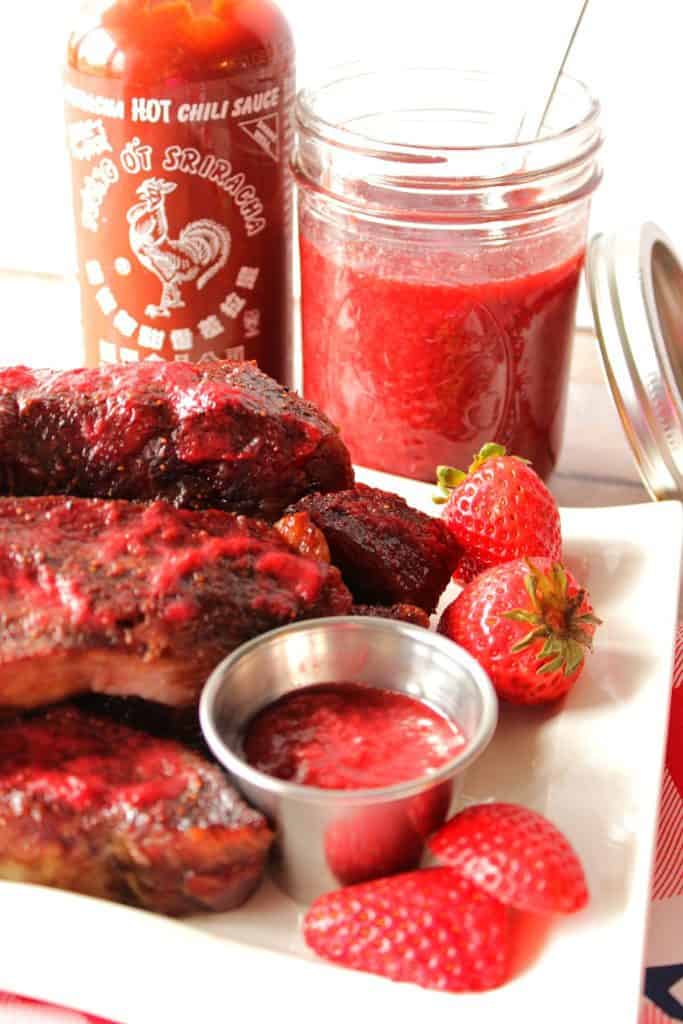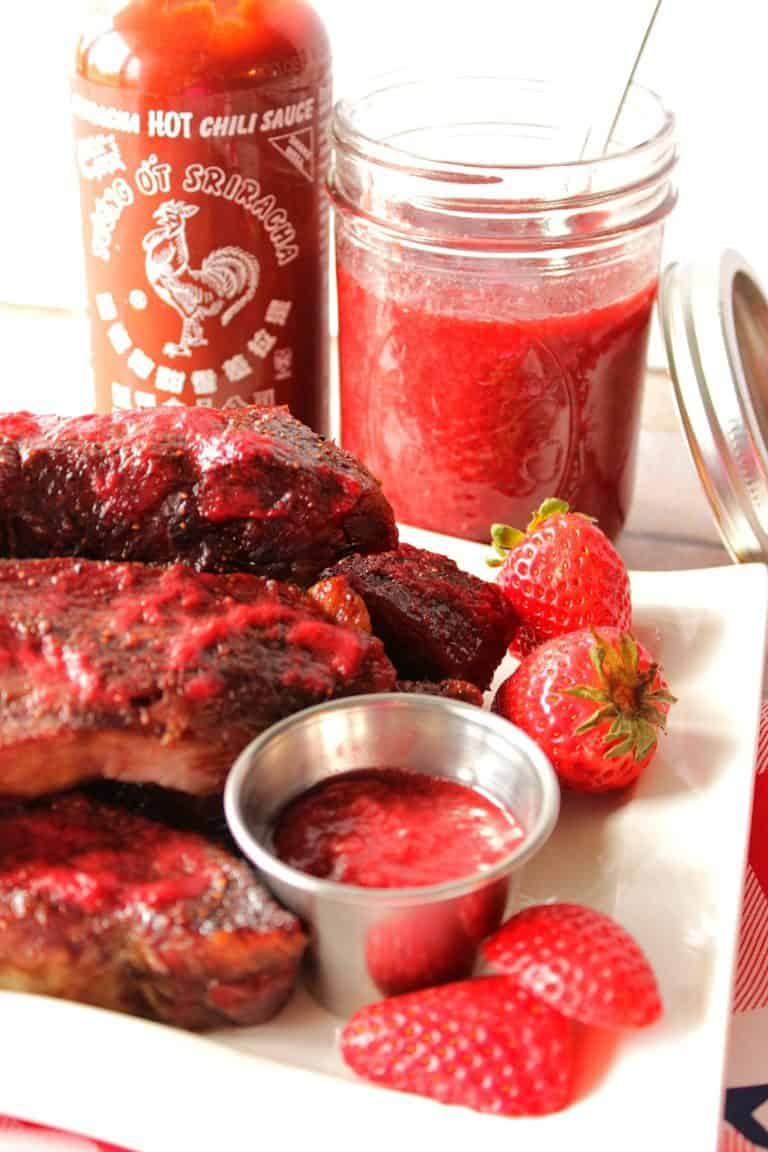 "Upgrade your hollandaise sauce experience with this easy to make thick and creamy avocado hollandaise sauce. Your taste buds will thank you!"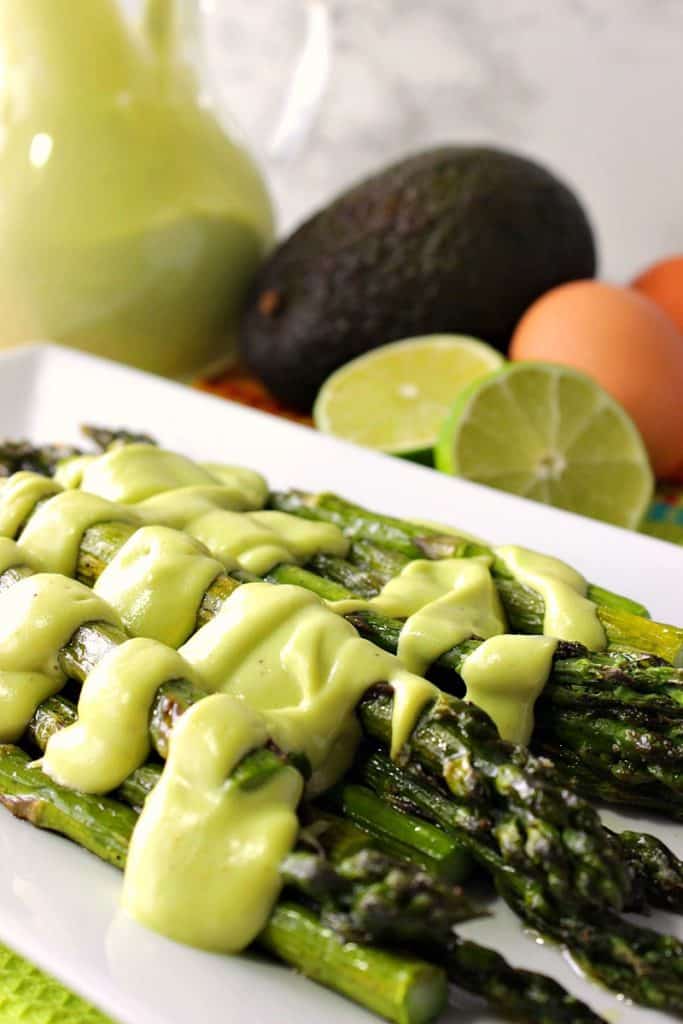 Salsa BBQ Sauce (pictured below) This is the place!!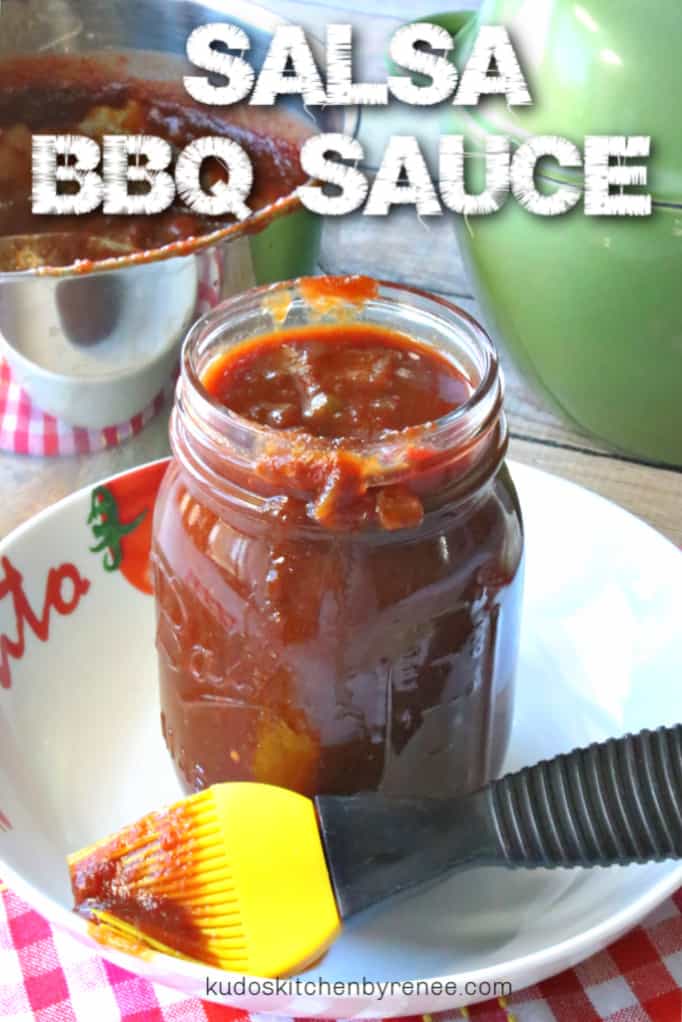 Whether you're working all day on a blue screen device, or in the kitchen, the following affiliate products are ones I can highly recommend to save your eyesight and your sanity.
Below is a photo of my blue blocker computer glasses in action! I swear by them! I work at the computer for what feels like all-day, every-day, and these glasses have relieved a great deal of eye-stress and migraine problems for me.
A neurologist was the one who recommended I get myself some, and it was the best thing he could have told me to do, so now I pass that information on to you!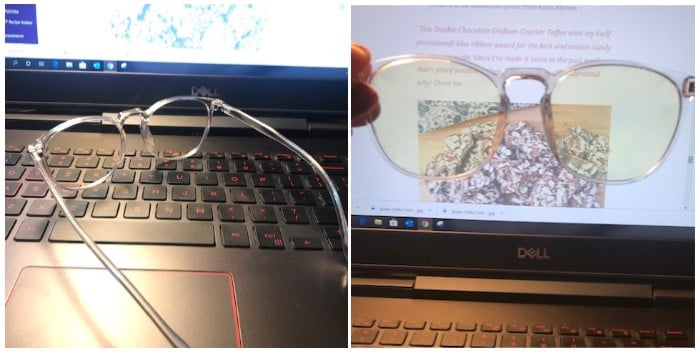 Below is the printable recipe card along with the exact ingredient measurements and nutritional information for making today's easy and delicious homemade bbq sauce.
Yield: 3 cups
Salsa BBQ Sauce
Ingredients
2 cups jarred salsa
¼ cup apple cider vinegar
½ cup pineapple juice
¼ cup brown sugar
¼ cup molasses
1 tablespoon Worcestershire sauce
½ teaspoon coarse salt
½ teaspoon black pepper
1 teaspoon smoked paprika
1 teaspoon ground coriander
1½ teaspoons garlic powder
½ teaspoon red pepper flakes
Instructions
Add all the ingredients into a saucepan and heat, uncovered, over medium-low for approximately 30 minutes, stirring occasionally, until the mixture reduces and thickens.
Use immediately or add the sauce to a container with a tight-fitting lid and store in the refrigerator for up to 3 weeks.
Nutrition Information
Yield
3 cups
Serving Size
¼
Amount Per Serving
Calories

231
Total Fat

1g
Saturated Fat

0g
Trans Fat

0g
Unsaturated Fat

0g
Cholesterol

0mg
Sodium

1657mg
Carbohydrates

56g
Fiber

4g
Sugar

48g
Protein

3g
The nutritional information and calorie count provided is intended as a guideline only and has been provided by third-party software.
Thank you so much for visiting me here in my Kudos Kitchen!!
I sincerely hope you've enjoyed today's homemade sauce recipe for all your barbequing needs, as much as I've enjoyed bringing it to you!
Should you have any questions or comments regarding this post, or any recipe you've seen on my site please don't hesitate to contact me directly or leave me a comment in the comment section below. It is always my distinct pleasure to get back to you with a reply just as soon as I possibly can!
For more information regarding my Kudos Kitchen recipes, please follow me on my social media:
Oh, before I forget if you ever want to tag me on social media with photos of THE recipes you've made, I'm thrilled to see them!! To tag me, I'm KUDOS KITCHEN all over social media. Thanks! 🙂
Kudos Kitchen by Renée ~ Cooking up artistically delicious family-friendly dishes from my Kudos Kitchen to yours!
Until we eat again, I hope you have a delicious day!
**Note – The post above includes affiliate links. As always, I truly thank you for your support!
As an Amazon Associate, I earn from qualifying purchases. When I find a great product or service I like to share it with my readers. For additional information please view my privacy policy.