Treat your honey to a Deliciously Charming Individual Baked Alaska this Valentine's Day, and you'll both be falling in love all over again!
When was the last time you and your sweetie enjoyed some luscious strawberry ice cream topped with a decadent, sweet meringue that tastes like toasted marshmallows? Can't remember? Well then, it's time to make some Baked Alaska for Two, and it will only take about 20 minutes from start to flourish!

You can serve these Mini Baked Alaska in less than 20 minutes from start to flourish with only four ingredients and absolutely no baking!
Falling in love never tasted so good! PIN this recipe to save!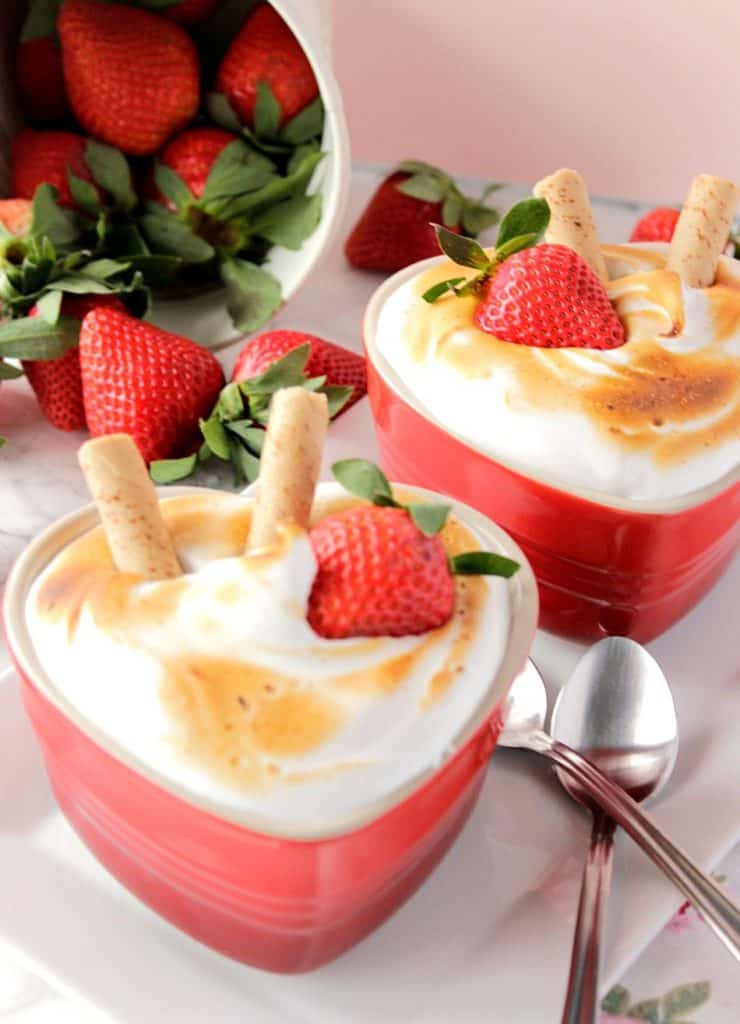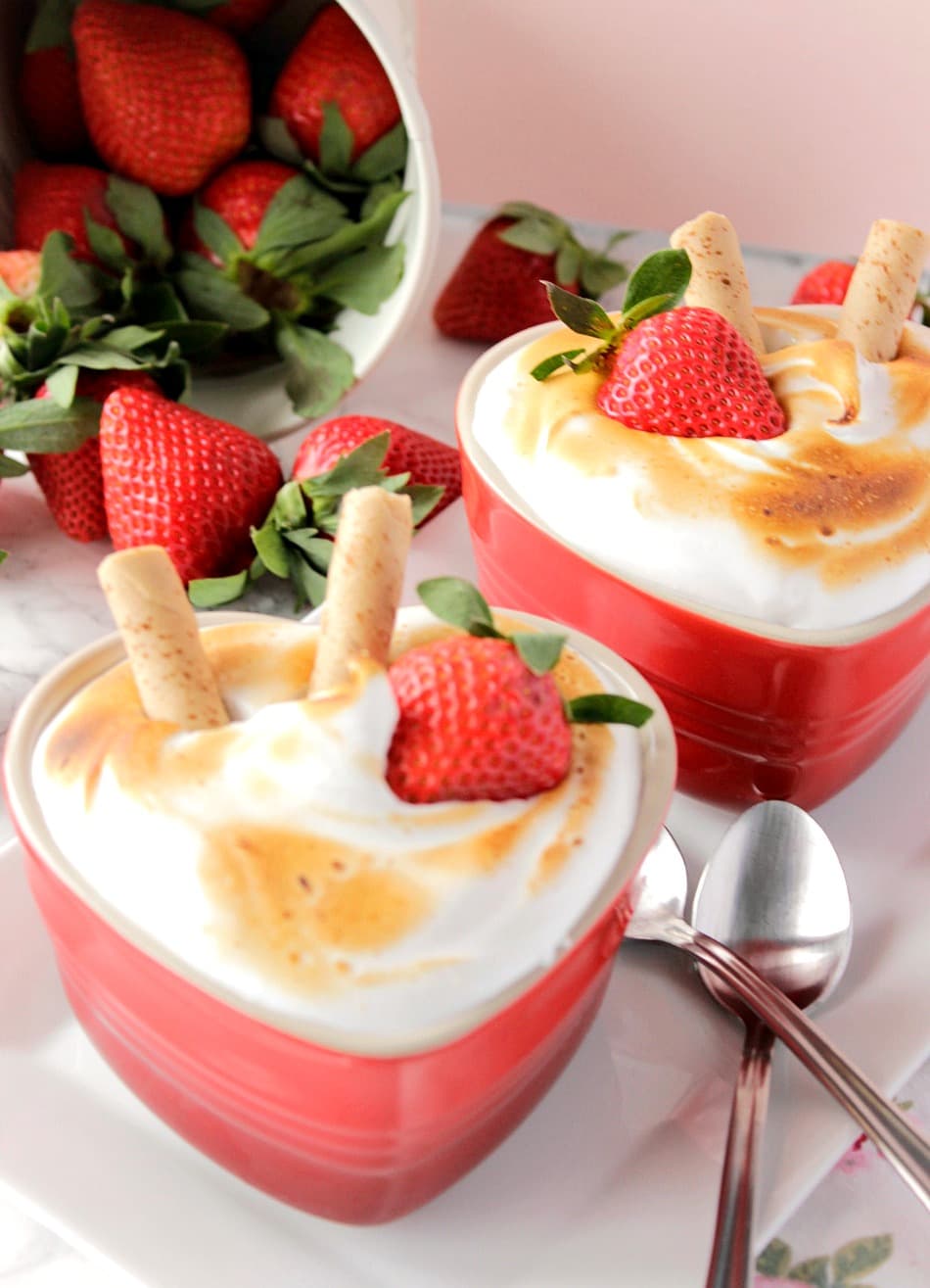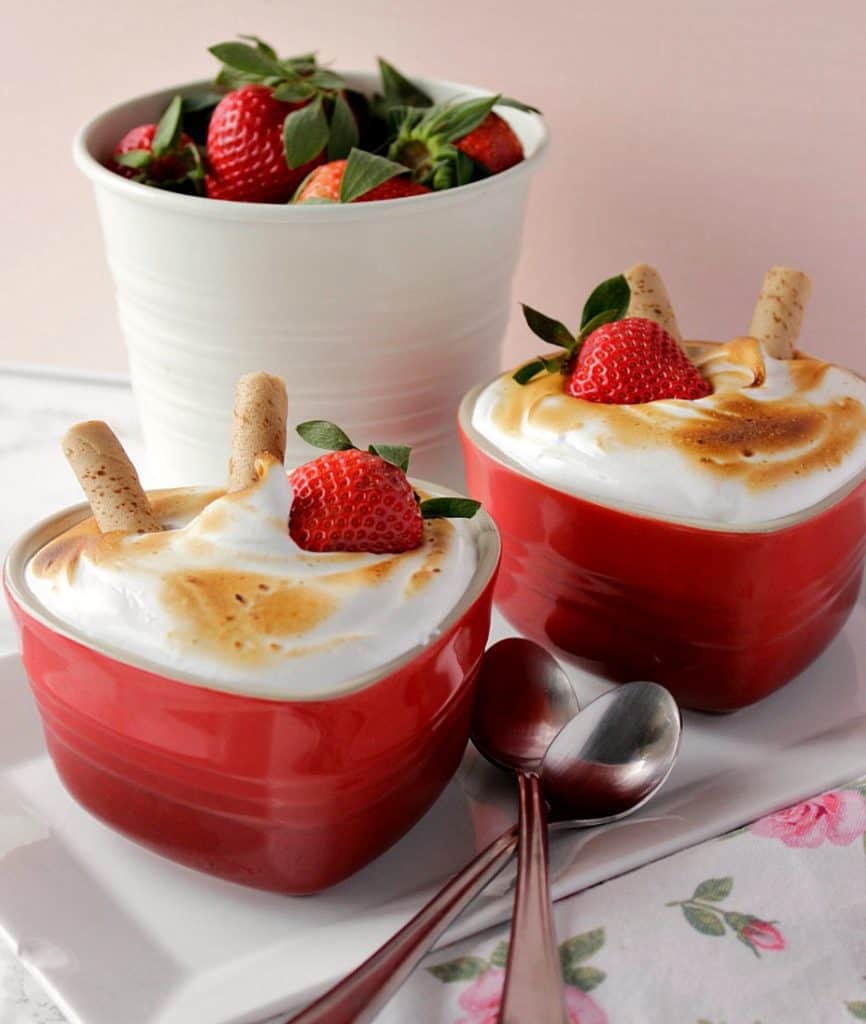 I used strawberry ice cream for my Mini Baked Alaska in honor of Valentine's Day. However, feel free to use whatever your favorite flavor of ice cream is. And of course, by all means, don't reserve these strictly for February 14th. Go ahead and indulge yourself (and your loved ones) with this delicious, and easy to make treat, any day of the year.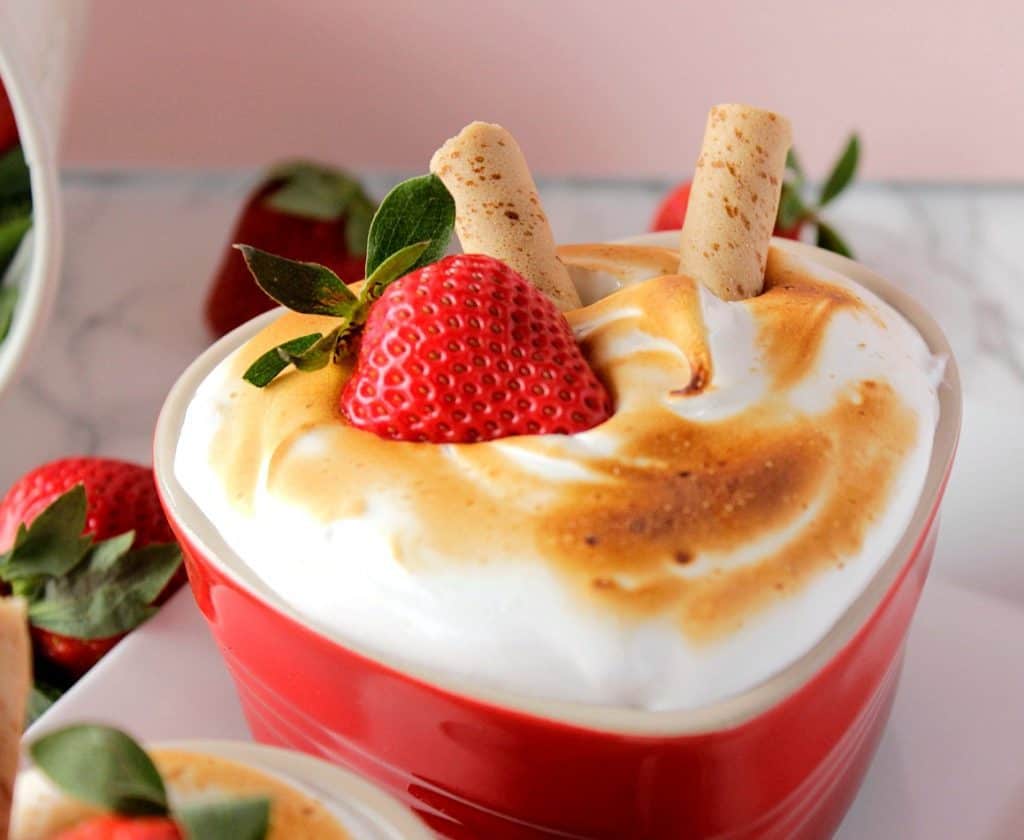 My husband and I don't usually do much to celebrate Valentine's Day anymore. Since we've been married going on 36 years, the pomp and circumstance of Valentine's Day has faded a bit. That said, we do like to celebrate Valentine's Day by having something special for dinner (go figure, LOL). These deliciously charming, individual ice cream treats smothered with a fluffy cloud of toasted sweet meringue, sure fit that bill! Pin this recipe to save!

On a quick side note; even though you'll noticing me wielding a small kitchen culinary torch in the video, you don't need one to make this recipe. If you have access to a broiler, you're good to go. Just make sure to keep a close eye on them while they're under the broiler, and only keep them under the broiler until the tops are lightly golden. Remove them immediately once the meringue is lightly golden brown. *Note – an affiliate link for the culinary torch will be listed below if you're interested in ordering one.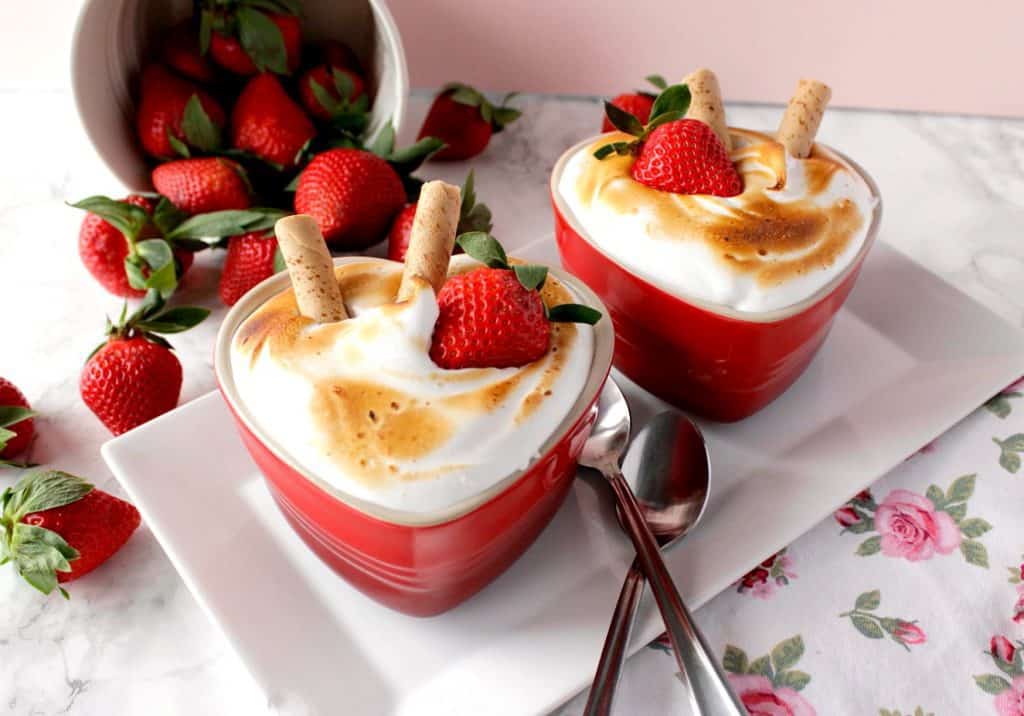 The following Amazon.com items are some suggested products I've chosen that will aid you in the making (and serving) of this recipe for Baked Alaska for Two, if needed. By clicking on the item, you'll be taken directly to Amazon.com if you're interested in purchasing any of these products. You are in no way required to do so, and you will not be charged in any way unless you decide to purchase a product through Amazon.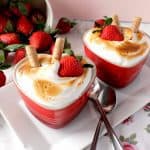 Baked Alaska for Two
Your favorite ice cream is served in a individual ramekin, and topped with a light, fluffy meringue that is toasted and golden.
Ingredients
2

cups

softened ice cream

your favorite flavor

3

eggs

separated

½

cup

granulated sugar

1/8

teaspoon

cream of tartar

2

ramekins

3½" in diameter

Strawberries for garnish

optional

Cookies for garnish

optional
Instructions
Spoon the softened ice cream into an even layer into the ramekins. Freeze.

Whip the egg whites (reserve the yolks for another use) in a medium bowl using a hand blender set on high speed.

Gradually add the sugar to the egg whites and continue whipping until the egg whites begin thicken.

Add the cream or tartar to the fluffy egg whites and continue whipping until soft peaks form.

Remove the ice cream filled ramekins from the freezer and liberally top each one with the meringue, making sure to not leave any holes between the ice cream and the meringue topping.

Use a kitchen culinary torch to lightly toast and brown the top of each baked Alaska OR place them under the broiler and broil them (closely watched) until lightly golden. Remove.

Garnish each Alaska with strawberries and cookies (optional), and serve immediately.
Recipe Notes
Tools and equipment:
broiler or culinary torch
spatula
medium bowl
2 small bowls
2 ramekins
hand mixer
Here are a few other Valentine Day recipes I've shared over the past few years that I think you'll also enjoy:
Creamy Mexican Chocolate Avocado Truffles (with video) –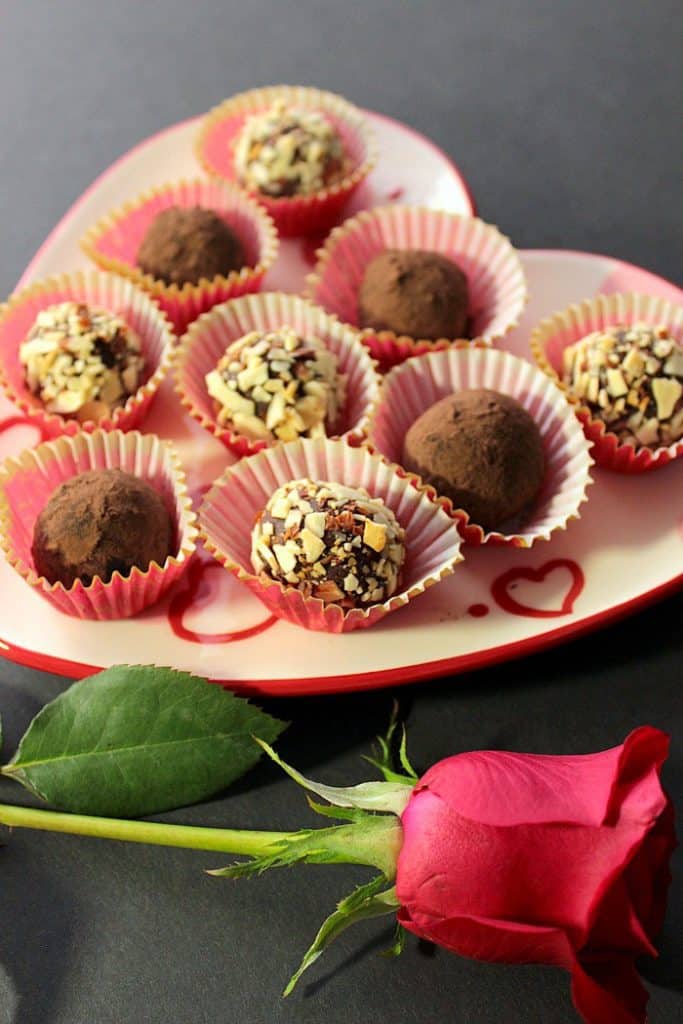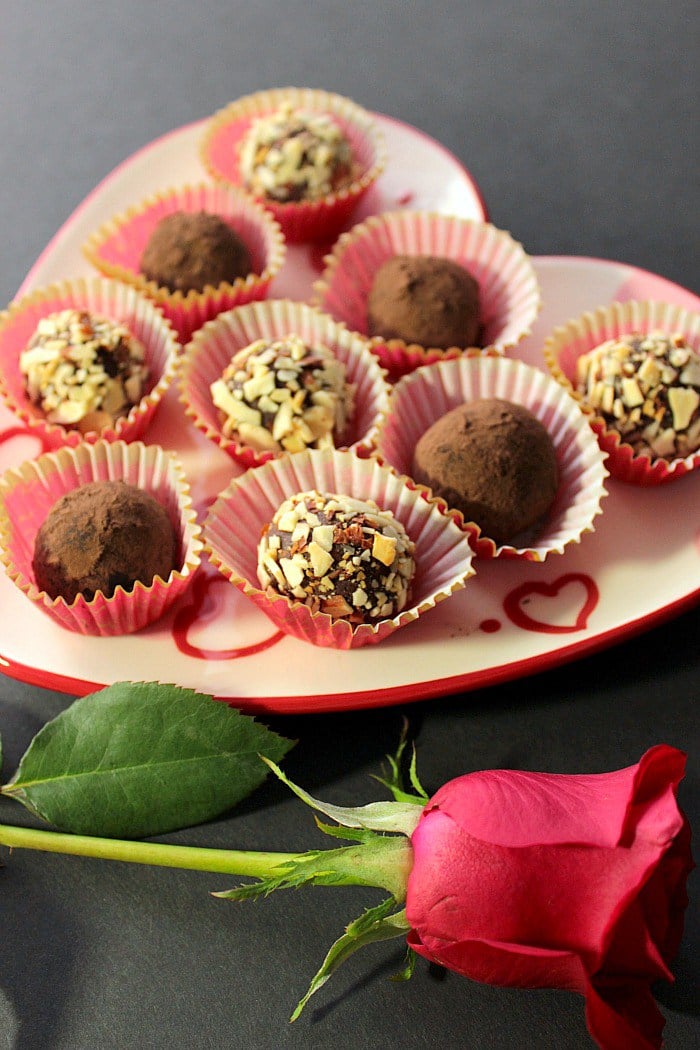 Chocolate Espresso Creme Brulée –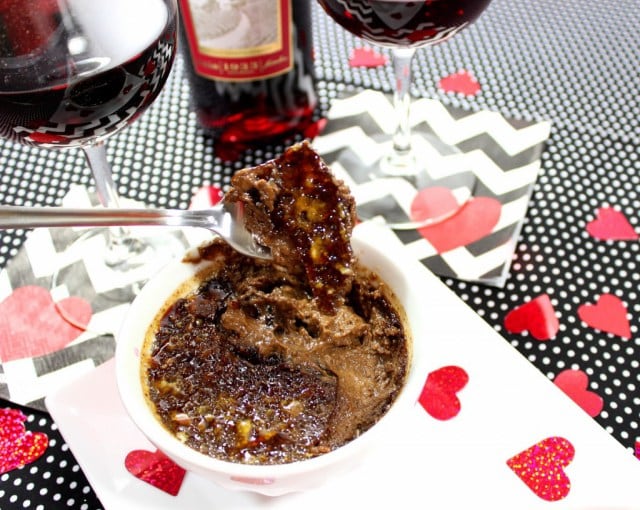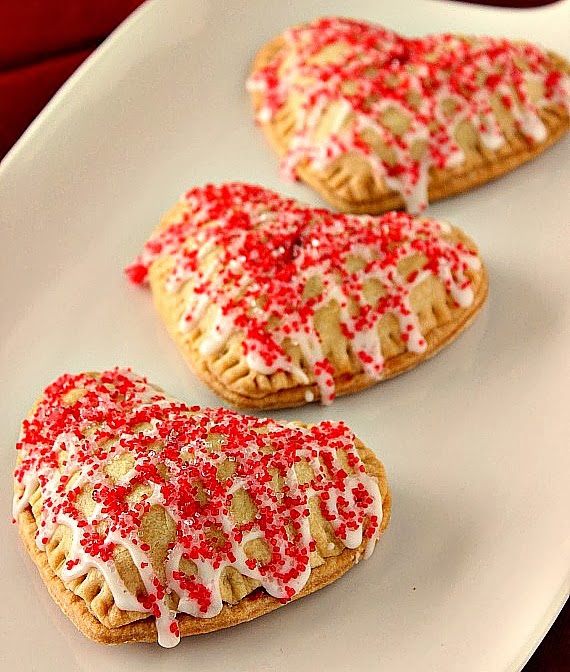 Speaking of love (and hearts), I'm coordinating the above recipe with my hand painted set of whimsically romantic, chocolate covered strawberry heart champagne flutes that are available HERE for purchase if you're interested.

All of my hand painted glassware items are painted to order and unique. Custom orders are always welcome. I will happily paint and design from any photo, idea, or description you share. If there is something I can paint for you, please don't hesitate to contact me for a price quote.
I'm excited to be linking up my recipe for Baked Alaska for Two on Confessions of a Mother Runner, Meatless Monday.
Kudos Kitchen by Renée ~ Where food, art, and fun collide each and every day!
Until we eat again, I hope you have a delicious day!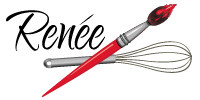 The post above includes affiliate links. When I find a great product or service, I like to share it with my readers. Sometimes I use affiliate links so I can earn commission for my recommendations. As always, I thank you for your support!