Does cooking turkey for Thanksgiving intimidate you? It used to intimidate me, too. Let's make that a thing of the past. With this Thanksgiving Turkey Recipe Roundup let's squash those fears so you'll have your best Thanksgiving turkey…EVER!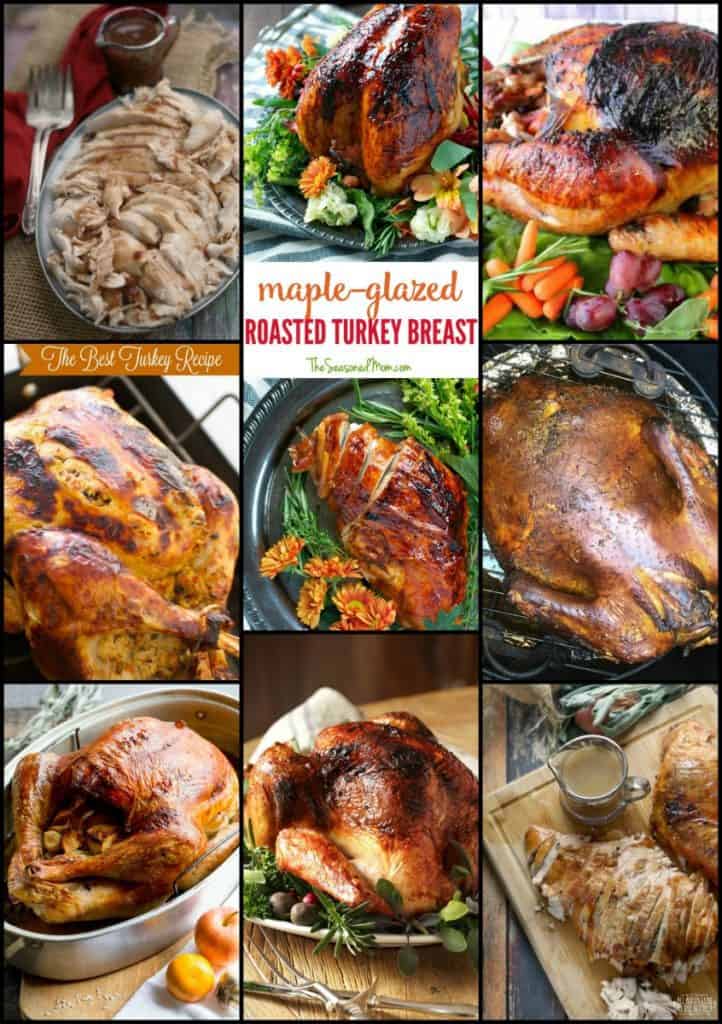 When it comes to the Thanksgiving dinner, I like to experiment with my menu as well as serve the tried and true traditional recipes my family loves and expects. This way we're all happy…and stuffed! Even if you don't like to travel off-course when it comes to tradition, I hope you'll enjoy and appreciate this Thanksgiving Turkey Recipe Roundup for Friday's Featured Food Feastings! Gobble. Gobble. 😉
By clicking on the titles of each recipe listed below you'll be taken directly to that food bloggers site and that particular dish. From there you can read more about the ingredient list and print the recipe instructions if desired.
Better than Brined Balsamic Herb Roasted Turkey from (yours truly) Kudos Kitchen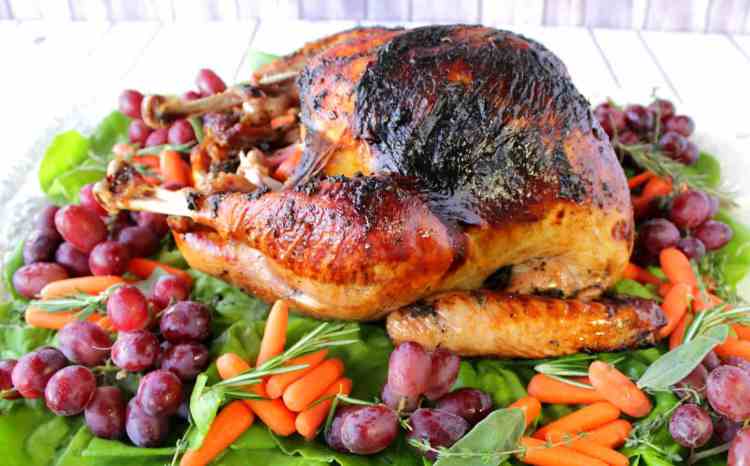 Sage and Shallot Roast Turkey Breast from All Roads Lead To The Kitchen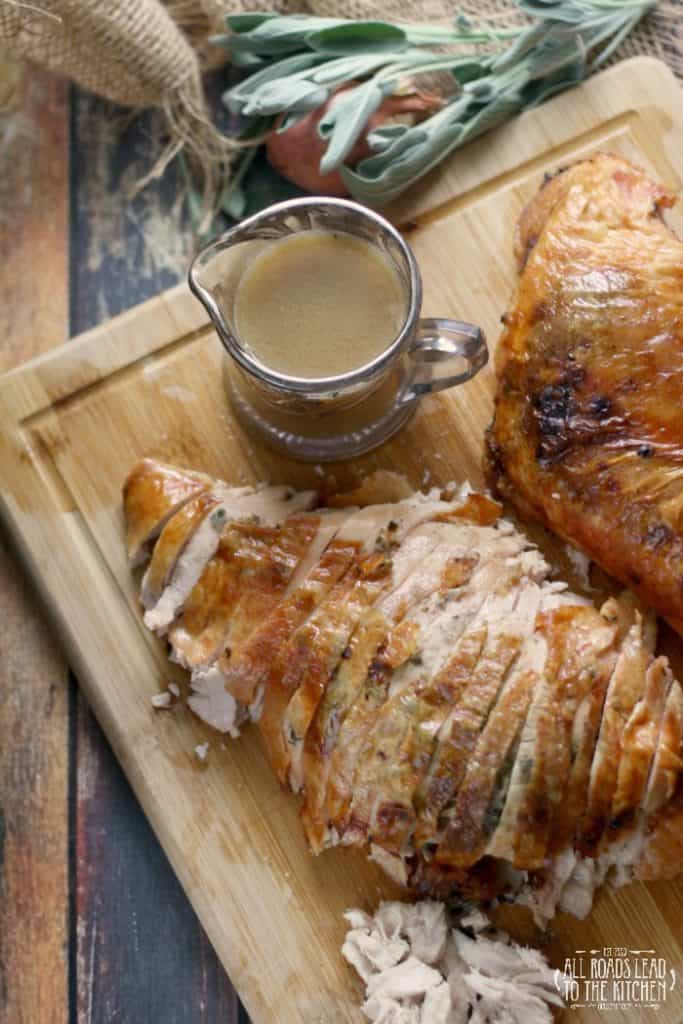 Maple Glazed Roast Turkey from The Seasoned Mom

Citrus Roast Turkey from Platter Talk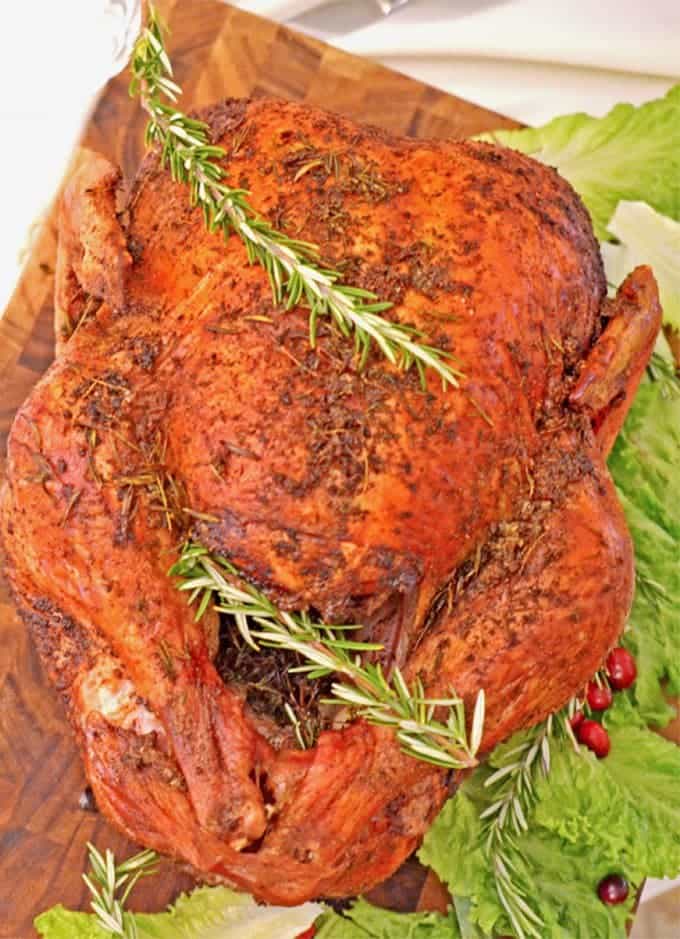 Bacon Sage Roasted Turkey from Frugal Foodie Mama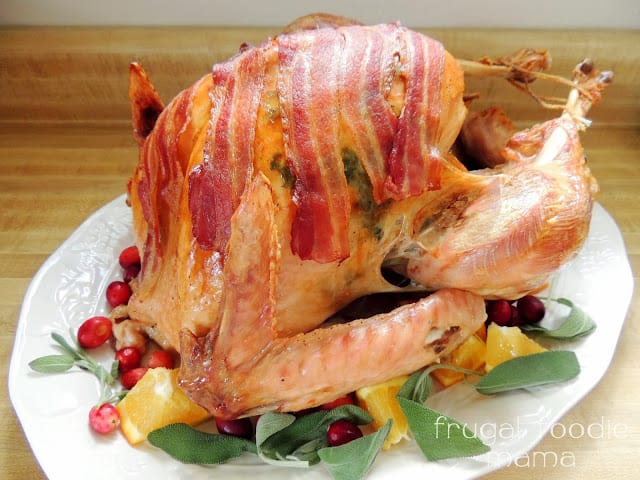 World's Best Turkey from Living Sweet Moments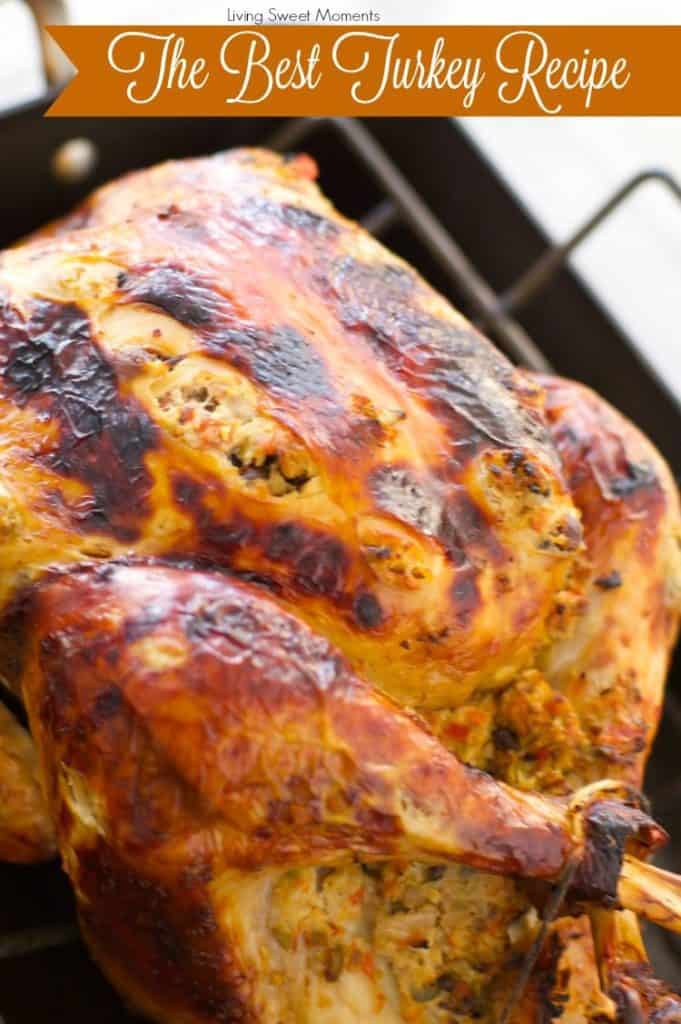 Slow Cooker Cranberry Turkey Breast from All Roads Lead To The Kitchen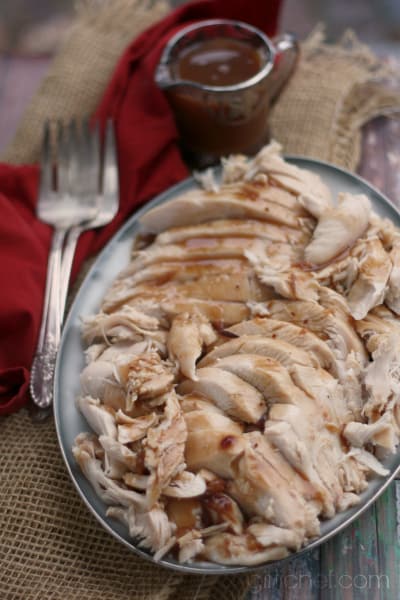 Dry-Brined Thanksgiving Turkey from Wholefully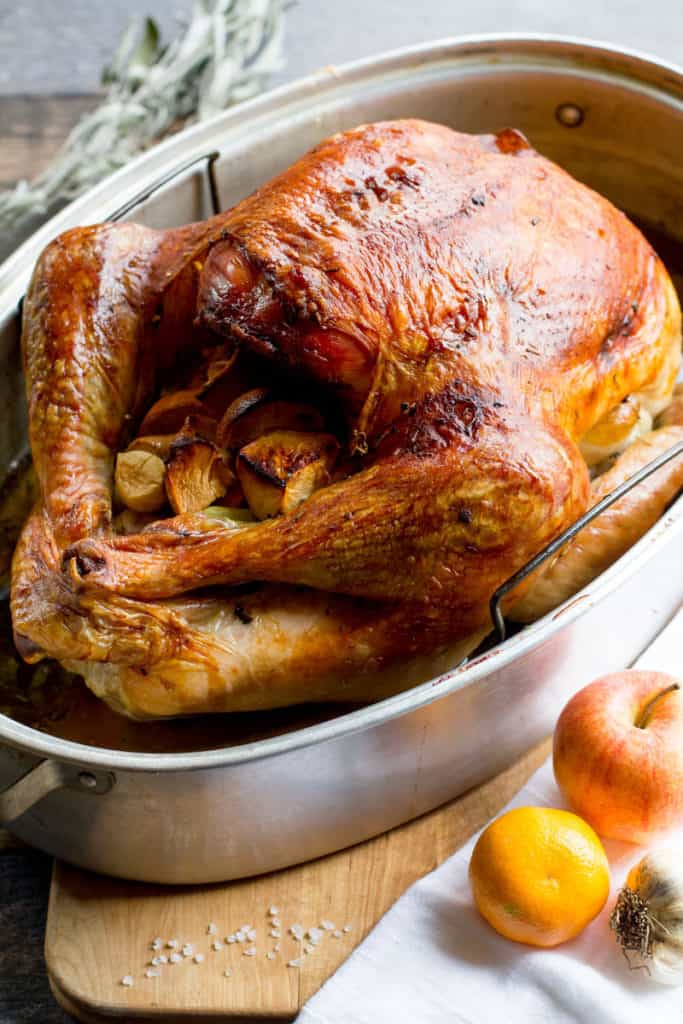 Smoked Turkey from A Cedar Spoon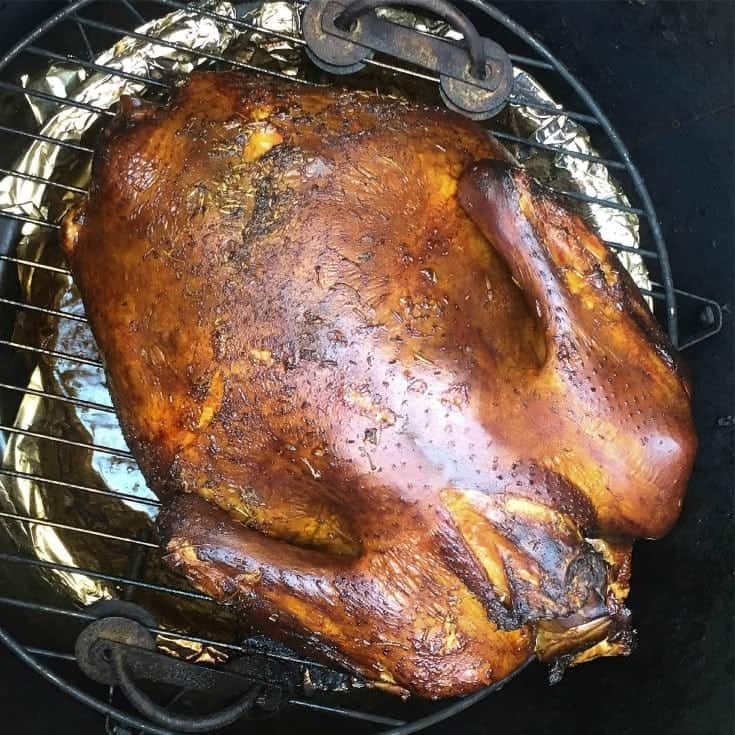 Citrus & Herb Butter Roasted Turkey from The Suburban Soapbox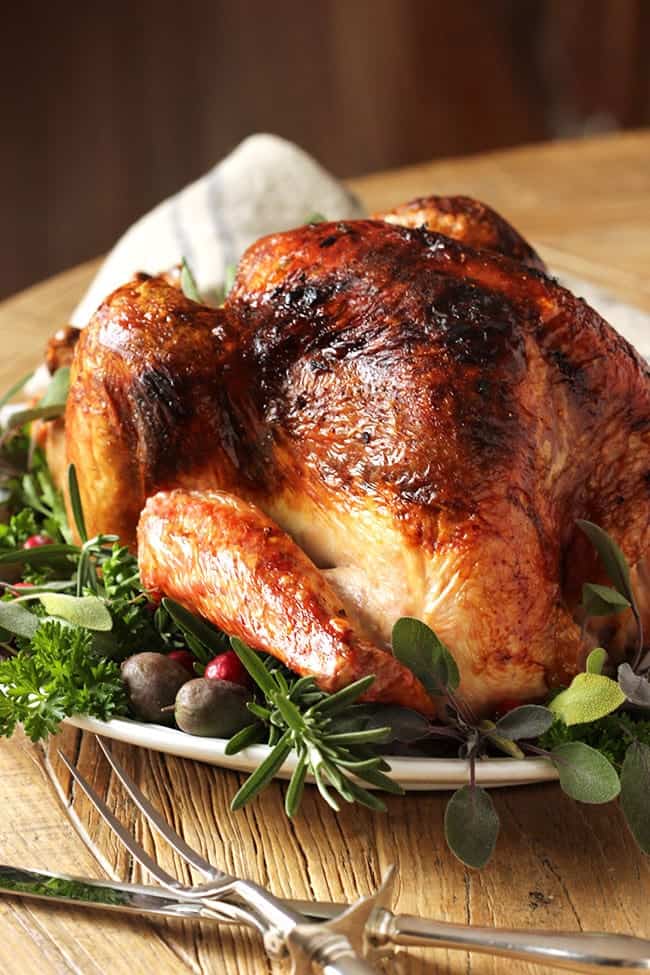 Thanksgiving Turkey from Bread Booze Bacon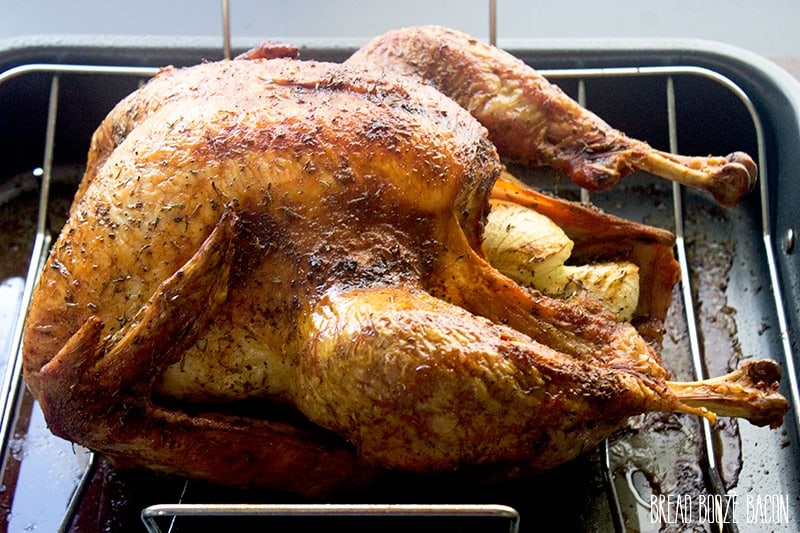 Now if all those wonderful pictures and recipes for Thanksgiving Turkey Recipe Roundup 2017 don't make you anxious (and hungry) to get in the kitchen and start cooking, I don't know what will!!
As a natural progression of a big Thanksgiving Turkey Recipe Roundup, on Friday, November 24th (the day after Thanksgiving), I'll be bringing you a Friday's Featured Foodie Feastings with turkey leftovers being the theme. So mark your calendar, and as always…Stay hungry my friends!
I hope you've enjoyed Friday's Featured Foodies Feastings theme this week as much as I've enjoyed bringing it to you. Should you have any questions for me regarding this Thanksgiving Turkey Recipe Roundup post, or anything else you see on my site, please don't hesitate to contact me directly, or leave me a comment in the comment section below. It is always my great pleasure to reply to as soon as possible with an answer.
For additional information regarding my Kudos Kitchen recipes, or my hand painted glassware of fabric items, please follow me on;
FACEBOOK, PINTEREST, INSTAGRAM, TWITTER, YOUTUBE and MY PAINT SHOP
Kudos Kitchen by Renée ~ Where food, art, and fun collide each and every day!
Until we eat again, I hope you have a delicious day!