Don't have time to bake from scratch? No problem! This Shortcut Raspberry Spice Monkey Bread comes together in a matter of minutes using tube biscuits and raspberry jam.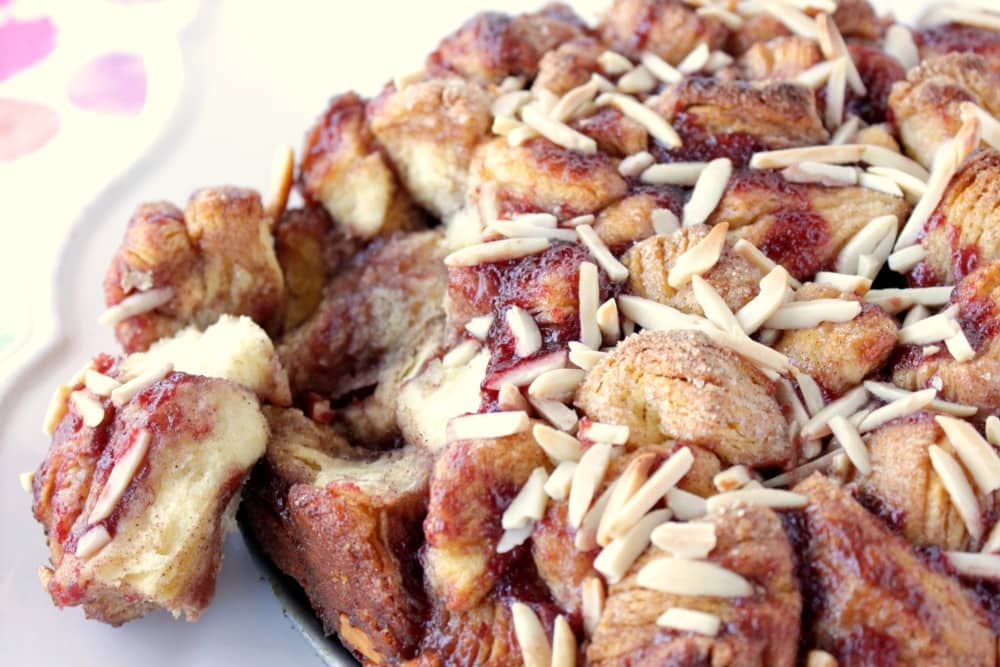 One of my very favorite convenience foods in the grocery store are the tube biscuits you find in the refrigerated section. You know the ones. They're the little devils that, even though you know the "pop" is coming when the seal on the tube is released, somehow you're still startled when it does. It happens to me every single time. LOL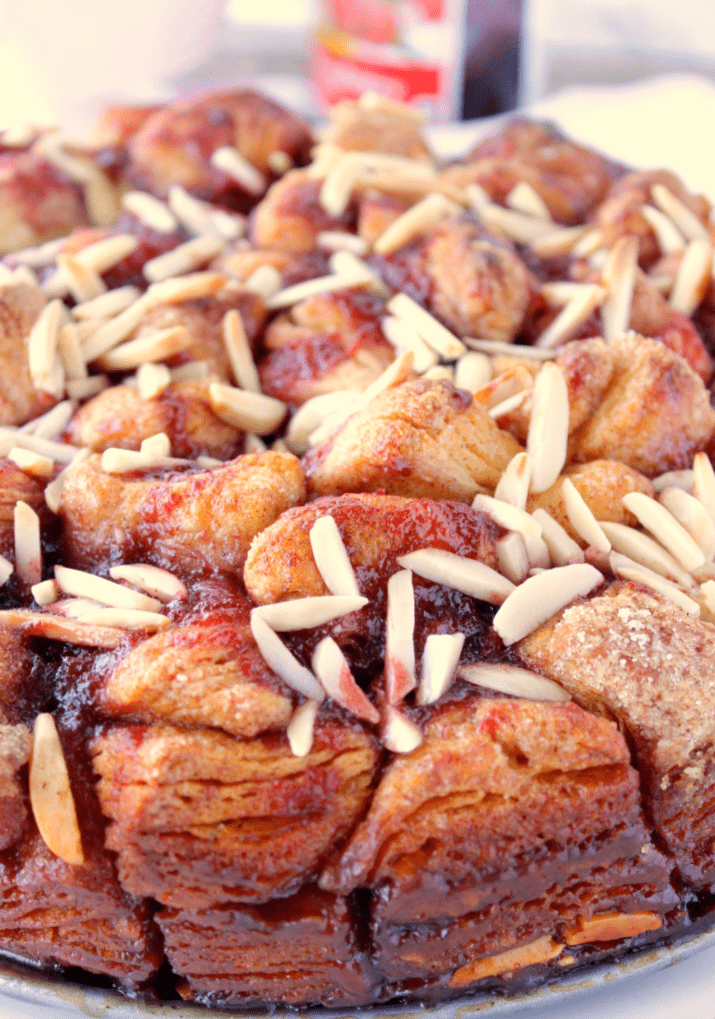 This recipe uses two tubes of canned biscuits. You can use your favorite brand, variety, or whatever canned biscuit happens to be on sale at the time. The only other ingredients you'll need is some cinnamon sugar, raspberry jam, melted butter, almond extract, and some blanched slivered almonds. Or, if you're not a fan of nuts, you can, by all means, leave those out. Of course, you may always substitute another nut for the almonds depending on what you have on hand or whatever your favorite nut might be.
You'll also notice that I made this Raspberry Spice Monkey Bread in a springform pan. However, if you don't have a springform pan, you can also make this monkey bread in a bundt pan if that's what you have in your kitchen. The only changes I suggest you make if using a bundt pan is to spray the pan liberally with baking spray, then drizzle a little bit of the jam mixture into the bottom of the pan and sprinkle with almonds before layering the biscuits and drizzling in the remainder of the jam. Since something baked in bundt pan needs to be turned upside down before serving, this way you'll still have some of the jam and the almonds on the top of the monkey bread when you're ready to serve. Should you have any questions for me regarding this technique, please don't hesitate to leave me a comment or contact me. I'll be happy to help in any way I can.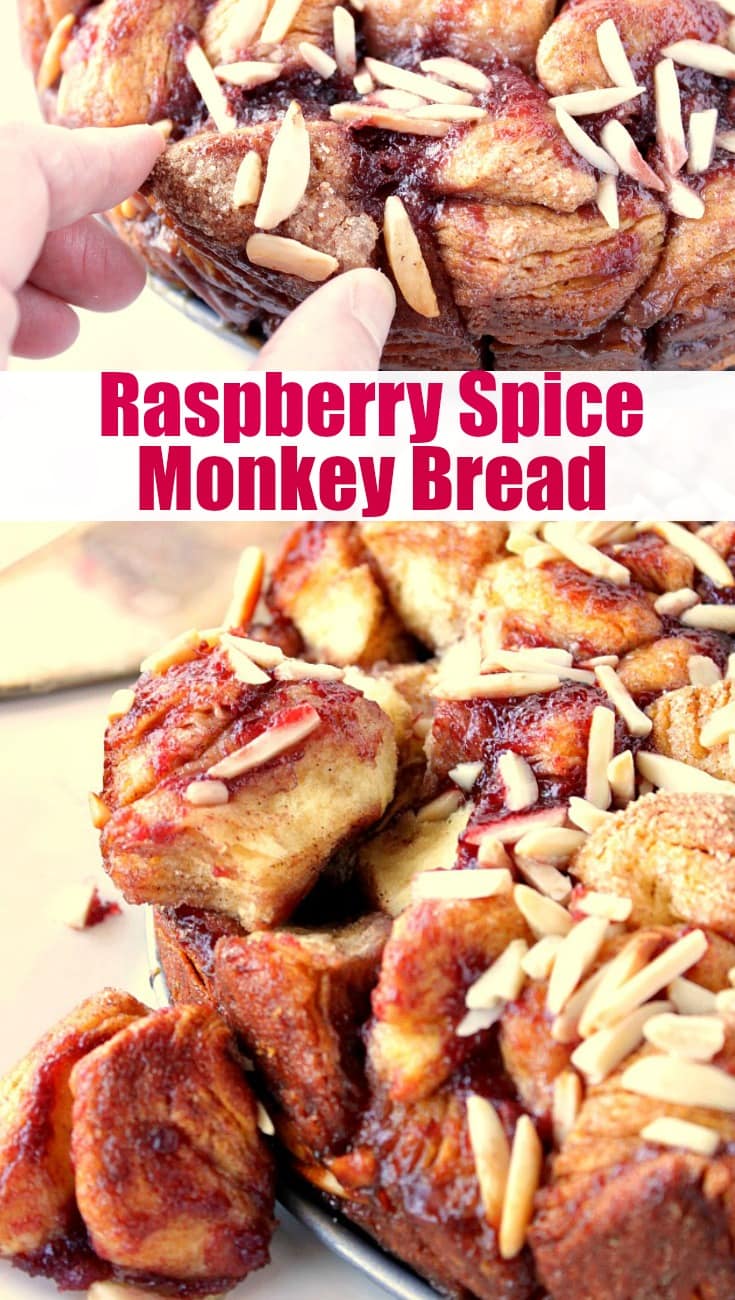 The following Amazon.com items are some suggested products I've chosen that will aid you in the making of this recipe for Raspberry Spice Monkey Bread, if needed. By clicking on the item, you'll be taken directly to Amazon.com if you're interested in purchasing any of these products. You are in no way required to do so, and you will not be charged in any way unless you decide to purchase a product through Amazon.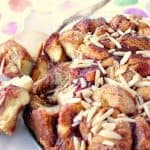 Shortcut Raspberry Spice Monkey Bread
Don't have time to bake from scratch? No problem! This Shortcut Raspberry Spice Monkey Bread comes together in a matter of minutes using tube biscuits and raspberry jam.
Course:
Breakfast and Brunch
Ingredients
2

tubes pop biscuits

your favorite variety from the refrigerated section

½

cup

granulated sugar

1

tablespoon

cinnamon

½

cup

raspberry jam

4

tablespoons

butter

melted

1

teaspoon

almond extract

¼

cup

blanched slivered almonds

optional
Instructions
Preheat oven to 350 degrees.

Cut the biscuits into pieces and place them all in a large bowl.

Toss the cut biscuits with cinnamon and sugar until coated evenly.

Mix the jam, melted butter and almond extract to combine.

Spray a 9" springform pan with baking spray.

Place half of the cinnamon sugar biscuits evenly in the bottom of the pan.

Drizzle half of the raspberry butter mixture evenly over the biscuits.

Layer the remaining biscuits and evenly drizzle the remaining raspberry butter mixture.

Sprinkle the nuts over top.

Place the springform pan on a baking sheet and bake the monkey bread in a preheated oven for 45-50 minutes or until golden brown.

Allow the monkey bread to cool for at least 10 minutes before running a knife around the sides of the pan to loosen.

Proceed in remove the collar from the springform pan completely and cool until ready to serve.

Best served slightly warm or at room temperature.
Recipe Notes
Tools and equipment:
9" springform pan (or bundt pan) See blog post for explanation.
baking sheet
baking spray
2 small bowls
whisk
cutting board and knife
1 large bowl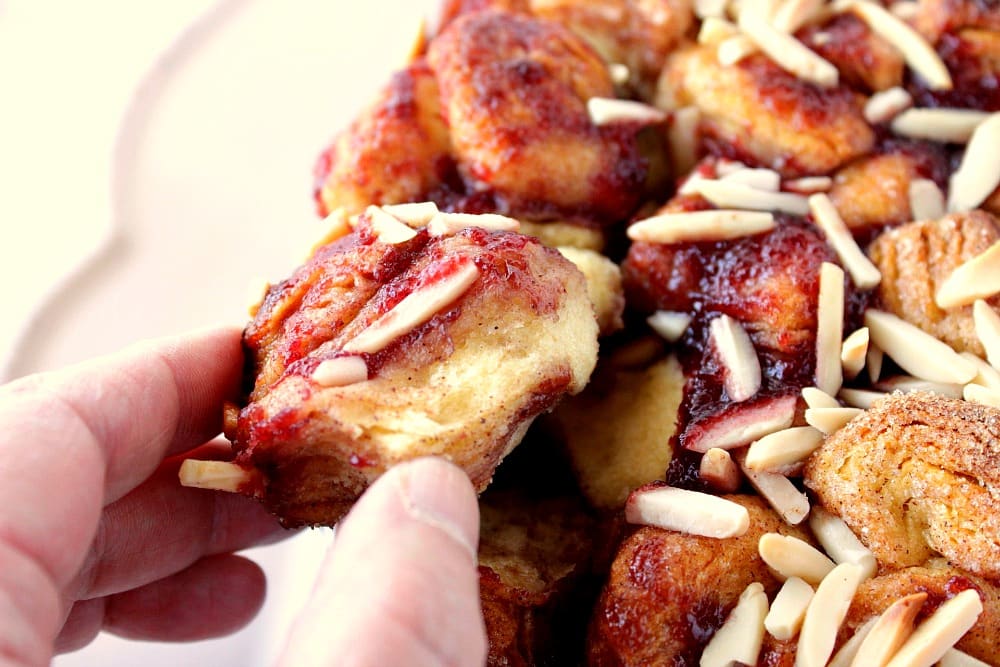 This Raspberry Spice Monkey Bread is the kind of recipe I know would make any mom very happy if she received this for breakfast on Mother's Day along with a hot cup of coffee or tea and maybe a nice bowl of fruit salad. Since I'm a mom too, here are a few other suggestions I know would be as equally tasty to surprise mom with this year. Check out the following recipes for: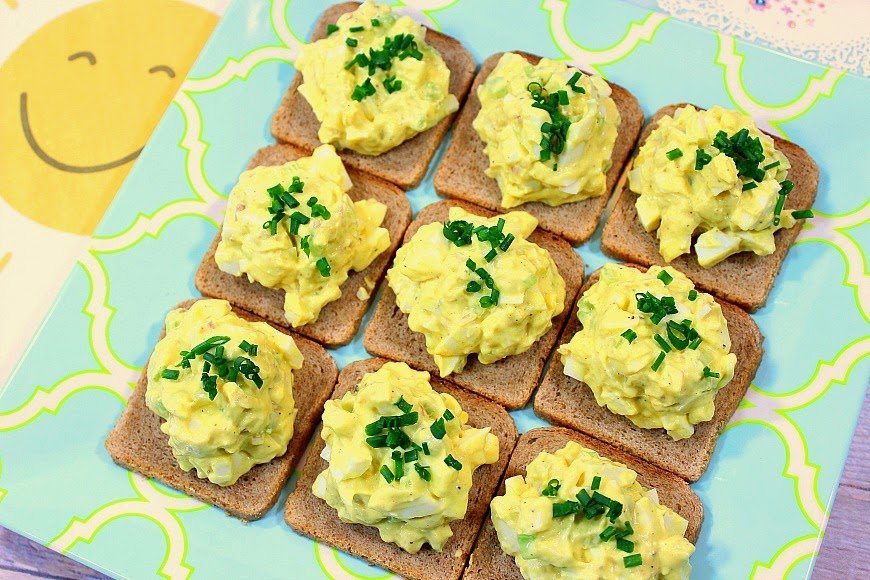 Avocado Toast with Bacon and Egg: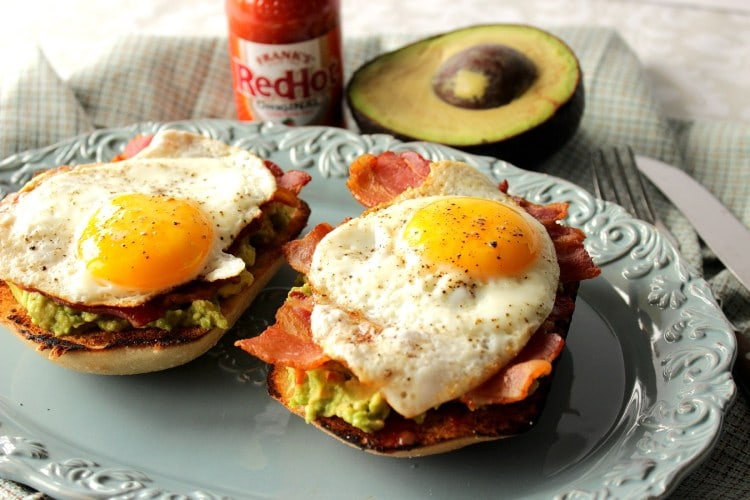 Whole Wheat Banana Bourbon Pancakes: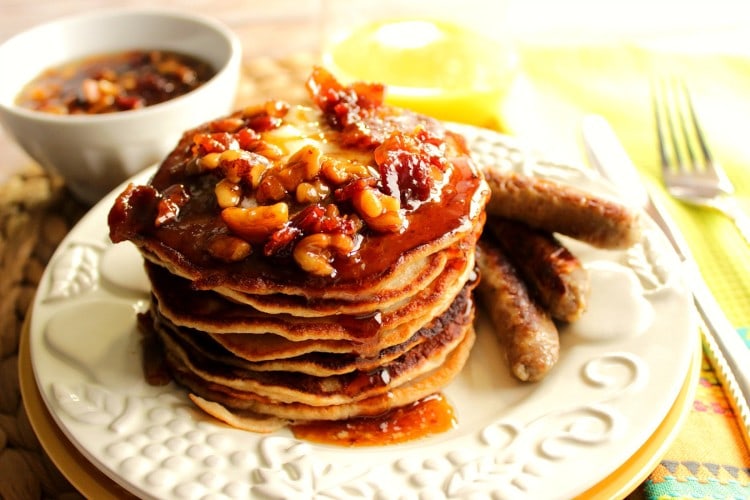 Happy Mother's Day to all the moms out there! There is no harder job in the world, and none that is more rewarding!! You are a Wonder Woman, and don't let anyone tell you any different!!
The above Wonder Woman wine glass design is available for purchase through my shop. This hand painted design can be personalized at no extra charge if requested. All of my glassware items are painted to order and completely unique, with loving attention to detail. All of my hand painted glassware items come in their own gift box and are completely dishwasher safe as well as being non-toxic. Special orders are always welcome. Please don't hesitate to contact me if there is ever anything I can paint for you!
Kudos Kitchen by Renée ~ Where food, art, and fun collide each and every day!
Until we eat again, I hope you have a delicious day!
The post above includes affiliate links. When I find a great product or service, I like to share it with my readers. Sometimes I use affiliate links so I can earn commission for my recommendations.  As always, I thank you for your support!