If you're looking for homemade bread with a lot of body, and a touch of sweetness, then this Oatmeal Honey Bread with Sunflower Seeds is just the ticket!
Making homemade bread may be easier than you think. So you'd better get ready for more than a few compliments!
With nothing more than a few bowls, some simple ingredients, and some hand stirring and kneading, this delicious oatmeal honey bread can be on your dinner table tonight.
**Please Note – The printable recipe card with detailed instructions, complete ingredient measurements, and nutritional information for making Oatmeal Honey Bread with Sunflower Seeds is available at the end of this post.
Jump to Recipe
The ingredient list;
**Note – The following lists of ingredients plus kitchen tools and equipment contain affiliate links (highlighted in blue) for your consideration and shopping convenience.
Kitchen tools and equipment needed;
Cooking Spray
2 Large Bowls
1 Small Bowl
Wooden Spoon or Spatula
Why this recipe works:
What I love about this bread (besides the taste) is the texture. It's firm enough to be sliced thin for sandwiches, and it's hearty flavor lends itself to be dipped and dunked in soups and sauces.
It will hold its own when it comes to standing up against big, bold flavors. It's by far one of our family's favorite bread, and I know it will become one of yours too.
How long will this oatmeal honey bread recipe take from start to finish?
With two rise times (each approximately 60 minutes), and approximately 30 minutes of bake time, and approximately 20 minutes of prep, this recipe will take roughly 2½ – 3 hours time.
Add to that an additional 30 minutes of cooling time and you're looking at 3½ hours from start to dinner.
What if I'm not a fan of sunflower seeds?
No problem. Leave them out!
Can this bread be frozen after baking?
Yes!! Since this recipe makes two loaves, why not eat one now and freeze one for later?
OR, give away a loaf or two as gifts. The recipients will love you for it!
To freeze; wrap the bread several times in plastic wrap and freeze for up to 2 months.
For additional homemade savory bread recipes, please click on the following titles for;
*English Muffin Bread (pictured below) from (yours truly) Kudos Kitchen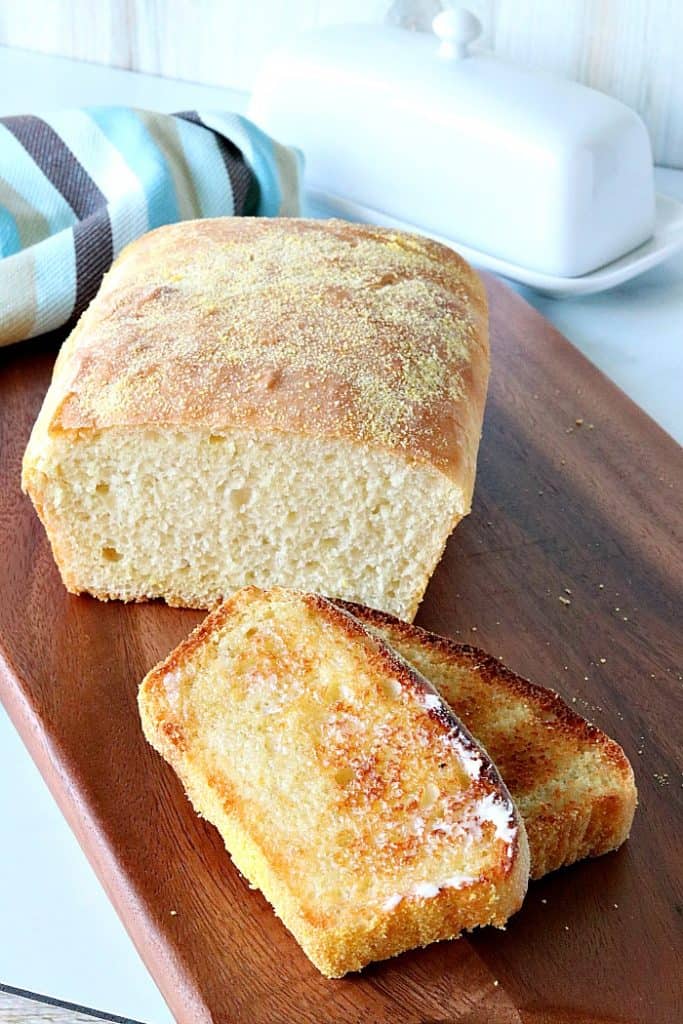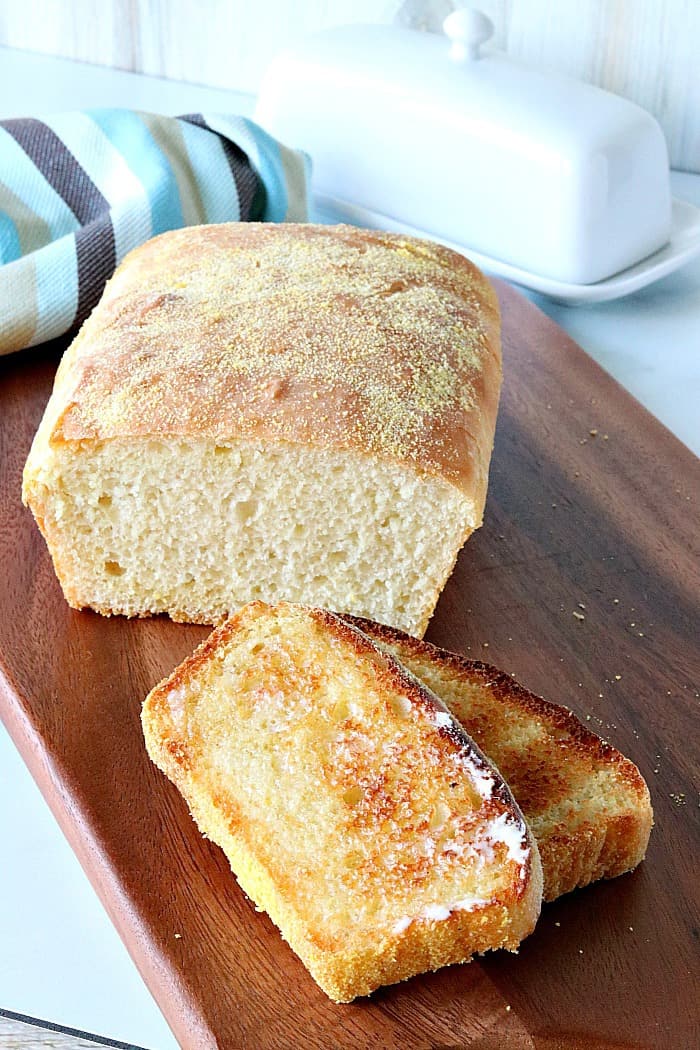 *Japanese Milk Bread from Caroline's Cooking
*Onion Rye Bread with Dill (pictured below) from (yours truly) Kudos Kitchen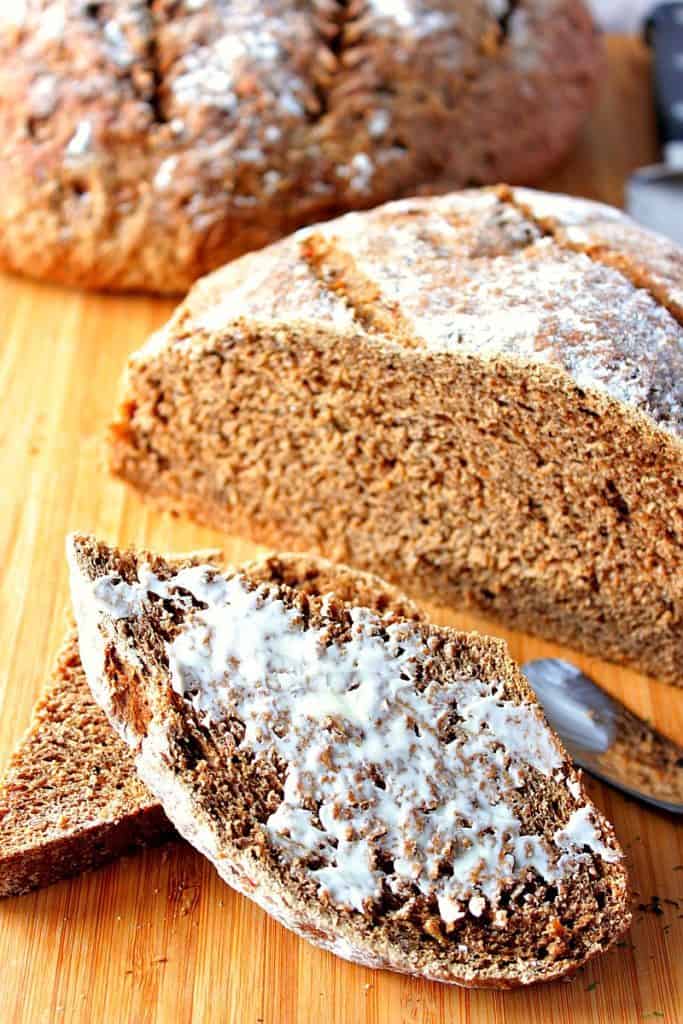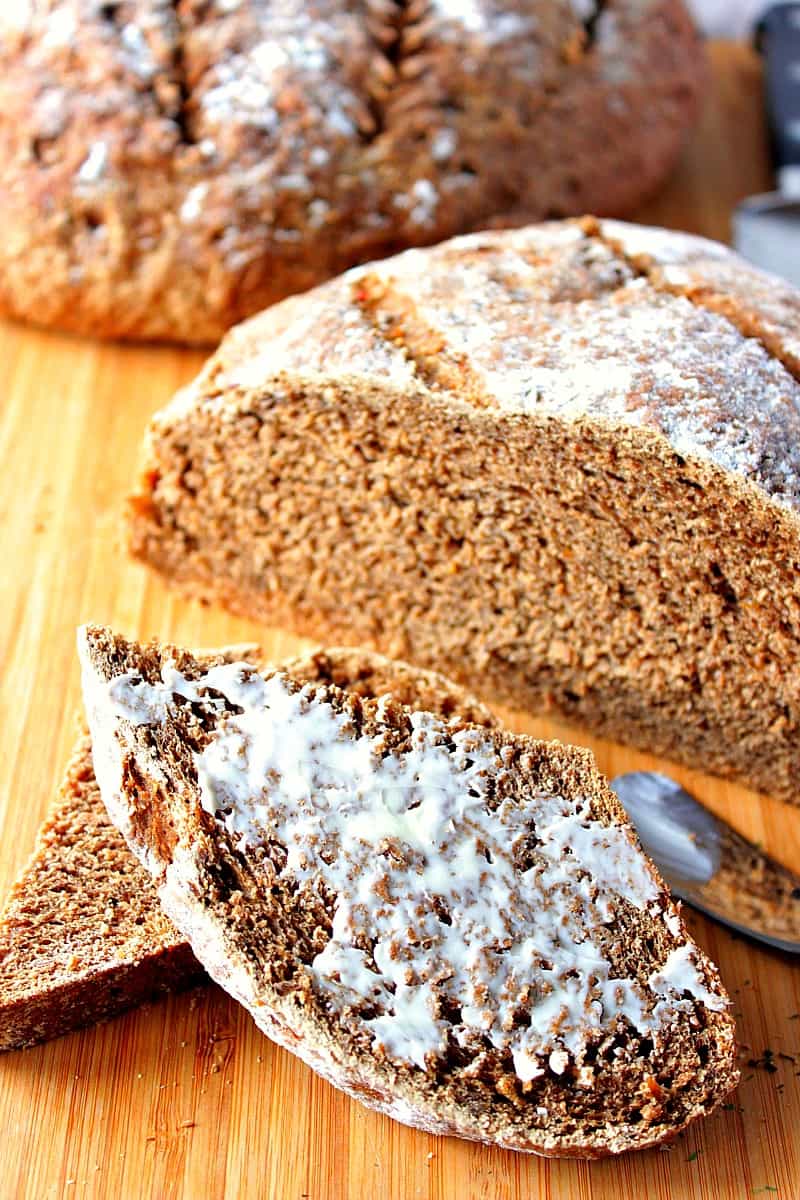 *Homemade Pretzel Bread from Joy Food Sunshine
*Italian Herb Quick Bread (pictured below) from (yours truly) Kudos Kitchen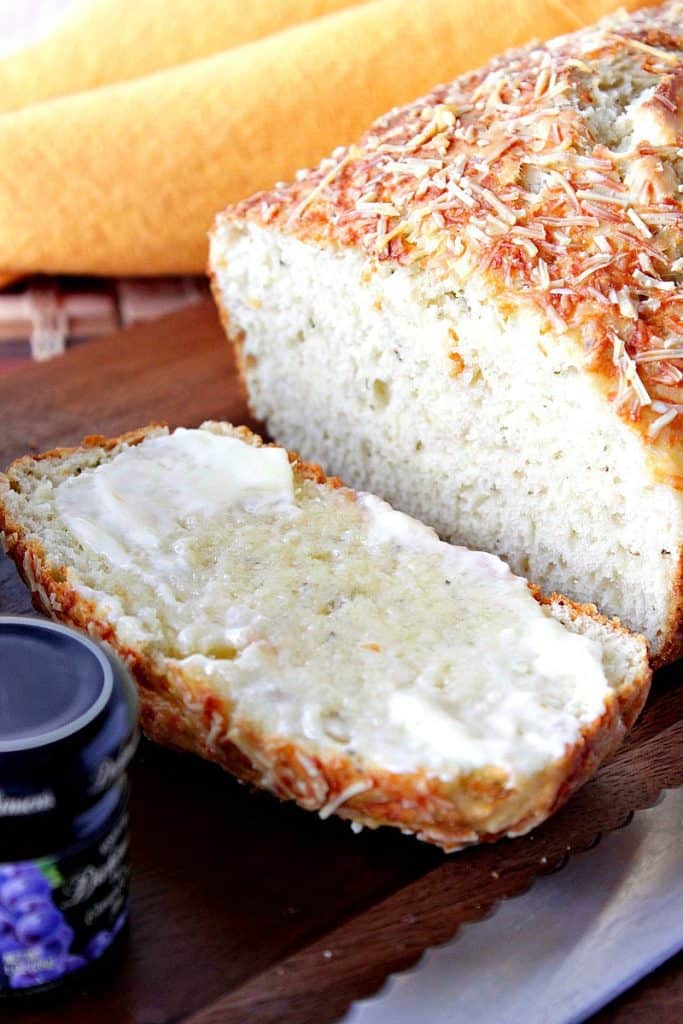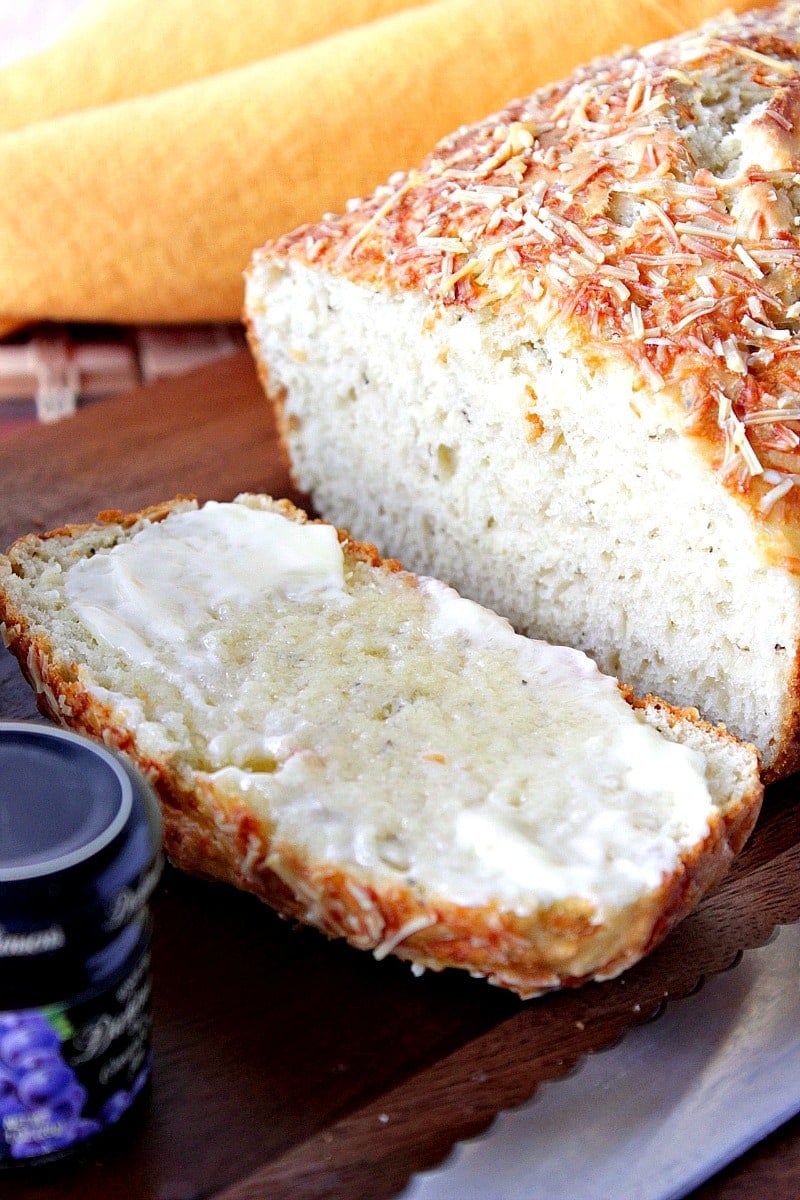 *Quick and Easy Cheese Bread from Retro Housewife Goes Green
*Oatmeal Honey Bread with Sunflower Seeds (pictured below) You are here!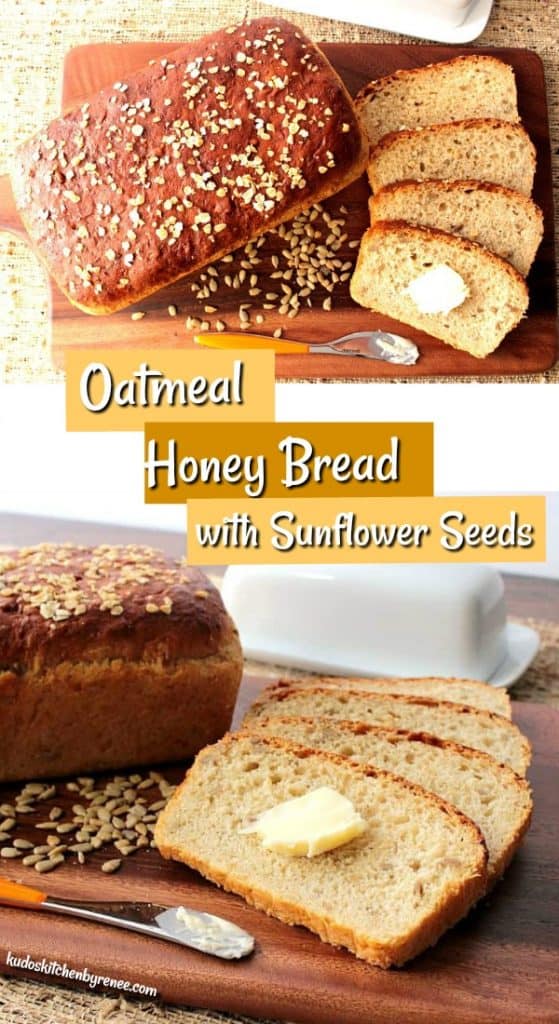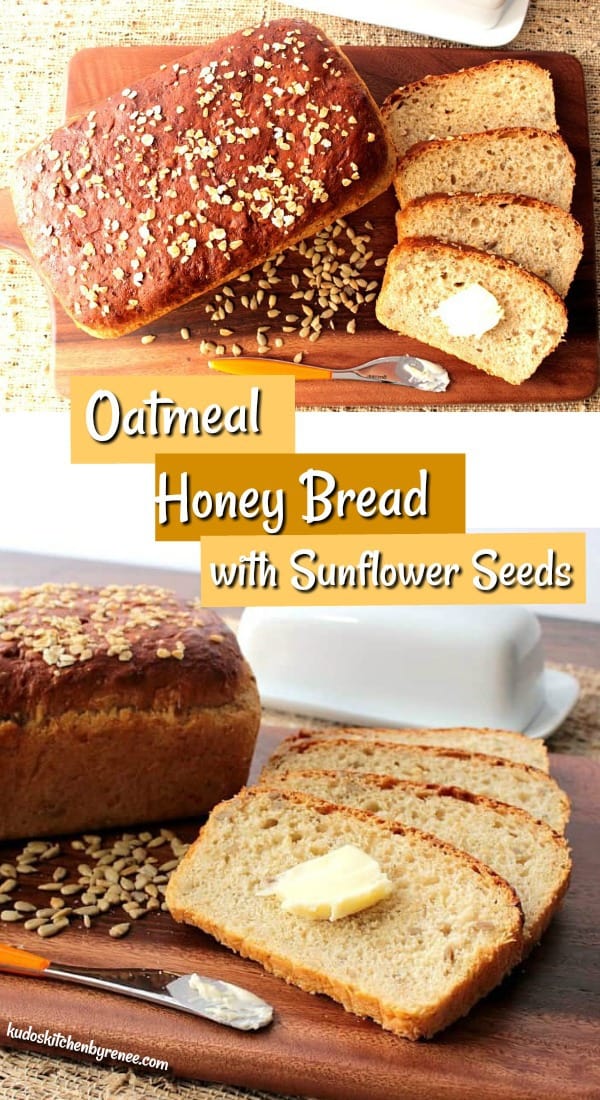 **The following affiliate links are some suggested products I've chosen that will aid you in the making and serving of this recipe for Oatmeal Honey Bread if desired.
Below is the printable recipe card and instructions for making for today's Oatmeal Honey Bread with Sunflower Seeds.
If you've enjoyed this recipe and look forward to making it (or have already made it), I'd appreciate if you'd take a moment to give it some feedback by way of stars near the comment section at the end of this post.
I sincerely hope you've enjoyed today's honey oat bread recipe as much as I've enjoyed bringing it to you!
Baking homemade bread is one of the most satisfying things I get to make in my Kudos Kitchen.
It's like a giant hug when the smell of homemade bread wafts through the house as it bakes. Which makes the saying "All you knead is love" not only true…but essential!
As an Amazon Associate, I earn from qualifying purchases. When I find a great product or service I like to share it with my readers. For additional information please view my privacy policy.