This week the Thrive At Five group of eight food bloggers are bringing you five main course recipes, and three bonus recipes for your weekly meal planning consideration.
The main courses consist of two Asian inspired meals, one grilled for chicken with citrus , a delectable and beefy filet mignon, and a sweet and light salad with chicken and mango.
By clicking on the recipe title, you'll be taken directly to that blogger's blog for additional information about that particular recipe and also for the complete list of ingredients and instructions.
The whole point of our weekly meal planning is to hopefully help make your life easier and take a little bit of the stress out of wondering what to cook. And, if I'm being honest, if you're in a rut making the same things over and over, maybe these will be recipes that will help you break out of that same old pattern.
Garlic Butter Filet Mignon from Kleinworth & Company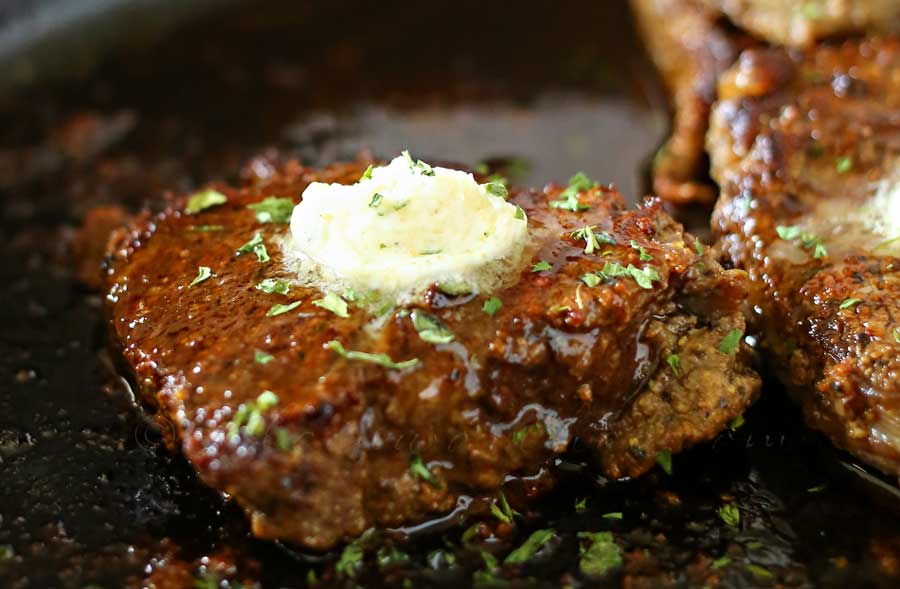 Sweet Chili Chicken Mango Salad from Sprinkles and Sprouts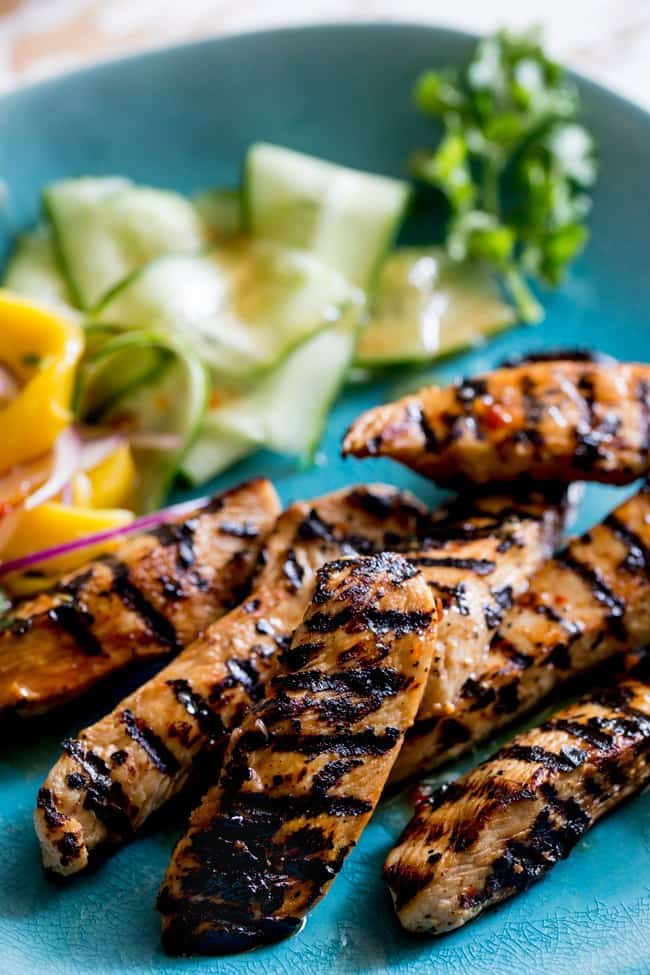 Oven Baked Asian Meatballs from Carrie's Home Cooking (Photo Not Available)
Citrus Basil Chicken from Art From My Table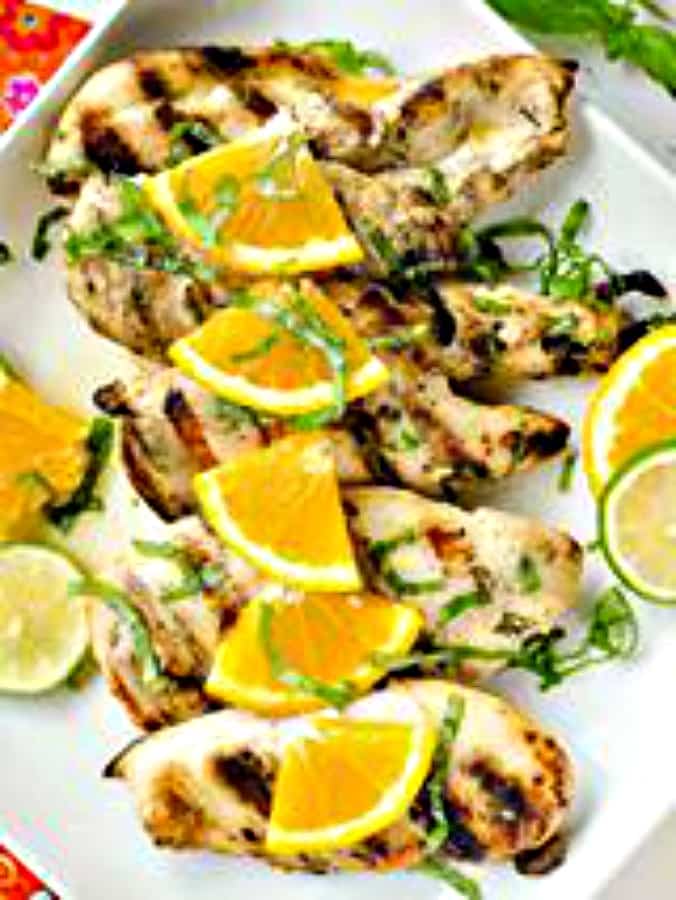 San Coy Boy from The Cook's Pyjamas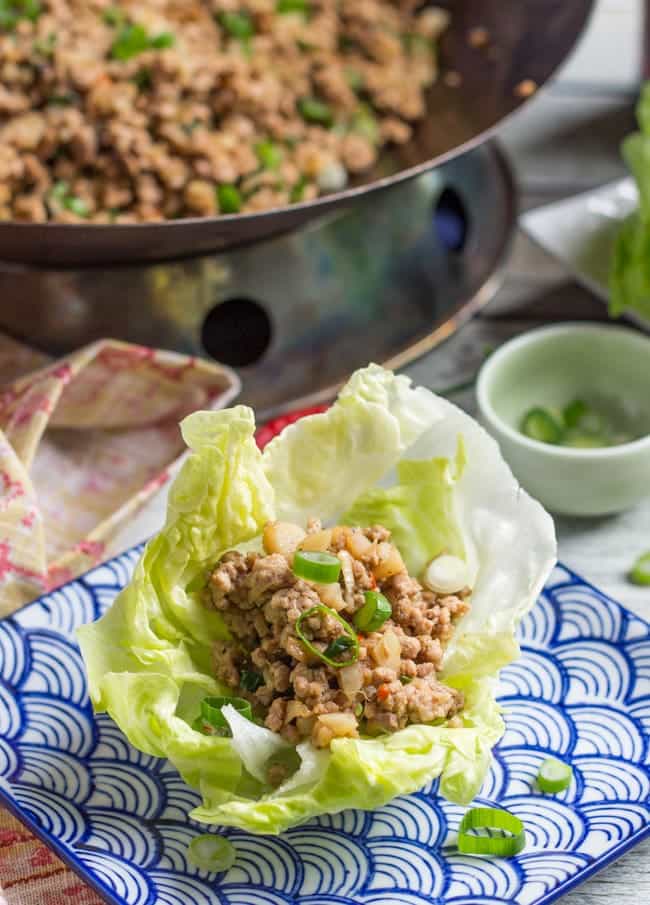 And for three bonus recipes, this week we being to you an fast and easy Parmesan quick bread (you're going to love this one), a light and refreshing summer sangria, and some delicious little cheesecake bites that are the perfect ending to any meal!
Italian Herb Parmesan Quick Bread from (yours truly) Kudos Kitchen by Renee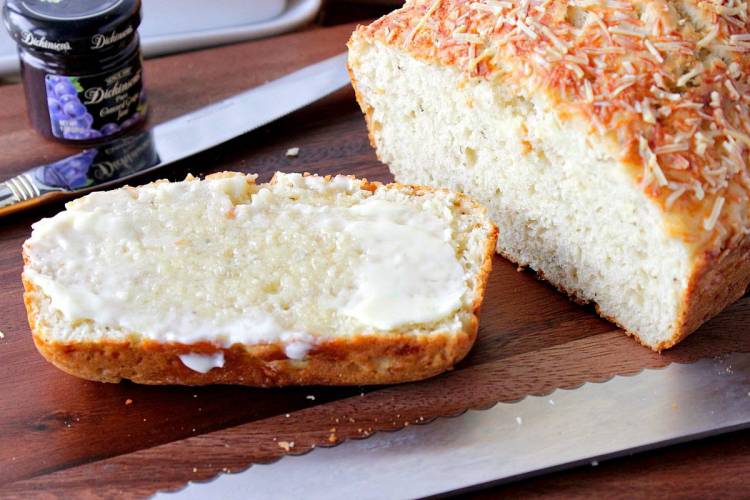 Peach Blueberry Thyme Sangria from The Gingered Whisk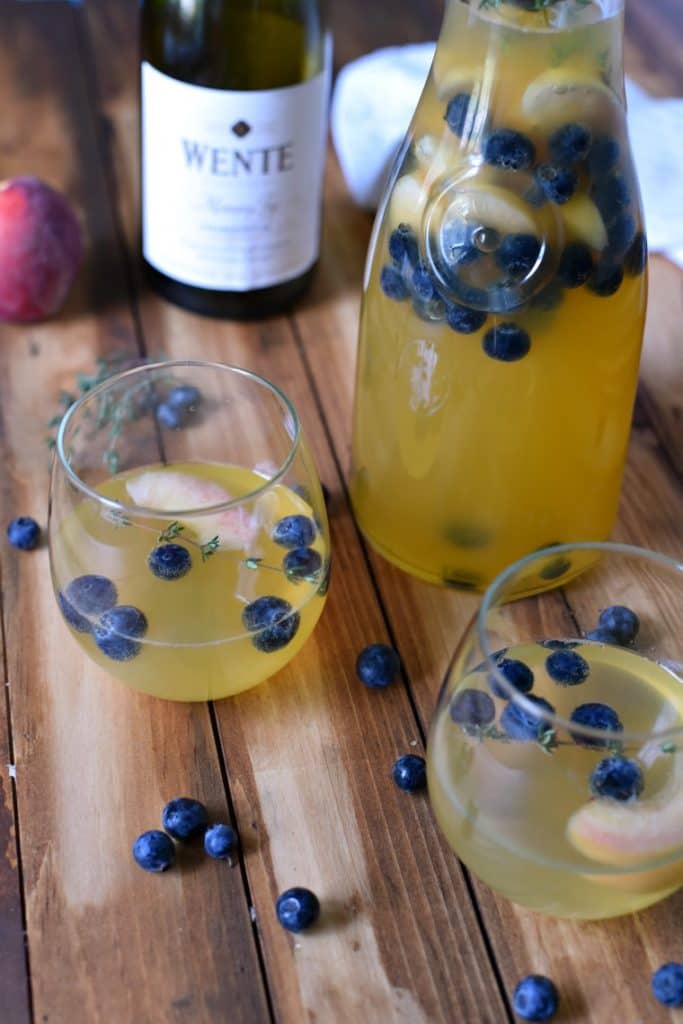 Raspberry Swirl Cheesecake Cupcakes from Food, Folks & Fun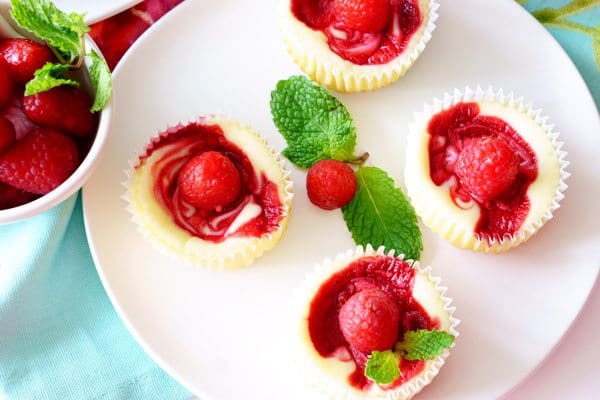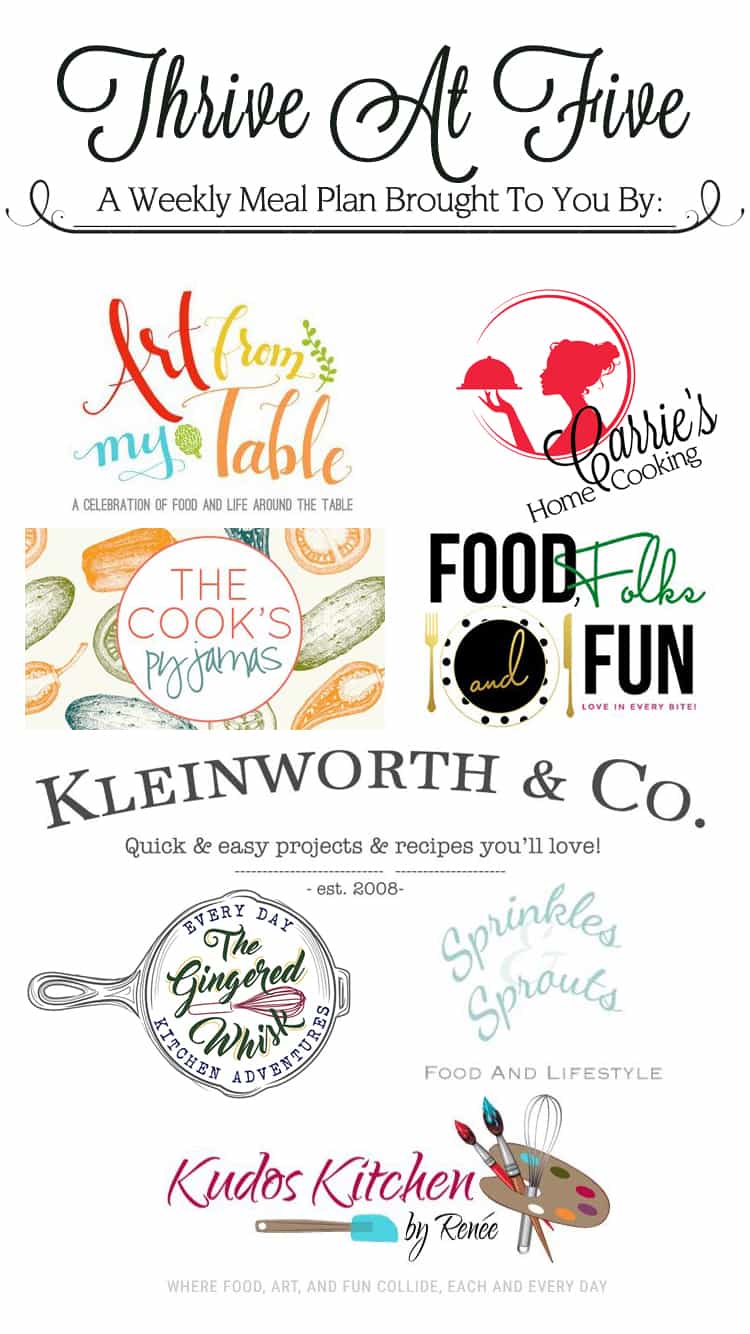 I hope you've enjoyed these recipes as much as we've enjoyed bringing them to you. I'd love to hear your comments, questions, or suggestions if you're interested in leaving me some feedback. Please feel free to contact me directly, or leave a comment at the end of this post. I will love to hear from you.
Kudos Kitchen by Renée ~ Where food, art, and fun collide each and every day!
Until we eat again, I hope you have a delicious day!