If baking with radishes sounds like a foreign concept to you, then hold onto your hats while I blow your mind with these roasted radish rolls.
*Disclaimer - This recipe was originally published in 2013. I'm working hard to update all my older recipes with recipe cards and additional recipe information, but getting to all of them will take time. Please bear with me. In the meantime let me assure you that this recipe is still a winner and one I'm sure you'll be well pleased with when you make it at home.
When given the opportunity of creating bread and or roll featuring a root vegetable, you'd better know for sure that I'm up for that challenge.
Since I'm a lover of all things bread, this is a group I've enjoyed participating in from time to time.
What's especially nice about this group is that monthly participation is completely optional. You bake when you can and as long as you keep with the theme (root vegetables this month) you have the entire month to post your recipe.
Plus, creativity within the group is completely encouraged! Count me IN!!!

ROASTED RADISH ROLLS [PRINT THIS RECIPE]

2 - 3 bunches of radishes, trimmed and quartered
1 tablespoon olive oil
1 tablespoon honey
¾ teaspoon salt
¼ teaspoon pepper
2 ¼ teaspoon active dry yeast (1 package)
½ cup all-purpose flour
1 teaspoon granulated sugar
1 cup of warm water (110-110 degrees)
1 tablespoon olive oil
1 egg
2 cups all-purpose flour
2 teaspoons garlic powder
1 teaspoon salt
½ teaspoon fresh cracked black pepper
½ cup freshly shredded Parmesan cheese
-In a medium bowl, add the radishes, olive oil, honey, salt, and pepper. Stir to combine.
-Place the radishes in a single layer on a prepared baking sheet and roast in a 425-degree Fahrenheit oven for approximately 15-18 minutes or until they become somewhat transparent, soft, and caramelized.
-Allow the radishes to cool completely on a wire rack.
-Meanwhile in a large bowl mix the yeast, sugar, and warm water. Stir to dissolve the yeast.
-Add in ½ cup of all-purpose flour, salt, and pepper.
-Cover the bowl with plastic wrap and allow the mixture to sit and proof for 15-20 minutes.
-Once proofed, stir in the olive oil, egg, garlic powder, salt, and black pepper.
-Stir in the 2 cups of flour until completely incorporated (the dough will be quite sticky and pull away from the sides of the bowl).
-Cover the bowl with plastic wrap and allow the dough to rise in a warm place until doubled in size (approximately 1 hour).
-Stir the dough (to deflate) and turn it out onto a lightly floured surface.
-Using your hands, shape the dough into a rectangle (using more flour if needed).
-Spread the cooled, roasted radishes evenly over the dough and sprinkle with the Parmesan cheese.
-Roll the dough, starting from the side nearest you to form a log. *Note - This dough is very soft so don't let it intimidate you. Once completely rolled, make sure the seam side is down.
-Cut the log into 12 slices and carefully place the slices, cut side up onto 2 parchment-lined baking sheets.
-Press the slices lightly down with your hand and, using a pair of kitchen shears, cut a shallow X into the tops of each roll.
-Let the rolls rise again for another 20 minutes.
-Preheat the oven to 400 degrees.
-Bake the rolls for 25-30 minutes until they're nicely golden brown.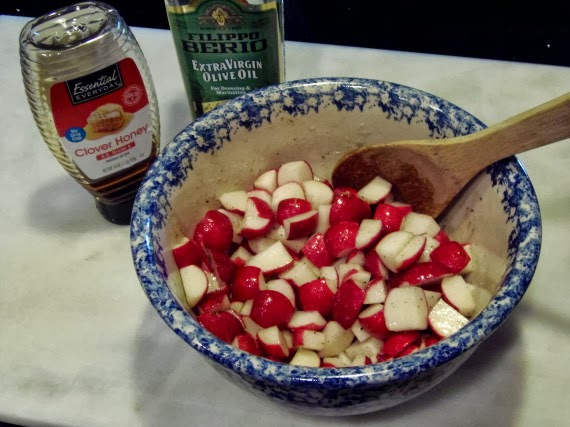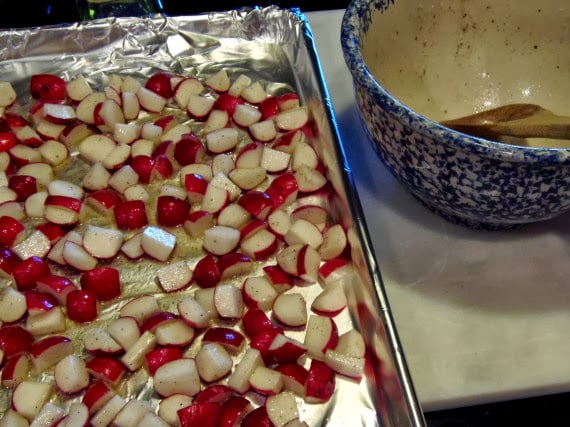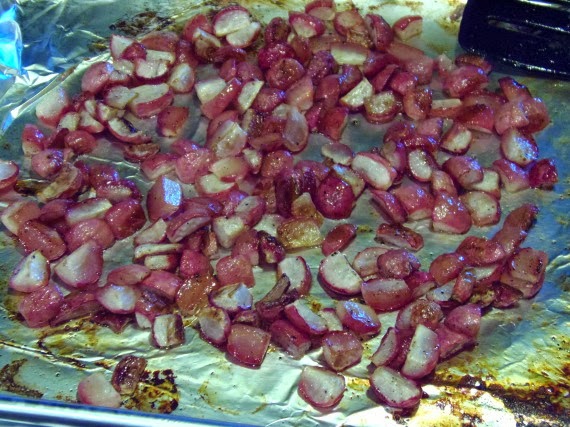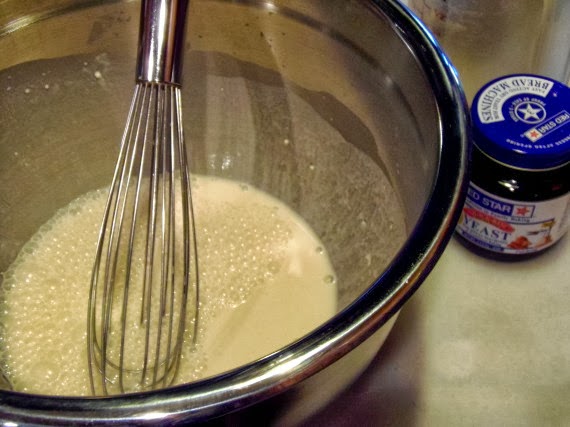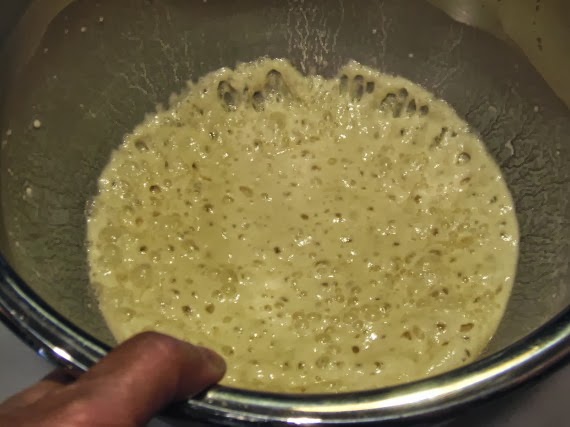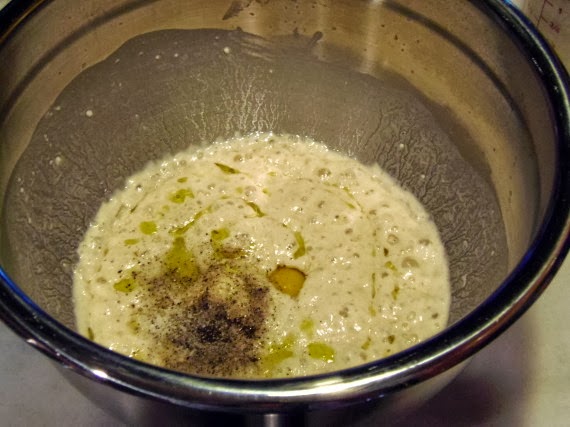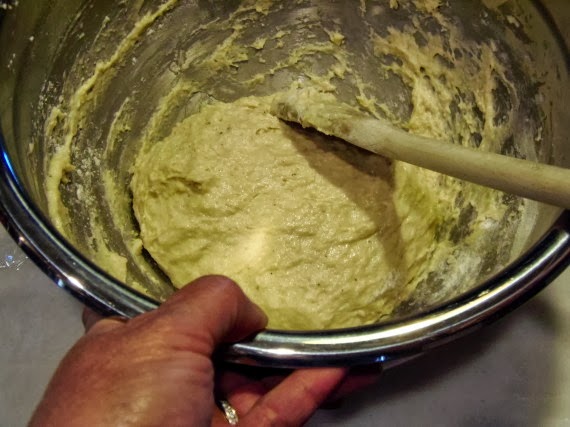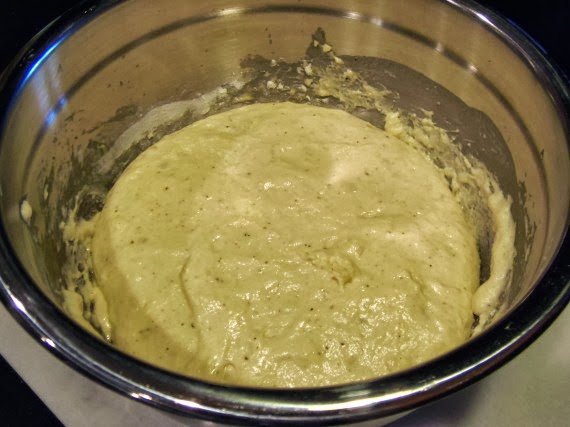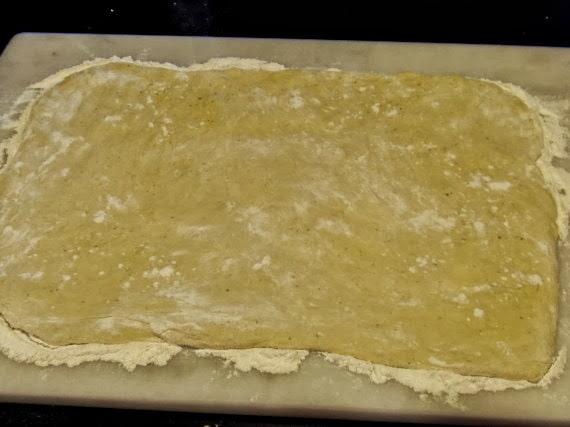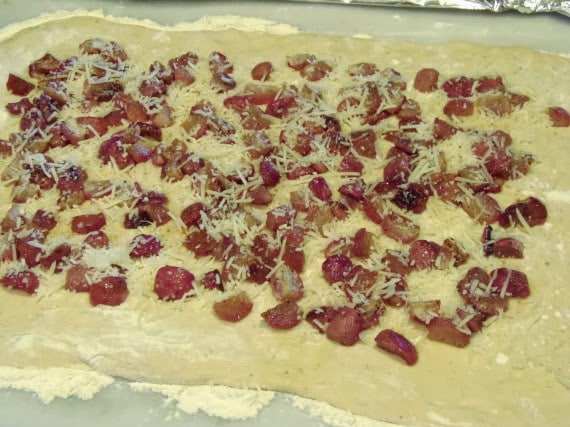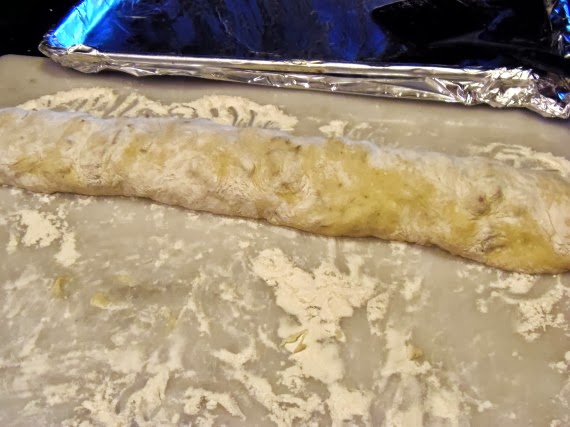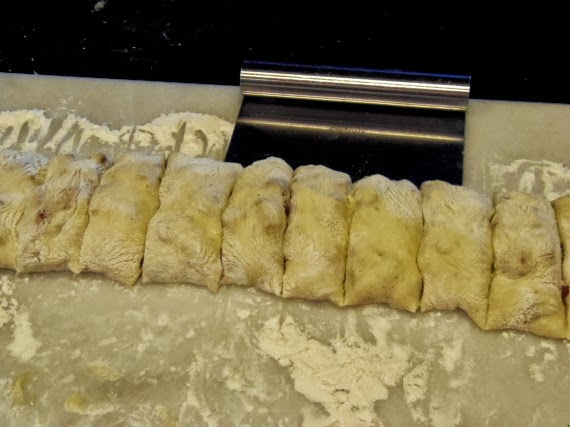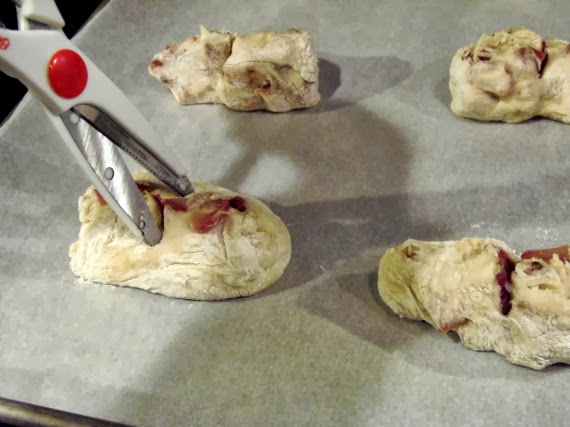 If you've never roasted radishes before, I think you'll be pleasantly surprised at the almost sweet and mellow flavor that the roasting brings out.
I've even served roasted radishes by themselves as a side dish as they make a wonderful complement to any meal.
Roasted radishes are a unique vegetable dish that you rarely see and one that you won't soon tire of. Just thought you'd like to know 🙂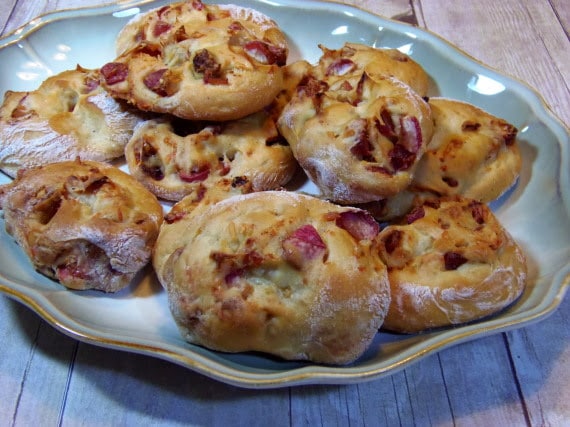 Thank you so much for visiting me today in my Kudos Kitchen. I hope you found something you'll love and that you'll come back and visit me often. There is always room for you around my table!
Should you have any questions or comments regarding anything you've seen here on my blog, please don't hesitate to reach out to me. It is always my distinct pleasure to respond to you just as soon as I possibly can.