This light and elegant Pavlova with Yogurt and Strawberries is an easy way to impress your family and friends with something truly delicious but not too difficult!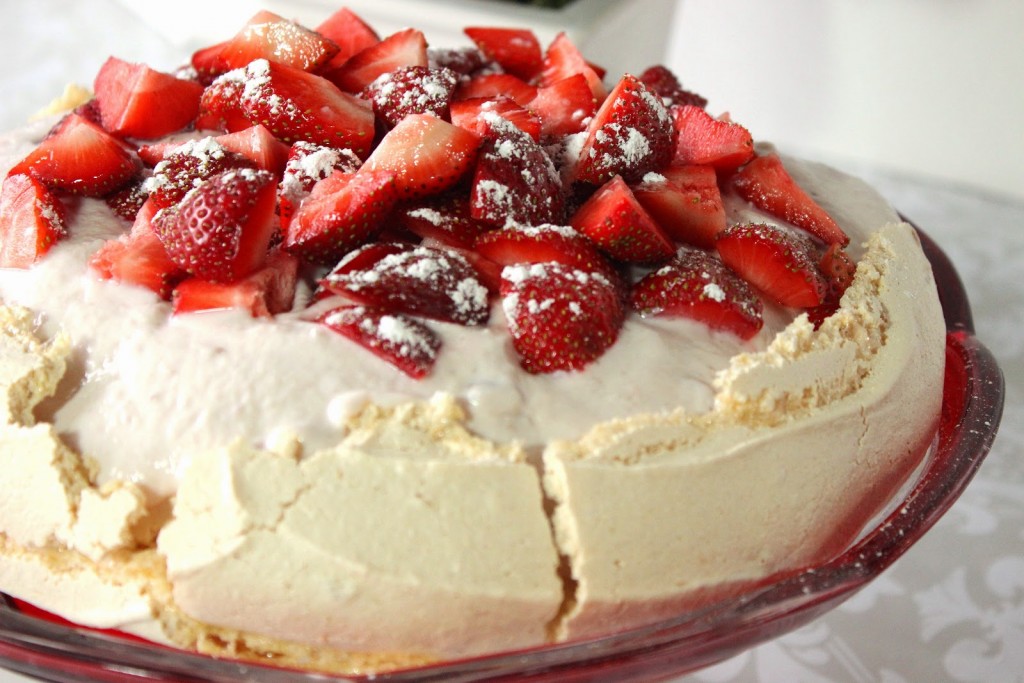 *Disclaimer - This recipe was originally published in 2014. I'm working hard to update all my older recipes with recipe cards, new photos, and additional recipe information. But, getting to all of them will take time. Please bear with me. In the meantime let me assure you that this recipe is still a winner and one I'm sure you'll be well pleased with when you make it at home.
Mmmmm. Have you ever tasted (or made) a Pavlova? This is my first time for both, and I'm excited to share my experience and my completed dessert with you.
If you've never heard of a Pavlova before, let me share Wikipedia's description:
"Pavlova is a meringue-based dessert named after the Russian
ballet dancer, Anna Pavlova. It is a meringue cake with a crisp crust and soft, light inside, usually topped with whipped cream and fruit." "The dessert is believed to have been created in the honor of the dancer either during or after one of her tours to Austria and New Zealand in the 1920s."
"The dessert is a popular dish and an important part of the national
the cuisine of both countries, and with its simple recipe, is frequently served during celebratory and holiday meals."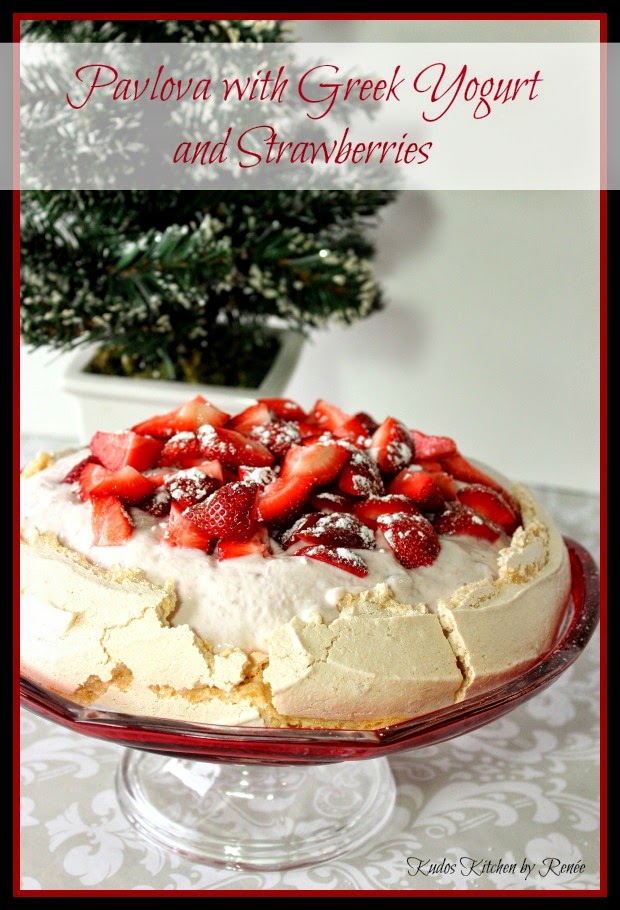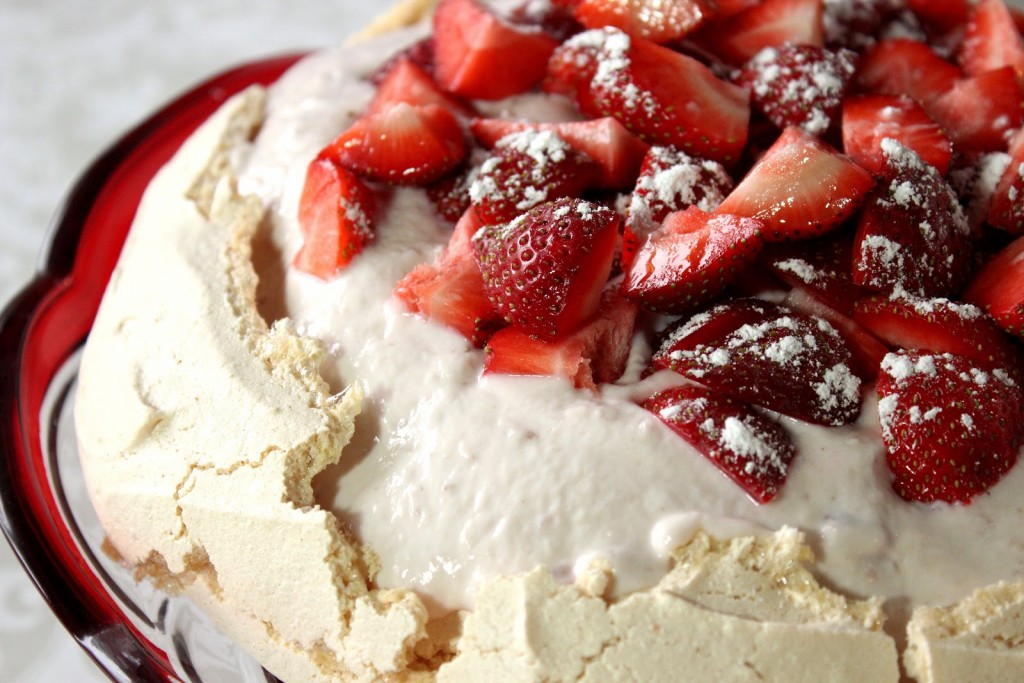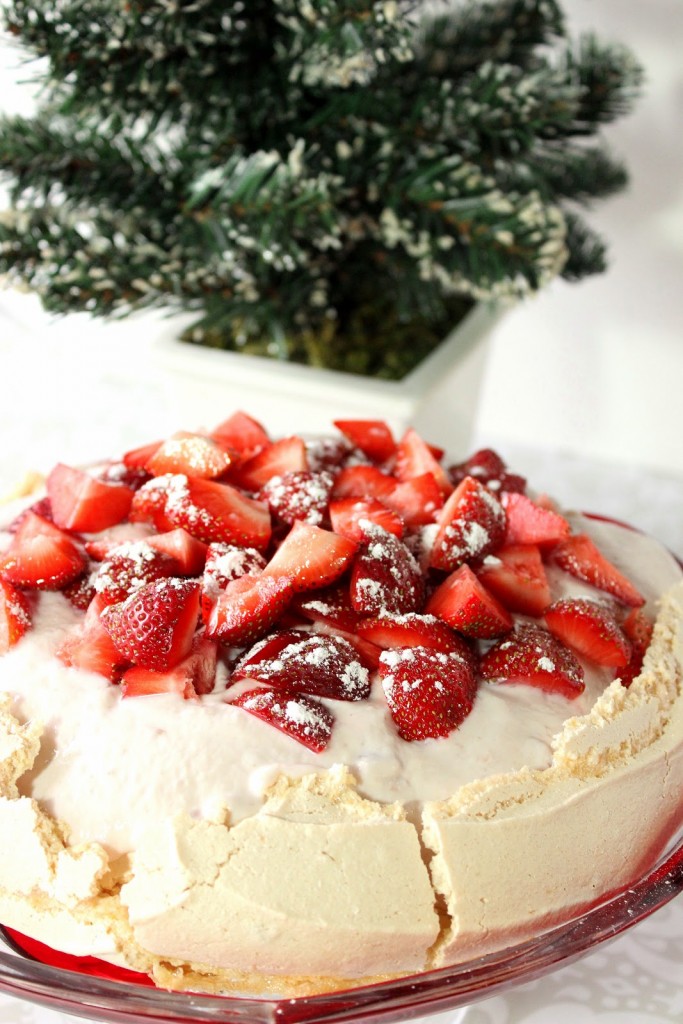 The Pavlova texture is amazing and reminds me a great deal of cotton candy where the moment you place it on your tongue it dissolves immediately and begs you to take another bite.
Paired with the sweet and tart yogurt and the sweetness of the fresh strawberries, this is the perfect dessert to end a heavy holiday meal and will soon become a family favorite!
PAVLOVA WITH GREEK YOGURT AND STRAWBERRIES
Servings: 8-10 Prep Time: 60 minutes (includes cooling time) Bake Time: 60 minutes
4 egg whites, at room temperature (reserve the yolks for another use)
1 ¼ cup of granulated sugar
1 teaspoon pure vanilla extract
2 teaspoons cornstarch
1 teaspoon lemon zest
4 cups Chobani 2% Greek yogurt (I used strawberry/banana), stirred well
3 cups fresh strawberries, hulled and quartered
powdered sugar for garnish
-Preheat the oven to 300 degrees.
-Line a baking sheet with parchment paper on which you've drawn an 8" circle. *Note - Use an upside-down bowl as a template. Place the parchment paper circle side down on the baking sheet and set aside.
-In the bowl of a stand mixer or in a large bowl with a hand mixer, beat the egg whites until frothy and stiff but not dry. Gradually beat in the sugar, 1 tablespoon at a time until the egg whites are thick and glossy.
-Switch to a spatula or wooden spoon and gently fold in the vanilla extract, cornstarch, and lemon zest.
-Spoon the meringue mixture inside the parchment circle. Use an off-set spatula or spoon to spread the mixture evenly within the circle making the edges slightly higher than the center and leaving a slight depression in the center of the meringue.
-Bake in a preheated oven for 1 hour. After an hour, turn off the heat and open the oven door but don't remove the pavlova until completely cooled.
-Remove to a wire rack and once cool, transfer the pavlova to a serving platter *Note - a wide spatula will work best for this application.
-Spoon the Chiobani yogurt in the center of the pavlova and gently use a spoon or spatula to spread the yogurt evenly over the baked meringue. Top with the fresh strawberries and garnish with a sprinkle of powdered sugar.
-Serve in slices or spoon into bowls.
*Note - This is best served immediately or after being chilled for a few hours. Storing it overnight may cause the meringue to become soggy.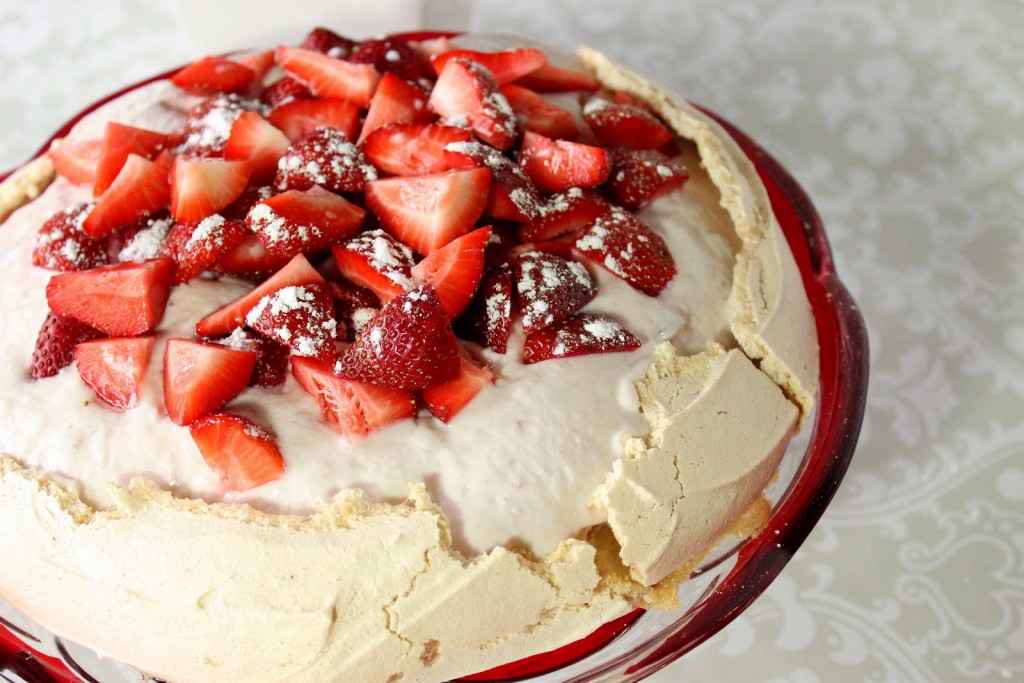 Line a baking sheet with parchment paper on which you've traced an 8" circle. Place the parchment circle upsidedown on the baking sheet. Set aside. Beat the egg whites until firm but not dry and then beat in the granulated sugar, 1 tablespoon at a time until the meringue is glossy and stiff peaks form.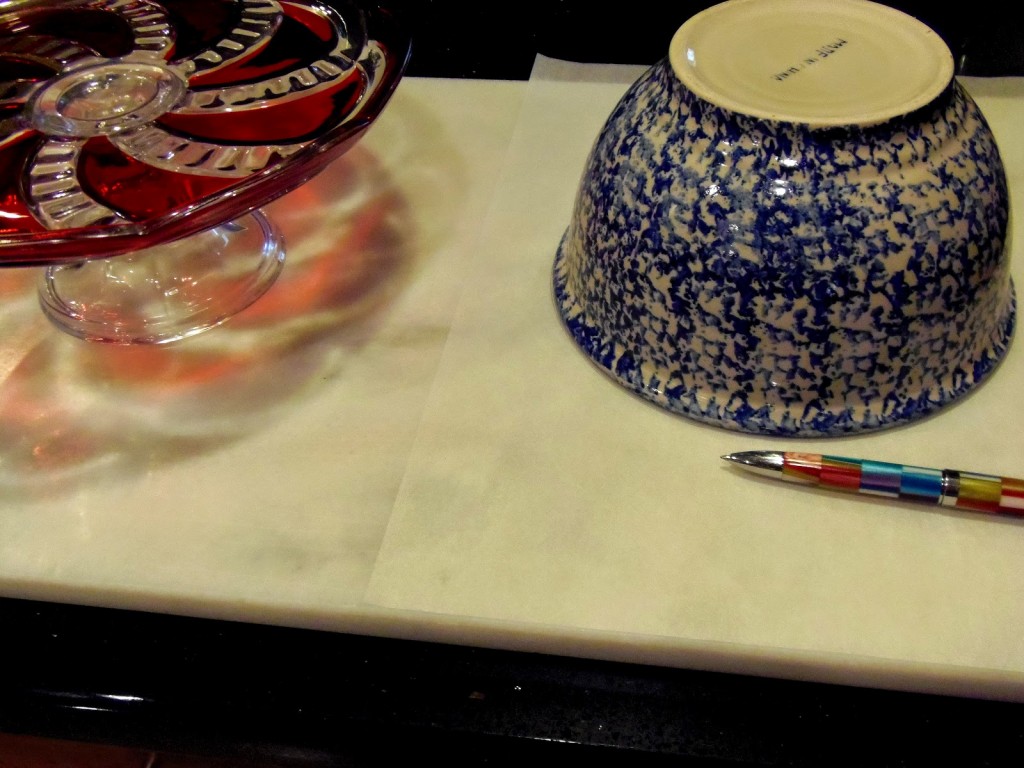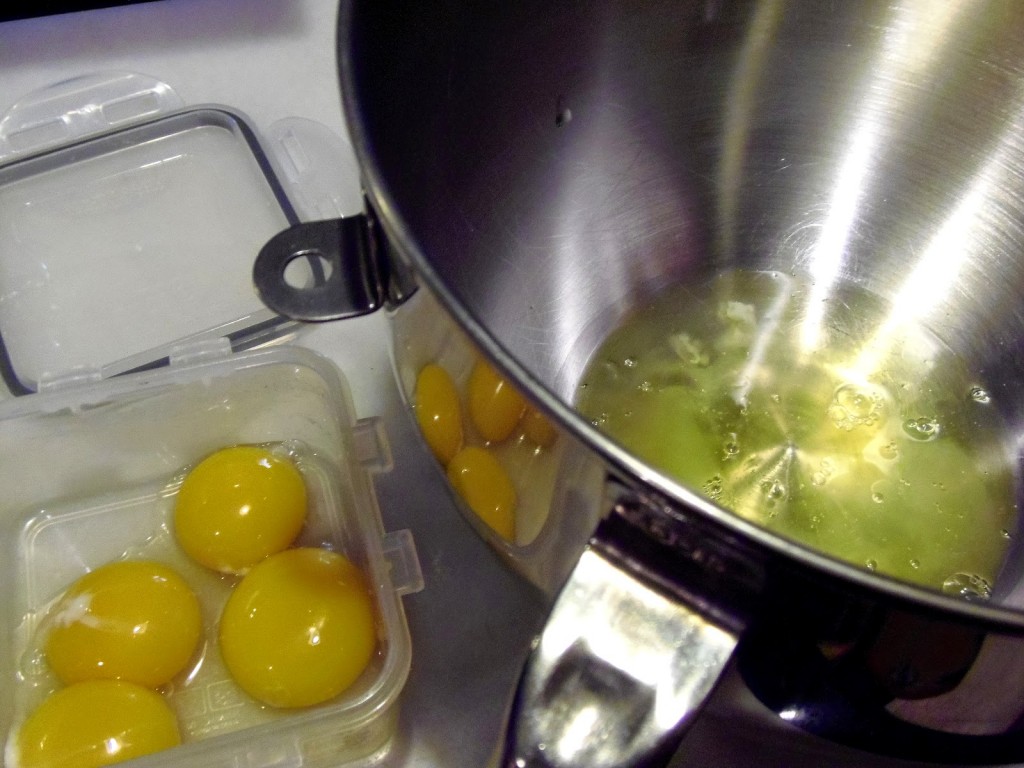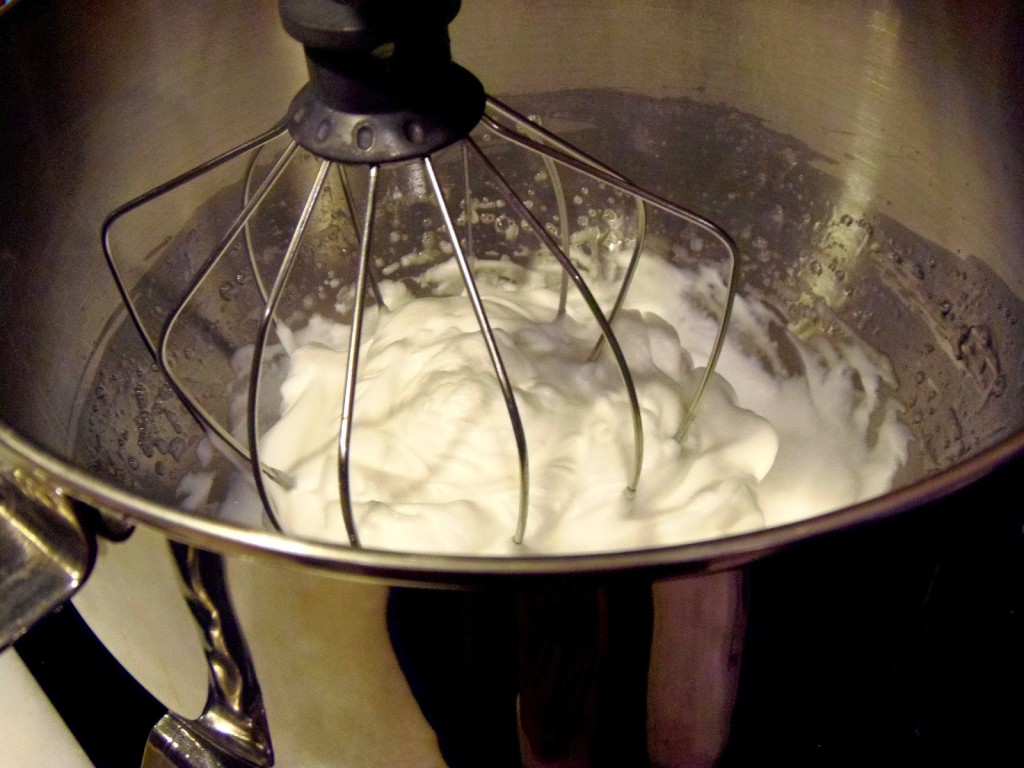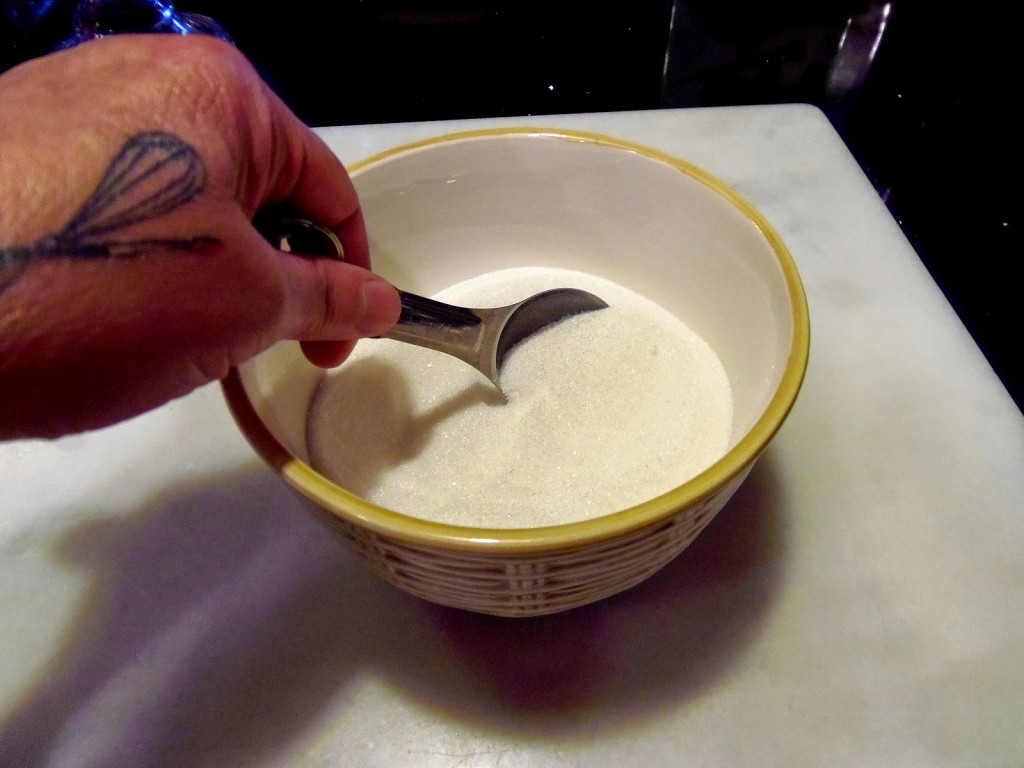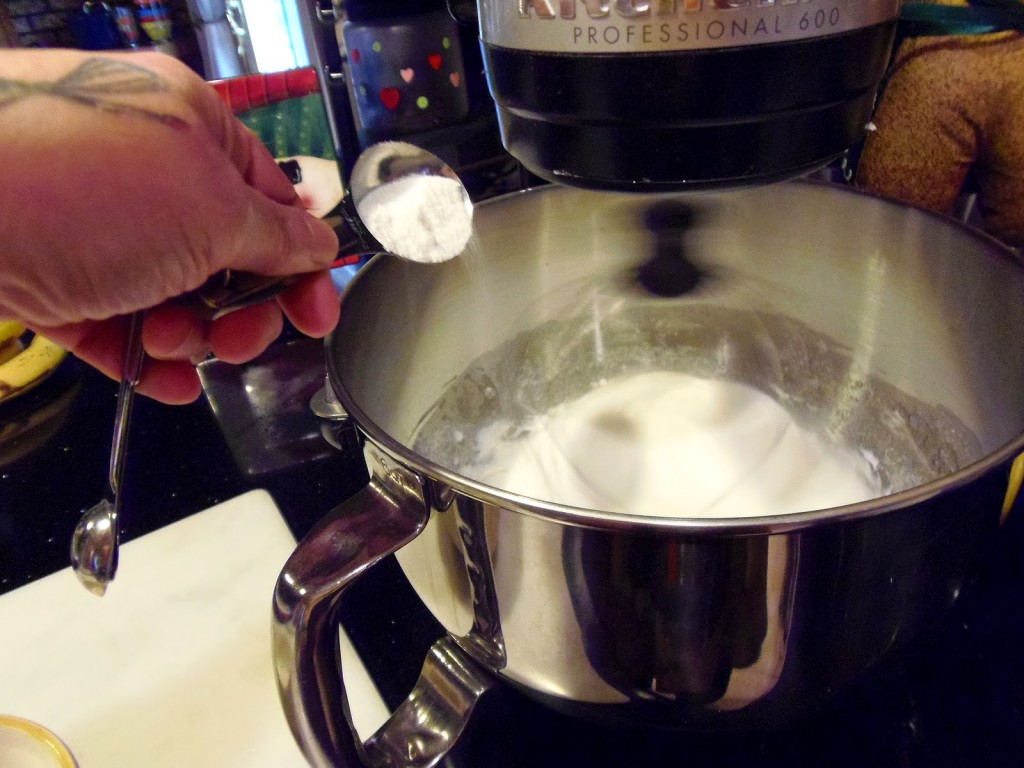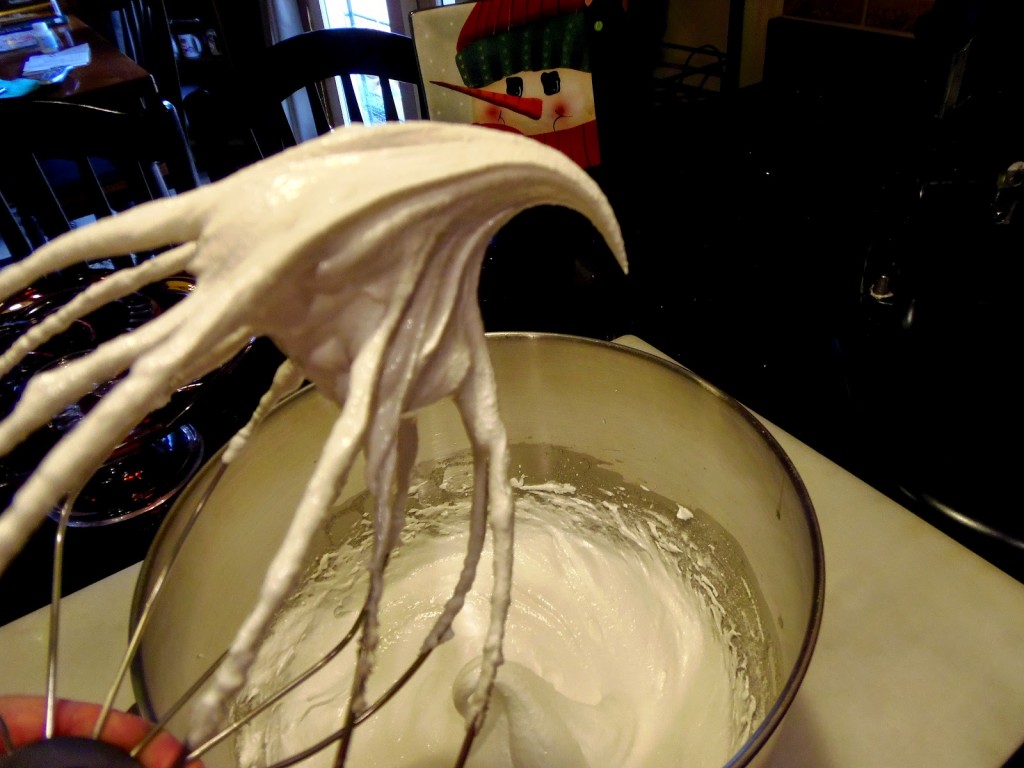 Using a spatula fold in the vanilla extract, cornstarch, and lemon zest. Spoon the meringue mixture into the center of the parchment circle. Use a spoon or offset spatula to spread the meringue into the circle making sure to build the edges slightly and make a slight depression in the center.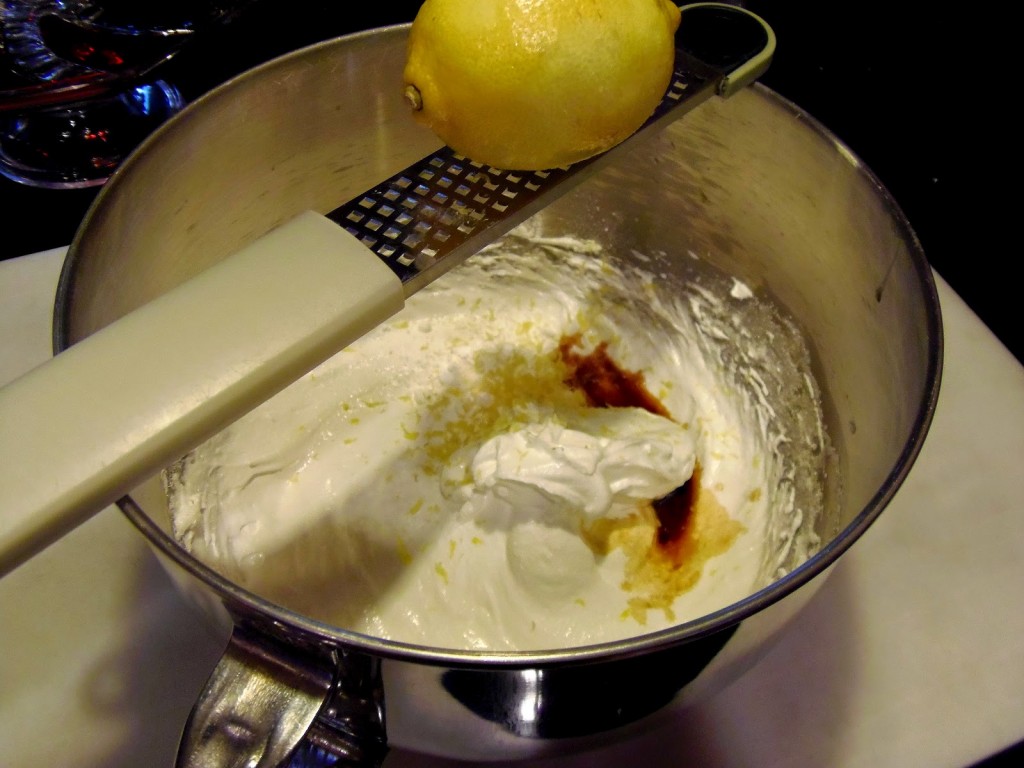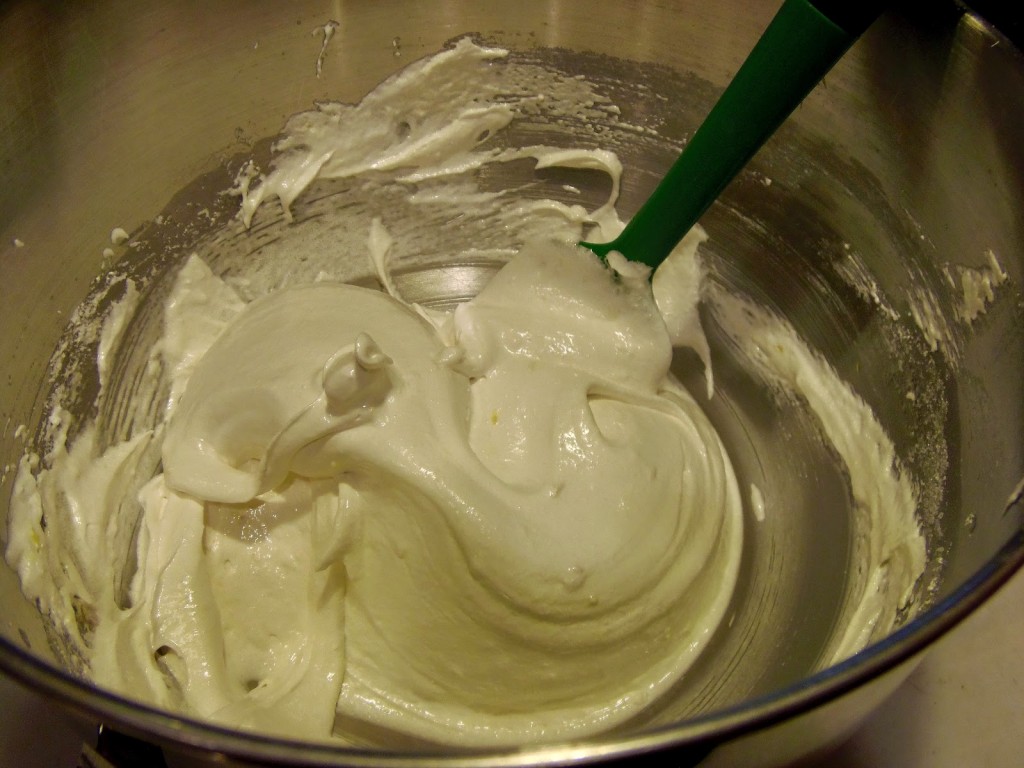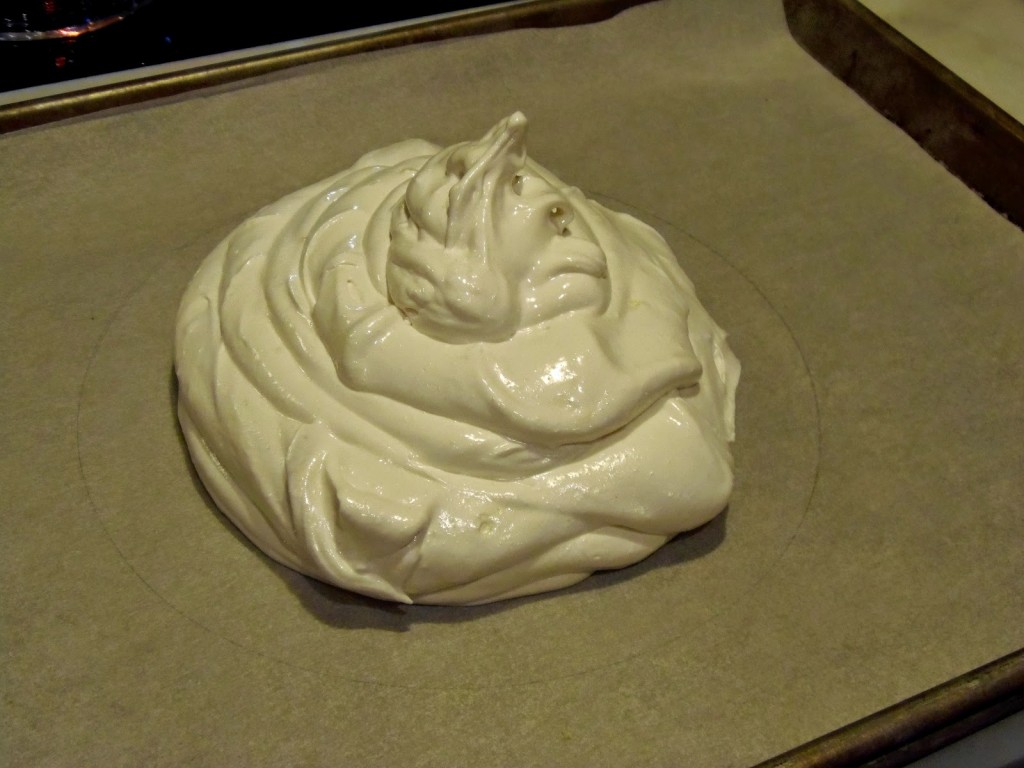 Peek-a-boo 🙂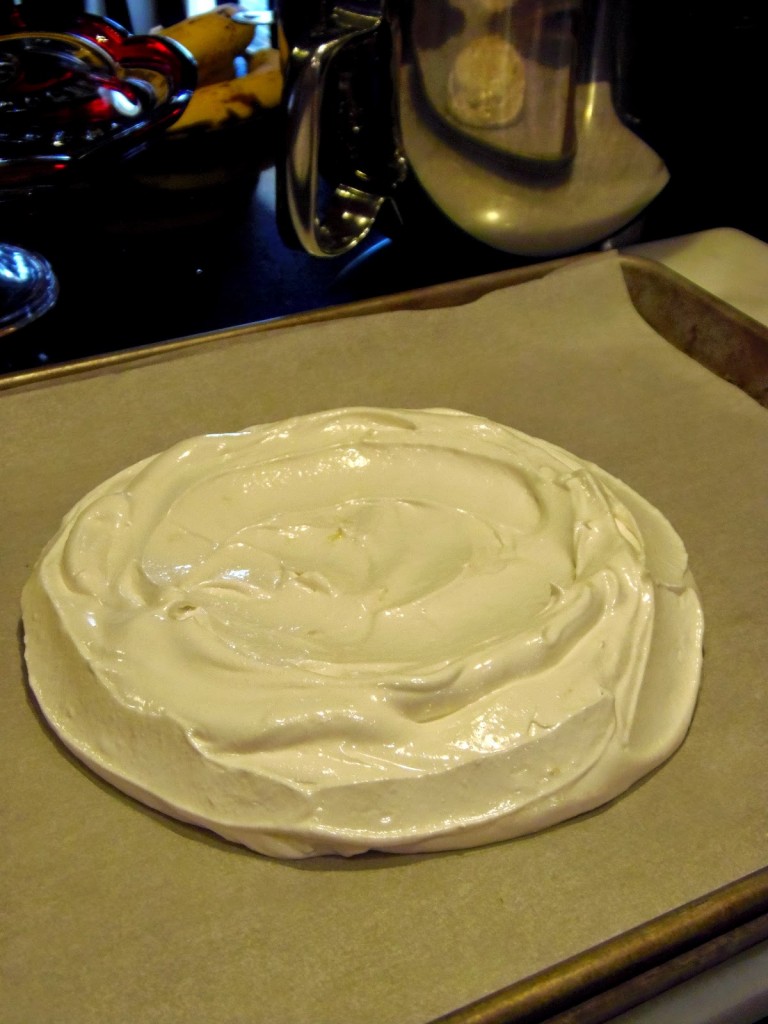 Bake the pavlova in a preheated 300-degree oven for 60 minutes. Turn off the heat, open the oven door and allow the pavlova to sit in the oven until cool. Remove from the oven and gently transfer the pavlova to your serving platter using a large spatula. *Note - Don't be bothered by the cracks, it's part of a Pavlova's charm. Spoon the stirred Chobani yogurt into the center of the pavlova and top with fresh strawberries. Garnish with powdered sugar and serve.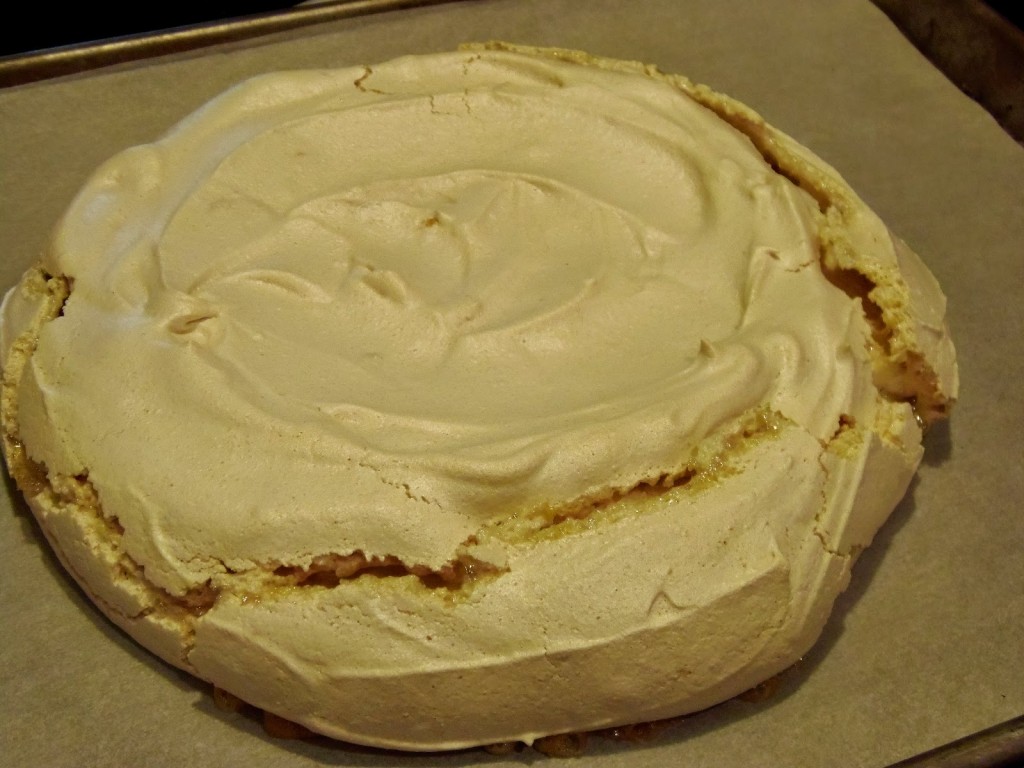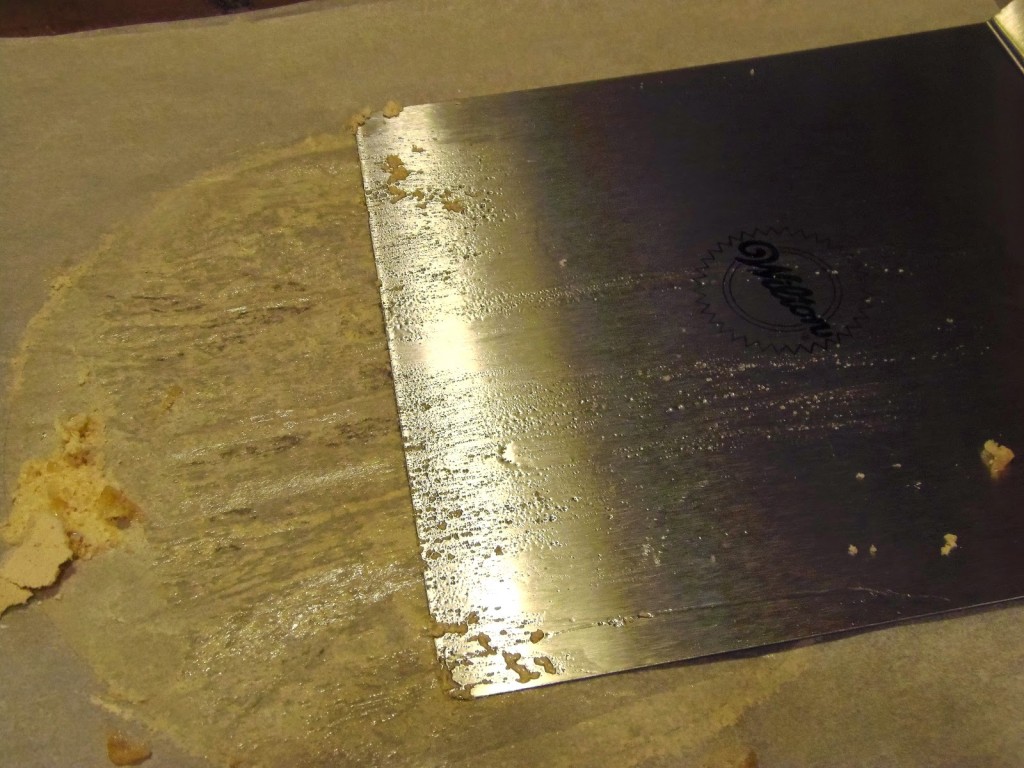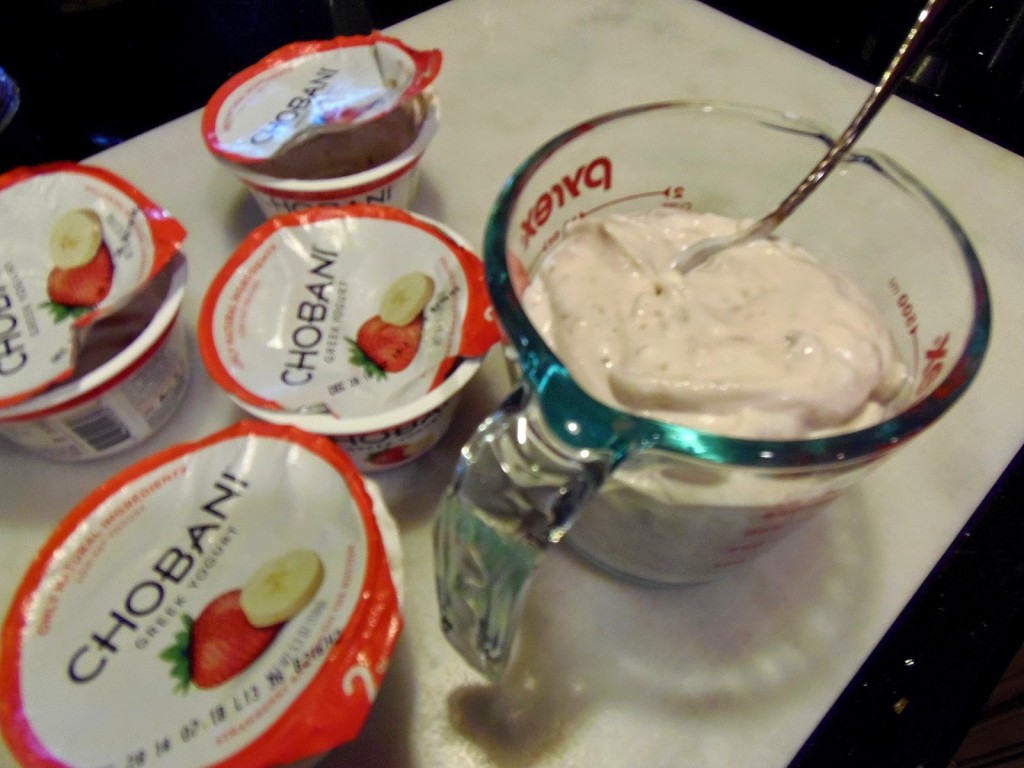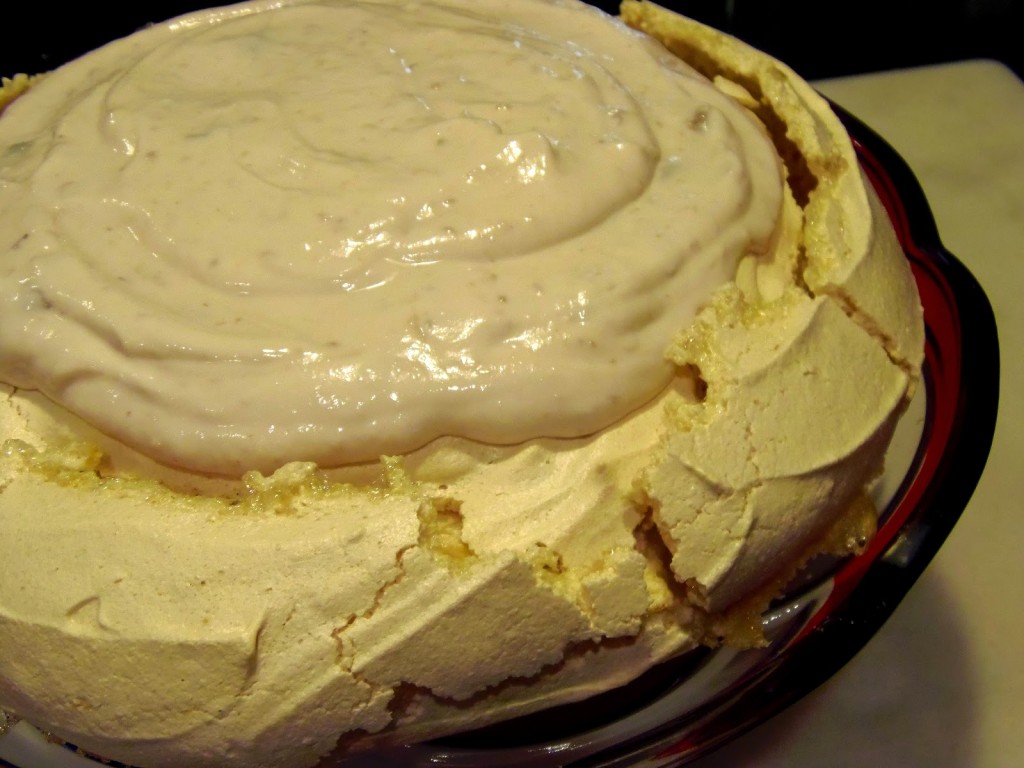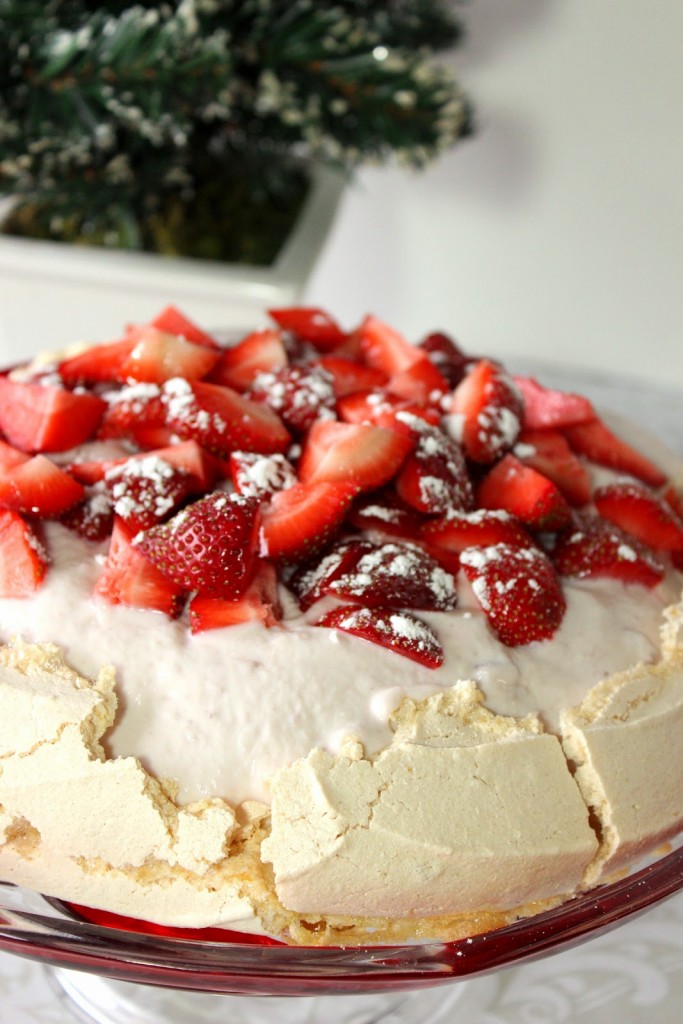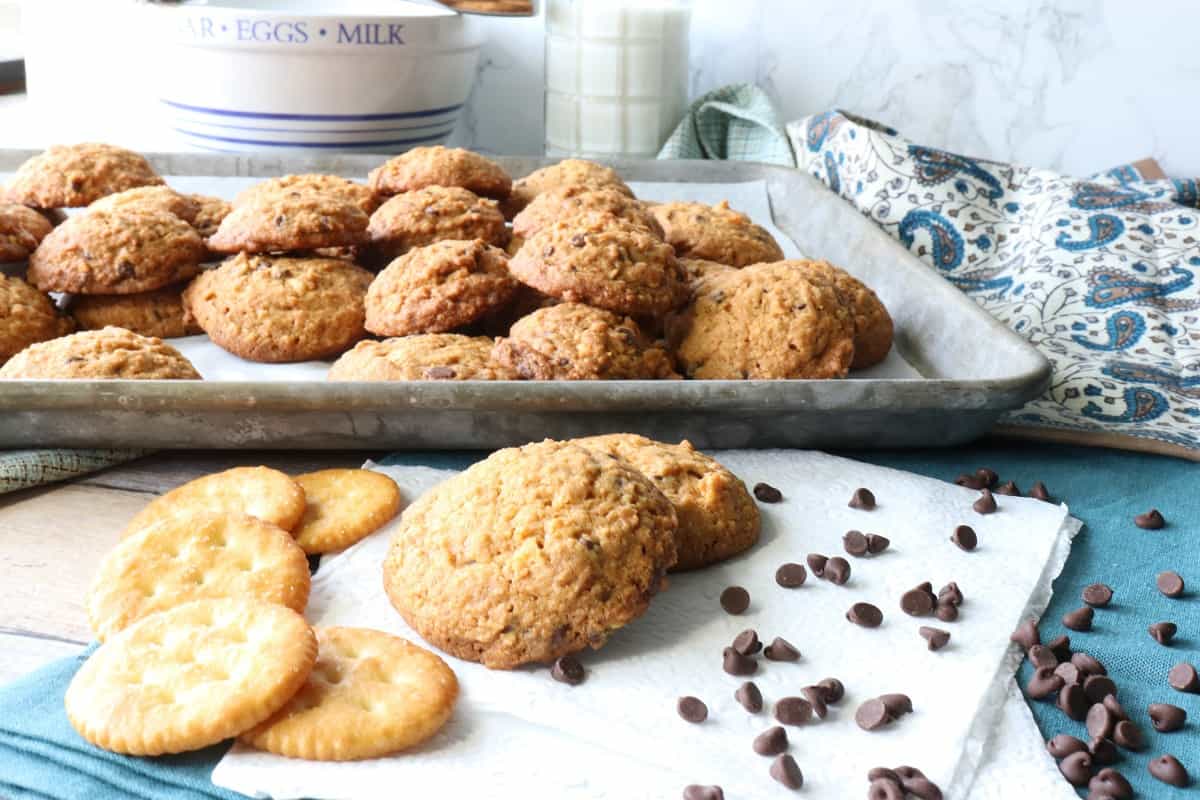 Follow me across my social media platforms and join in on the conversation: FACEBOOK, INSTAGRAM, PINTEREST, TIKTOK, AND YOUTUBE.
Thank you so much for visiting me today in my Kudos Kitchen. I hope you found something you'll love and that you'll come back and visit me often. There is always room for you around my table!
Should you have any questions or comments regarding anything you've seen here on my blog, please don't hesitate to reach out to me. It is always my distinct pleasure to respond to you just as soon as I possibly can.
Until we eat again, I hope you have a delicious day!!