What do you get when you combine chicken thighs, prepared mango peach salsa, lime juice, ground cumin, and coconut? You get a delicious and easy five-ingredient Tropical Salsa Chicken!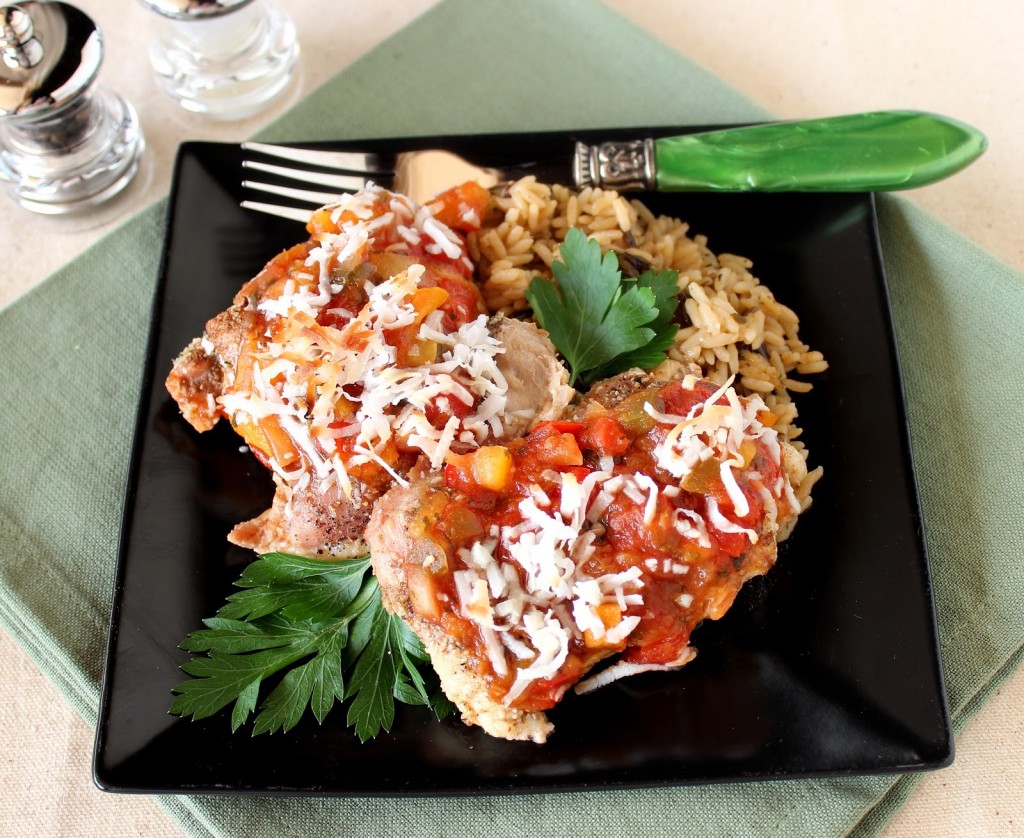 *Disclaimer - This recipe was originally published in 2014. I'm working hard to update all my older recipes with recipe cards and additional recipe information, but getting to all of them will take time. Please bear with me. In the meantime let me assure you that this recipe is still a winner and one I'm sure you'll be well pleased with when you make it at home.
This recipe for Tropical Salsa Chicken was one I developed on a whim after I happened upon a jar of prepared mango and peach salsa at the grocery store.
I began running recipe scenarios around in my head in the International aisle of the supermarket and this is the recipe I came up with.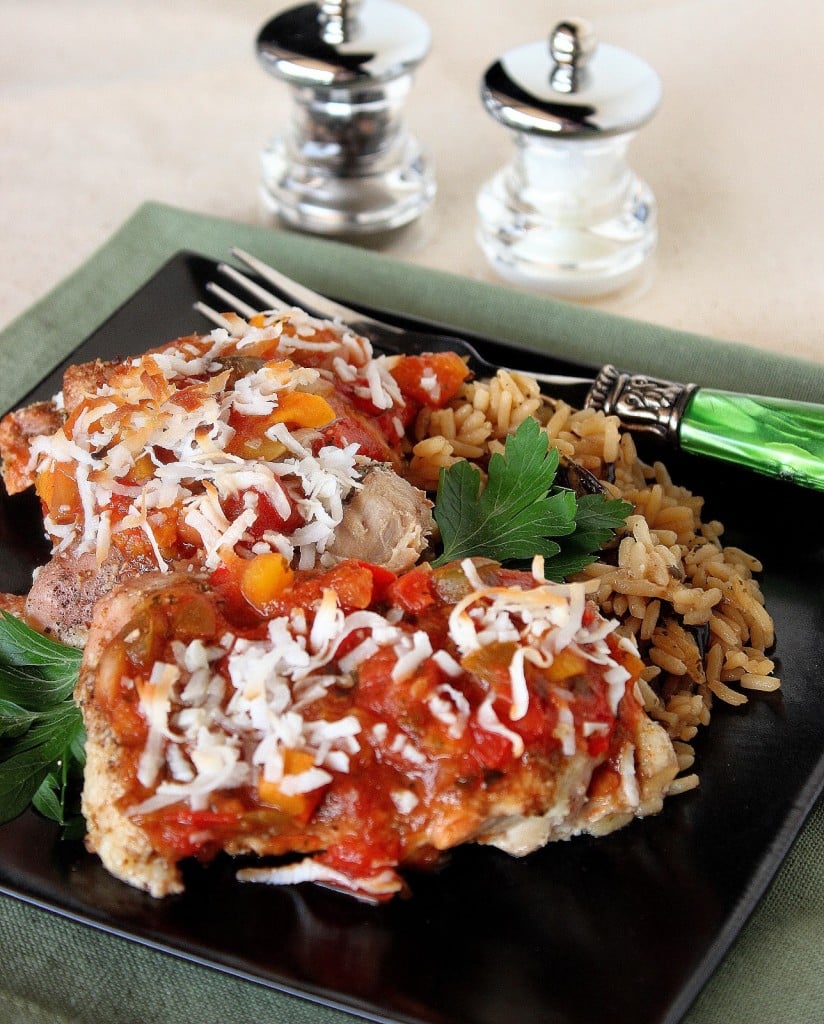 TROPICAL SALSA CHICKEN
Serves: 4-6 Prep Time: 5 minutes Bake Time: 35 minutes


8 boneless, skinless chicken thighs
2 limes
salt and pepper to taste
2 teaspoons ground cumin
1 ½ cups prepared mango peach salsa
¼ cup sweetened flaked coconut
-Preheat oven to 350 degrees.
-Place the chicken in a baking dish that's been sprayed with cooking spray.
-Cut and squeeze the lime juice equally over each chicken thigh. *Note - to get more juice from the limes, press and roll the limes on the counter before cutting and juicing. Allow the chicken to sit for 10 minutes.
-Season each chicken thigh with salt, pepper, and ground cumin.
-Spoon the prepared salsa evenly over the chicken thighs.
-Bake in a preheated oven for 30 minutes.
-Remove the chicken from the oven and sprinkle the coconut over top of each thigh.
-Return to the oven and continue baking for 5 minutes longer, or just until the coconut starts to brown.
-Serve immediately.
Thank you so much for visiting me today in my Kudos Kitchen. I hope you found something you'll love and that you'll come back and visit me often. There is always room for you around my table!
Should you have any questions or comments regarding anything you've seen here on my blog, please don't hesitate to reach out to me. It is always my distinct pleasure to respond to you just as soon as I possibly can.