This wonderfully, yeasty, chocolate cherry yeast bread is the best of both worlds when it comes to sweet and savory. It's truly scrumptious!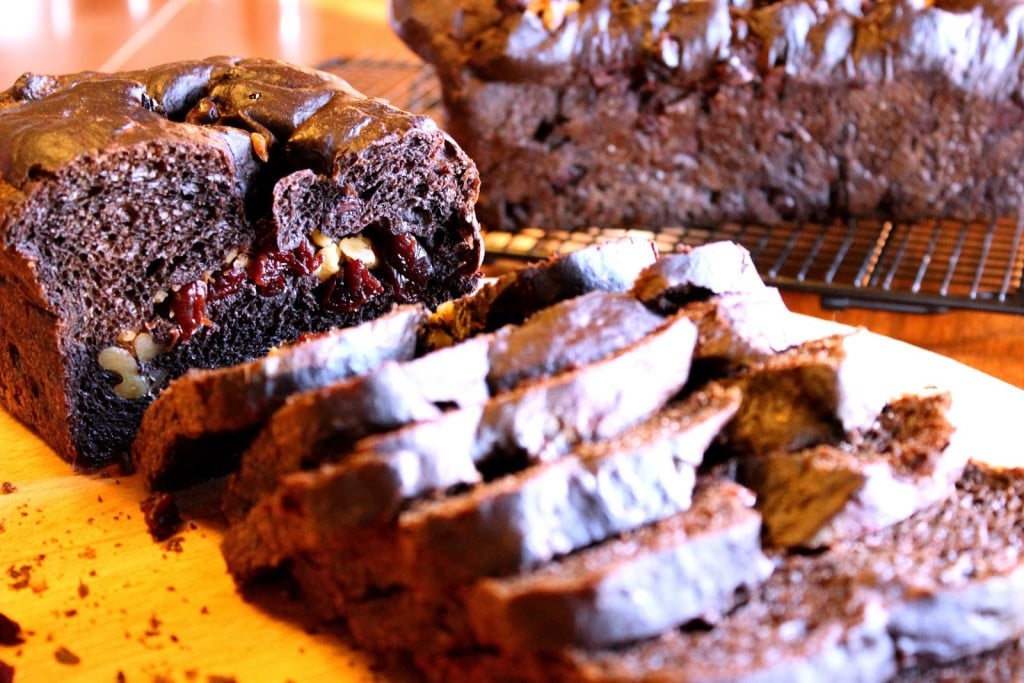 While I love a good yeast bread, I didn't think I'd be too thrilled with one that was mixed with chocolate. I was wrong!
*Disclaimer – This recipe was originally published in 2014. I'm working hard to update all my older recipes with recipe cards and additional recipe information, but getting to all of them will take time. Please bear with me. In the meantime let me assure you that this recipe is still a winner and one I'm sure you'll be well pleased with when you make it at home.

This dough is like nothing I've ever worked with before, it's incredibly elastic and sticky.
Because I was a little under the wire with getting this bread baked and posted, I didn't have the luxury of time when it came to refrigeration.
Chilling the dough would have made it less sticky and easier to handle. That said, even though it was sticky and warm, it really wasn't a problem for me, as long as I kept my hands lightly floured.
The original recipe (chosen from The New Artisan Bread in Five Minutes a Day) called for prunes, and while I did purchase them just for this recipe, I also purchased dried cherries because I thought they would be a wonderful substitution if I decided, last minute, to make the switch.
I did, and they were. In addition, and as I like to do with so many of my recipes, I added chopped nuts (walnuts to be exact) for that little extra texture and crunch.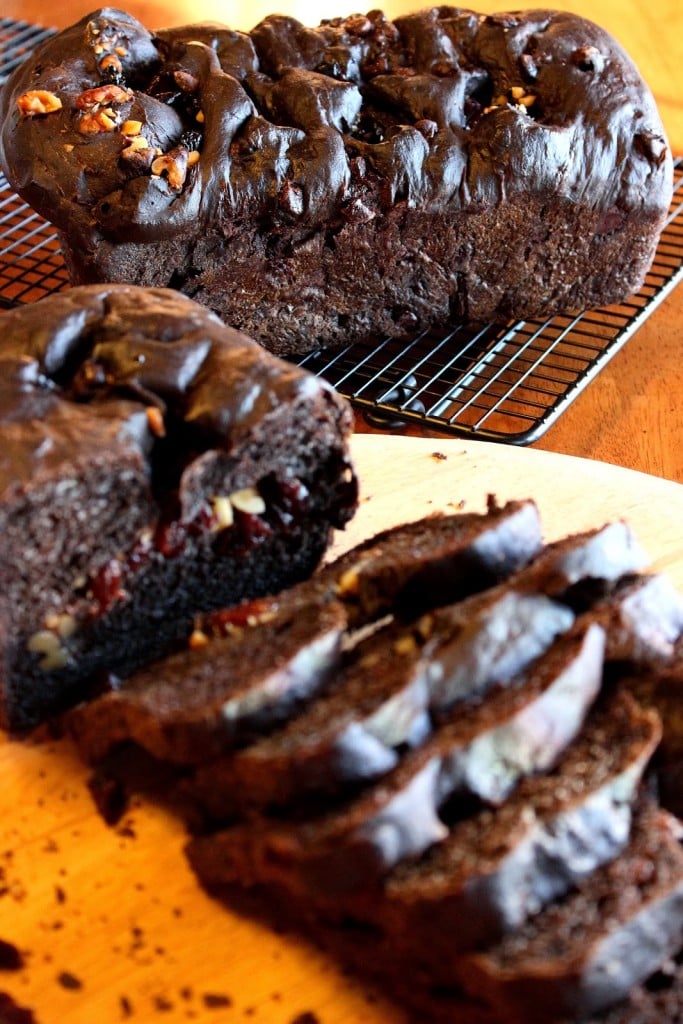 Yield: Two 2 pound loaves Prep Time: 4 hours (including rise time) Bake Time: 50-60 minutes


2 1/2 cups lukewarm water (100 – 110 degrees or warm to the touch, not hot)
3/4 cup canola oil
1 tablespoon active dry yeast
1 1/2 tablespoons kosher salt
1 cup sugar (I used coconut palm sugar)
5 1/2 cups all-purpose flour
3/4 cup unsweetened cocoa powder
1 1/2 cups semi-sweet chocolate chips
2 cups dried cherries
2 cups roughly chopped walnuts
egg wash (1 beaten egg with 1 tablespoon water)
-In a large bowl dissolve the yeast in the warm water. Add in the canola oil, salt and sugar. Stir well.
-Using a wooden spoon, or the paddle attachment of a stand mixer, mix in the flour and cocoa powder.
-Stir in the chocolate chips, making sure to incorporate them well throughout the sticky dough.
-Cover with plastic wrap and allow the dough to rise in a warm place, until double, approximately 2 hours.
-Once risen, deflate the dough and divide in half.
-Working with one half of dough at a time, and on a lightly floured surface, pat the dough out with lightly floured hands, into an approximate 5×8 inch rectangle.
-Top the dough with half of the walnuts and half of the dried cherries.
-Roll the dough, lengthwise, and place it into a prepared loaf pan that has been sprayed with baking spray.
-Follow the same procedure with the second piece of dough.
-Once the bread is in the pans you can pretty easily re-arrange them with your hands (if needed) so they'll rise uniformly and look pretty.
-Using a knife or kitchen shears, cut some 1″ deep X's into the top of the bread to expose the walnuts and cherries.
-Brush the tops of each loaf with the egg wash and then place the pans in a warm, draft free spot to rise and double in volume, approximately 90 minutes.
-Preheat oven to 350 degrees.
-Bake the bread for 50-60 minutes or until the bread sounds hallow when tapped.
-Allow the bread to cool on a wire rack for 10 minutes and then remove the loaves from the pans and allow to cool completely.
-Serve and be prepared to be delighted!
Thank you so much for visiting me here today in my Kudos Kitchen!
Kudos Kitchen by Renee – Bringing you easy, economical, and delicious dishes to feed the people you love!
Until we eat again, I hope you have a delicious day!!
Should you have any questions or comments regarding this recipe or anything else you've seen on my site, please don't hesitate to reach out to me. It is always my distinct pleasure to get back with a reply just as soon as I possibly can!
Kudos Kitchen by Renee – Bringing you easy, economical, and delicious dishes to feed the people you love!
Until we eat again, I hope you have a delicious day!!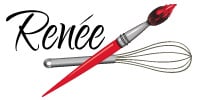 **Note – The post above includes affiliate links. As always, I truly thank you for your support!
**Note – The following lists of ingredients plus kitchen tools and equipment contain affiliate links (highlighted in blue) for your consideration and shopping convenience. #CommissionsEarned