What I love about this recipe for Chicken Avocado Wraps for Picnics & On-The-Go Eating is that it's not really a recipe at all. It's more a method for wrapping and rolling sandwiches. I just happen to love the combination of chicken and avocado, and hopefully, you do too.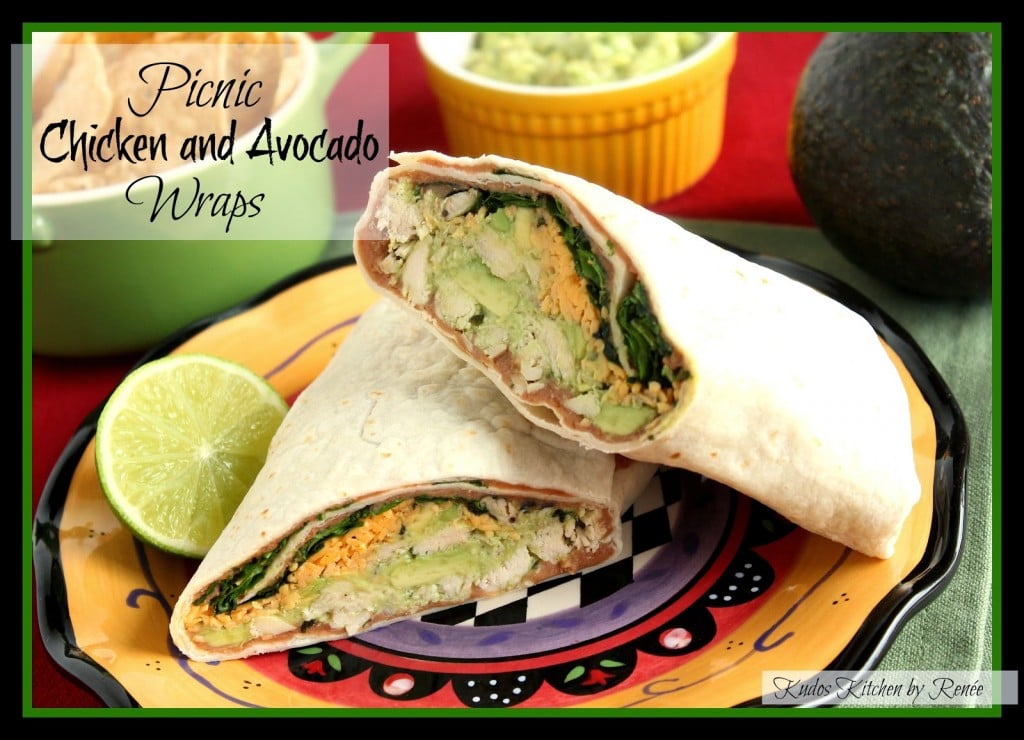 Another thing I love about these Chicken Avocado Wraps is that they're meant to be eaten cold, on the go, and with one hand so they're perfect for picnics and outdoor activities with the family.
Not long ago I also made these Chicken Bacon and Avocado Calzones which I know you'll also enjoy, but they are baked and served hot.
These Chicken Avocado Wraps will keep you, as well as your kitchen cool, calm and collected with the use of a store-bought rotisserie chicken, avocados, mayonnaise, refried beans, romaine lettuce and cheese (got to have cheese)!
Add to that a little heat from the fire roasted jalapenos and the crunch of the romaine lettuce and let's face it, lunch or dinner is a wrap no matter where you want to eat it! These transport perfectly in a cooler so whenever you're ready to eat, Chicken Avocado Wraps are ready to be eaten!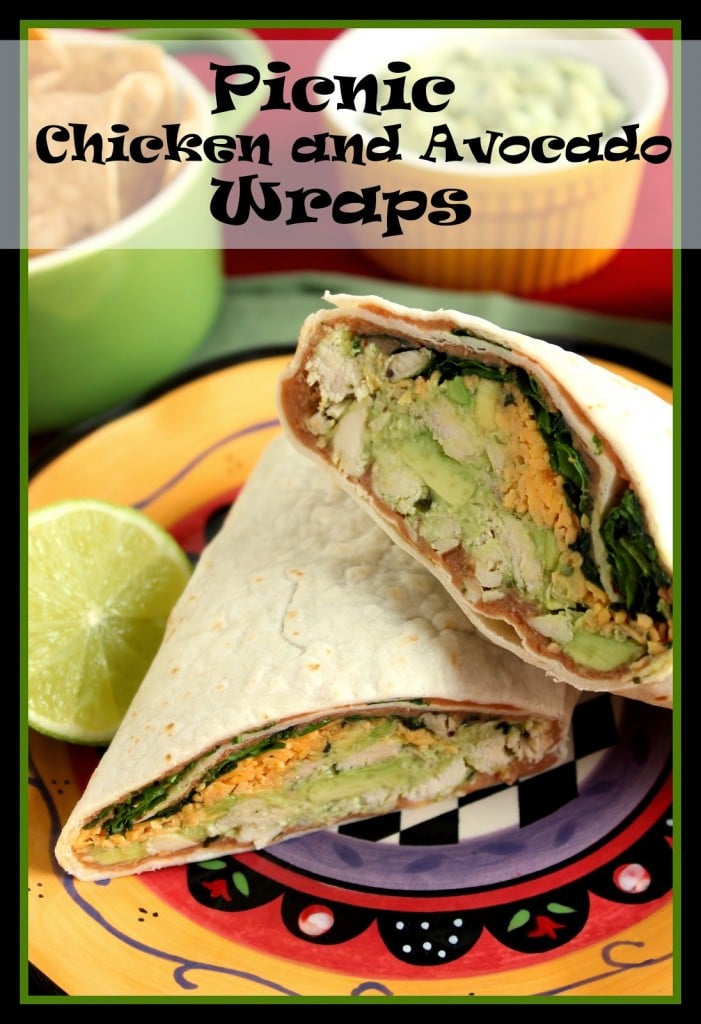 FAST AND EASY PICNIC CHICKEN AND AVOCADO WRAPS
Makes: 6 large wraps Prep Time: 10 minutes
1 store-bought rotisserie chicken, meat, and skin removed
2 avocados, pitted and cut into chunks
1/2 cup mayonnaise
1 small can fire roasted jalapenos (optional)
2 tablespoon cilantro paste or 1 tablespoon fresh, chopped cilantro
2 teaspoons fresh lime juice
1/2 teaspoon salt
1/4 teaspoon pepper
1 can (15 ounces) refried beans
shredded cheddar cheese
Shredded romaine lettuce
6 large (12″) flour tortillas
Aluminum foil to wrap the sandwiches
-In a medium-size bowl, mash together the avocado, mayonnaise, roasted jalapenos, cilantro, lime juice, salt and pepper.
-Stir the chicken into the avocado mash.
-Lay the tortillas out and spread each approximately with 1/4 cup of the refried beans in the center and a light layer of the beans on two edges (this will act as "glue" to hold your wraps closed). *See photo*
-Spread a heaping 1/2 cup of the chicken mixture into the center of the tortilla and spread it out evenly over the beans.
-Top the chicken avocado mixture with some shredded cheese and some shredded romaine.
-Fold the two side edges of the tortilla over the filling and use the smear of refried beans to press and hold the tortilla sides in place.
-Roll the tortilla and filling tightly and secure but lightly by pressing the edge to seal with the other smear of refried beans.
-Wrap the sandwich in the aluminum foil and refrigerate until ready to serve.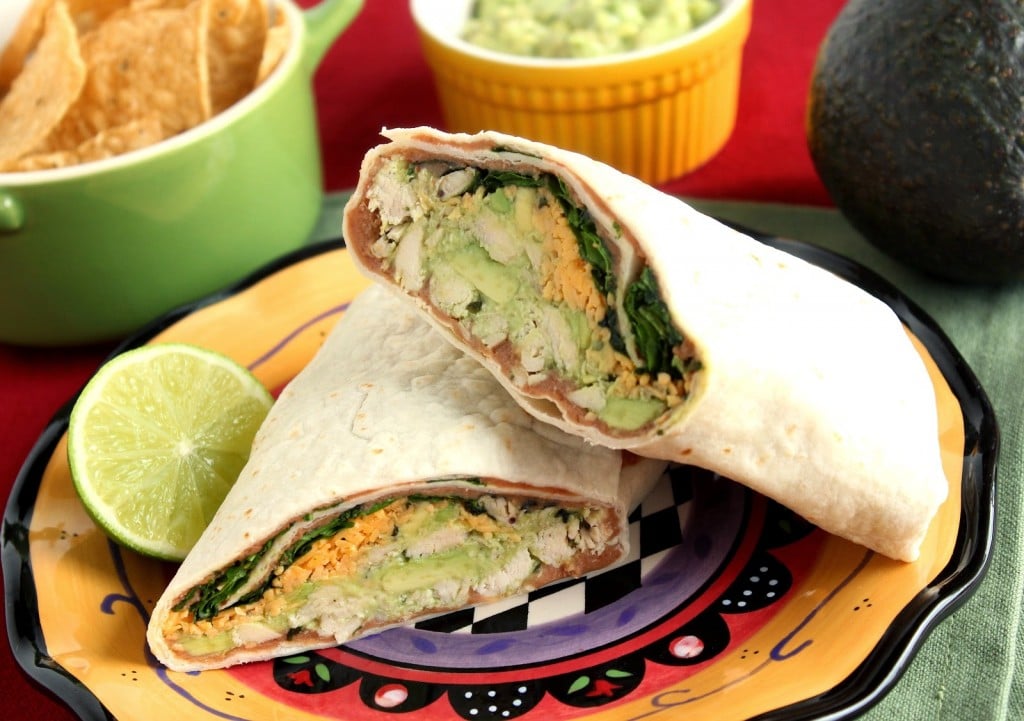 Still hungry for more sandwiches? Great! I've got you covered with the following:
Elle's Bratwurst and Apple Kale Sandwiches: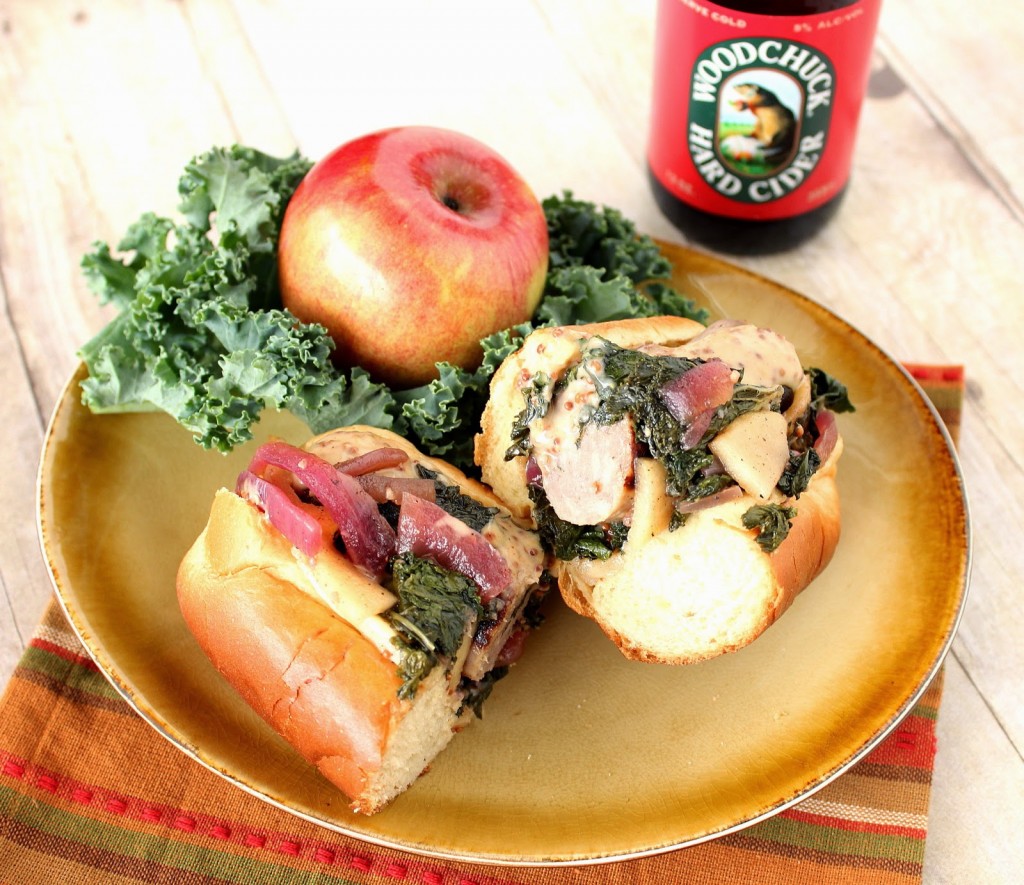 Prosciutto, Melon & Provolone Grilled Cheese Sandwich: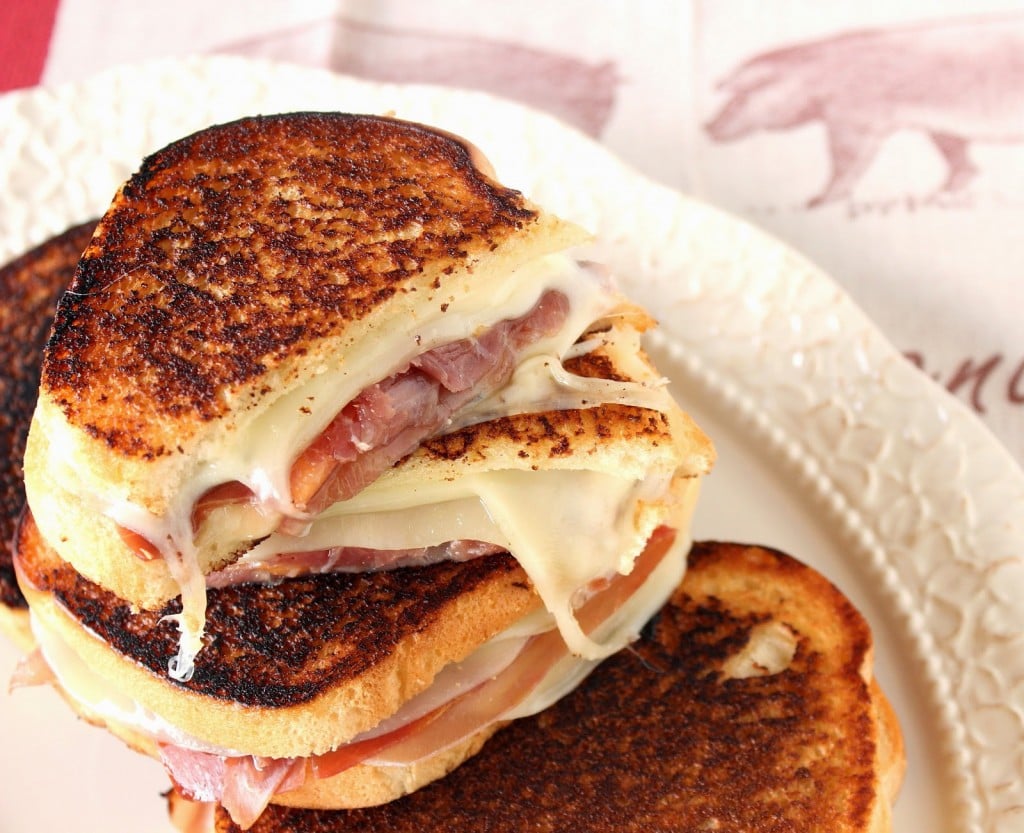 Healthier Turkey Patty Melt Kudos Kitchen Style: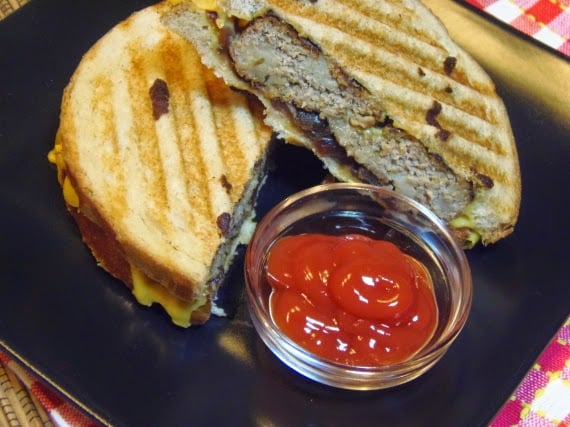 Simply delicious! Good food, good wine, good friends and great music! Thanks for visiting 🙂


I hope you've enjoyed this recipe for Chicken Avocado Wraps as much as I've enjoyed bringing it to you.
Should you have any questions regarding this recipe, or anything else you see on my site, please don't hesitate to contact me directly, or leave me a comment in the comment section below. It is always my distinct pleasure to get back to you with a reply just as soon as I possibly can!
For additional information regarding my Kudos Kitchen recipes, and/or my hand painted glassware or fabric items, please follow me on;
FACEBOOK, PINTEREST, INSTAGRAM, TWITTER, YOUTUBE and MY PAINT SHOP
Kudos Kitchen by Renée ~ Cooking up artistically delicious family-friendly dishes from my Kudos Kitchen to yours!
Until we eat again, I hope you have a delicious day!