Spicy Shrimp Pasta is an easy and quick meal you can have on the table in less than 30 minutes. This seafood pasta dish is also healthy and delicious, making it perfect for a quick weeknight dinner.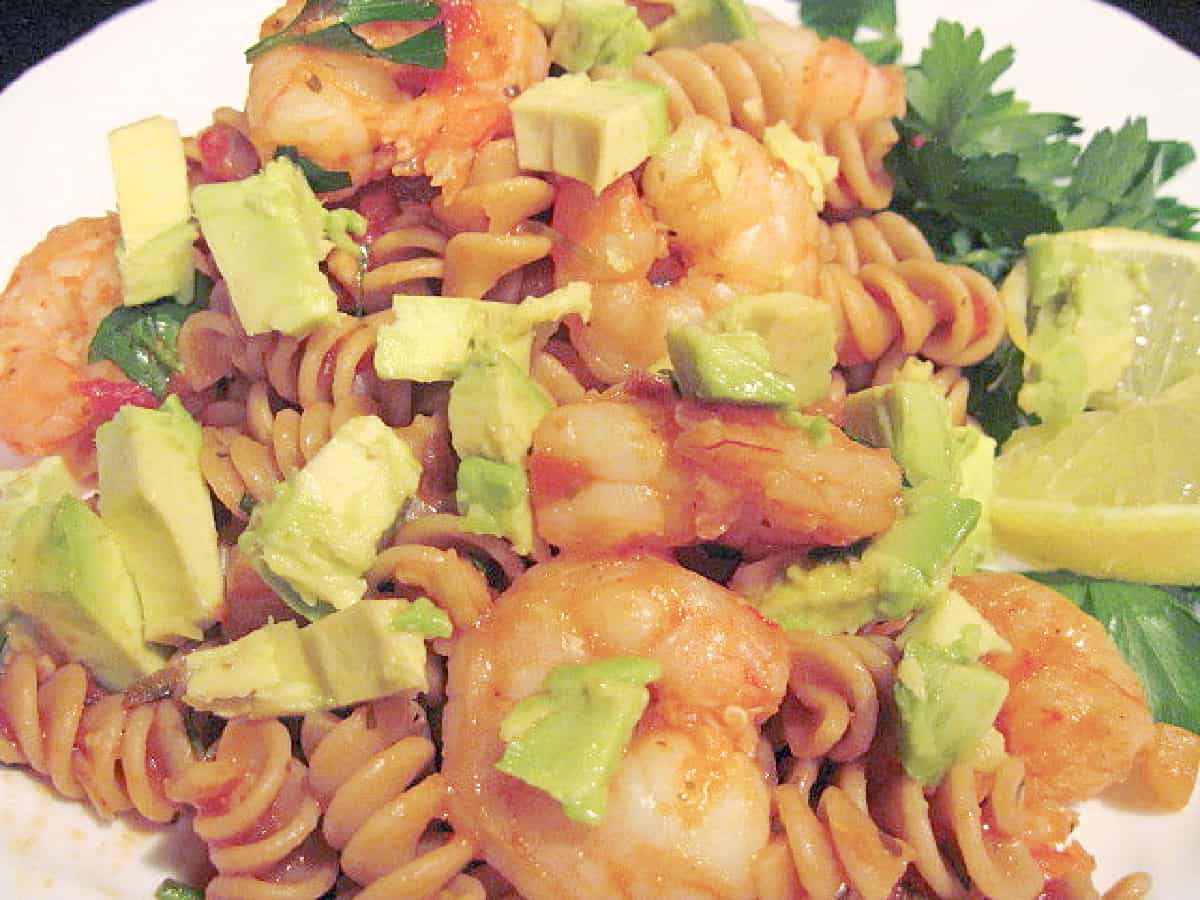 *Disclaimer - This recipe was originally published in 2011. I'm working hard to update all my older recipes with recipe cards, new photos, and additional recipe information. But, getting to all of them will take time. Please bear with me. In the meantime let me assure you that this recipe is still a winner and one I'm sure you'll be well pleased with when you make it at home.
Having started Weight Watchers a couple of weeks ago, I wanted (and needed) to make something healthy and light so I took a big bag of cooked shrimp out of the freezer to thaw.
From there, I wasn't quite sure what I was going to do with it, but I knew I'd come up with some interesting ideas as the day progressed.
1 tablespoon extra virgin olive oil
1 tablespoon butter
1 medium-size onion, minced fine
3 cloves garlic, minced fine
salt and pepper to taste
1 teaspoon red pepper flakes
1 bag thawed, shelled, and divined cooked or uncooked shrimp (I used cooked)
zest of 1 lemon
juice of 1 lemon
1 small bunch of flat-leaf parsley, chopped finely
1 16 oz. jar of salsa (I used flame-grilled veggie)
1 box (13.25 oz) whole grain pasta (I used rotini)
1 avocado, cut into a medium dice
salt and pepper to taste
-Thaw shrimp and rinse. Remove tails (optional) and keep cool until just ready to cook.
-In a large saute pan, heat olive oil and butter on medium heat.
-Add minced onion and garlic. Cook for approximately 5 minutes. Add the red pepper flakes and continue to cook for an additional few minutes.
-Meanwhile, in a large stockpot, cook the pasta following the package directions and drain.
-Add the jarred salsa to the pasta and stir to completely combine. Cover and keep warm.
-Going back to the saute pan, add the lemon juice (remember to zest it first) to the garlic, onions, and red pepper flakes, and then add the shrimp.
-Cook only a few short moments on medium/low heat until the shrimp curl up a bit and turn opaque (if they're uncooked, to begin with). Do not overcook.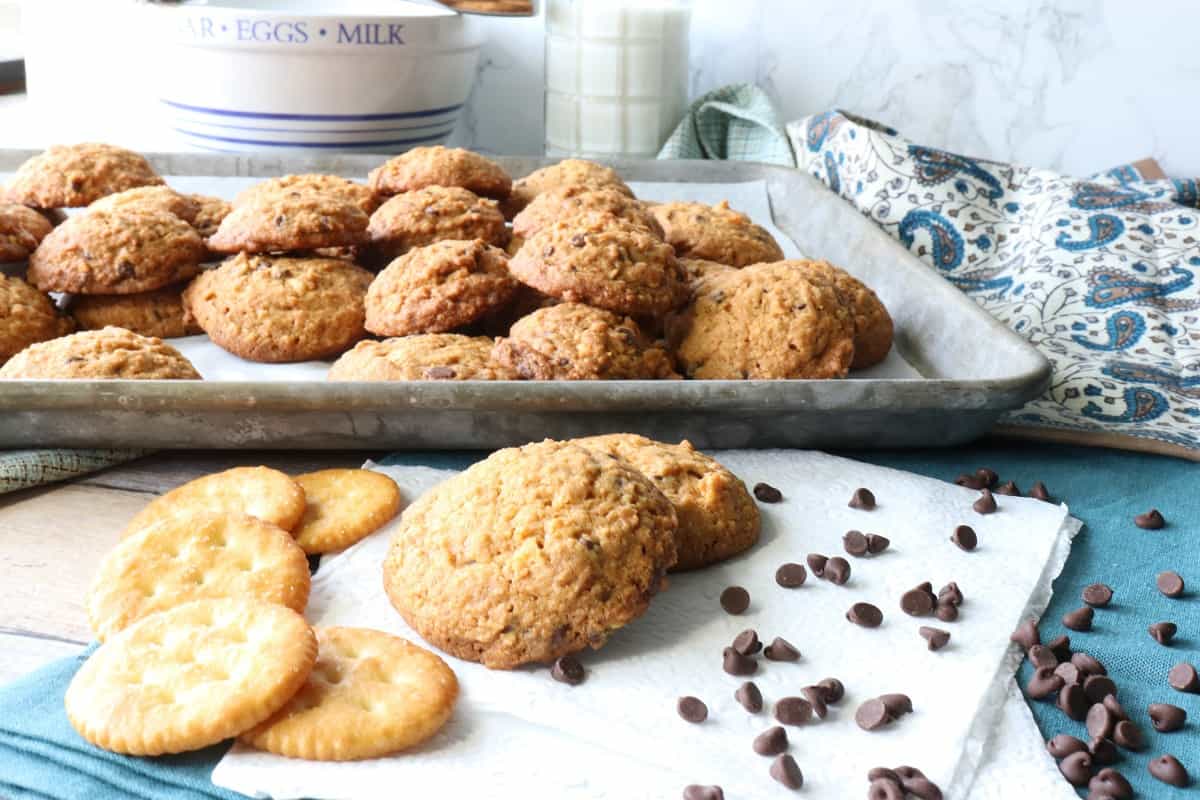 Follow me across my social media platforms and join in on the conversation: FACEBOOK, INSTAGRAM, PINTEREST, TIKTOK, AND YOUTUBE.
Thank you so much for visiting me today in my Kudos Kitchen. I hope you found something you'll love and that you'll come back and visit me often. There is always room for you around my table!
Should you have any questions or comments regarding anything you've seen here on my blog, please don't hesitate to reach out to me. It is always my distinct pleasure to respond to you just as soon as I possibly can.
Until we eat again, I hope you have a delicious day!!