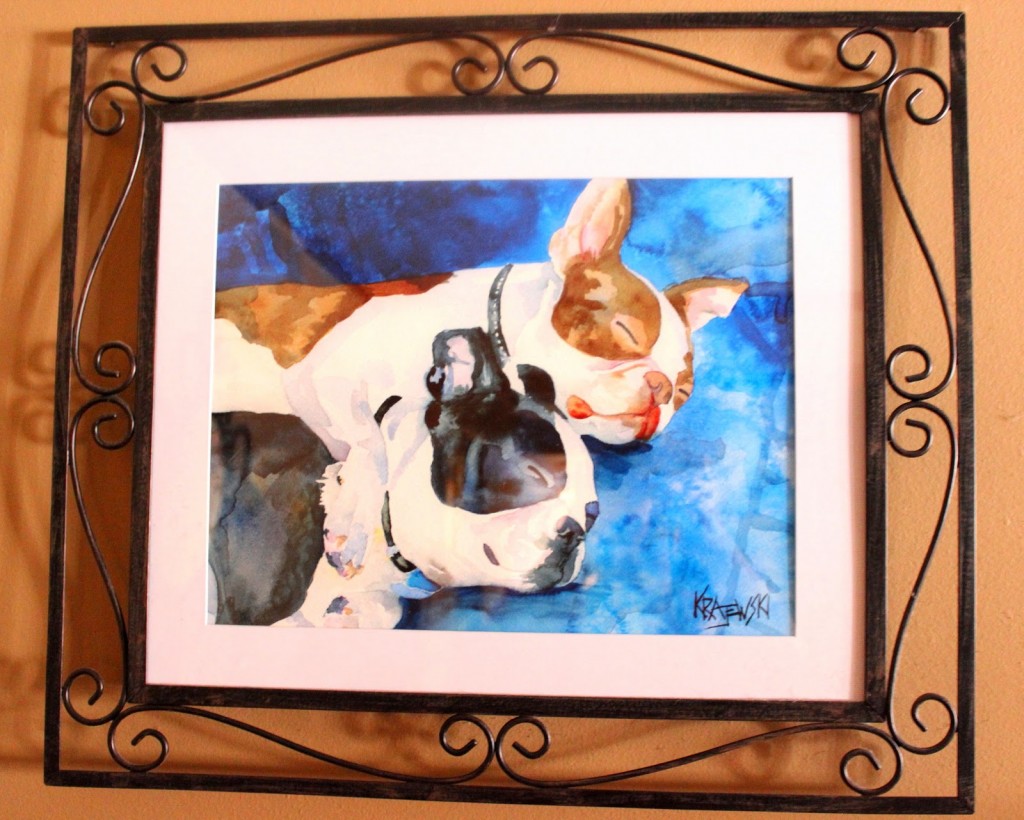 I tend to have an all-or-nothing personality. When I find something I love, I go all in, jumping in with both feet and never looking back. That character trait has gotten me into a little bit of trouble (on more than one occasion over the years), but that's another subject for completely another day. LOL

And so it is with my obsession (yes, we can call it that) with Boston terriers. Since we got our first Boston terrier 5 years ago, and our second one 3 years ago, I've become a complete Boston terrier fanatic! I'm not quite sure I could ever explain how this breed has completely taken hold of my heart so I won't even try.
Over the years, we've had lots and lots of different dogs (and breeds), and I have truly loved them all! We've had mutts, Golden Retrievers and German Shepherds, but these little Boston terrier doggies, with all their piggy qualities (and in some cases appearances) have sent me completely over the moon…never to return to the person I once was. And you know what, I'm completely OK with that!
Because of my obsession, I've started collecting all manor of Boston terrier items over the past few years, so for this edition of Woof Wednesday I thought it might be fun to show you some of my treasures. Please reserve your judgement of me. I already know I'm bonkers, so you'd not be telling me something I don't already know! LOL
This is a new one and it sits behind the couch on the sofa table! I love it so much because you don't normally find brown and white Boston terrier items…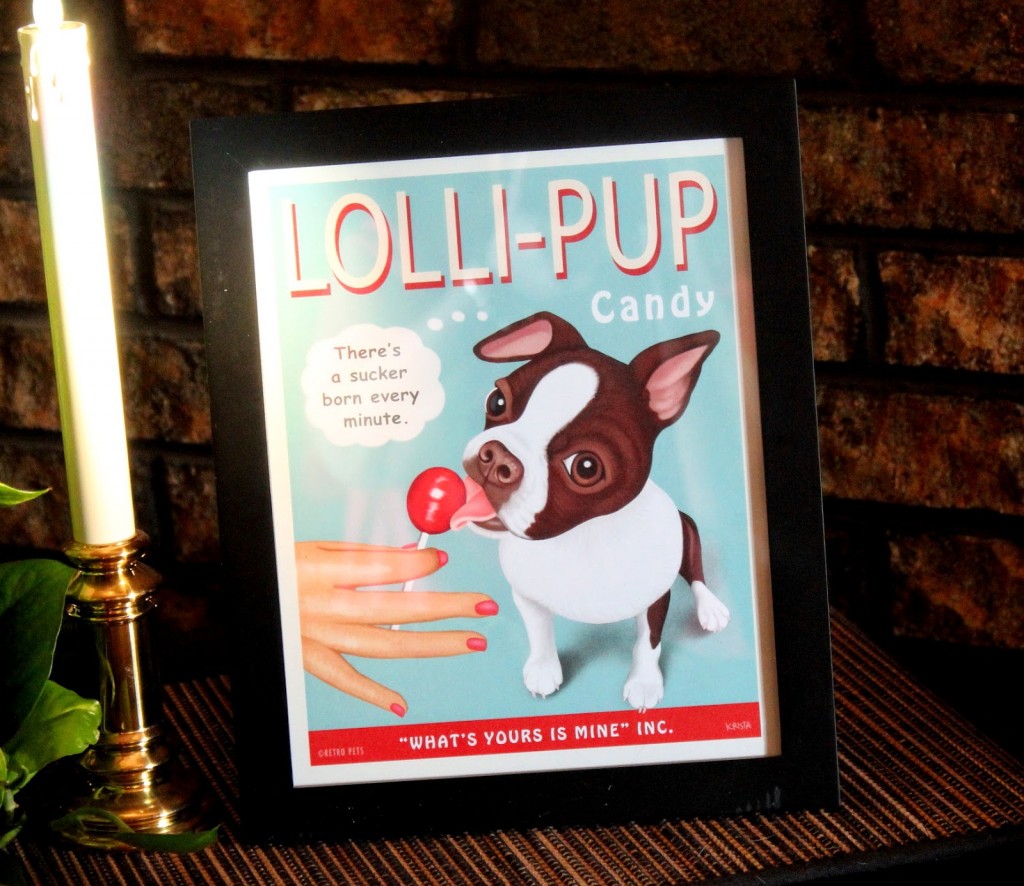 These two sit on my desk, right next to my computer. They keep me company while I work.
I got this tote bag a few weeks ago and have yet to use it out-and-about. I'm sure once I do, it will definitely get noticed! Woof!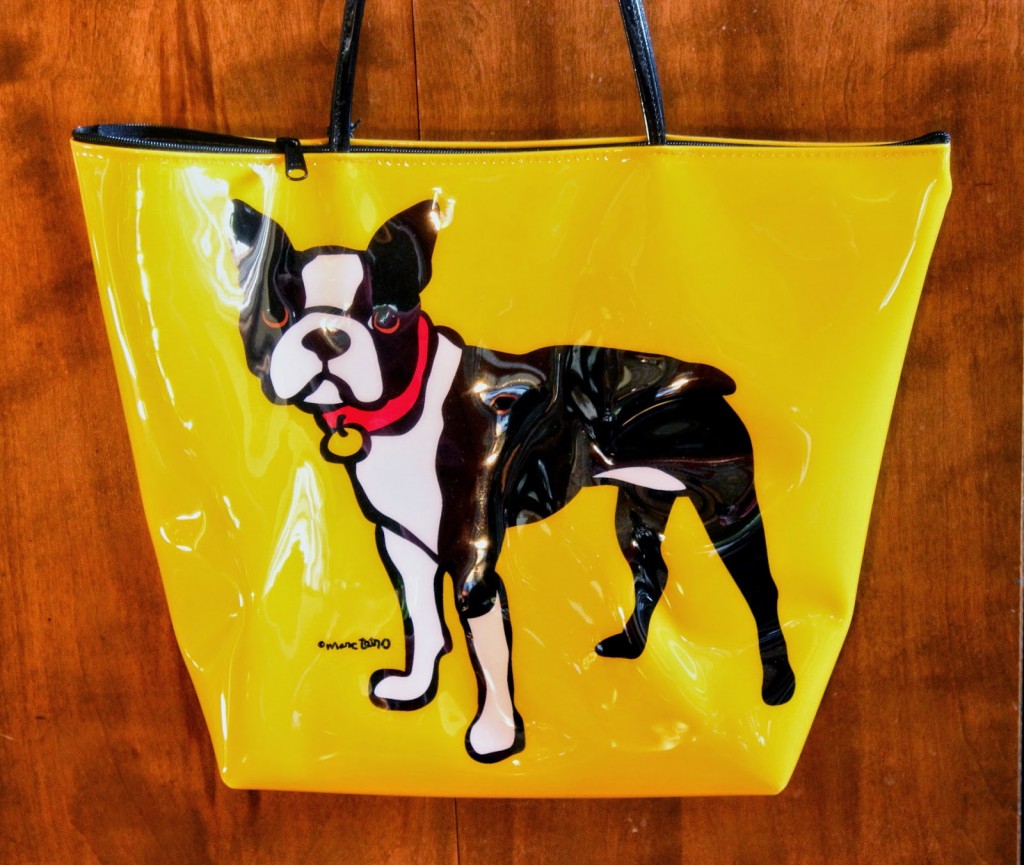 This is my favorite of all time, and it hangs on the wall of my kitchen! It makes me literally laugh out loud!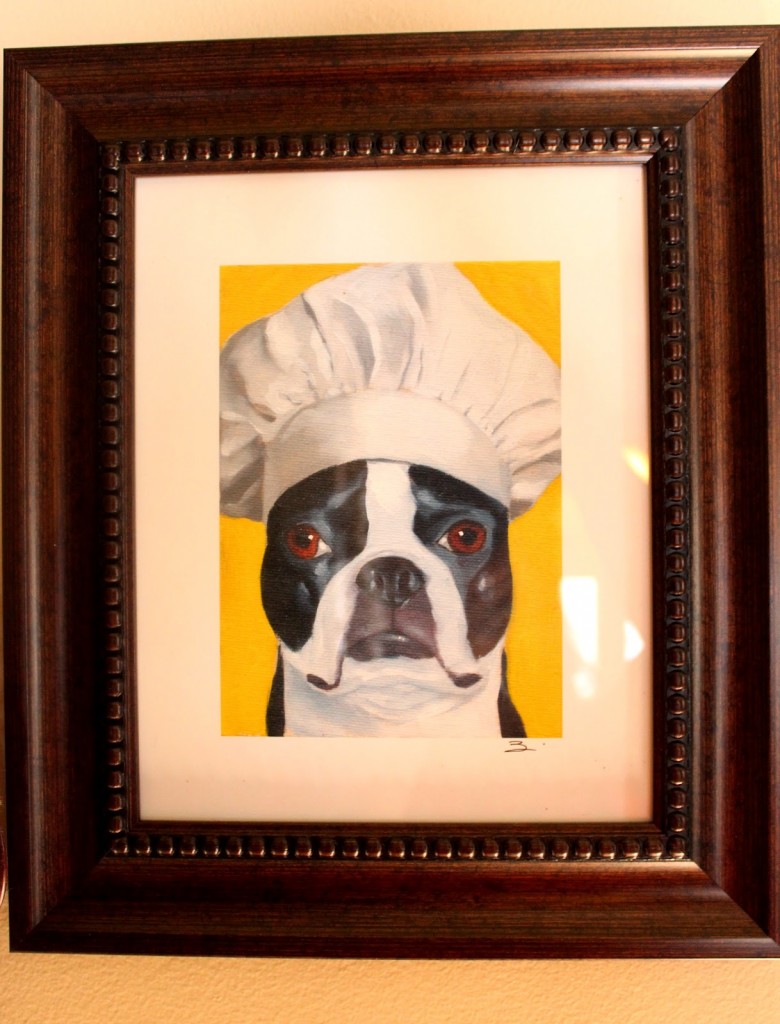 This one hangs in the hallway. I think it's so very sweet!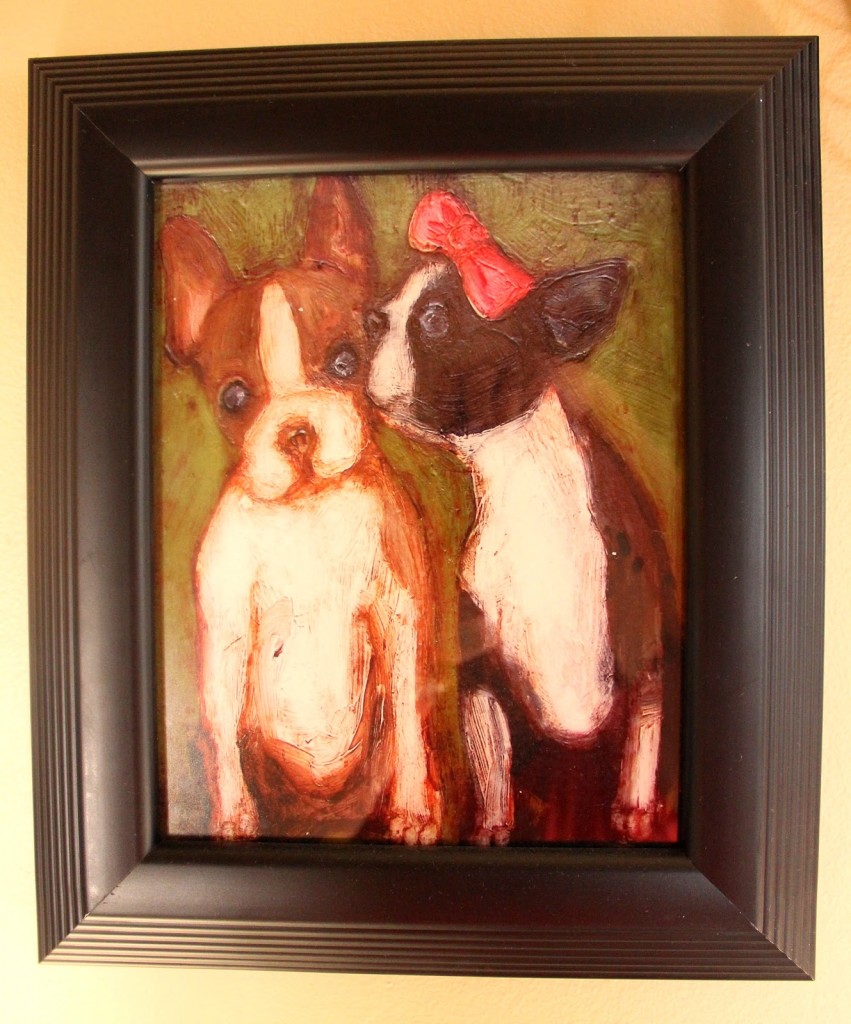 This is a golf club head cover, but we keep it on a pool cue in the family room. Wouldn't you??? HaHa!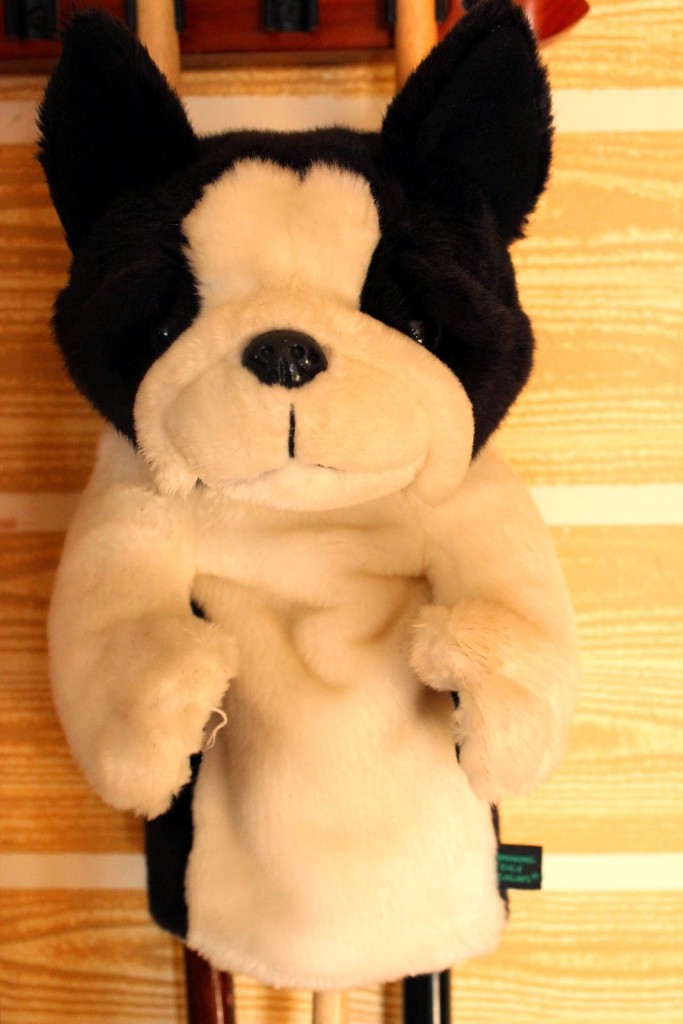 I've also added a Boston terrier pillow to our family room couch because I couldn't resist that face…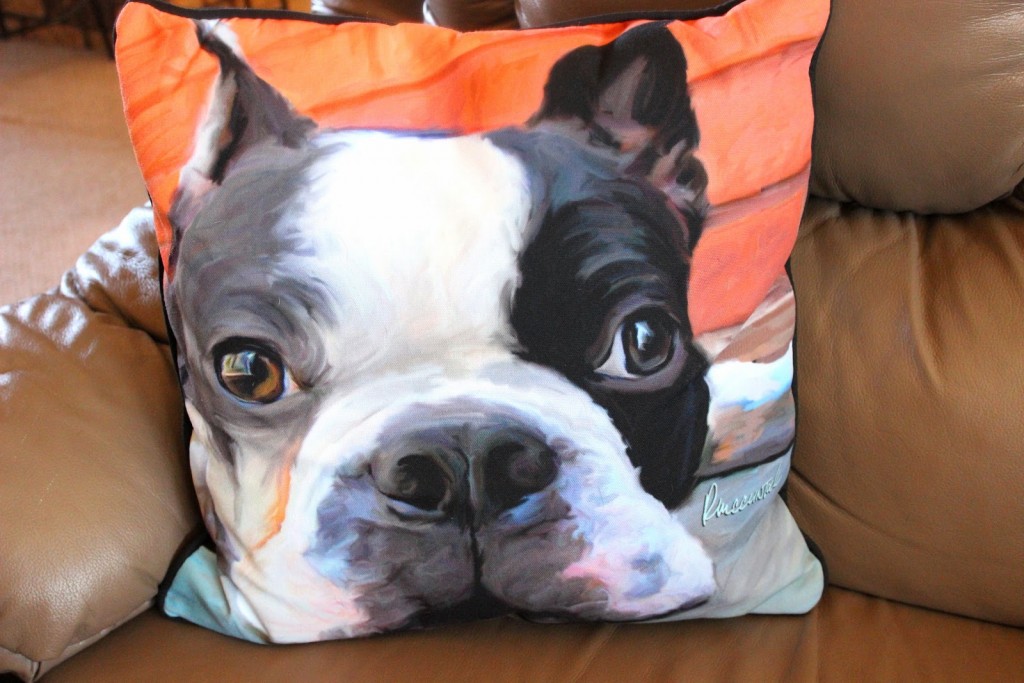 So then this also happened….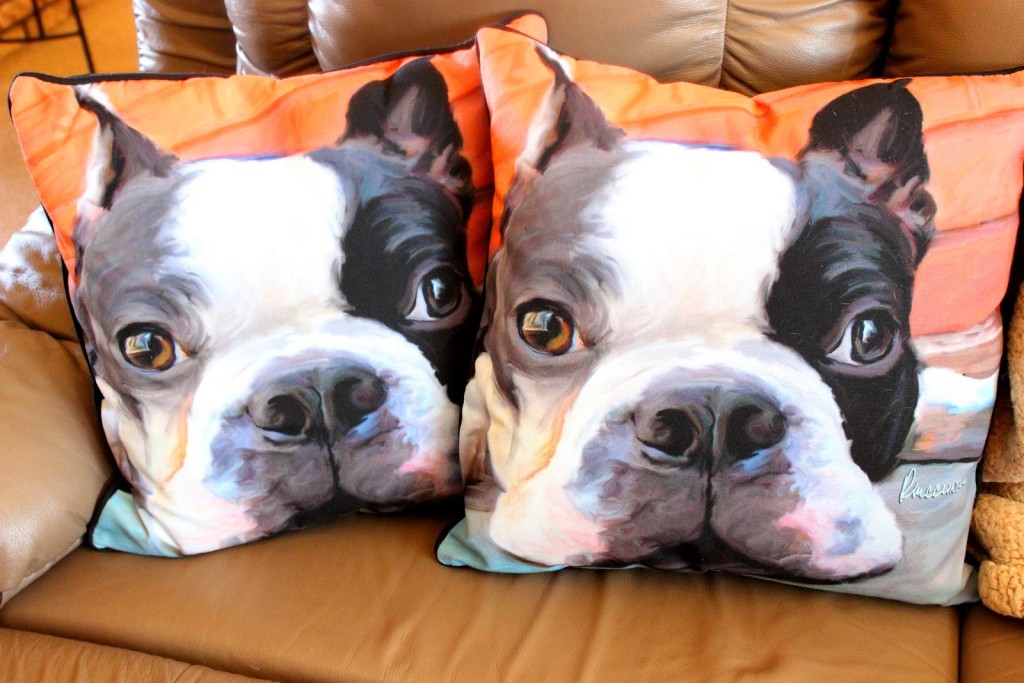 Naturally there has to be a Boston terrier cookie jar. Right?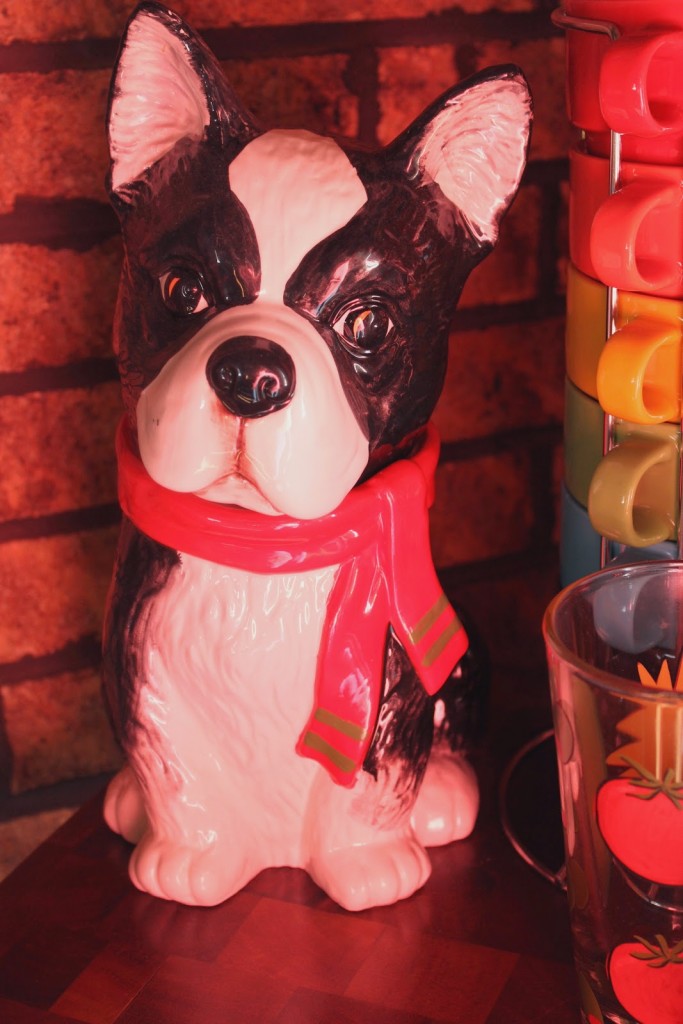 Then of course there's this one…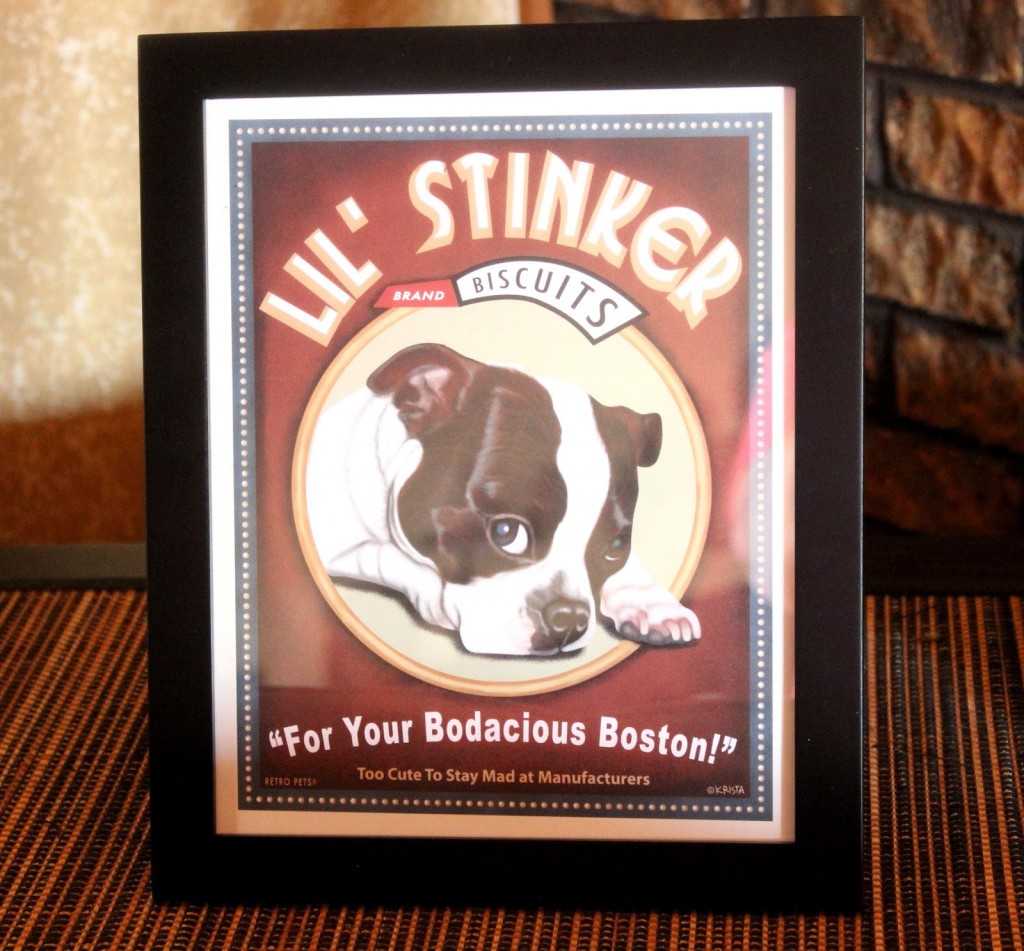 This one has yet to be hung because Mr. UPS just delivered it. It's going to go in the dining room 🙂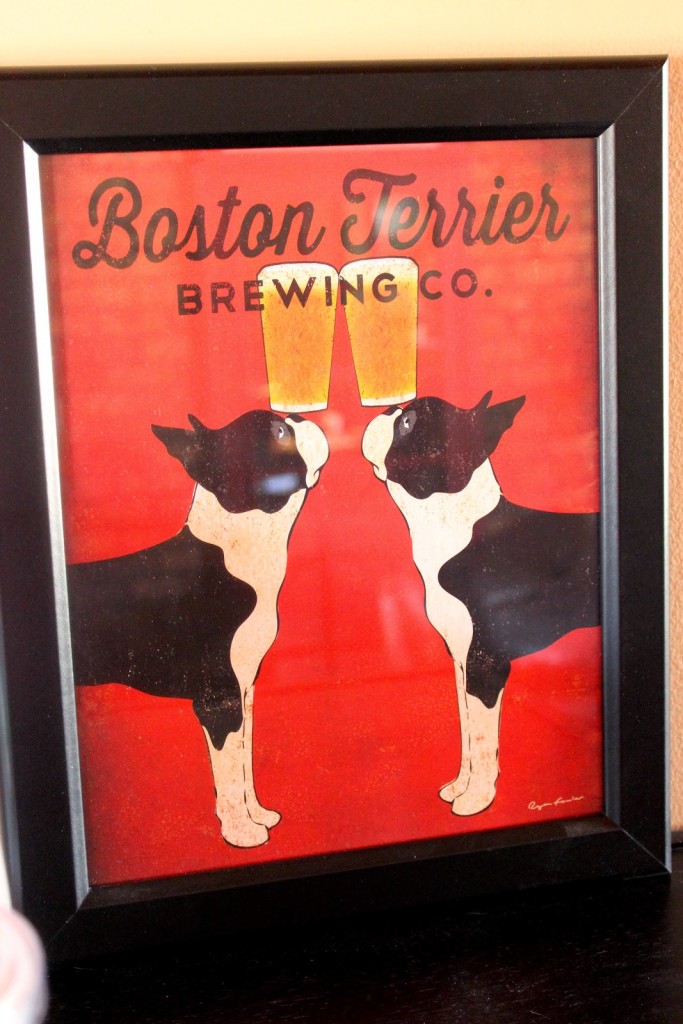 And lastly, this is the one that hangs in our bedroom. It's the one that started all the madness, but it's one that makes my heart so,so happy 🙂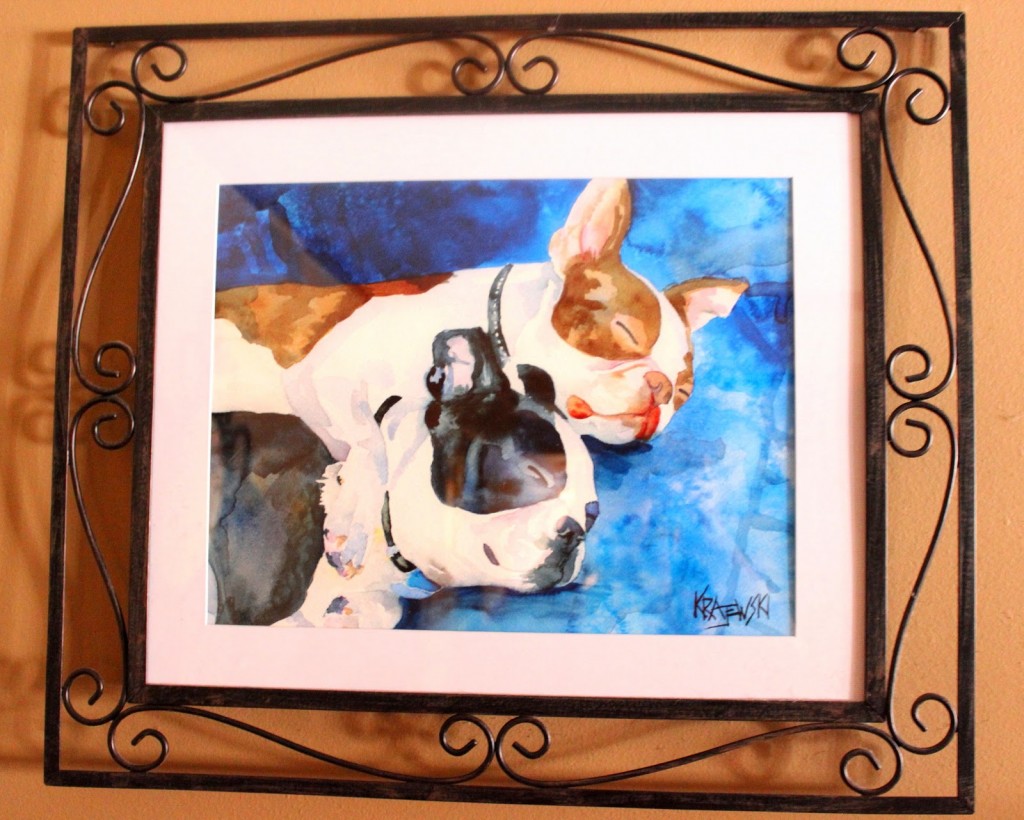 You can also bet that I've painted my own Boston terrier stuff over the years, as well. This is one of my favorites and I use it in our bedroom to hold trinkets and treasures. See what I mean about them being piggy like?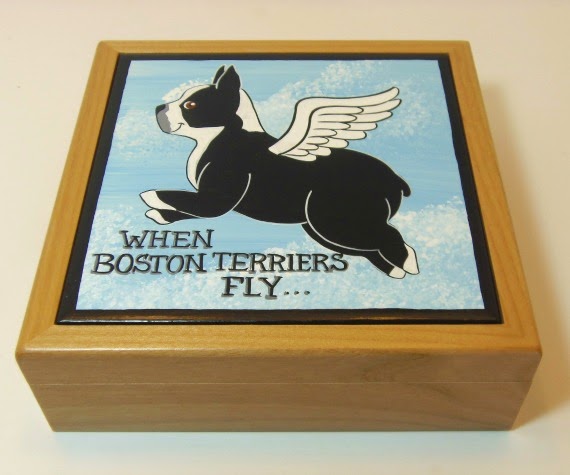 If there is ever anything I can paint for you, please don't hesitate to contact me or visit my shop which is located within the navigation bar. Custom orders are always welcome and I can work from any photo or description you send my way.
I'm so glad you allowed me to show off my ever growing collection of Boston terrier treasures. Maybe, just maybe, they'll make you smile today like they make me smile everyday! Well, at least I hope so 🙂
Kudos Kitchen By Reneé ~ Where food, art and fun collide on a regular basis!
Until we "speak" again,
Woof,