One of my favorite things to paint are food blogger wine glasses. They make me happy because they hold sentimental meaning for the recipient…and plenty of wine too!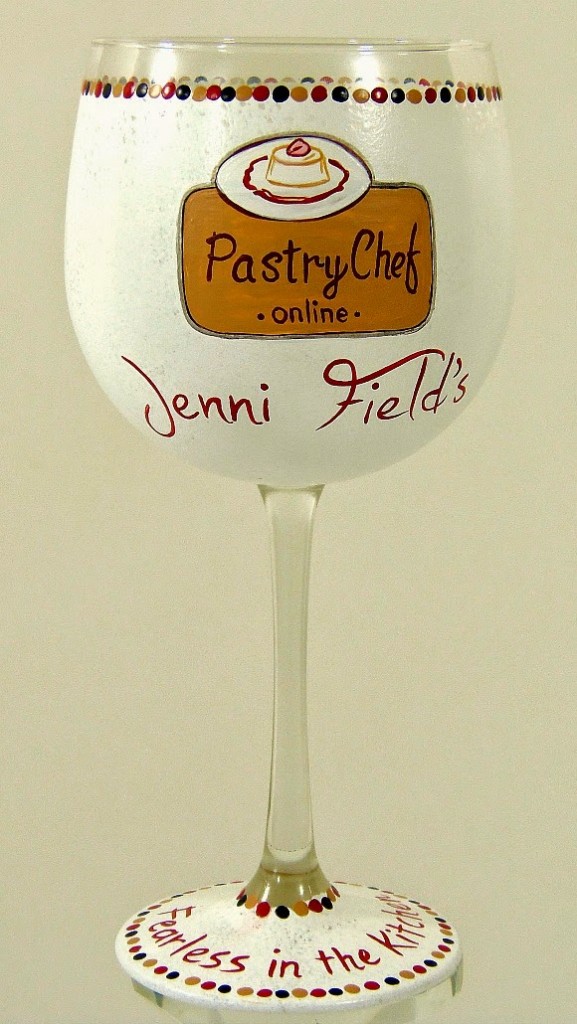 Since I'm a food blogger, who happens to also run a hand painted glassware business, it seems only fitting that my favorite things to paint would be wine glasses (or any other type of glass item) for other food bloggers.

Jenni Field, of Jenni Field's Pastry Chef Online is someone I've met on social media through the food blogging community. She's someone I've been fortunate enough to call my friend for the past several years. Like all bloggers, our site designs are very, very special to us! Because of this, Jenni's glass was extra fun for me to paint knowing that she would be enjoying it whether its full of wine, or just sitting empty on the shelf. It's a keepsake she'll have forever, and that makes me smile.
The first thing I did when painting Jenni's wine glass was to pull up her blog on my tablet. My kindle is a wonderful resource for me when I'm painting. I use it all the time to visit websites, and to get inspiration. Both for for painting, and for recipes.
After I plan out how I want the design to look on the glass, I then get busy painting.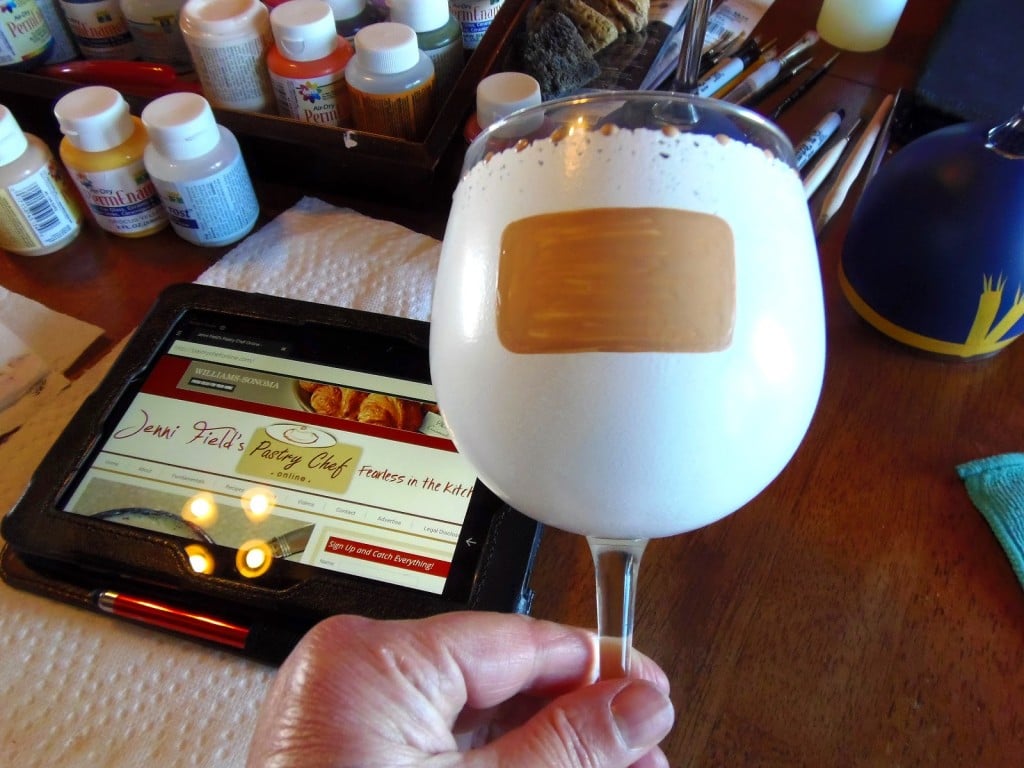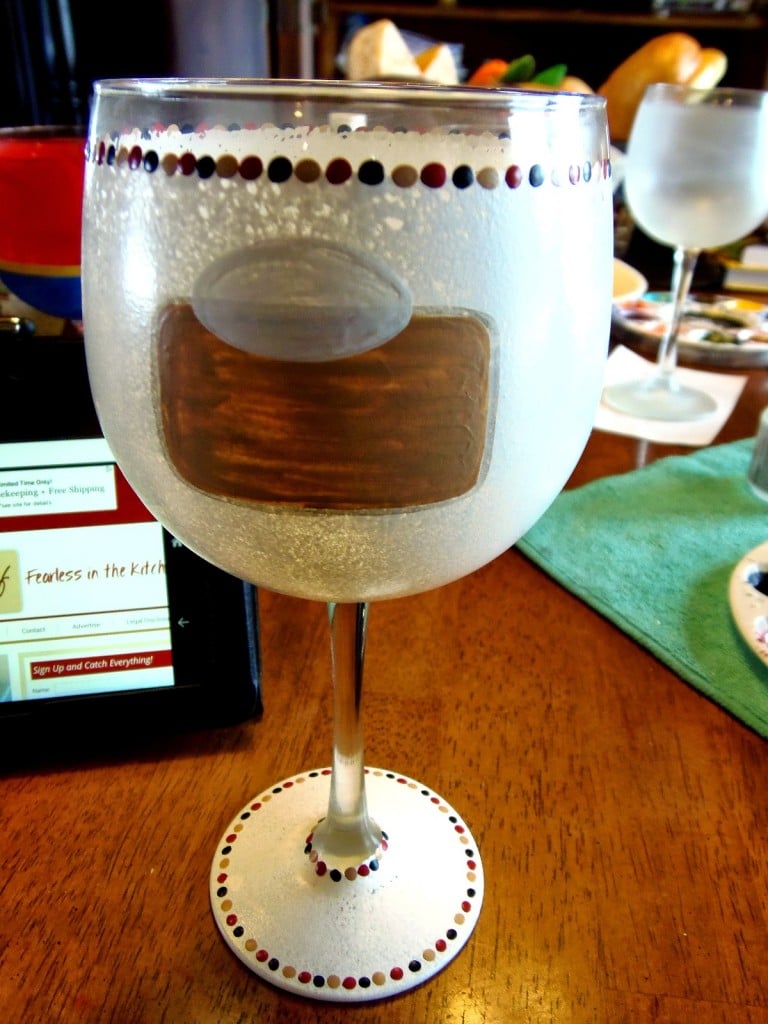 Whoops! Sometimes I make mistakes and I have to paint over it (or scratch the paint off). I'm very particular about having things centered.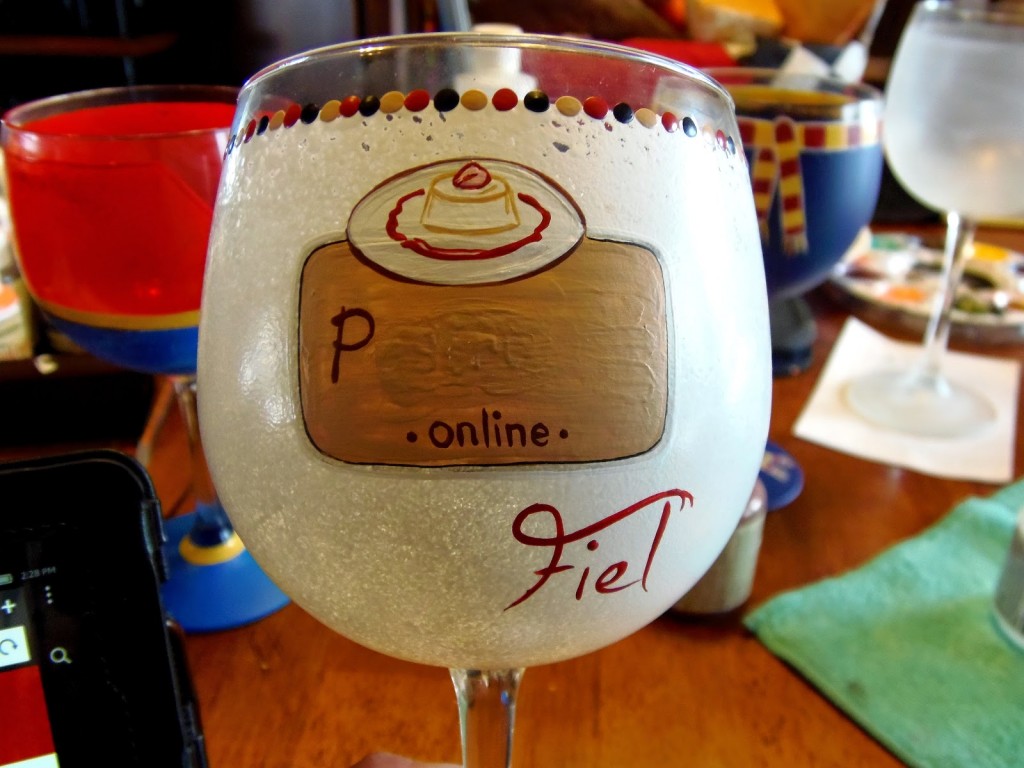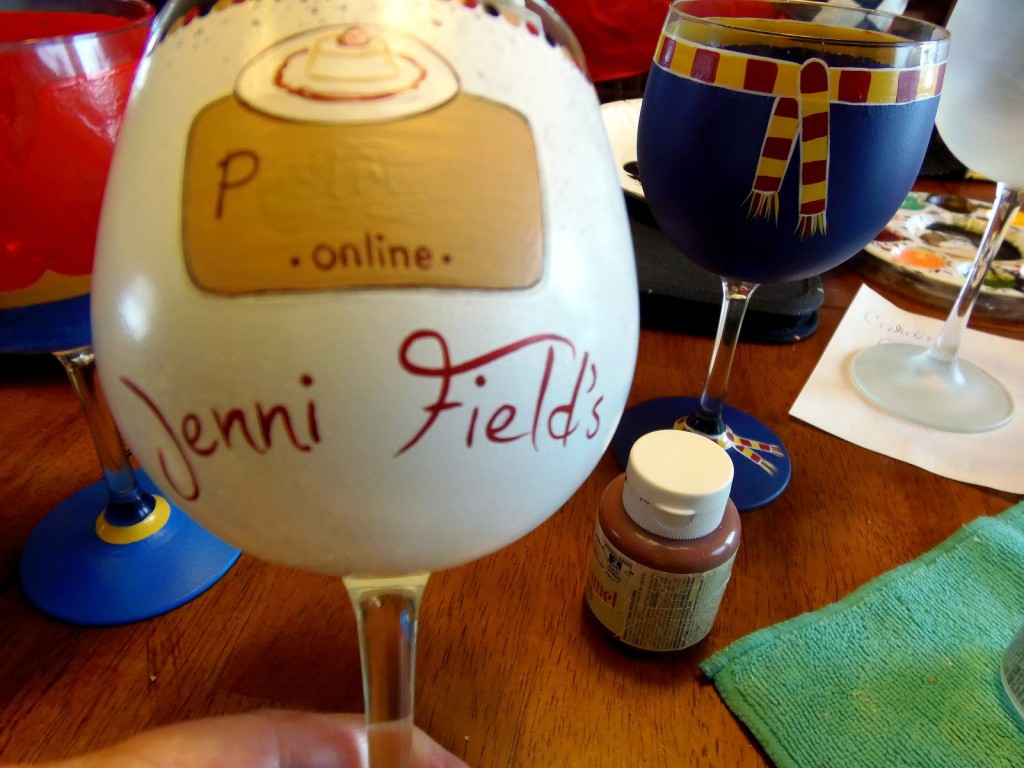 There. That's better. Even though I'm very particular about my work, it's never perfect and never an exact duplicate of a design. I do all my painting strictly by hand/eye coordination and never use any aids other than a photo or my tablet to work from. I think that's part of the charm of my work, and I hope that you think so too.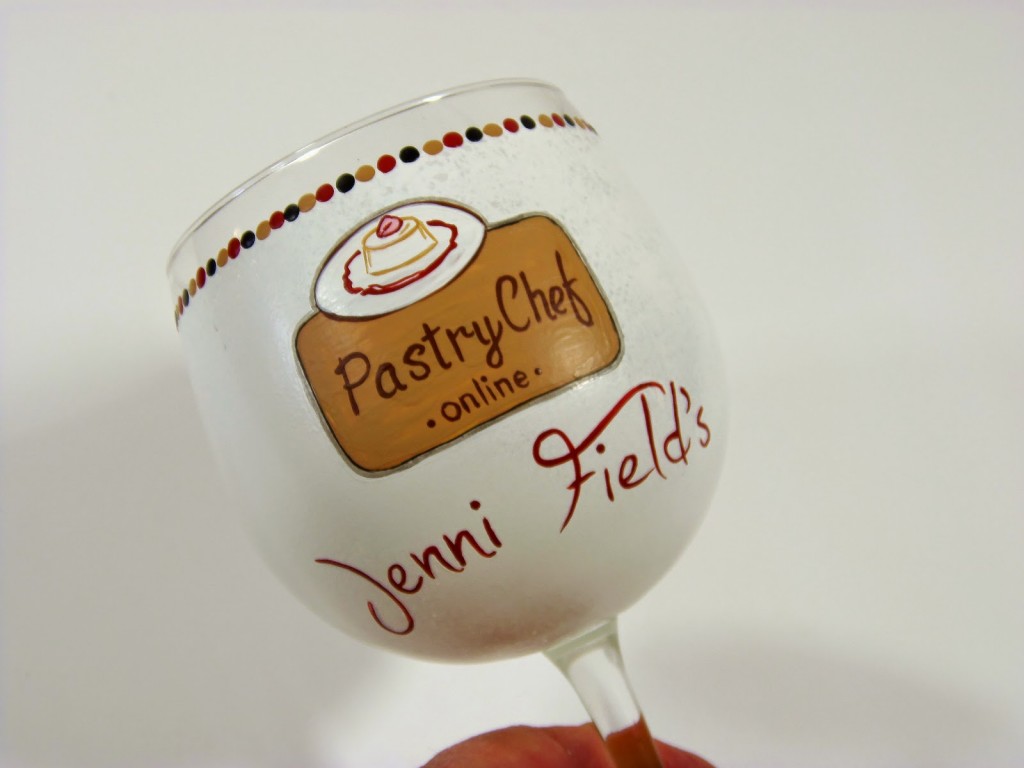 If you don't already know Jenni and her wickedly funny sense of humor, then let me suggest you visit her blog, like her page on Facebook, tweet her up on Twitter and check out her channel on YouTube. Jenni really knows her stuff when it come to all things baking. She is a constant wealth of information, and she's a great source of inspiration and laughter to anyone who knows her…and; she's Fearless in the Kitchen!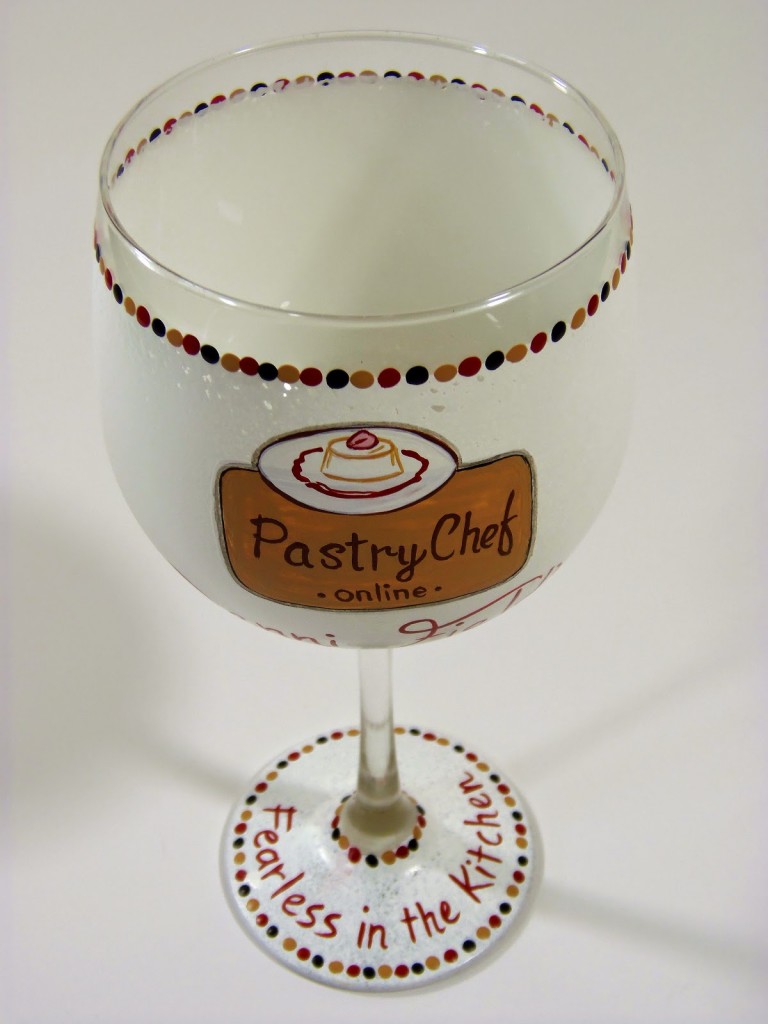 I love knowing that Jenni is using, and enjoying, her glass. She posting this picture on social media to prove it! Cheers to you Jenni Field!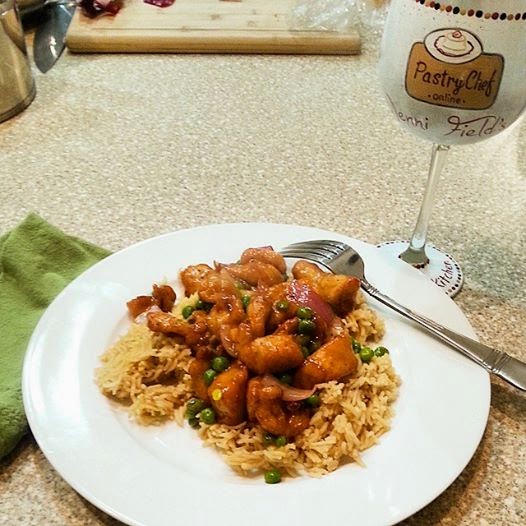 Kudos Kitchen by Renée ~ Where food, art and fun collide on a regular basis!
Until we paint again,