The thrive at five weekly meal planning group brings you five main courses, and two sides for the second week of September 2017.
If you're familiar with this weekly meal planning feature, you'll notice that the bonus dishes offered have been decreased from three selections to two. The Thrive At Five food blogger group is going through some changes which will limit our offerings of bonus recipes for the time being. That said, we will continue to bring you our five main course selections for your consideration every week, and every Friday, without fail.
This week for your five main course selections we're bringing you an Hawaiian inspired turkey meatball dish with the flavors of the Hawaiian islands, a family favorite easy and comforting weeknight roast chicken dinner, a slow cooker chili mac that's loaded with tons of cheese, an amazing Asian Chicken Spicy Thai Peanut Sauce for those who like a little heat, and a bright and colorful vegetarian dish called Mexican Black Rice Pumpkin Salad that is a feast for the eyes as well as the taste buds.
By clicking on any of the following recipe titles you'll be taken directly to that blogger's website to learn more about that particular recipe, find the full ingredient list, along with the complete and easy cooking instructions so you can plan your weekly meals accordingly.
First up;
Hawaiian Turkey Meatball Noodle Bowl from Art From My Table
Easy Weeknight Roast Chicken from The Cook's Pyjamas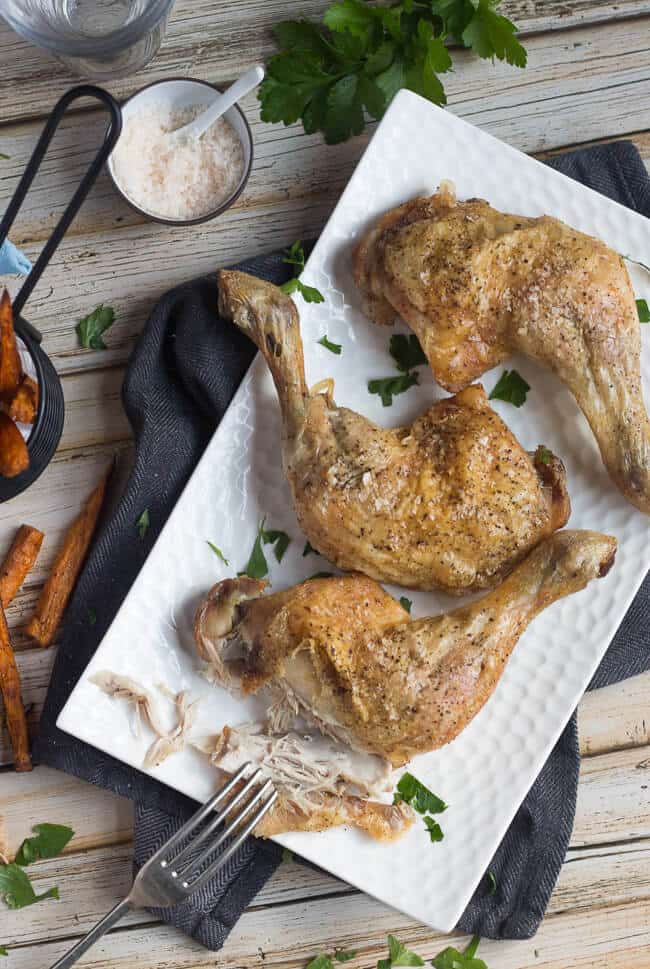 Slow Cooker Chili Mac from (yours truly) Kudos Kitchen
Mexican Black Rice Pumpkin Salad from Sprinkles & Sprouts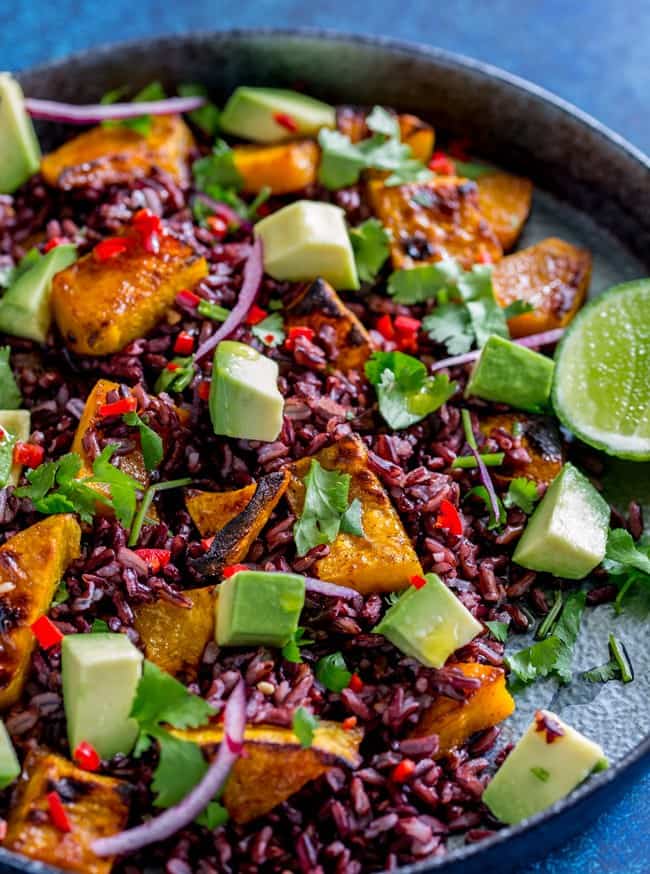 Chicken in Spicy Thai Peanut Sauce from Food, Folks & Fun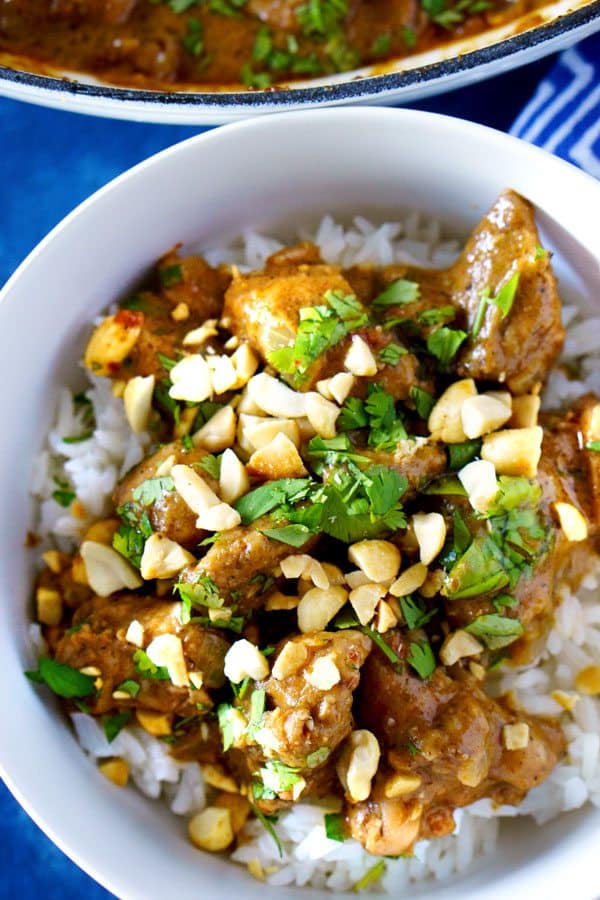 And for your two bonus recipes we're brining for your consideration a wonderful seasonal recipe for homemade caramel apples, and a healthy and filling recipe for peanut butter protein bars. Both of these recipes will make the kids very happy!
Homemade Caramel Apples from Carrie's Home Cooking
Peanut Butter Protein Bars from Art From My Table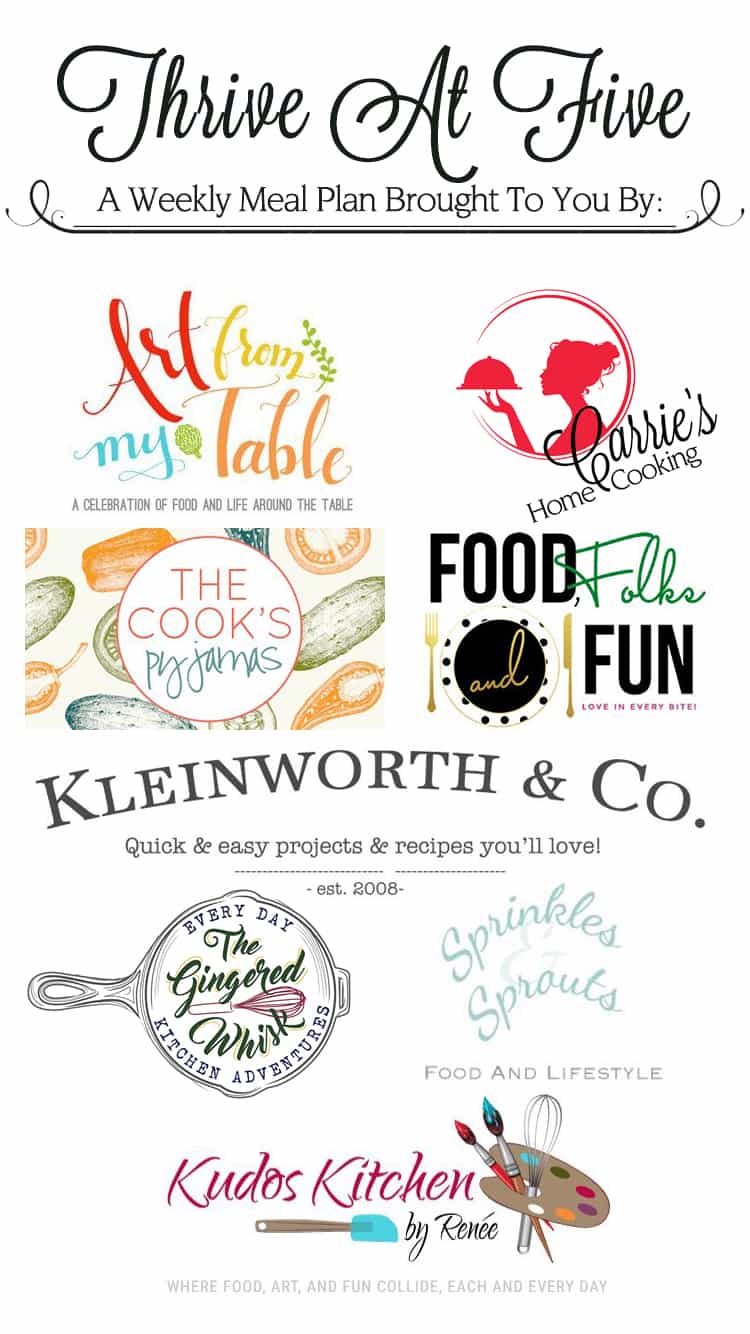 I hope you've enjoyed these recipe selections as much as we've enjoyed bringing them to you. Should you have any comments or questions, please con't hesitate to contact me, or leave them for me in the comment section at the bottom of this post. I love answering you questions and will do my best to get you an answer straight away!
For additional information regarding my Kudos Kitchen recipes and painted fabrics and glassware items, please follow me on:
FACEBOOK, PINTEREST, INSTAGRAM, TWITTER, YOUTUBE and MY SHOP
Kudos Kitchen by Renée ~ Where food, art, and fun collide each and every day!
Until we eat again, I hope you have a delicious day!