It's the first week of October and the Thrive At Five weekly meal planning group brings you a selection of five easy and seasonal main courses and two bonus recipes that feature fall's favorite fruit, the tempting apple.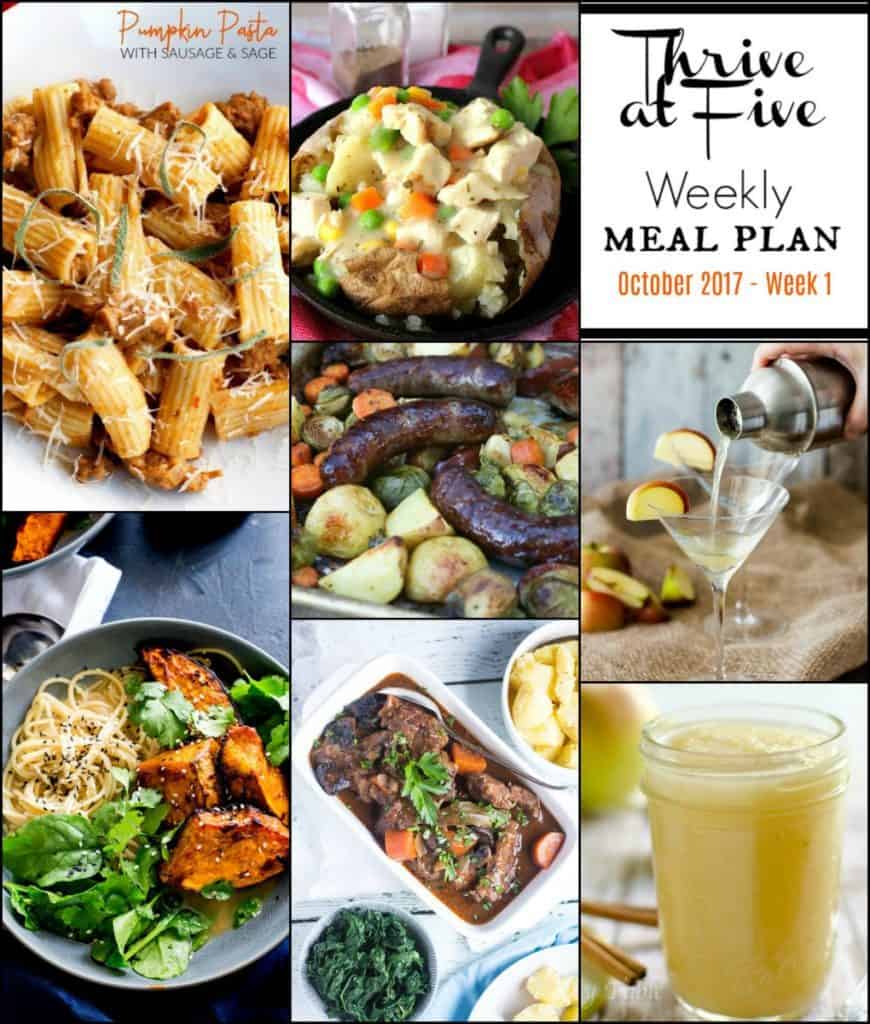 This week the Thrive at Five group of food bloggers brings you five weekly meal planning main courses that range from a seasonal pumpkin pasta, a fast and easy chicken pot potato, a hearty beef and mushroom stew, an Oktoberfest favorite Brat and veggie dish, and an seasonally inspired Asian dish of miso ramen and pumpkin. 
By clicking on the recipe titles below you'll be taken directly to the food bloggers site, and that particular recipe. From there you can read more about your desired recipe and get the full list of ingredients and the complete instructions for making the dish it at home.
Chicken Pot Potatoes from (yours truly) Kudos Kitchen by Renee. This recipe is comforting, quick, and a family pleaser. Perfect for busy weeknights!
Pumpkin Sausage Pasta from Food, Folks & Fun  The flavors of pumpkin, sausage and sage are made for each other.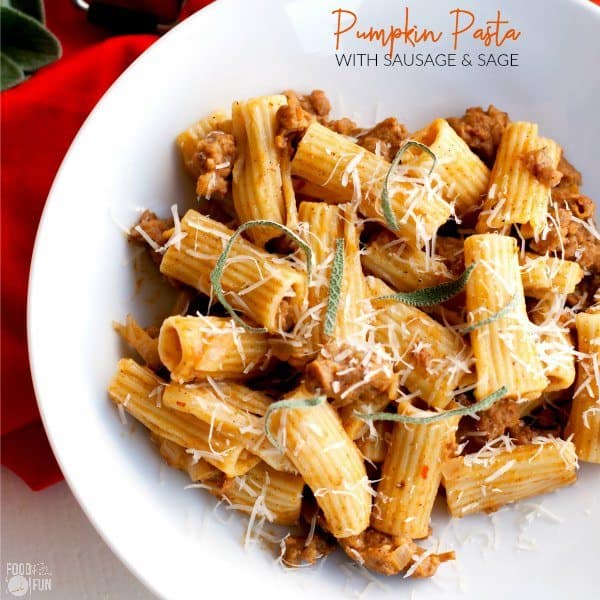 Sheet Pan Brats and Veggies from Carrie's Home Cooking – Oktoberfest wouldn't be the same without brats! Make this ASAP!
Miso Ramen Roast Pumpkin from Sprinkles & Sprouts I love the refined visual of this dish. It looks like a delicious work of art!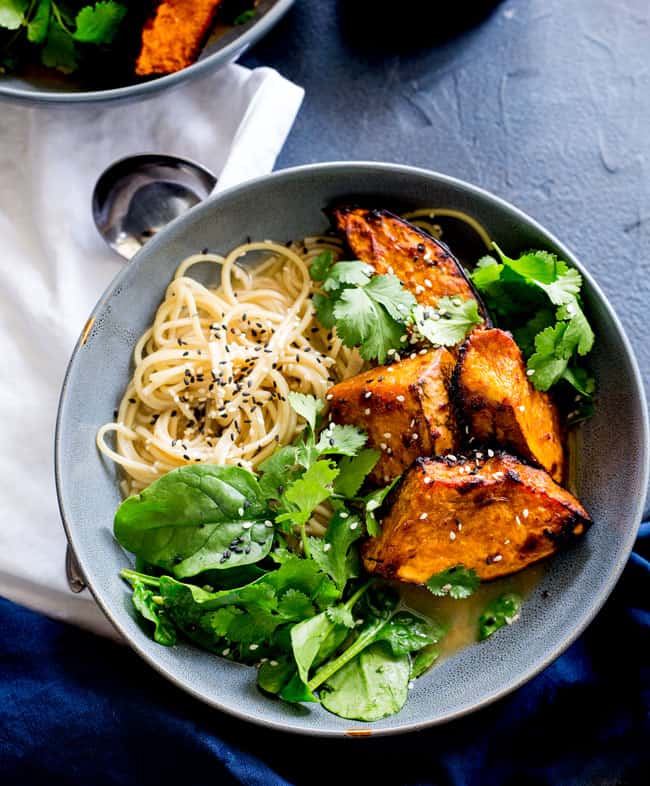 Slow Cooker Beef and Mushroom Stew from The Cook's Pyjamas  Hearty and comforting. There is nothing I don't love about this dish!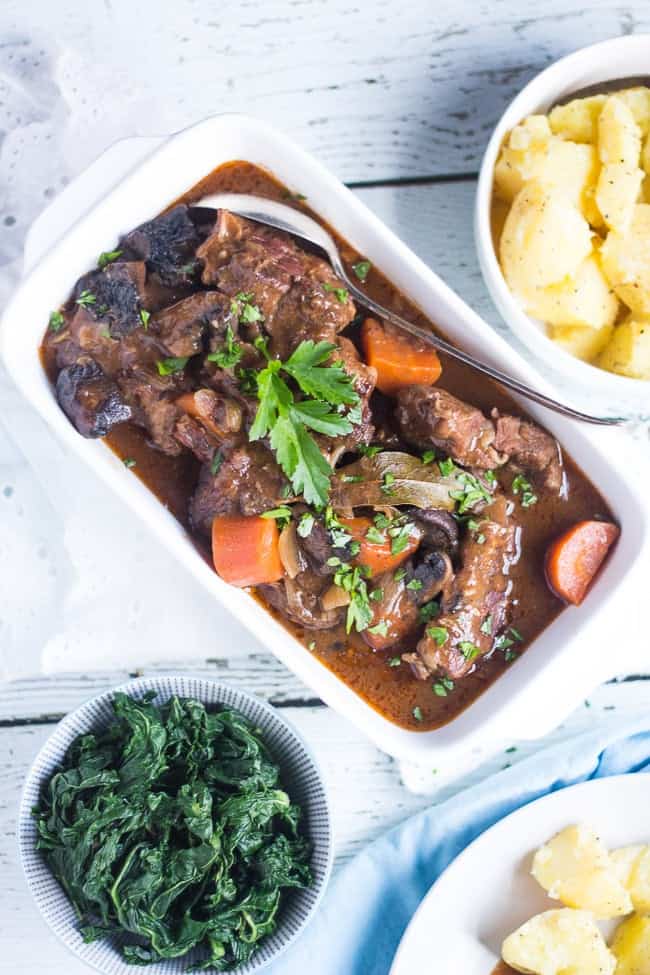 This week your two bonus recipes are two seasonally delicious apple recipes. One for when you're being good, and one for when you're not. LOL Just kidding. Everything in moderation, folks!
Sugarless Applesauce from Art From My Table – No need to tamper with Mother Nature's finest. Pure perfection!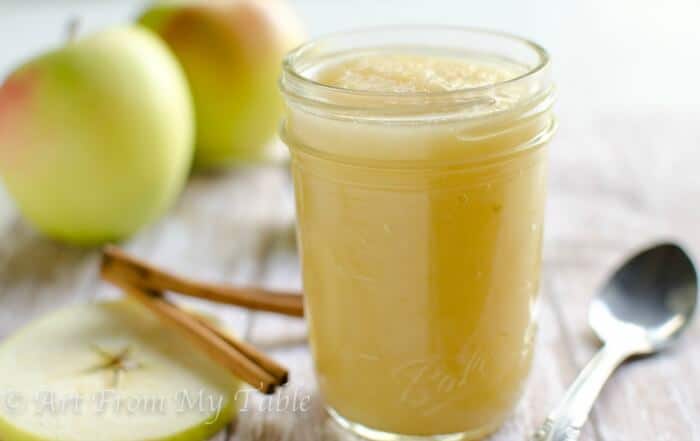 Toffee Apple Martini from Sprinkles & Sprouts  This is such a beautiful cocktail. I love everything about it!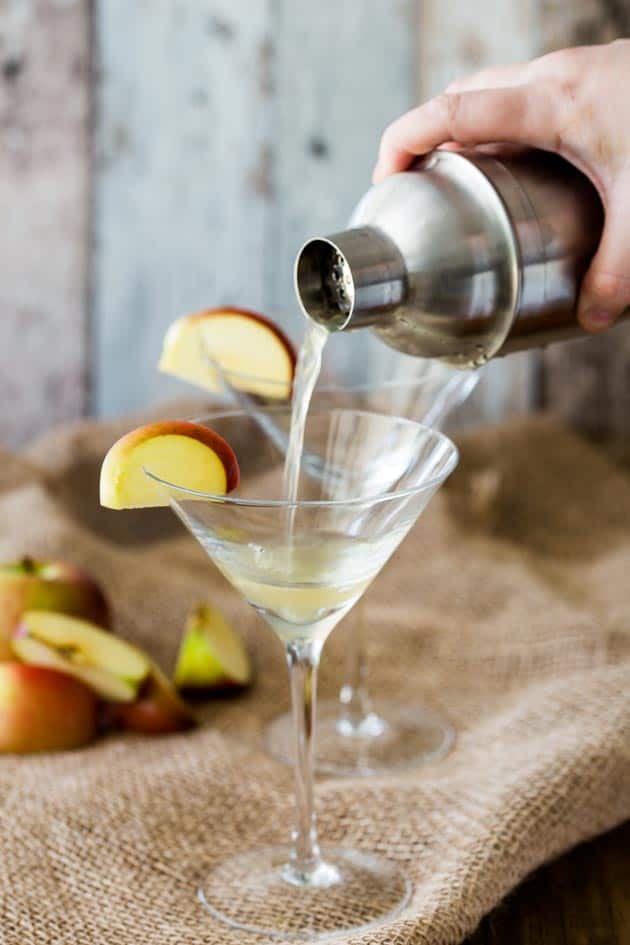 I hope you've enjoyed all the recipes the Thrive At Five group of food bloggers have brought to you for your weekly meal planning for the fourth week of September as much as we've enjoyed bringing them to you.
Should you have any questions or comments for me regarding these, or any, recipe you see on my blog, please don't hesitate to contact me directly or leave a comment for me in the comment section. It is always my pleasure to answer any and all questions as soon as possible.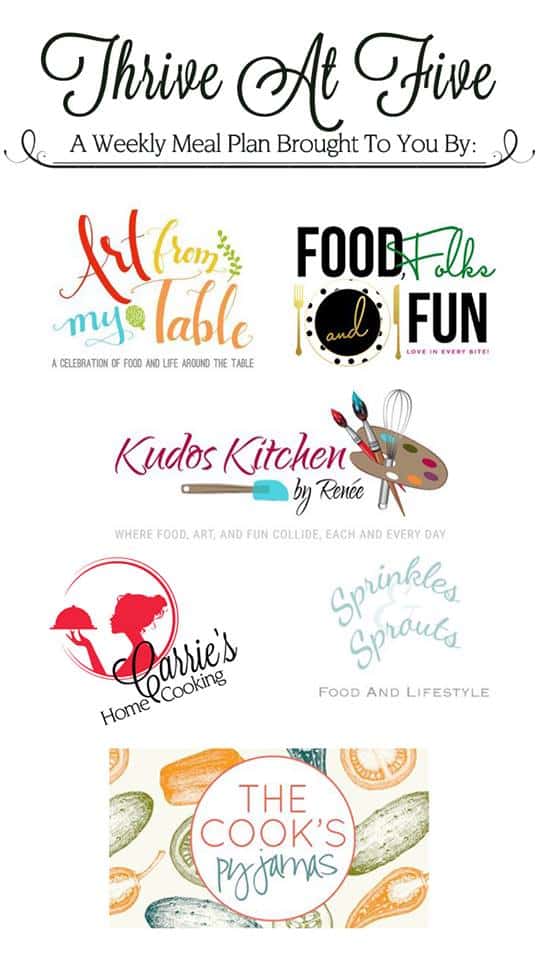 For additional information regarding my Kudos Kitchen recipes, or my hand painted glassware or fabric items, please follow me on:
FACEBOOK, PINTEREST, INSTAGRAM, TWITTER, YOUTUBE and MY PAINT SHOP
Kudos Kitchen by Renée ~ Where food, art, and fun collide each and every day!
Until we eat again, I hope you have a delicious day!