Thrive at Five Weekly Meal Planning is more like weekly recipe suggestions of family dinner ideas that you may not have otherwise thought of. This week we're bringing you five main course suggestions, and two bonus recipes for breakfast and dessert.
By clicking on the weekly meal planning titles below, you'll be taken directly to that food blogger's website and to that particular recipe. From there you'll find out more about the actual recipe such as the ingredient list and the full cooking instructions.
Mushroom Blue Cheese Pizza from The Cook's Pyjamas – In my mind, you can never go wrong with mushrooms and bleu cheese. I'm really anxious to try this for pizza night at our house.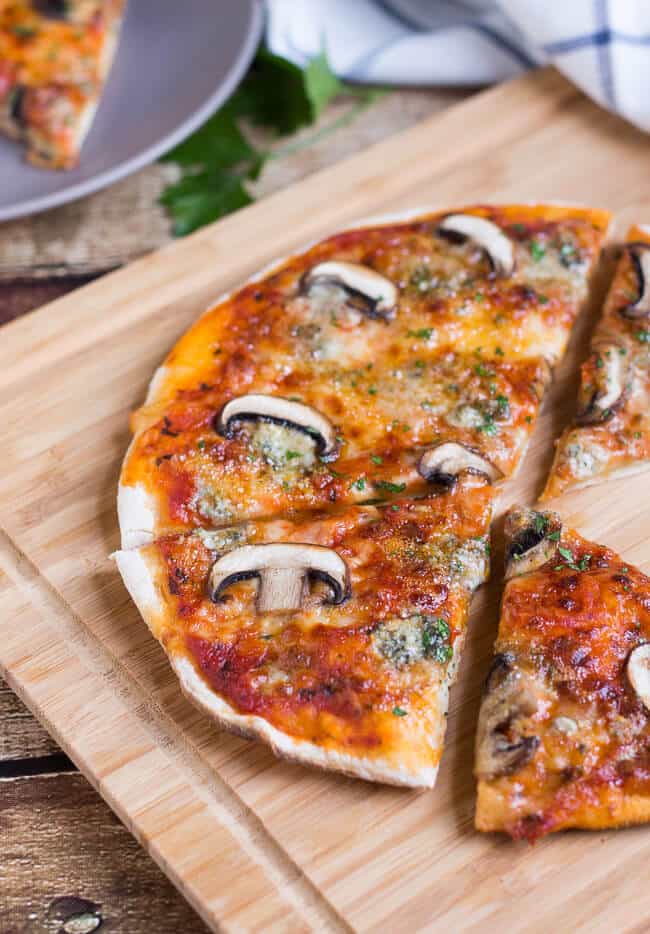 Sheet Pan Steak and Veggie from Art From My Table – I've been making a lot of sheet pan suppers lately but I've never tried one with steak. This looks really good, especially with that sauce!
Easy Chicken Parmesan from Carrie's Home Cooking – Everyone loves a classic Italian chicken Parmesan. I love that this recipe is so easy.
Black Rice, Goat Cheese and Pumpkin Salad from Sprinkles & Sprouts – I think the saying "Eat the rainbow" came from this meal. It looks incredibly colorful and delicious. Plus, I love black rice. If you've never made black rice before, you really need to make this recipe.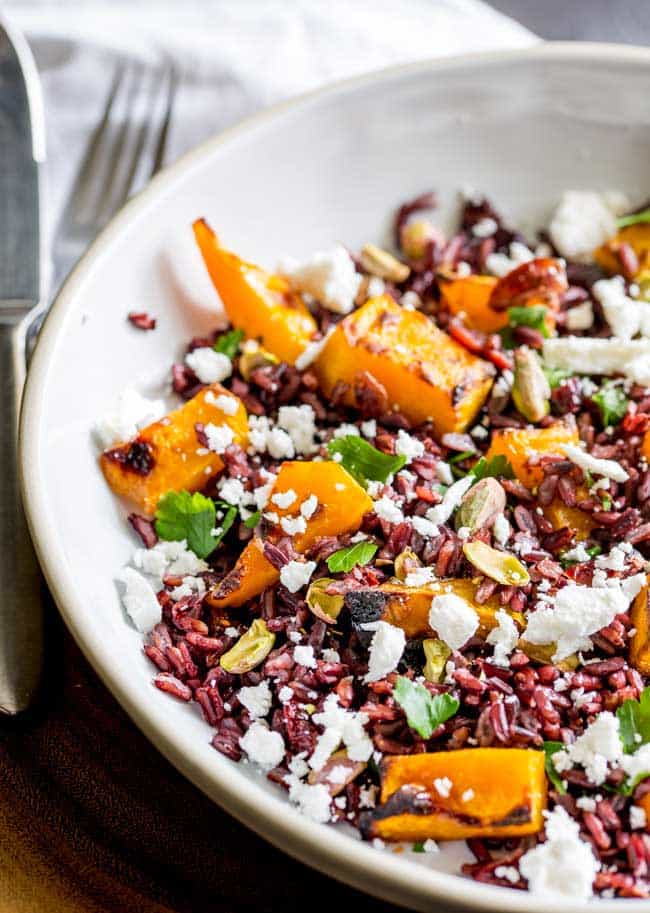 Slow Roasted Baby Back Ribs from (yours truly) Kudos Kitchen by Renee – I make this recipe ALL THE TIME. It's one of my families very favorite dinners.You'll probably be surprised at the tiny ingredient list, but the HUGE flavor.
And now your two bonus recipes are ones I think you'll really enjoy, so save room in your belly!
Pumpkin Churro Waffles from Food, Folks & Fun – Have you ever seen a breakfast that looks sweeter than this? Not me! Cinnamon and sugar lovers, better make this recipe STAT!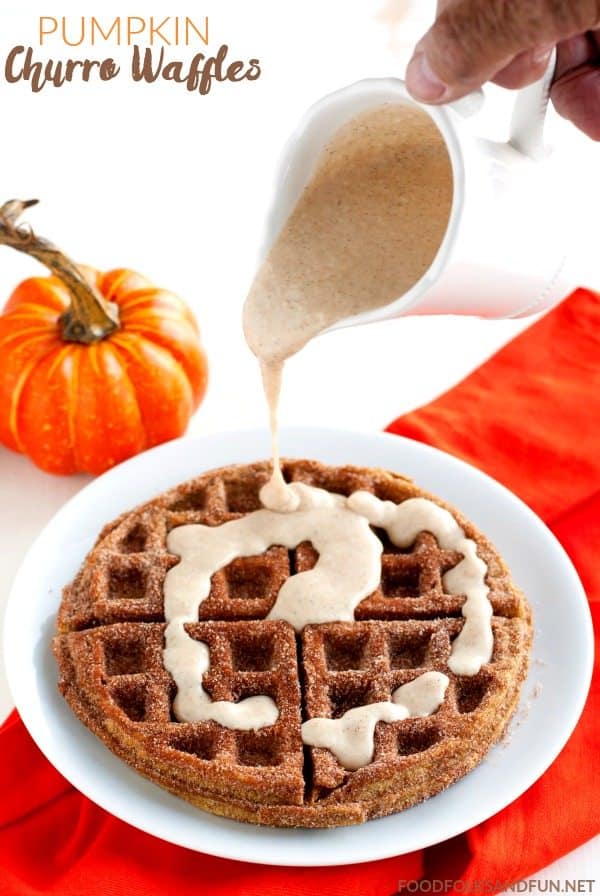 Amish Sweet Potato Cookies from (yours truly) Kudos Kitchen by Renee – These cookies are incredibly soft and flavorful. The unexpected use of sweet potatoes in this cookie recipe mimics the flavor of pumpkin…but it's not!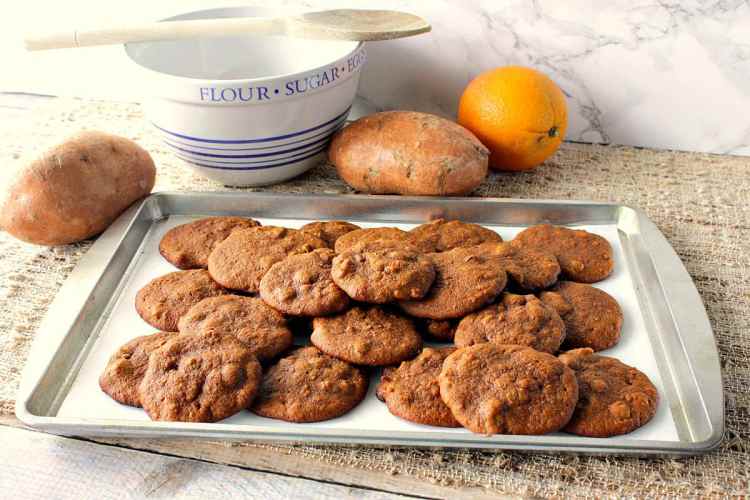 Dear Friends and Readers;
Within the next few weeks the weekly meal planning group, Thrive At Five, will be disbanding. While I've enjoyed being a part of this group, I'm looking forward to going in another direction every Friday here on Kudos Kitchen. I'm not 100% what direction I'll be heading just yet, and it may still be a recipe sharing selection feature, but I don't know just yet. Over the next few weeks, I'll mull it over and decide.
In the meantime, if you have any ideas or suggests on what you'd like me to bring to you on Friday's, please let me know by contacting me directly or by leaving me a comment in the comment section. Your opinion is very important to me, so please don't be shy to let me know what you're thinking. I'd appreciate it! 
For additional information regarding my Kudos Kitchen recipes and hand painted glassware and fabric items, please follow me on:
FACEBOOK, PINTEREST, INSTAGRAM, TWITTER, YOUTUBE and MY PAINT SHOP
Kudos Kitchen by Renée ~ Where food, art, and fun collide each and every day!
Until we eat again, I hope you have a delicious day!