I've just started participating in Thrive At Five, which is a weekly meal planning system designed to help you plan your family dinners for every week, and every month of the year. This is my very first post for Thrive At Five, and I hope it's a feature that you'll will enjoy and find useful.
Each and every Friday the Thrive At Five group of eight food bloggers will feature five family-friendly main courses, along with three bonus recipes such as appetizers, side dishes, and desserts. The idea behind Thrive At Five is intended to take some of the stress out your weekly meal planning, and grocery store shopping. All the recipes we will be sharing are family friendly, easy to make dishes using fresh seasonal ingredients.
I'm very happy to be part of the Thrive At Five team of food bloggers and am excited to be taking part in this convenient way of sharing smart and delicious weekly meal planning ideas with you, our readers. So make a note to check back here EVERY FRIDAY to find out what we're serving up. I can guarantee that each recipe we share will be family tested, and taste bud approved!
For the month of July (week one, menu plan #33), we'll be starting off with a BANG! Fourth of July Humor you guys! 😉
Please click on the title of each recipe listed below and you'll be taken directly to the food blogger's site for the printable recipe and more information on that particular dish which will help you plan your dinner menus for the upcoming week.
Easy BBQ Beef Brisket – From Kleinworth & Co.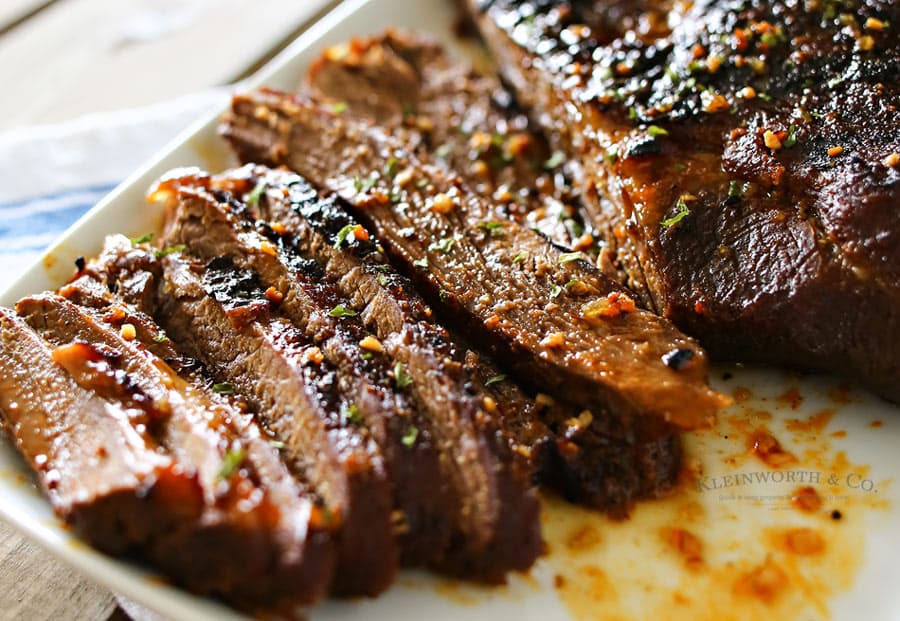 Scattered Sushi Rice Bowls – From The Cooks Pyjamas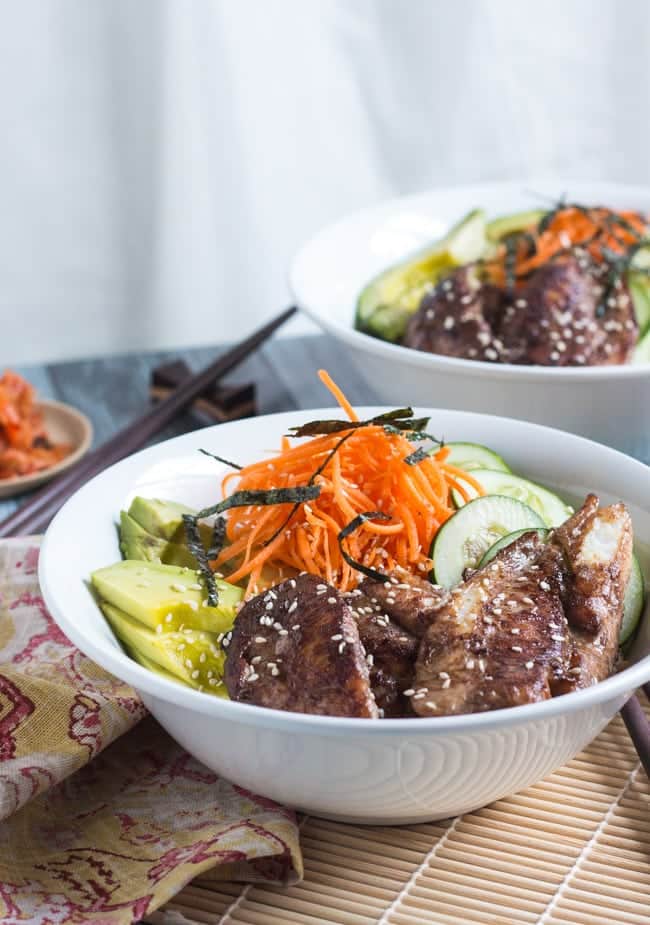 Loaded Vegetarian Quesadillas with Goat Cheese, Corn, Black Beans & Poblano – From Food, Folks & Fun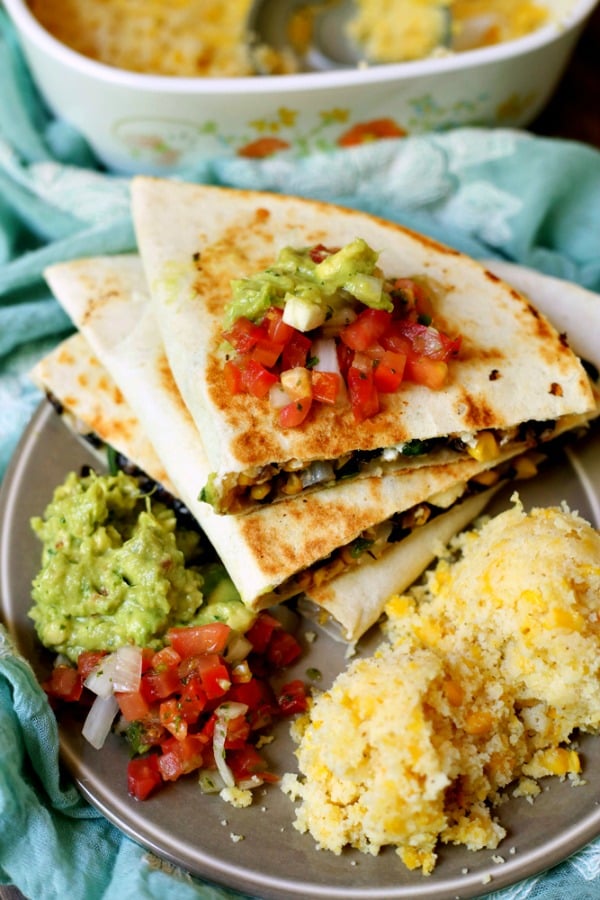 Crock Pot Chicken Ramen – From The Gingered Whisk
Sheet Pan Lemon Ginger Shrimp Supper – From yours truly, Kudos Kitchen by Renee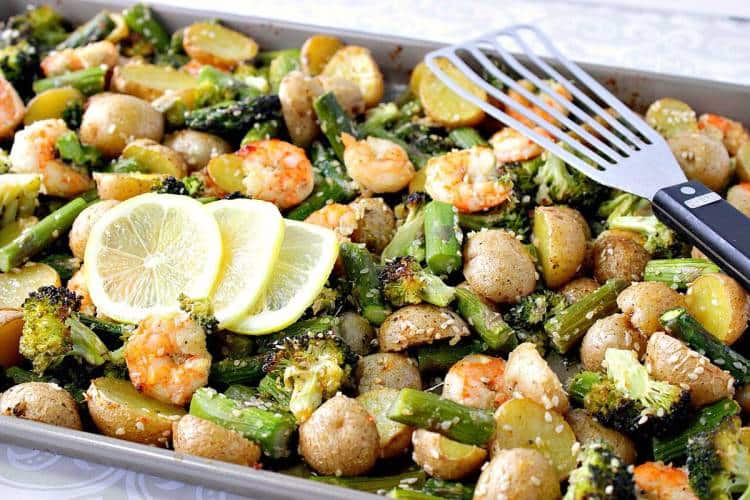 And your the three bonus recipes are:
Presidents Day Parfait – From Art From My Table
Made From Scratch Fudgesicles – From Carrie's Home Cooking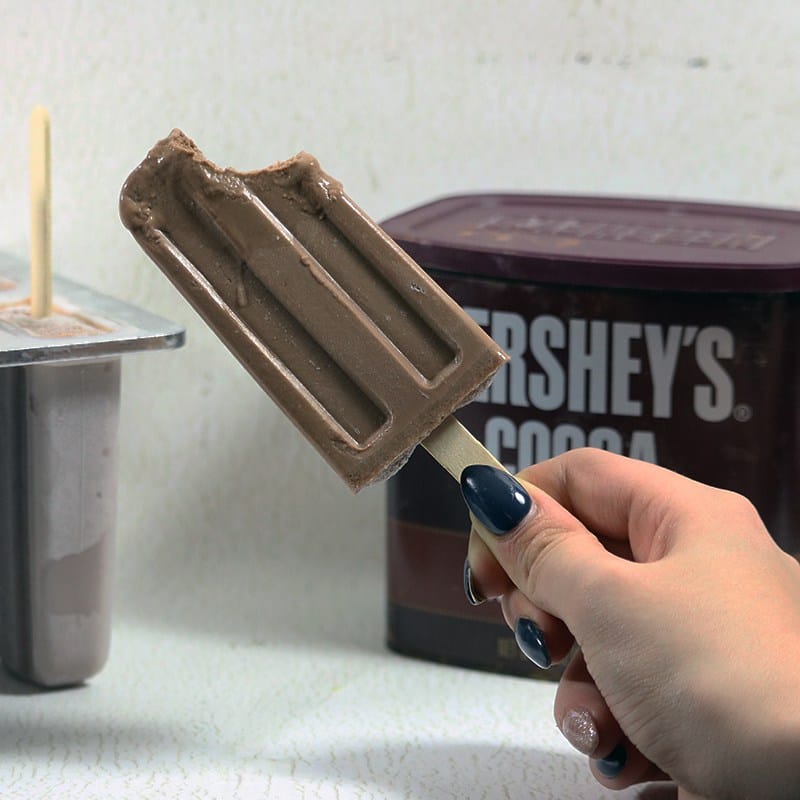 10 Minute Greek Inspired Couscous – From Sprinkles & Sprouts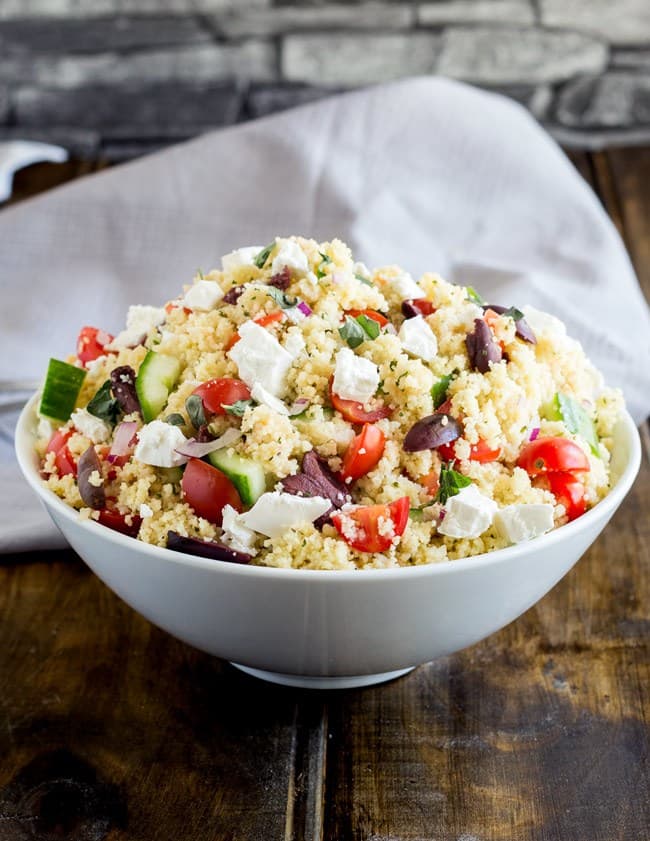 That's quite a tasty selection of recipes, don't you think? I hope you'll enjoy making and serving some, or hopefully all, of these dishes to your family in the weeks to come. We've definitely covered all the bases for this first week of July 2017. From beef, chicken, and seafood, to vegetarian. Not to mention a delicious couscous side dish and two sweet dessert selections that everyone will love!
As I stated above, the whole premise of this Thrive At Five weekly meal planning feature is to make your life a tiny bit easier. We're all so busy these days that any amount of time-saving help is a welcome relief, especially in the busy summer months.
Should you have any comments or questions for me regarding this Thrive At Five weekly meal plan feature, or anything you find here on my blog, please don't hesitate to contact me directly, or leave me a comment. I'm always happy to help in any way I can.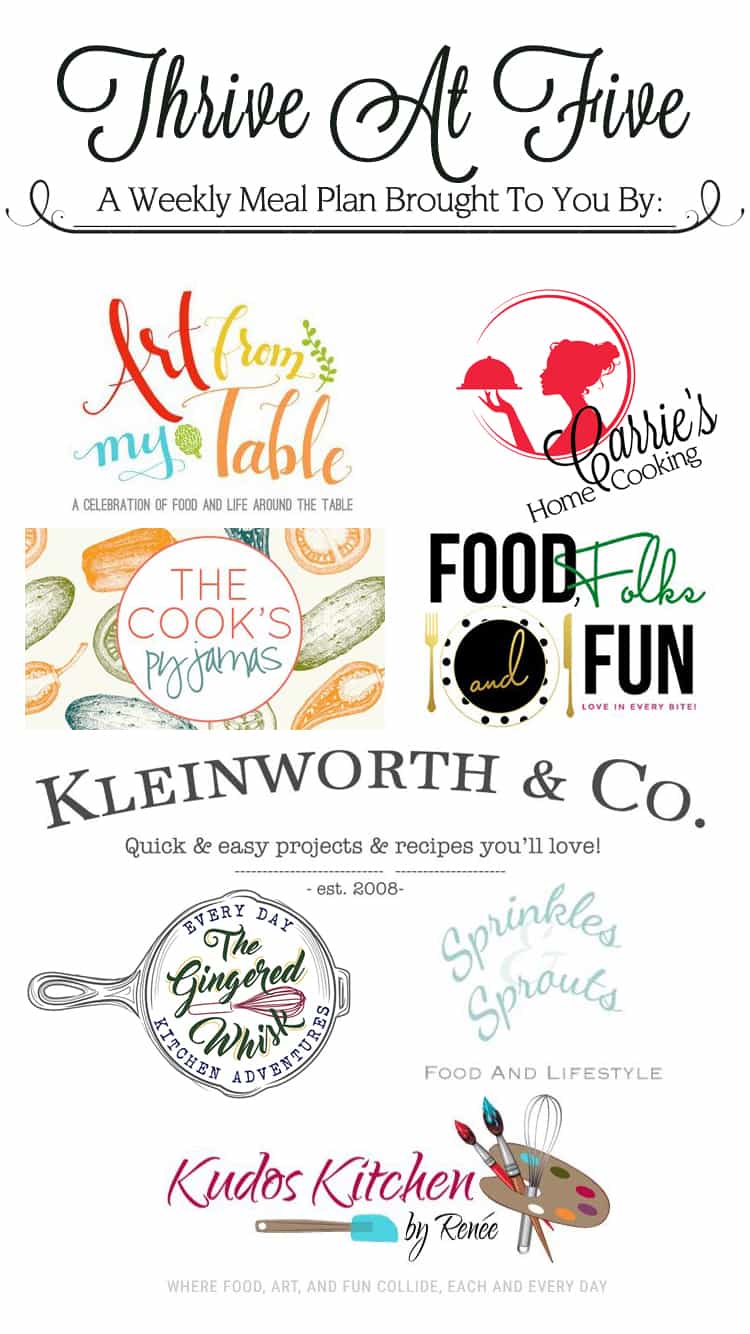 I've decided to coordinate this Thrive At Five Post with my Julia Child quote hand painted apron design. This apron design is by-far one of my most popular hand painted aprons, and it's available in my shop. This apron design makes a great gift for anyone who loves to spend quality time in the kitchen whipping up tasty food for family and friends.
All of my hand painted aprons are painted to order and unique. I paint each apron with high quality fabric paint and then heat set each design for durability and long life. All of my aprons are machine washable and dryable, but please don't use fabric softener. I also welcome special orders, so if there is something specific I can paint for you, please don't hesitate to contact me to discuss your design and for a price quote.
For more information regarding Kudos Kitchen, please follow me on: FACEBOOK, PINTEREST, INSTAGRAM, TWITTER and YOUTUBE.
Kudos Kitchen by Renée ~ Where food, art, and fun collide each and every day!
Until we eat again, I hope you have a delicious day!