Here we are again. Another Friday feature of Thrive At Five weekly meal planning to Make your life easier. Where has the summer gone, and are you ready for fall?!!
I'm not 100% sure I'm ready for Autumn and back to school, but what choice do we have? Life whips by at lightening fast speed, so if the Thrive At Five group of food bloggers can do anything to help make your life easier when it comes to weekly meal planning, then we've got you covered!
This week's roundup for your weekly meal planning main course options, brings you one grilled chicken dish, two vegetarian options, one grilled beef option, and one quick and speedy sandwich option in the form of a hybrid quesadilla.
First up is:
Grilled Teriyaki Chicken from Art From My Table
Rainbow Veggie Sushi from The Gingered Whisk
Grilled Steak Marsala from Food, Folks & Fun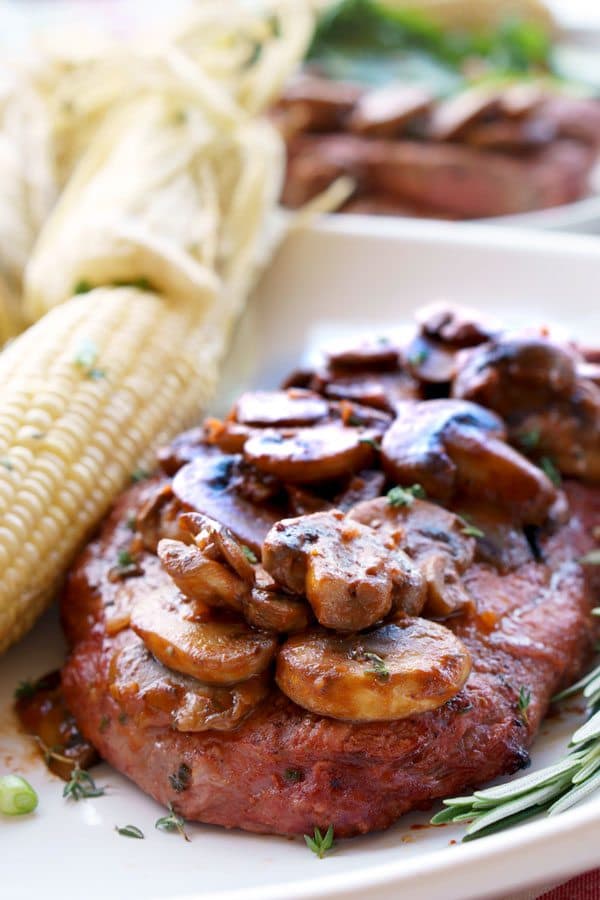 Peanut Soba Noodles with Crispy Tempeh from The Cook's Pyjamas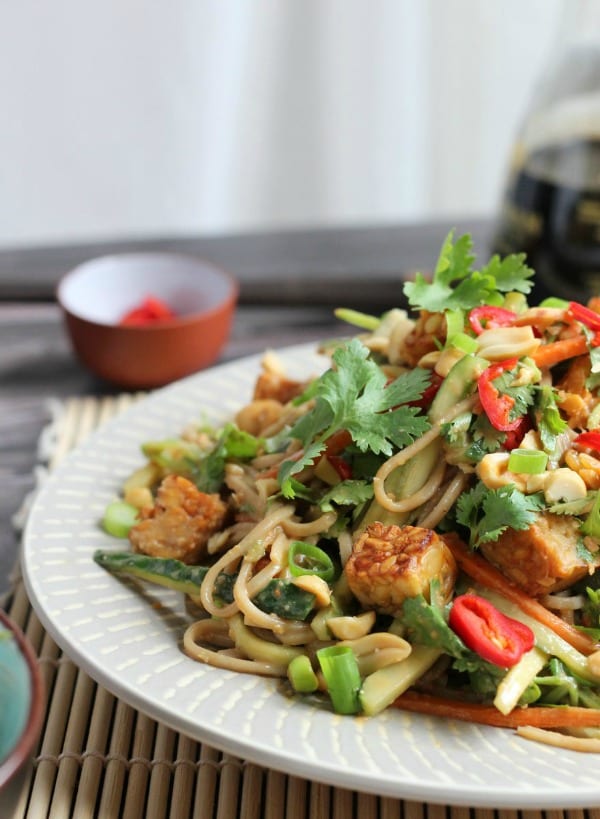 Corned Beef & Swiss Reuben Quesadillas from (yours truly) Kudos Kitchen by Renee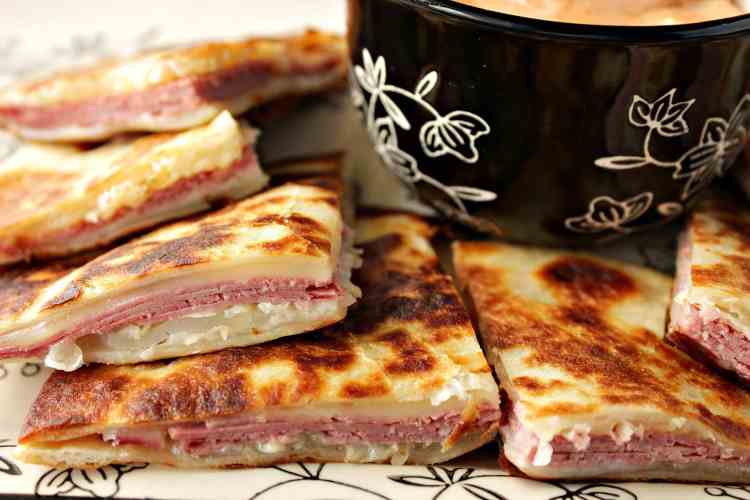 And you must have been really, really good because the two out of the three bonus recipes are desserts! How can you complain about that? LOL.
But, before you can have your dessert you must eat your veggies!
Roasted Summer Squash with Thyme and Lemon from Sprinkles & Sprouts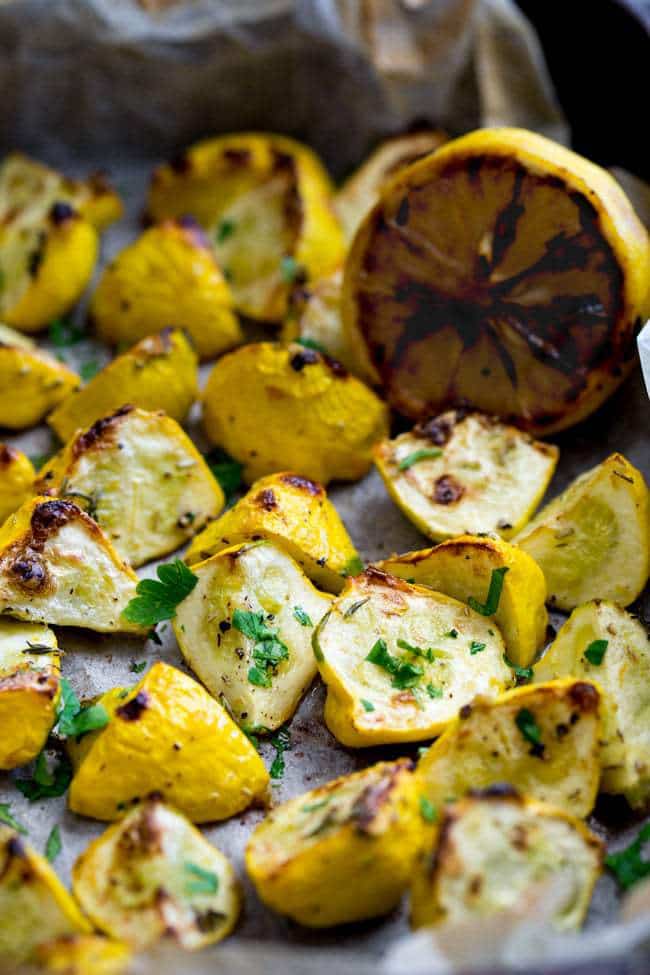 Frozen Chocolate Raspberry Pie from Food, Folks & Fun
Cherry Jello Poke Cake from Carrie's Home Cooking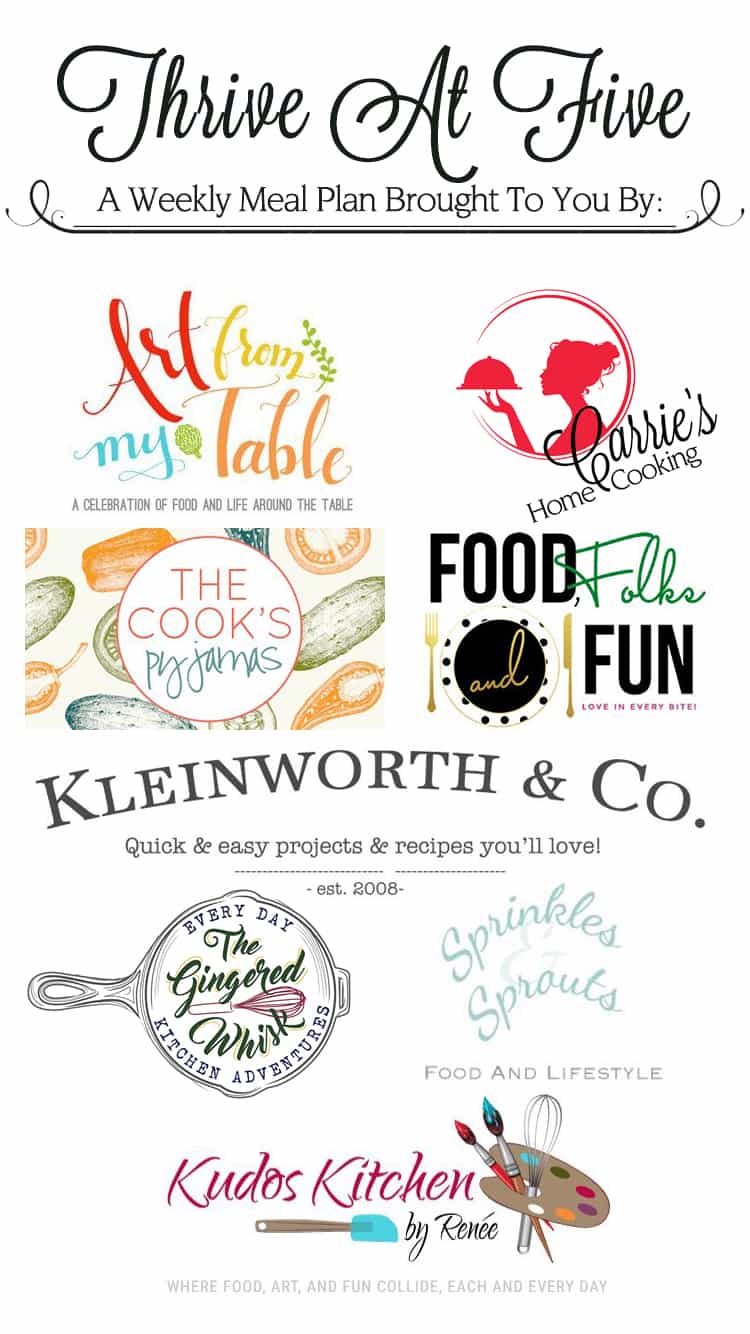 I hope you've enjoyed this selection of weekly meal planning options as much as I've enjoyed bringing them to you.
I'd love to hear your thoughts and opinions on this Thrive At Five weekly meal planning series, so I'd appreciate it if you'd contact me or leave me a comment in the comment section letting me know what you think, and if this feature is as helpful to you as I hoped it would be. Your opinions count, so please don't be shy in letting me know.
Kudos Kitchen by Renée ~ Where food, art, and fun collide each and every day!
Until we eat again, I hope you have a delicious day!