If you're looking for a weekly meal planning system to help simplify your busy life and to give you delicious and easy family friendly recipe suggestions, the Thrive At Five group of food bloggers is here to help with five main courses and three bonus recipes you're going to love!
I hope all my American friends and readers had a fabulous 4th of July. I can hardly believe that we're already beginning the second week of July because I know it will only be a matter of days before the back-to-school ads will start running on television.
Everything moves so quickly these days, and with everyone being so busy during the "lazy" days of summer (HA! Lazy my foot!), why not take a little help with your weekly meal planning that the Thrive At Five group of friendly food bloggers has to offer?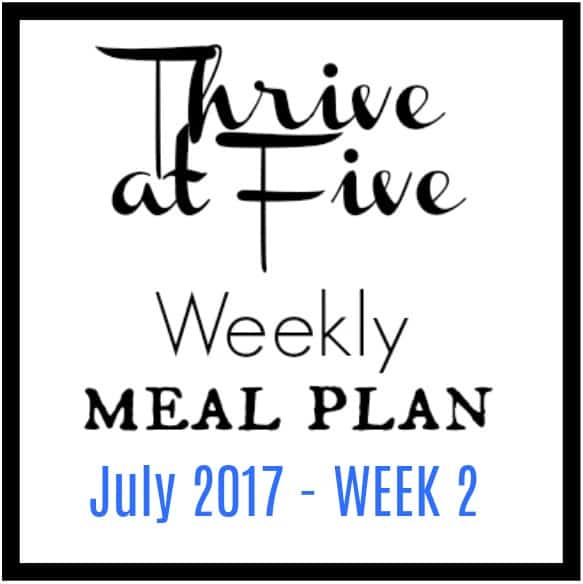 Our weekly meal planning suggestions this week are some of my favorites. They're sure to please you and your busy family when you're finally able to sit down together in the evening and enjoy a meal that is delicious and easy to prepare after a busy day.
By clicking on the title of the following recipes, you'll be taken to directly to the site of that participating blogger where you'll find more information regarding their particular recipe, along with the printable version which helps make your weekly meal planning that much easier.
For Week 2 of July 2017, we bring you the following five entrees and three bonus recipes (breakfast, lunch,appetizer, side dish or dessert). Please enjoy!
Spinach Mushroom Filet In Creamy White Wine Sauce from Klineworth & Company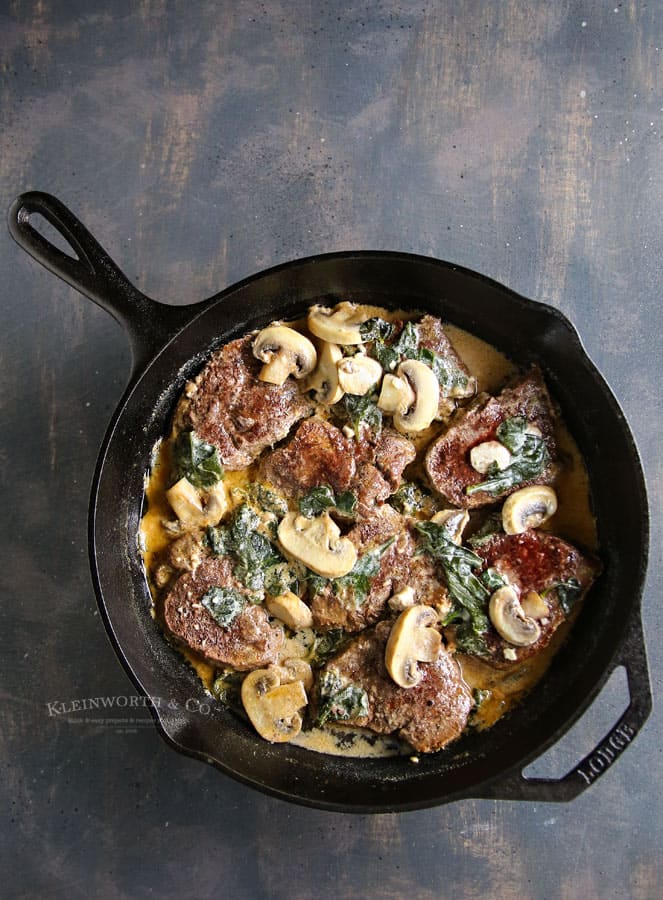 Rustic Harvest Vegetable Pizza from Art From My Table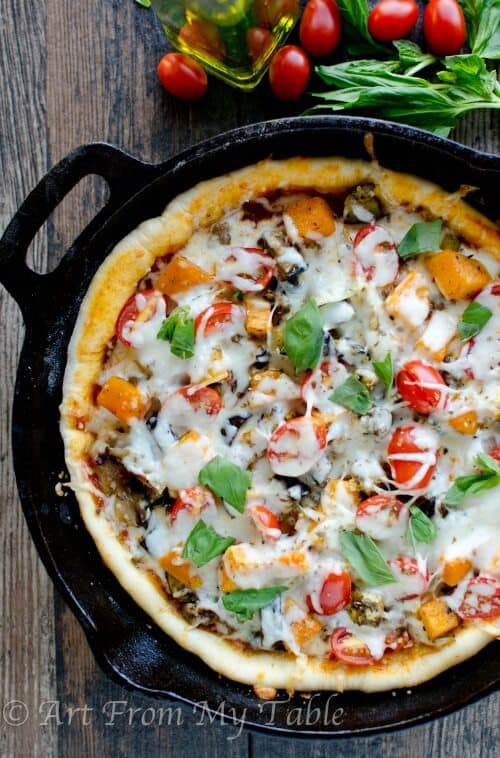 Apple Cider Thyme Grilled Chicken from Sprinkles & Sprouts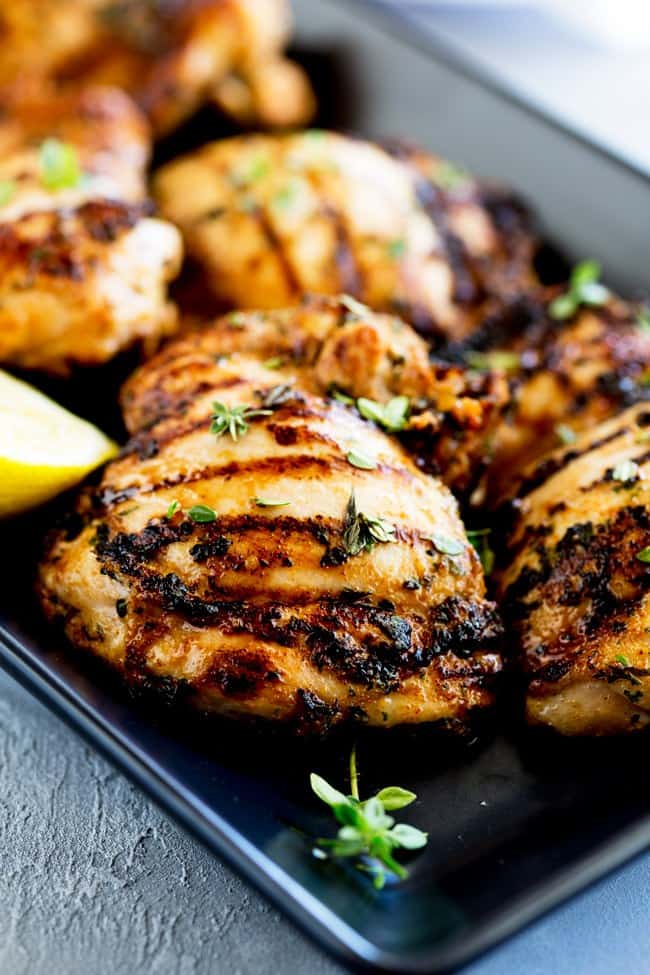 Sheet Pan Stir-Fried Chicken Teriyaki with Pineapple from Food, Folks, and Fun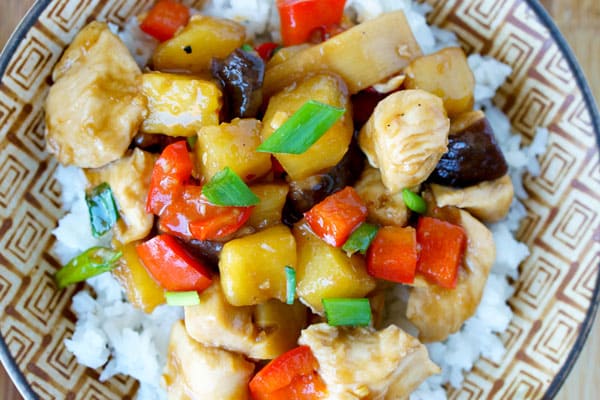 Pepperoni Pizza Macaroni and Cheese from yours truly, Kudos Kitchen by Renee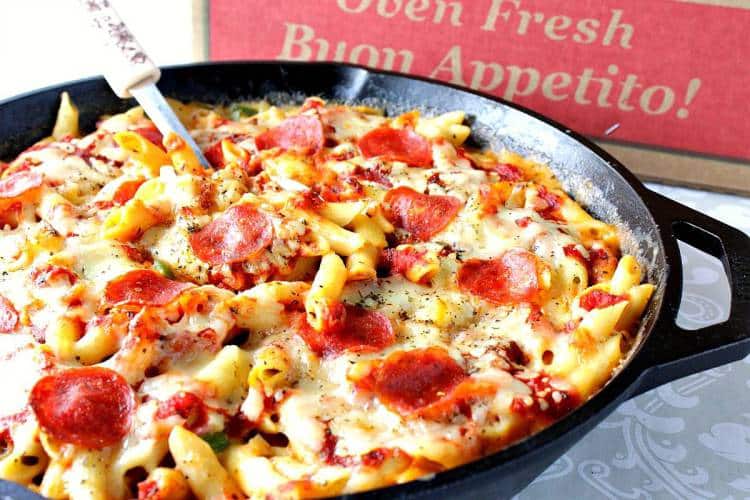 And for your three bonus recipes:
Cream Cheese Danish from Carrie's Home Cooking
Baked Nectarines In Red Wine from The Cooks Pyjamas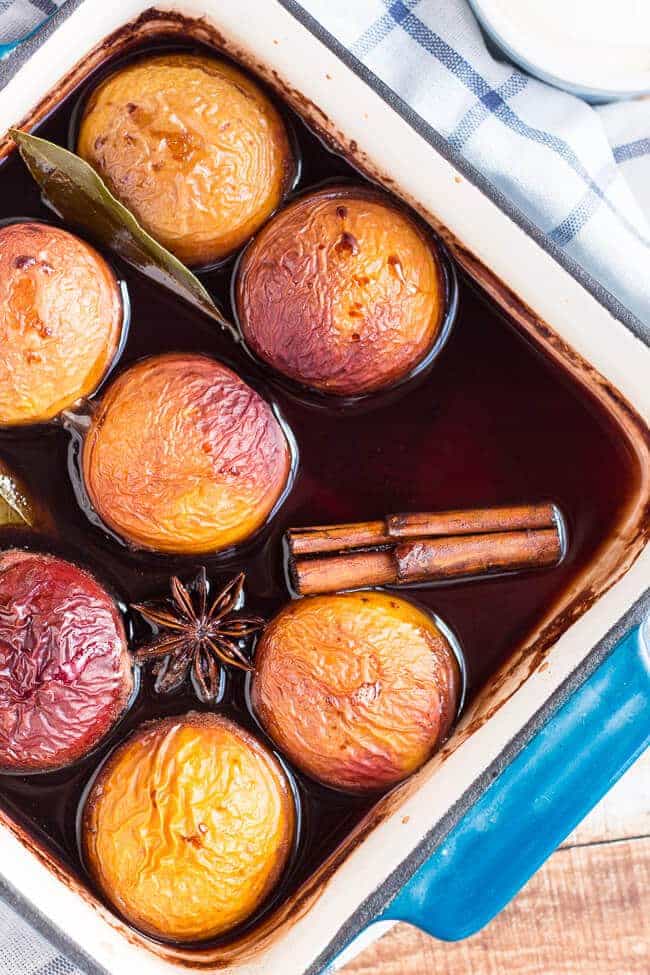 Easy Lemon Cakes from The Gingered Whisk
There, didn't I tell you they are all winners? I'm hungry just looking at all the pretty pictures which are brought to you by the Thrive At Five group of Food Bloggers! 🙂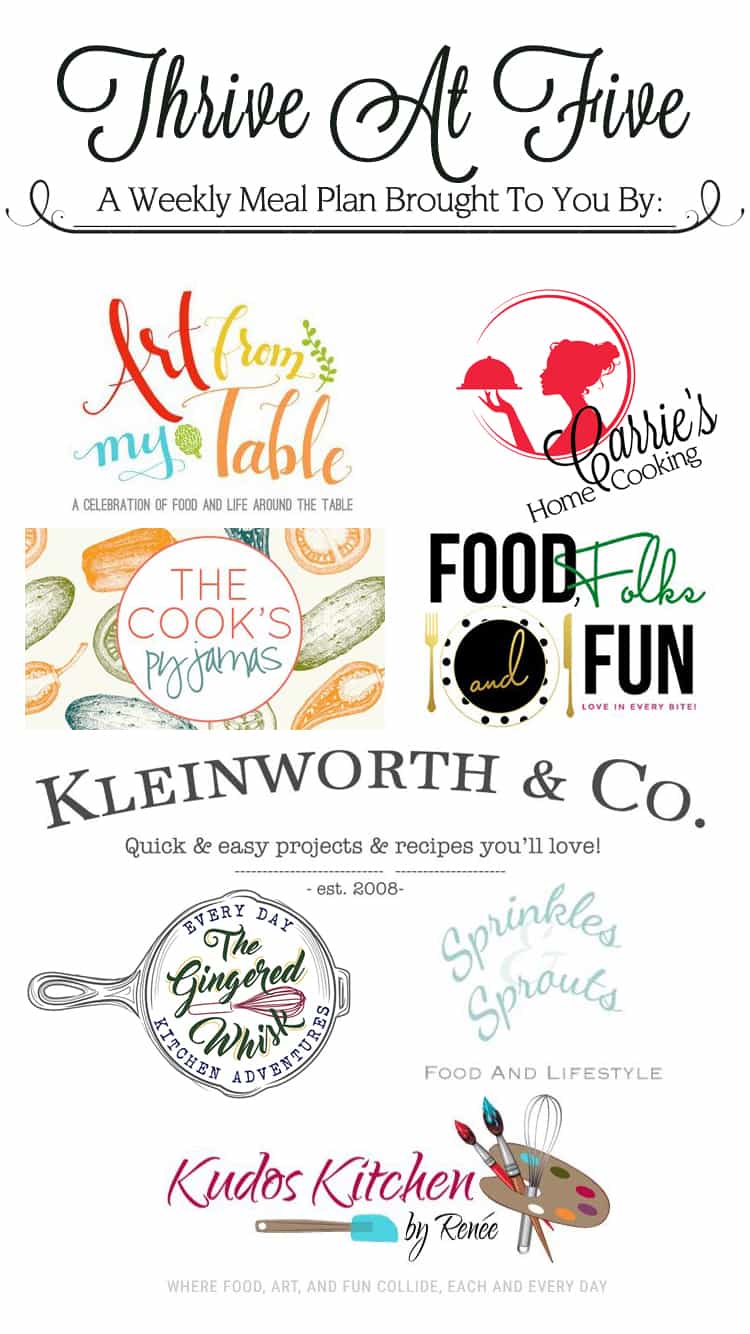 Speaking of food bloggers (or anyone who loves to spend time in the kitchen cooking and baking), did you know I offer a line of custom, hand painted aprons? Yup. True story. I can paint anything you wish on one of my 65/35 cotton poly blend aprons. My favorite thing to paint is food blogger logos, but I also paint a wide variety of designs including custom orders which are always something I relish (more food talk). LOL
Here is an example of my own logo apron along with a few others I've painted along the way. If there is ever anything I can paint for you, please don't hesitate to contact me.
All of my aprons are hand painted to order and unique. Each apron is painted with high quality fabric paint and then heat set for durability and long wear. All aprons are machine washable and dryable (no fabric softener please). Each apron has an adjustable neck strap, extra long ties, and two large front pockets. Aprons are available in black or white. Please contact me to discuss your design and for a price quote, or visit my shop.
Kudos Kitchen by Renée ~ Where food, art, and fun collide each and every day!
Until we eat again, I hope you have a delicious day!