The recipes for Crock Pot Roast, Fish Burgers, Garlic Lovers Pork Chops, Tomato Pesto Goat Cheese Tart, and Asian Flank Steak are what the Thrive At Five weekly meal planning group is offering up for your main course consideration for this, the fourth week of July.
This week the Thrive At Five Weekly Meal Planning bloggers are bringing out some of our favorite recipes for your consideration. With five weekly main courses and three bonus recipes, I hope you'll find somethings you and your family will enjoy, and that the suggestions will help take some of the stress out of your weekly meal planning.
First up are the five main course suggestions that I think you're going to love. By clicking on any of the recipe titles, you'll be taken directly to that food blogger's site where you can print the full recipe, and also get additional information regarding your selection.
Two Ingredient Crock Pot Roast from Carrie's Kitchen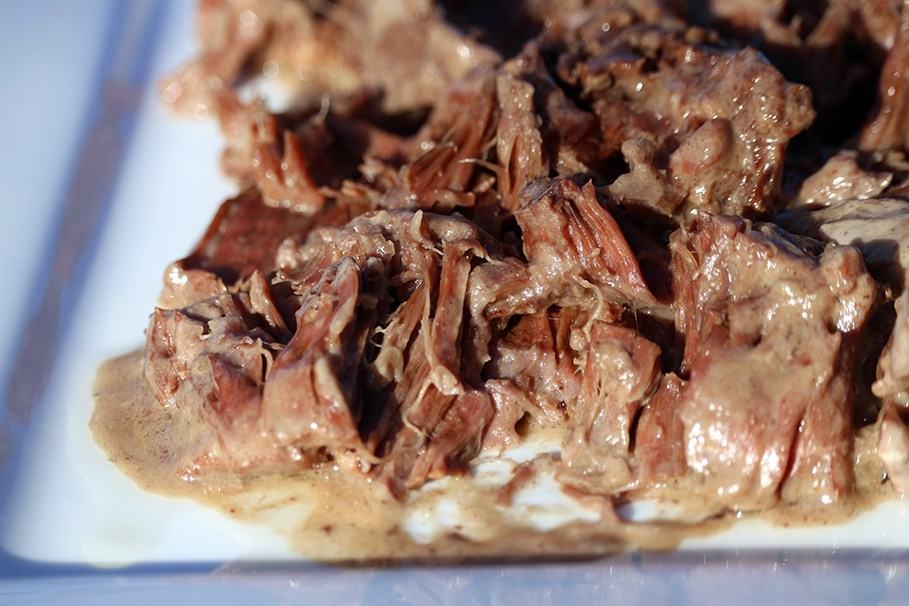 Fish Burger with Charred Lettuce and Tarragon Mayonnaise from Sprinkles and Sprouts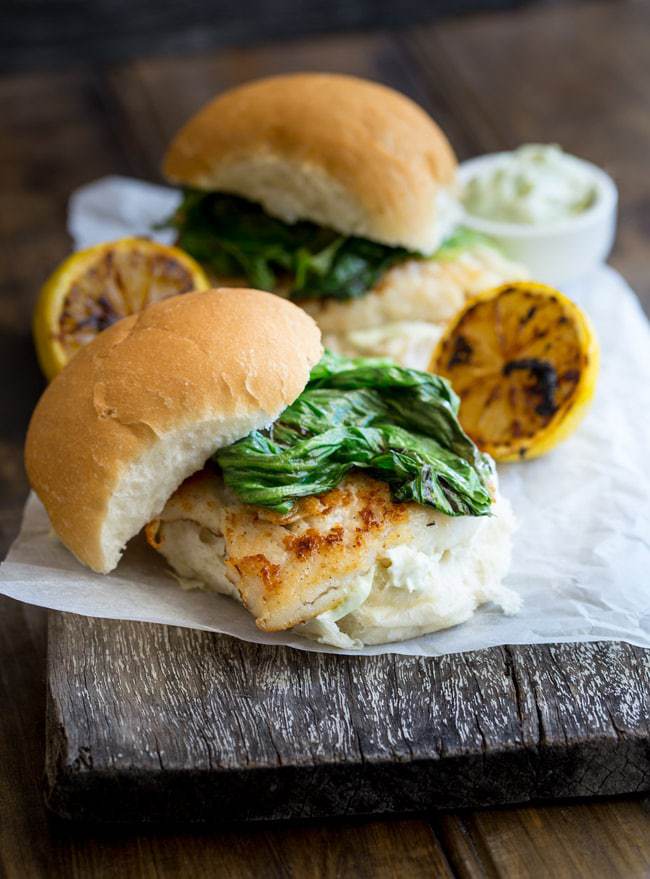 Grilled Asian Flank Steak from The Gingered Whisk
Garlic Lovers Pork Chops from (yours truly) Kudos Kitchen by Renee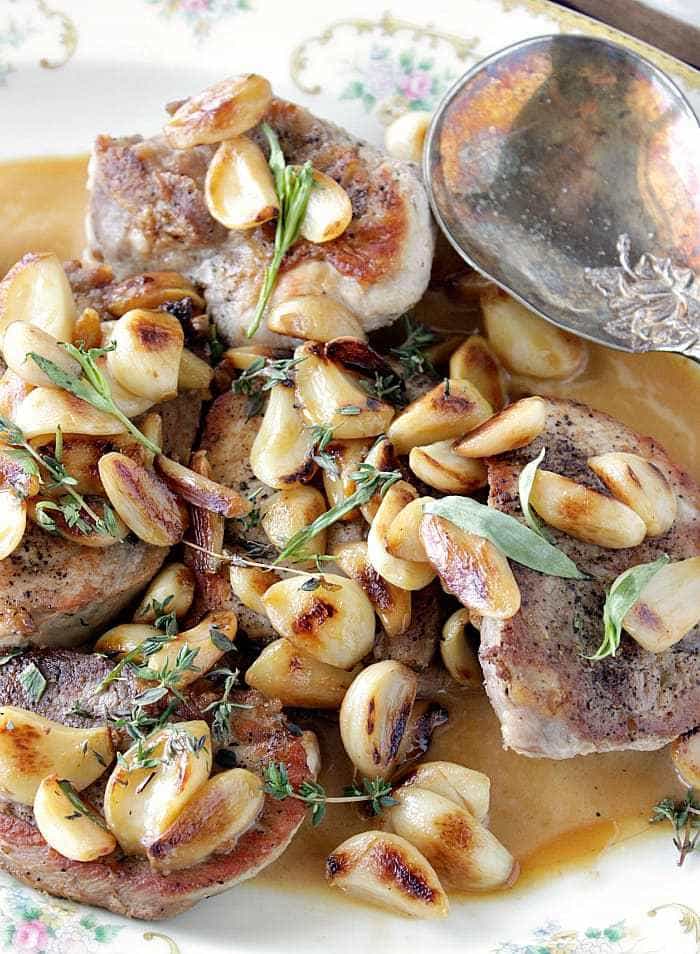 Tomato, Pesto Goat Cheese Tart (vegetarian option) from The Cook's Pyjamas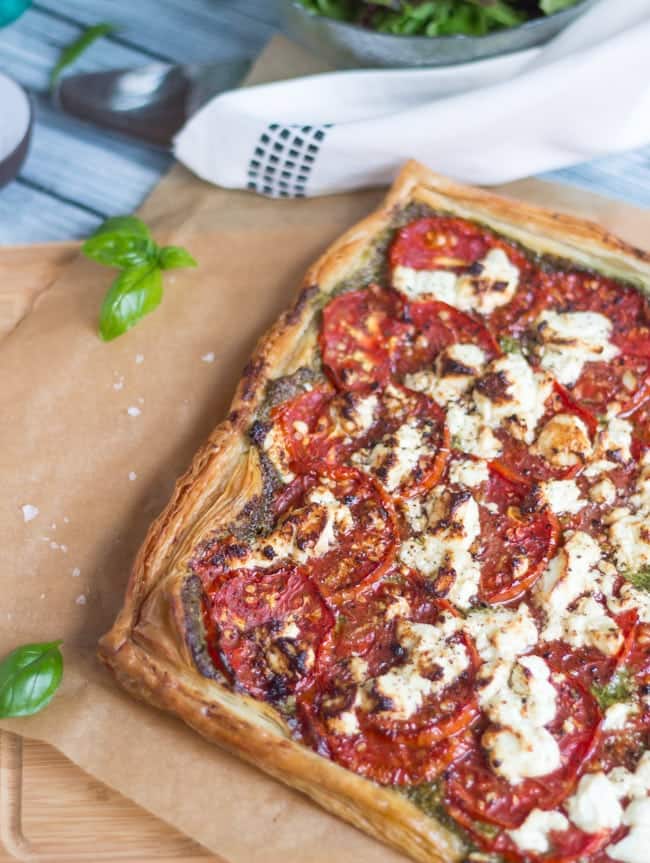 And for your three weekly bonus recipes, we bring to you two appetizers and one dessert.
Pepper Jelly Glazed Meatballs from Kleinworth & Company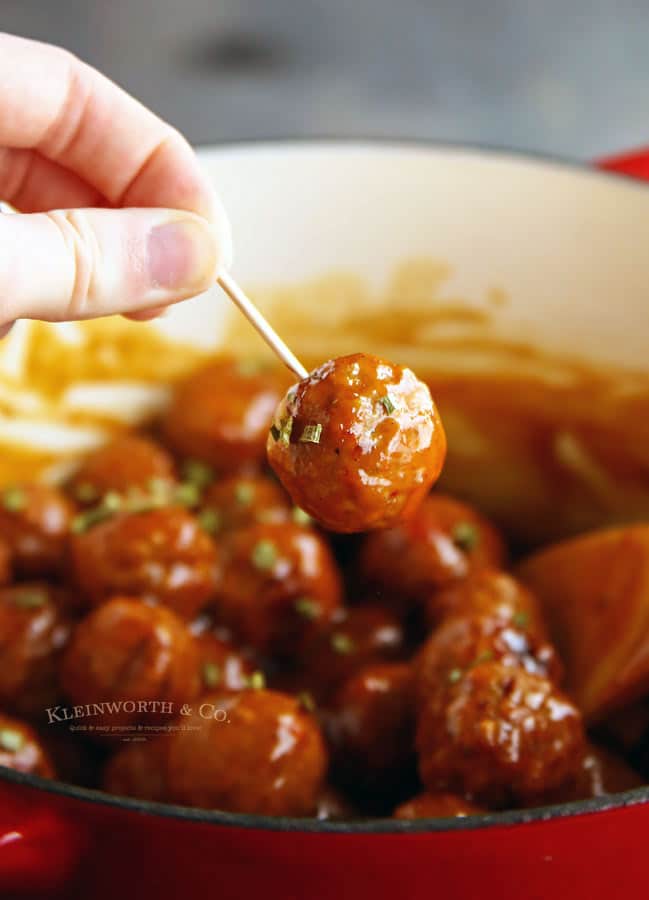 Strawberry Goat Cheese Bruschetta from Food, Folks & Fun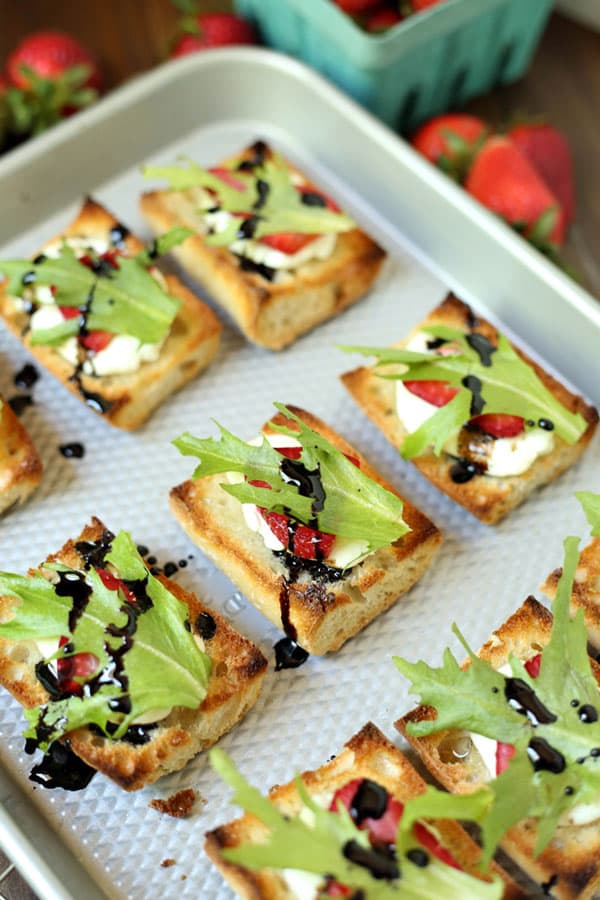 Mini Mango Ice Cream Sundaes from Art From My Table
I sincerely hope you'll enjoy the recipes we've selected for the end of July, 2017. I so can't believe we're ready to turn the corner and head into August soon. Where has the summer gone? The Thrive At Five group of food bloggers are already working on our weekly meal planning schedules for the dog days of August so stay tuned my friends, and enjoy your summer!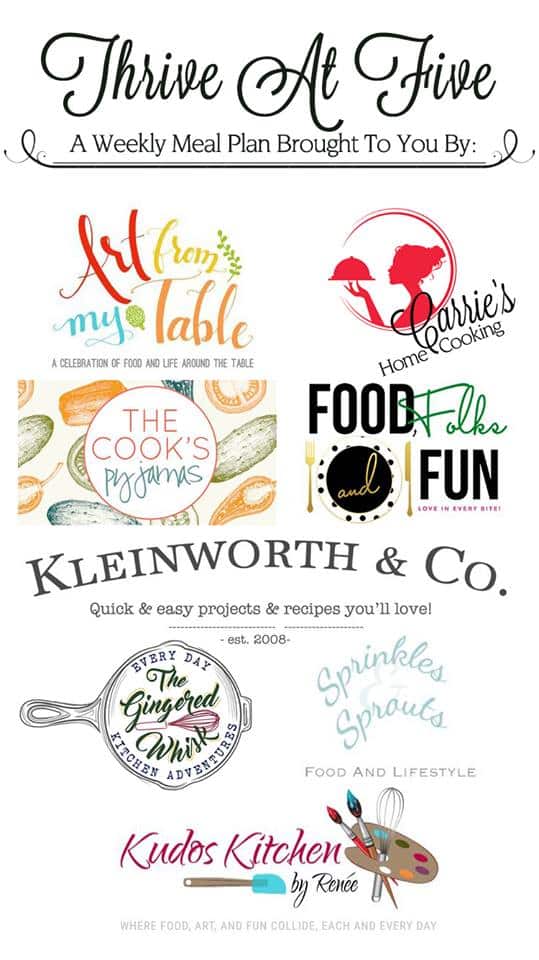 Until we eat again, I hope you have a delicious day!