You'll find that is easy being (and eating) green when you start your day with this deliciously vibrant Healthy Green Smoothie!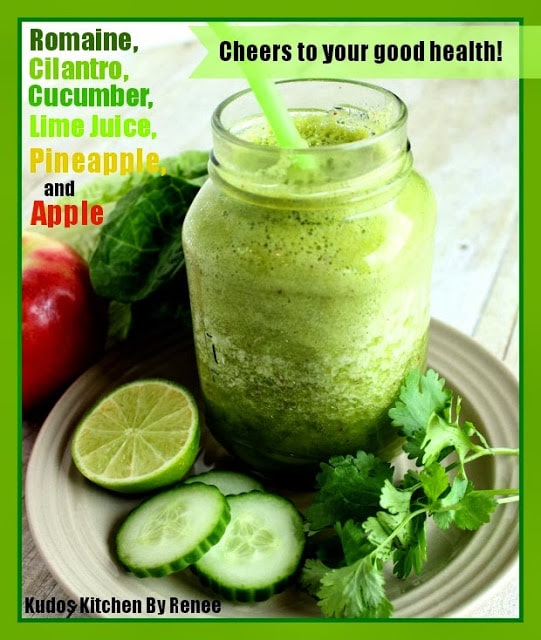 *Disclaimer - This recipe was originally published in 2013. I'm working hard to update all my older recipes with recipe cards, new photos, and additional recipe information. But, getting to all of them will take time. Please bear with me. In the meantime let me assure you that this recipe is still a winner and one I'm sure you'll be well pleased with when you make it at home.
Contrary to what Kermit the frog always said, I'm finding that it IS easy being green...and it's tasty too!
The health benefits of this delicious tasting green smoothie far outweigh the initial shock of the bright green color. From your first sip to your last, you'll appreciate the fresh, light taste that the cilantro and pineapple contribute.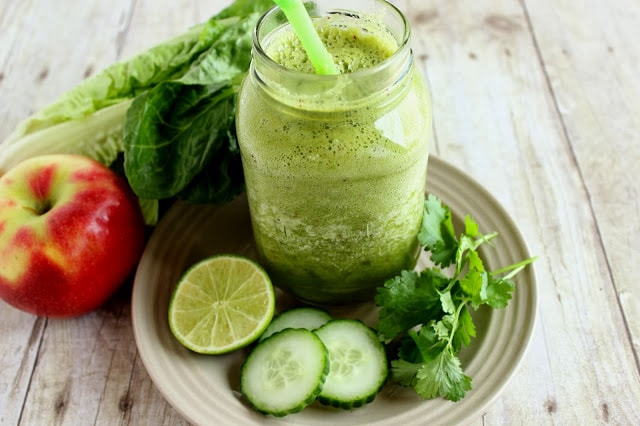 Place all ingredients into a high-speed blender and blend until smooth.
-Romaine Lettuce comes in at 17% protein with 7.7 grams per head. I head of romaine has 206 mg of calcium which is about 21% of the RDA. Romaine also contains vitamin C and beta-carotene that work together to prevent the oxidation of cholesterol. This prevents the build-up of plaque.
-Cilantro contains no cholesterol; however, it is rich in antioxidants, essential oils, vitamins, and dietary fiber, which help reduce LDL or "bad cholesterol" while increasing HDL or "good cholesterol" levels. Cilantro is one of the richest sources of vitamin K in the herbal world, which promotes healthy bone mass building.
-Cucumbers are a great source of vitamin B which works as a natural pick-me-up. Cucumbers can also be a good hangover cure. Munch on a few cucumber slices before bed because the natural sugars, B vitamins, and electrolytes in cucumbers will help to prevent that morning headache and hangover.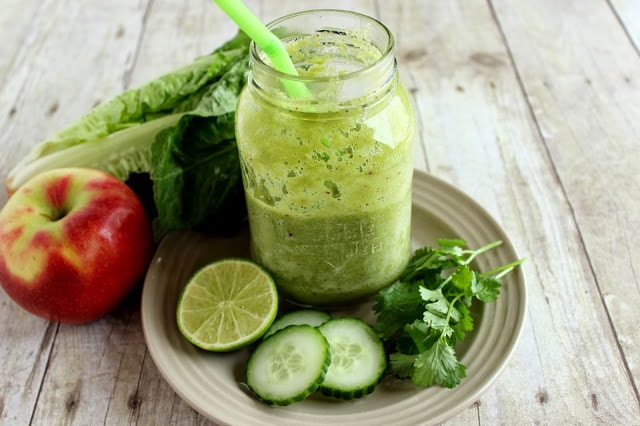 -Limes are extremely beneficial for post-menopausal women because of the nutrients calcium and folate they possess. Limes are also anti-carcinogens and have been shown to prevent cancers of the colon and stomach.
-Pineapples are rich in vitamin C and can ward off viruses that cause coughs and colds. Eating pineapple will also strengthen your gums keeping your teeth healthy and strong.
-Apples are filled with soluble fiber. This fiber has been shown to reduce intestinal disorders, including diverticulitis, hemorrhoids, and possibly some forms of cancer. Apple pectin also helps reduce cholesterol levels by lowering insulin secretion. An apple a day keep the doctor away!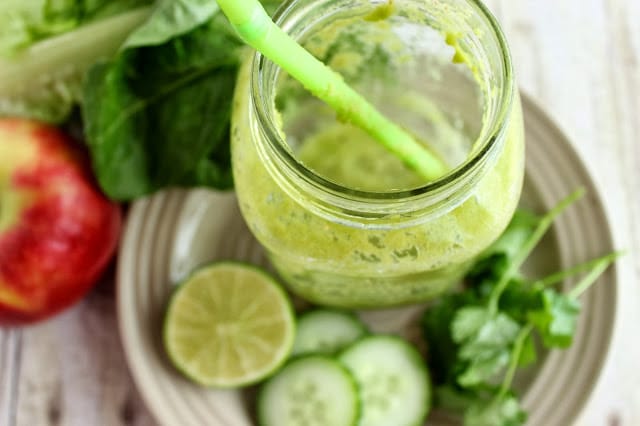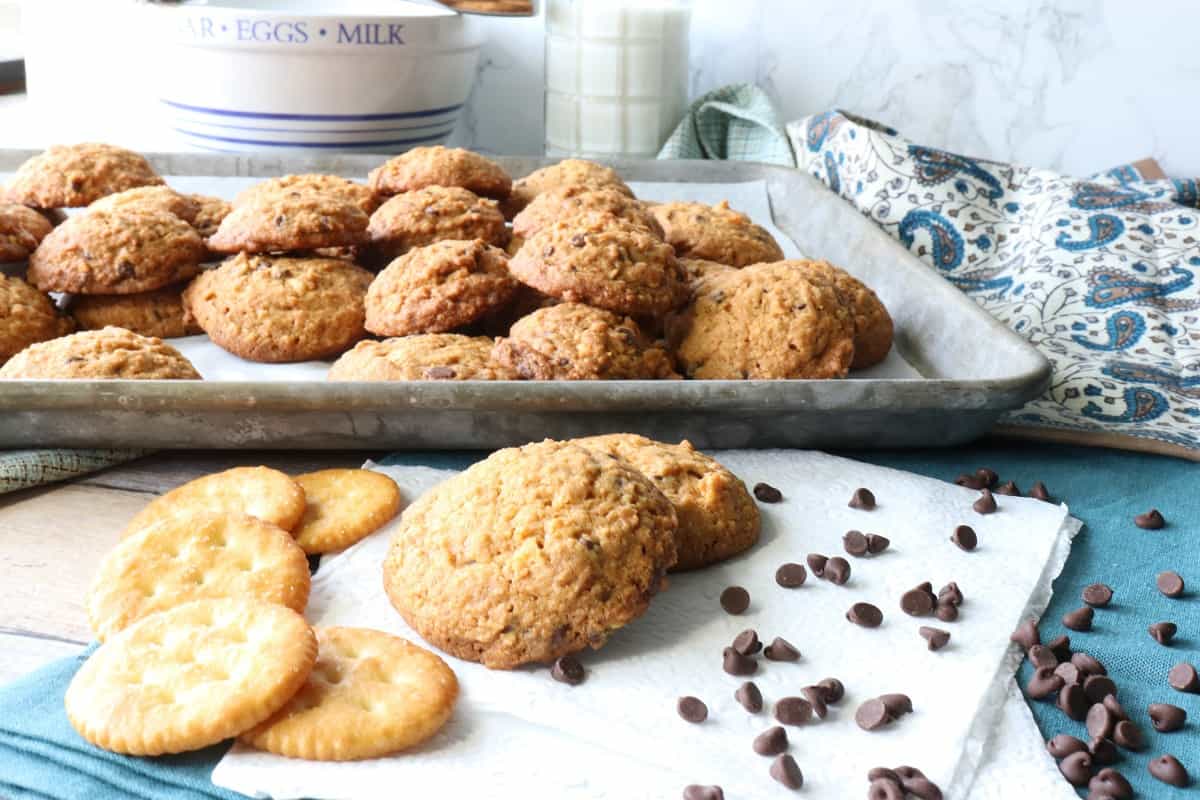 Follow me across my social media platforms and join in on the conversation: FACEBOOK, INSTAGRAM, PINTEREST, TIKTOK, AND YOUTUBE.
Thank you so much for visiting me today in my Kudos Kitchen. I hope you found something you'll love and that you'll come back and visit me often. There is always room for you around my table!
Should you have any questions or comments regarding anything you've seen here on my blog, please don't hesitate to reach out to me. It is always my distinct pleasure to respond to you just as soon as I possibly can.
Until we eat again, I hope you have a delicious day!!