This recipe for Lemon Lime Battered Fish is one that was inspired by a trip my husband and I took to Montague, Michigan when we stayed at the Weathervane Inn. We had a lovely time, and like with all good trips, it's the food that brings you back. Happily, this recipe does just that!
When I made this Lemon Lime Battered Fish, I used cod but feel free to substitute any firm white fleshed fish you enjoy. This recipe is similar to a beer batter, except of course that there is no beer. In its place I used lemon lime soda which gives the batter a nice light, citrusy flavor that pairs well with any fish.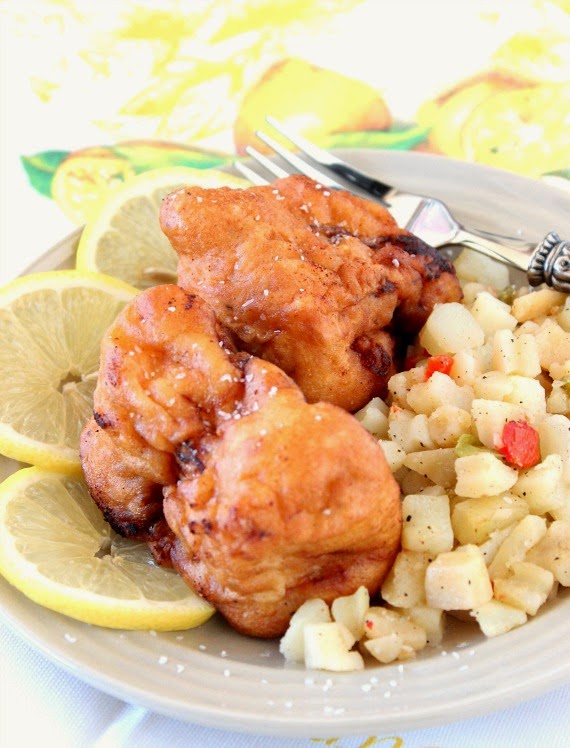 LEMON LIME BATTERED FISH
Serves: 4-6 Prep Time: 10 minutes Fry Time: 20 minutes


2 quarts peanut oil for frying
8 (4 ounce) cod fillets
1 1/2 teaspoons salt, divided (plus additional for seasoning after frying)
1/2 teaspoon pepper
2 1/2 cups all-purpose flour
2 teaspoons garlic powder
3 tablespoons corn starch
2 teaspoons smoked paprika
1 egg, lightly beaten
1 can (12 ounces) lemon lime soda
-In a large, high sided stock pot (or a deep fryer), bring the oil to a temperature of 185 degrees.
-Pat the fish dry with paper towels and season them with 1/2 teaspoon salt and 1/2 teaspoon pepper.
-In a large shallow dish, whisk together the flour, the remaining 1 teaspoon salt, garlic powder, corn starch and smoked paprika.
-Whisk the egg and lemon lime soda into the flour mixture to form a thick batter.
-Place the fish fillets into the batter, flipping to coat both sides.
-Carefully slip 3-4 fillets into the hot oil and fry on both sides until they're a deep golden brown.
-Use a slotted spoon to remove the fillets from the oil and drain them on paper towels. Immediately season them with a little additional salt.
-Continue with the remaining fillets.
-Serve immediately.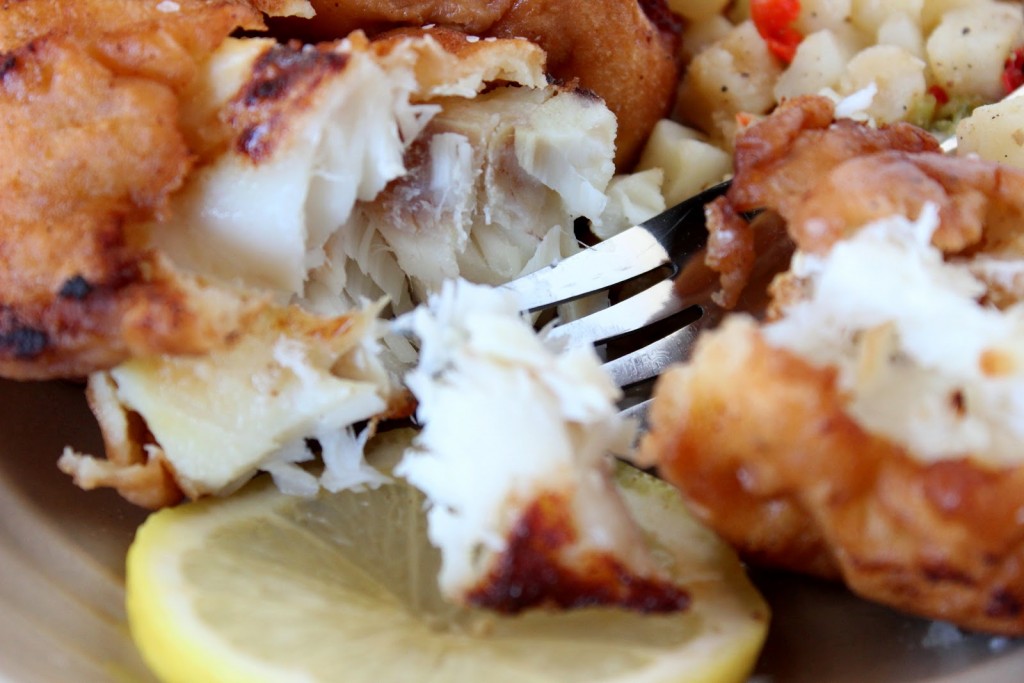 And I couldn't think of a better item to coordinate this recipe with than this lemon stripe wine glass. Cheers to a delicious dinner, and great company to enjoy it with!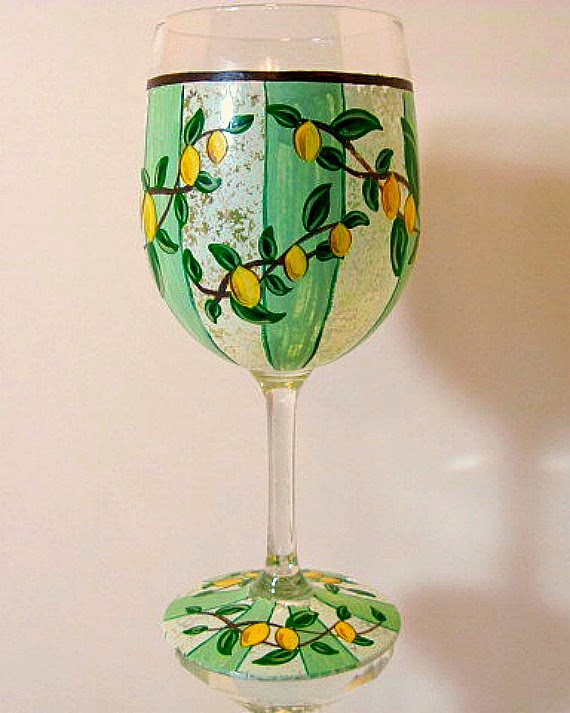 If there is ever anything I can paint for you, please don't hesitate to contact me or visit my shop which is located within the navigation bar. Custom orders are always welcome and I can work from any photo or description you send my way.

Kudos Kitchen by Reneé ~ Where food, art and fun collide on a regular basis!

Until we eat again,