Mug cakes are everywhere, so I decided to jump on the mug cake wagon and bring you a super fast, three ingredient "recipe" along with a fun new product that will celebrate anyone, and any occasion, just by adding water. It's a party in a box!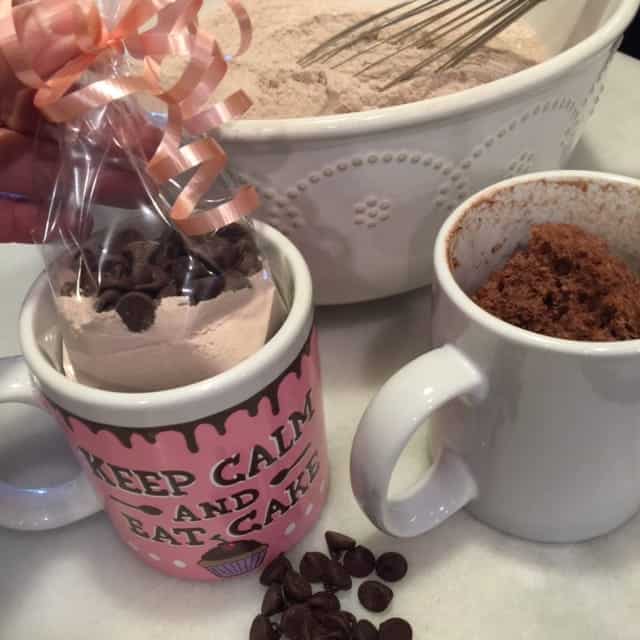 It was back in 2015 when I had the idea to paint mugs that could be used specifically for the mug cake recipes that I was seeing all over the internet. I knew I wanted to include a pre-made cake mix along with my hand-painted mugs but it needed it to be extra simple for gift giving purposes. After all, most people don't carry eggs in their pockets when they have a taste for a little cake at work.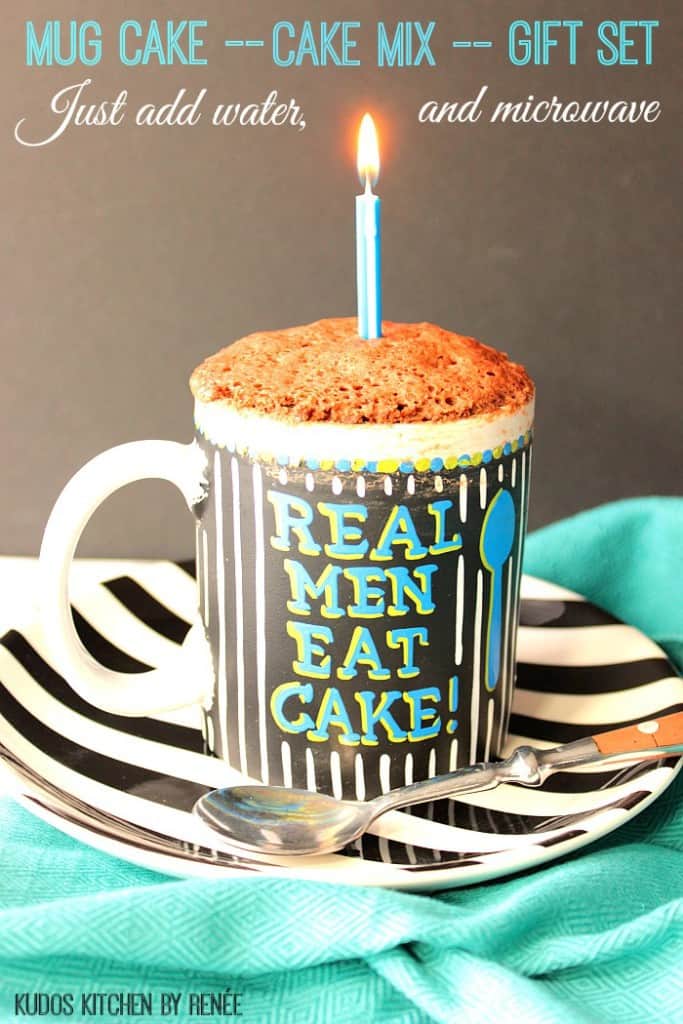 The recipe I'm sharing with you is one from Amanda, over at I Am Baker, and it's absolutely perfect for this mug cake, cake mix gift set. It's crazy easy and requires only three ingredients: One box of angel food cake mix, one box of cake mix (your choice of flavors), and water. Easy peasy!
Since the hand painted mug I'm offering with this set is completely dishwasher and microwave safe, it's perfect for using over and over and over again, making it the gift that keeps on giving for all sorts of additional mug cakes recipes. Here is a list of just a few that I know you'll enjoy:
Table for Two Chocolate Mug Cake
Land-O-Lakes Birthday Party Mug Cake
All Day I Dream About Food – Best Low-Carb Grain-Free Mug Cakes
My Cupcake Addiction – 5 Minute Chocolate Mug Cake
We Are Not Martha – Pumpkin Spice Latte Mug Cake
The Novice Chef – Chocolate Peanut Butter Mug Cake
Kids Activities Blog – Banana Nut Mug Cake
So you see? Mug cakes come in many flavors and can be pretty involved as far as the ingredient list goes, or as simple as just add water.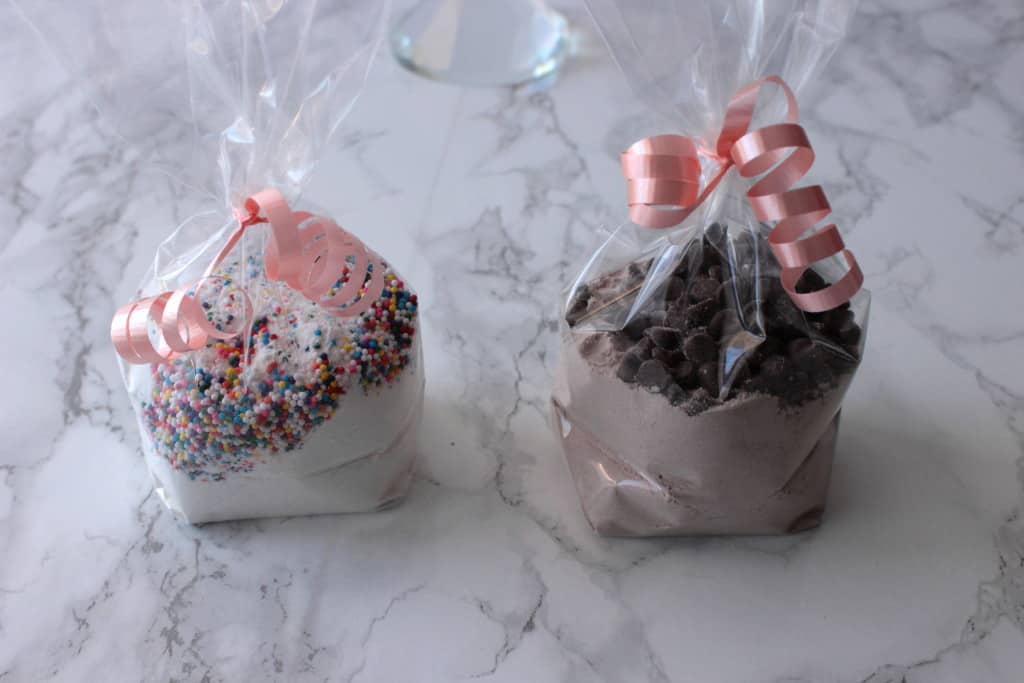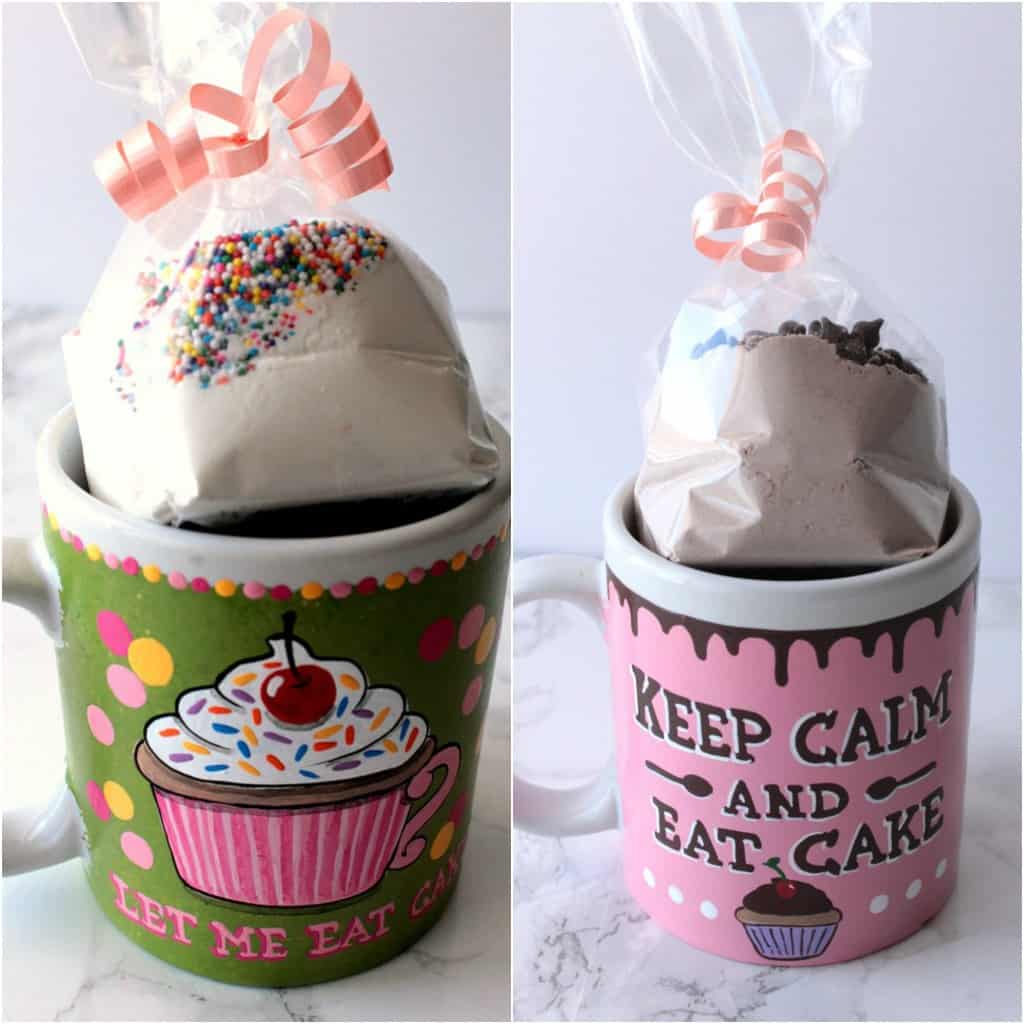 Each mug cake, cake mix set you order comes complete with a uniquely hand painted mug, a single serving of cake mix (your choice of either chocolate, chocolate chip, OR vanilla with sprinkles), a candle for celebrating, and a gift box which is ready for wrapping.
Also included with each mug is the easy to follow just-add-water directions. It's that simple, and all for under $20 (not including the shipping and handling).
Custom orders are also always welcome so if you have a specific idea or design in mind, (i.e. your daughter's ballet teacher, your son's t-ball coach, or even your hairdresser or dog groomer), I can paint that for you!
Should you have any questions regarding this post, or anything else you've seen on my site, please don't hesitate to contact me directly or leave me a comment in the comment section below. It is always my distinct pleasure to get back to you with a reply just as soon as I possibly can!
For additional information regarding my Kudos Kitchen recipes, and/or my hand painted glassware or fabric items, please follow me on;
FACEBOOK, PINTEREST, INSTAGRAM, TWITTER, YOUTUBE and MY PAINT SHOP
Kudos Kitchen by Renée ~ Cooking up artistically delicious family-friendly dishes from my Kudos Kitchen to yours!
Until we eat again, I hope you have a delicious day!