By using just a few simple ingredients these Ghoulish Teeth Apple Snacks are sure to make the kids laugh while eating a nutritious snack. Now, open wide and just say AHHHHHHHH!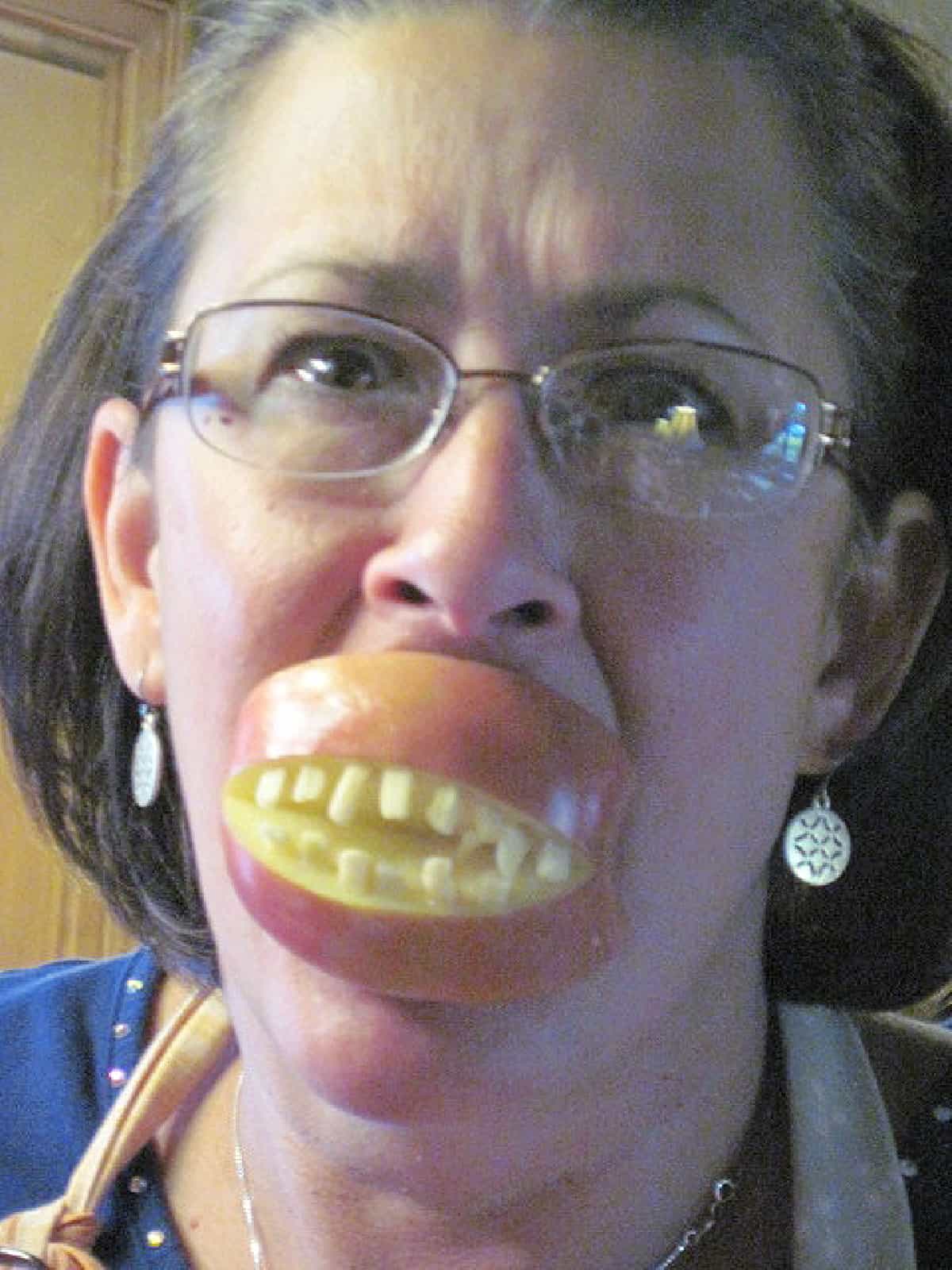 *Disclaimer - This recipe was originally published in 2010. I'm working hard to update all my older recipes with recipe cards, new photos, and additional recipe information. But, getting to all of them will take time. Please bear with me. In the meantime let me assure you that this recipe is still a winner and one I'm sure you'll be well pleased with when you make it at home.
Thank you for visiting me here in my Kudos Kitchen. This recipe for Ghoulish Teeth Apple Snacks is a good one and one you'll want to make in your own kitchen.
That said, this recipe post is in desperate need of an update with new photos along with a recipe and nutrition card. It's on my list of things to do, and I'll get to it ASAP. Since I have hundreds of recipes on my site, this may take a little time!
In the meantime, please enjoy it (such as it is). It truly is a delicious and fun Halloween snack, and I know the kids will have great fun with it!
To prevent apple browning (although that might be quite fetching) squeeze lemon juice over your cut apples.
Insert blanched and broken almond slivers to form the top and bottom rows of teeth. Easy to make and they're a fun and healthy snack to offset all that candy you've been eating.
Thank you so much for visiting me today in my Kudos Kitchen. I hope you found something you'll love and that you'll come back and visit me often. There is always room for you around my table!
Should you have any questions or comments regarding anything you've seen here on my blog, please don't hesitate to reach out to me. It is always my distinct pleasure to respond to you just as soon as I possibly can.